Truetrac (911A644) for the front 7.5" clam of Jordan's 1999 4Runner
(16 BIG pics loading)
NOV 24 2017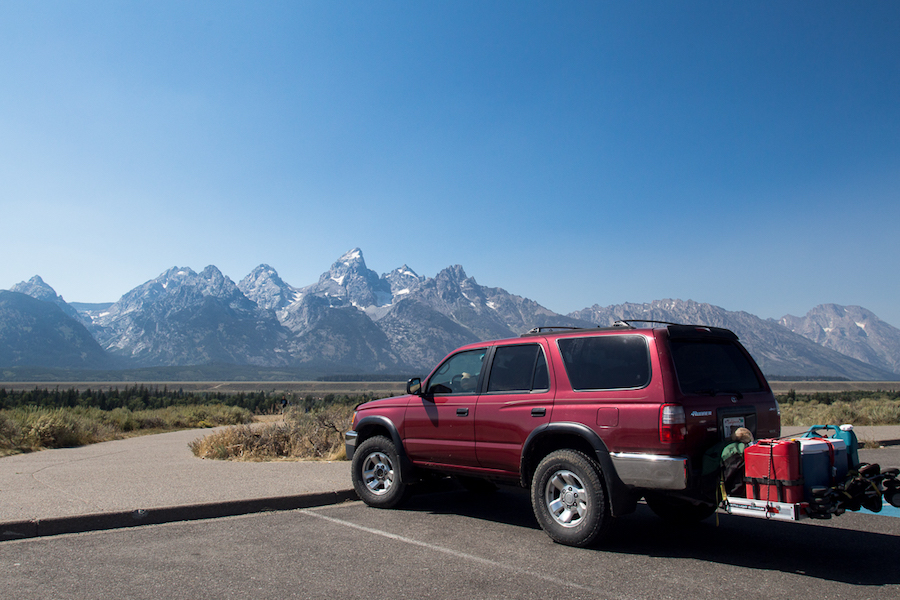 Jordan's 1999 4Runner 2.7L traveling in Wyoming.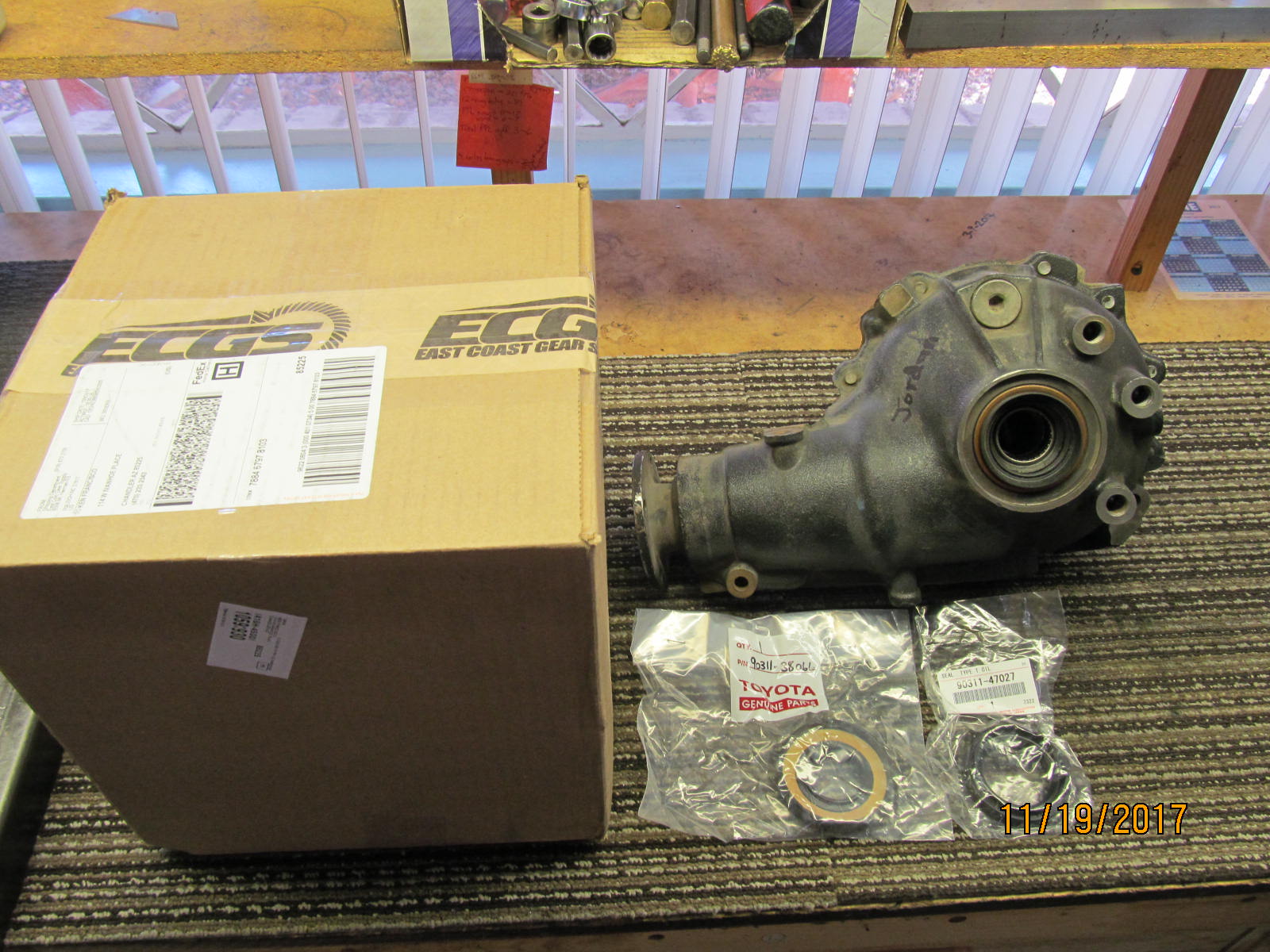 Rumor has it that some of the Truetracs in the 7.5" and 8" and 9" clams do not properly secure
the driver's side axle stub shaft and the shaft walks out a little and leaks gear oil past the seal.
Jordan (JZiggy) started a technical thread on the T4R.ORG 4Runner bulletin board
that explains the issue thoroughly here... toyota-4runner.org
and how he addressed it by shaving .015" of material off where the splines end.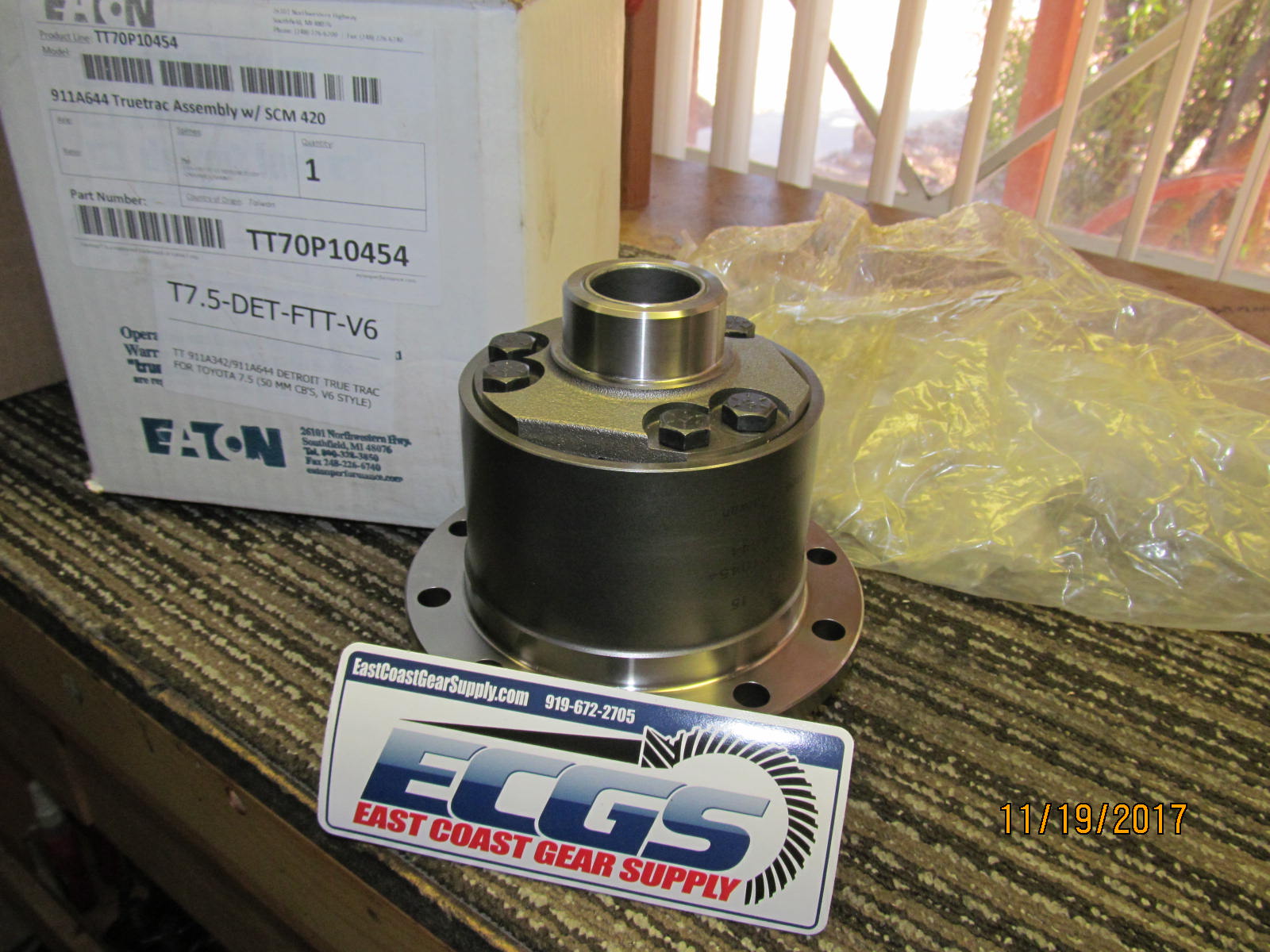 This particular Truetrac 911A644 was measured and checked out by the pros at ECGS and determined ok
and fowarded to me for this install. It's not obvious, probably because it was done so neatly,
but the bushings inside the journals are the special ECGS PTFE bronze inlaid bushings.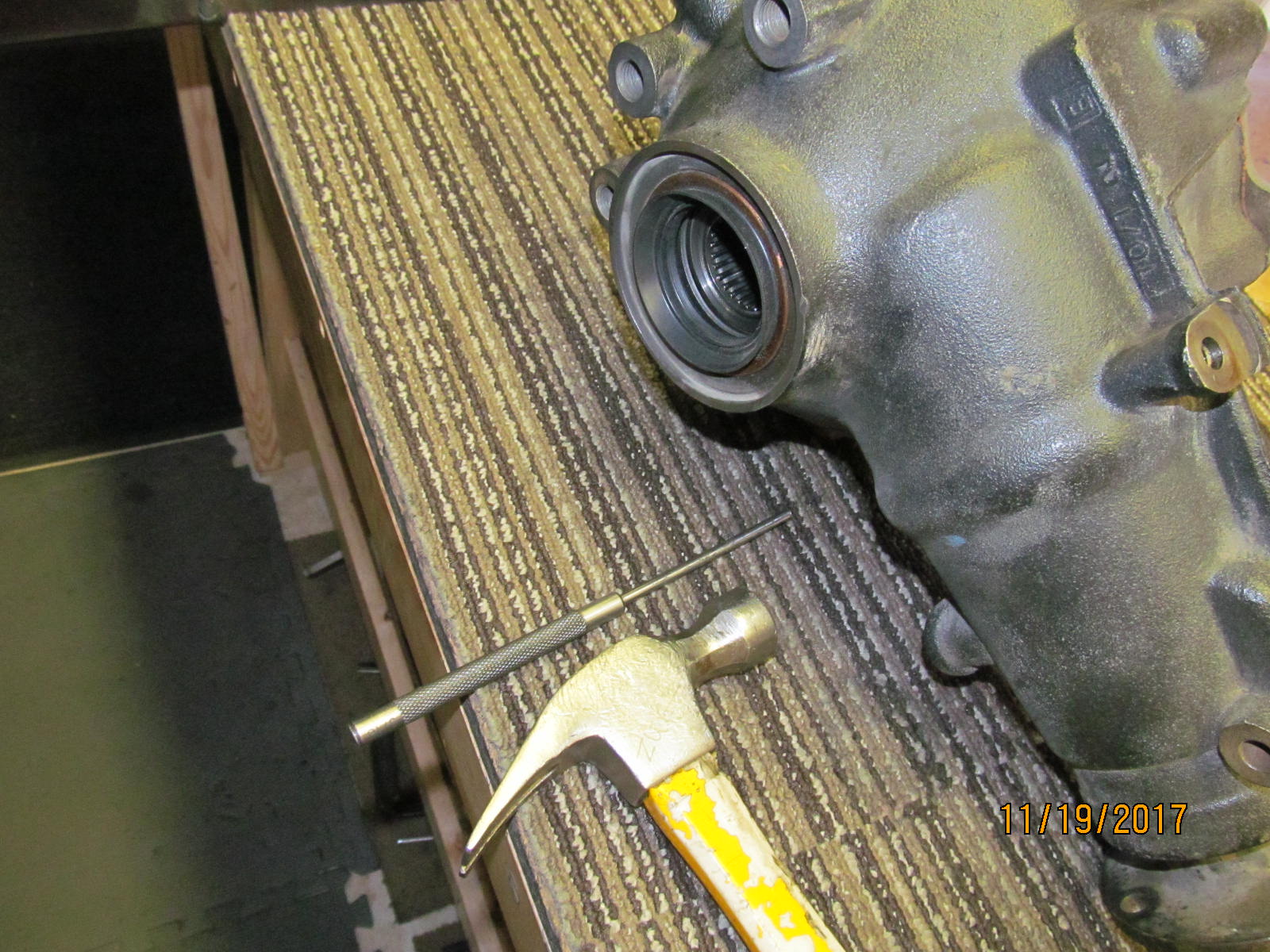 Easiest way to get the passenger side stub shaft out is to take a long 3/16" pin punch
and punch it from the opposite side.....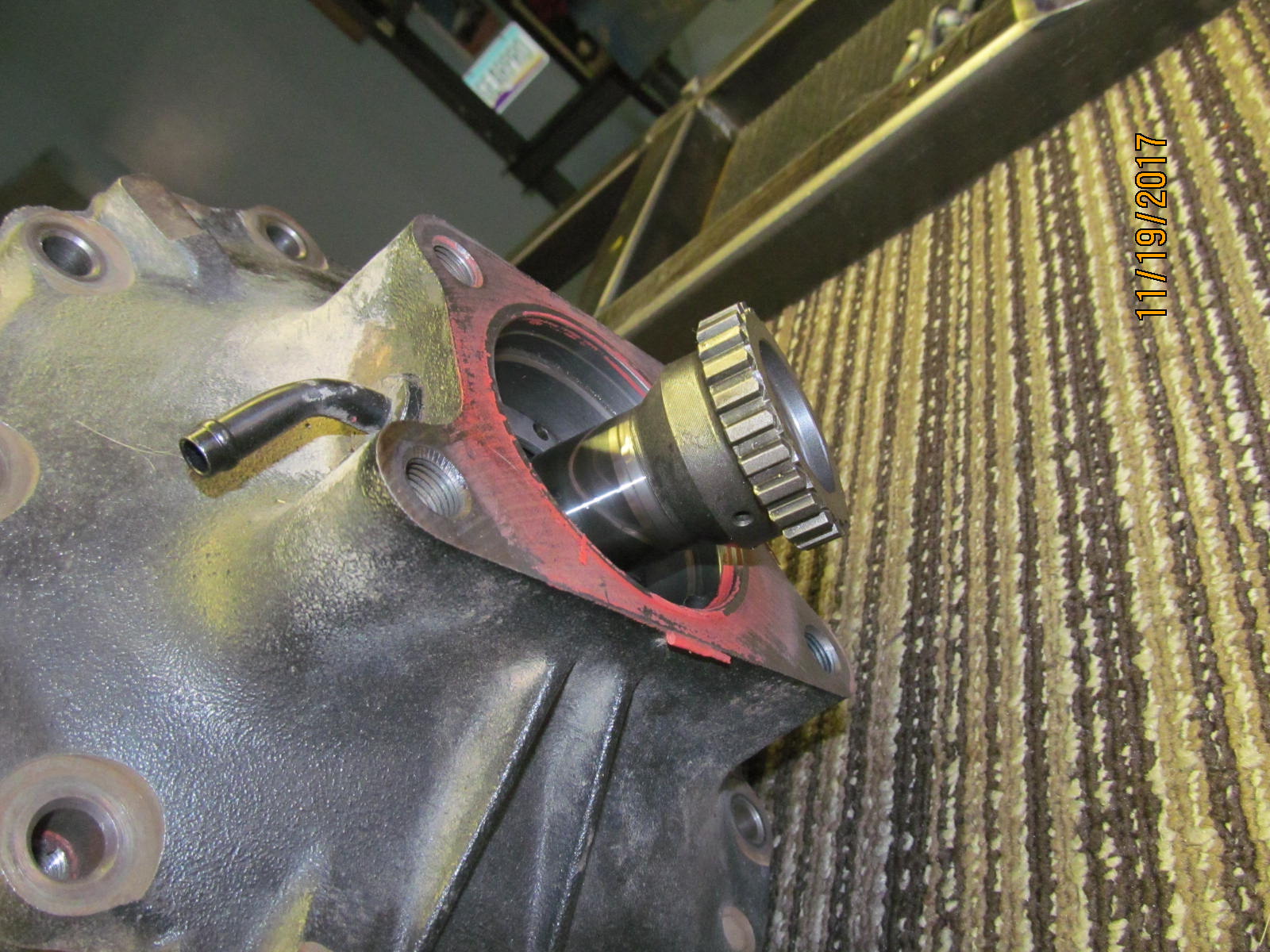 ...and out the stub falls.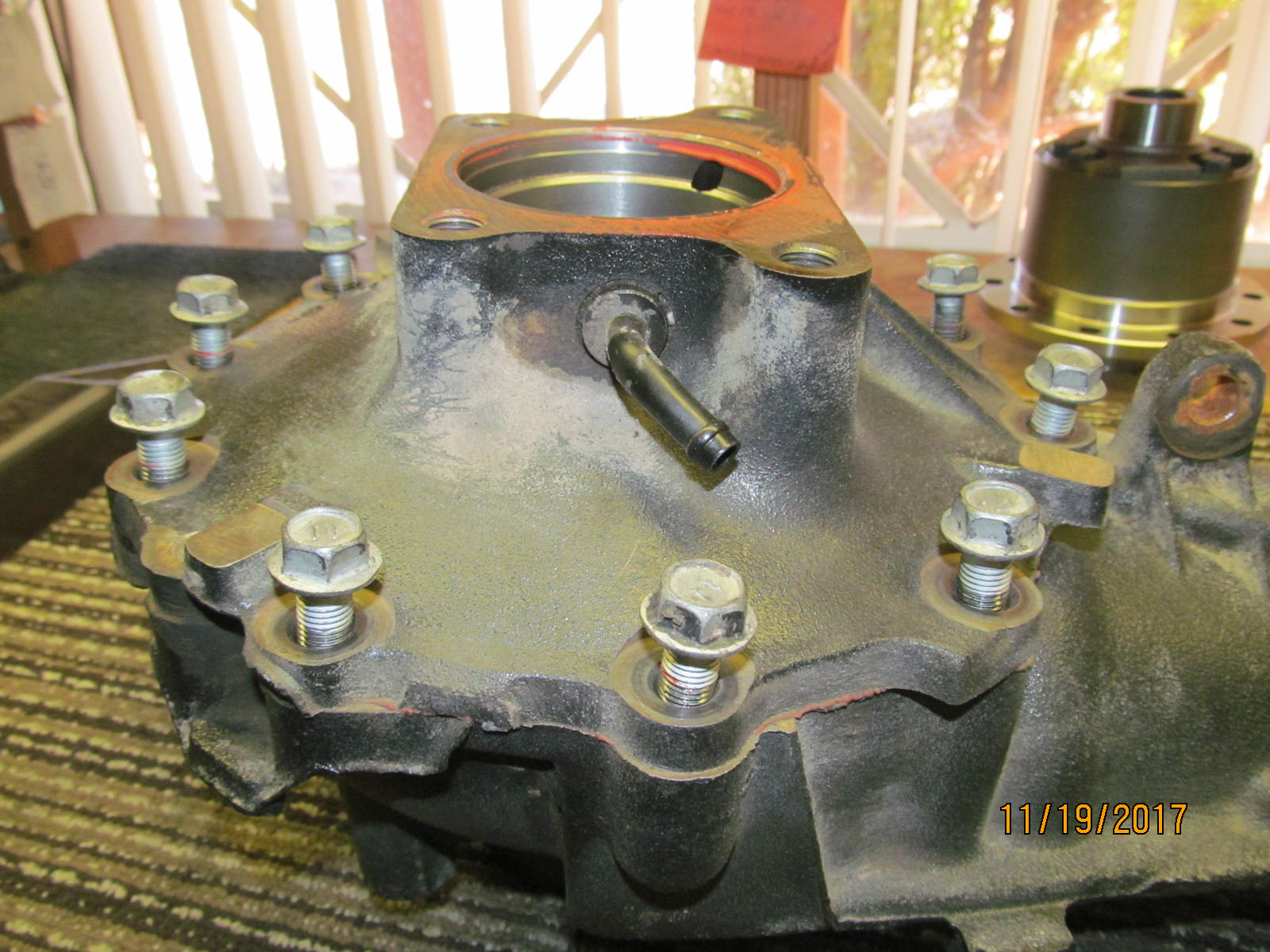 Now remove the 10 bolts............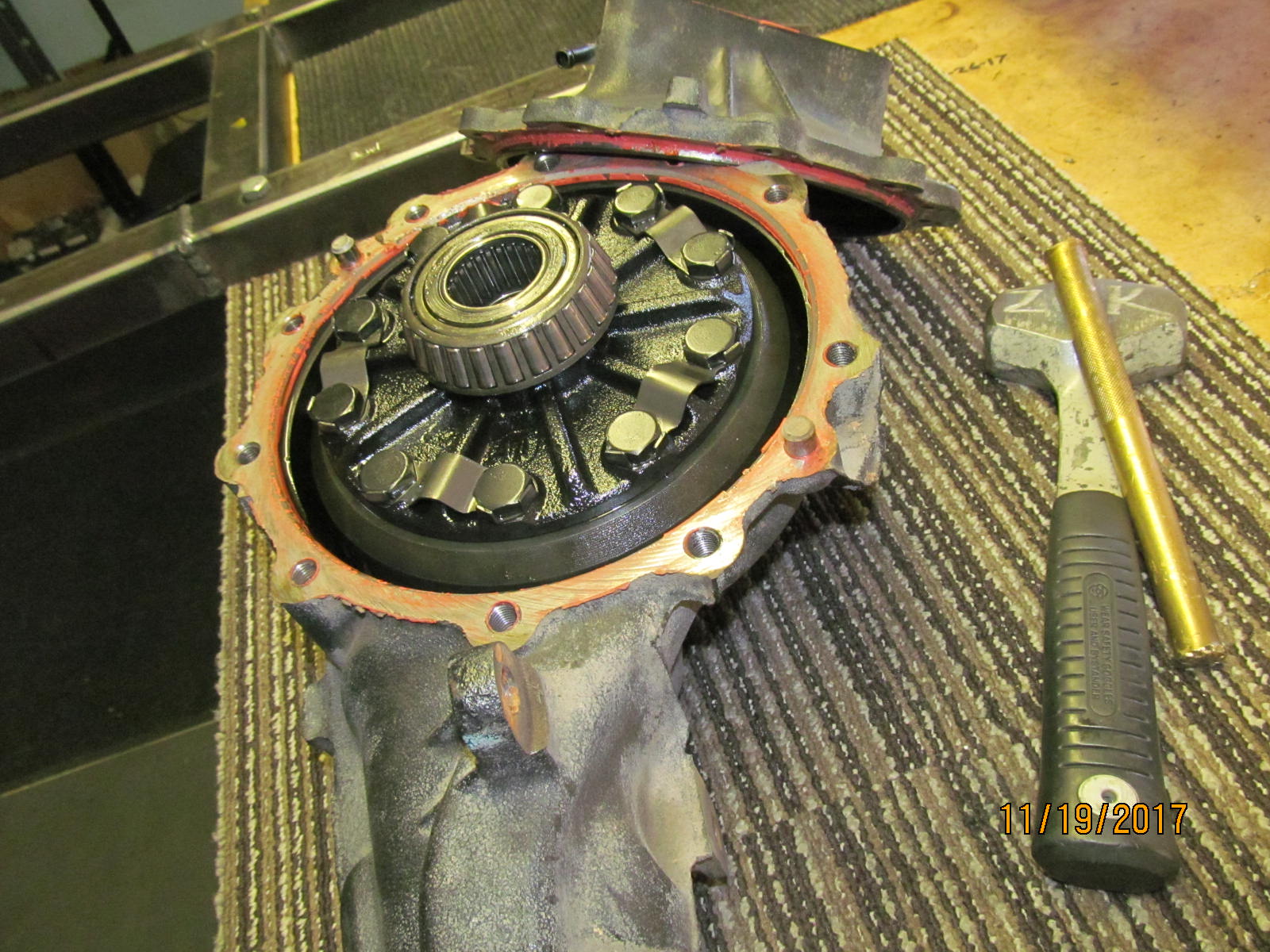 ....and the lid is now free.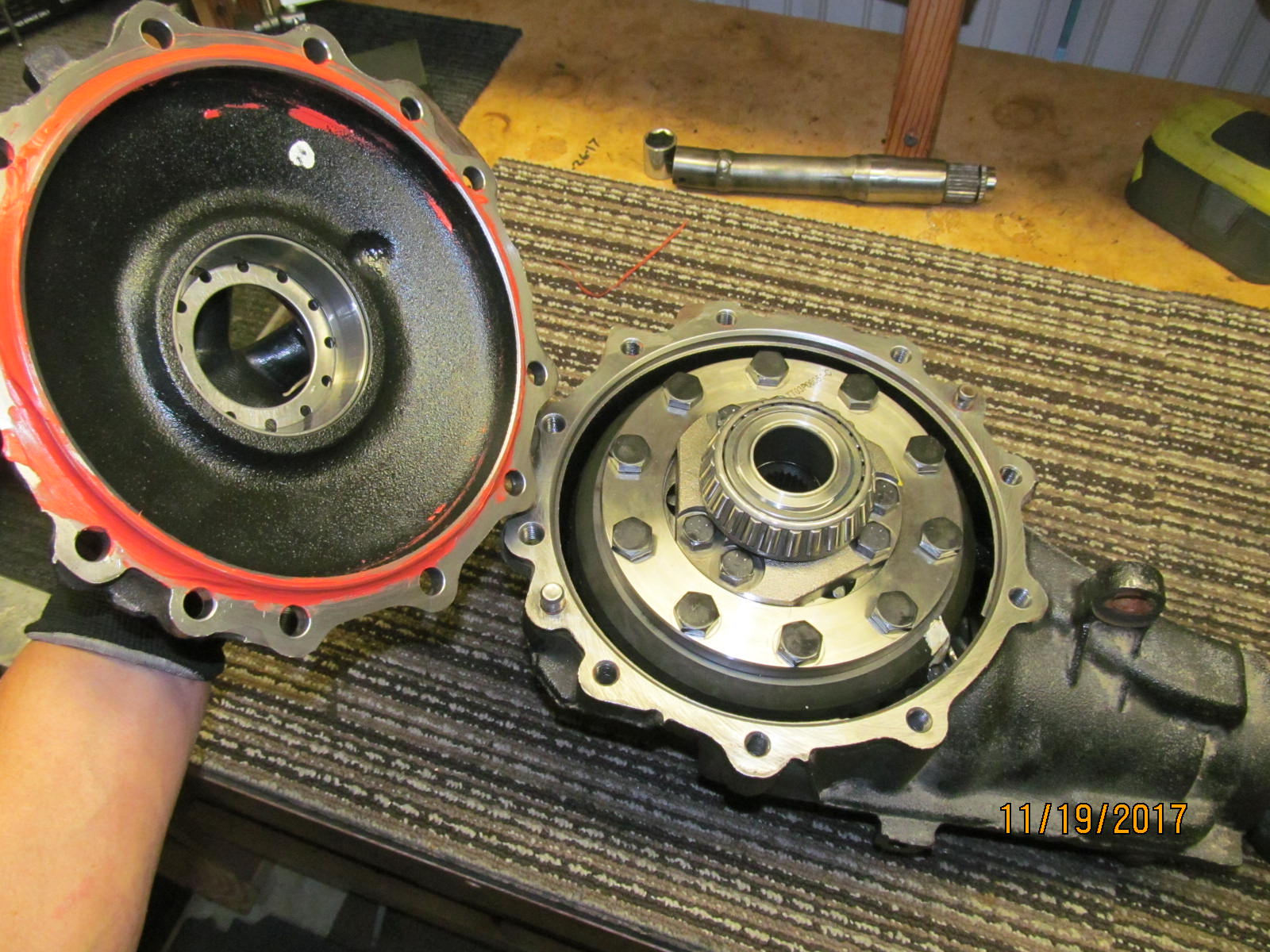 Switched the original 410 ring gear and perfectly good carrier bearings over to the Truetrac
The carrier bearing preload and the backlash are controlled by the washer plate selection.
Those had to be changed out 3 times as indicated in my final assembly notes. FIPG is then applied to the lid....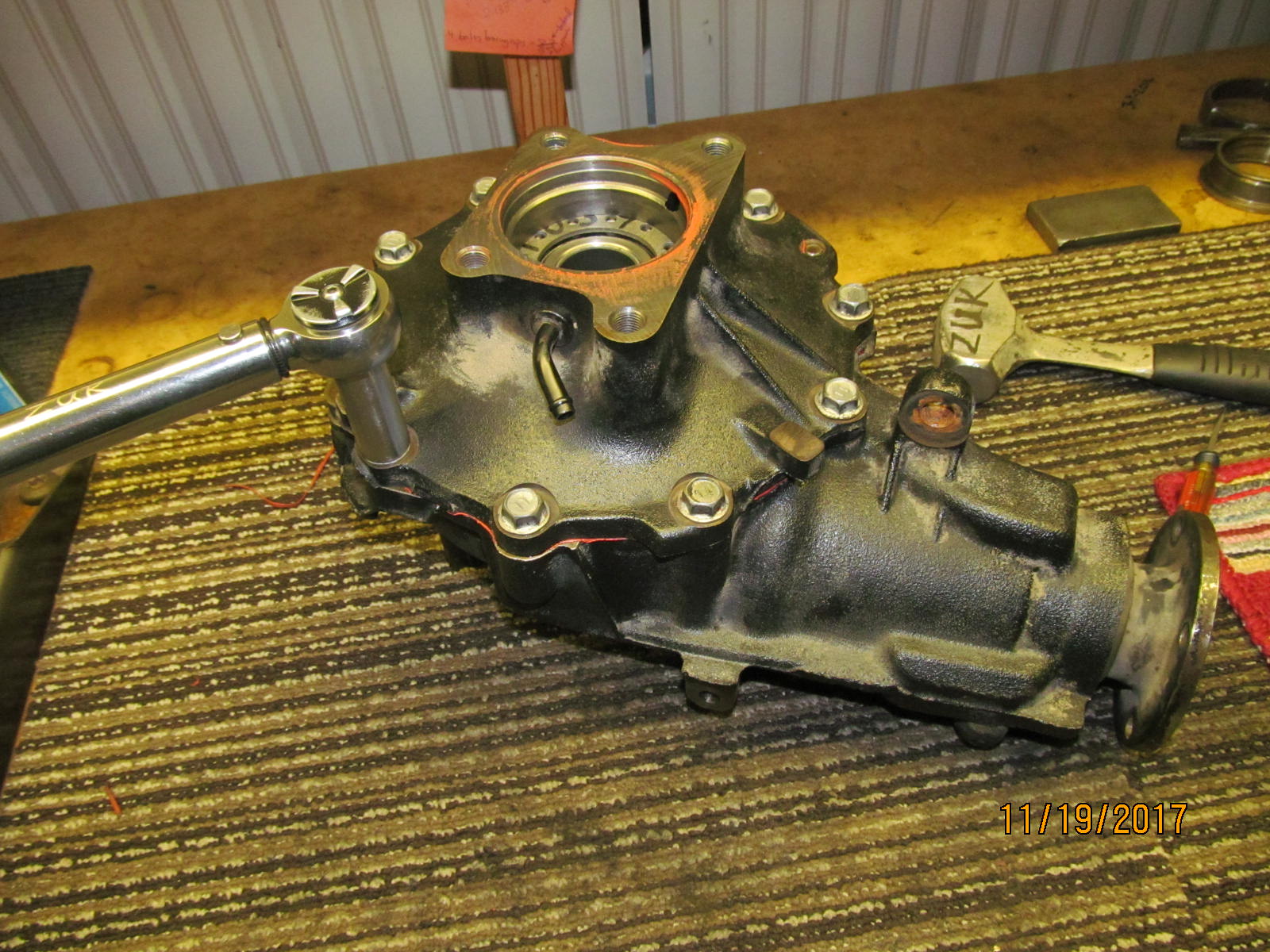 ....and 51 ft/lb on all 10 bolts.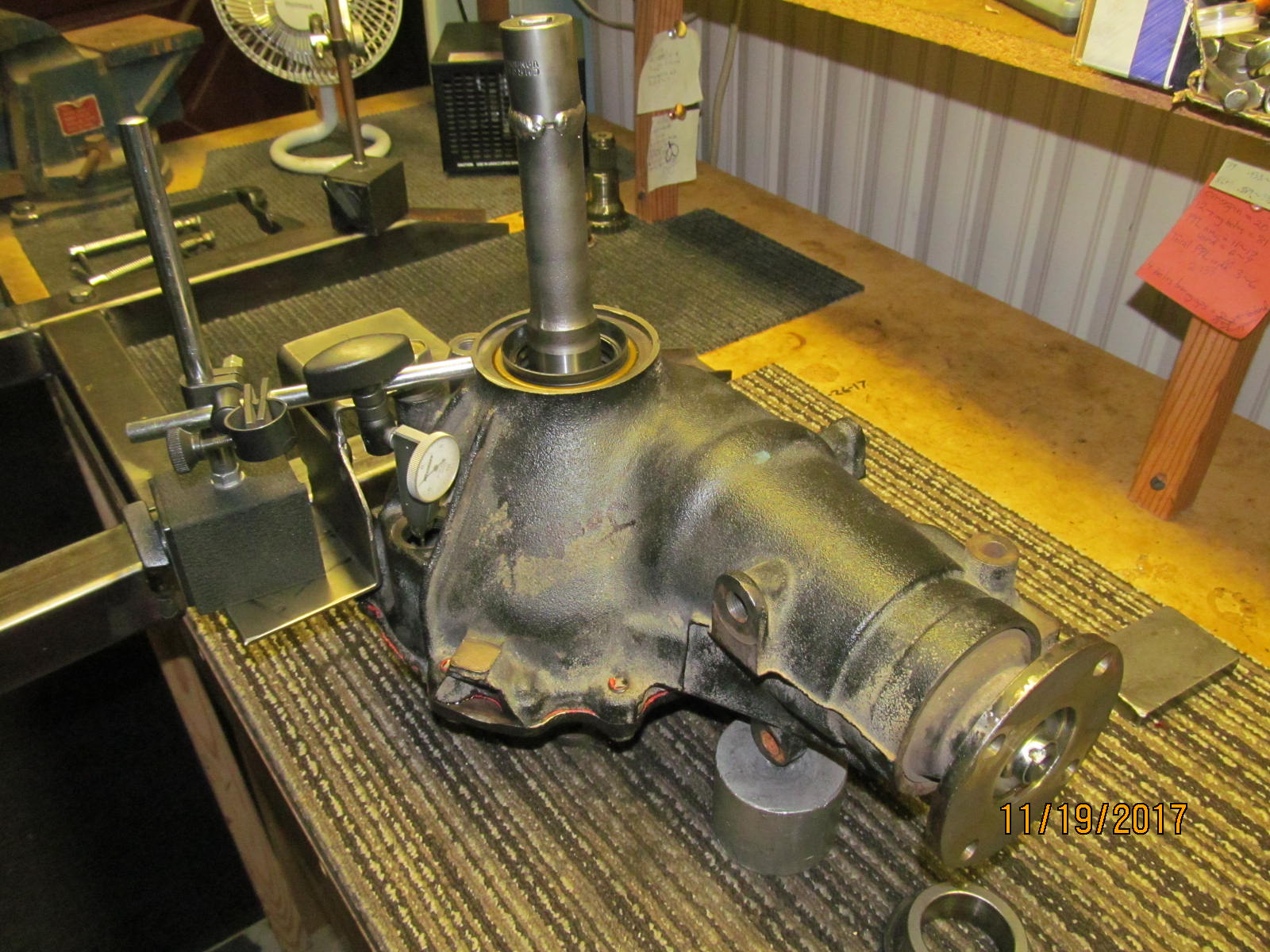 Every 3rd tooth is checked for backlash value.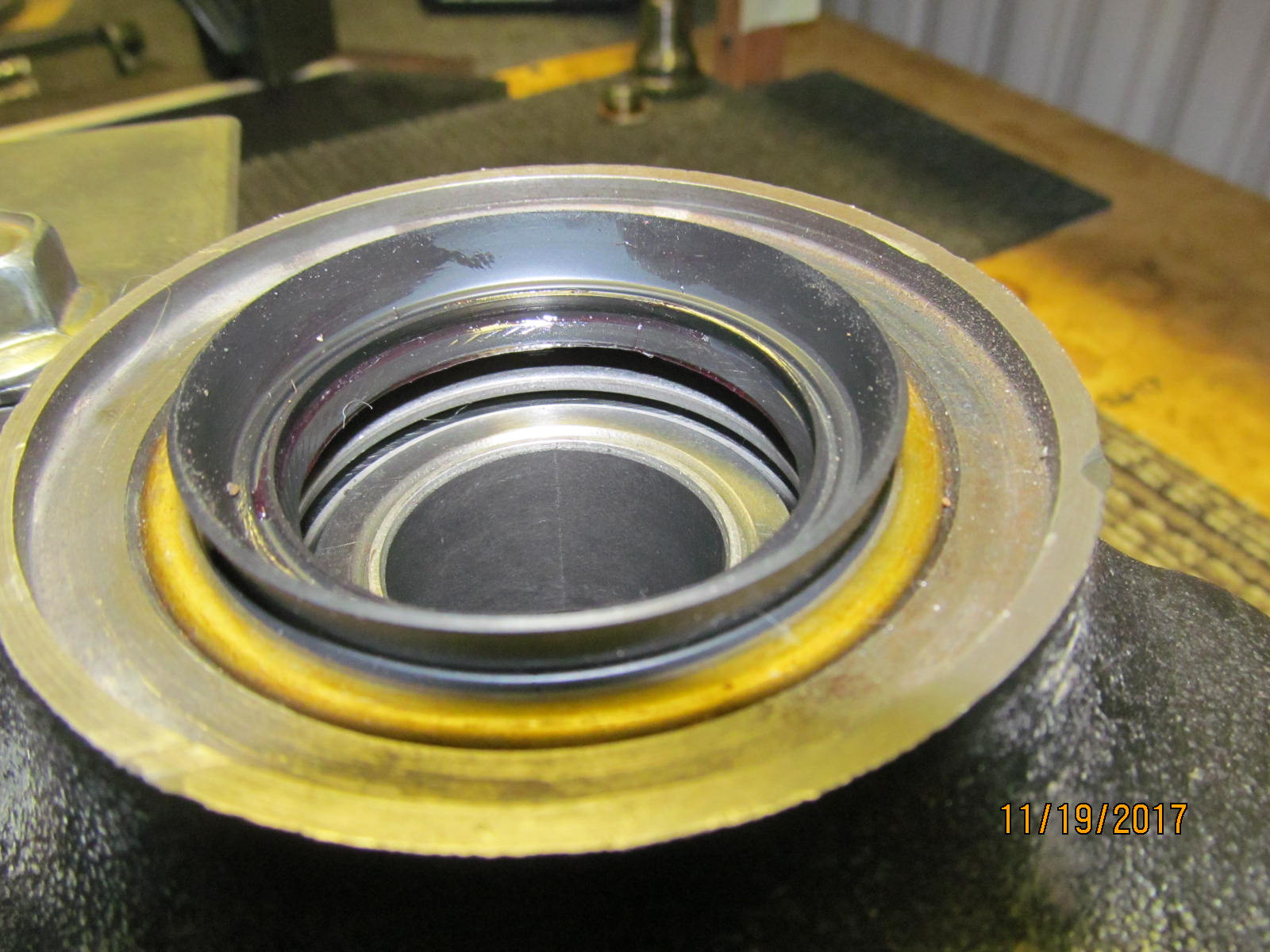 A new Driver's side seal (90311-47027) is then tapped flush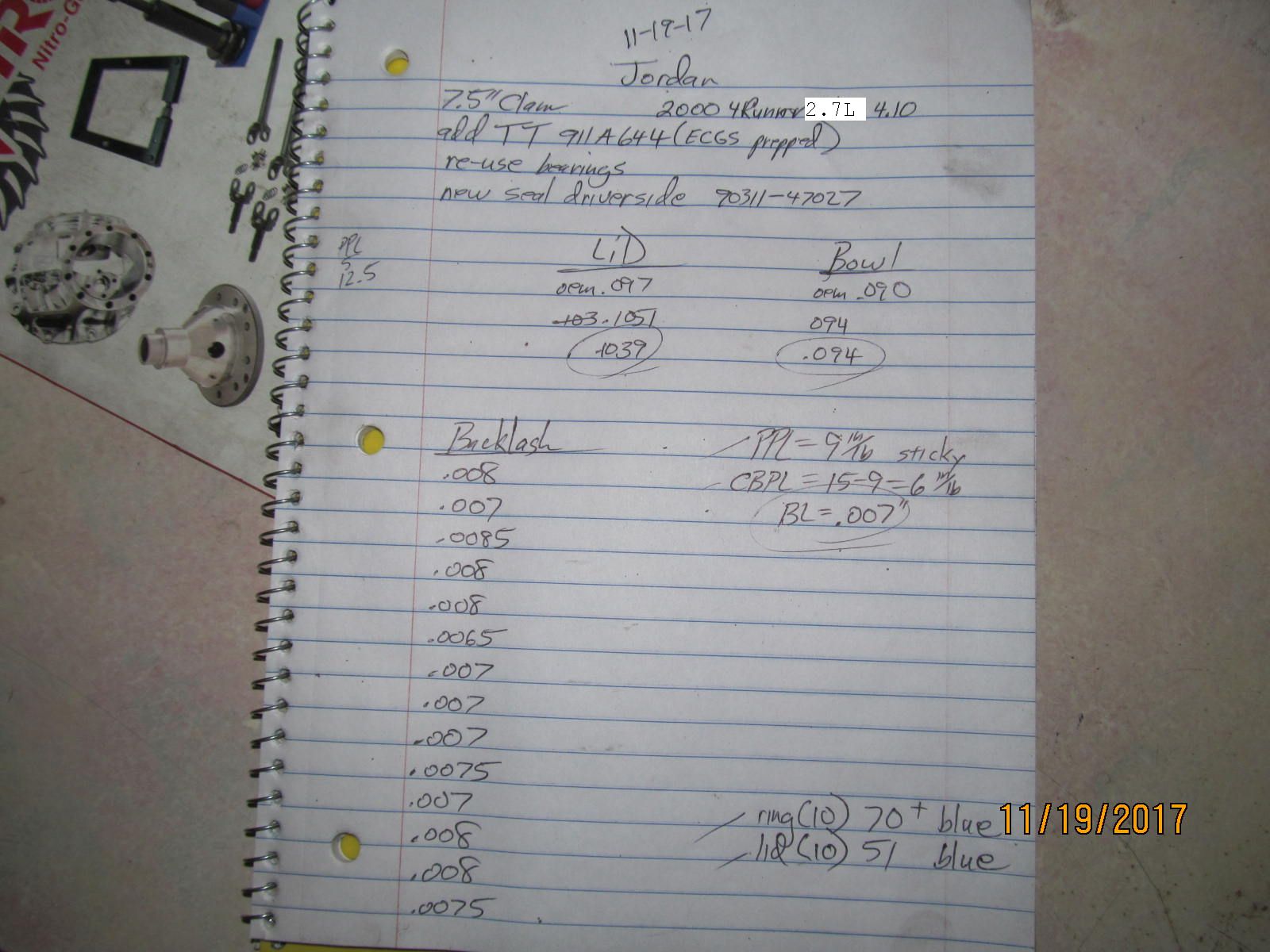 Here are the final assembly notes. The pinion end remained undisturbed. Before, there was no carrier bearing preload
and now there is a respectable 6 in/lb worth.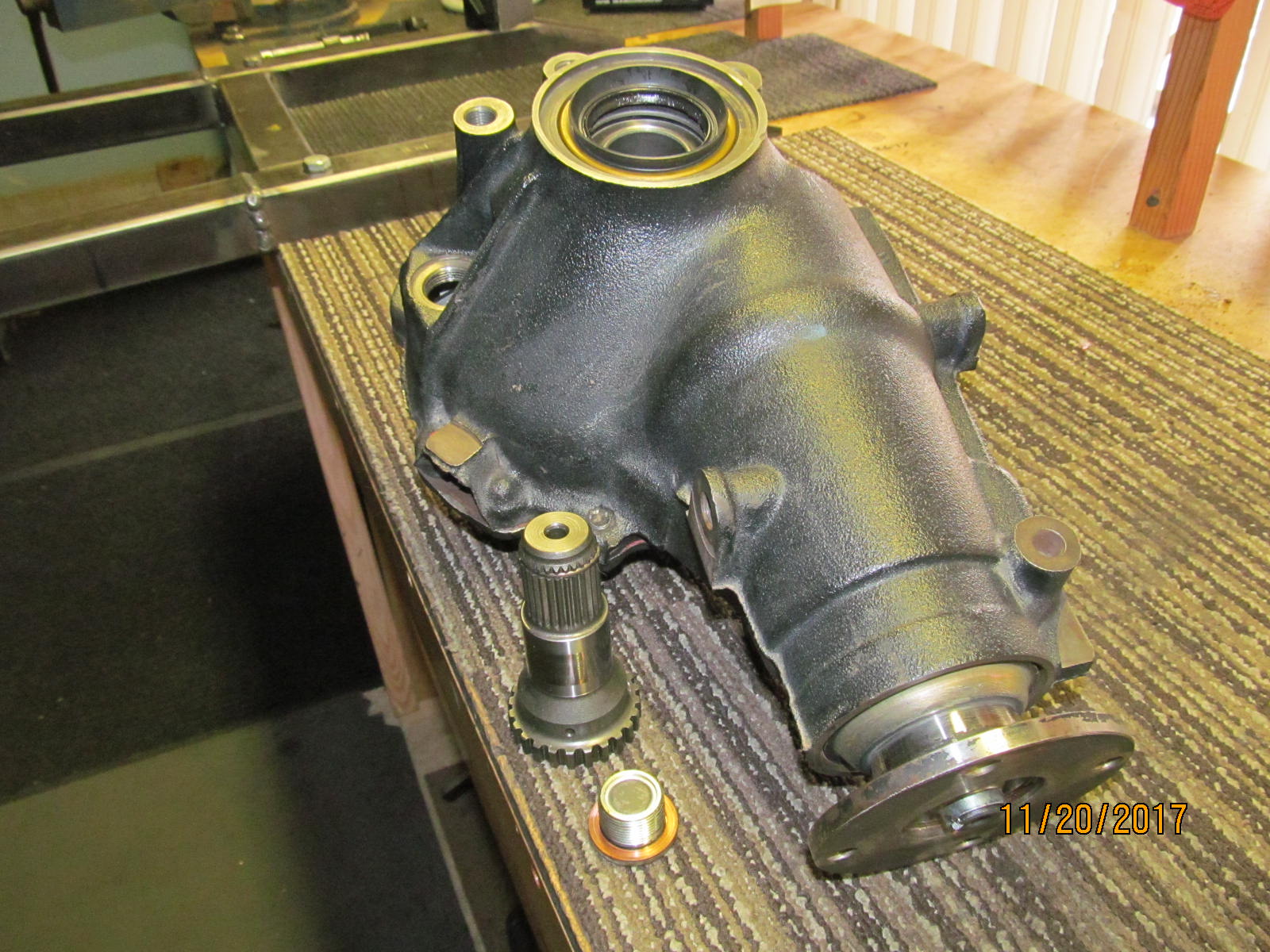 The magnetic drain plug is shown with the stub and the clam.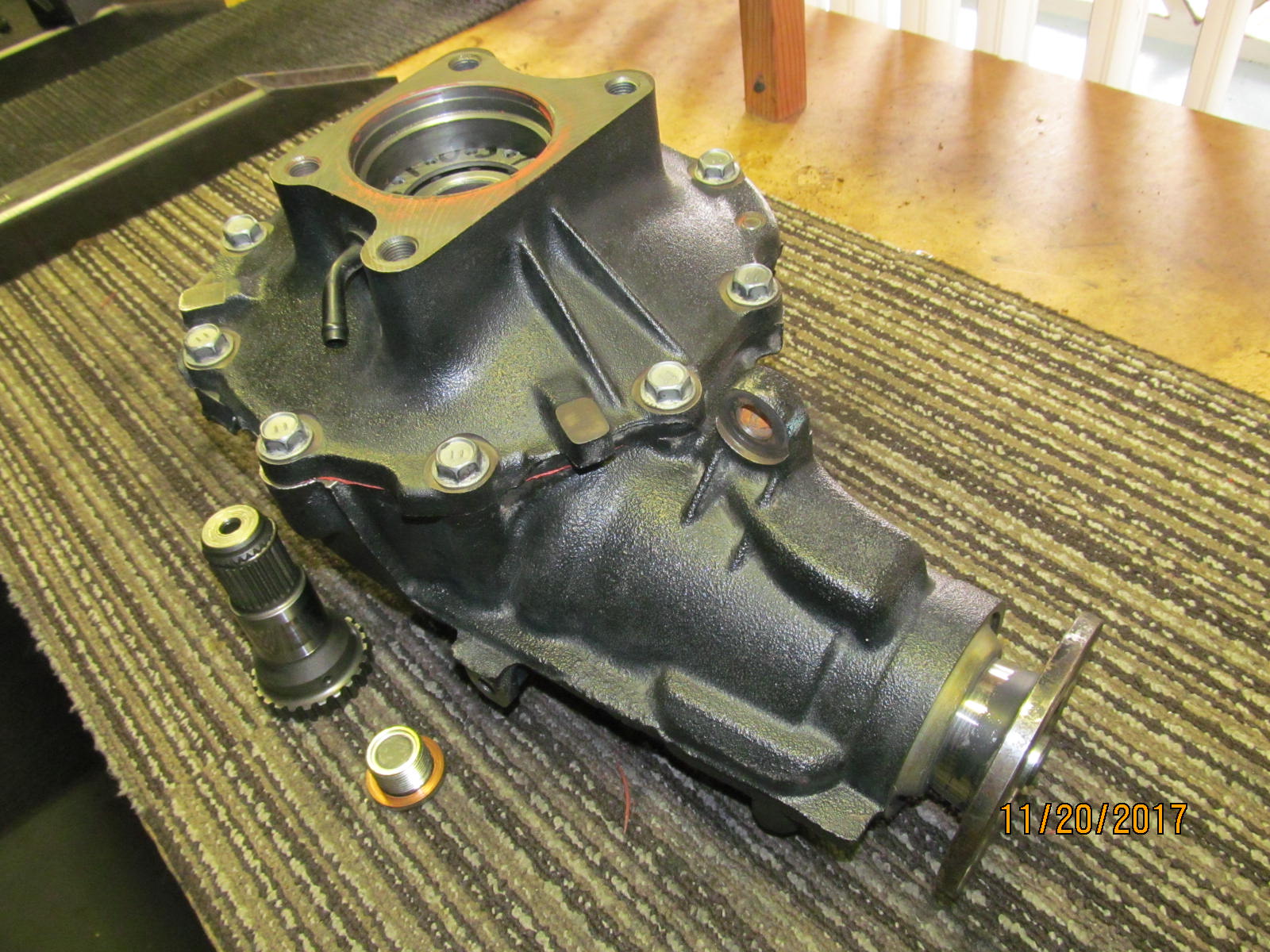 The shell casing cleaned up very nicely.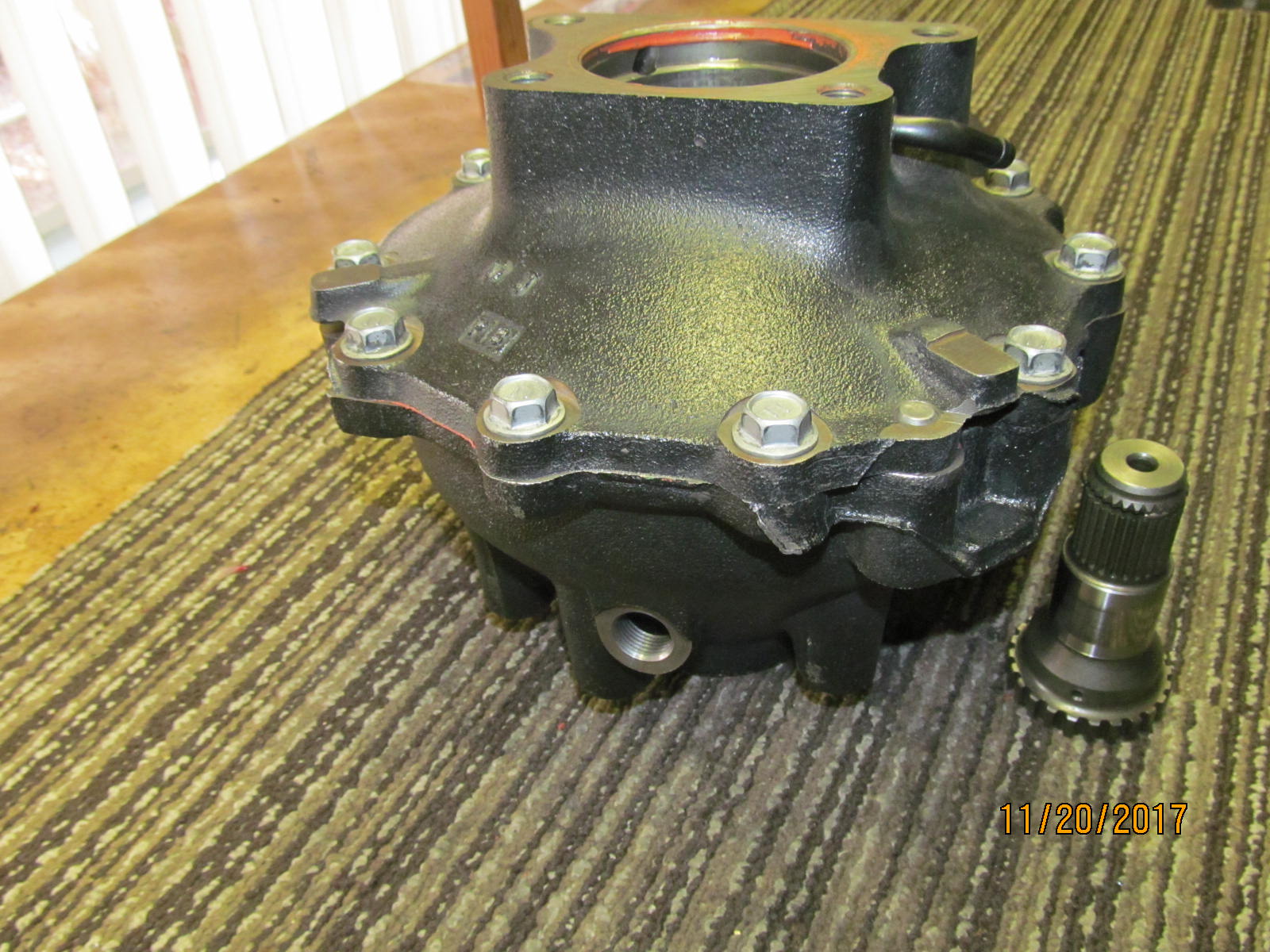 ....................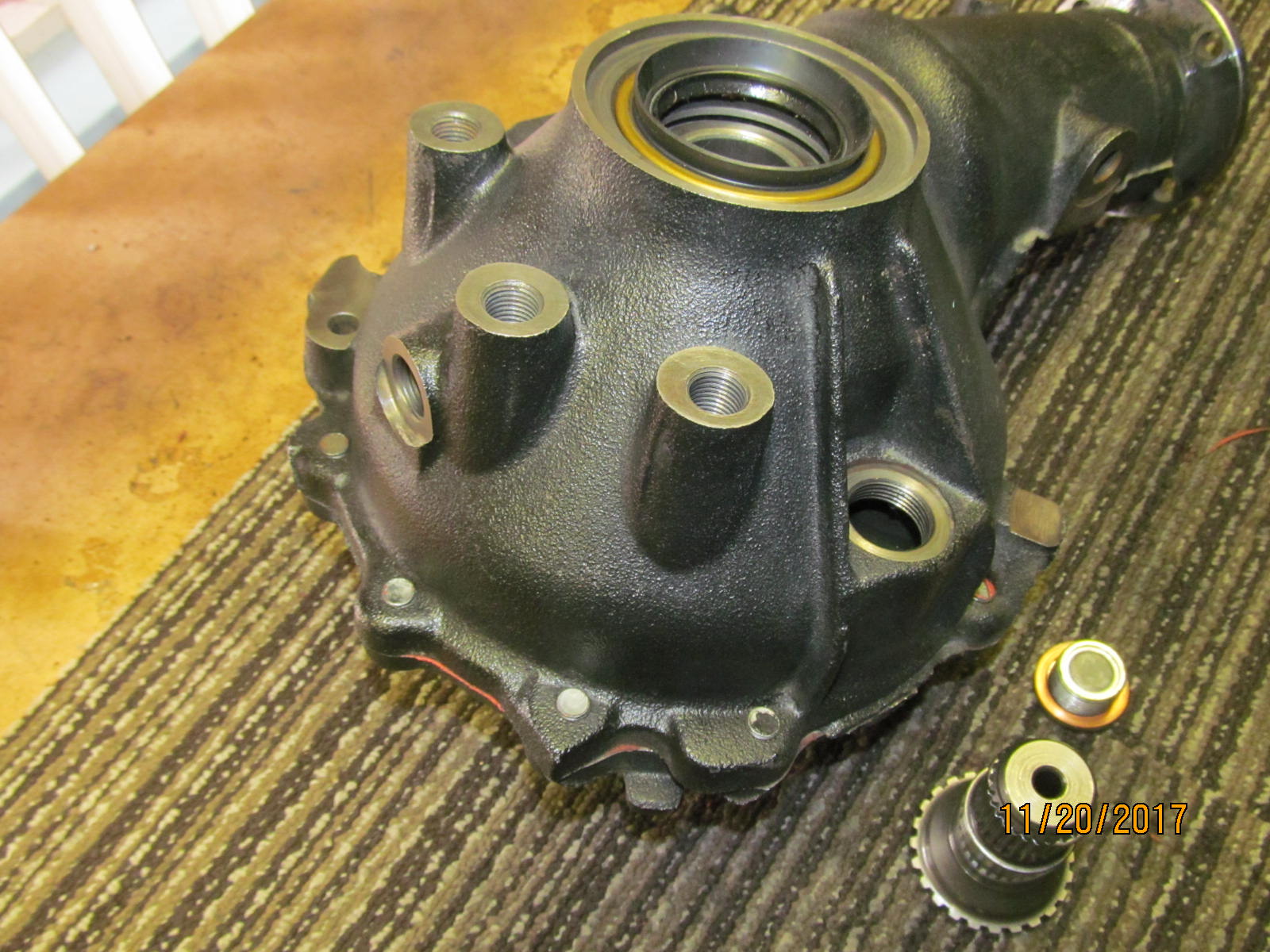 ................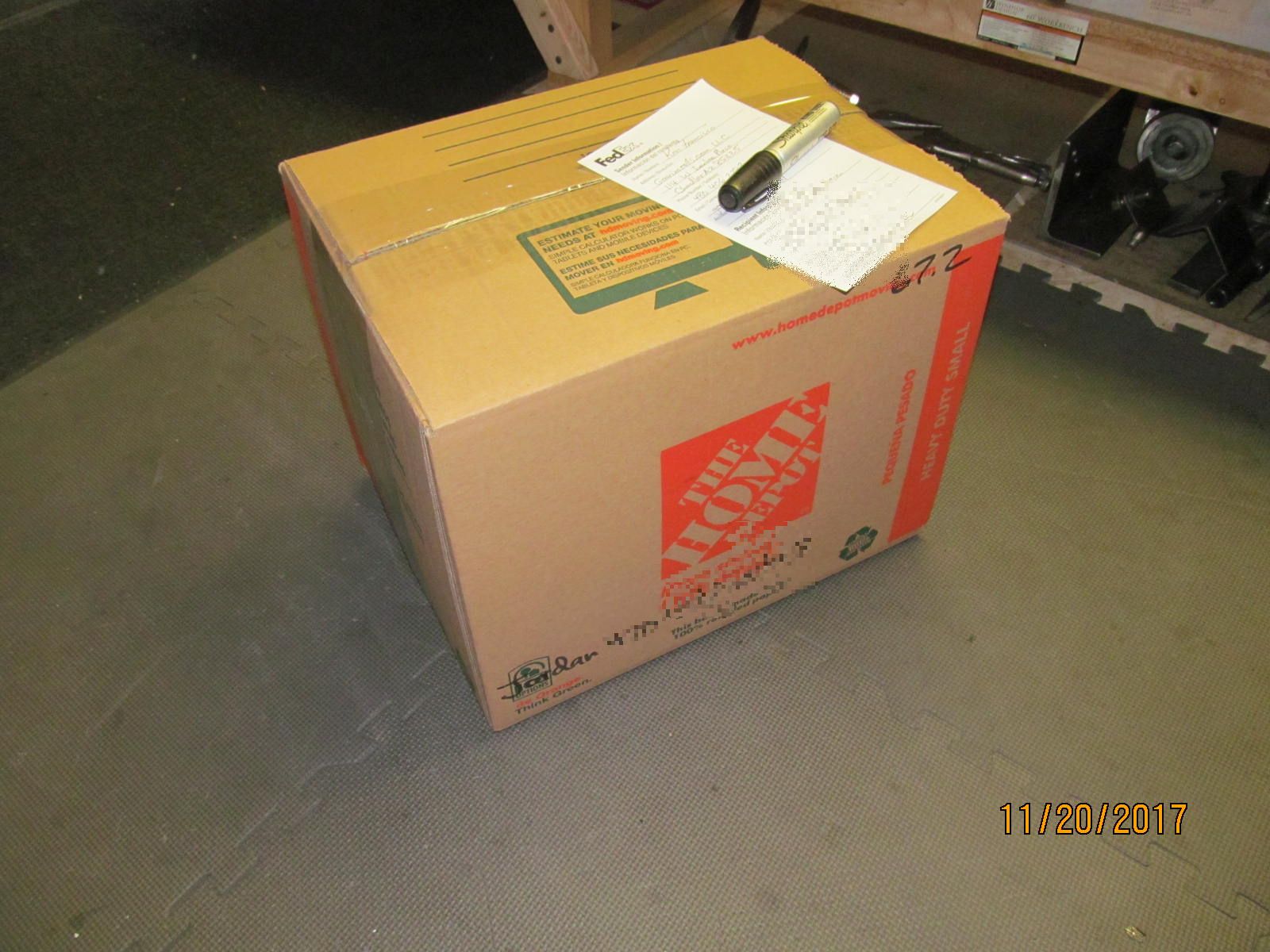 And now it's heading to California. :)