Josh's '17 Tacoma 2WD TRD Sport Gets Nitro 529 V6 8" gears and a 913A610 Truetrac
(33 BIG pics loading)
DEC 25 2017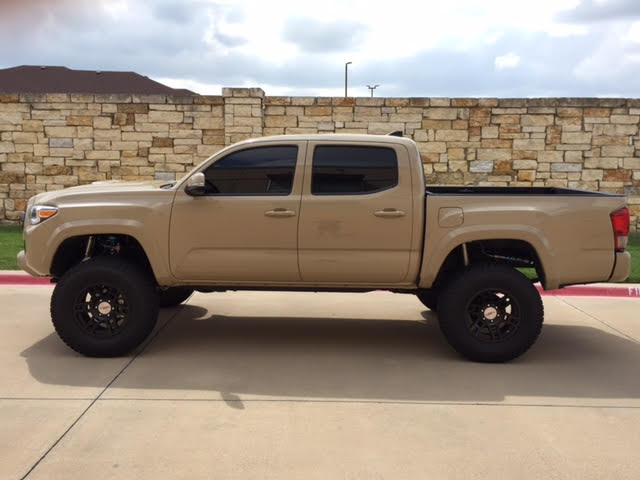 Josh is located in Texas and his new 2017 Tacoma 2wd is not even shifting into the 6th gear of the auto.
Imagine how fast it will be with that 3.5L when going from a 3.91 ring/pinion to 5.29 :)
And still perfectly good on the highway thanks to the super deep overdrive(.58).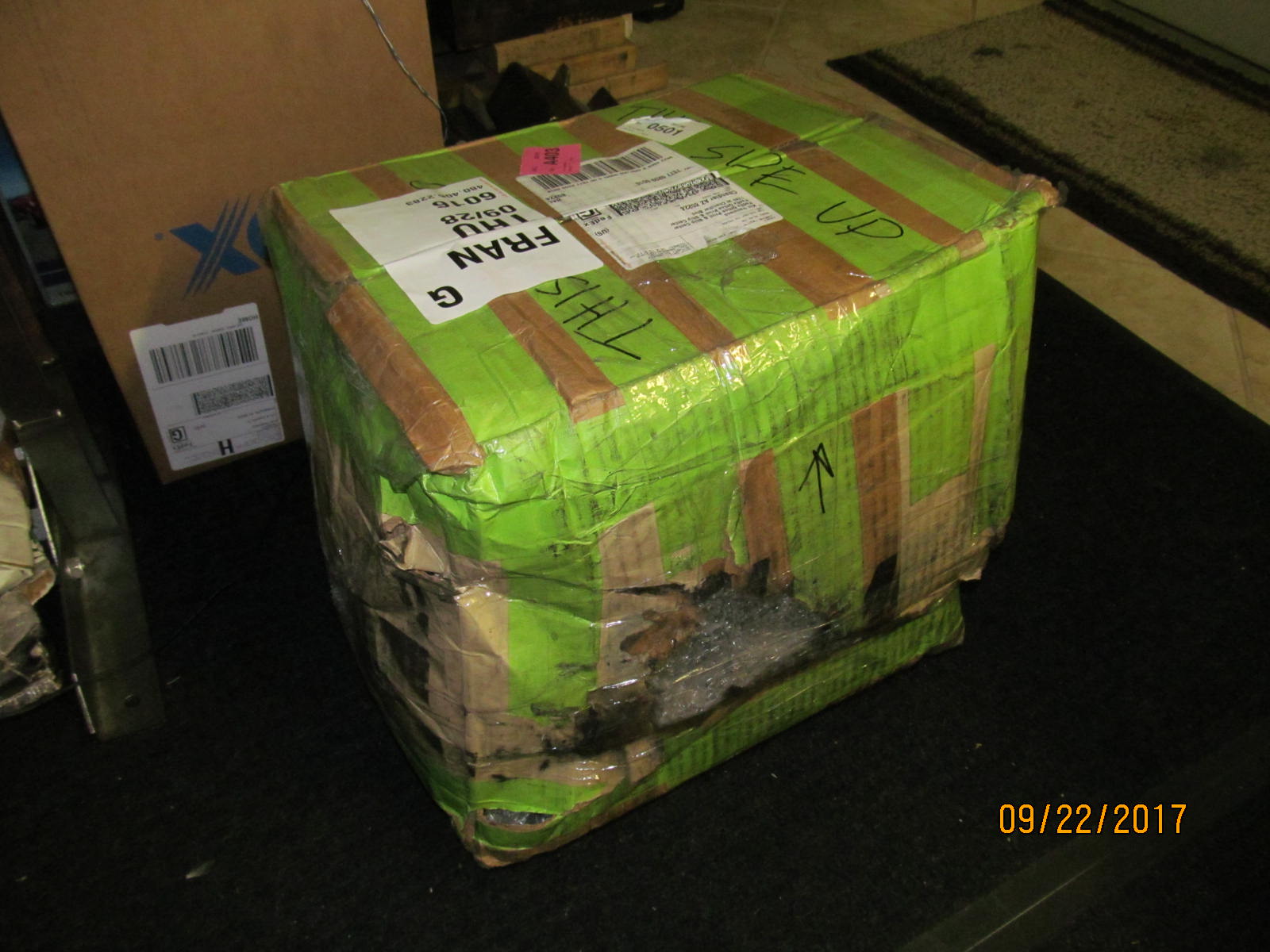 This arrived from TX.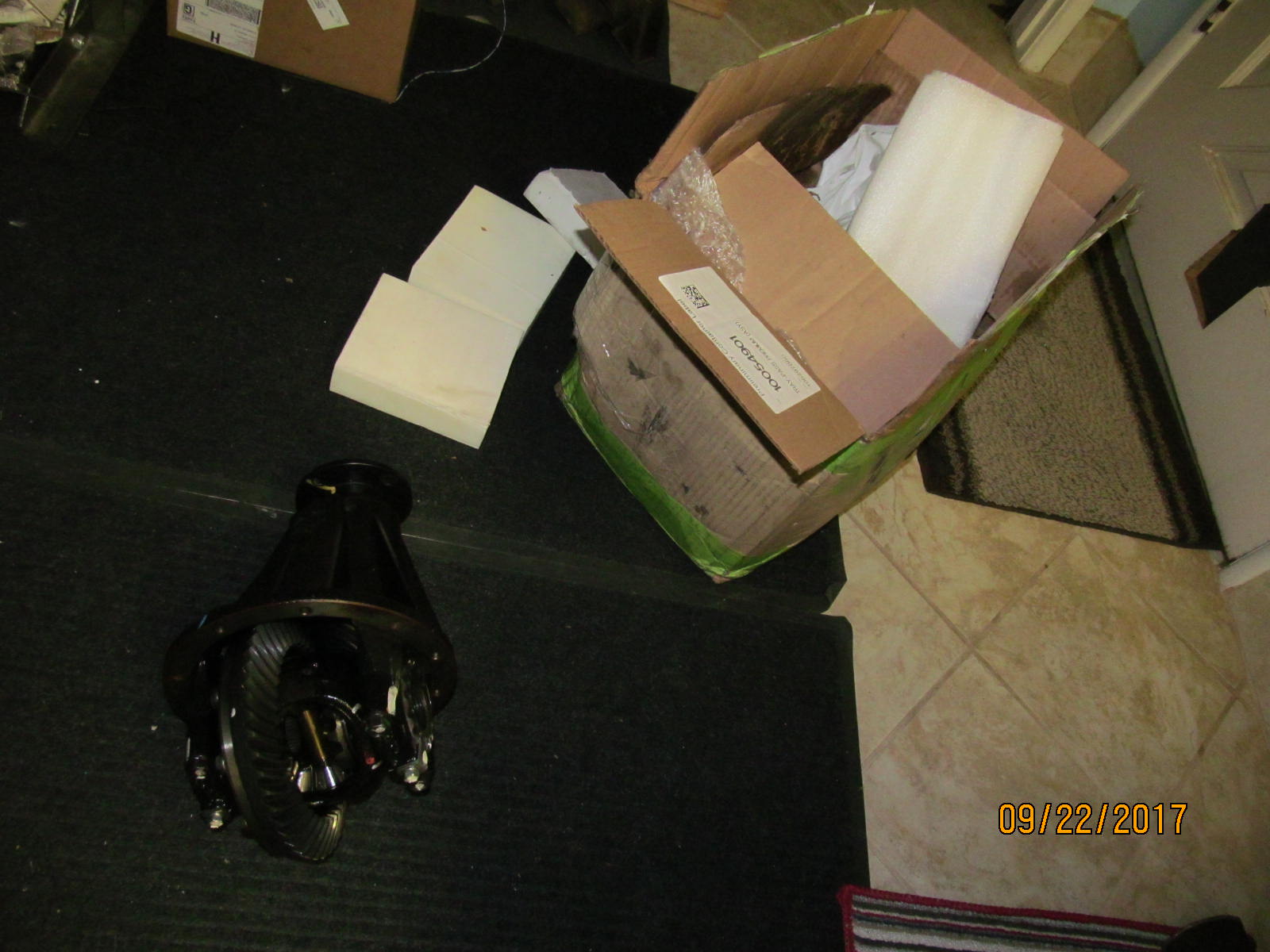 A 2 pinion V6 8" 3rd.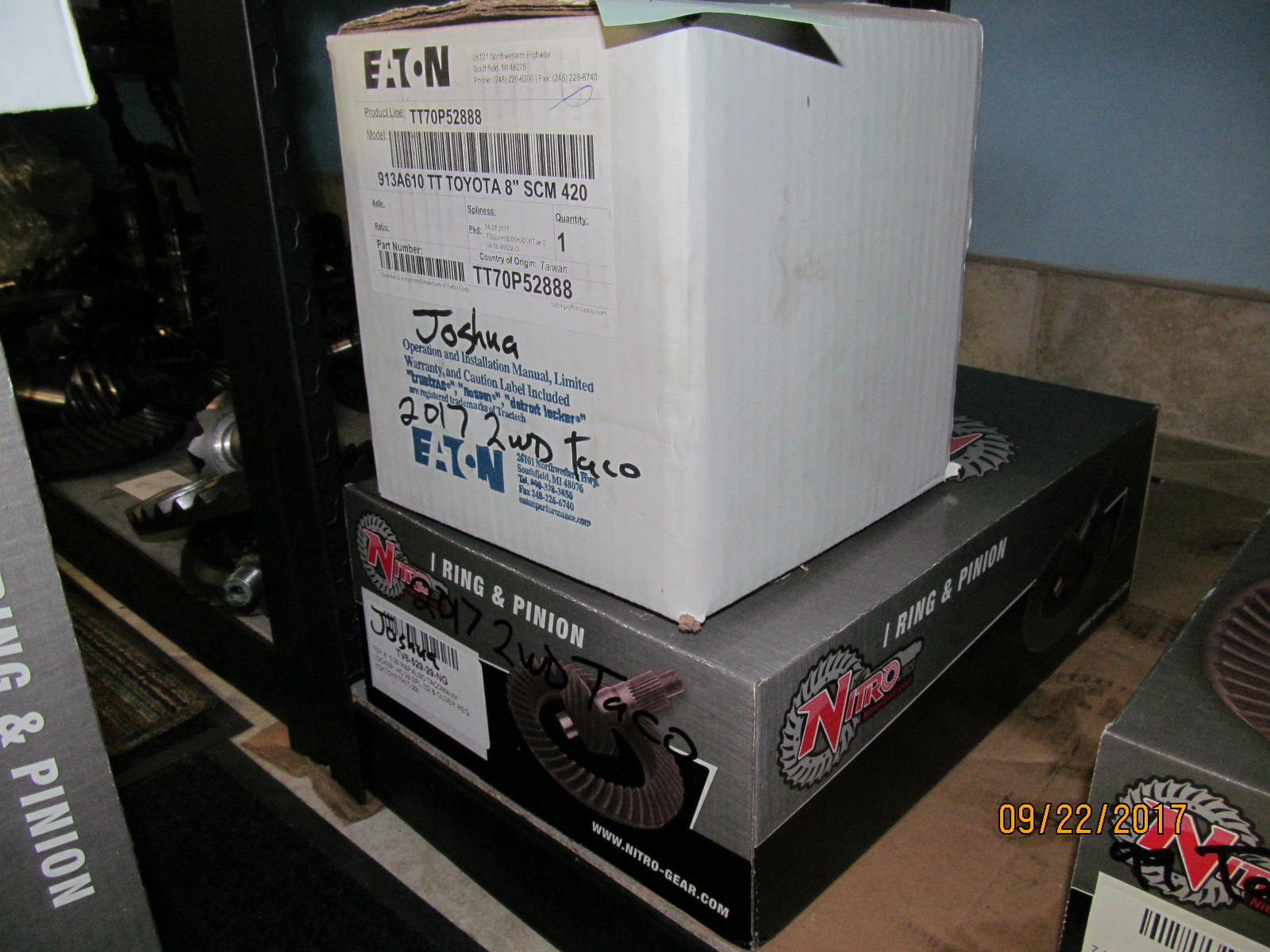 I ordered the product....a Truetrac and 8" V6 529 Nitro gears.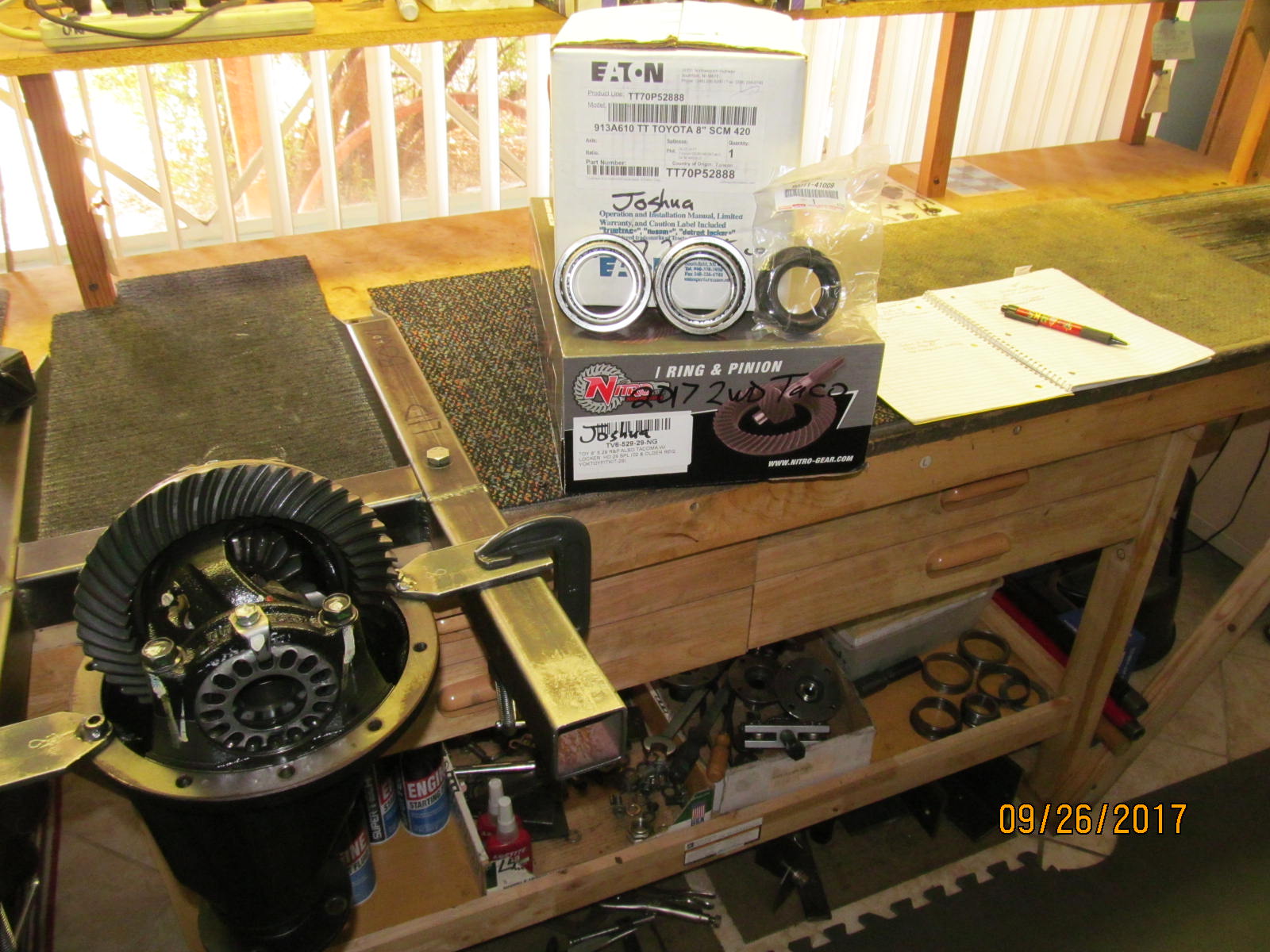 New carrier bearings and a new pinion seal.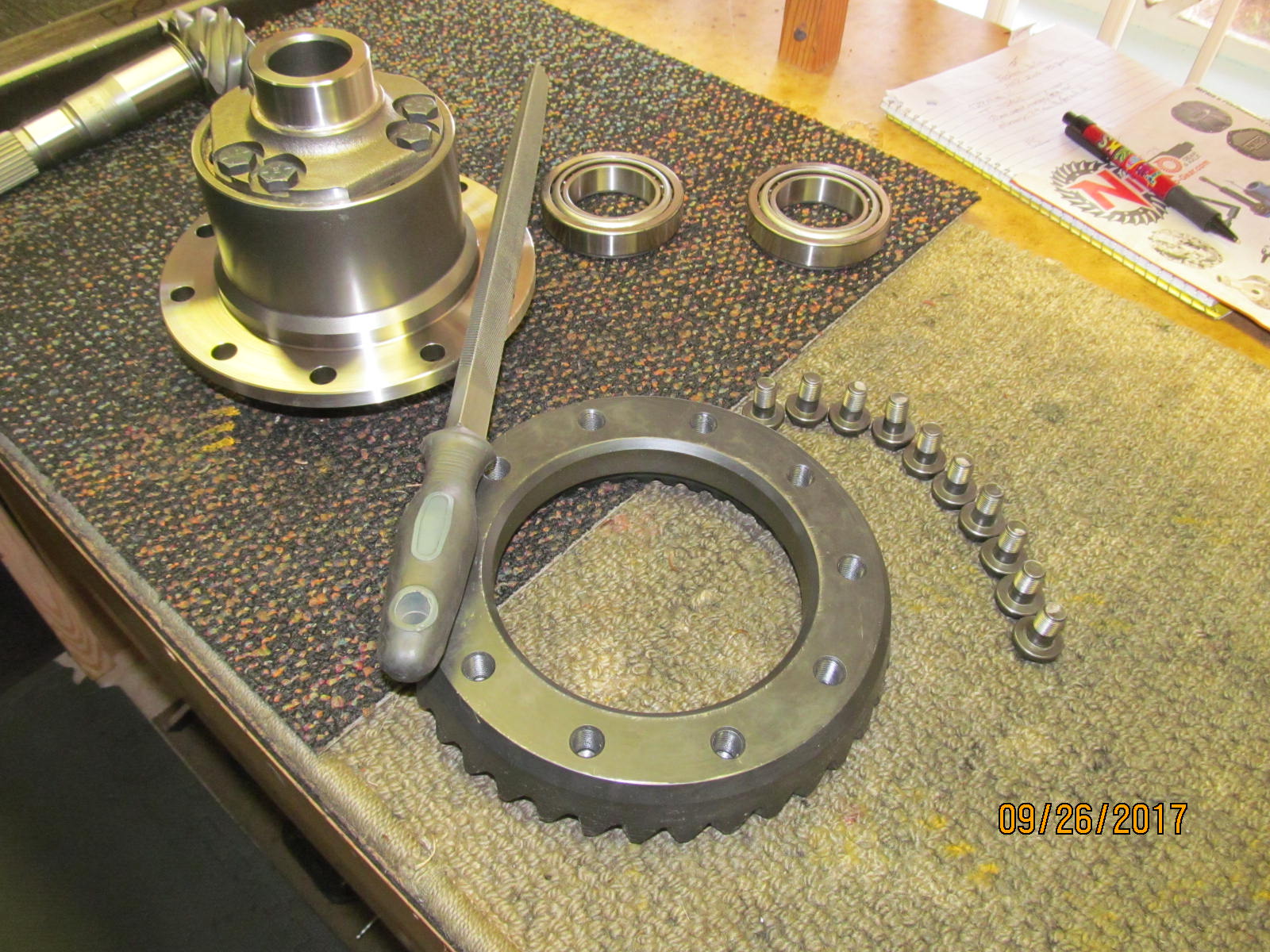 Surfaces are checked for burr or high spots....all was good.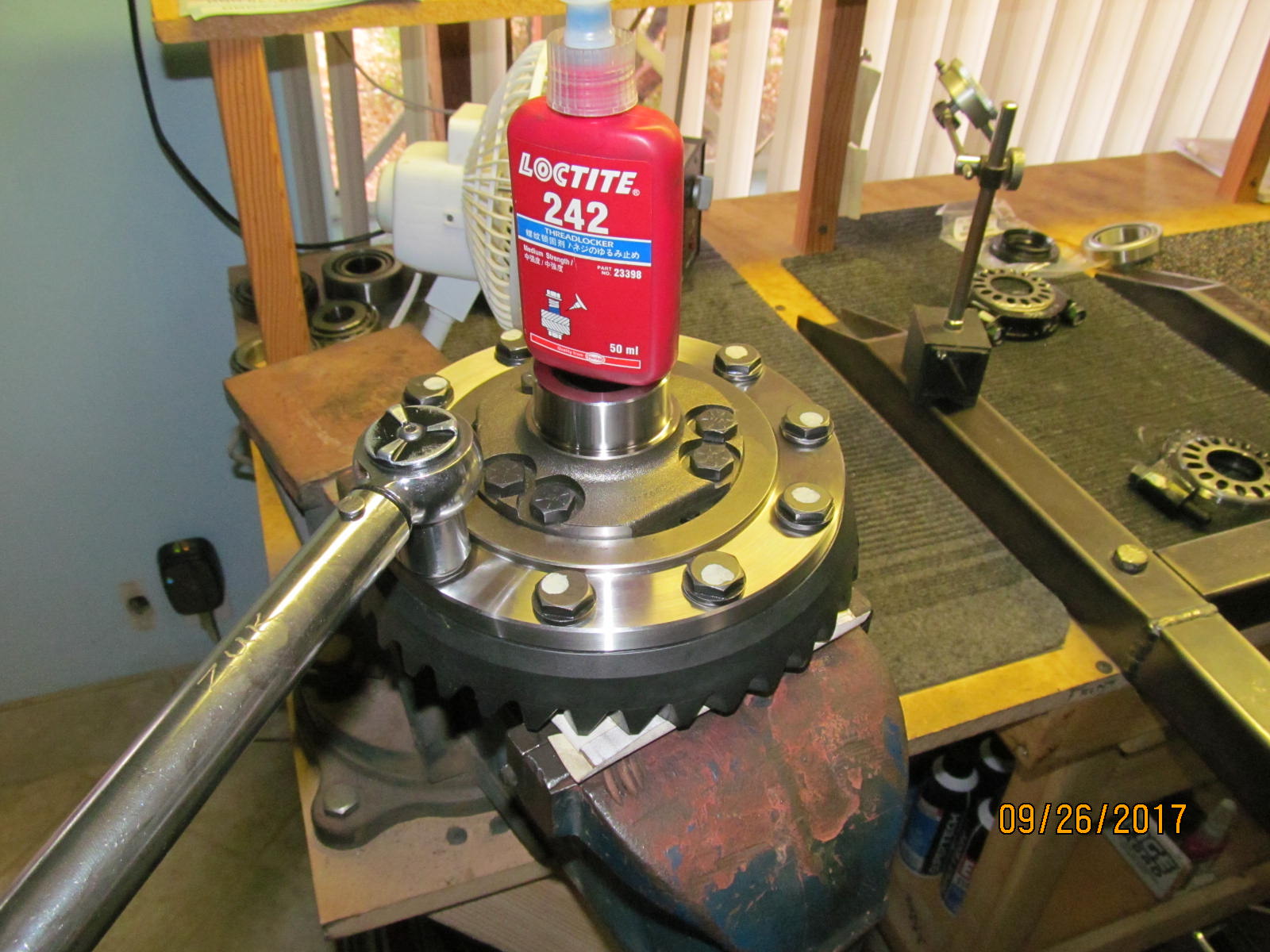 75 ft/lb and blue loctite on all 10 bolts.
New Koyo TR100802 carrier bearings are tapped on.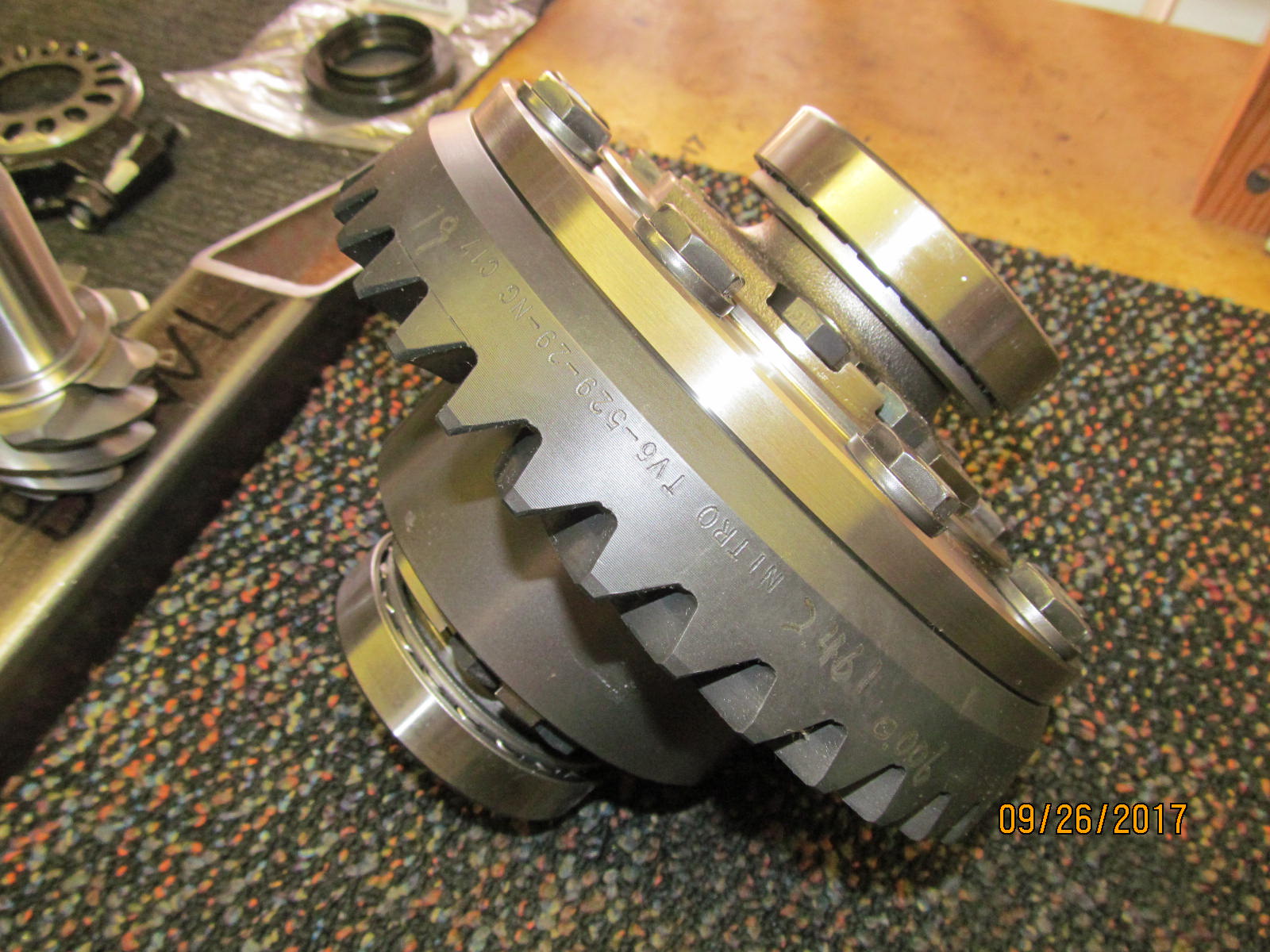 This end is complete.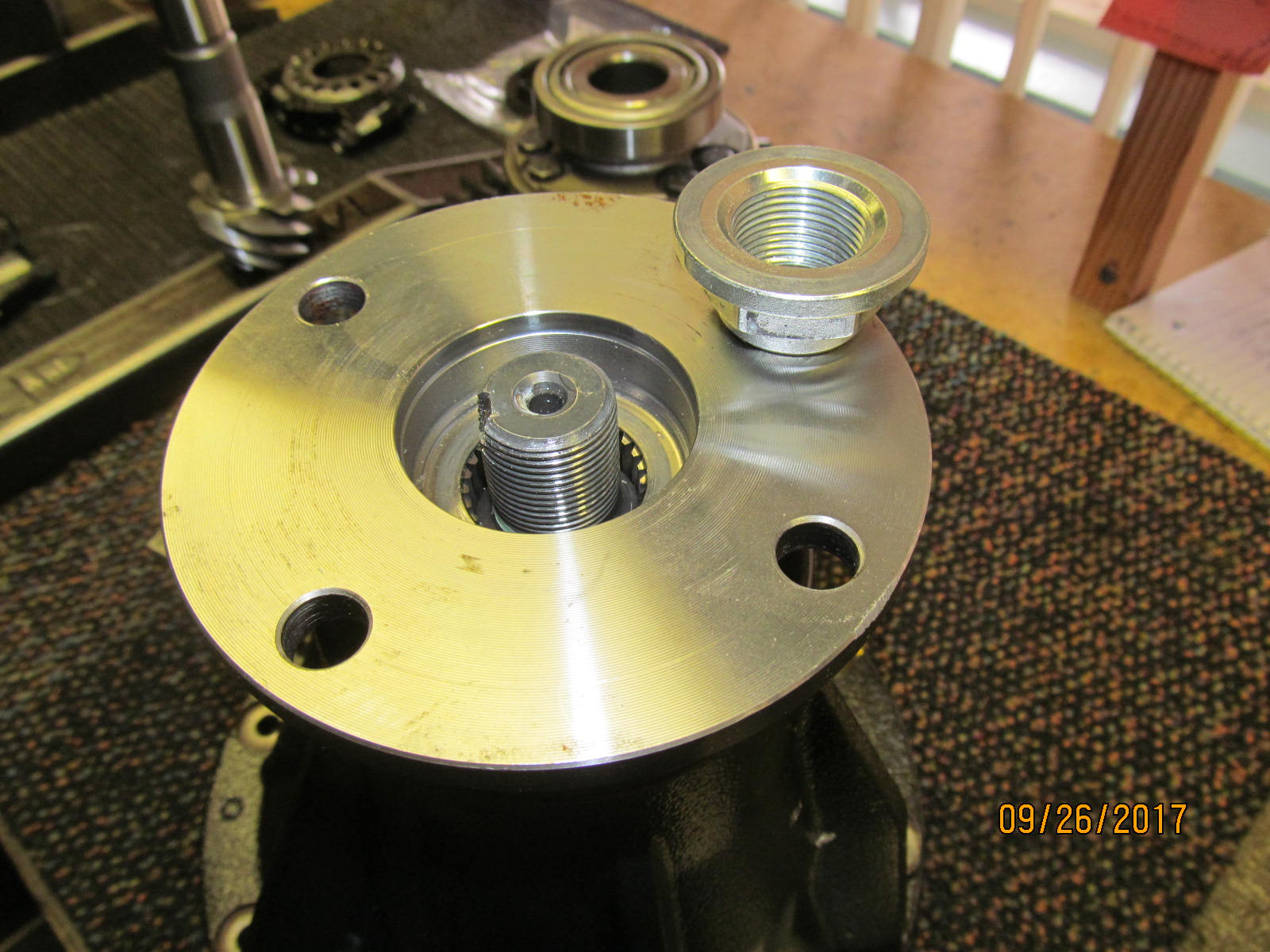 Onto this end now.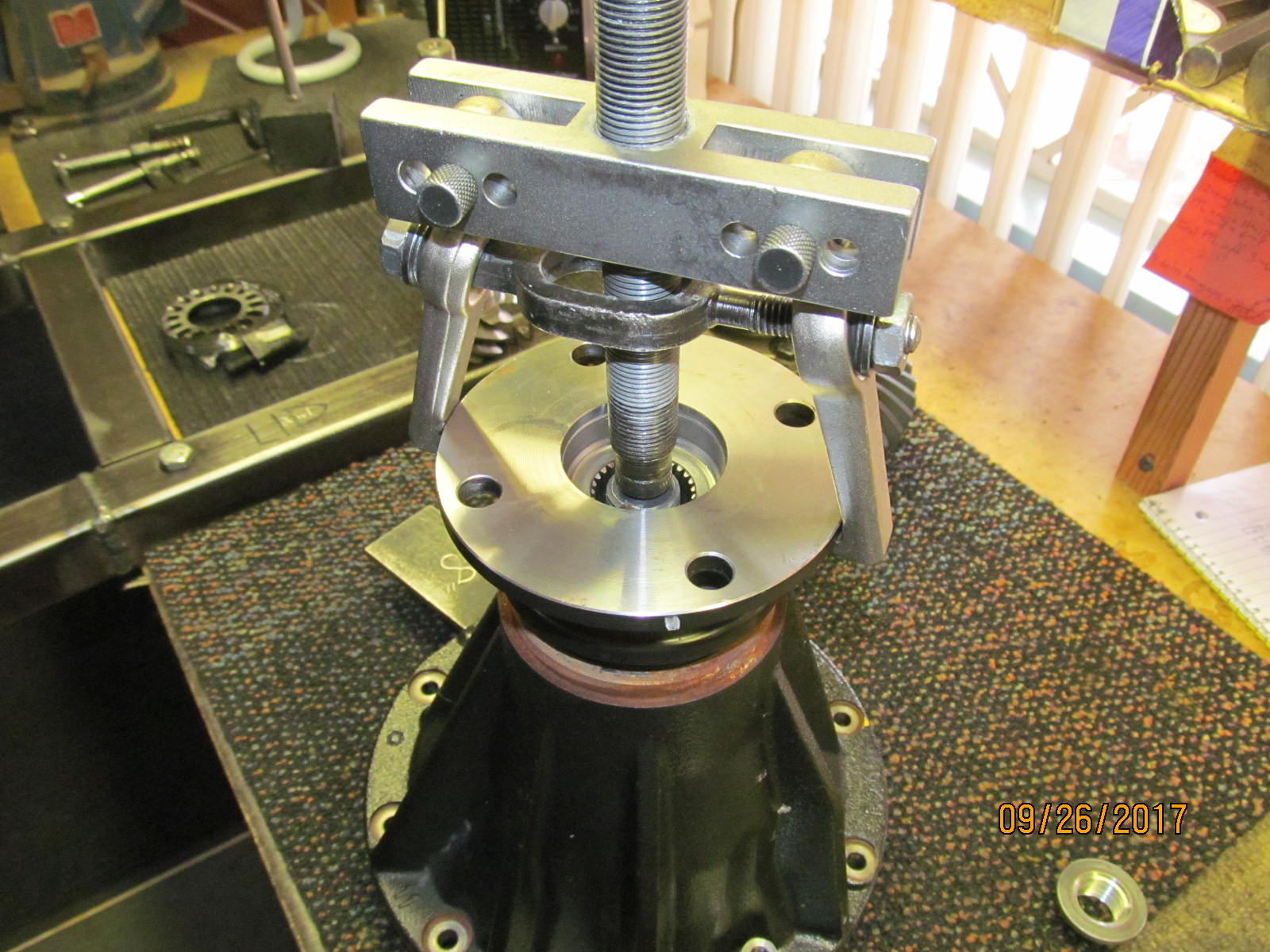 Very tight fitting flange. No problem for the puller.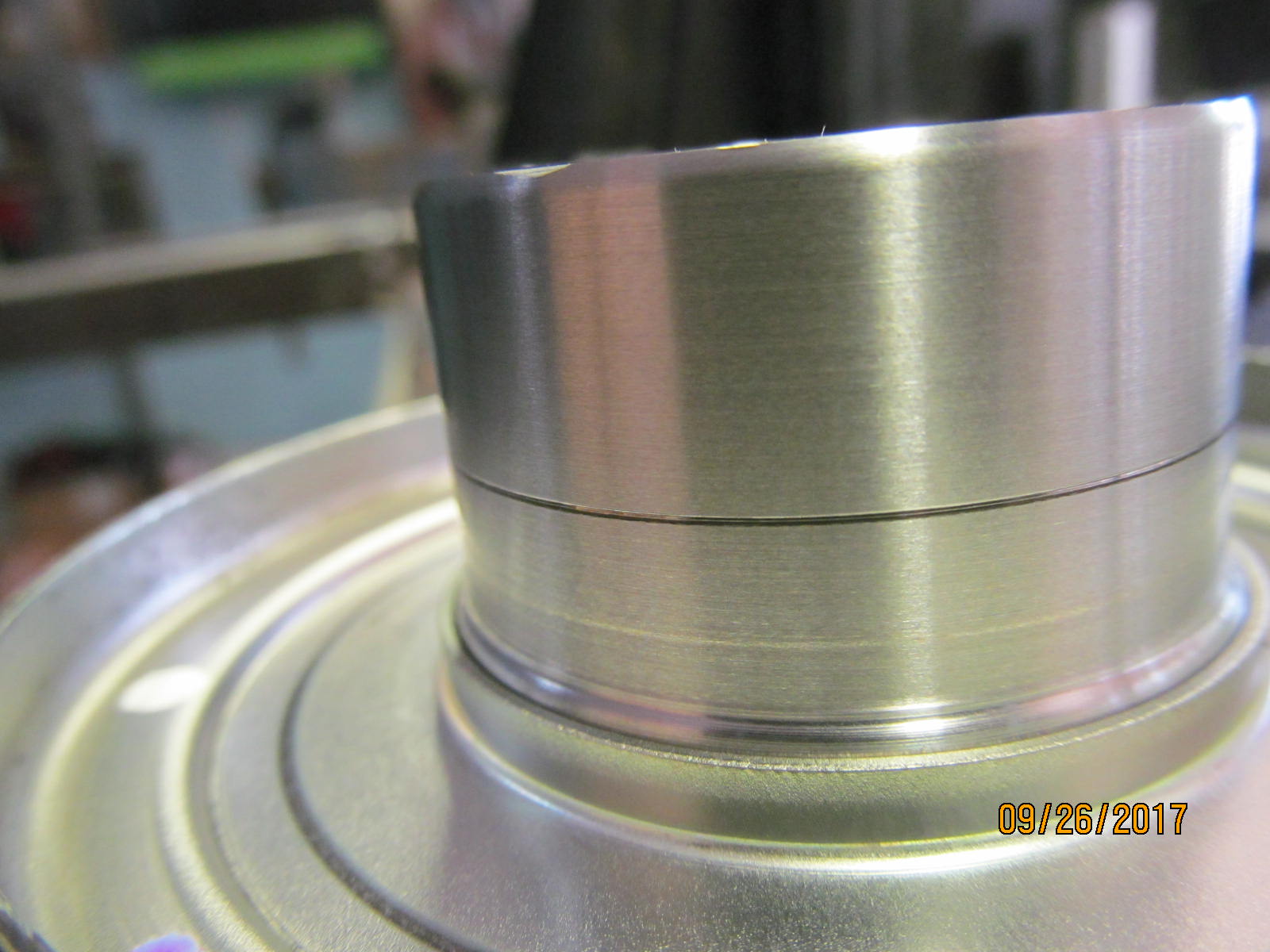 Flange is in excellent shape as it should be on a 2017 model. That ridge is not as bad as the digital camera makes it out to be.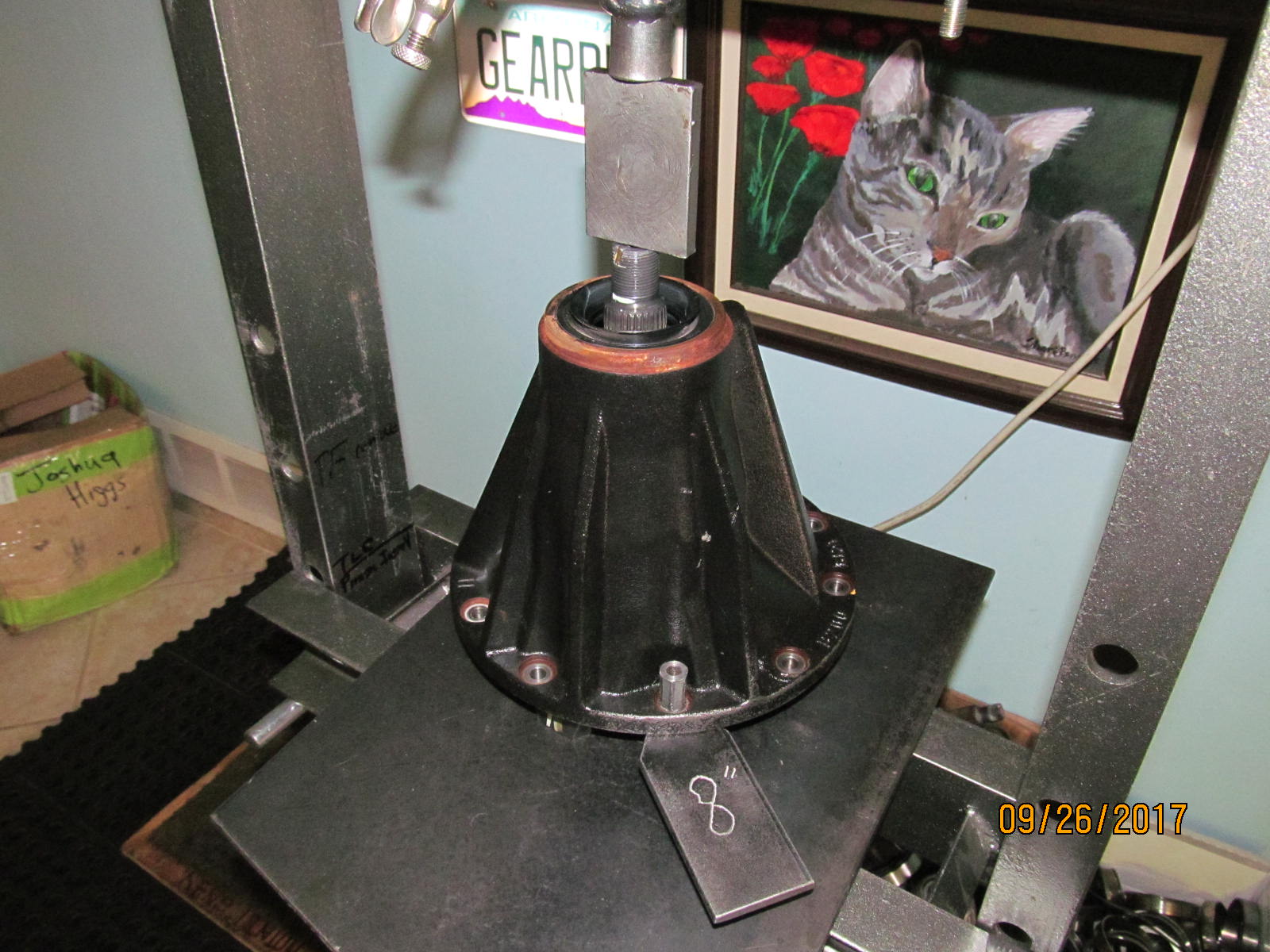 Now to press out the pinion shaft.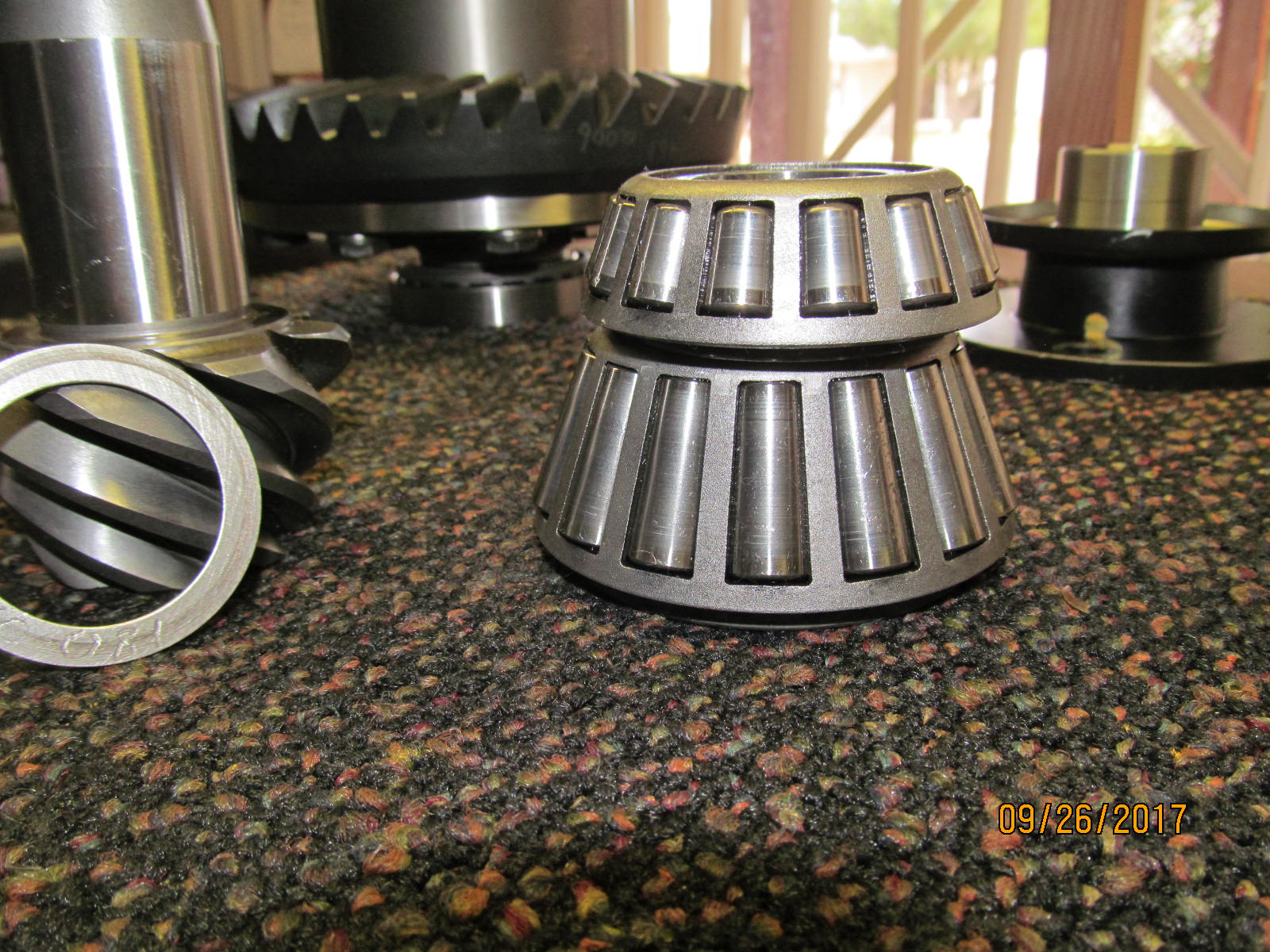 Pinion bearing are in very nice shape still.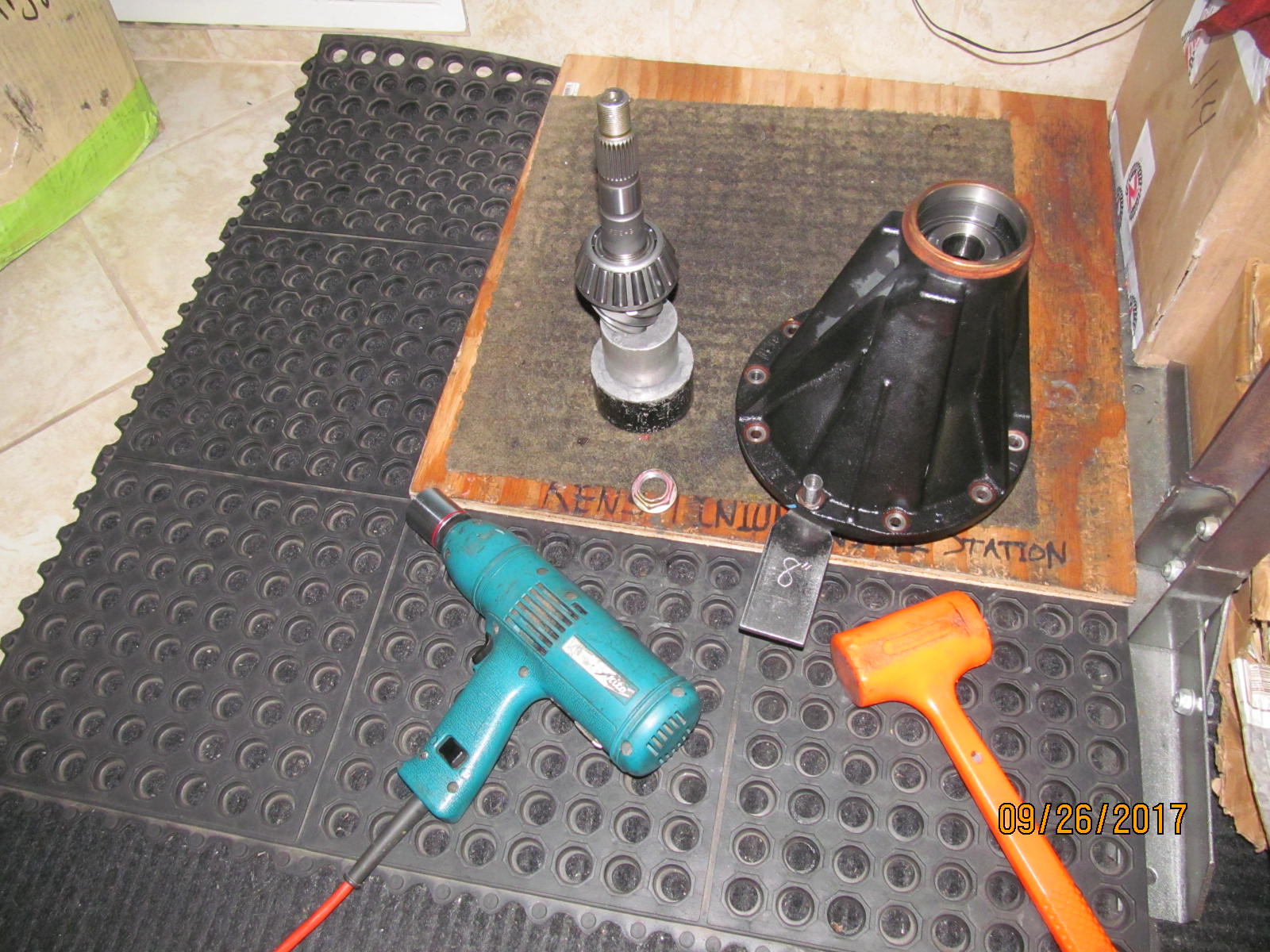 That's the new 529 pinion with the used bearing already pressed on.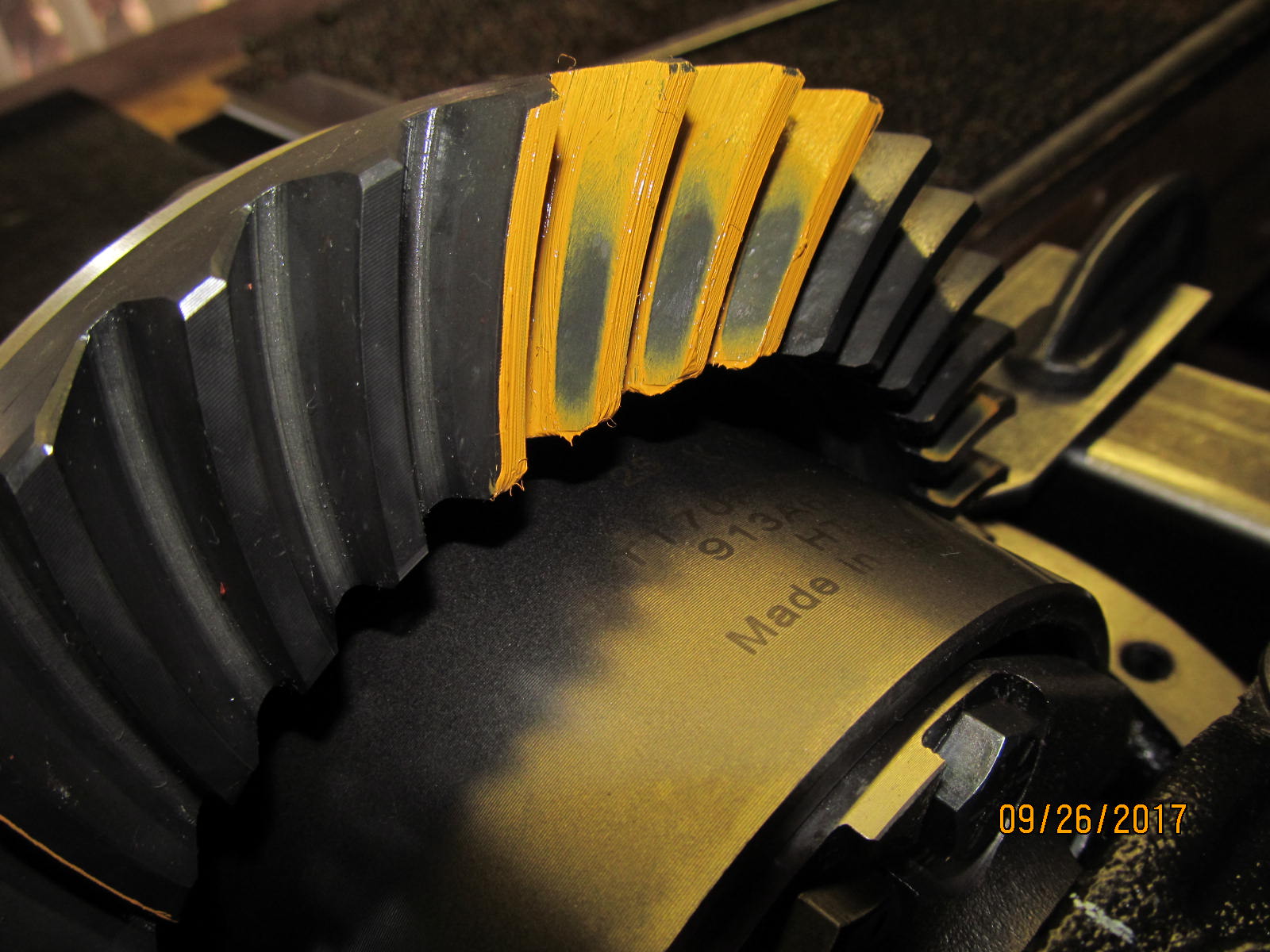 Skipped a few pics but basically mounted the pinion in the 3rd then the Truetrac assembly was mounted and then this paint test.
Drive side....looks "exact depth"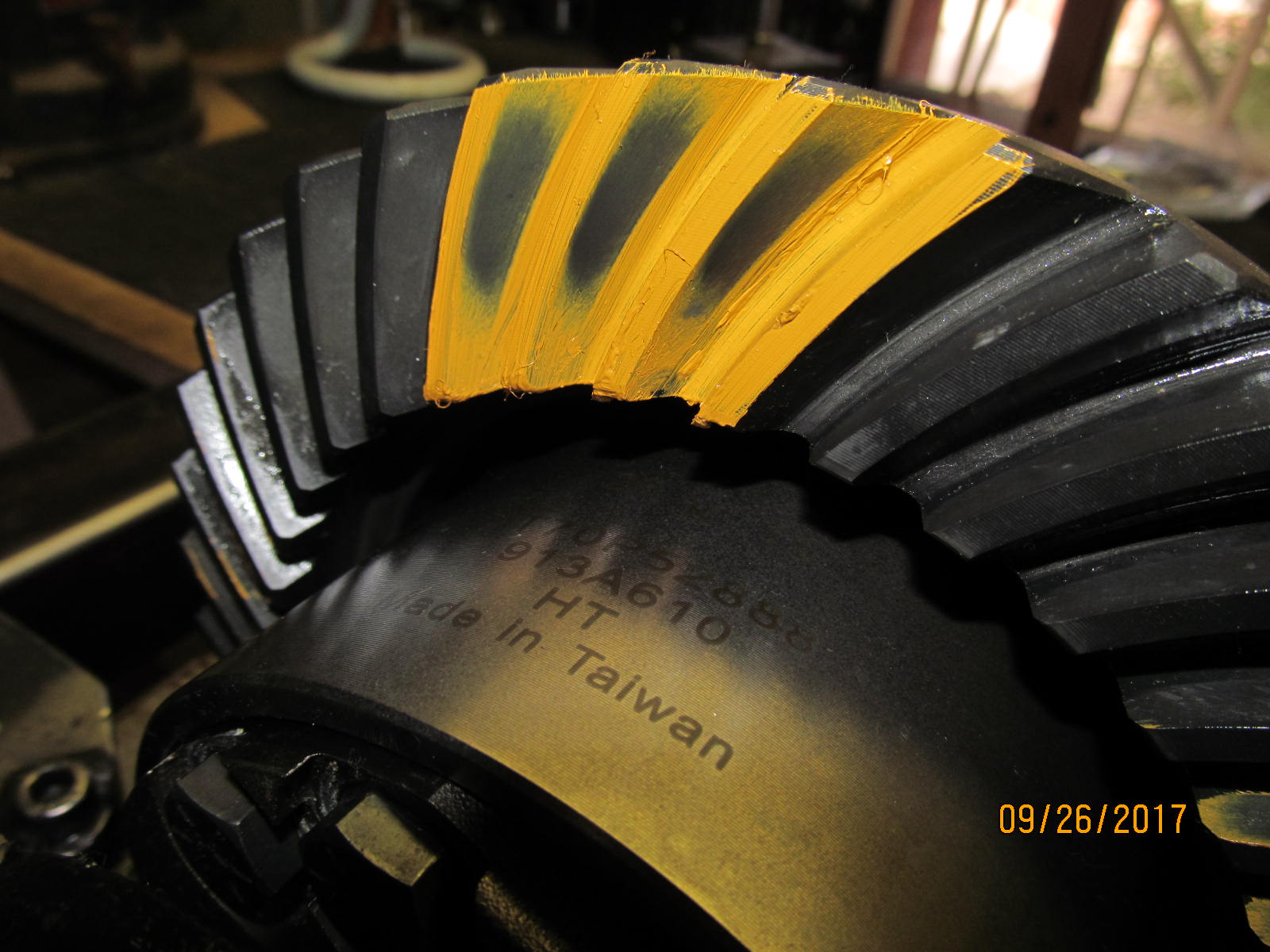 Coast side .....good.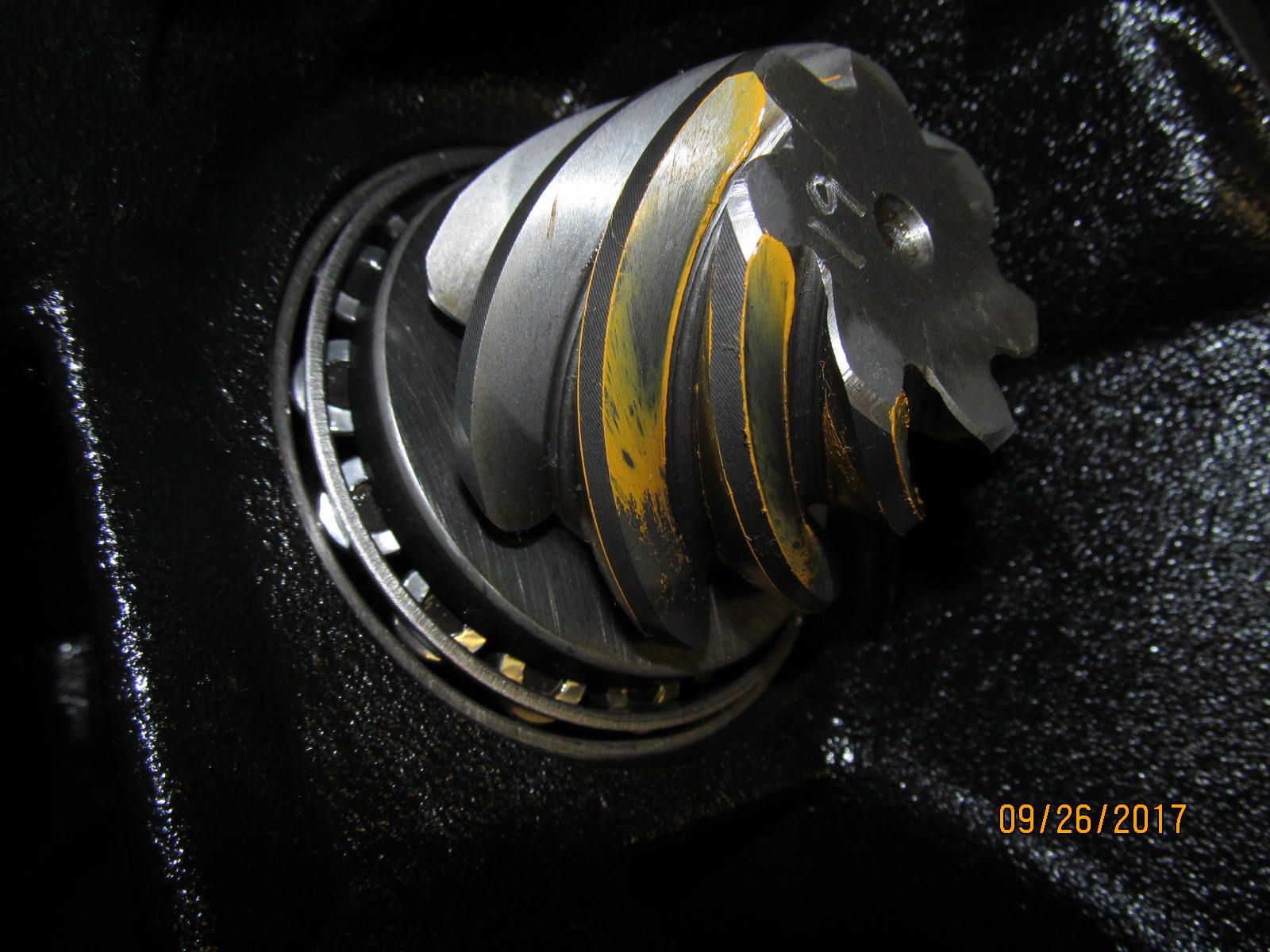 Comet tail ....could go out a little more.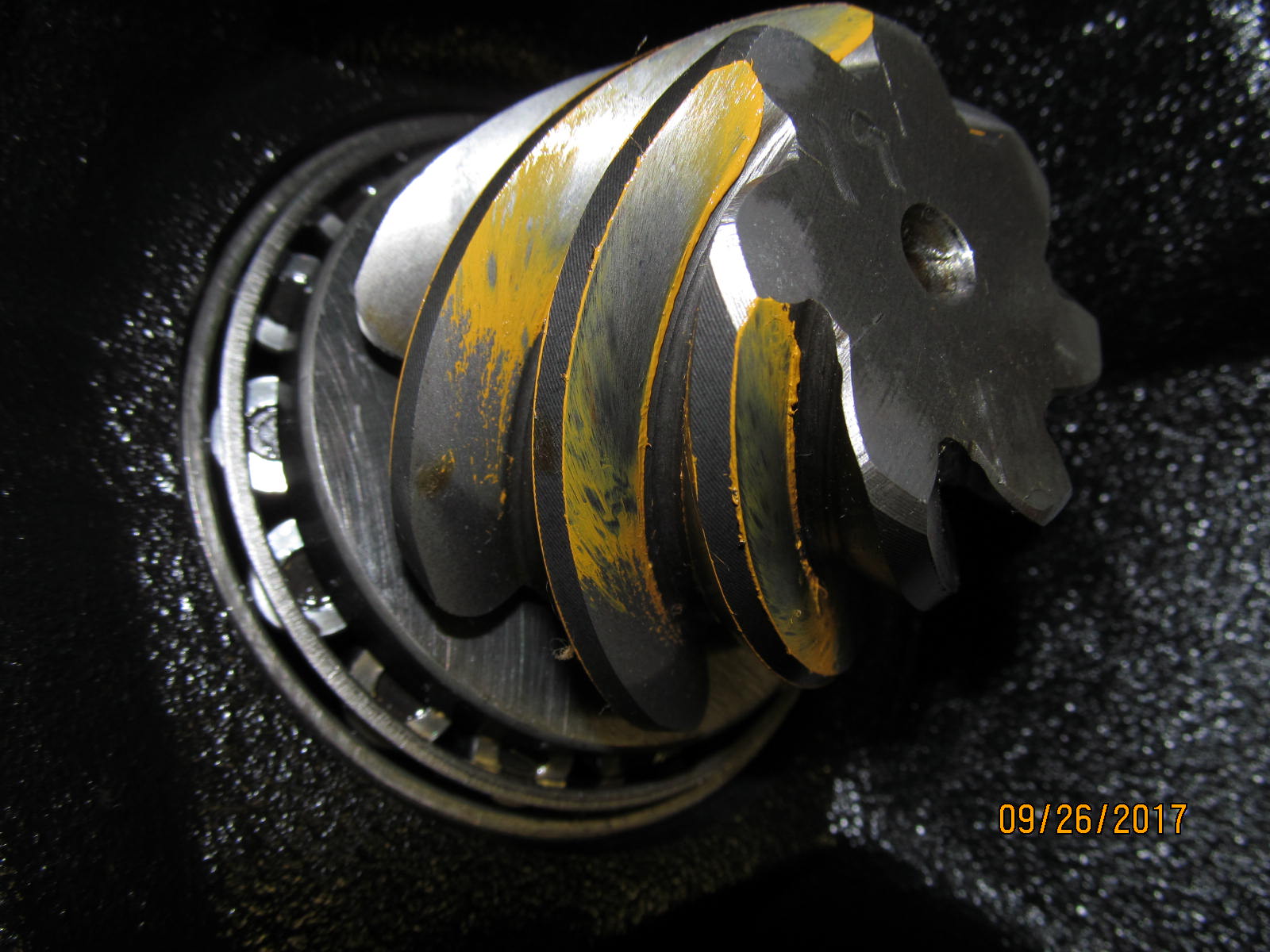 Ya...just a little more.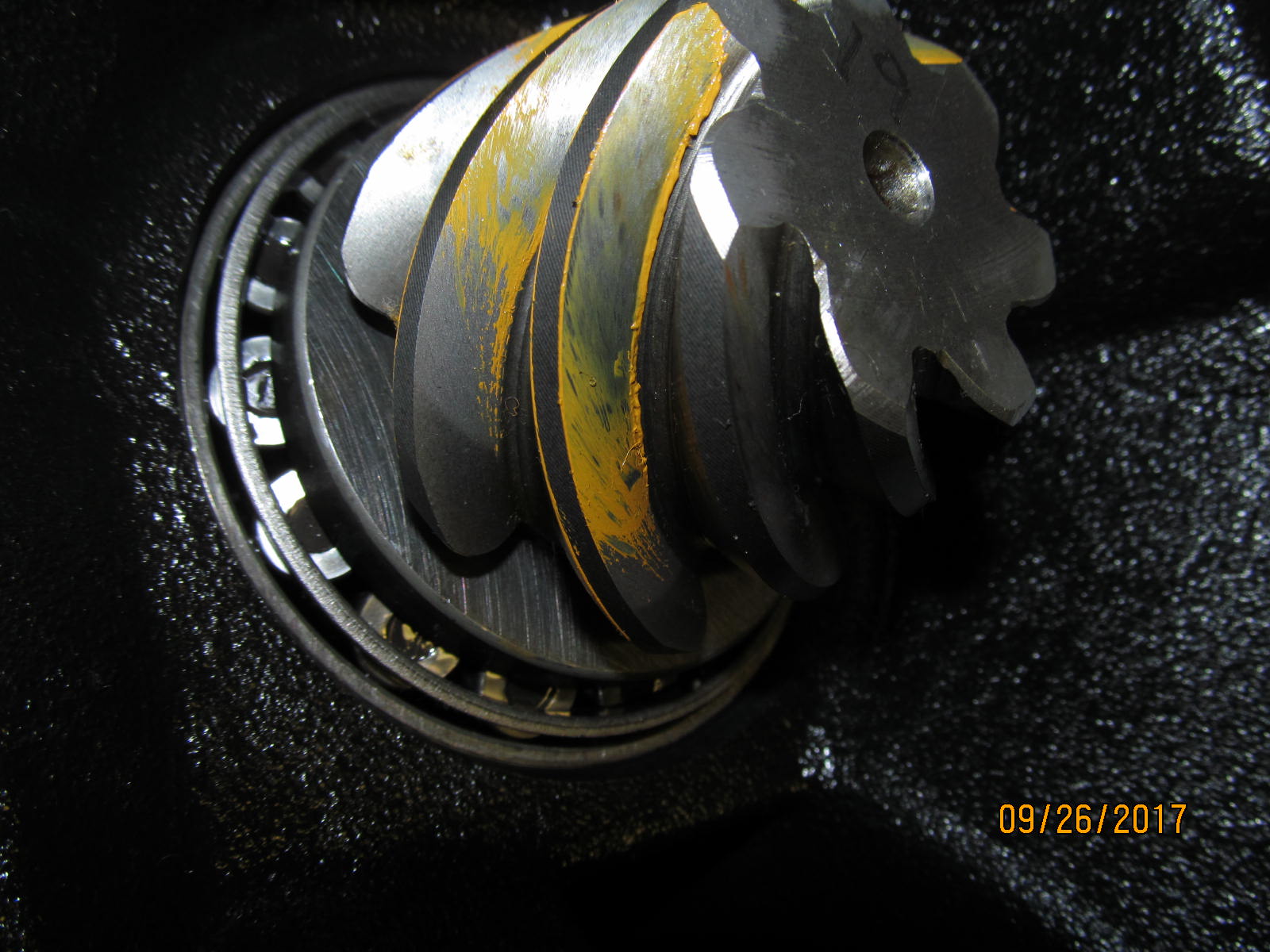 Ya, will fine tune the pinion shim but only about .001" deeper.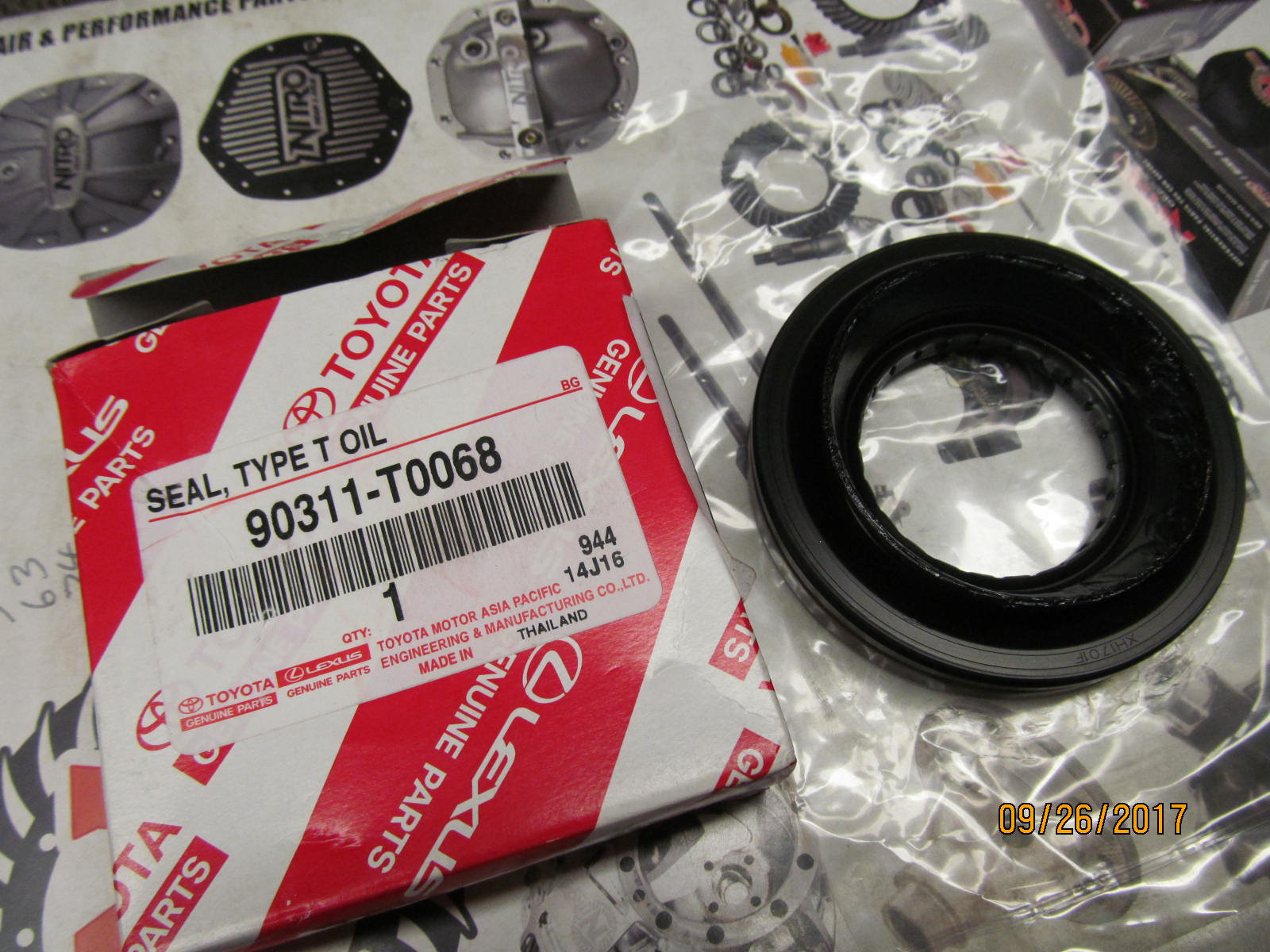 Decided to go to the dealership and get the recommended pinion seal for this 2017 model. These are hard to find seals fyi.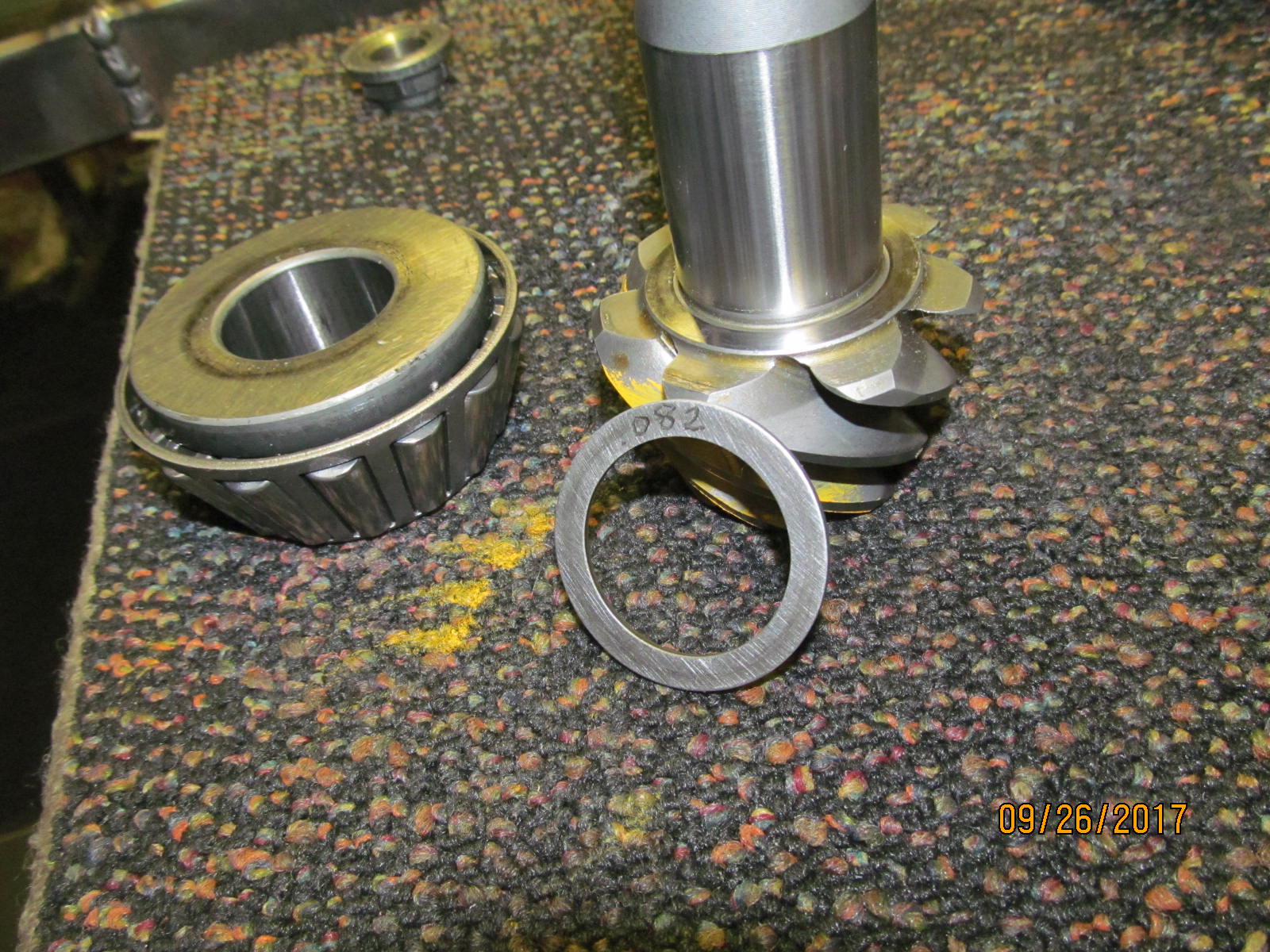 Fine tuning....001" deeper...that's not much but it will make a difference.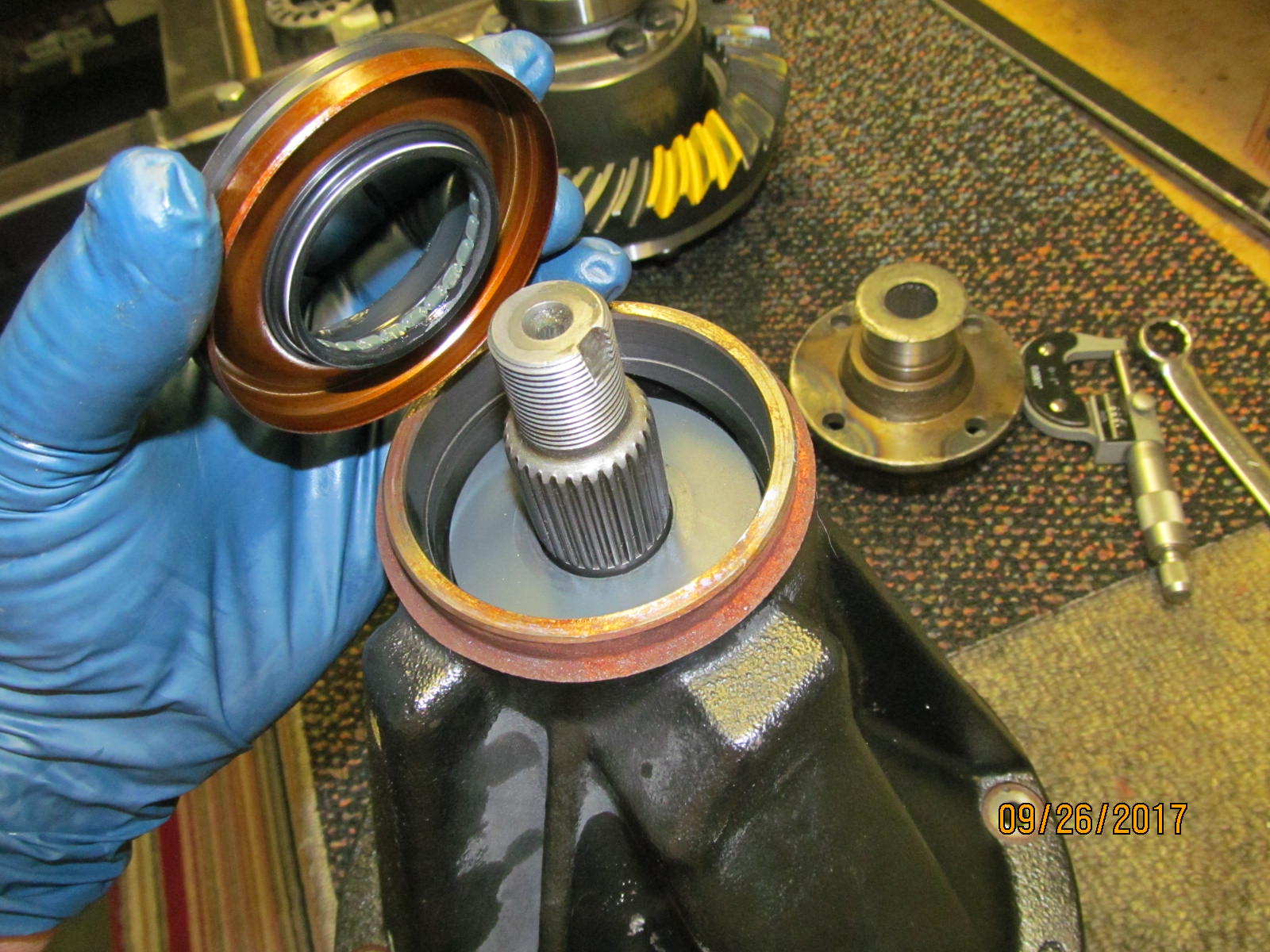 Last chance for gear oil on the bearing....then the slinger and then the oem seal shown here.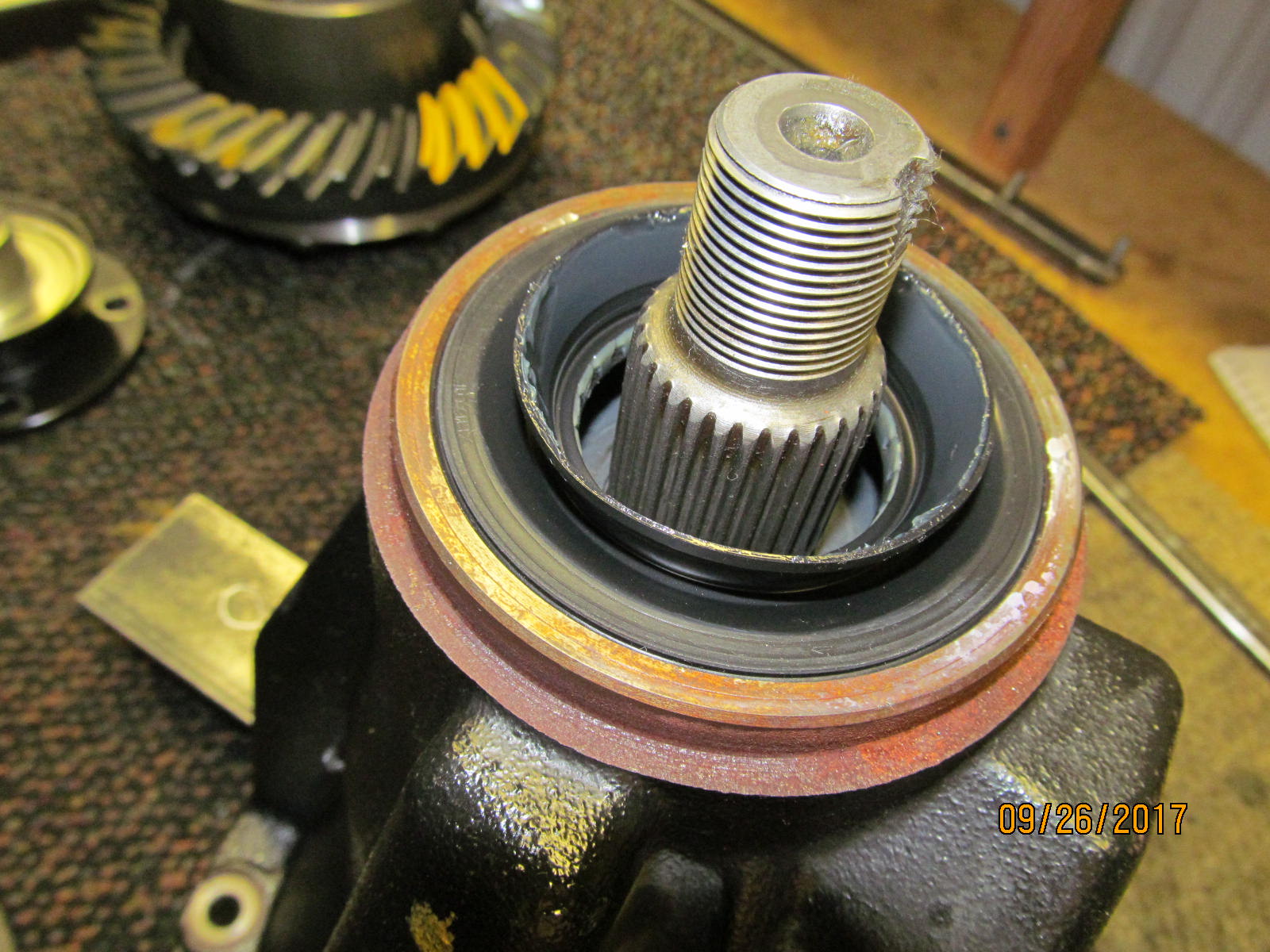 ,,,,,,,,,,,,,,,,,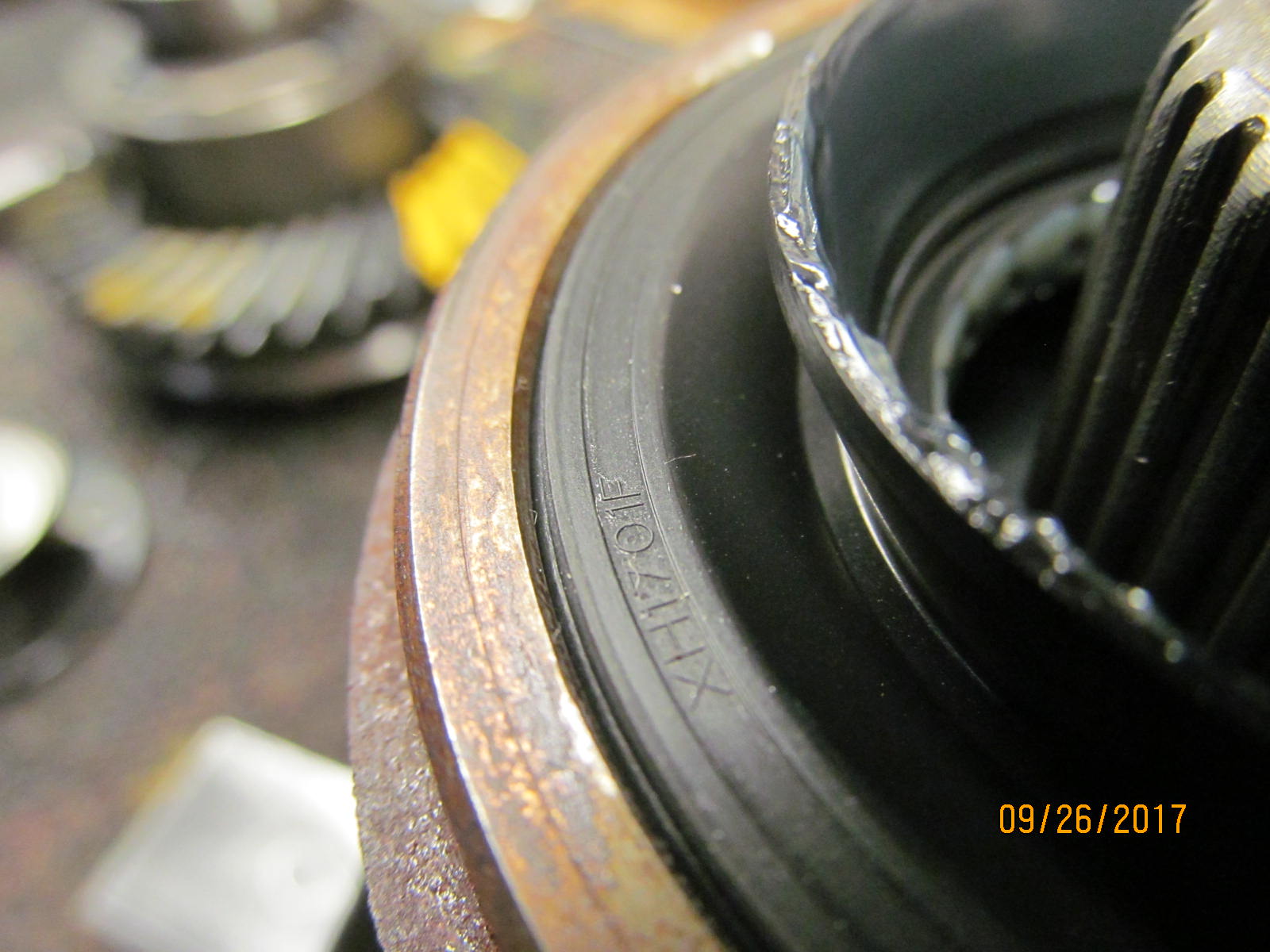 ,,,,,,,,,,,,,,,,,,,,,,,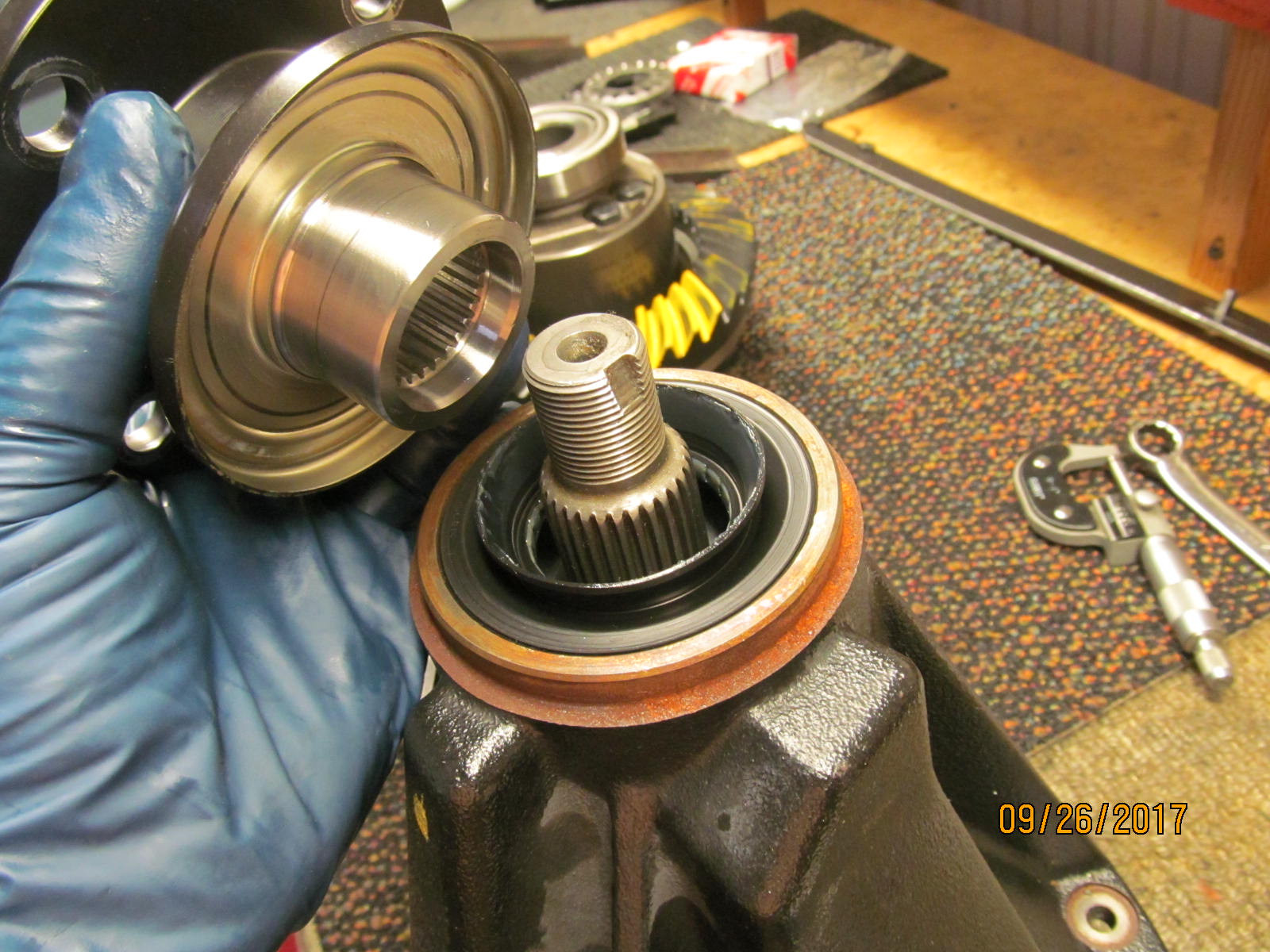 flange next.
The sleeve was crushed properly...and the torque meter shown above measured a nice, smooth 5 in/lb(for used bearings). DING and this end is done.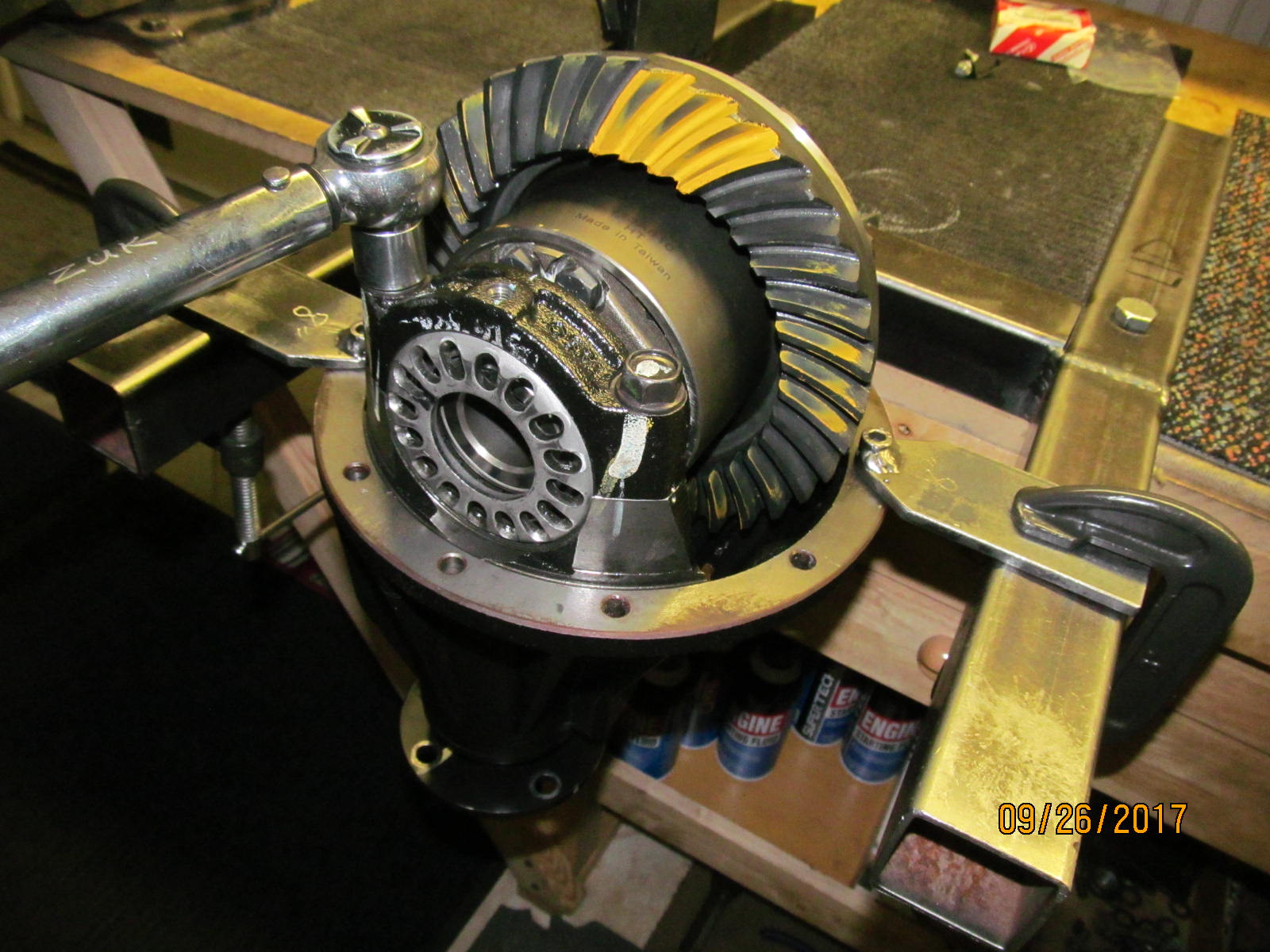 The Truetrac is mounted and the 4 bearing cap bolts are torqued to 70 ft/lb. The wheel adjusters are turned for proper preloading and backlash.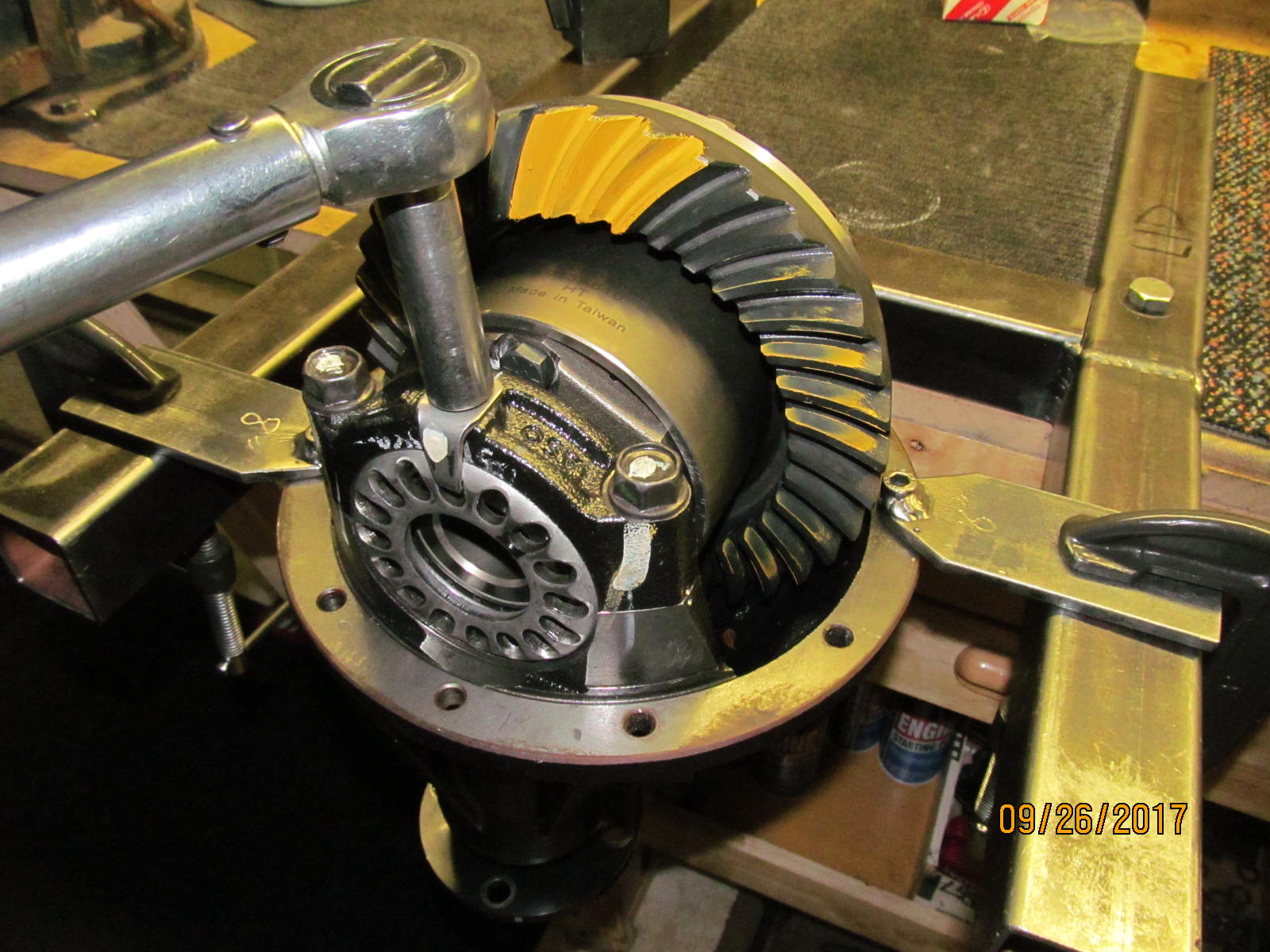 10 ft/lb on the lock tabs.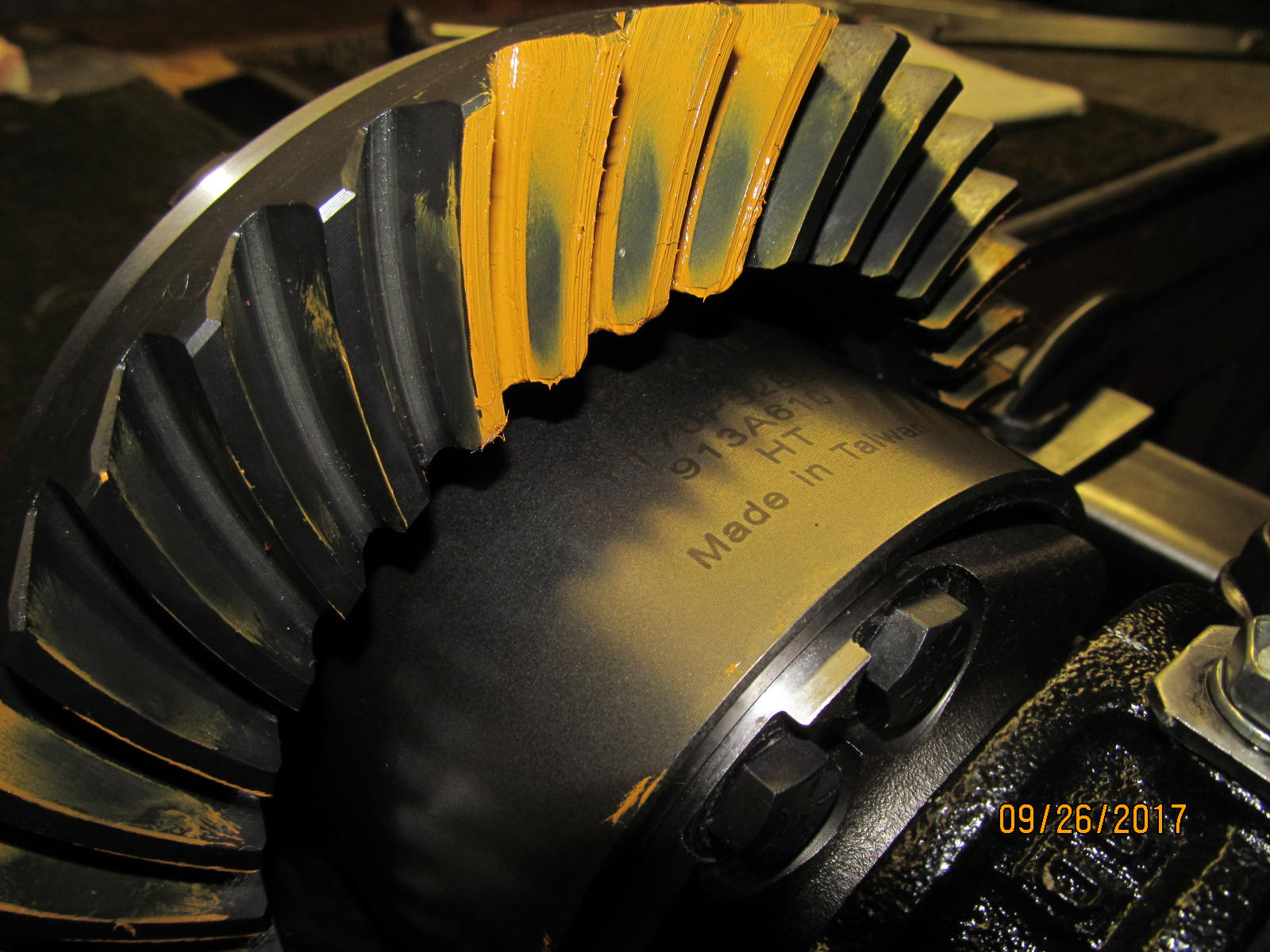 Drive side...that .001" makes a visual difference. Nice.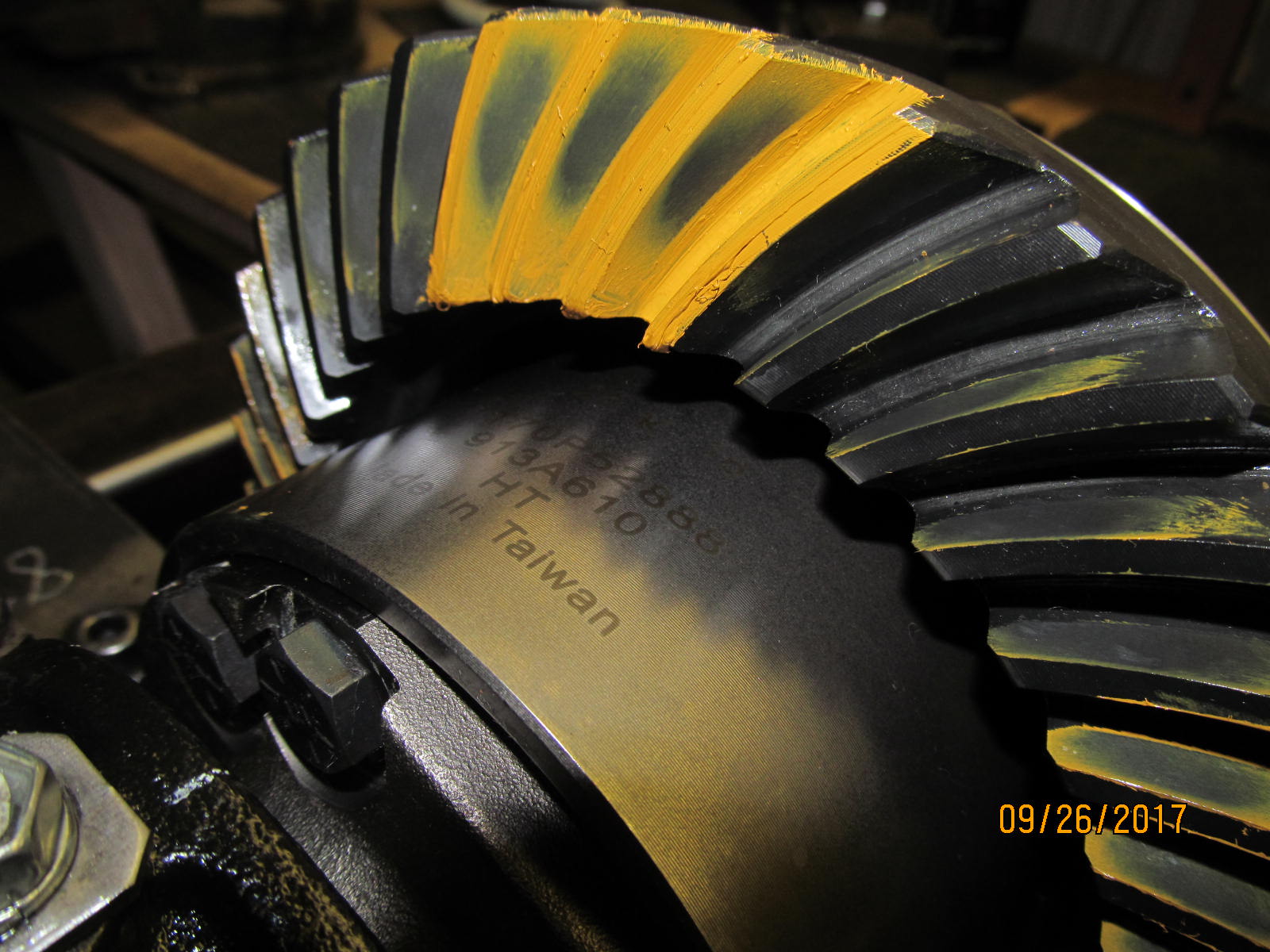 Coast.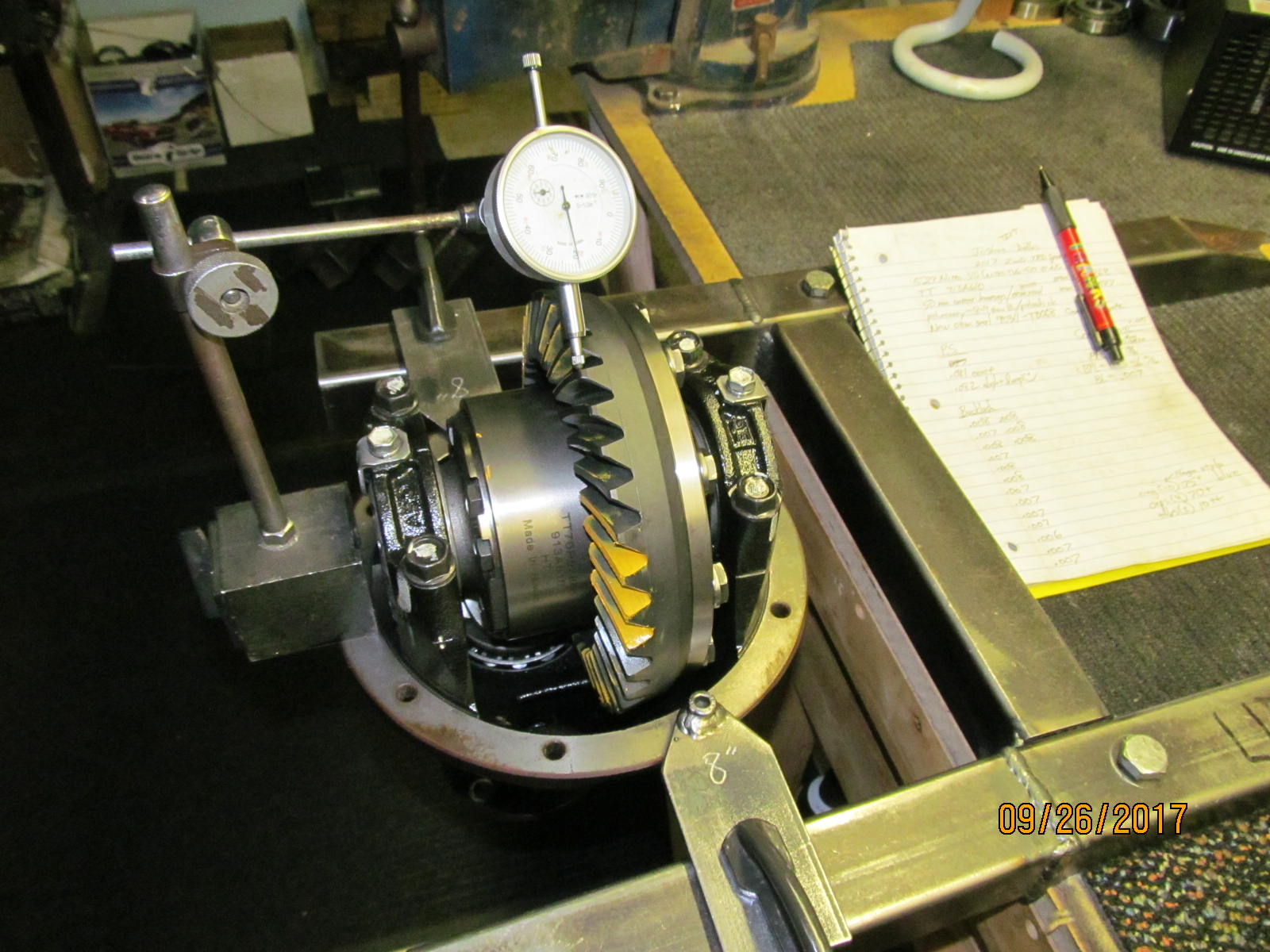 Backlash is recordedon every other tooth.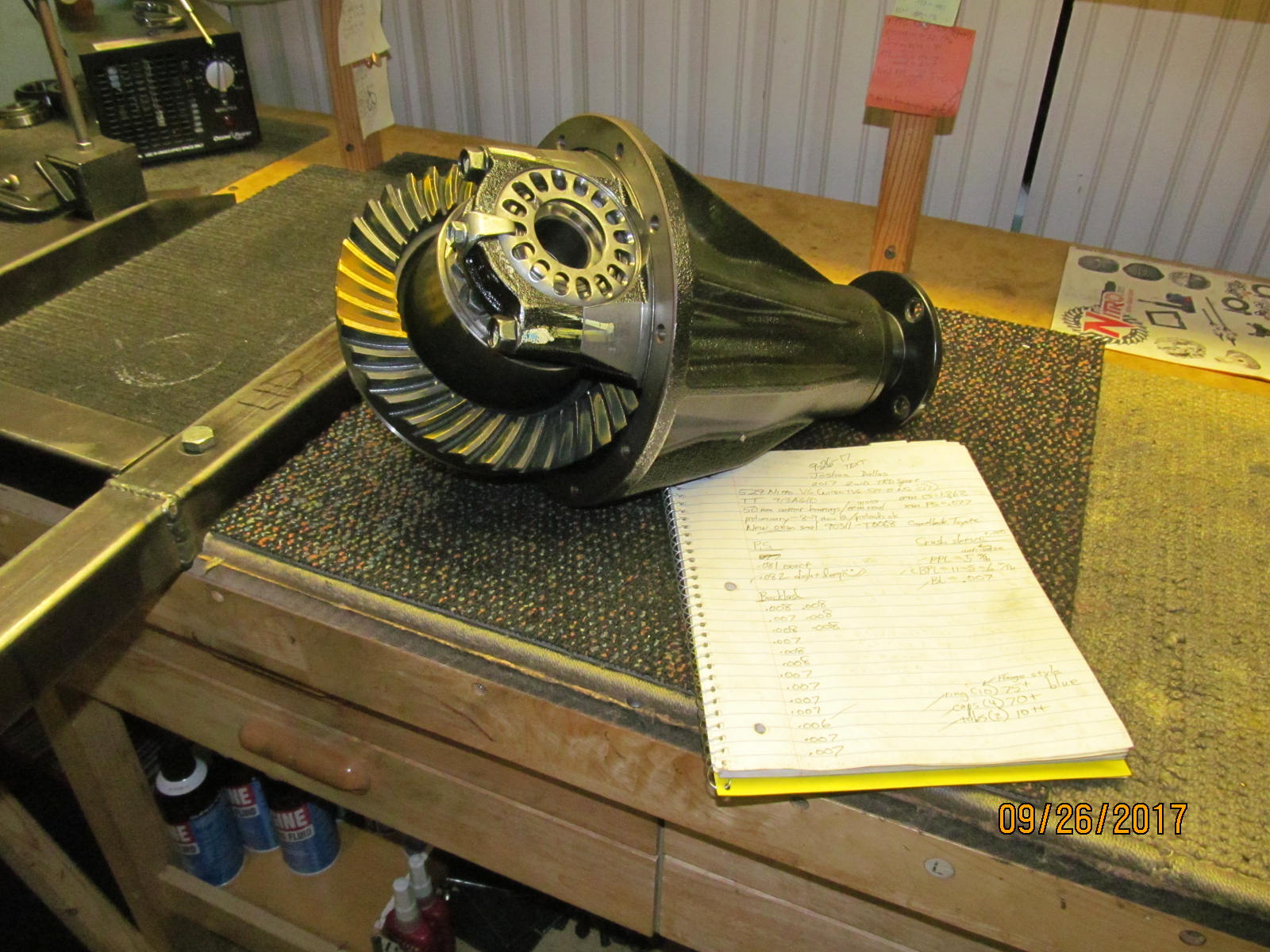 Done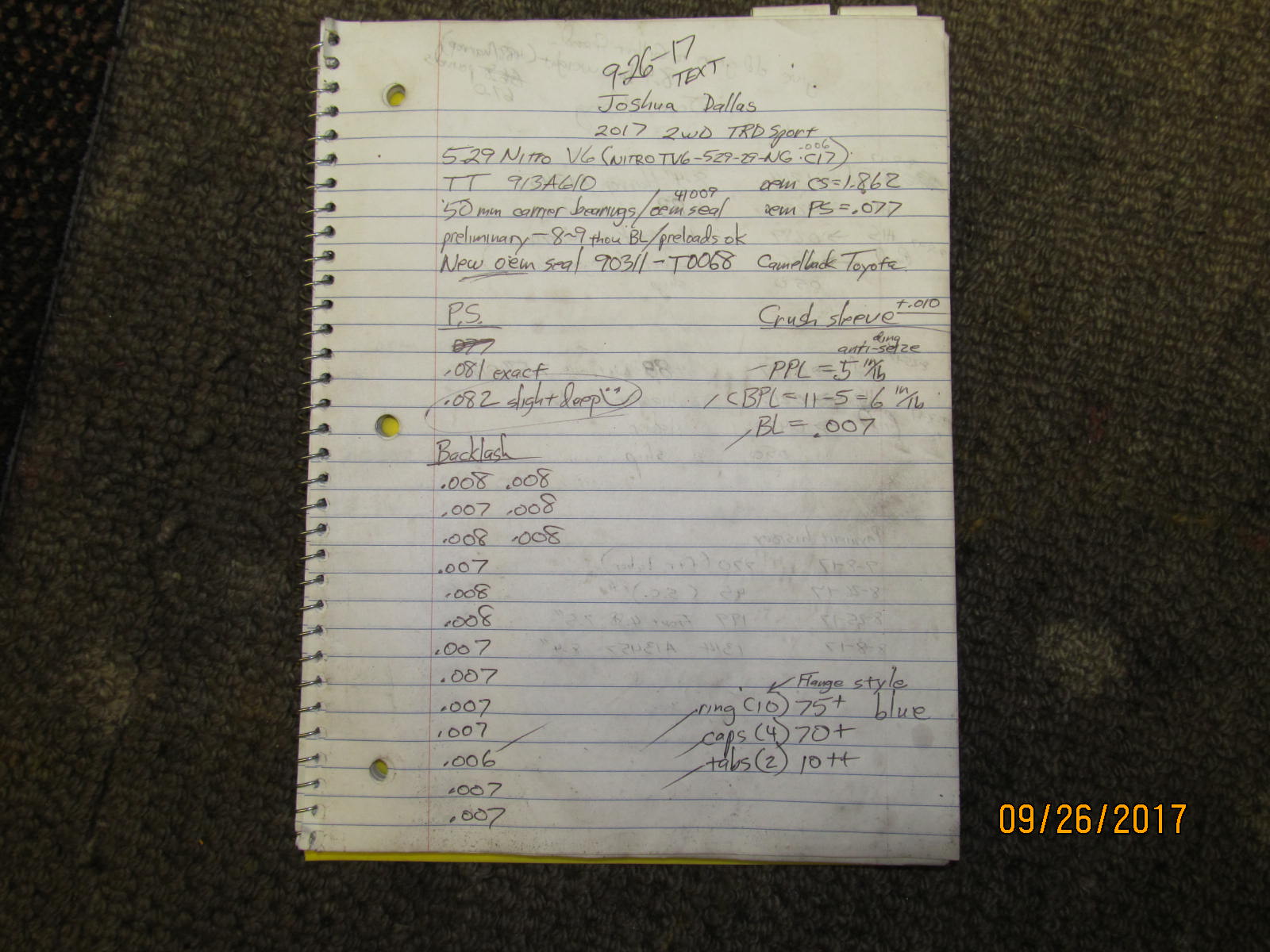 notes :)