REM....A Super Polishing Process.....How important is it?
(30 BIG pics loading)
November 6 2022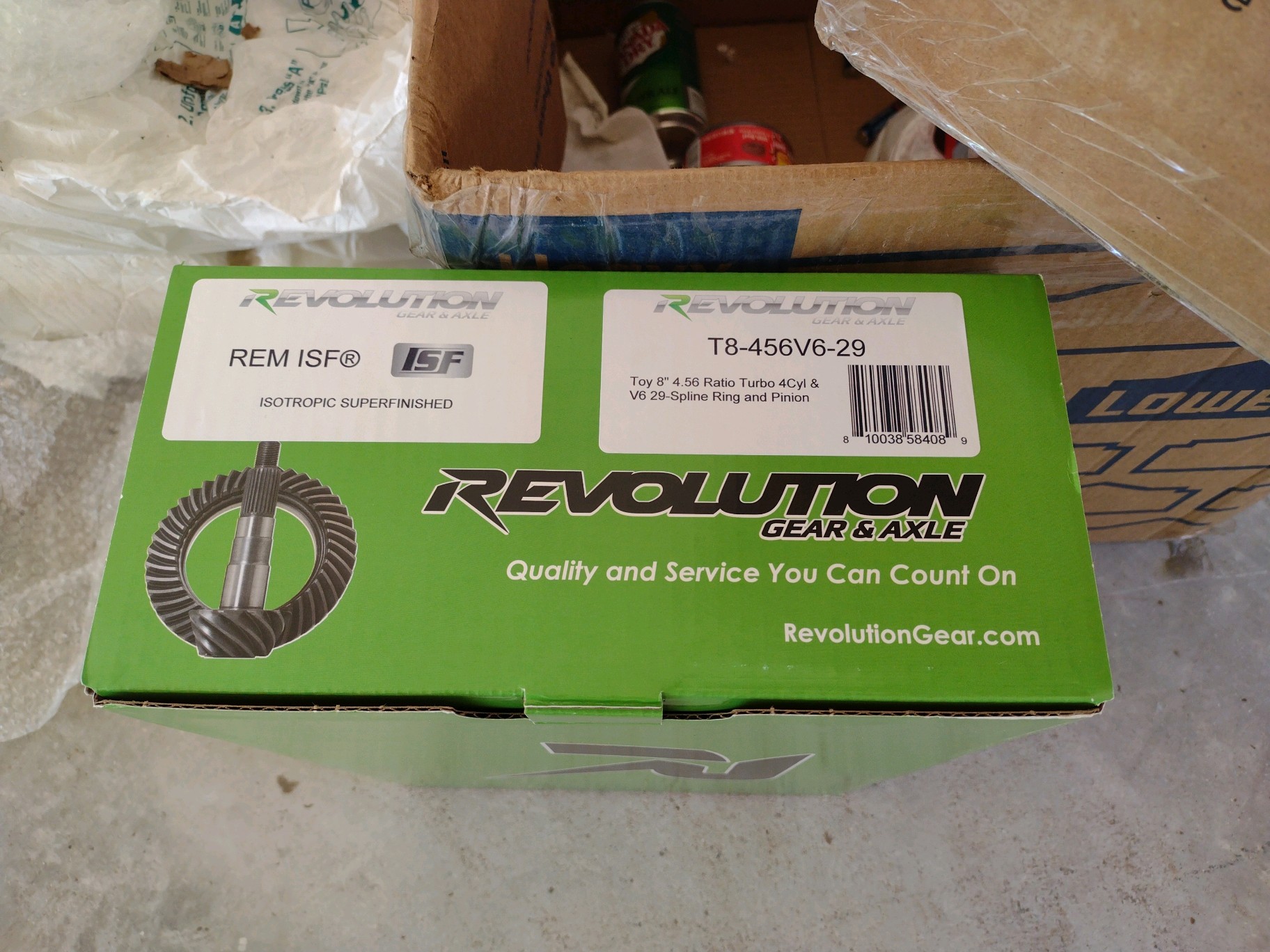 It's extremely important to "REM" the gears.....

Super finished gears run with much less friction....
they run butter smooth and, as such, generate very little heat.
Aftermarket gears get destroyed all the time because the manufacturing tooling marks are still there......
These are referred to as "rough gears"....gears that are only 90% done and they expect the driver to do the last 10%.......
and hoping that all the grinding and tearing of the tooth's contact surface does not destroy it totally.

Revolutiongear.com is one of the few online stores that offers this optional REM super polishing process before they ship the gears out.
REM means no 500 mile break-in period.....just get in and DRIVE.
If the 3rd member and the inside of the axle housing were both clean to start with then the 500 mile oil check will look like brand new oil.....
no silverish looking metal soup and no color change.

The Revolution brand gears come from South Korea (just like the Nitro brand gears) and are stamped with a "Circle K" on the ring gear.
Just for the record, South Korea puts out some very nice high quality gears.

Revolution Gear has this about REM on their website In-House REM Surface Finishing capabilities
Last time I checked, the REM process was a very reasonable 100 per ring/pinion.

John Currie has this to say about REM REM Polishing of a Ring & Pinion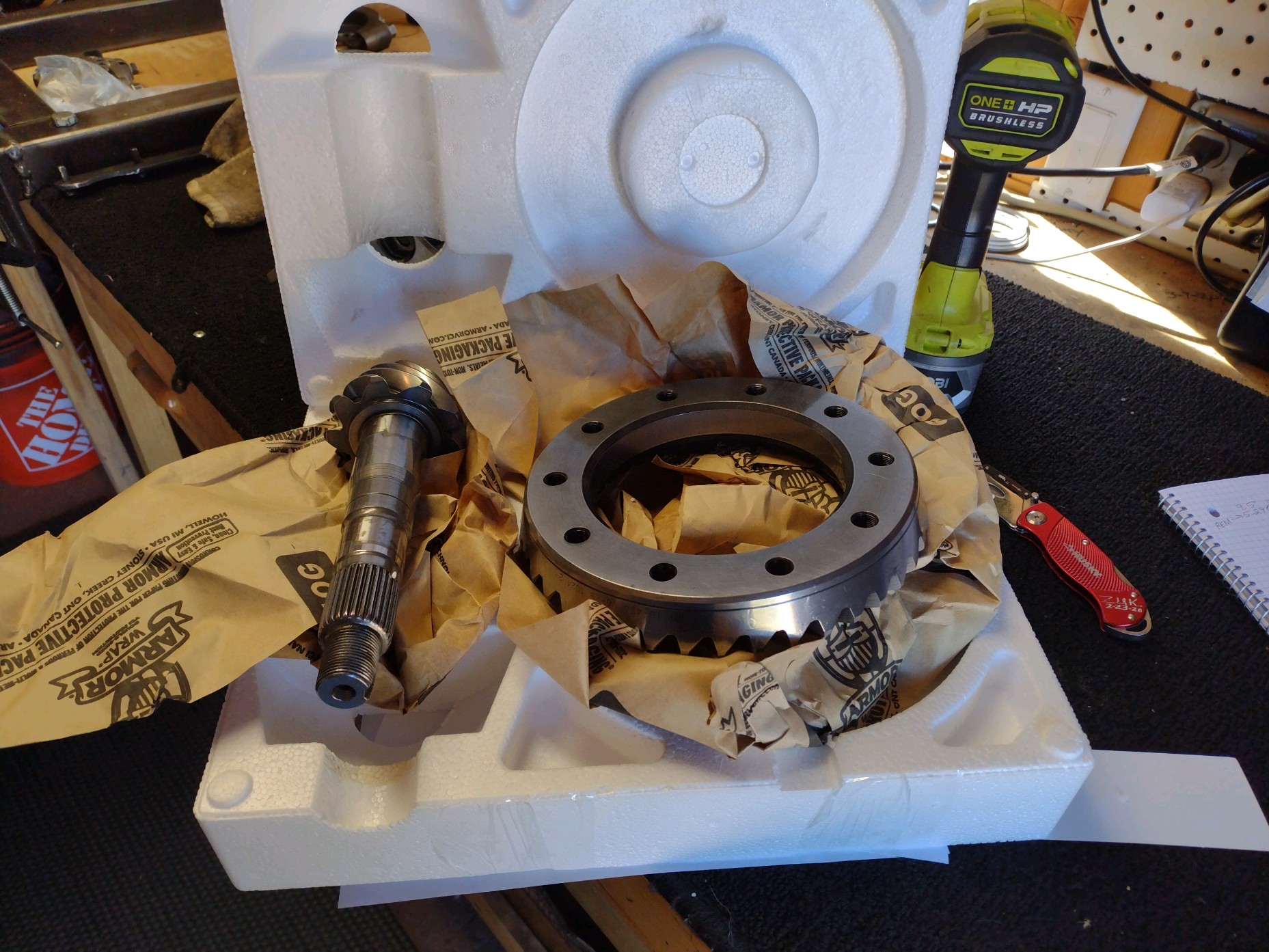 These 8" 4.56 Revolution gears came to me already REM polished.

This youtube vid explains it pretty well Improving Gear Integrity

The website for the REM company remchem.com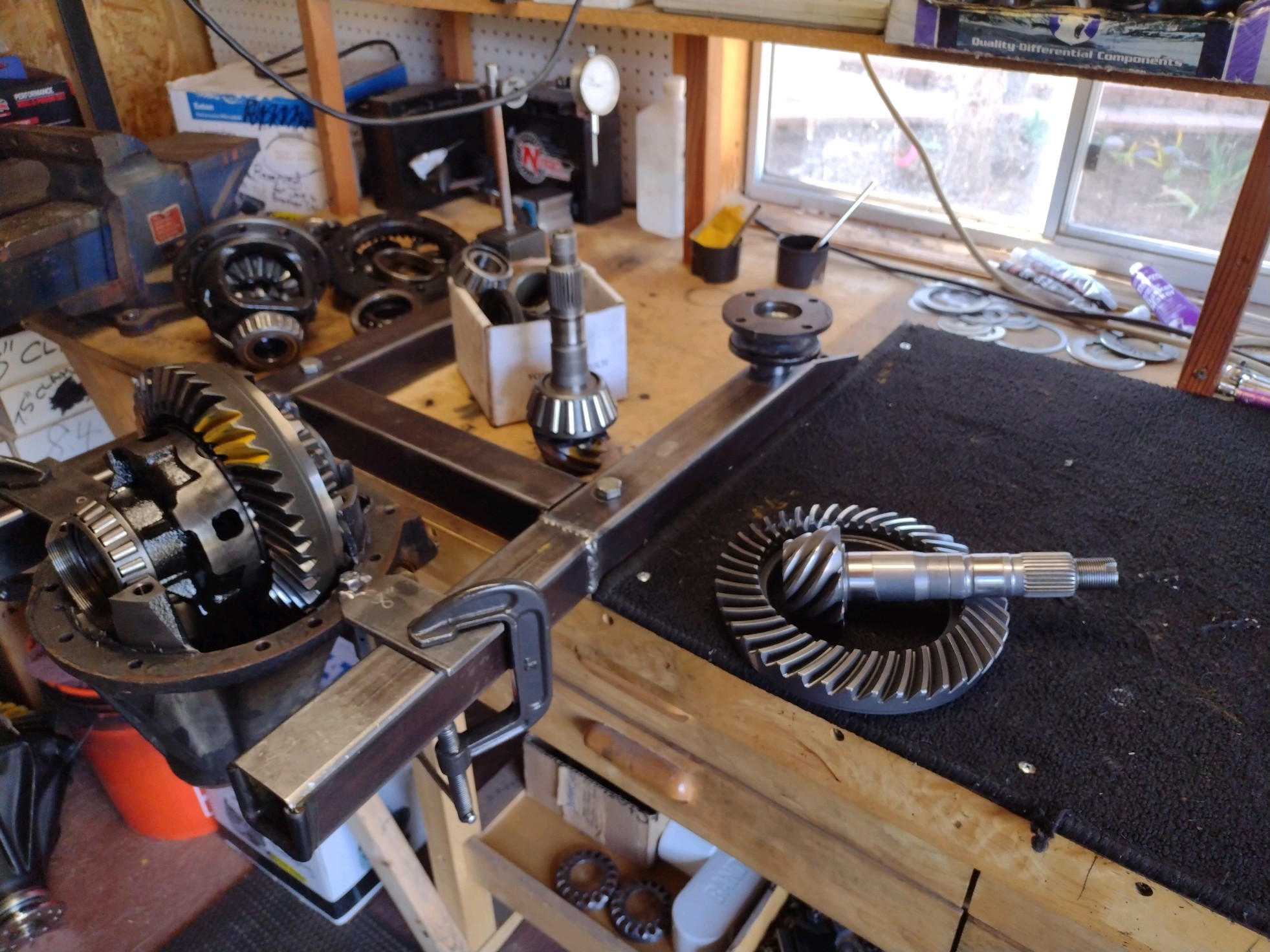 The diff on the left was reported to be making some noises after a fresh 4.56 ring/pinion with new aftermarket bearings.
The new Revolution REM'd ring/pinion is ready for install.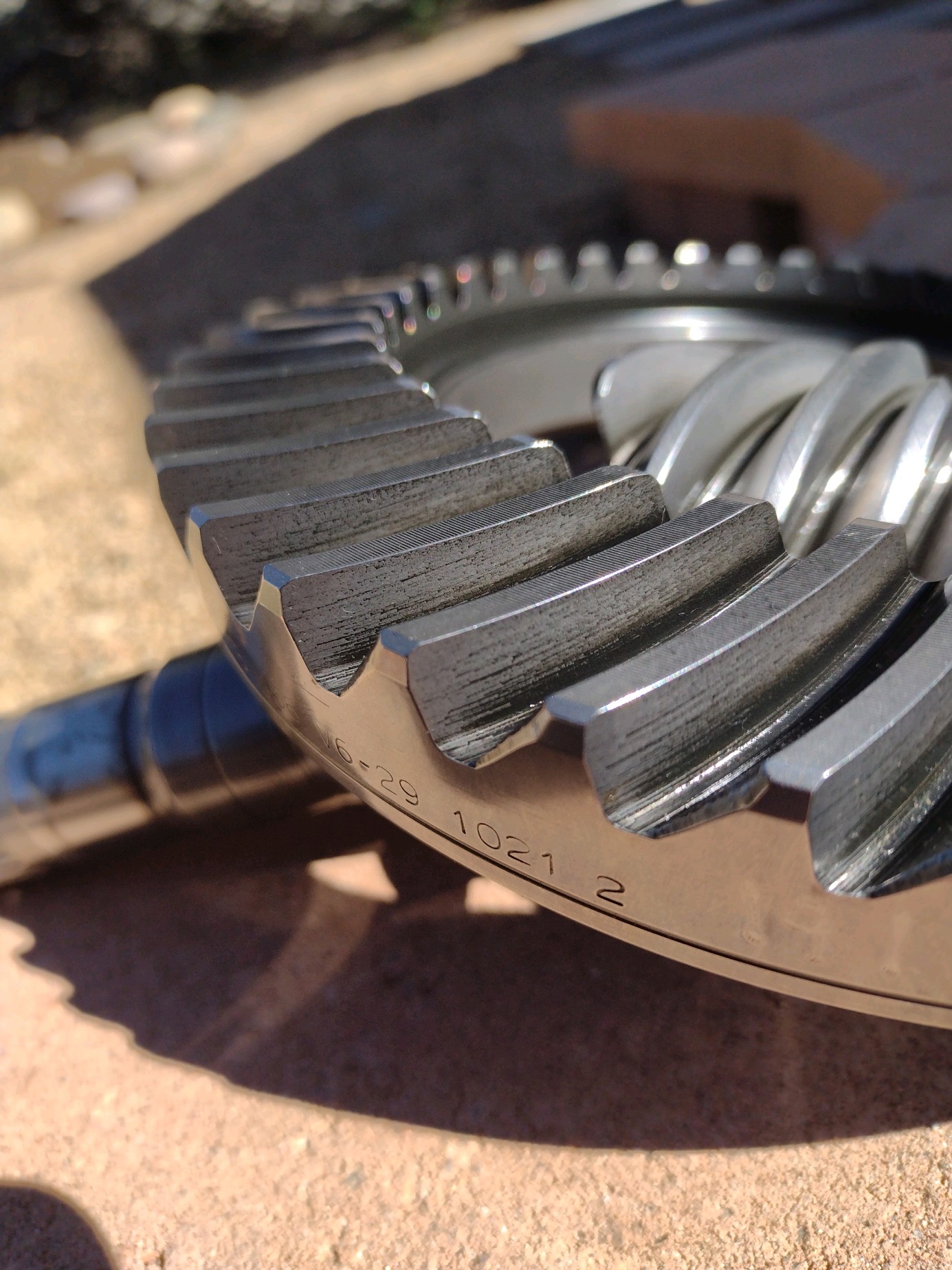 Drive side REM'd teeth......95% of the tooling marks have been eliminated.....only traces of the deepest vallys are left.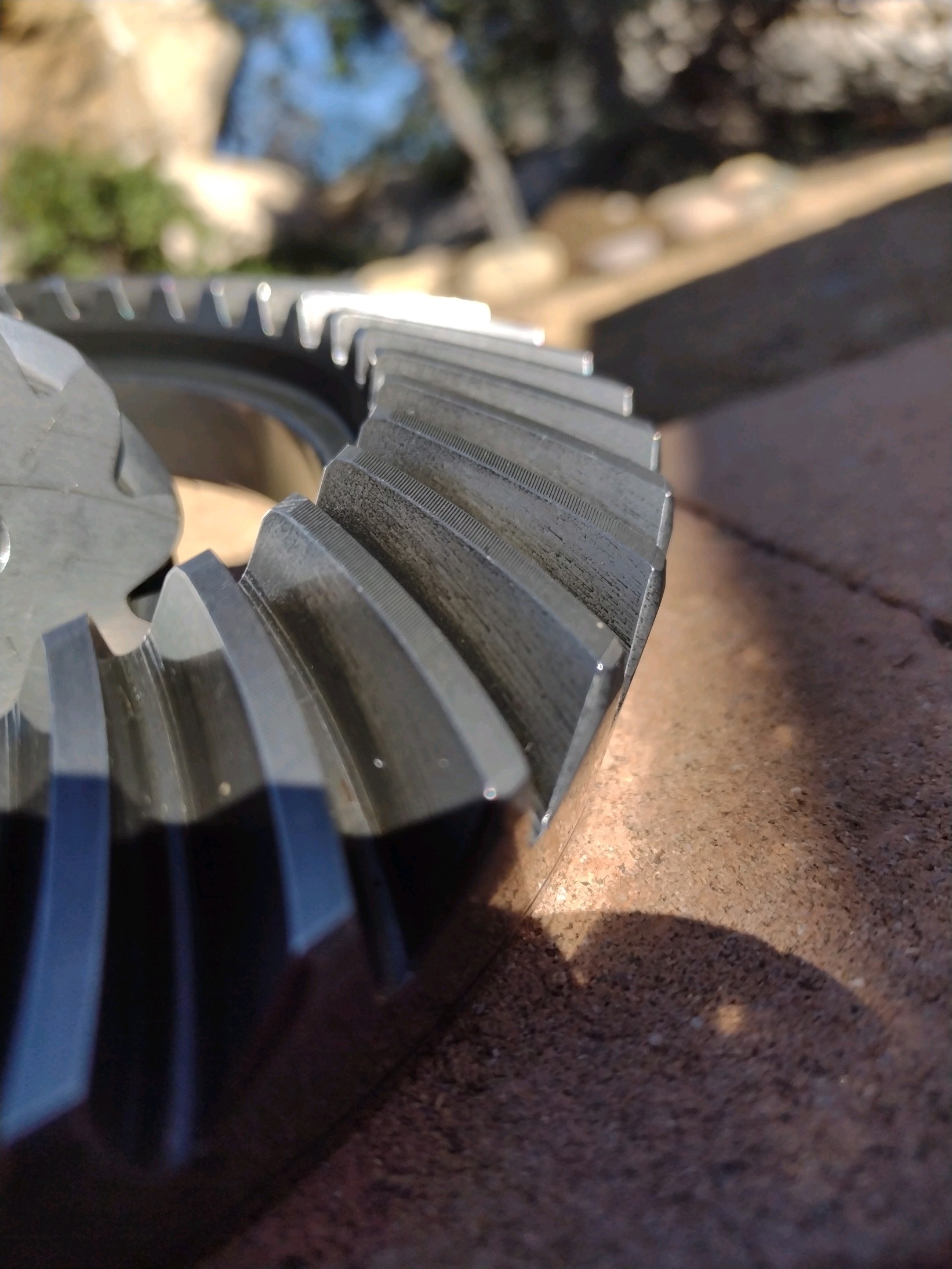 Coast side....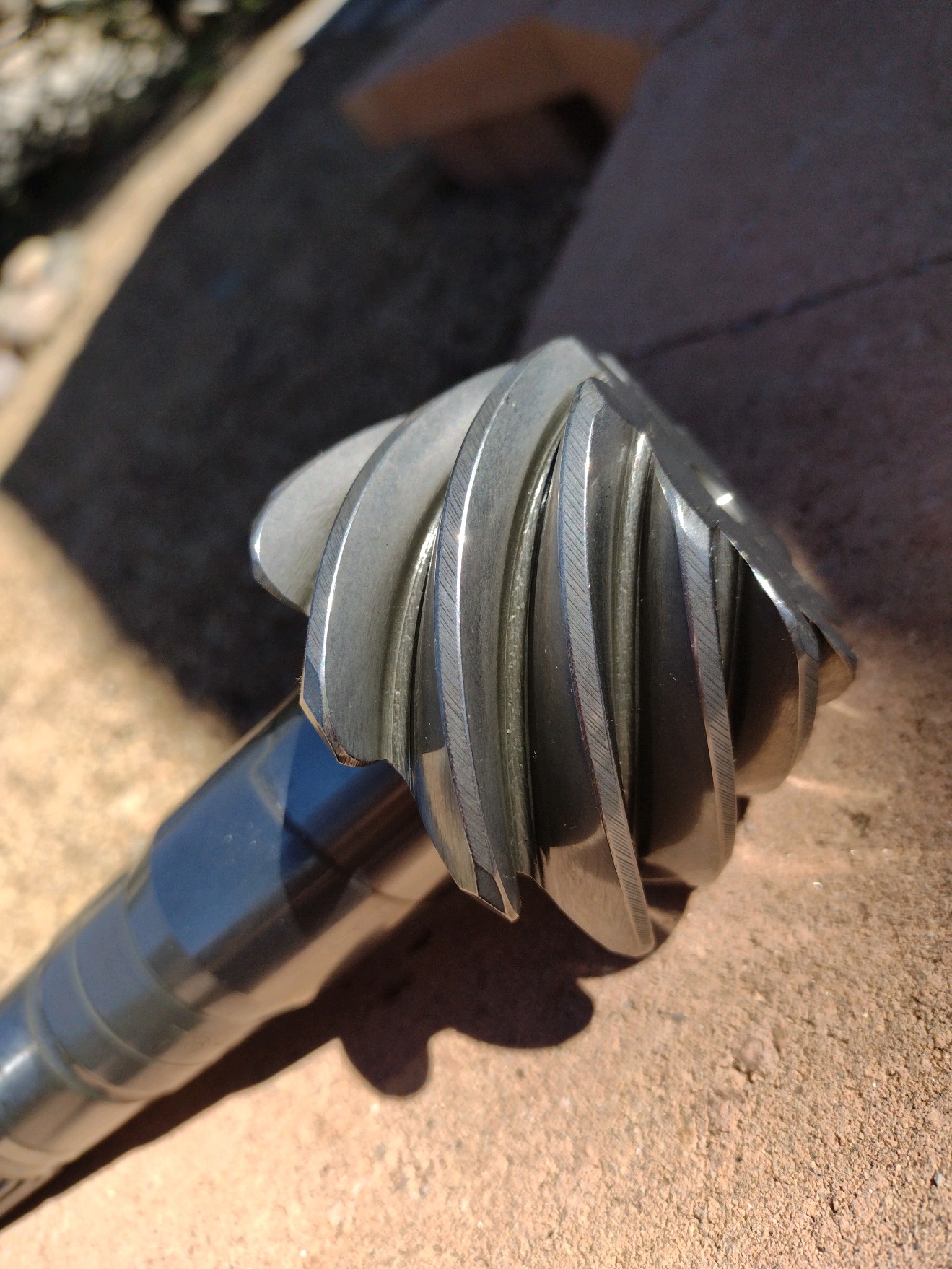 pinion REM'd teeth....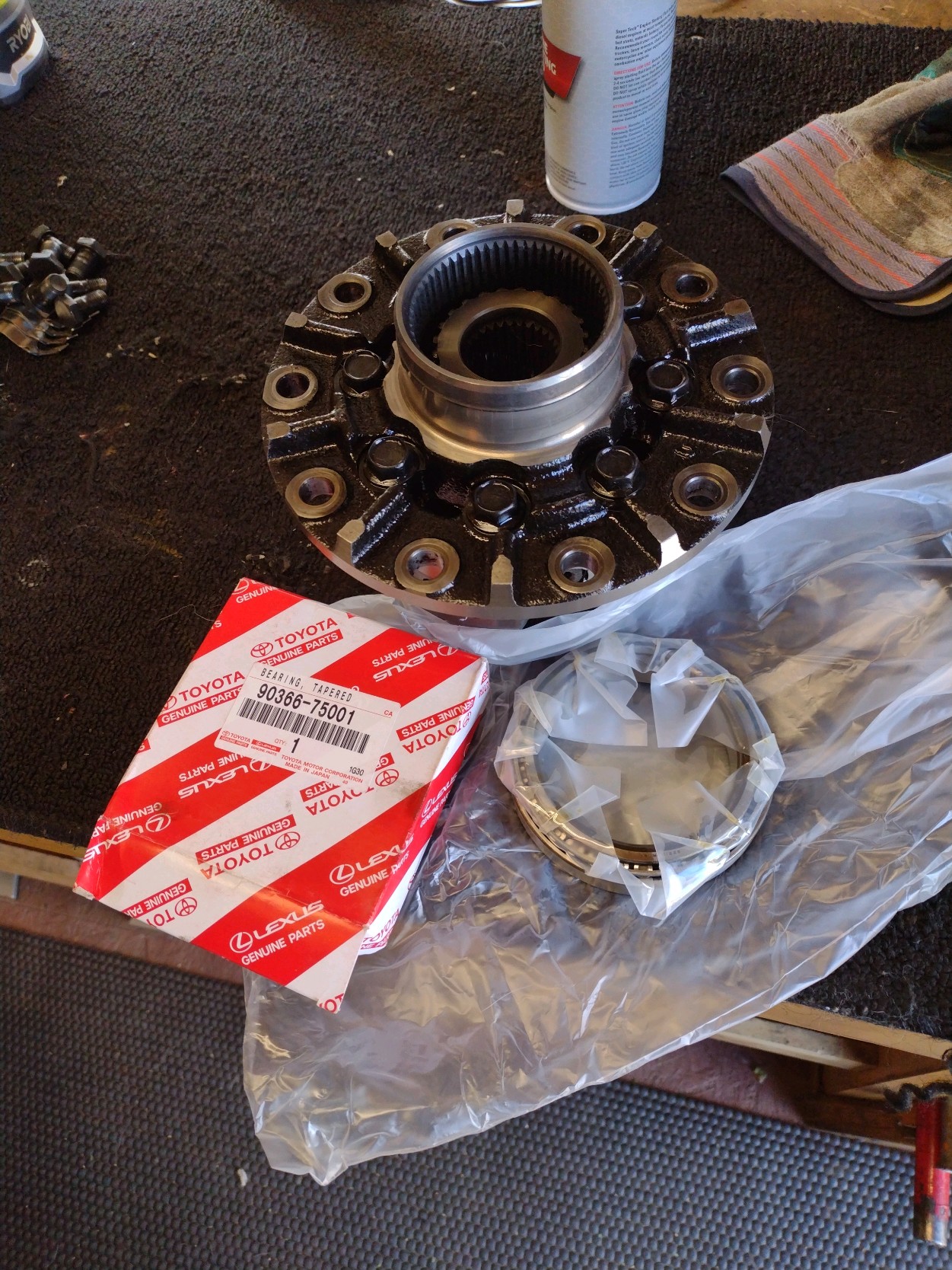 Teardown of the center carrier and new genuine Toyota bearings are the best.
This center carrier has ring gear locktabs on the bolts and new genuine carrier bearings.....and a Circle K ring gear :)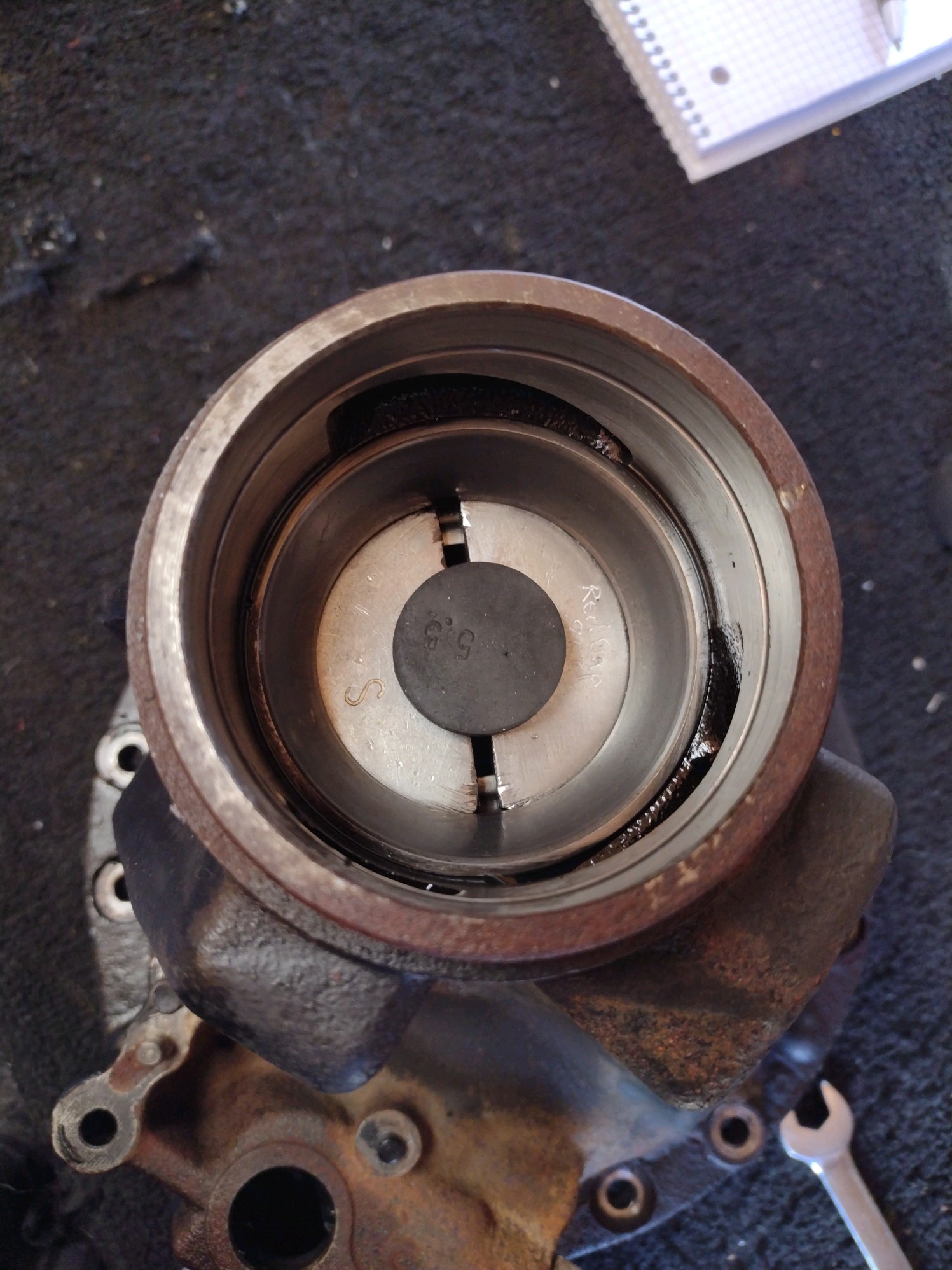 Perhaps it was contaminated gear oil that beat up this pinion race pretty bad.
The right size washer with a rubber cork can make a great tool for removing the outer race.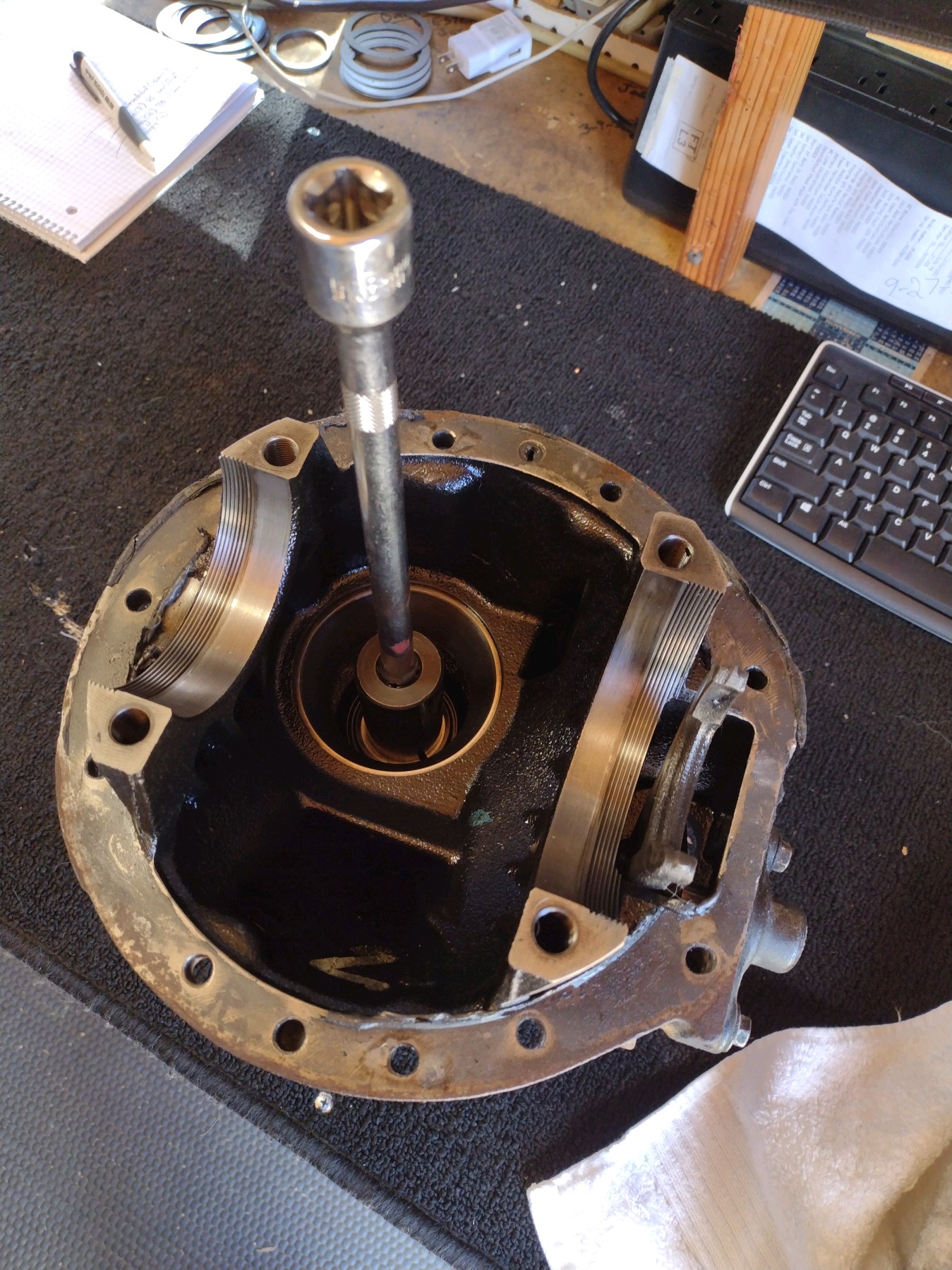 Tap tap from the inside.......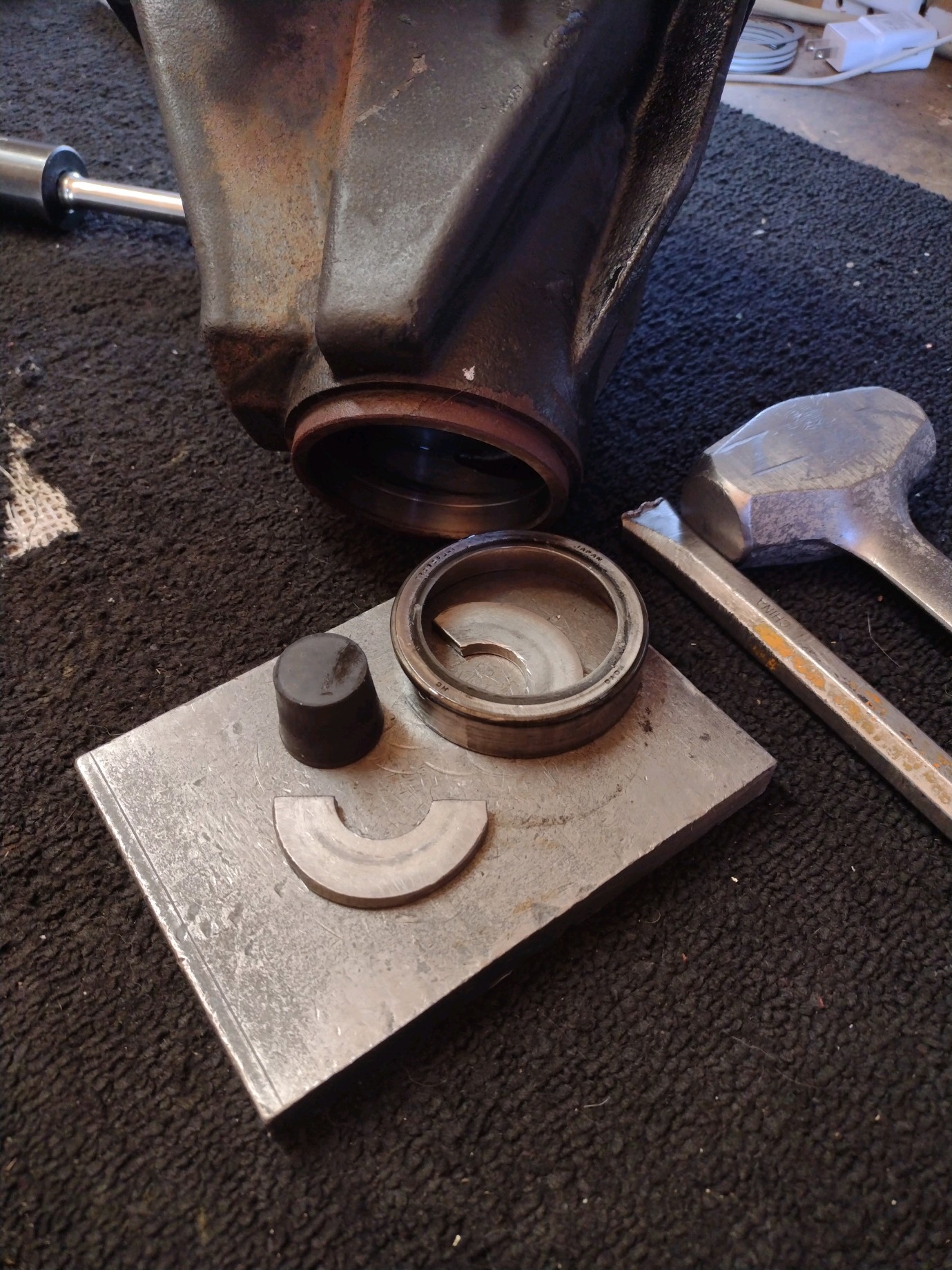 ....and out comes the old race with zero damage to the oil retainer.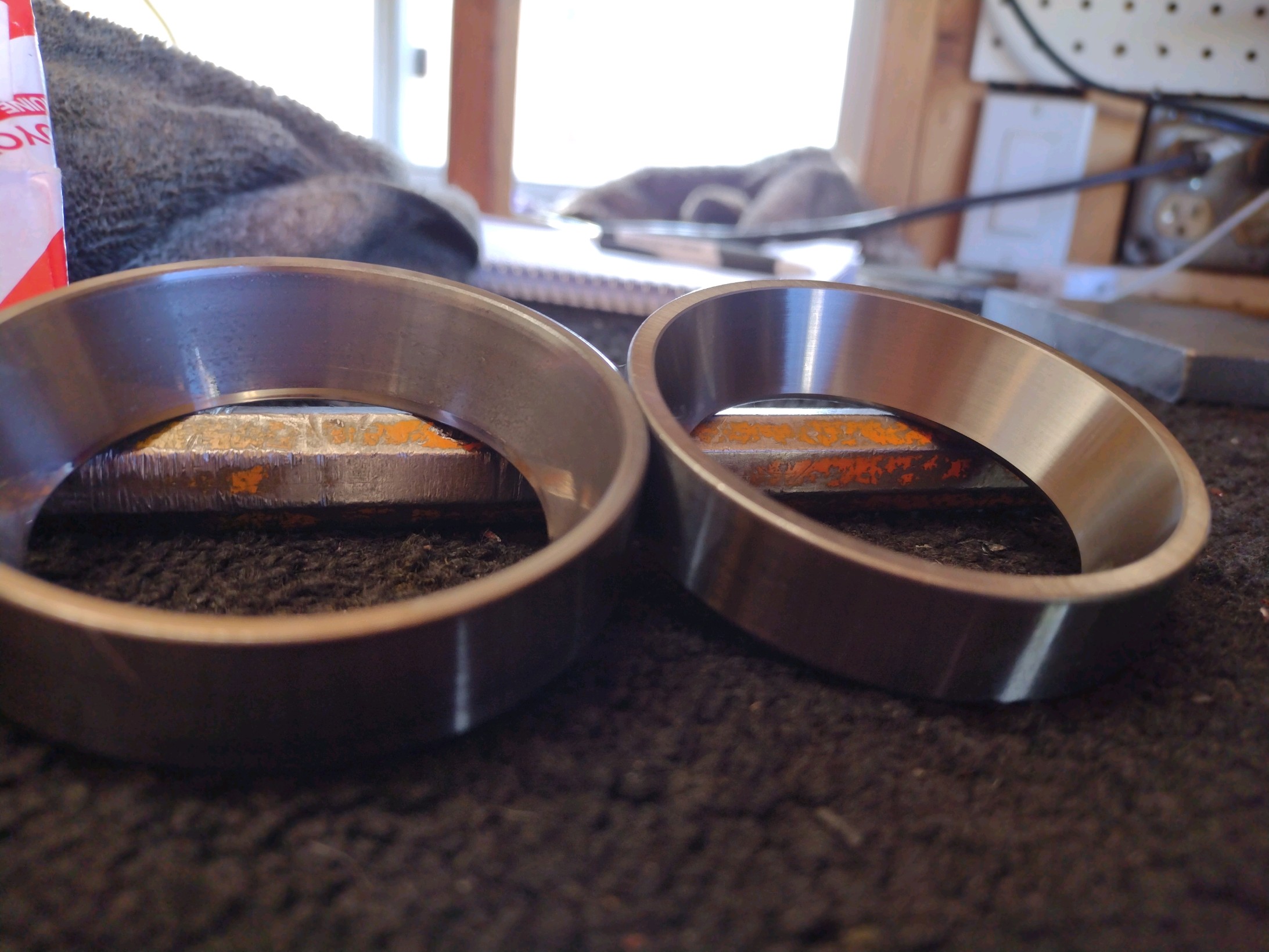 The old outer pinion race on the left.....new genuine replacement on the right.
New race fully seated.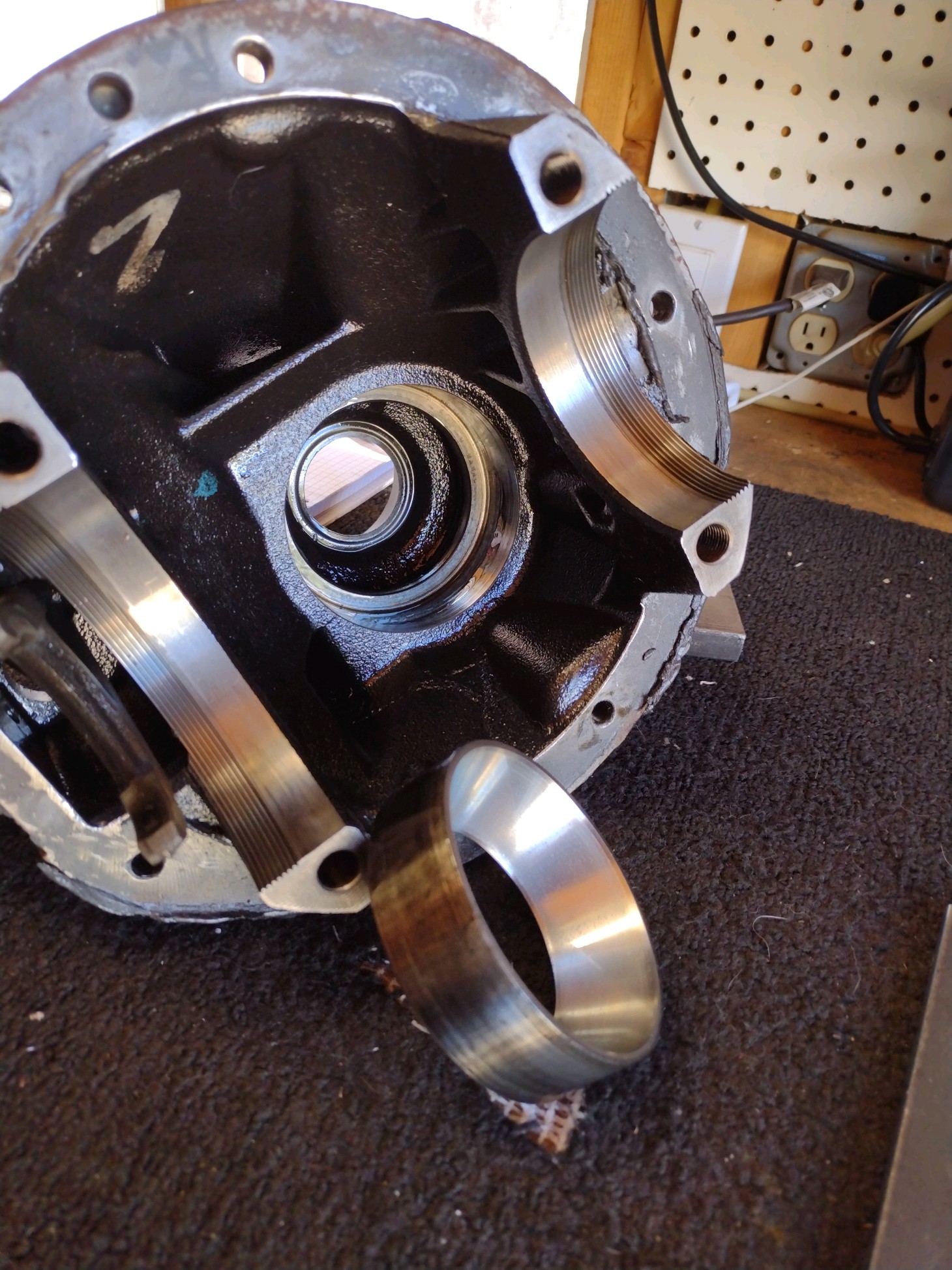 Even the large inner race had some pitting going on.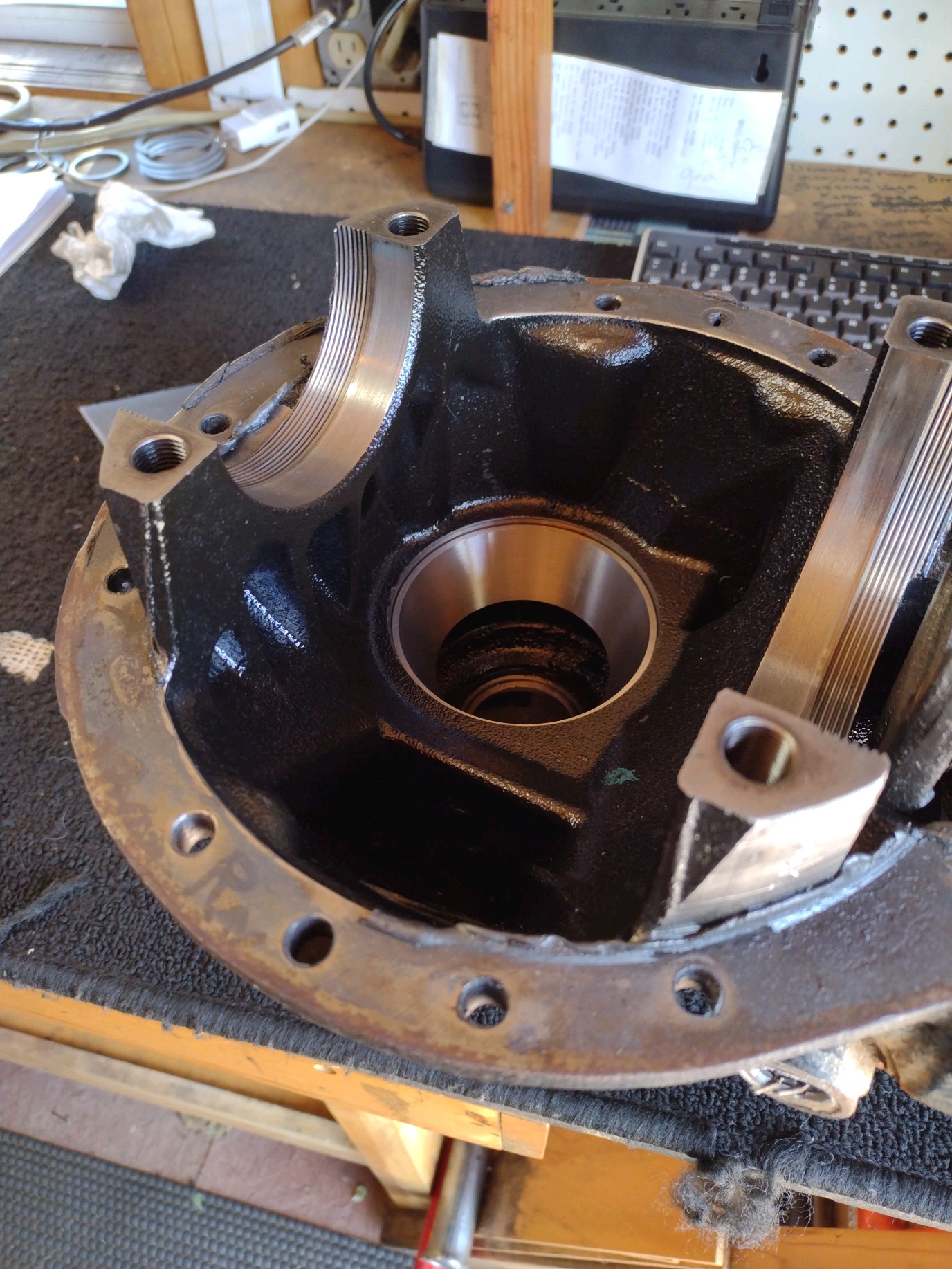 New genuine inner race tapped in fully 100%.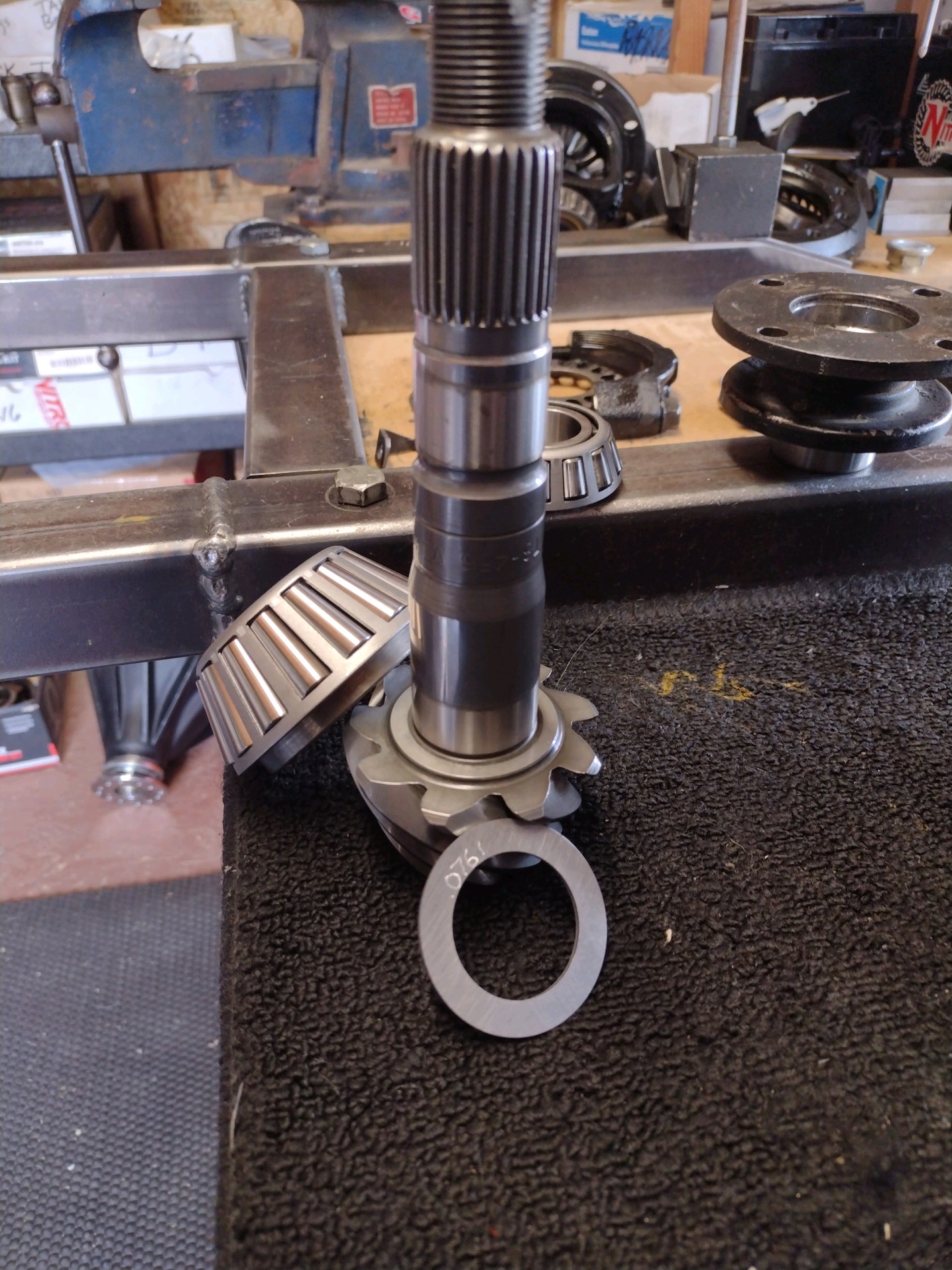 076 was a good bet based on previous installs.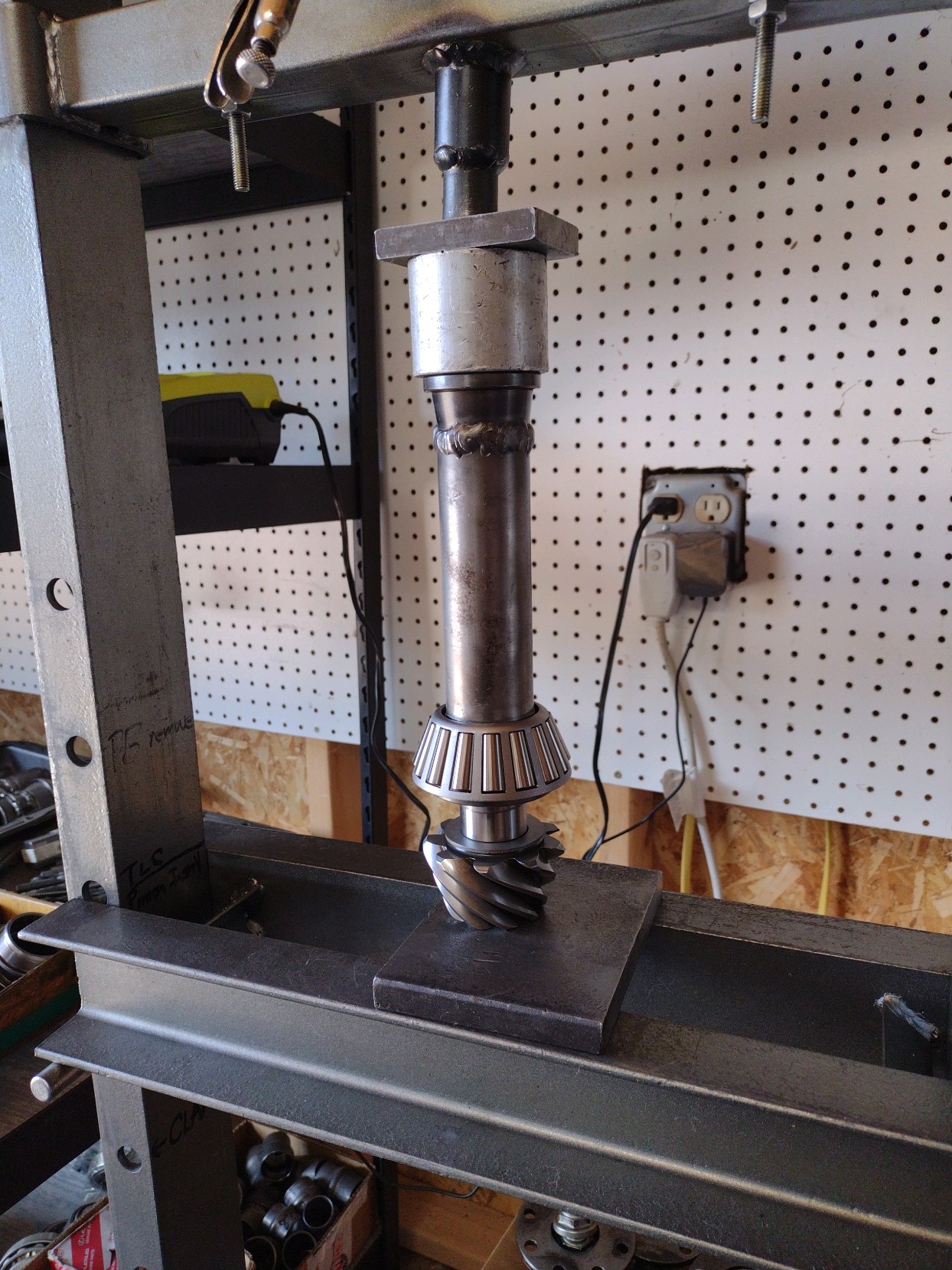 Press the shim with the genuine bearing in place.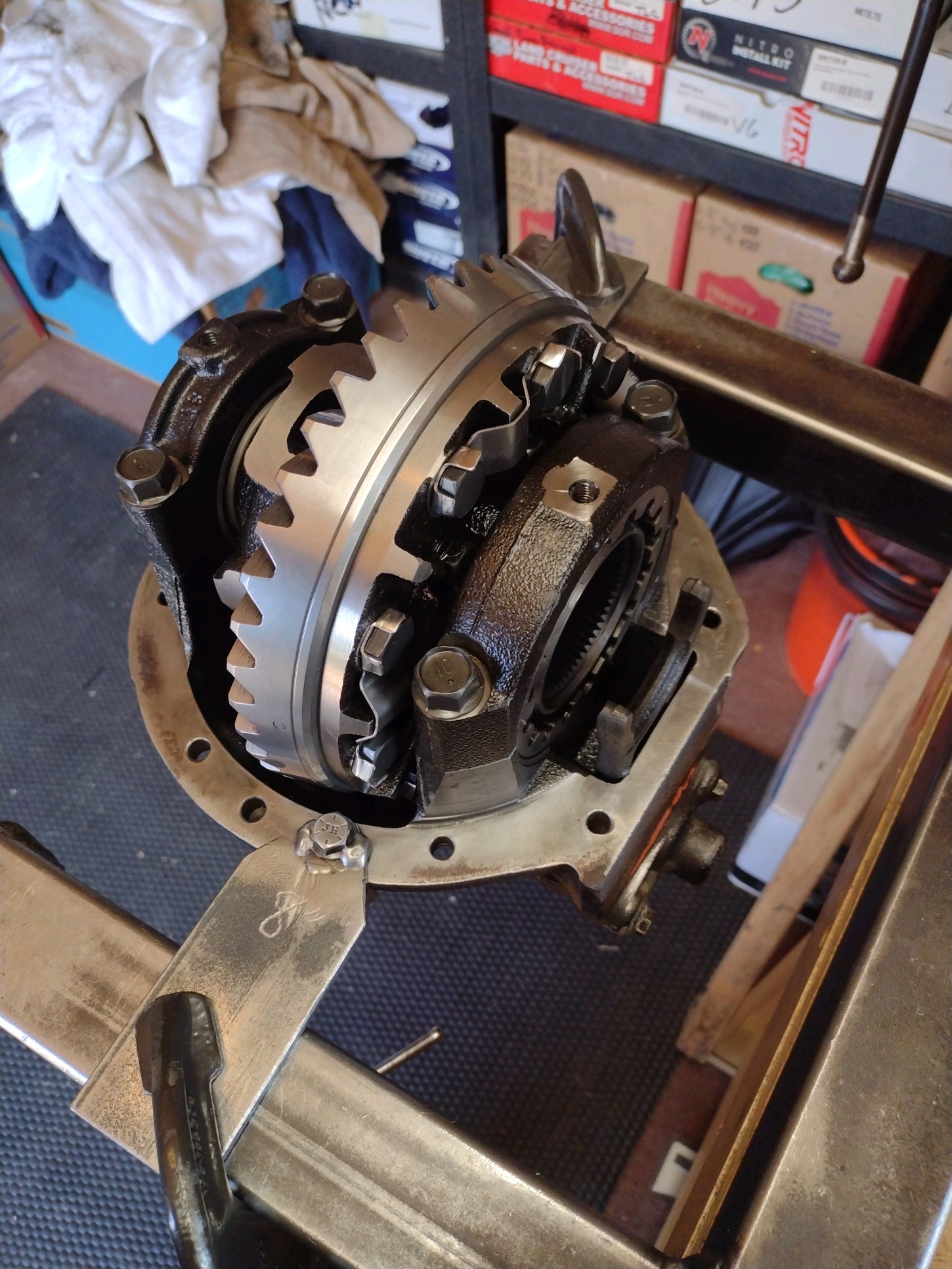 Skipped a few pics....pinion was set with about 12 inch/pounds and center carrier is now in place.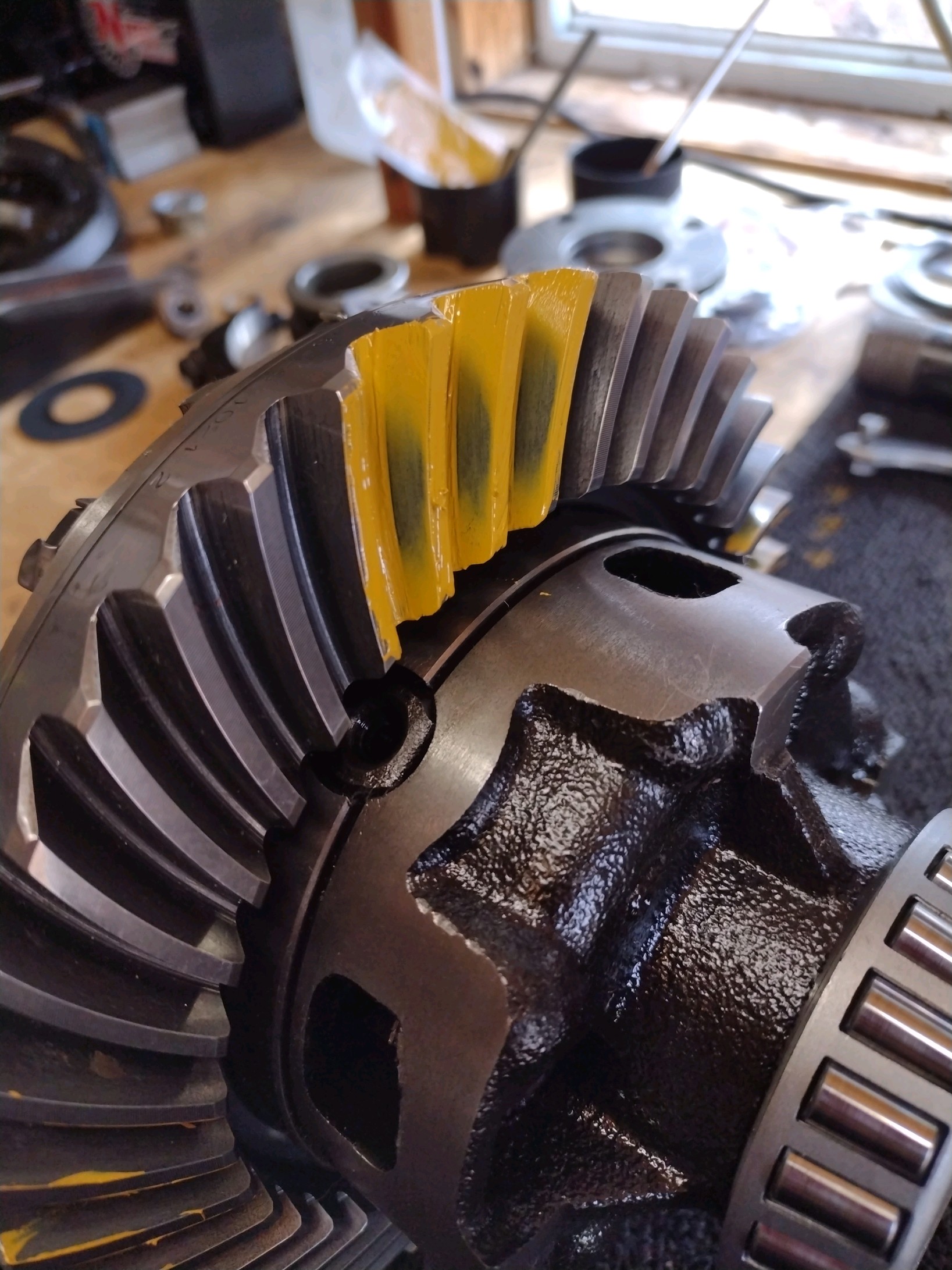 Drive side paint test....beautiful. Pattern is centered from top to bottom but what is really important is the face to flank....the left to right....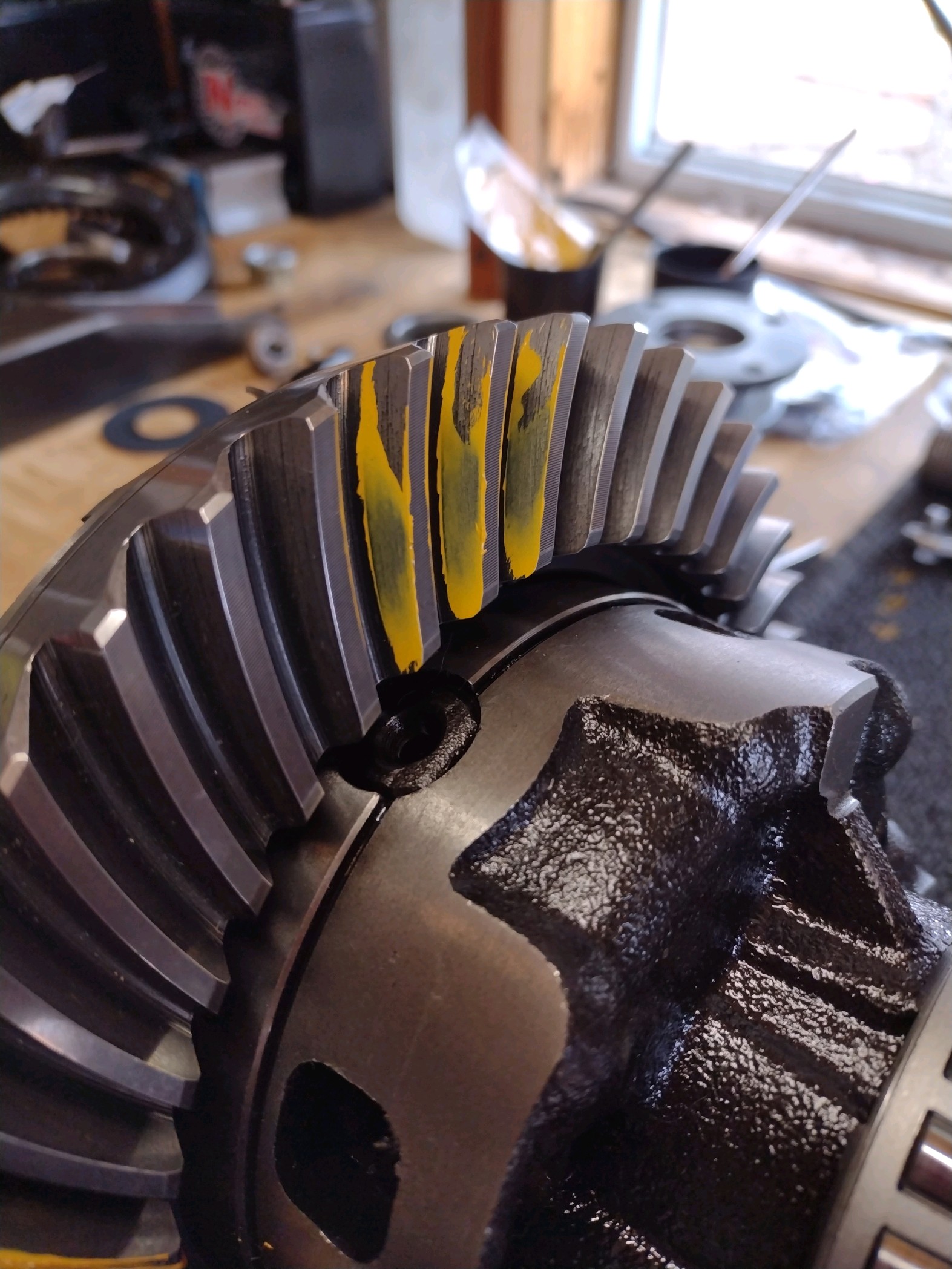 Drive...reverse painted teeth....gives a new perspective on the depth and truly does confirm that depth is perfect.
Coast....nice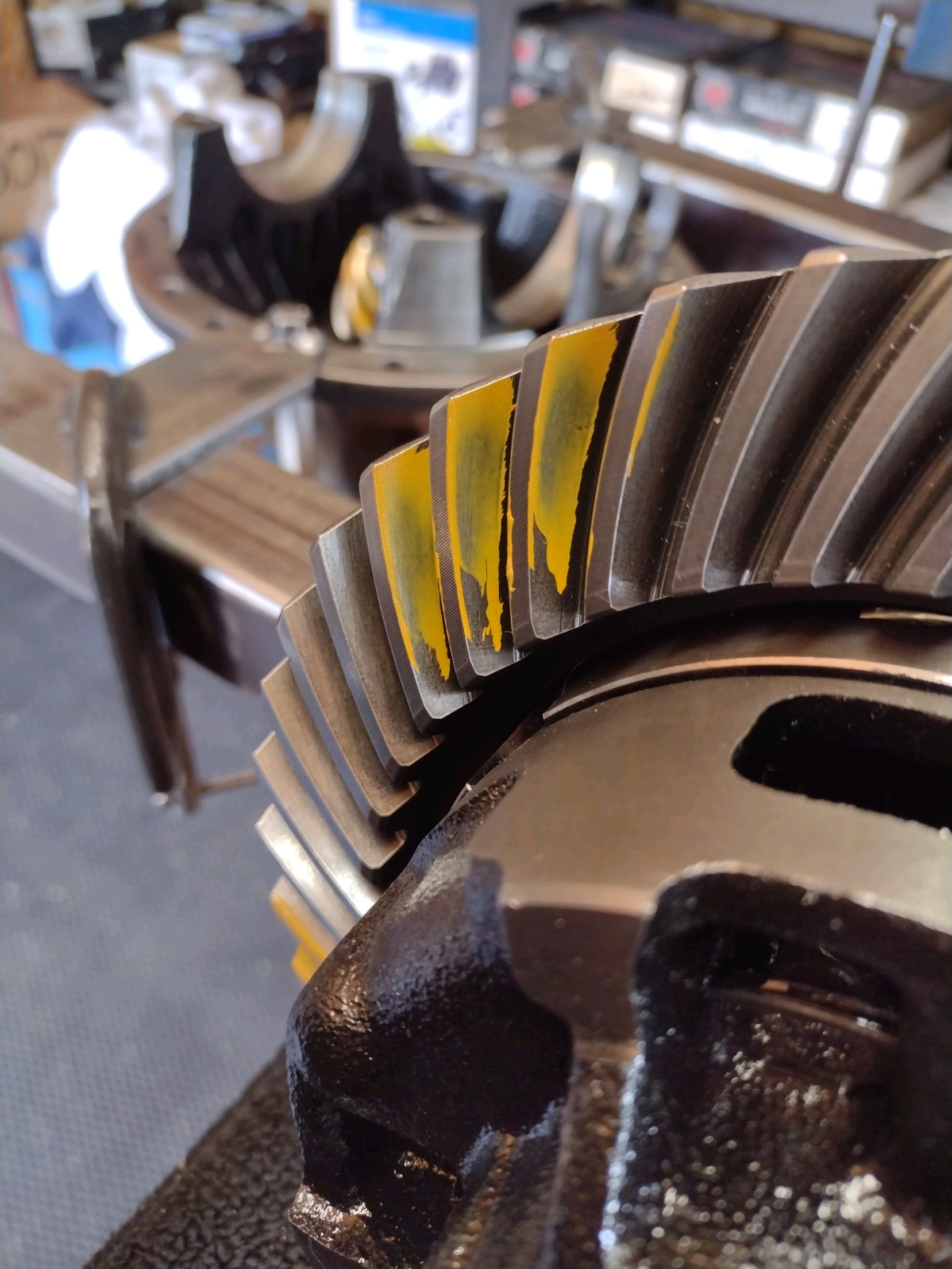 reverse painted coast.....nice
pinion...drive side....looking at the balance from inside to out.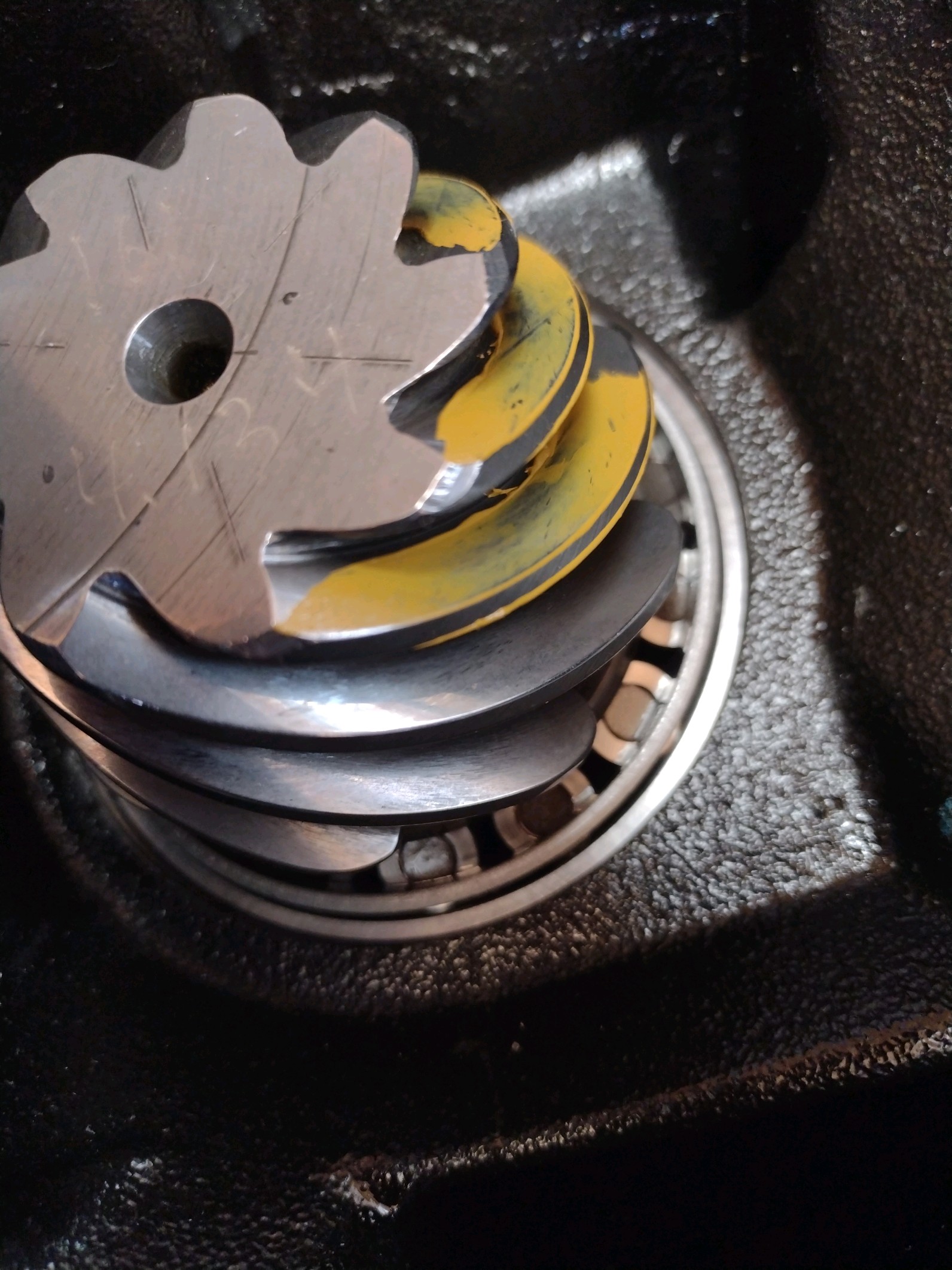 nice balance.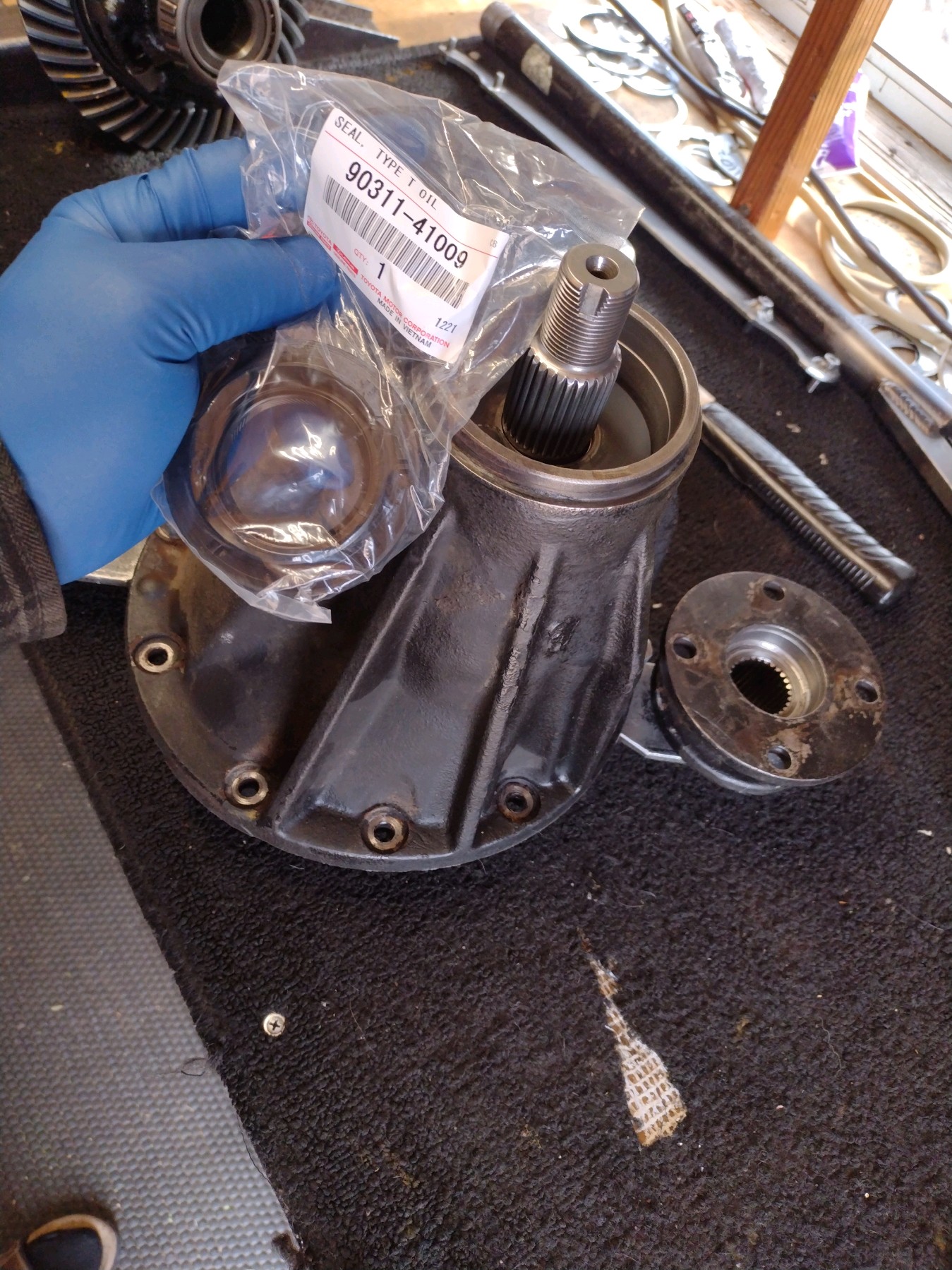 With depth now established, a new crush and new Genuine seal is installed.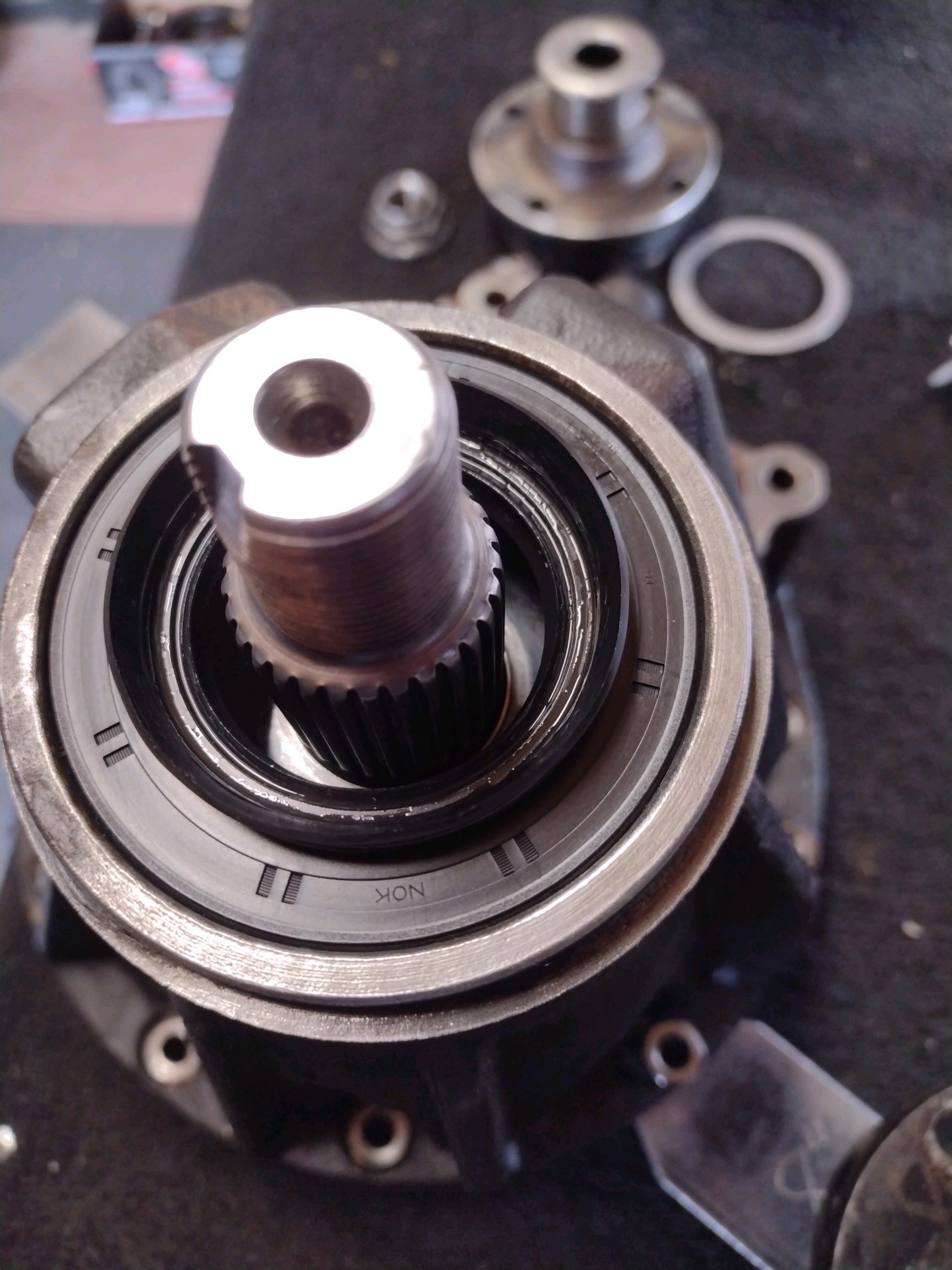 The seal was recessed 2mm and gear oil applied to the sealing lip.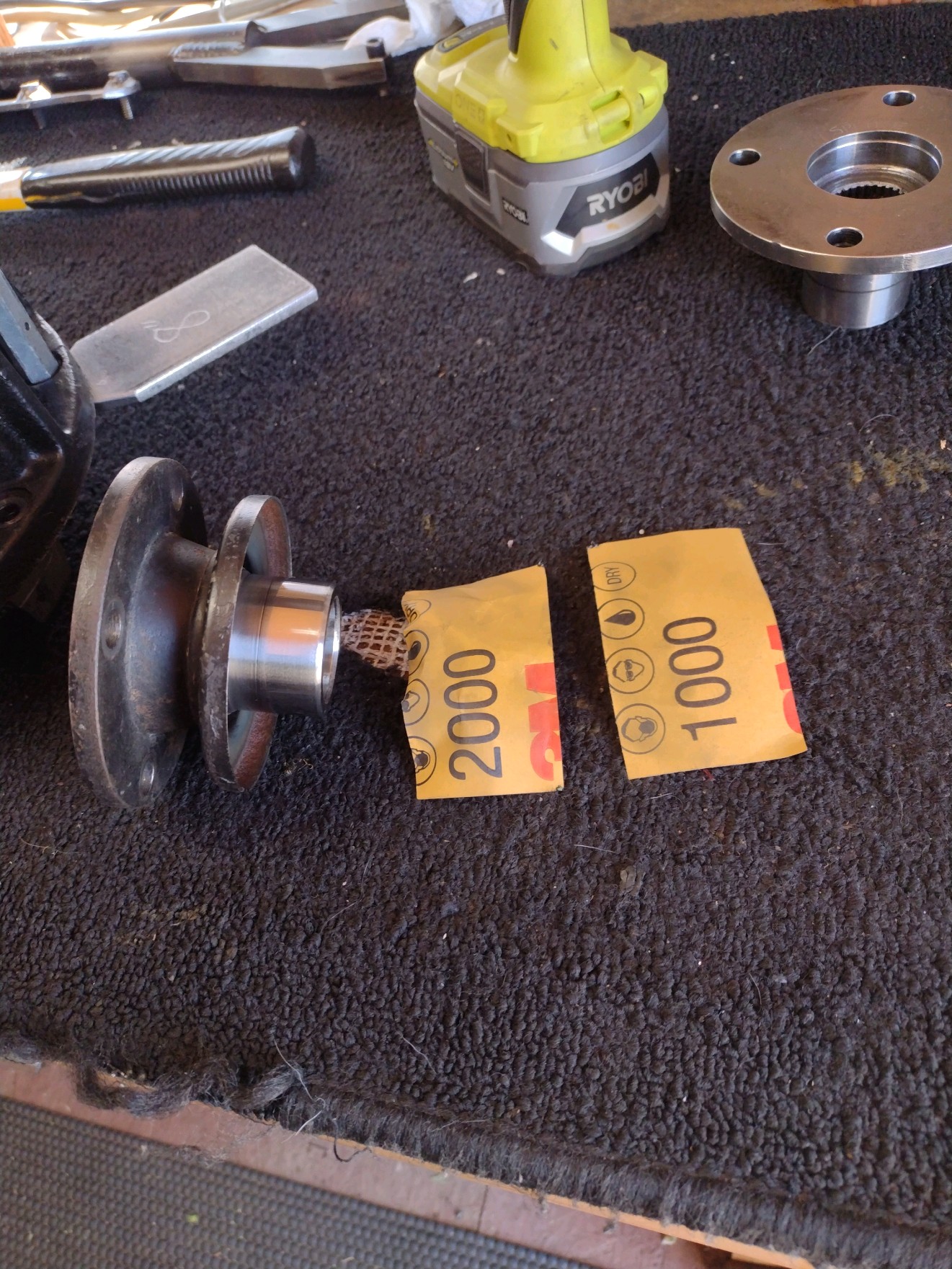 The flange saw some 1000 grade sandpaper followed by extra-fine 2000.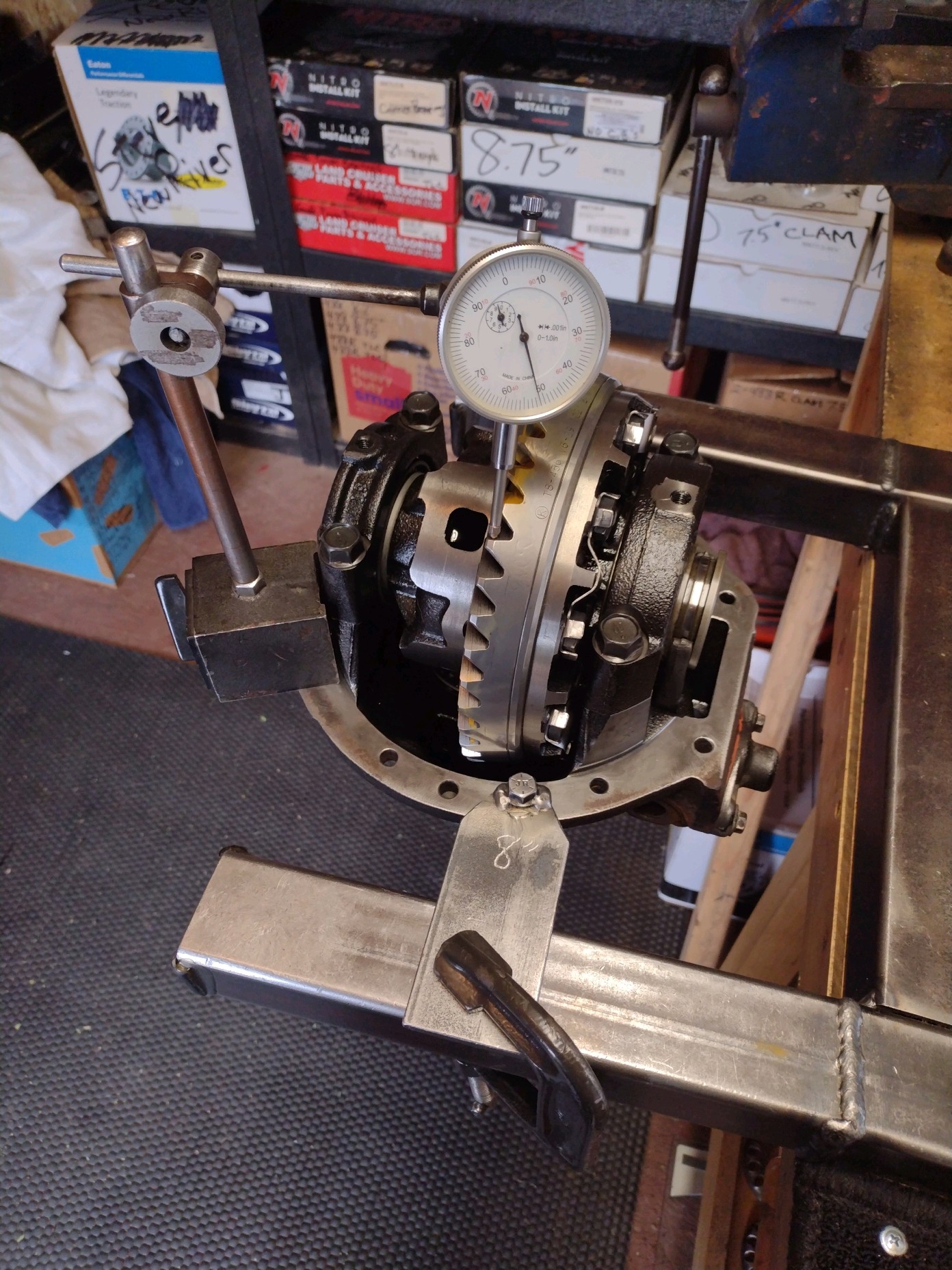 Lots of steps skipped....pinion set to spec....carrier bearing preload set to a strong 5 inch/pounds.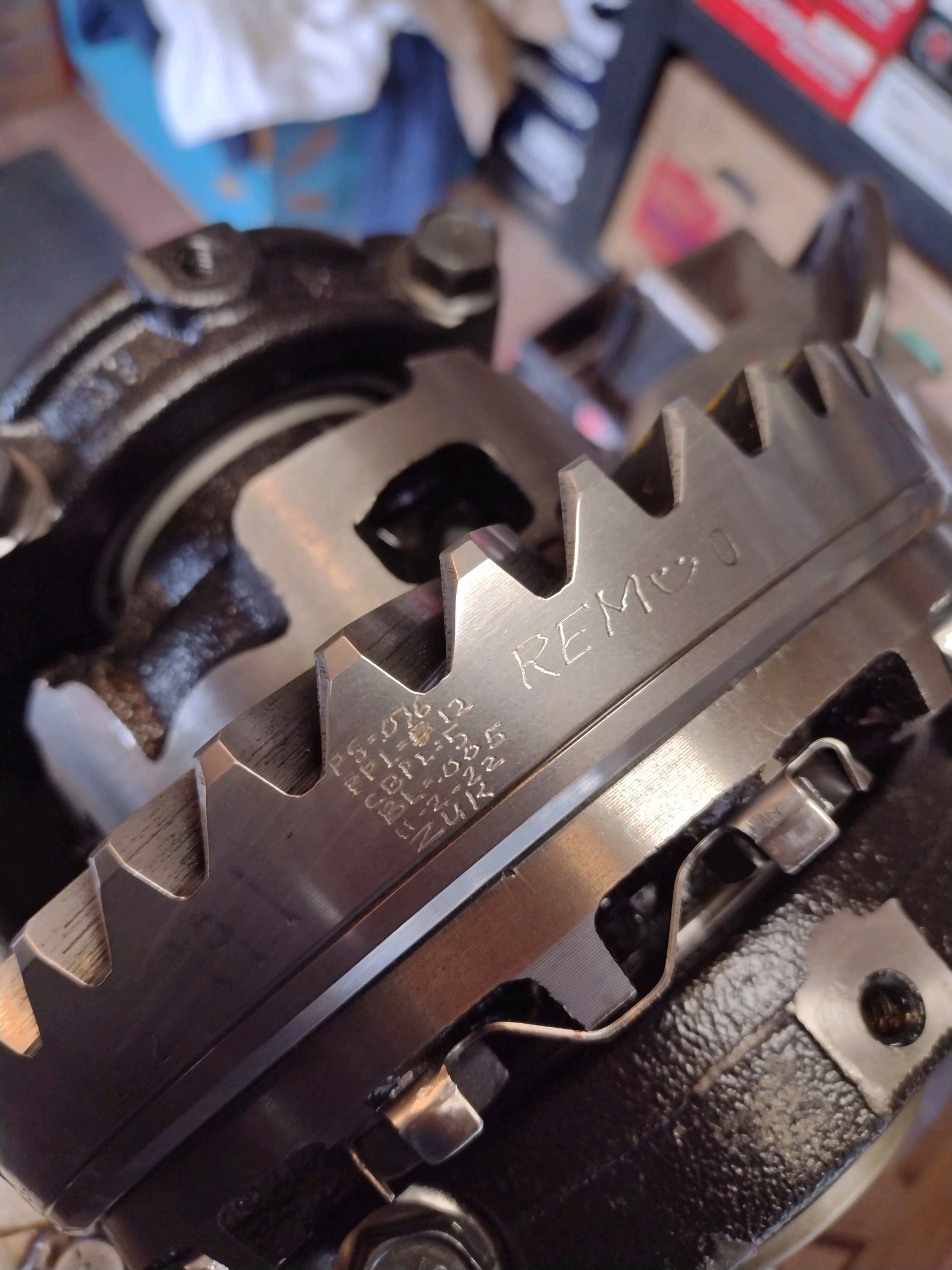 Specs are engraved. A REM'd ring and pinion is not going to 'shed' metal into the oil.....the oil will be exceptionally clean 1000 miles later.....
The gear oil temps will stay very cool even under heavy loads. No 500 mile break-in. Just get in and drive.

This means peace of mind for the customer and also for the gear guy :)