Nitro 488 gears and an ARB RD153 for Steve's 1971 FJ40 rear 9.5" 3rd
(60 BIG pics loading)
APRIL 9 2019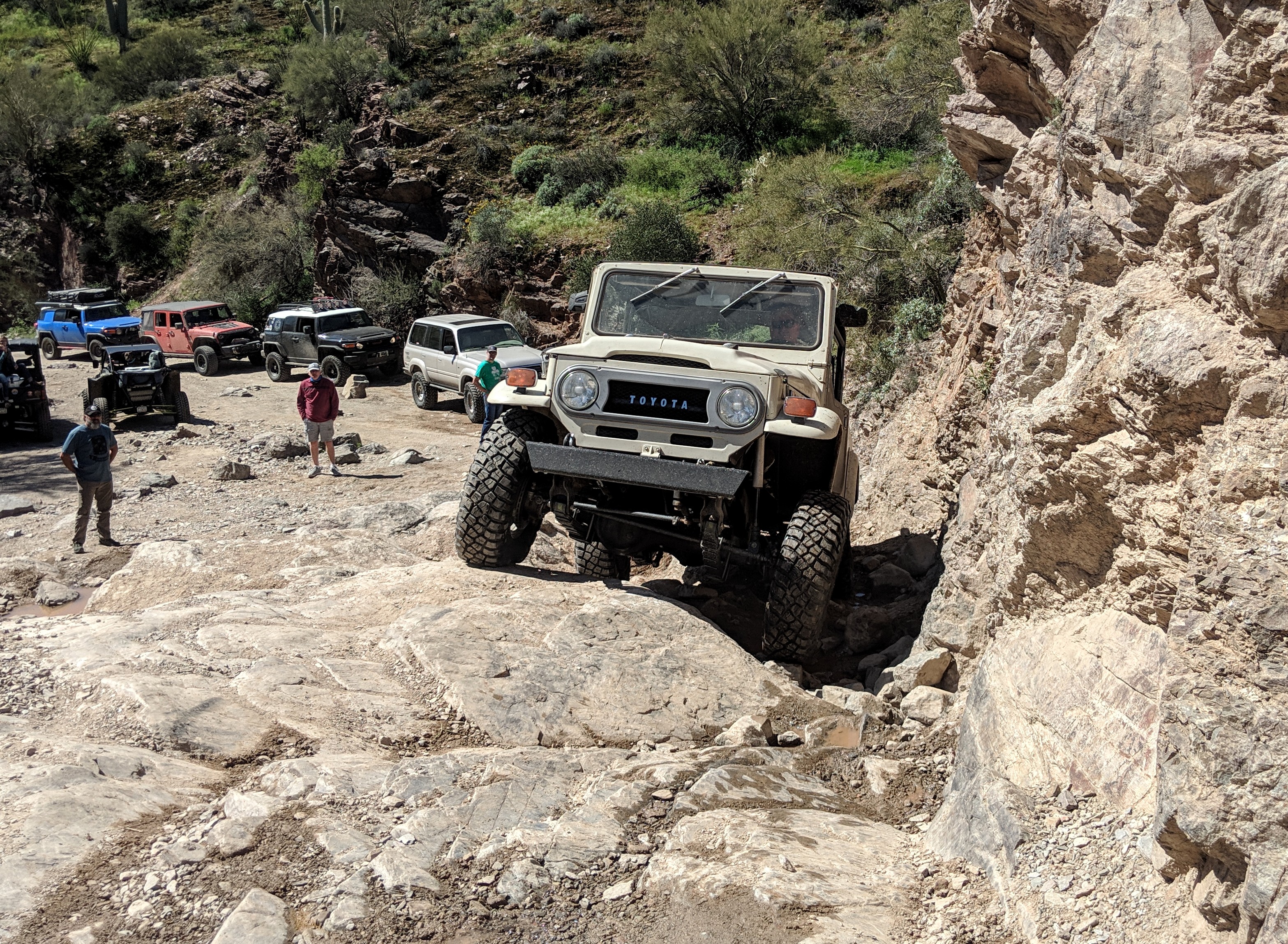 Steve going up a tricky wash section located on the north end of Box Canyon Wash in Florence, AZ.
It was realized that right here, in this exact bad spot, that the factory 410 gears were El Sucko.
Nitro 488 gears would soon be installed.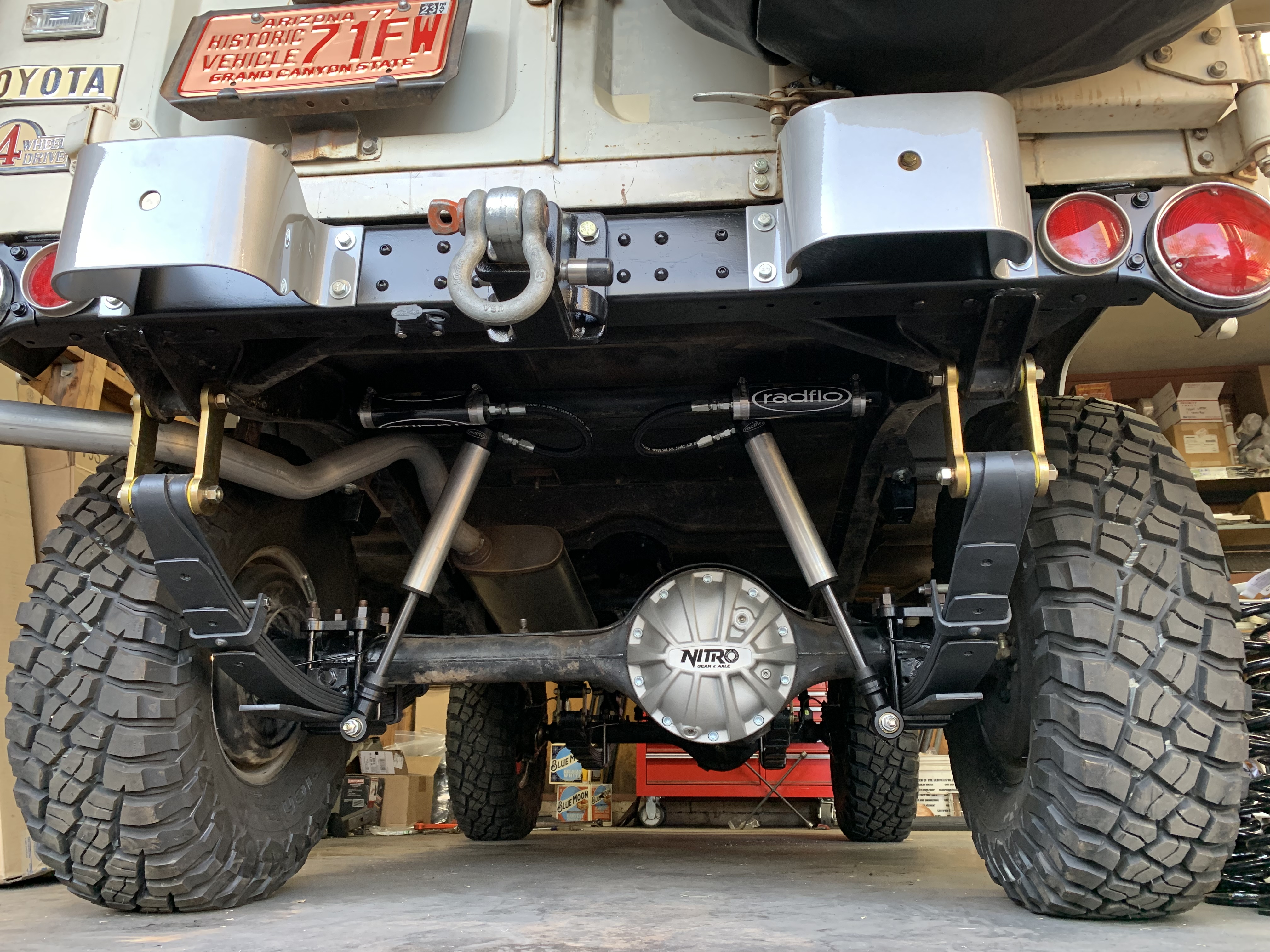 Yay Nitro!
Good looking cover.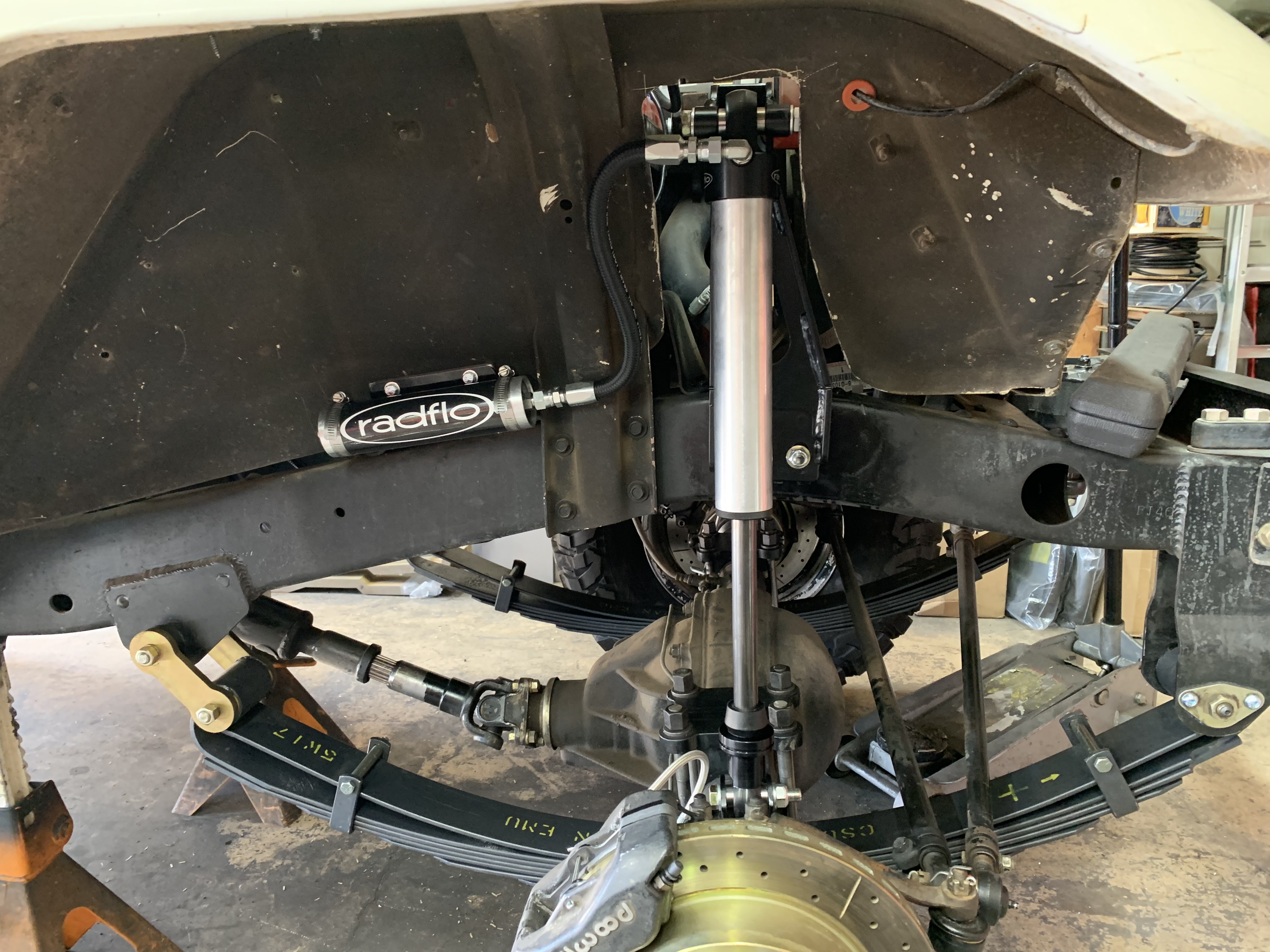 The upgraded shocks were installed by Steve as well as the Metal Tech roll cage, GM TBI fuel injection,
GM Saginaw power steering and the PRP seats on custom mounting brackets.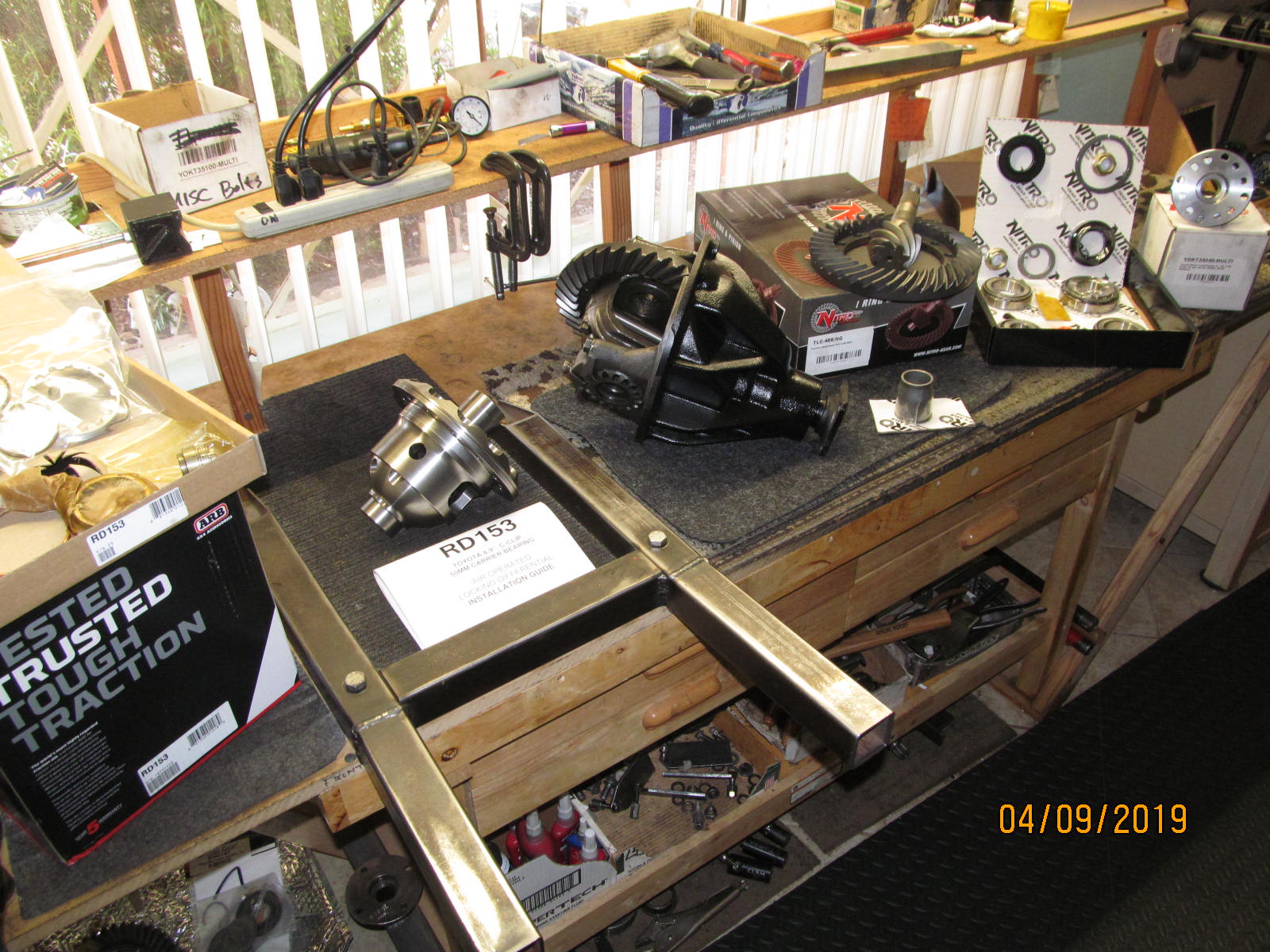 Steve dropped off all the good stuff. This all came from JustDifferentials.com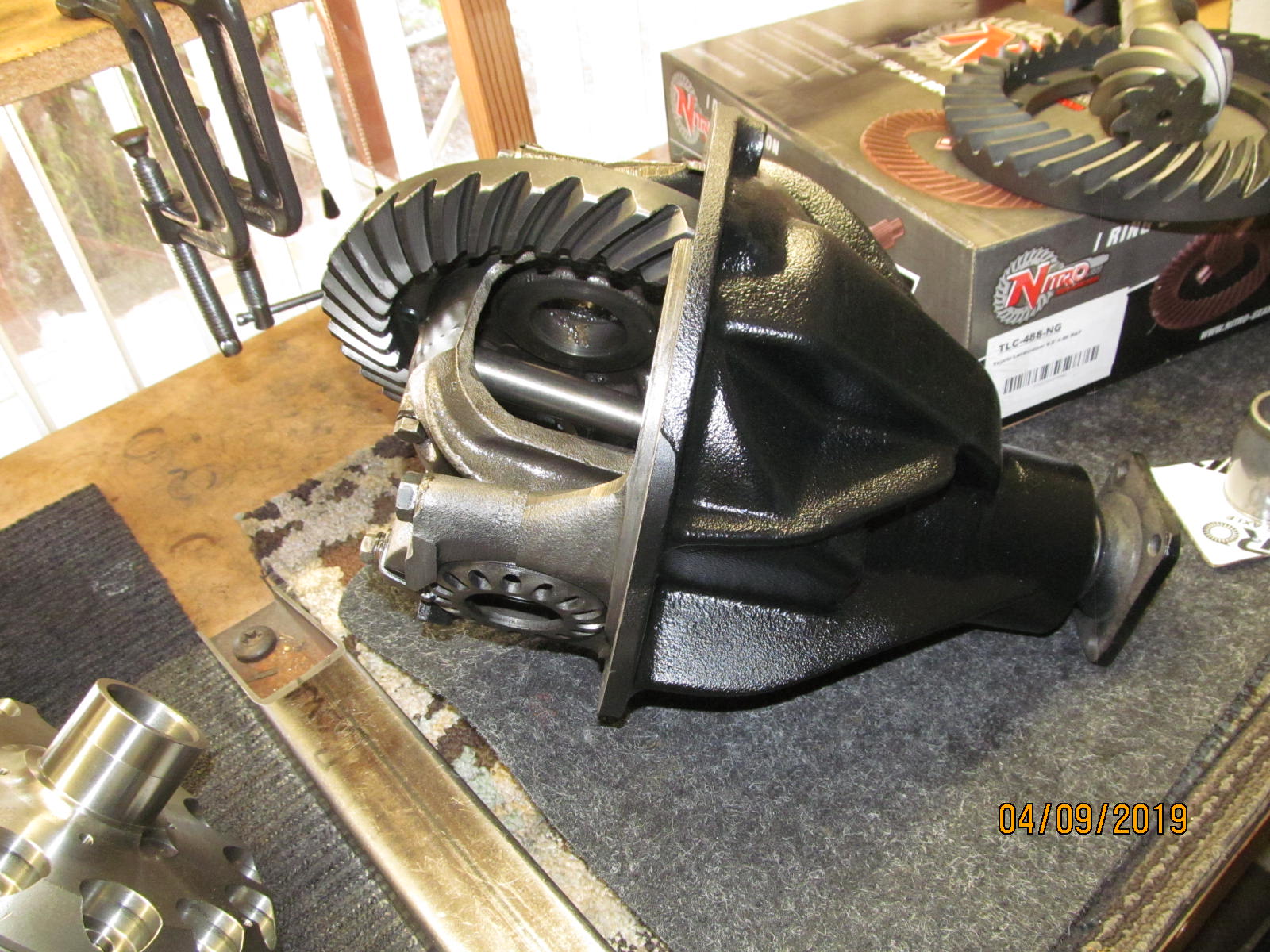 Thank you Steve for the clean-up and the coating of high heat brake caliper black paint.
That caliper paint really seems tough.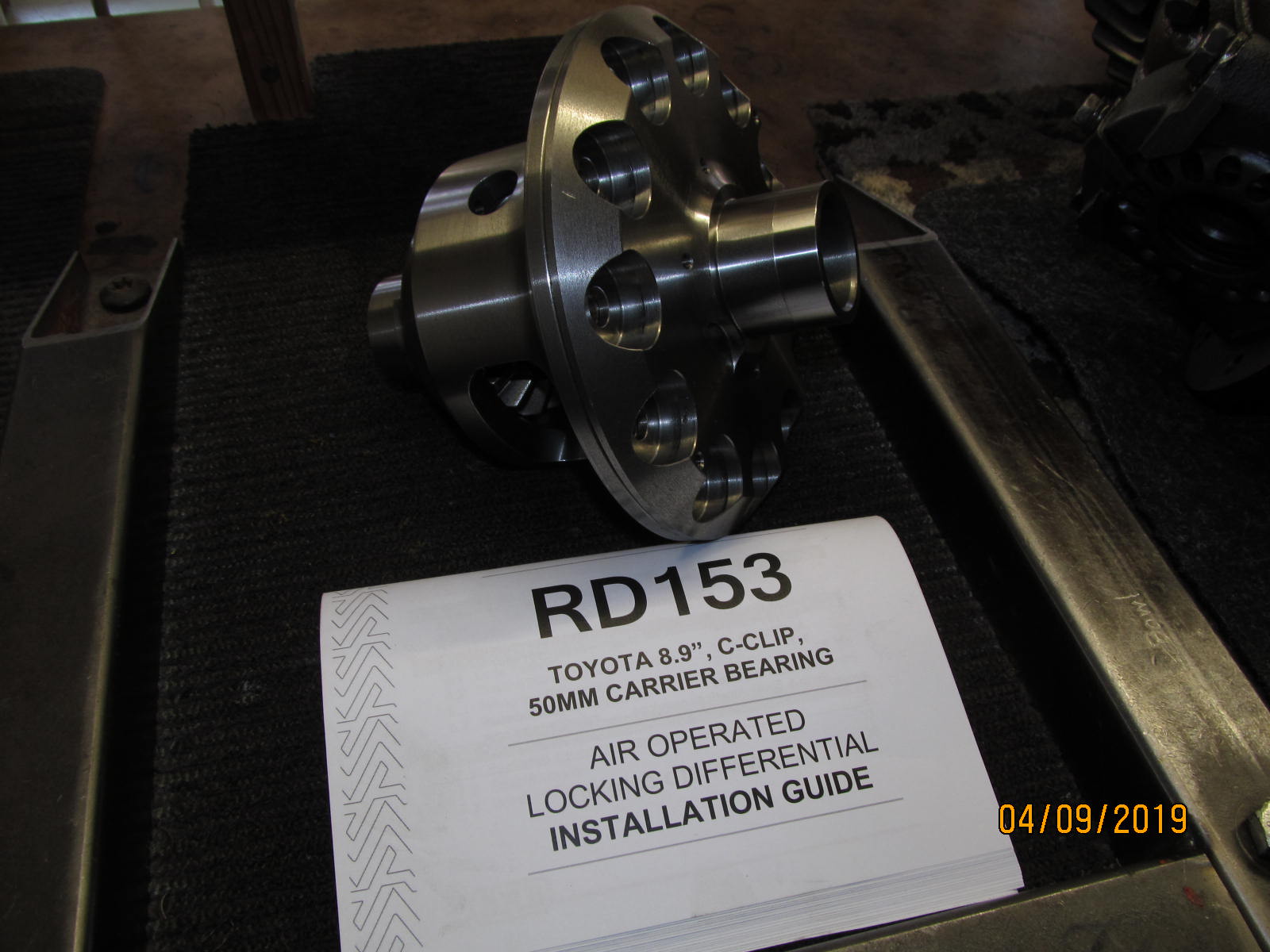 RD153 semi-floater ARB to go in this rear 488 gear install.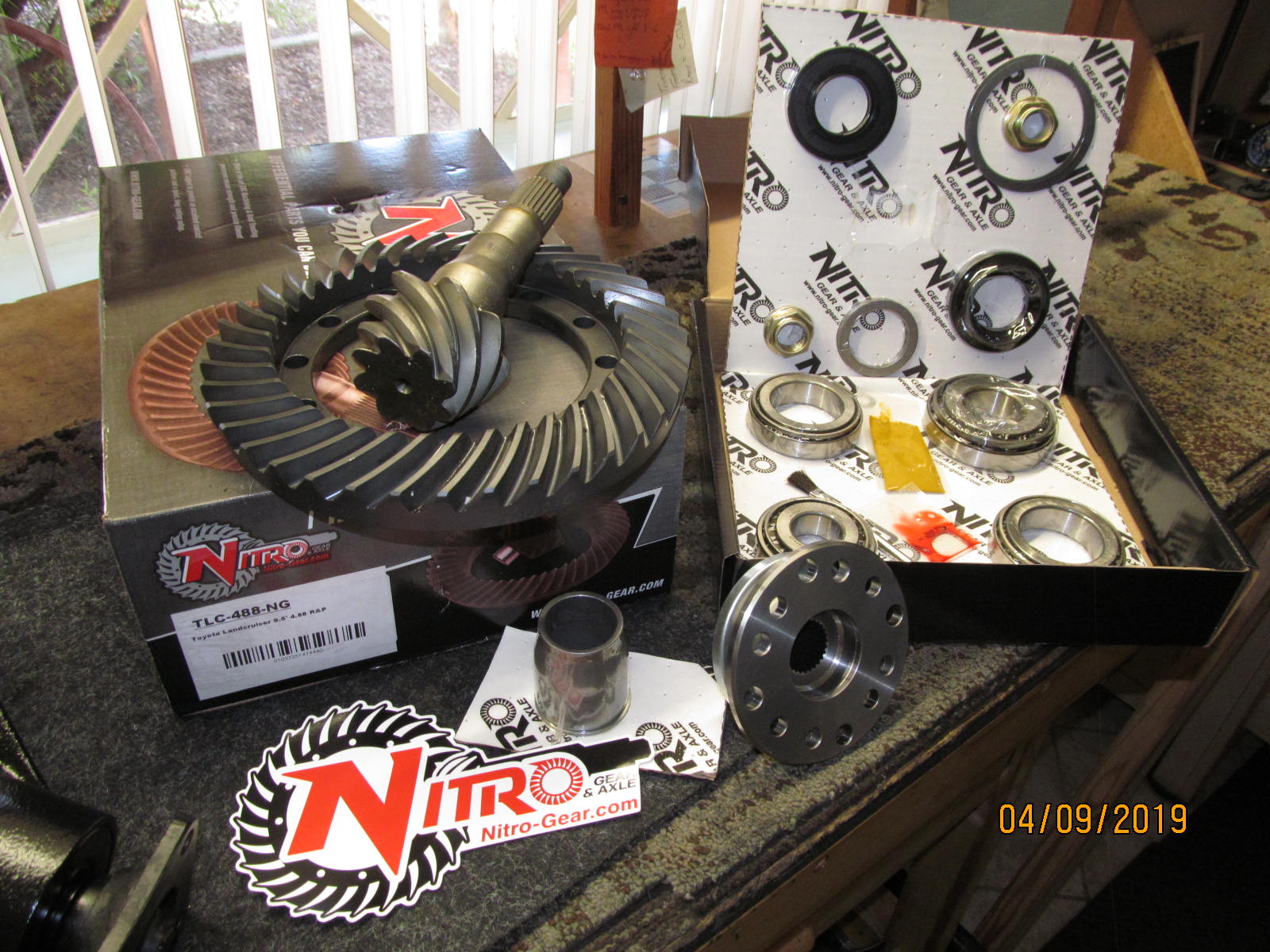 488 gears....master kit....solid collar....and the triple drilled flange.
Not obvious but Steve had to "tweak" the drilled pattern in the Nitro flange to get the perfect fit for his 71 application.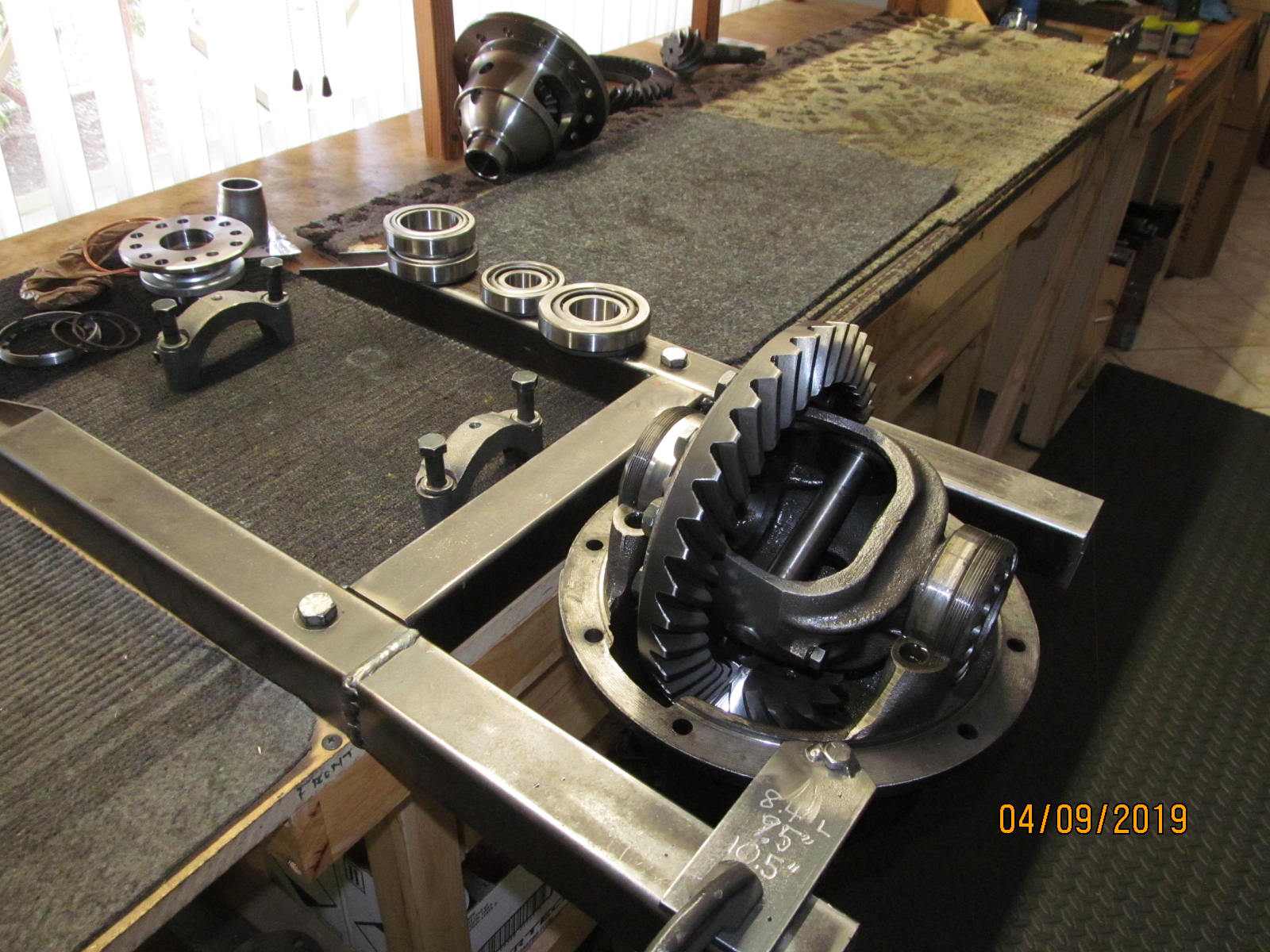 Disassembly begins.
The 1971 ring gear bolts.....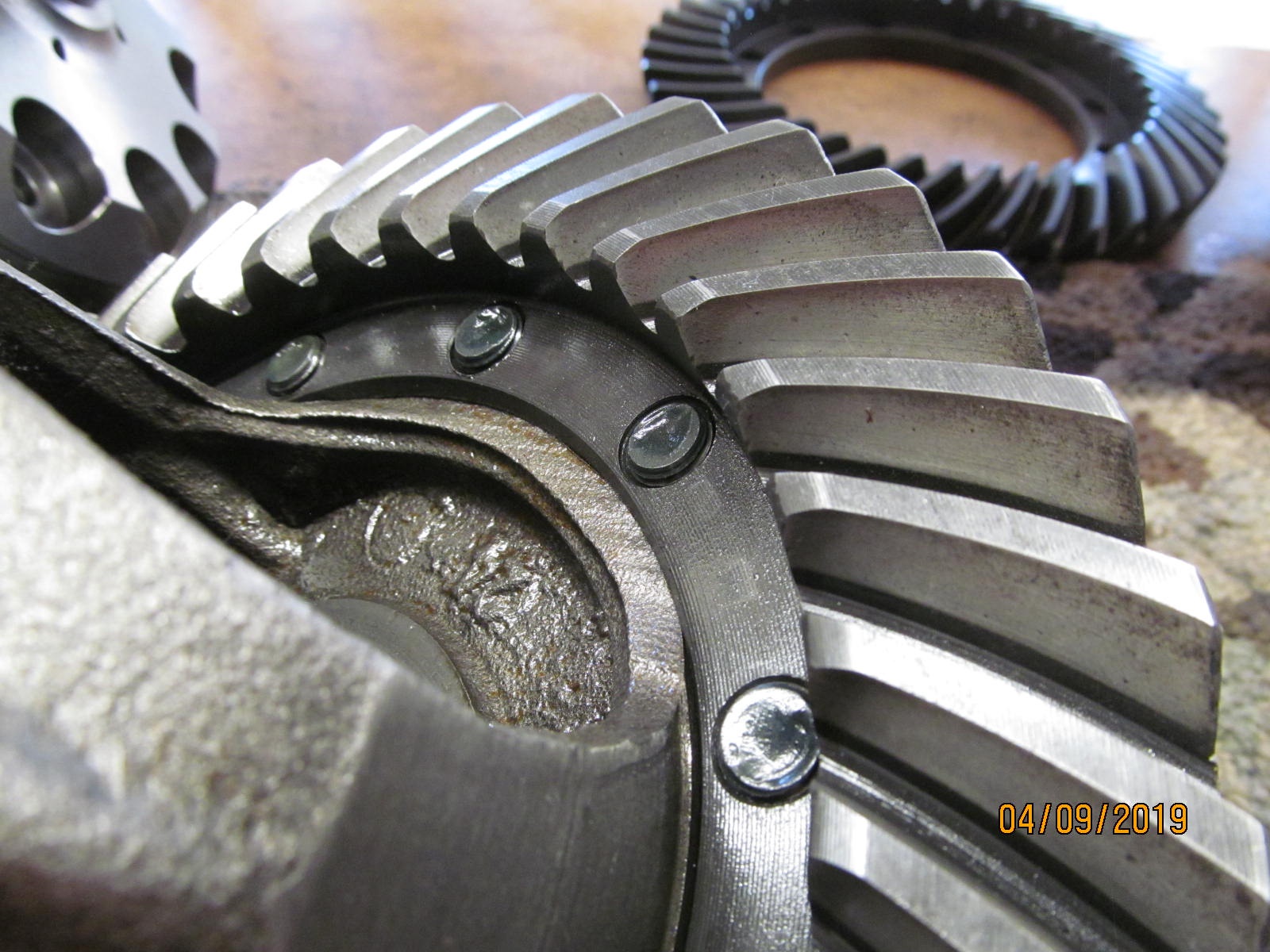 .....they thread into the ring gear. They won't work with the aftermarket gears.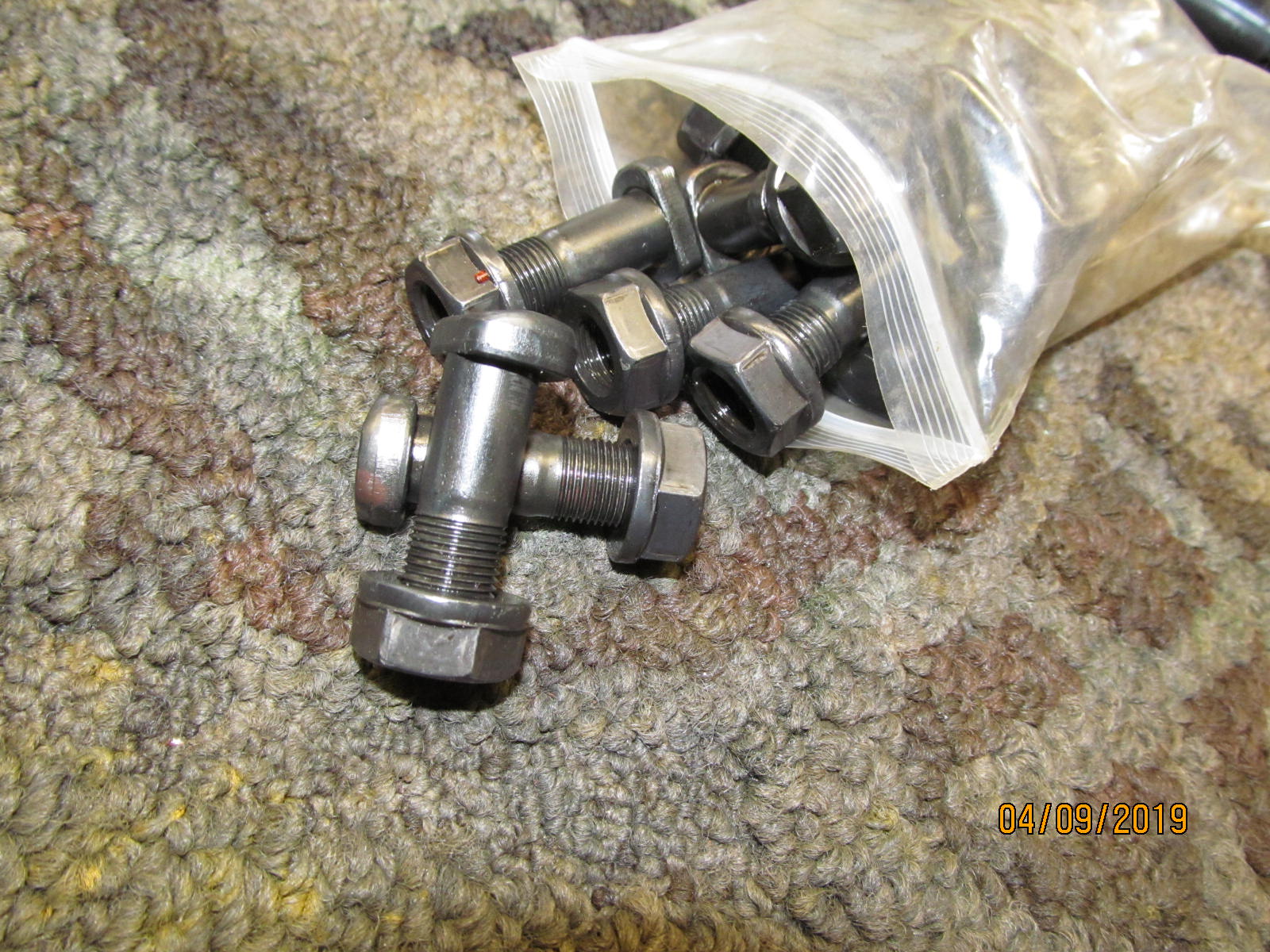 A full set from JustDifferentials did the trick....
12 bolts of part number toy41226-35010 and 12 nuts of part number toy90179-12134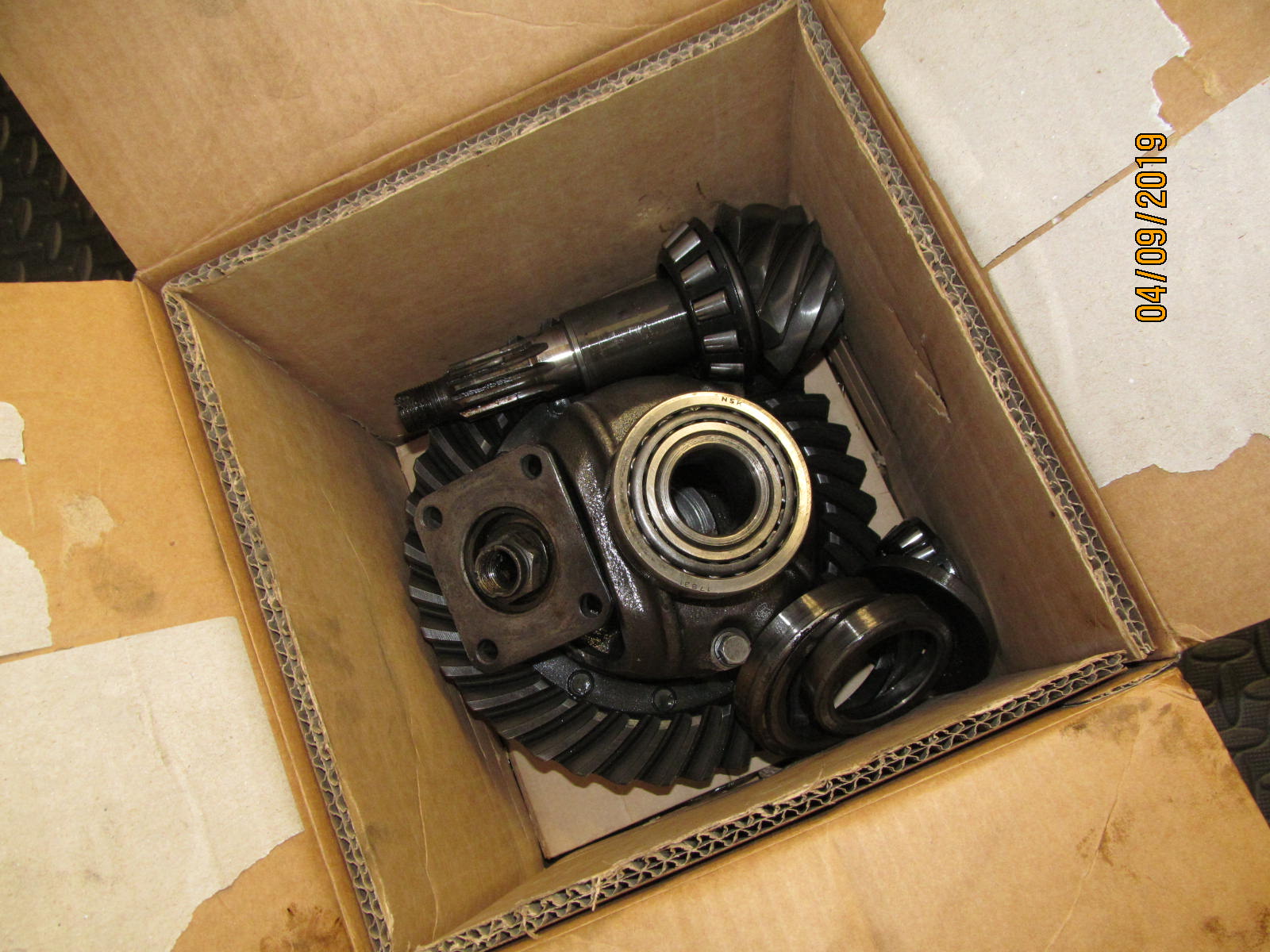 Old parts going back to Steve.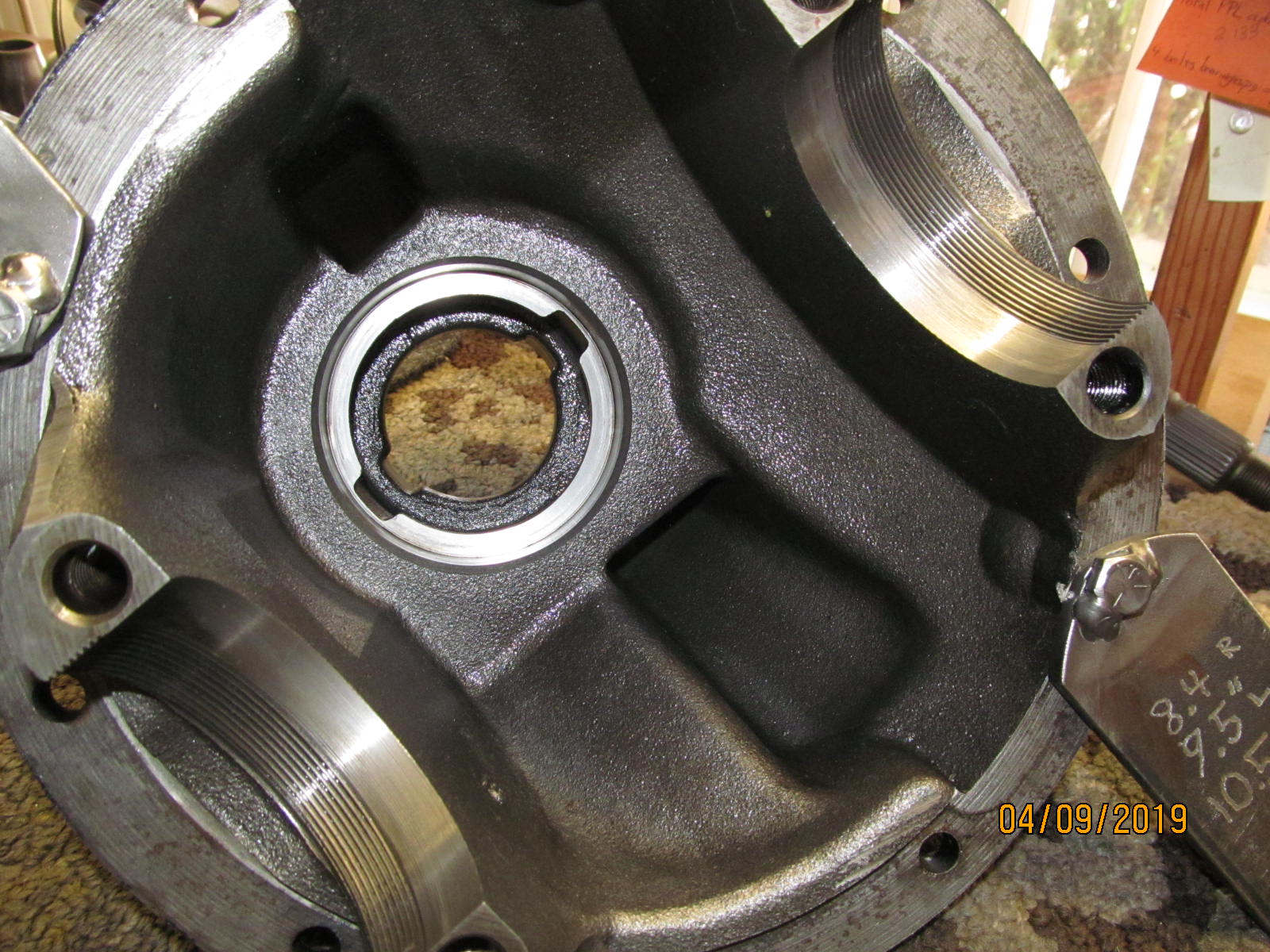 The empty 9.5" 3rd.....
,,,,,,,,,,,,,,,,,,,,,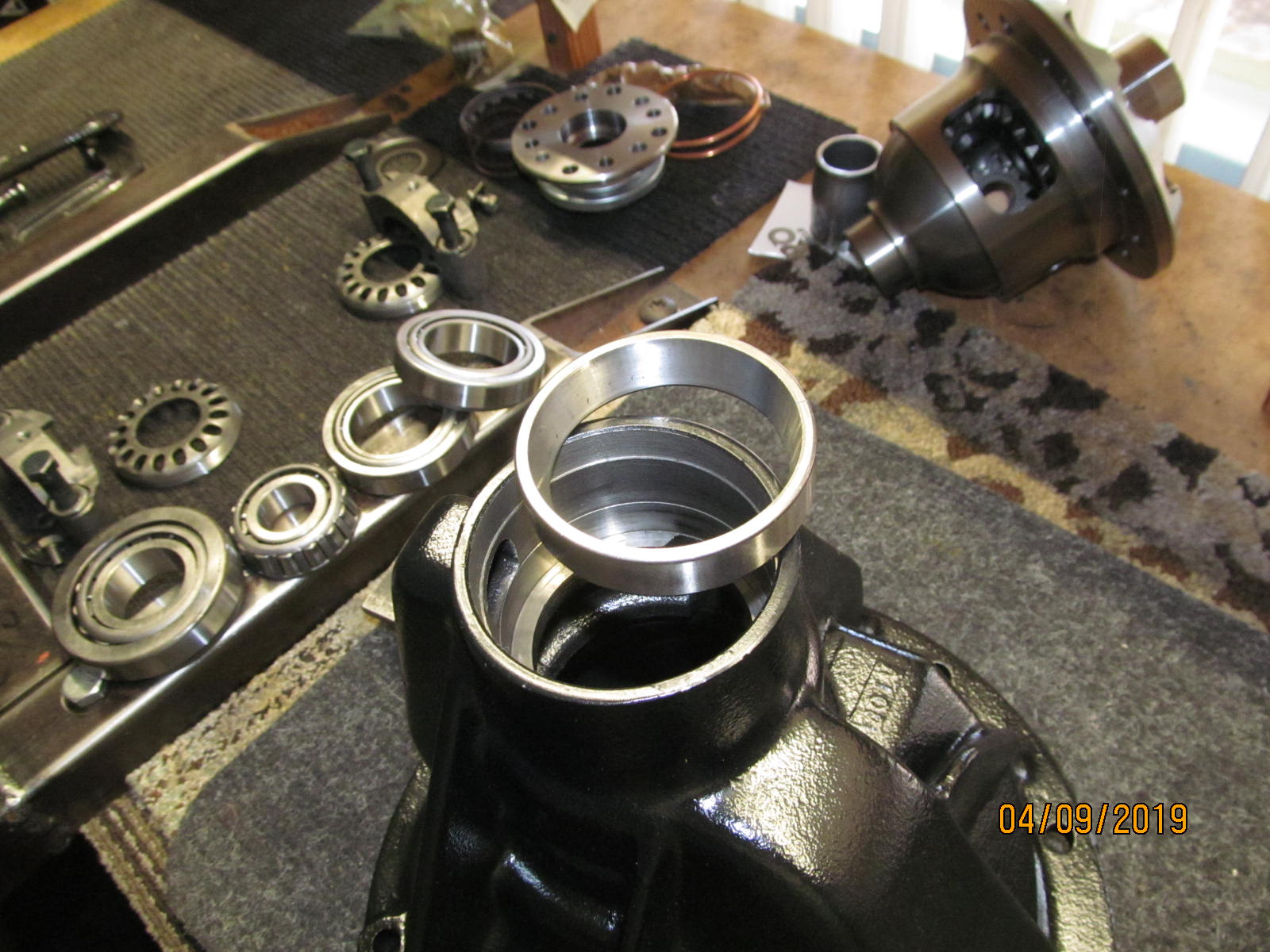 New 30306 Koyo race to be tapped in.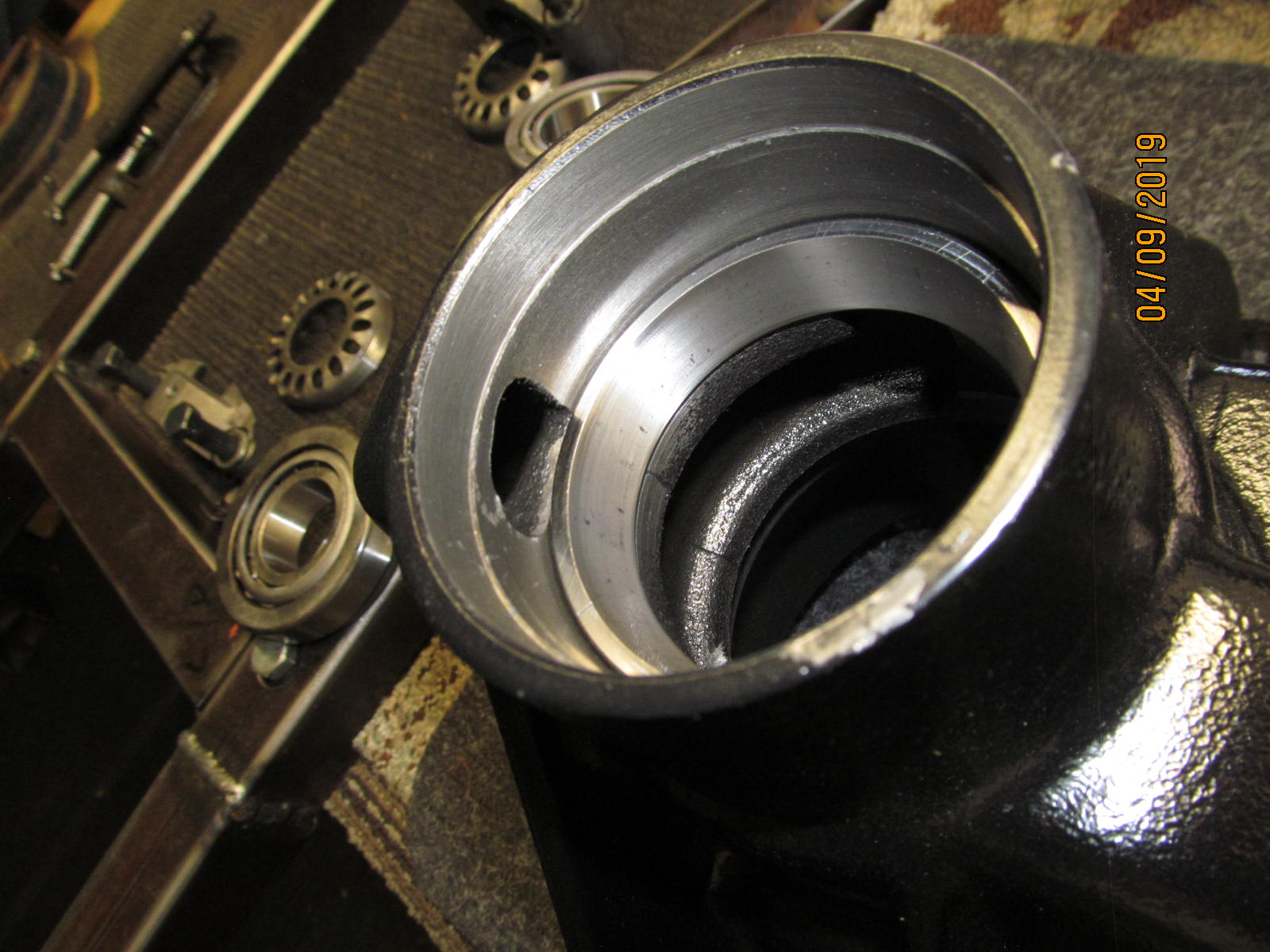 Went in with good resistance and is fully seated.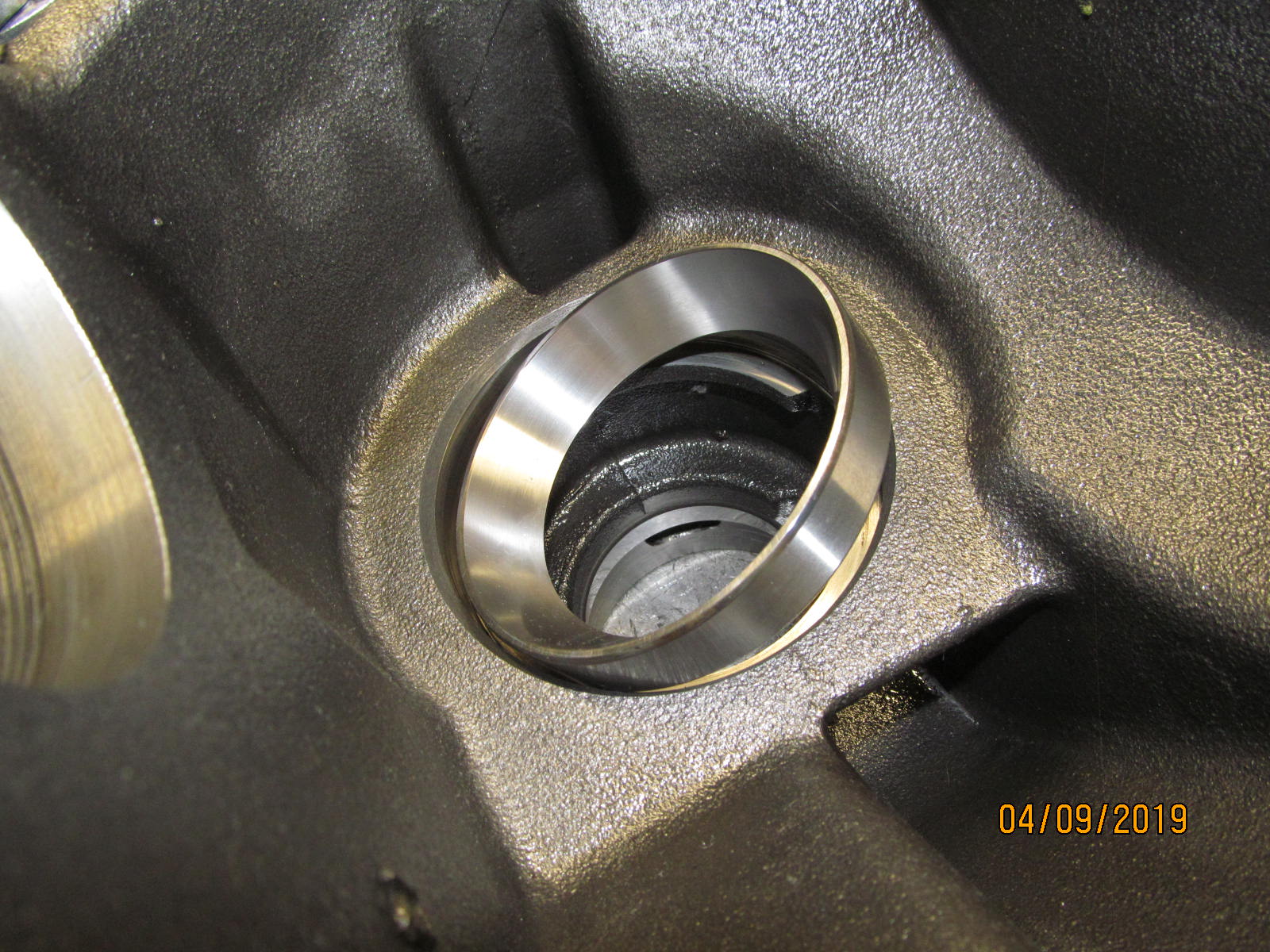 Same with the inner race.....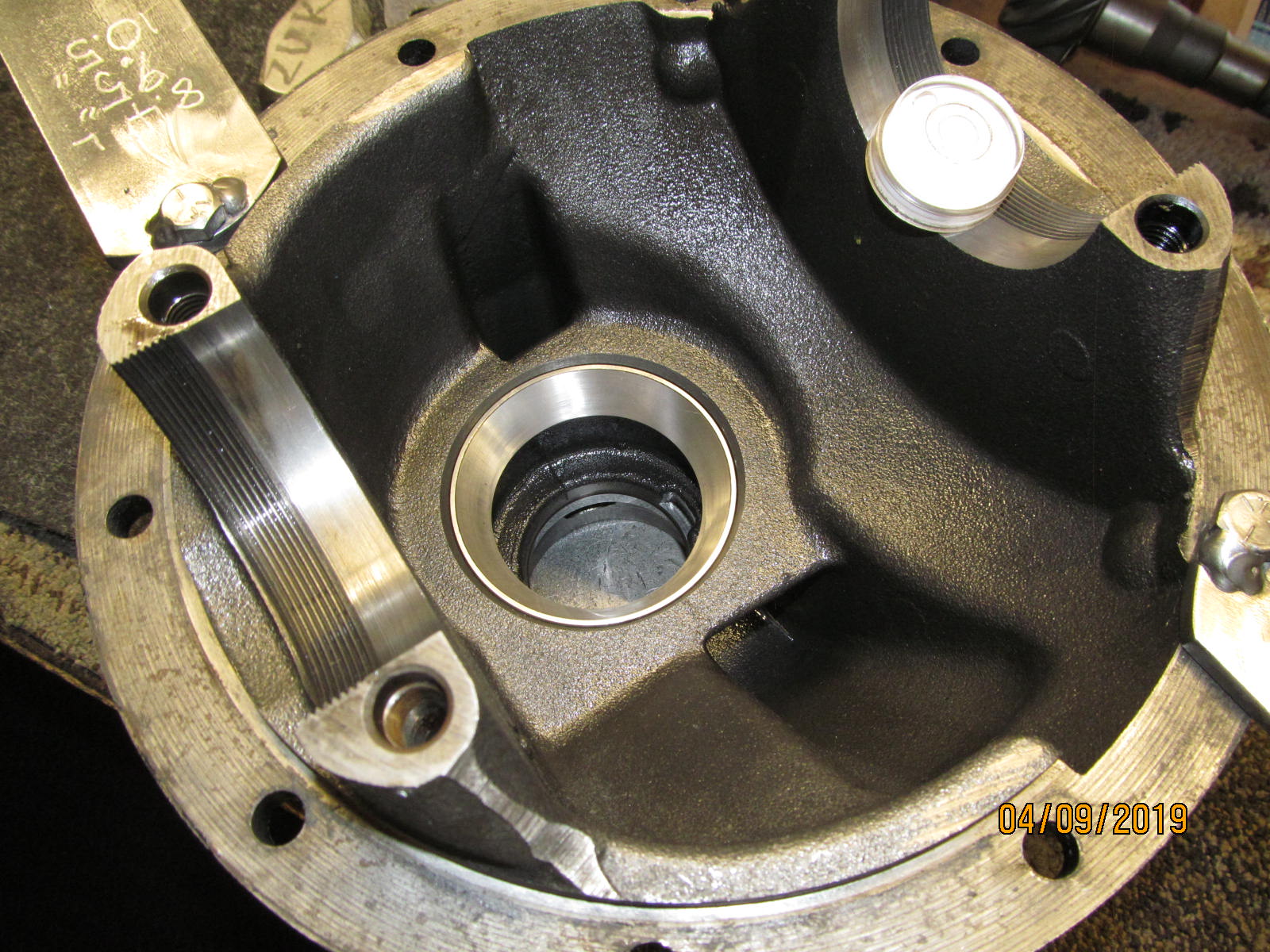 Went in with very tight resistance and fully seated.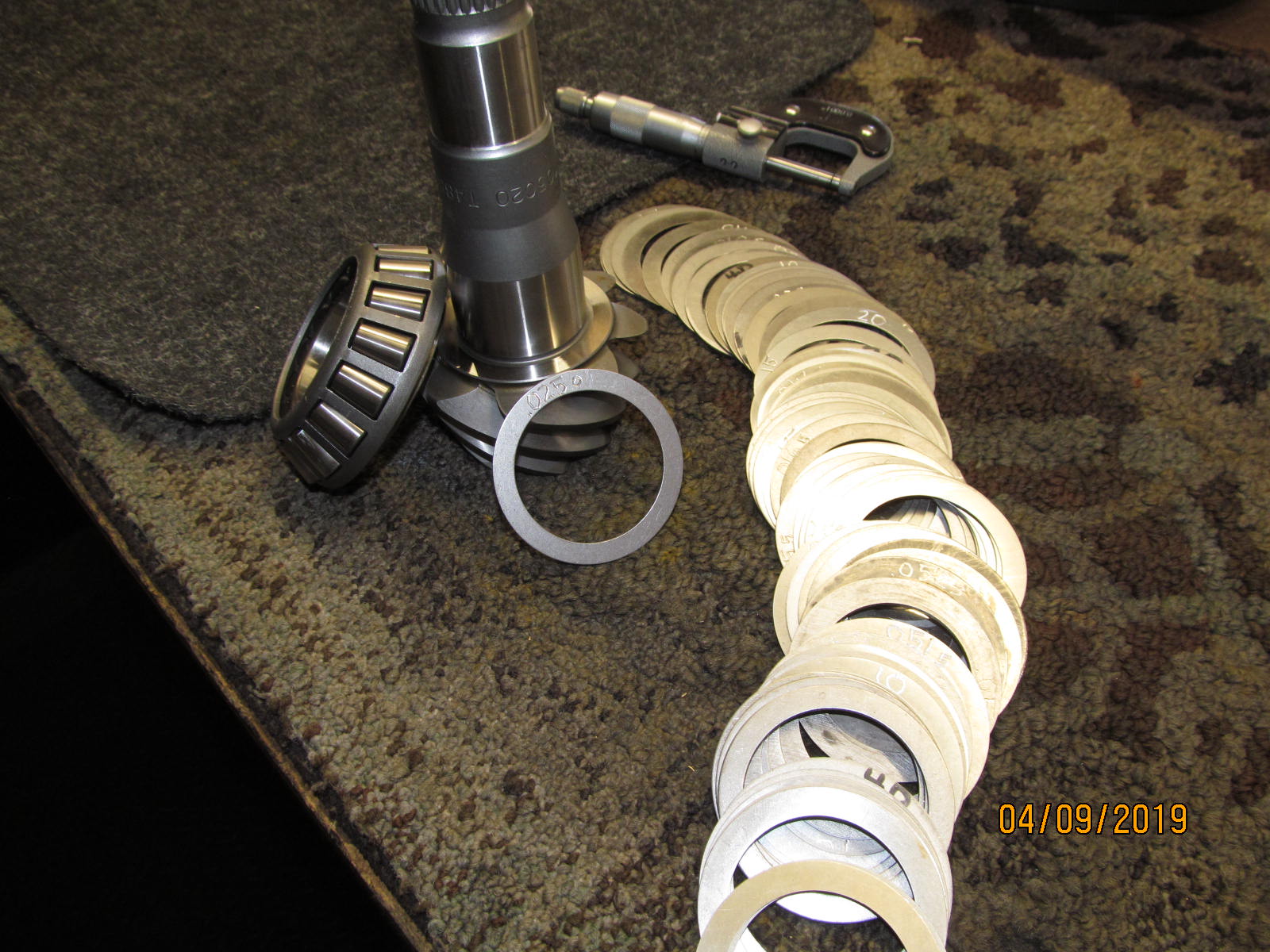 What shim to try in this early 9.5.....let's start with .025"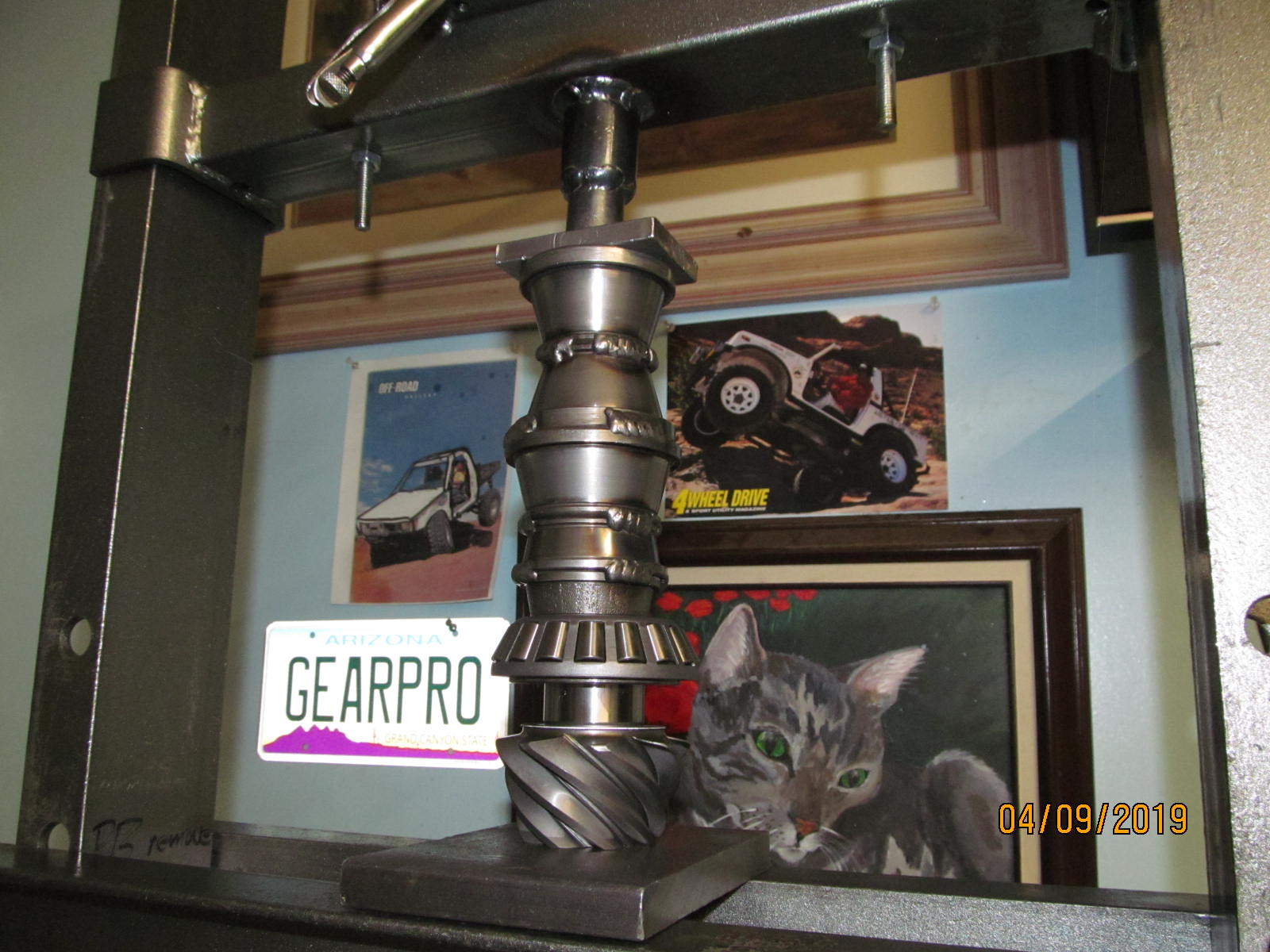 Pressing the 30308 bearing on.
The Nitro ring was a tight fit. A couple pieces of wood and the press made it easy.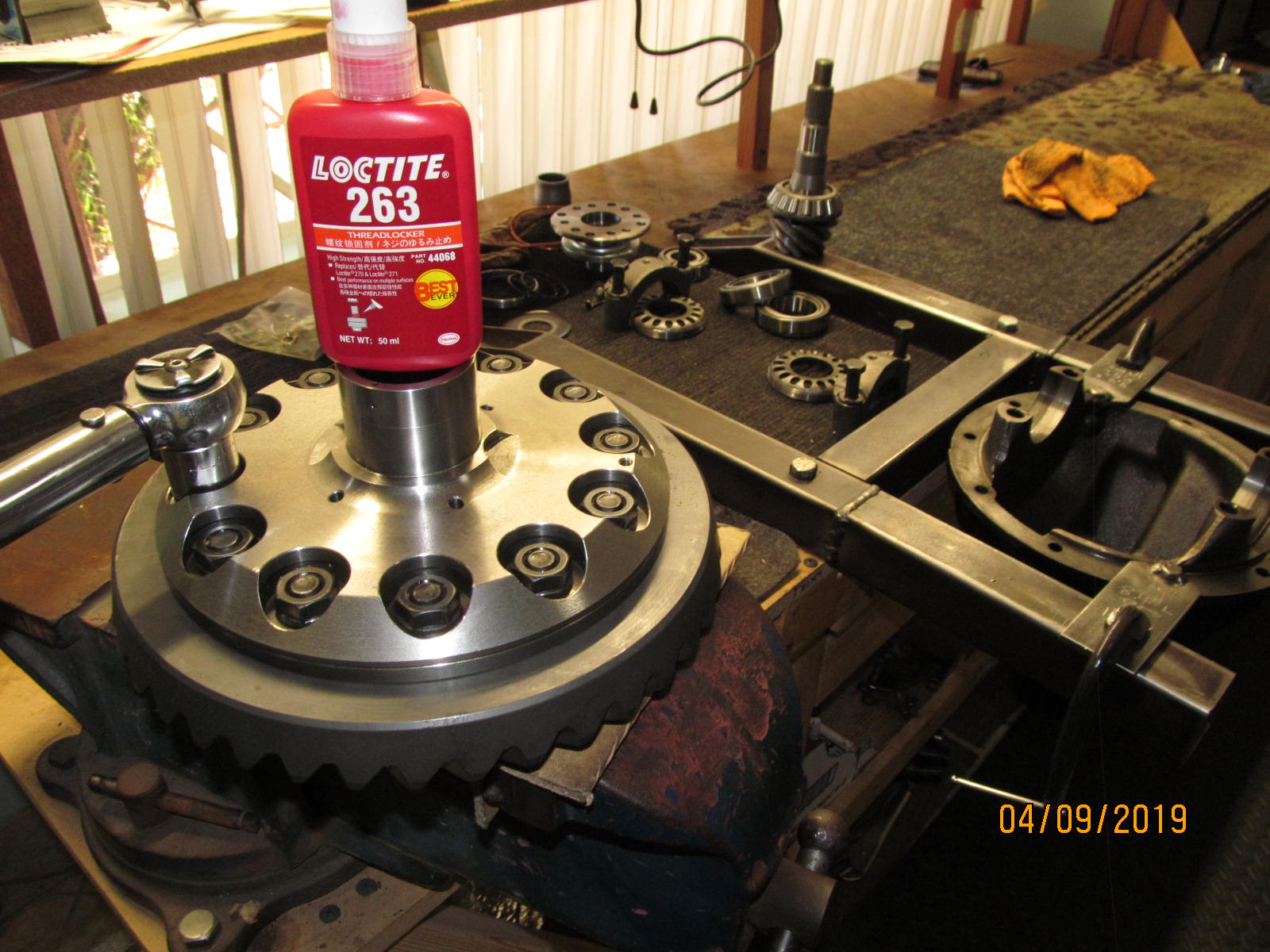 Red Loctite and 81 ft/lb on the 12 bolts/nuts.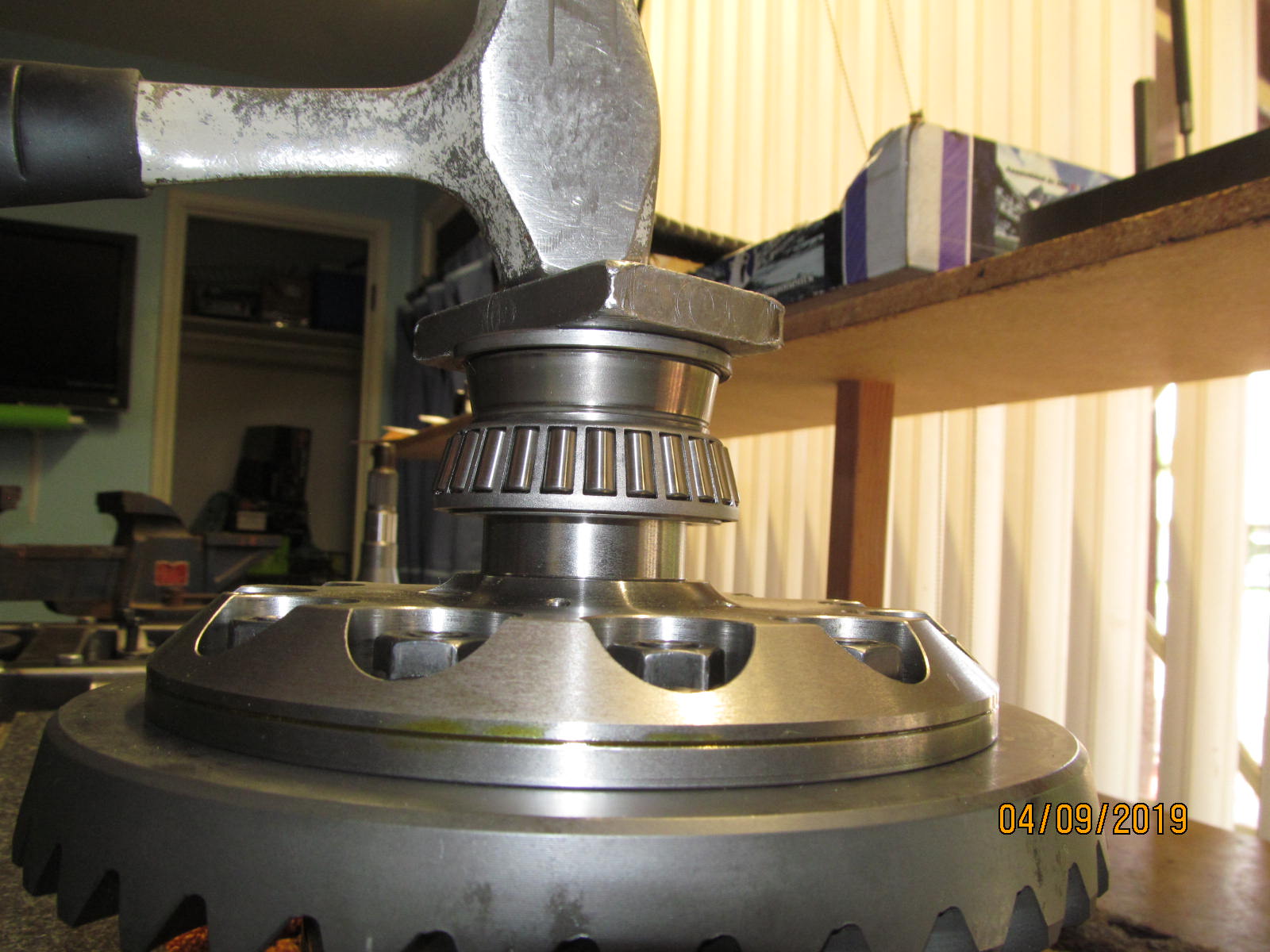 Very tight fitting carrier bearings.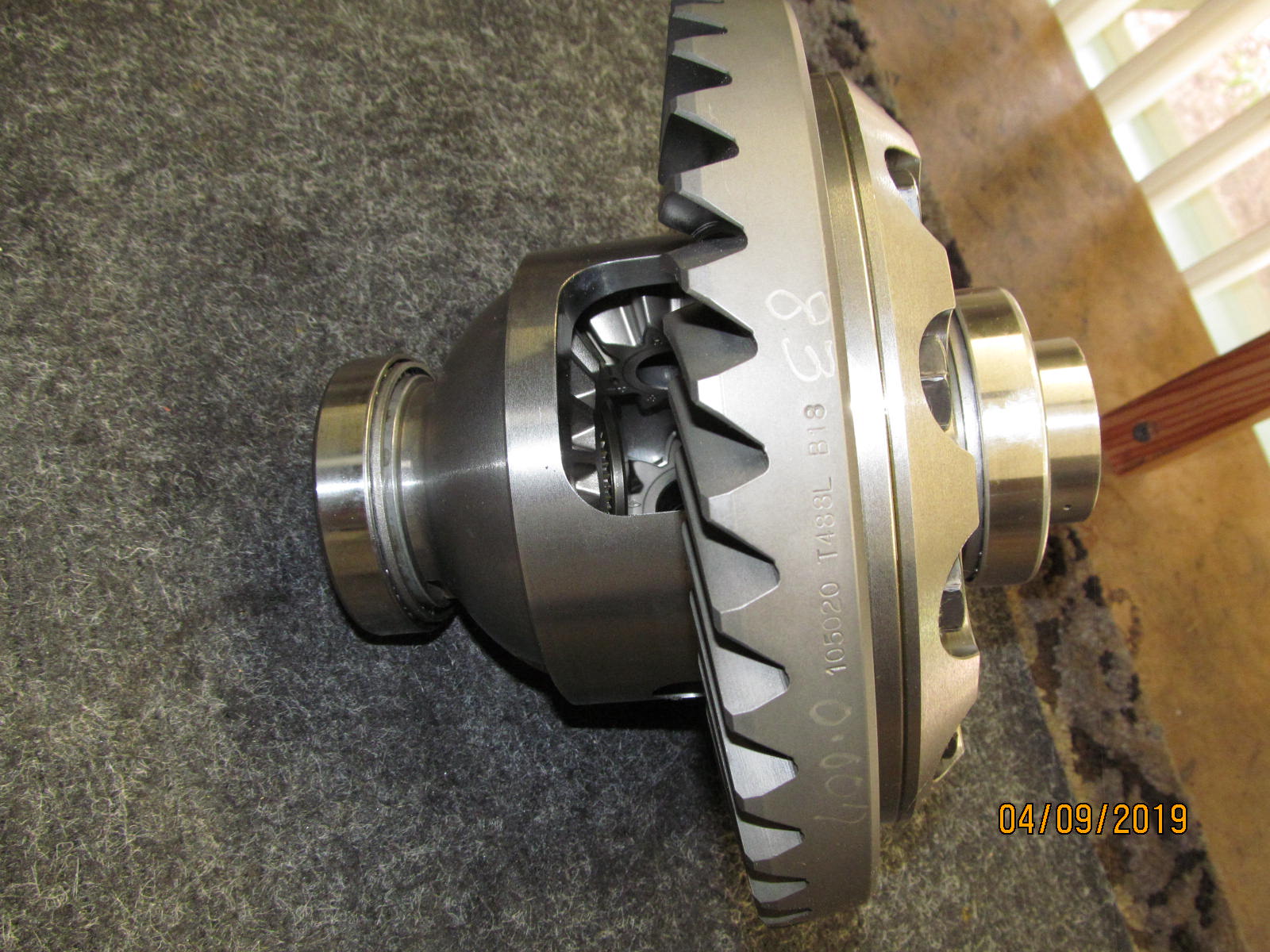 With ring gear and carrier bearings on, this center section is put to the side.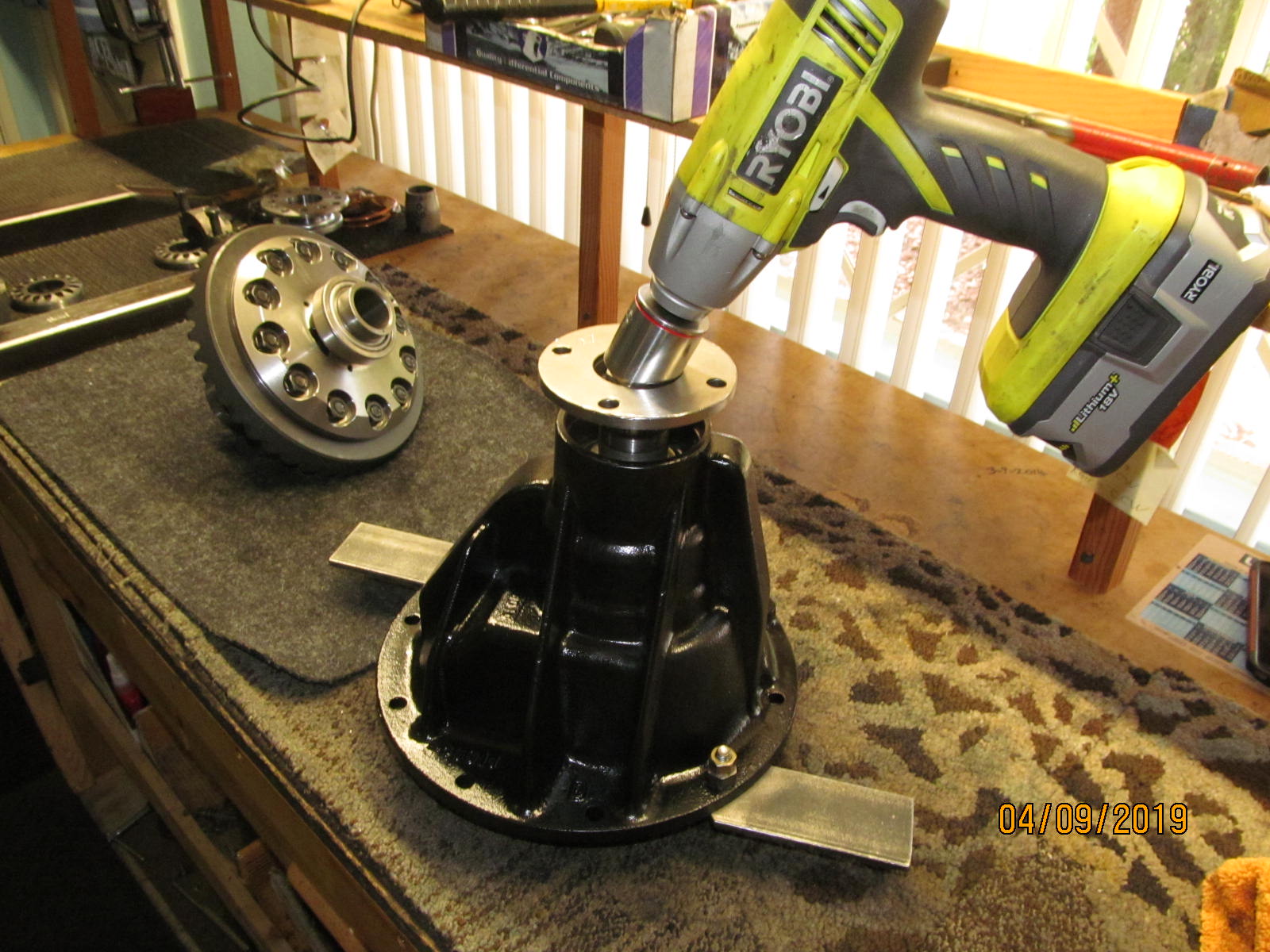 Pinion shaft is now mounted up....tightened up just enough with the electric impact to offer about 10 in/lb of preload.
1st paint test...not bad. Looks pretty good? Maybe "exact depth"?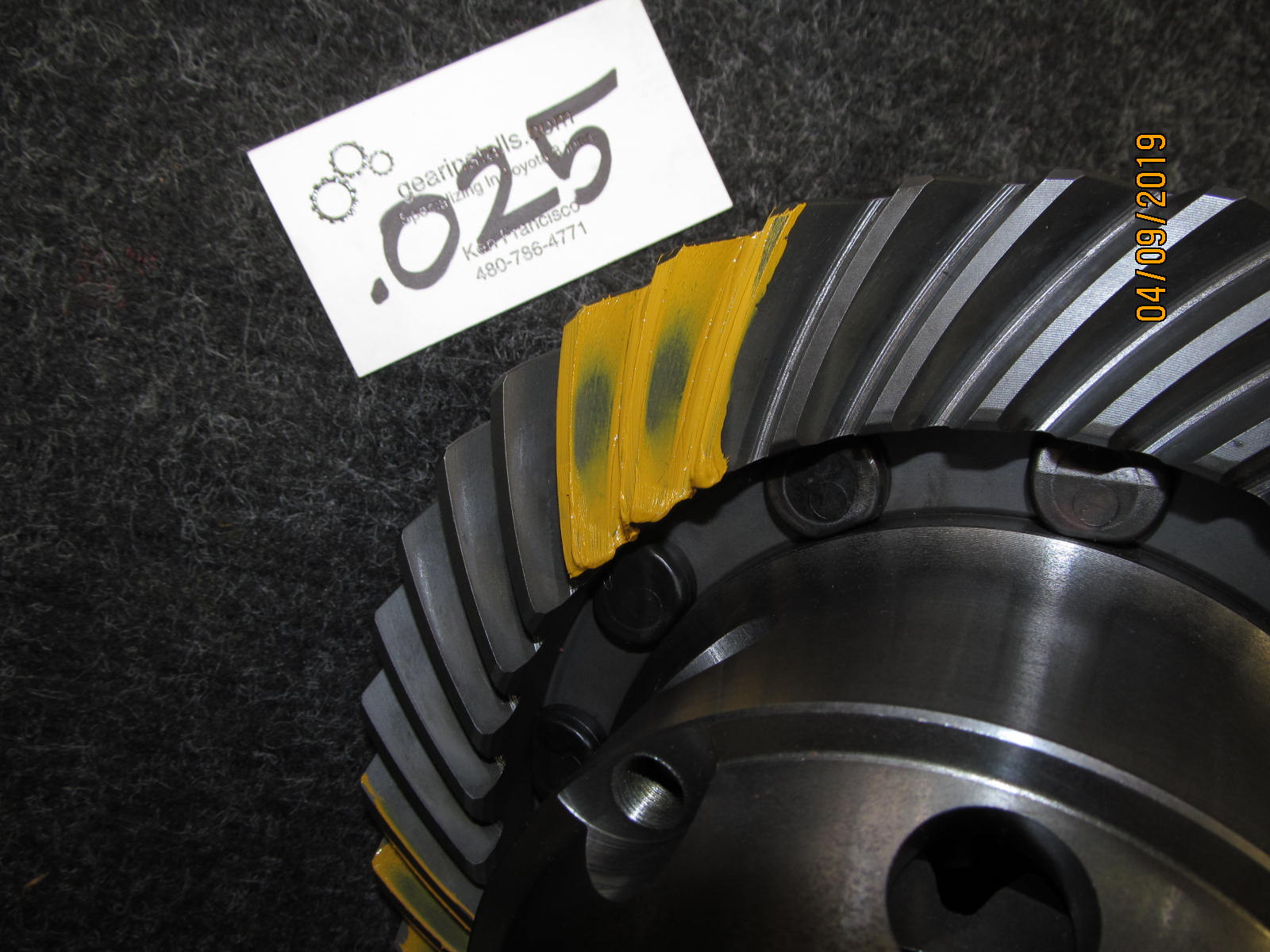 Coast....looks good. Exact depth maybe.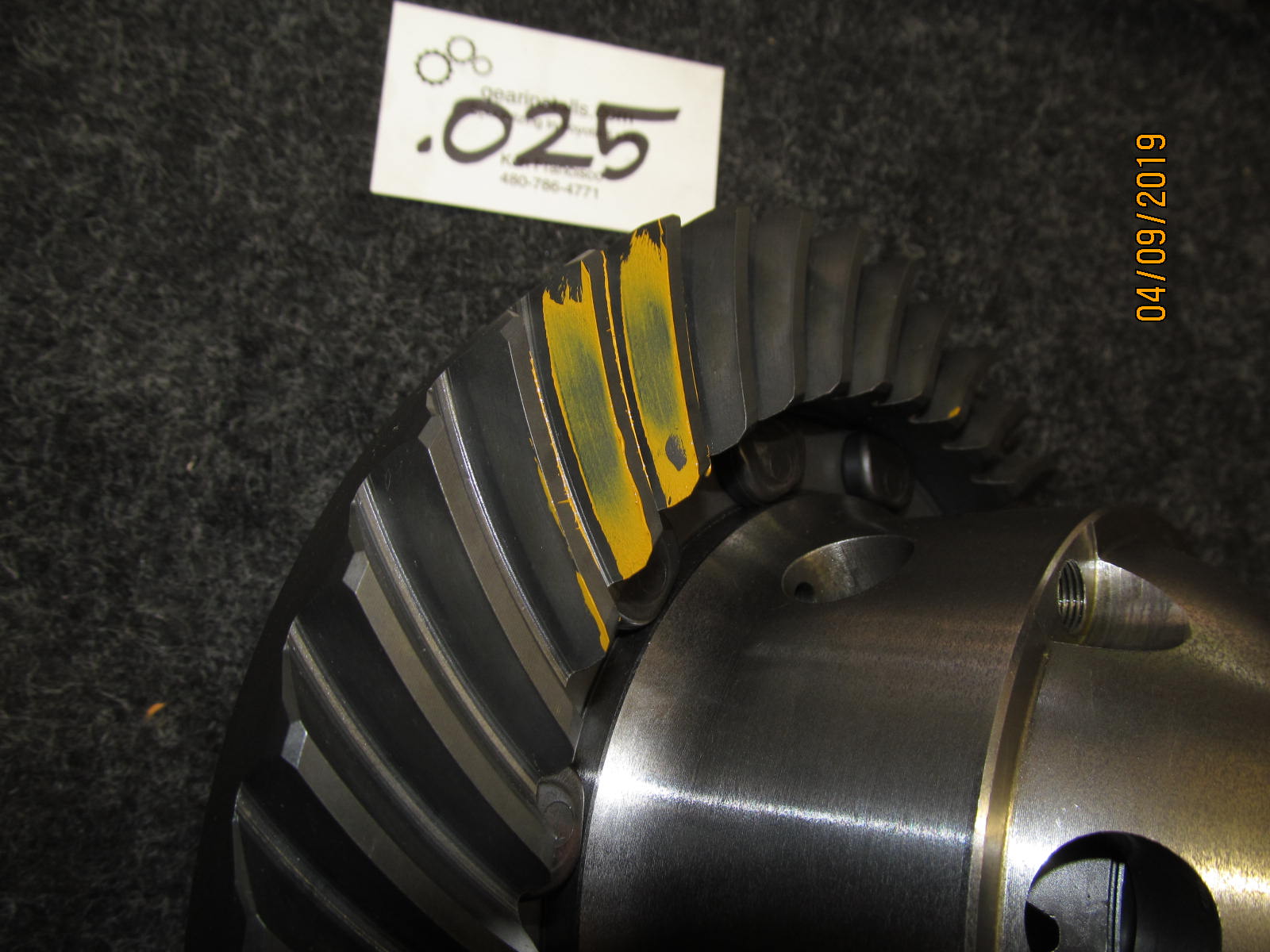 Reverse painted drive....exact.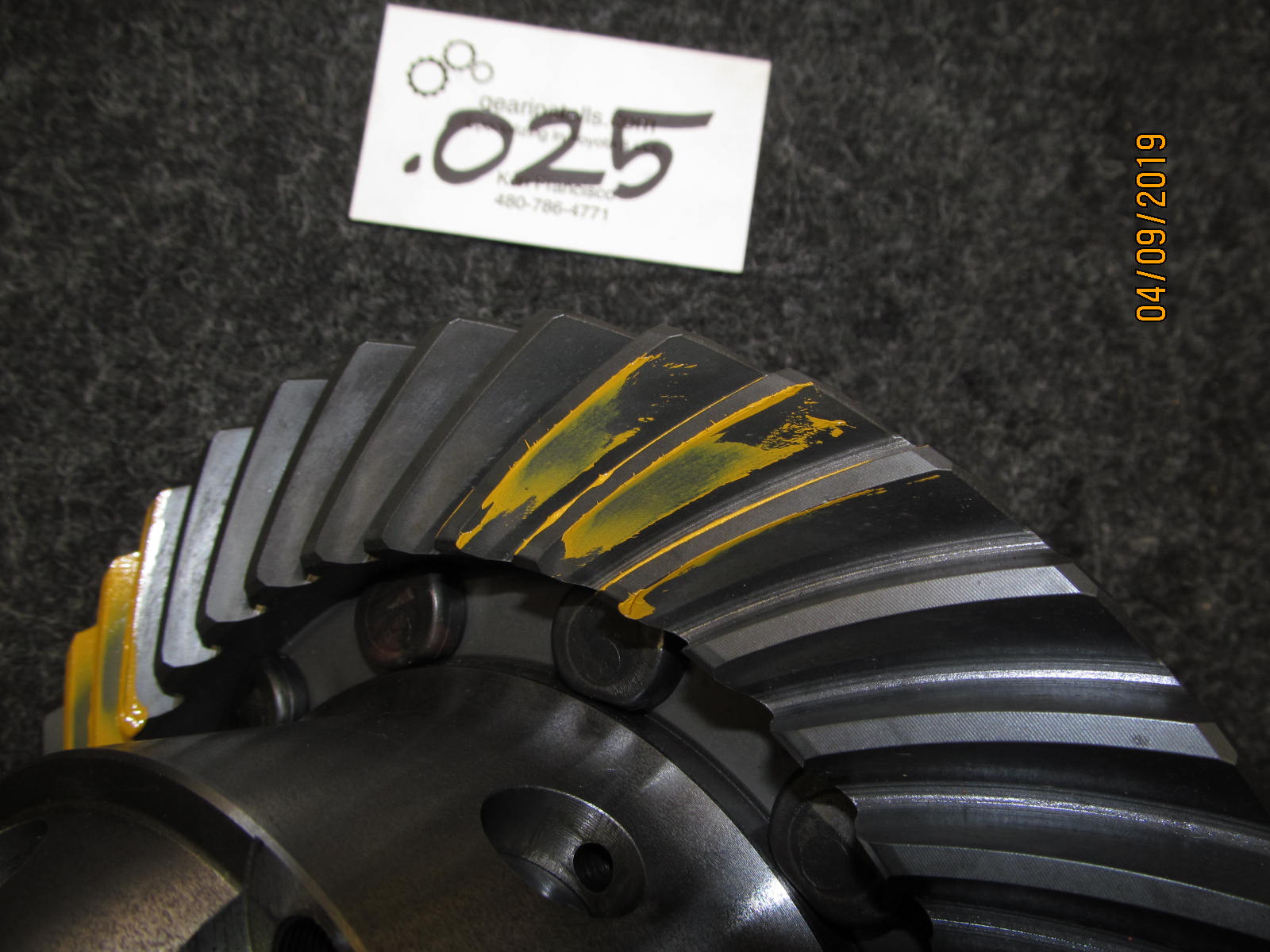 Reverse painted coast.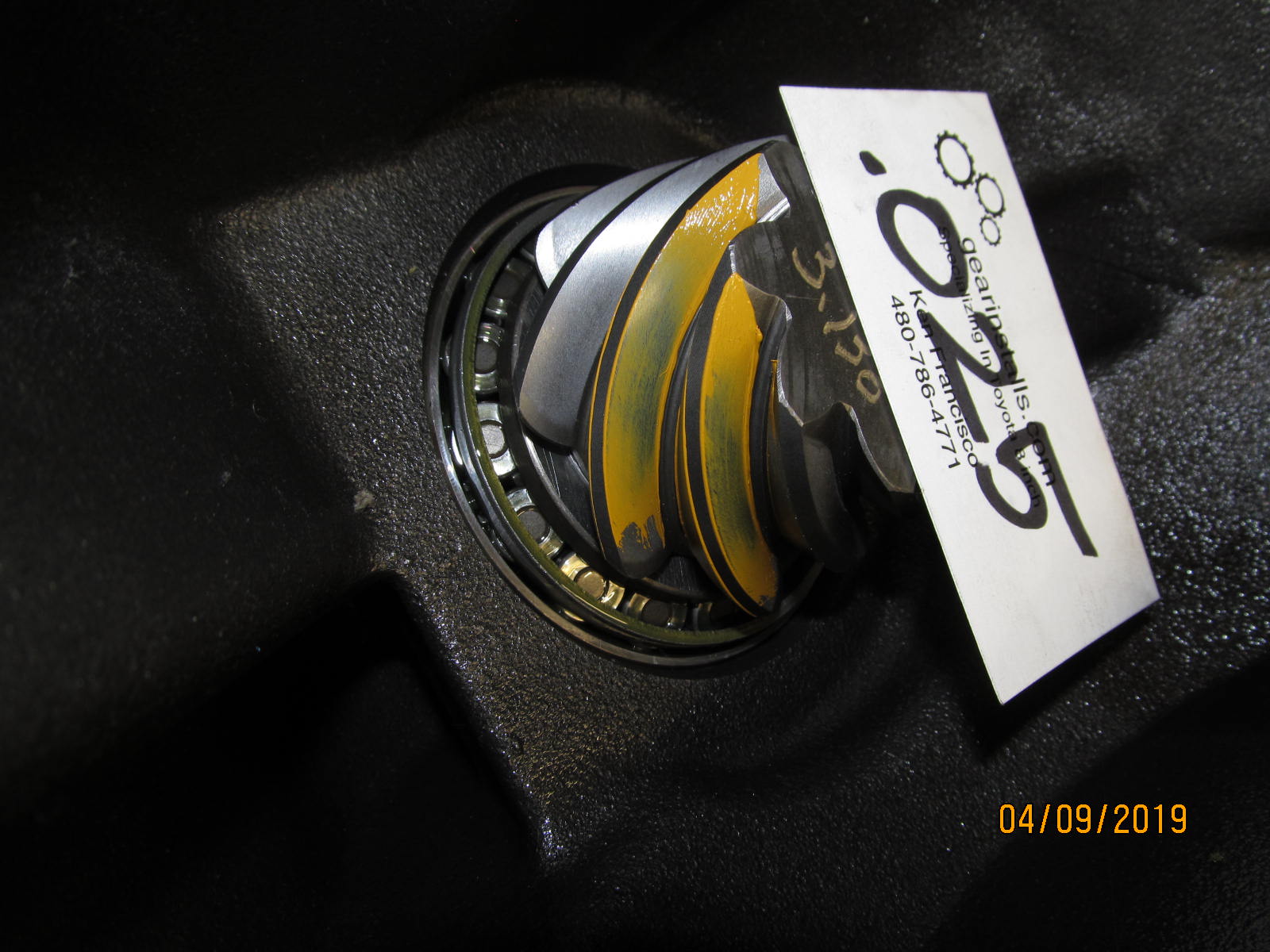 The comet tail is unsure.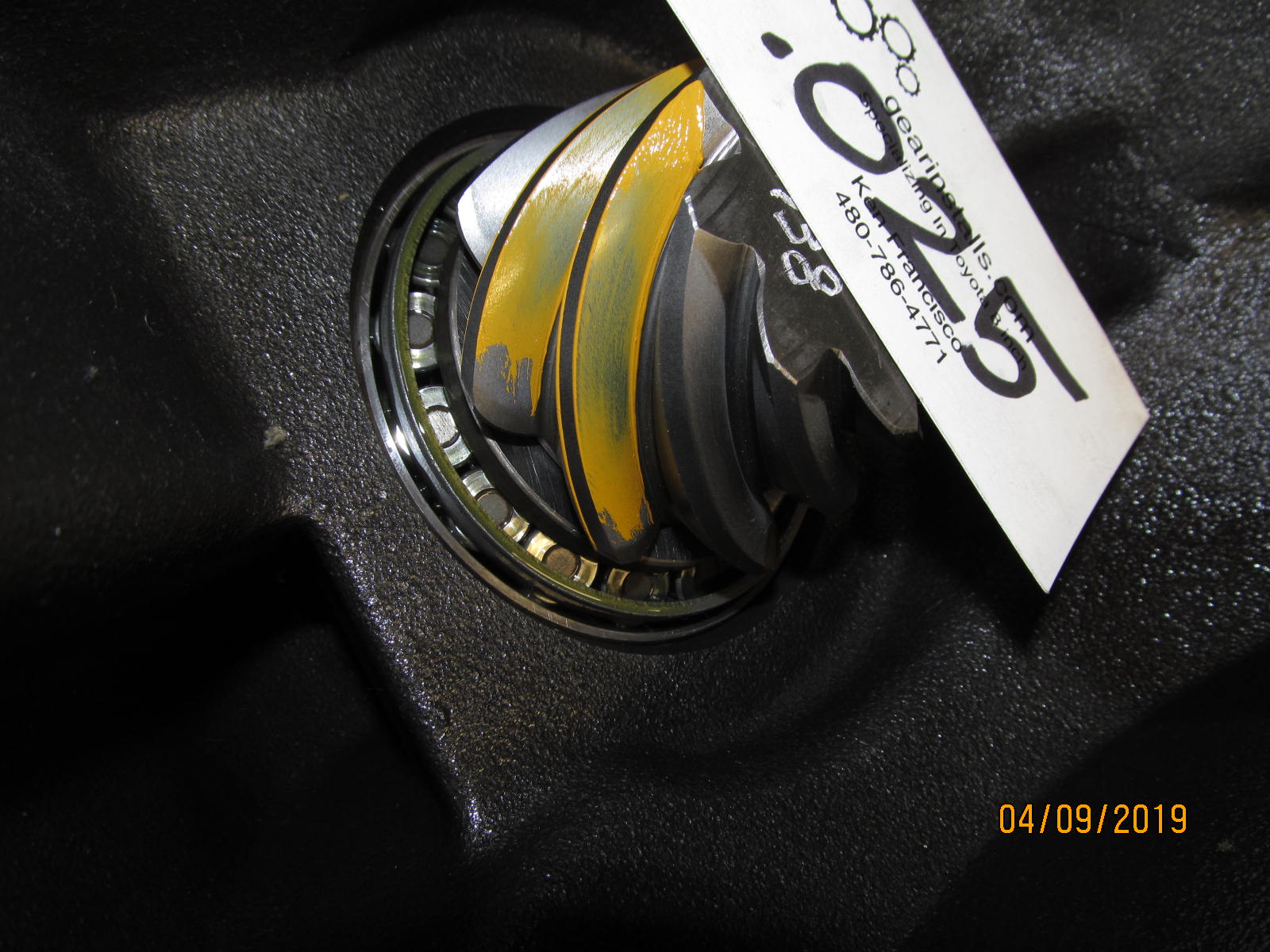 The comet tail looks like it has a "hot spot" right in the root of the tooth.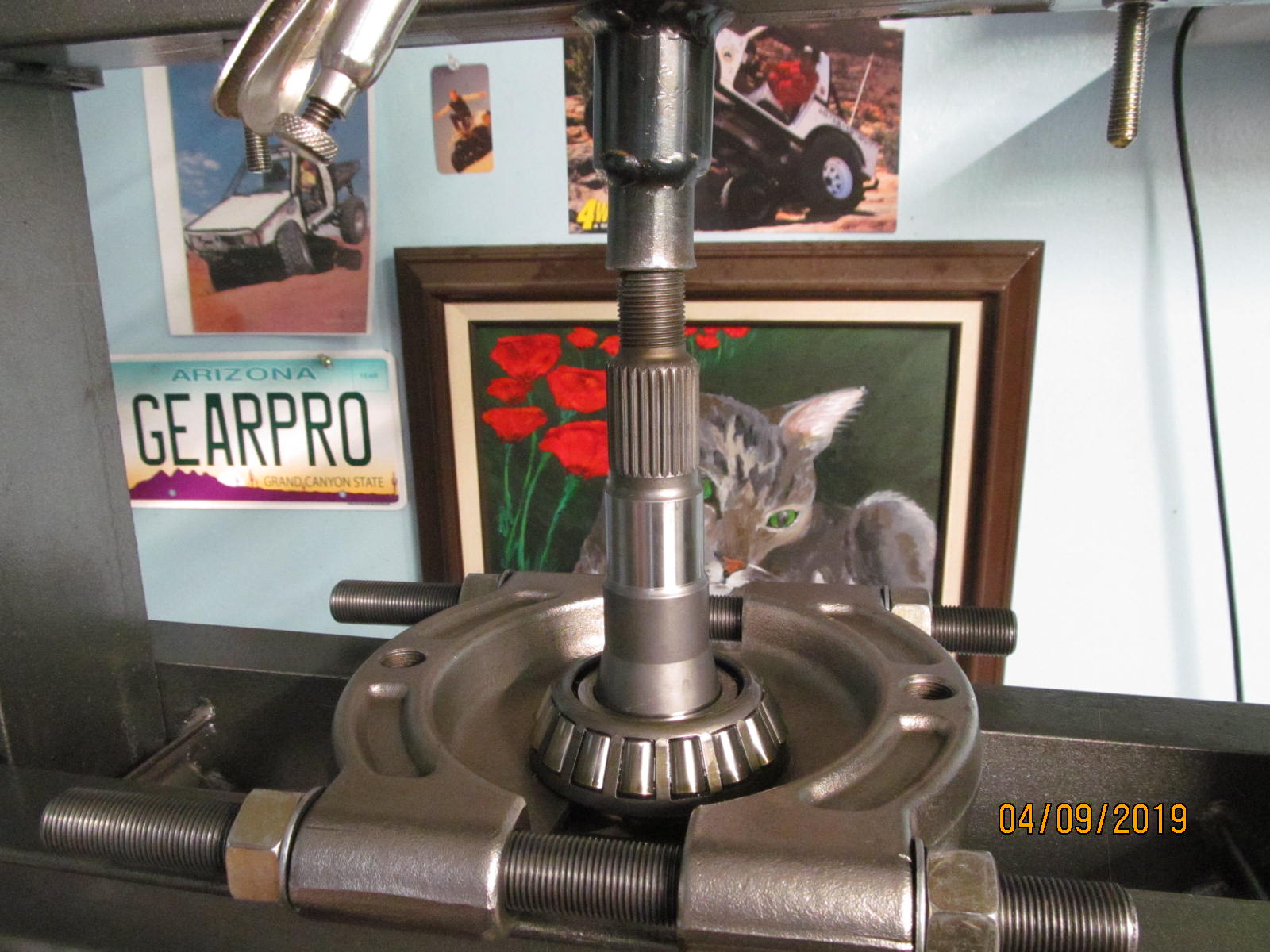 Let's go a little deeper and see what it looks like. Press off the bearing....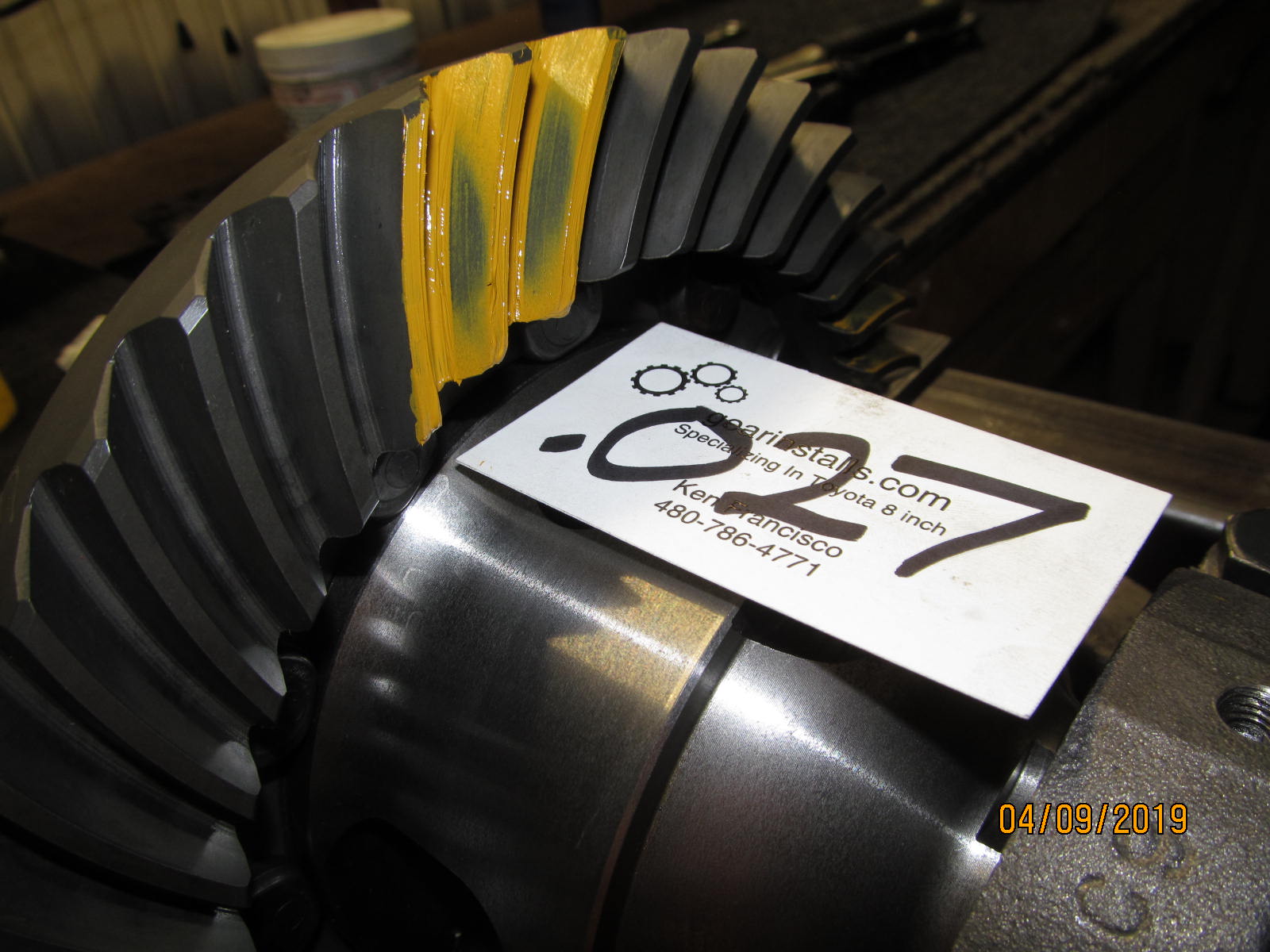 This time with .027"....only .002" deeper but look how it has that slight deep look that I prefer.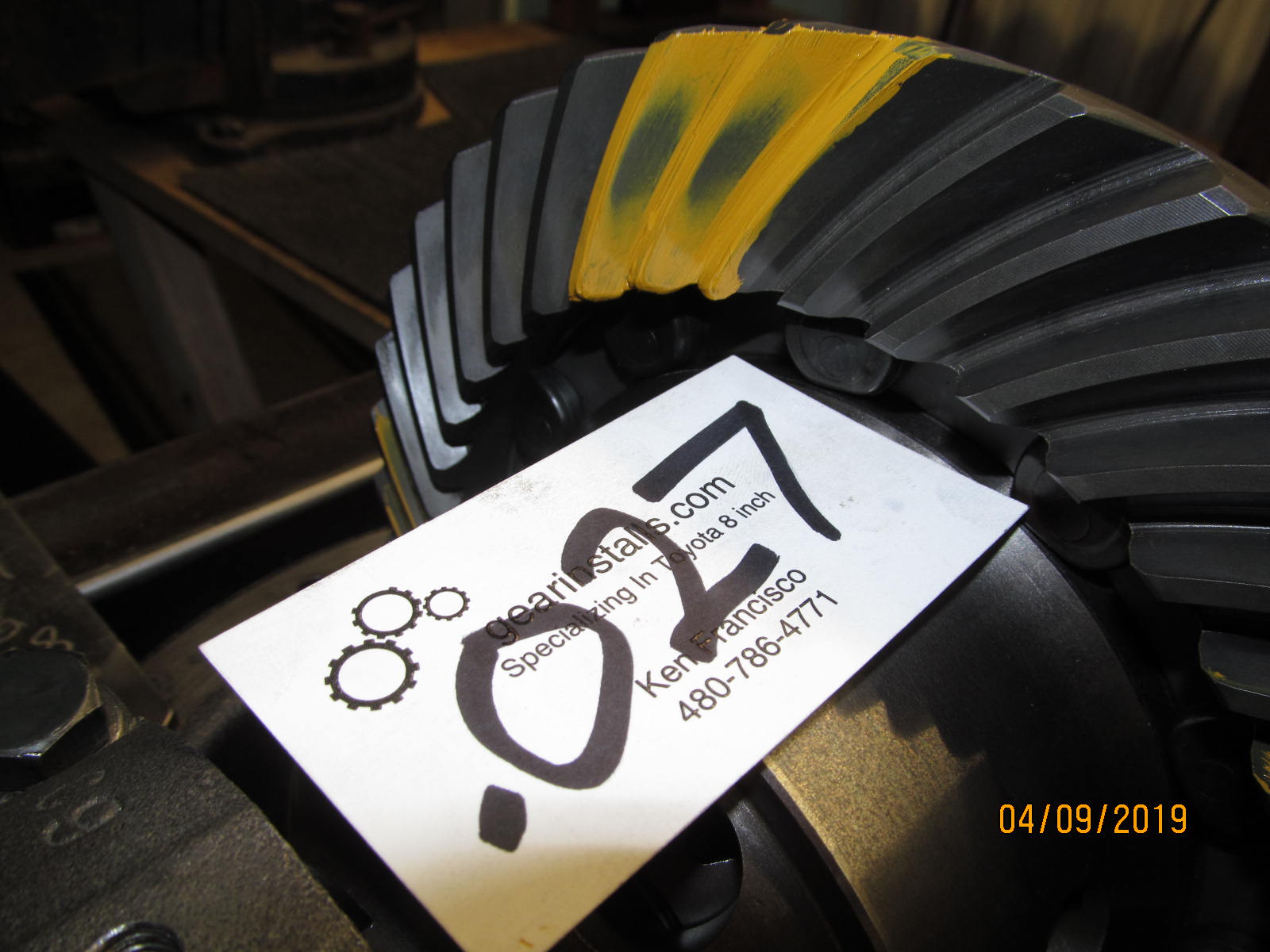 Coast side looks sweet.
Old business cards....don't call that number cause I don't know who you will get :)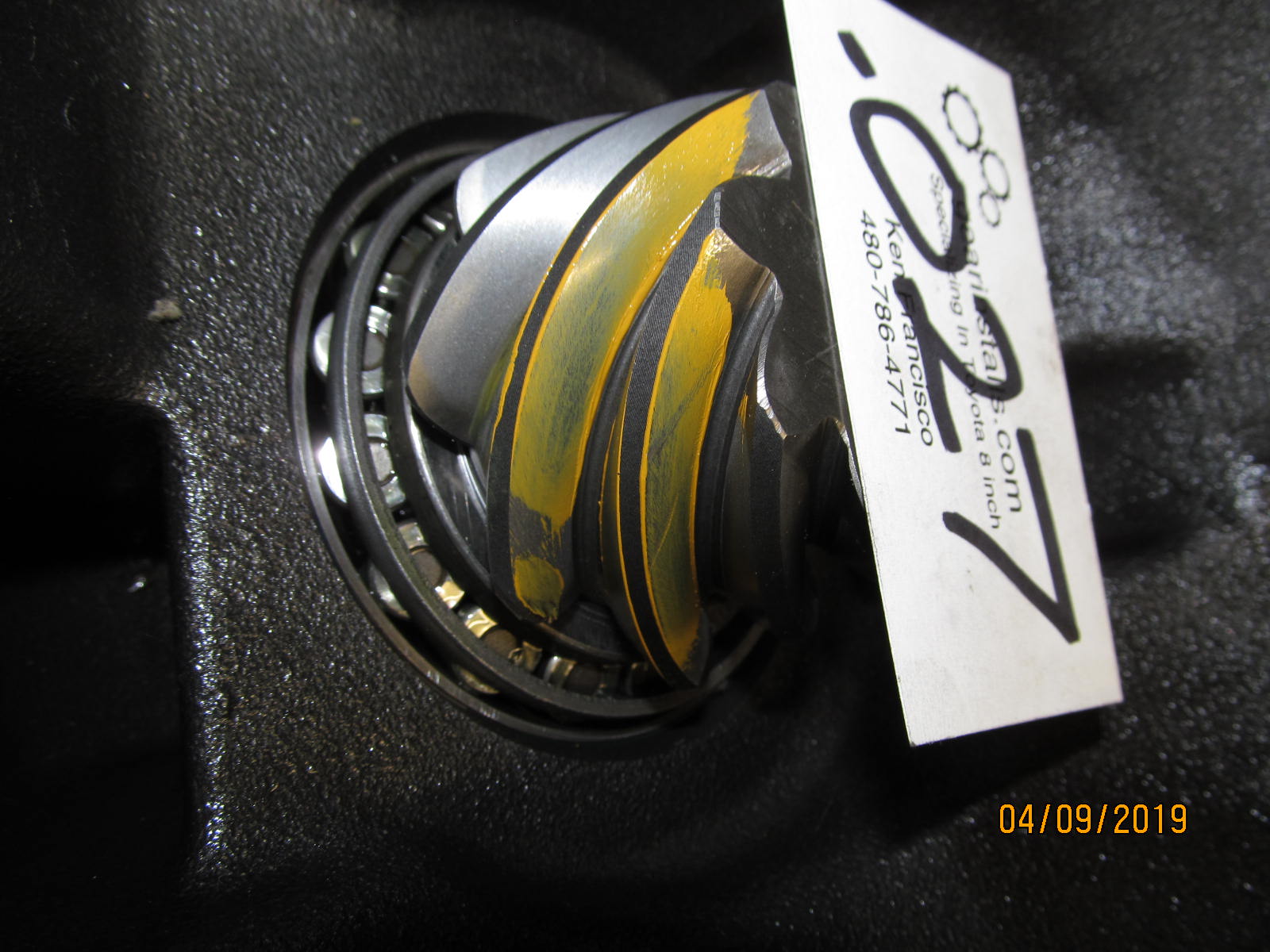 Comet tail...........
This tail is not in the root and feathering out closer to center. A very soft feathering.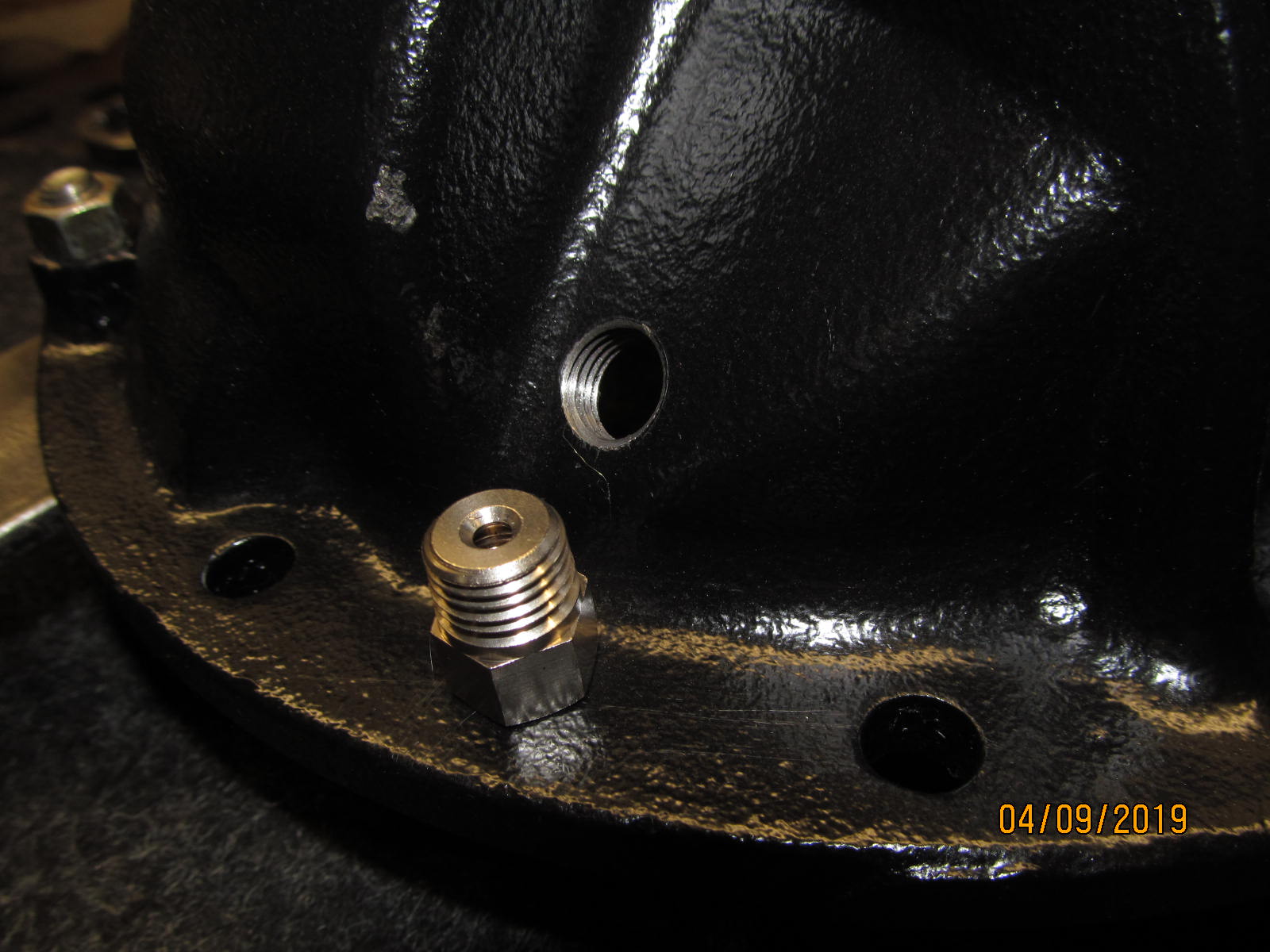 With depth set, now is a good time to drill and tap the hole for the ARB bulkhead fitting.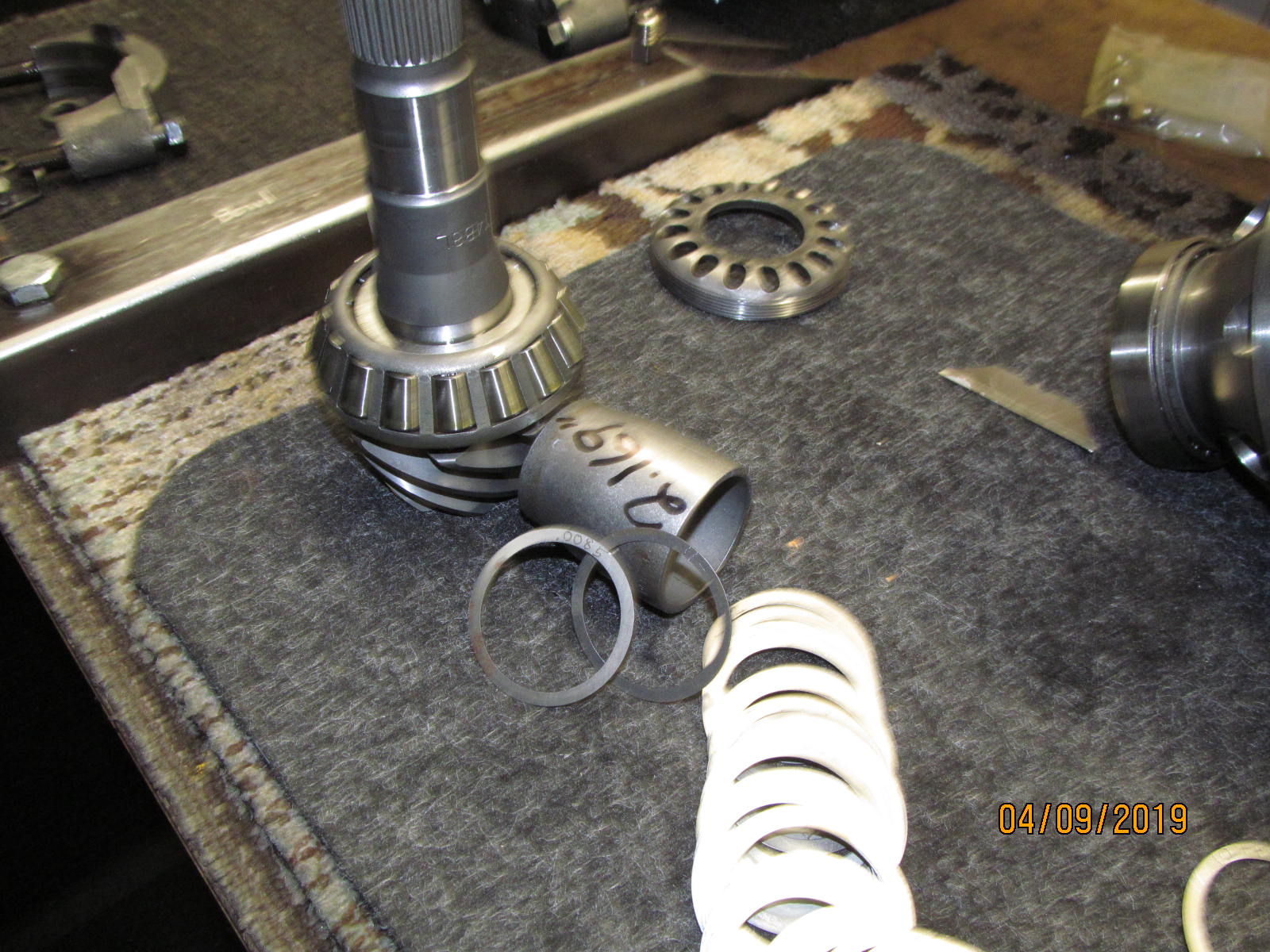 Solid collar is now going in.
Things are a little fuzzy....maybe it's time for another cup of coffee.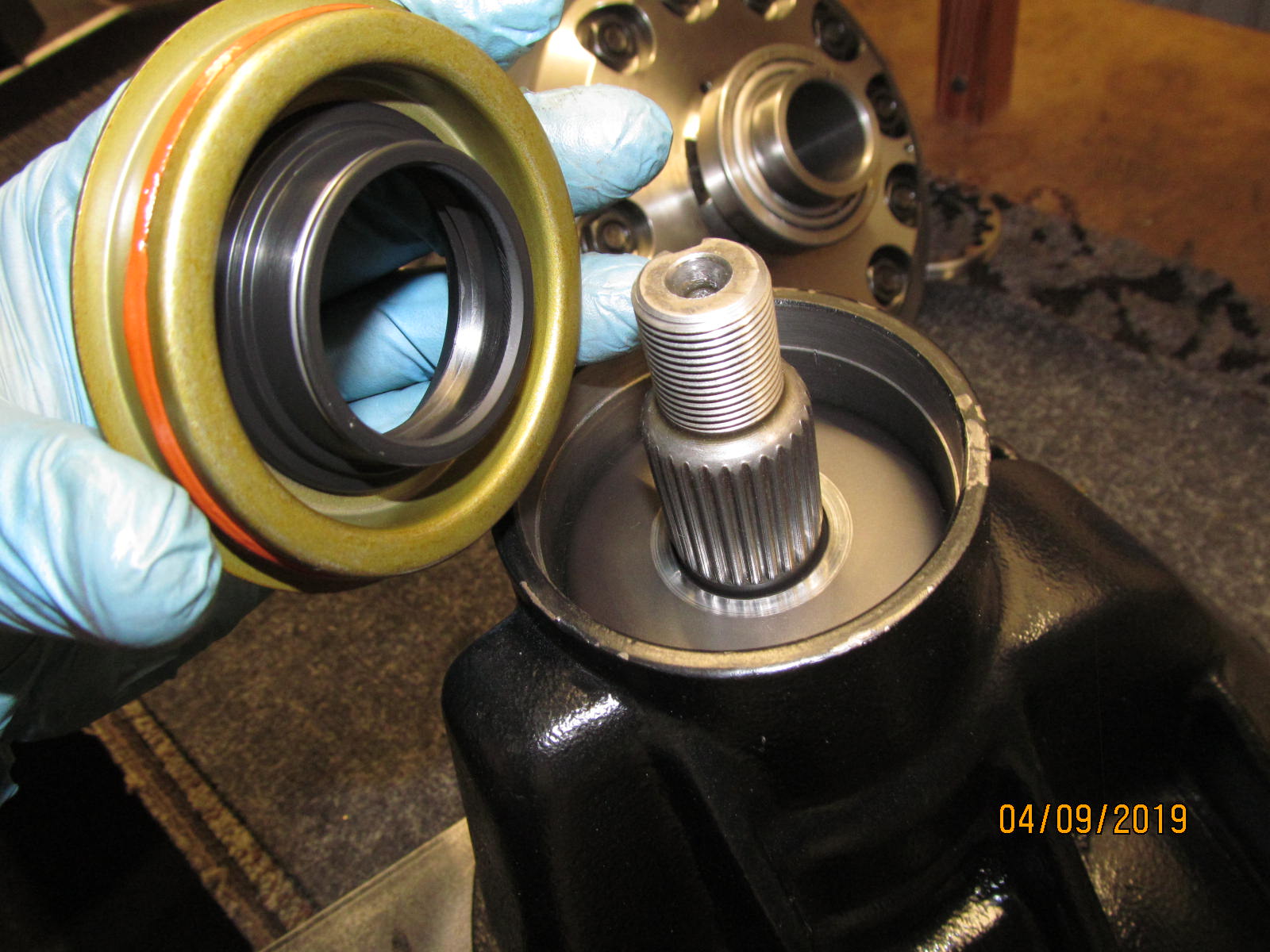 Only the best.....the Marlincrawler seal.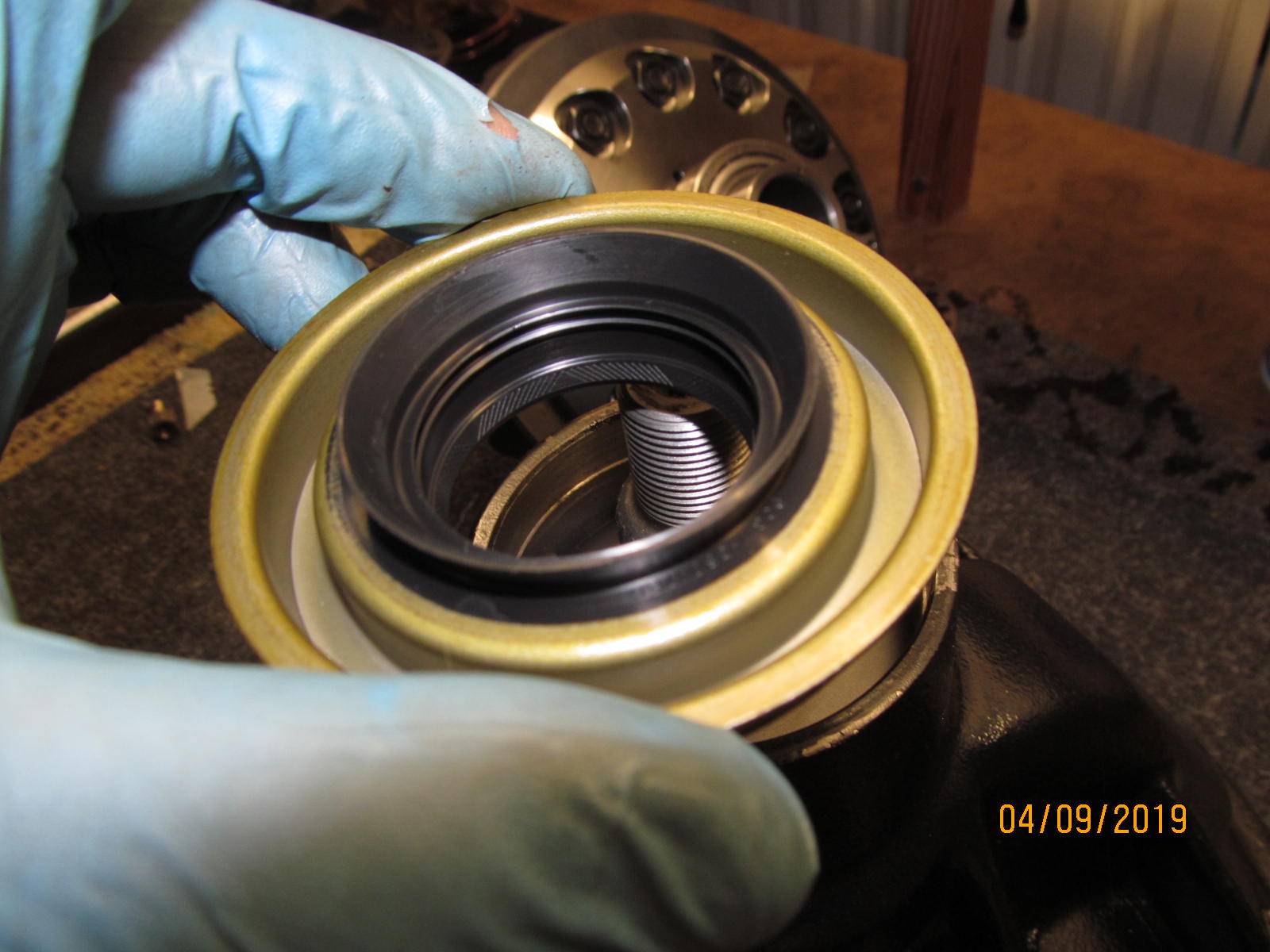 Not shown but gear oil has been applied to all the black rubber surfaces.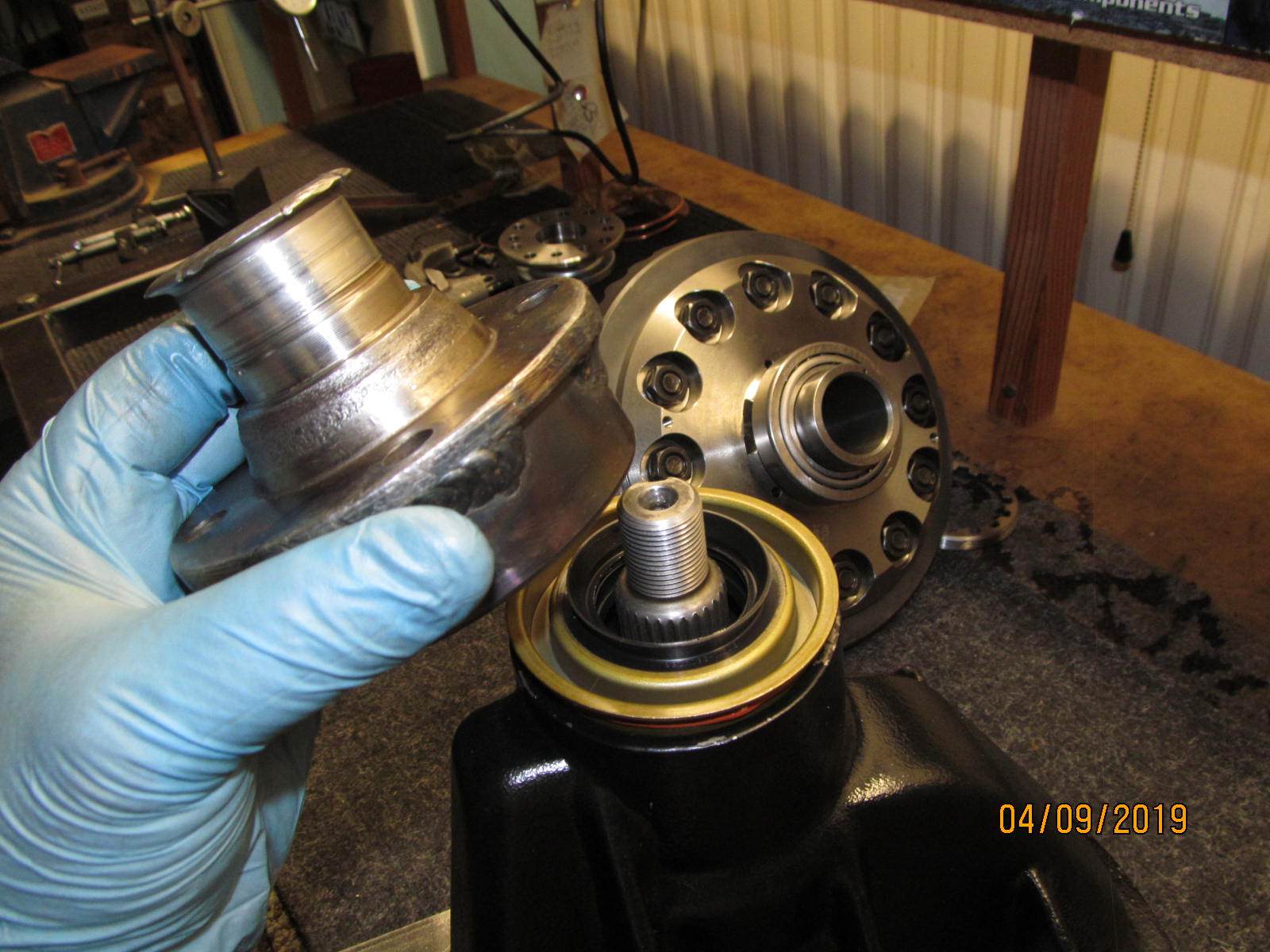 Tap the seal down evenly with 360 degree support.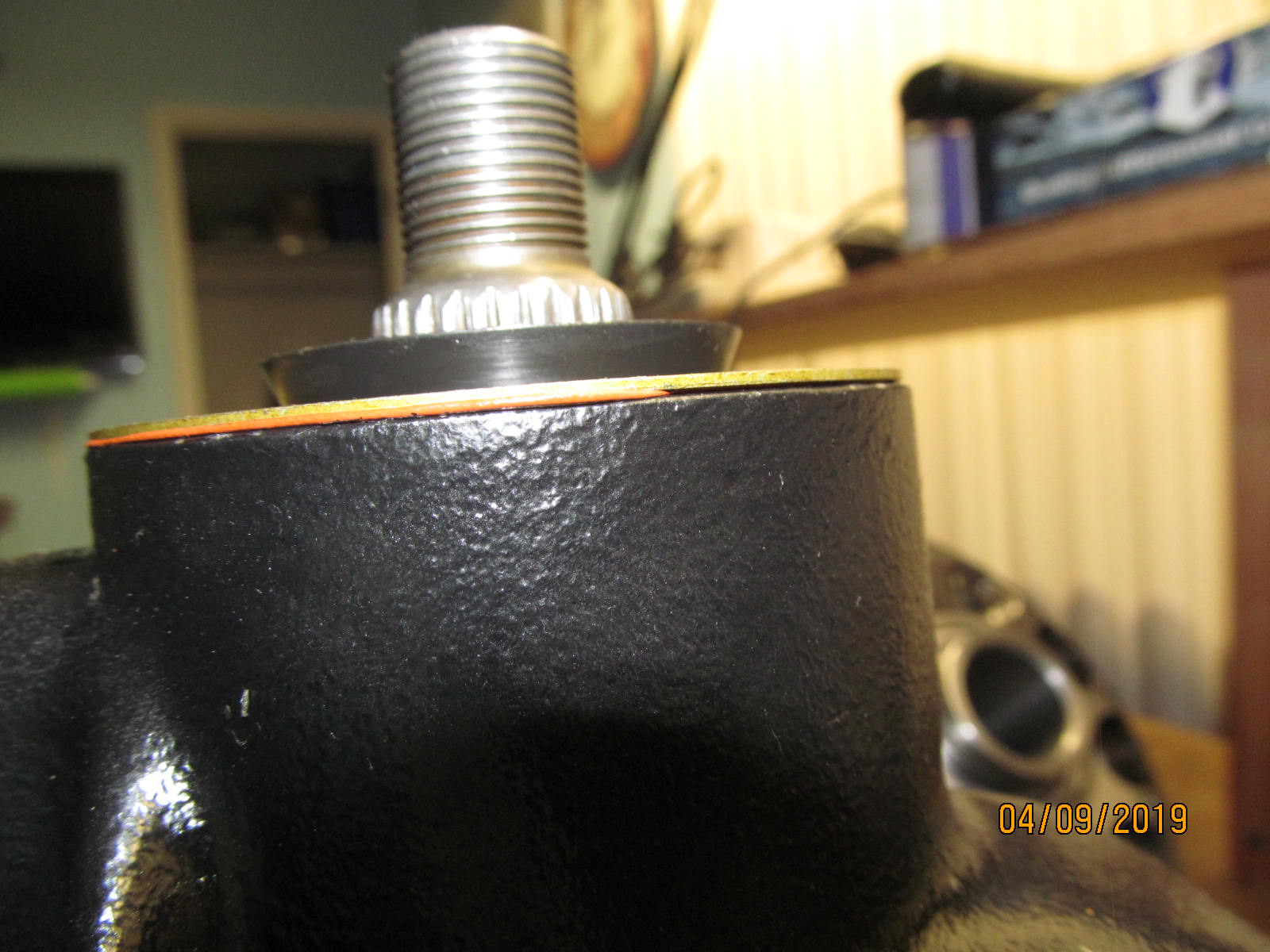 Fully seated.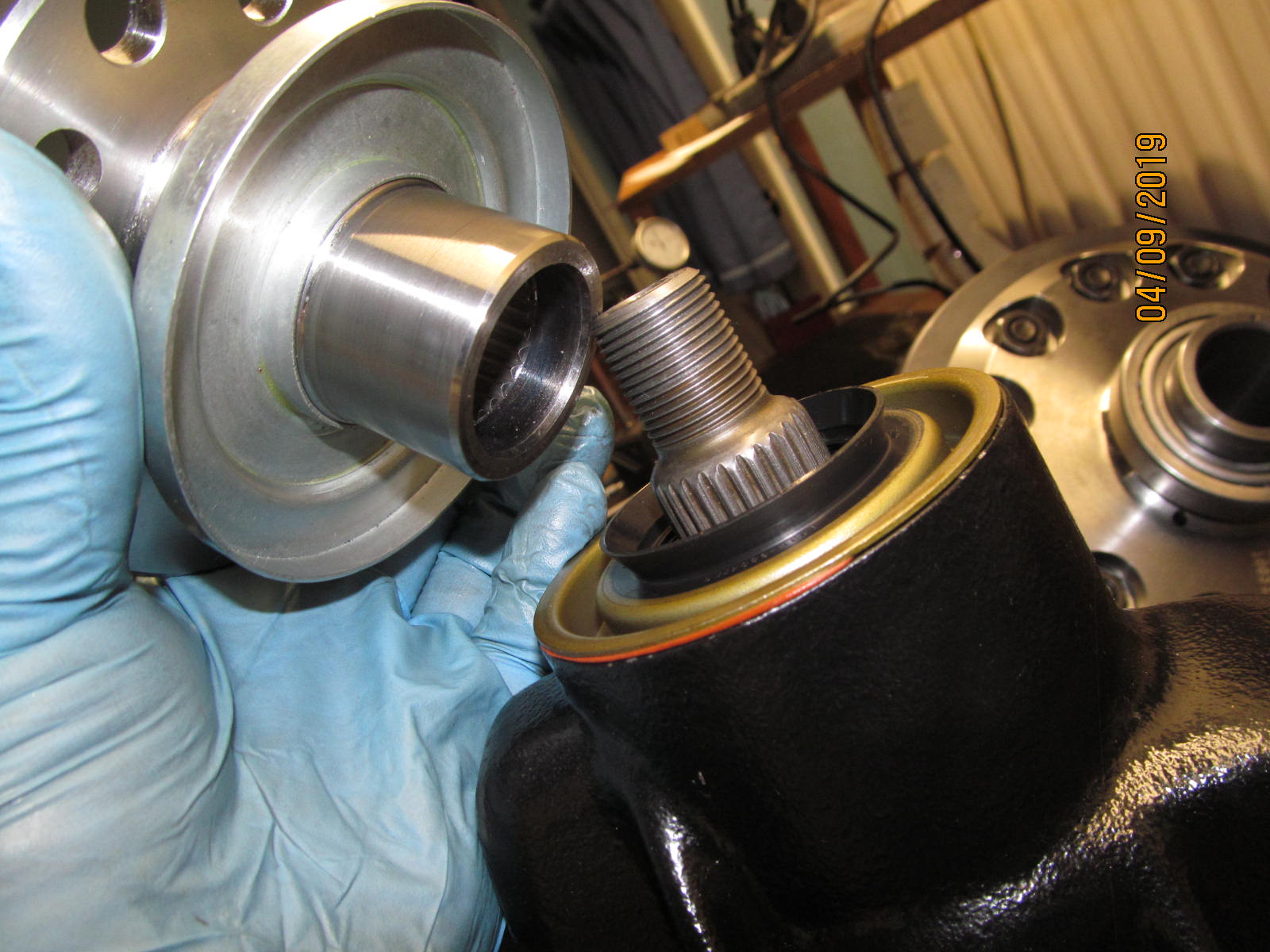 Triple drilled flange goes on.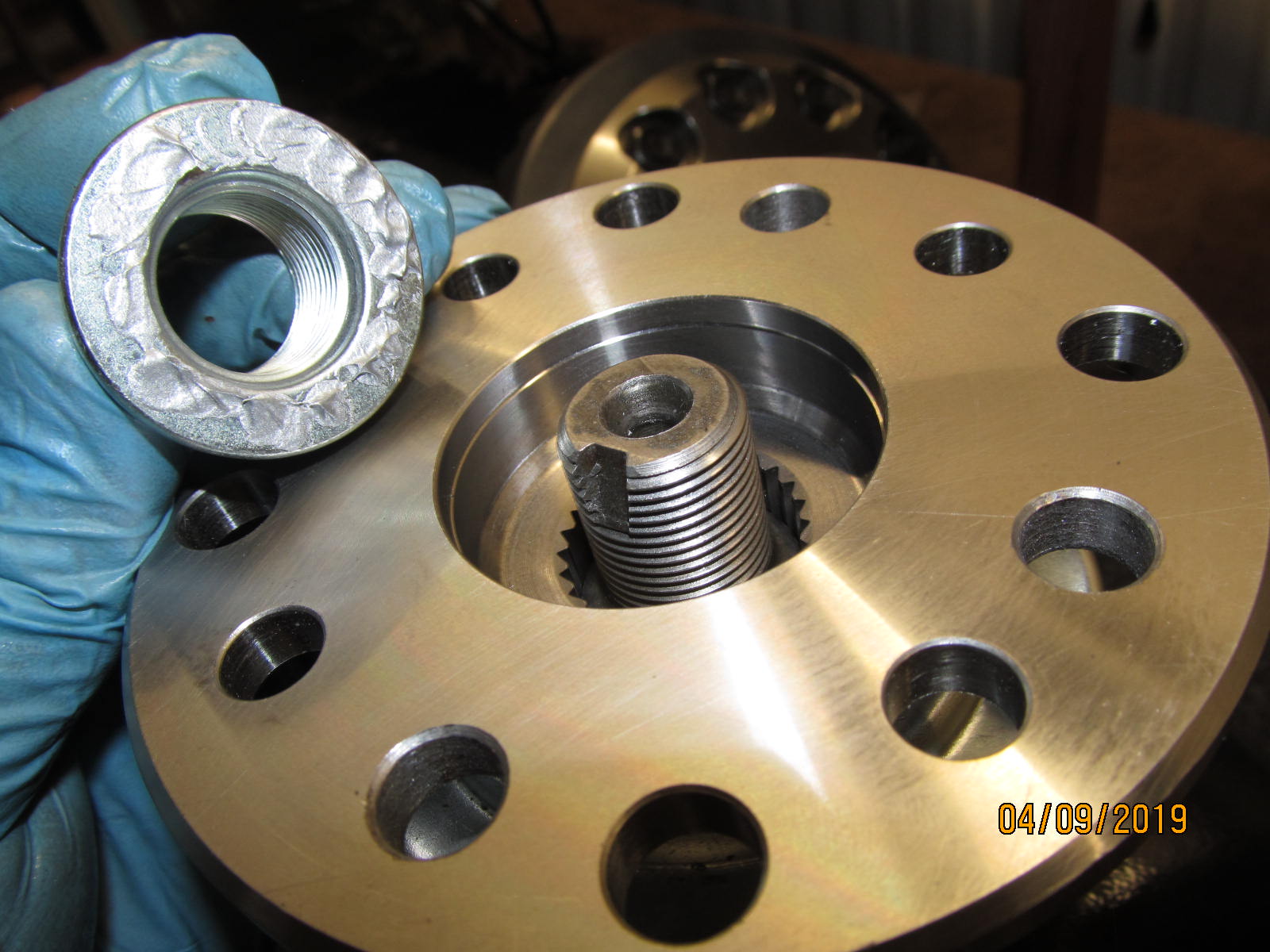 Aluminum based anti-seize on the flange nut to help me tighten the nut up properly.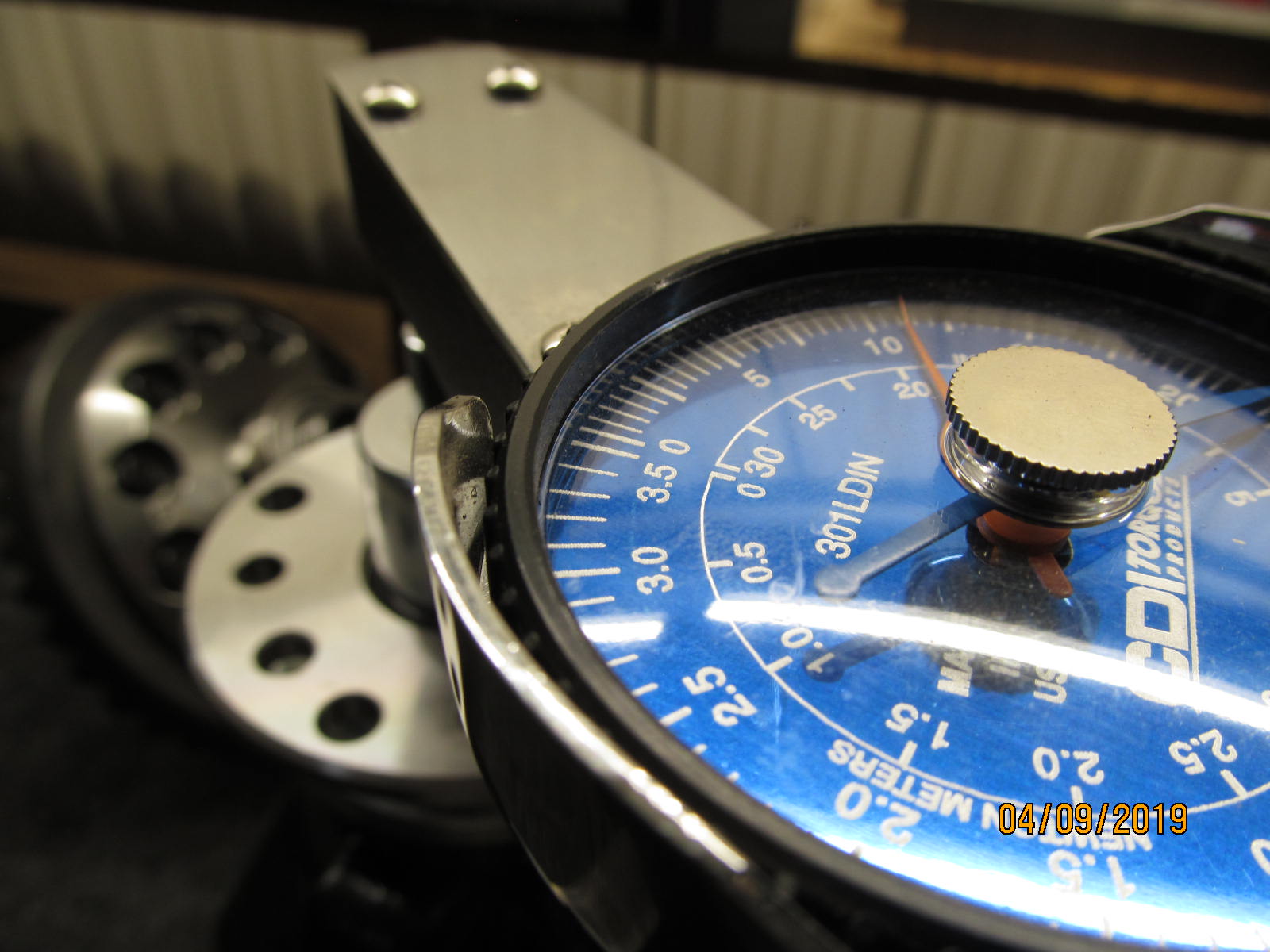 Tightened and then a check with the pinion torque wrench shows a nice, smooth 11 in/lb of PPL.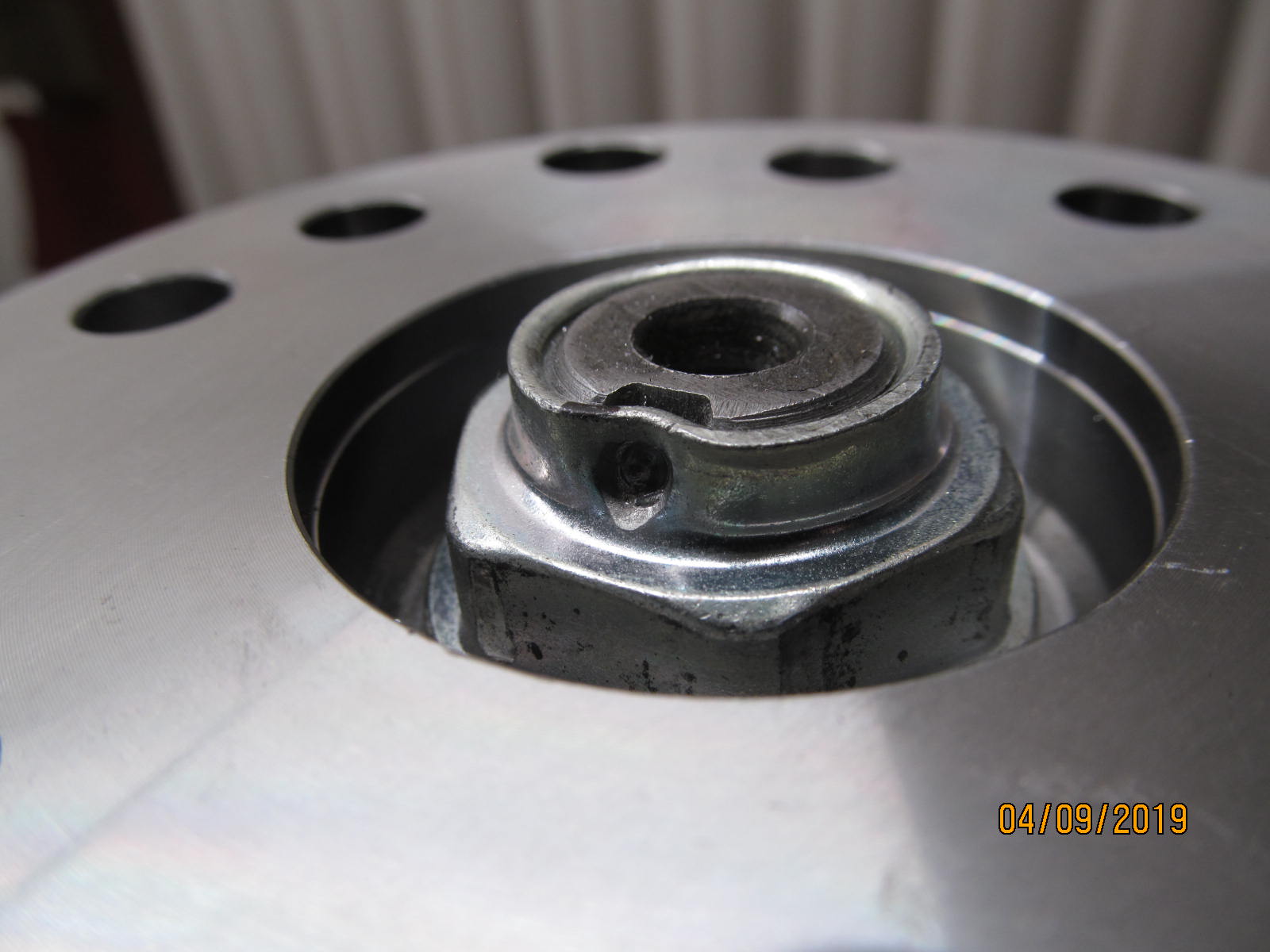 DING.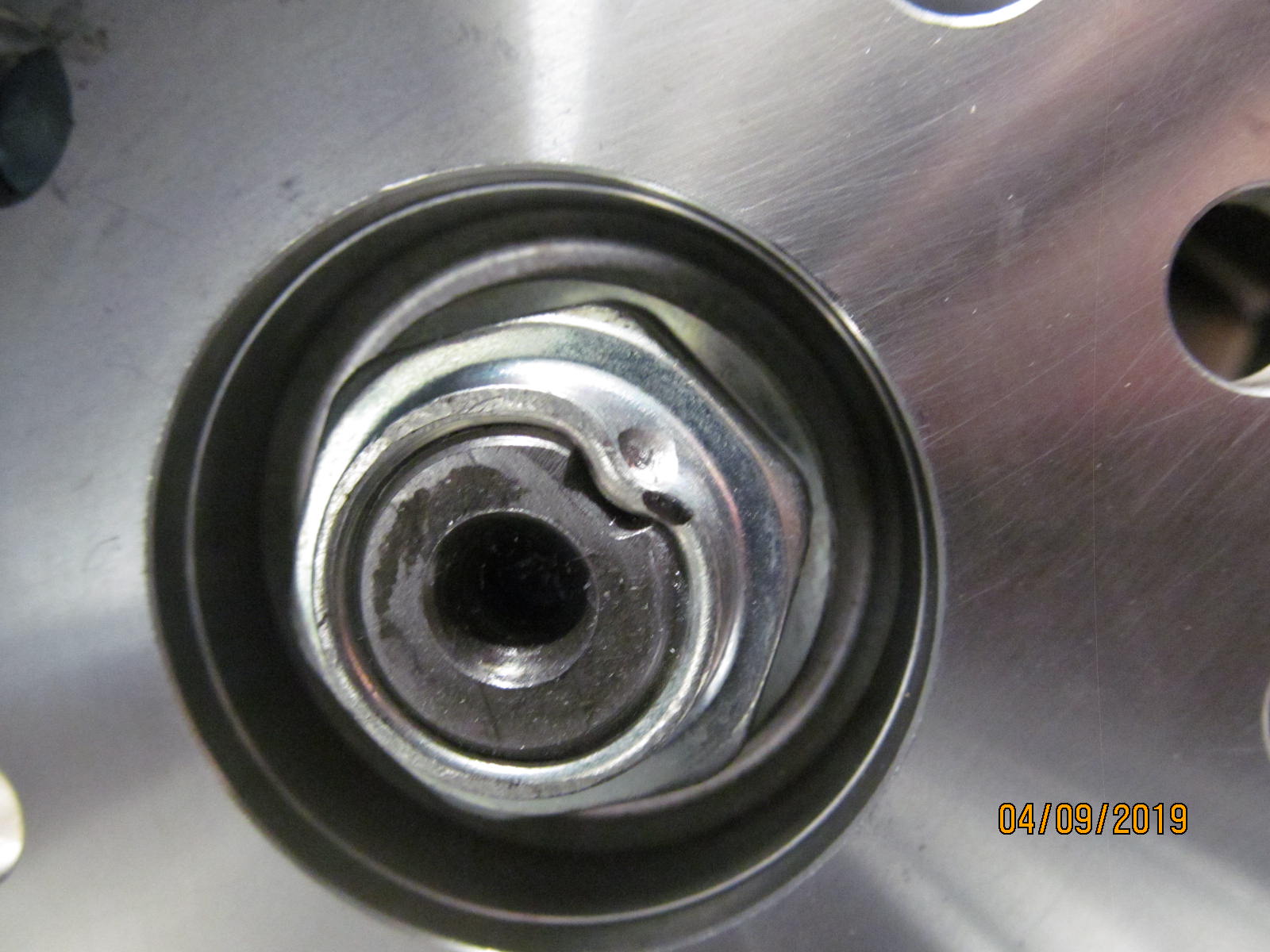 ,,,,,,,,,,,,,,,,,,,,,,,,,,,,,,,,,,,,,,,,,,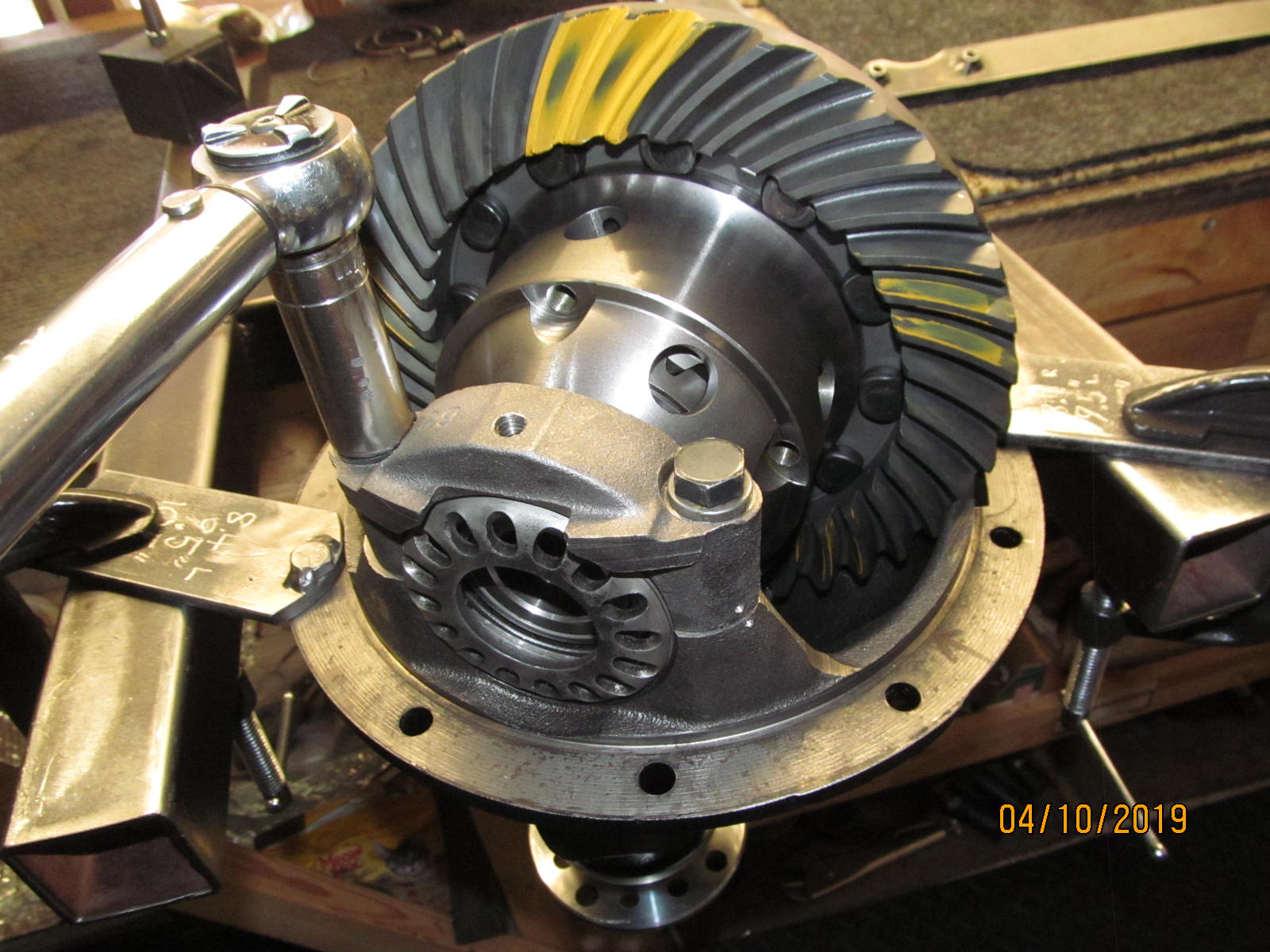 70 ft/lb on the 4 bearing cap bolts.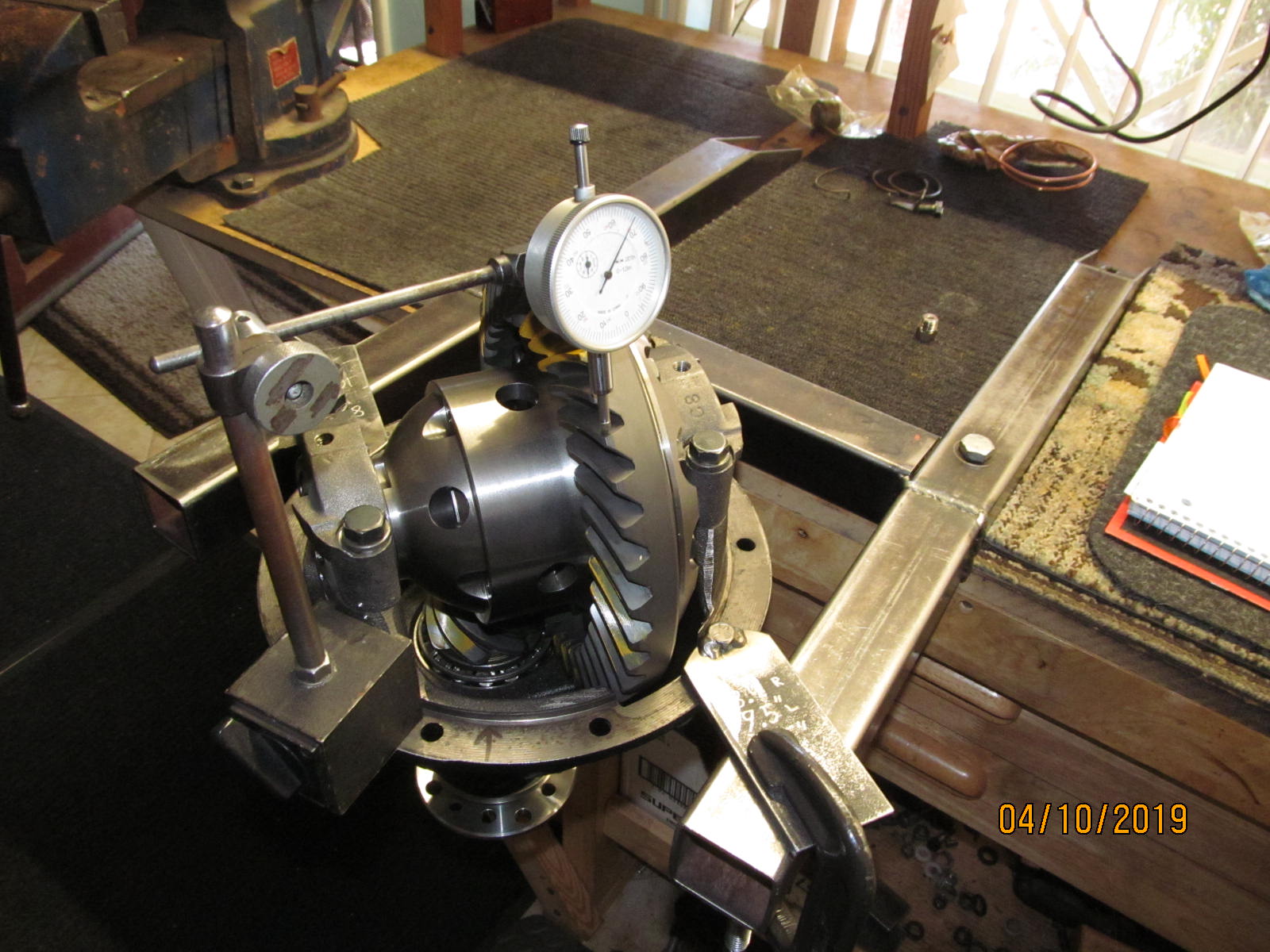 The large adjuster wheels were cranked to get a strong bearing preload with the
minimum recommended backlash which the notes below will show .006".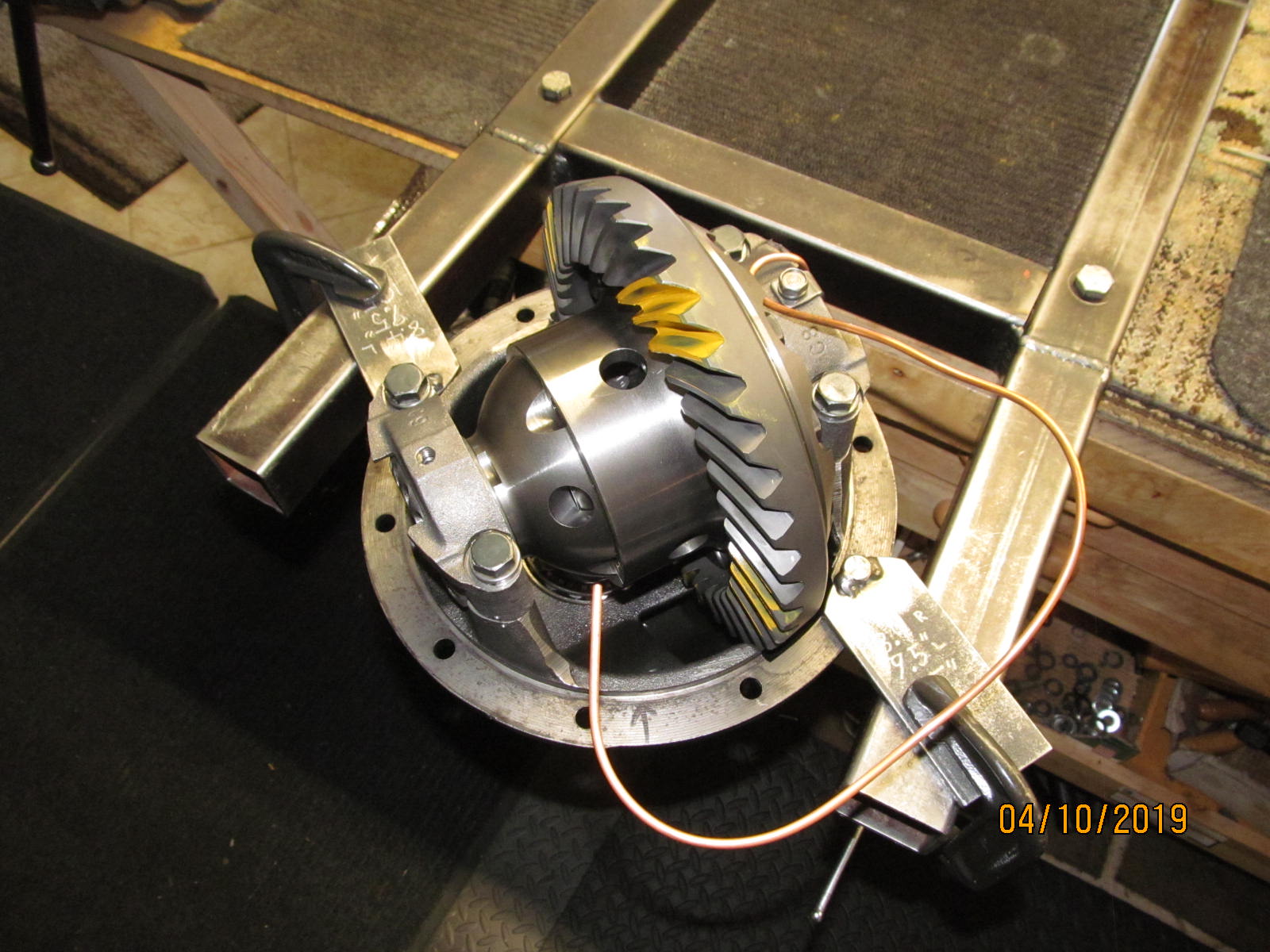 Last but not least....lube up and install the ARB seal housing assembly and then route the soft copper line.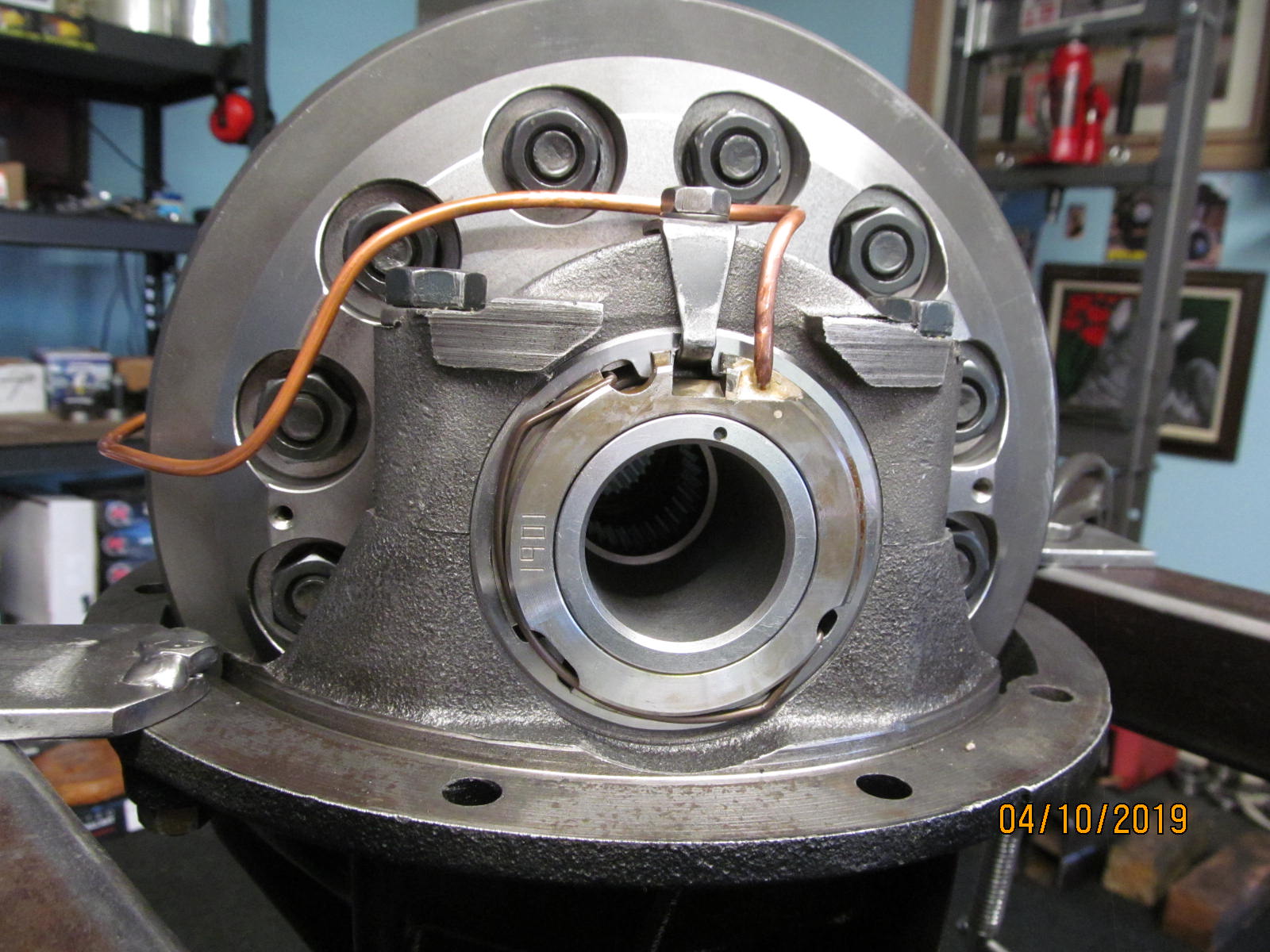 ,,,,,,,,,,,,,,,,,,,,,,,,,,,,,,,,,,,,,,,,,,,,,,,,,,,,,,,,,,,,,,,,,,,,,,,,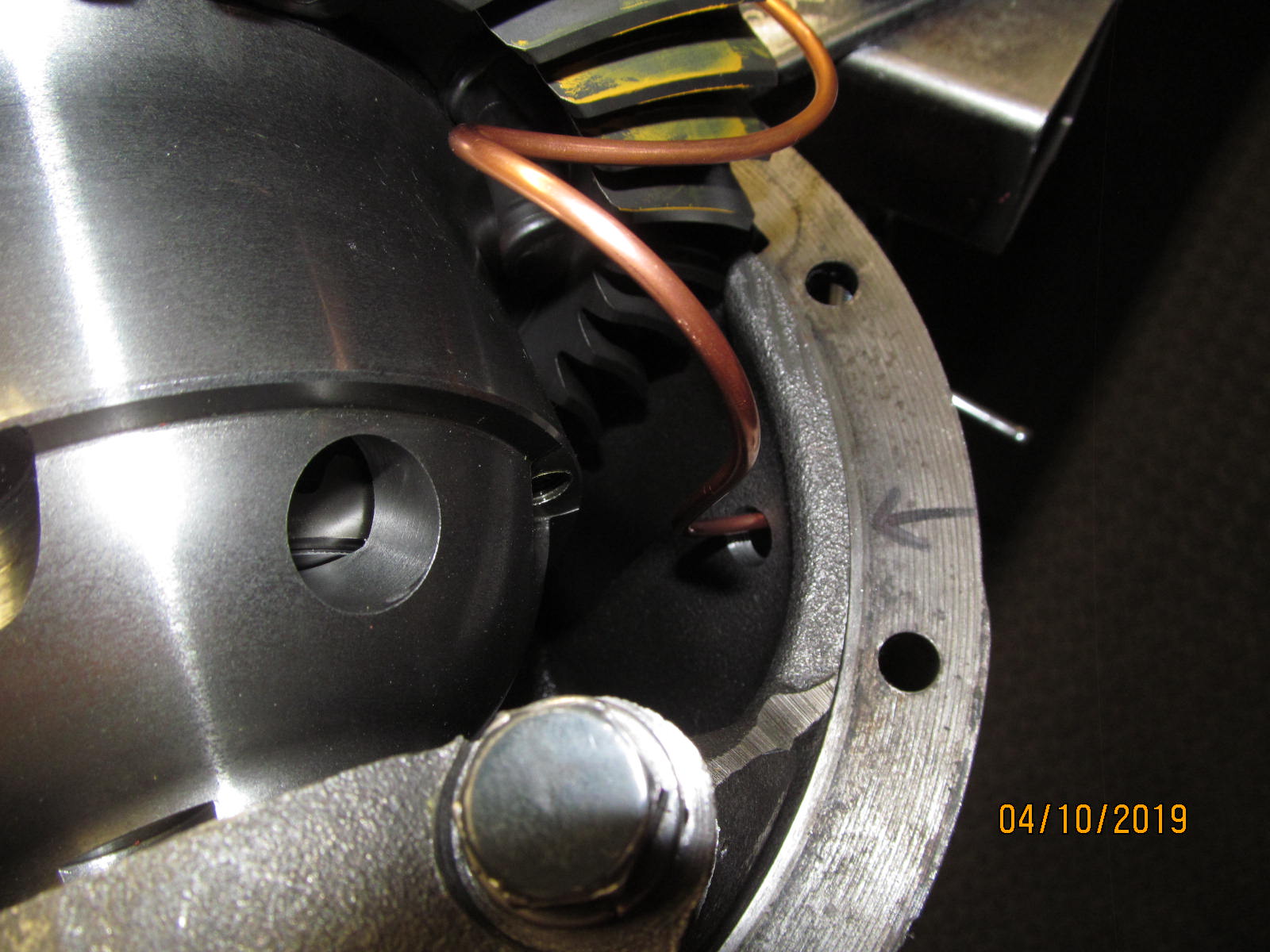 ,,,,,,,,,,,,,,,,,,,,,,,,,,,,,,,,,,,,,,,,,,,,,,,,,,,,,,,,,,,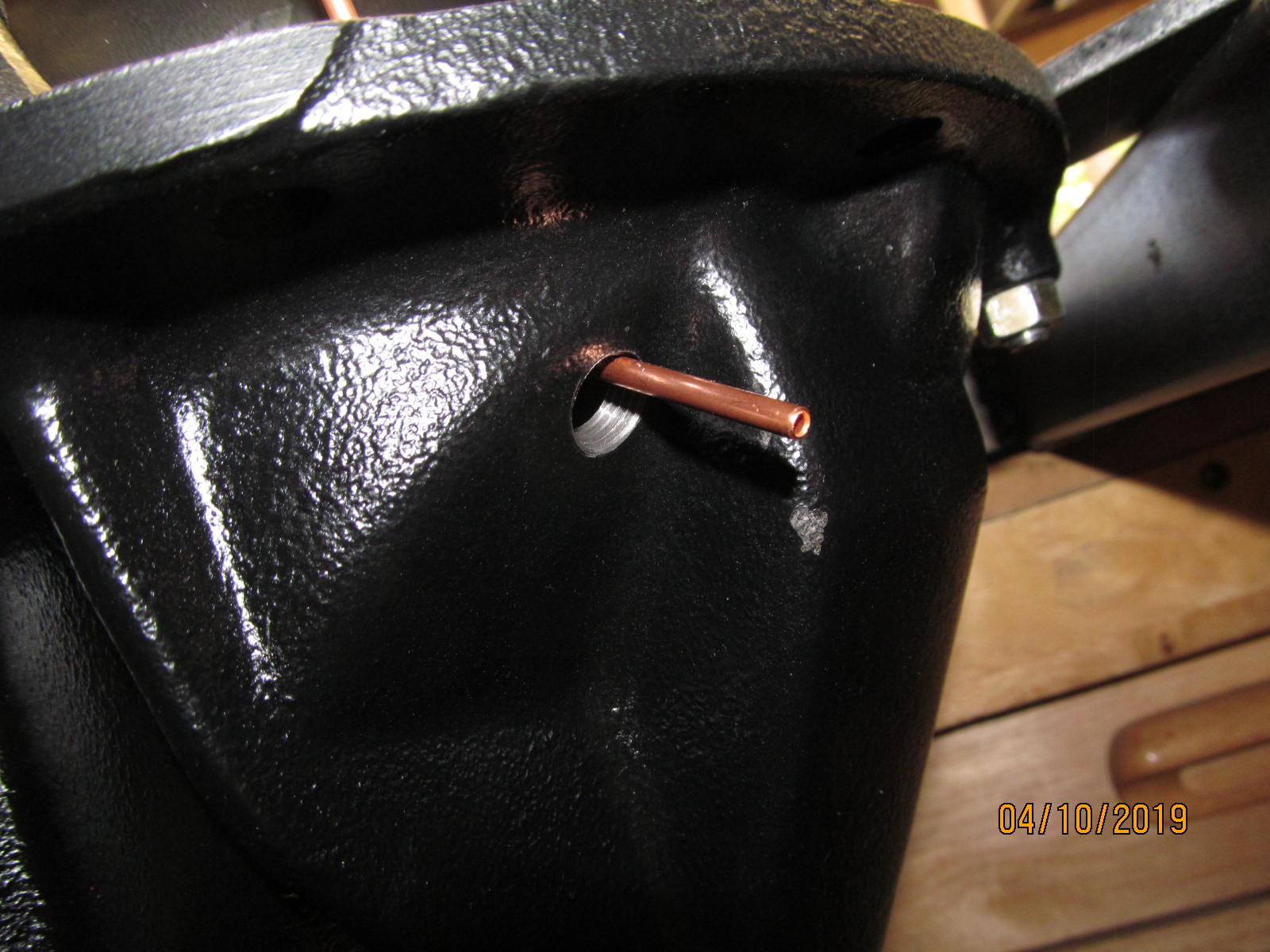 ................................................................
The ARB instructions show a clean picture of the routing.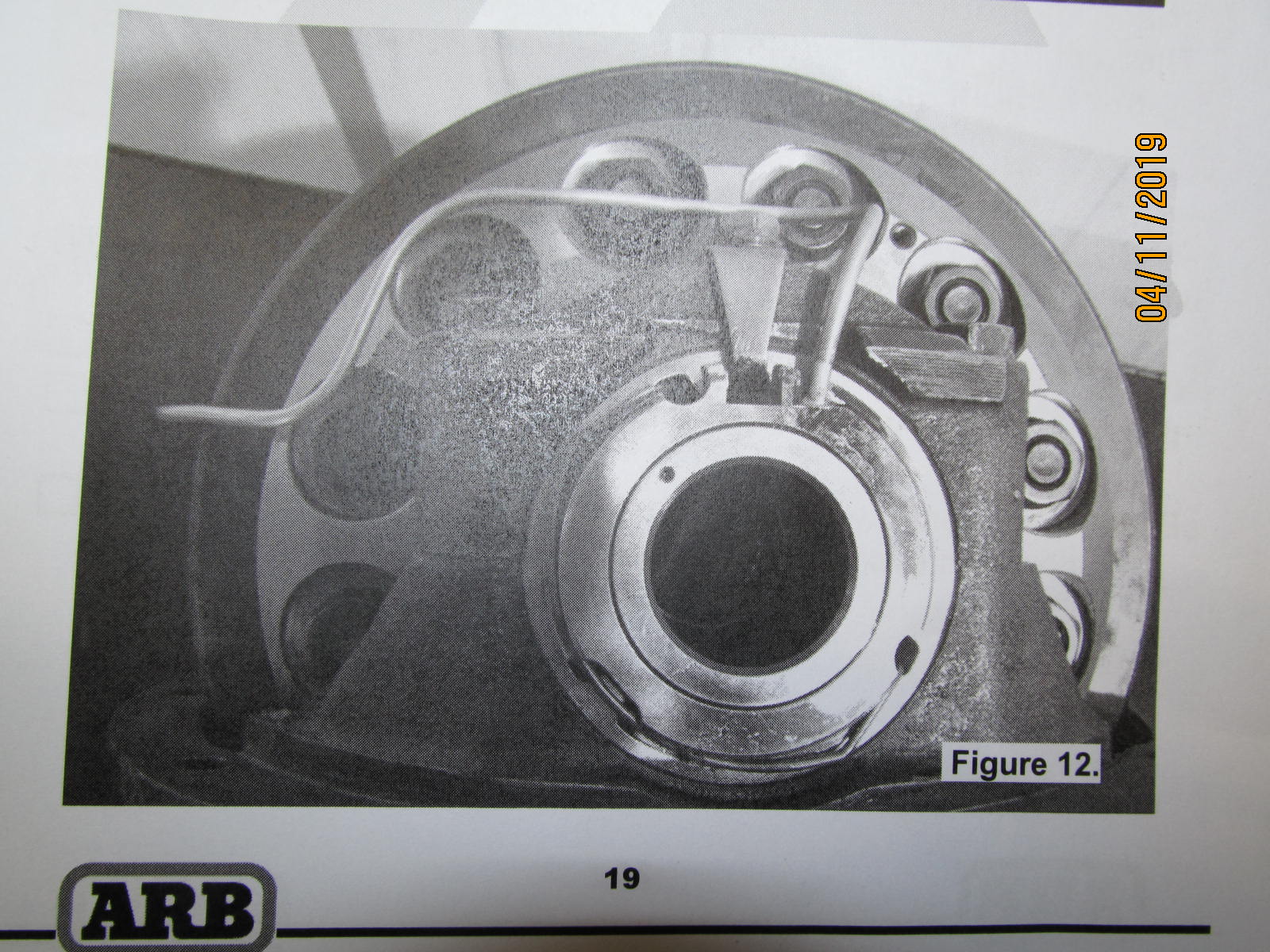 Nice.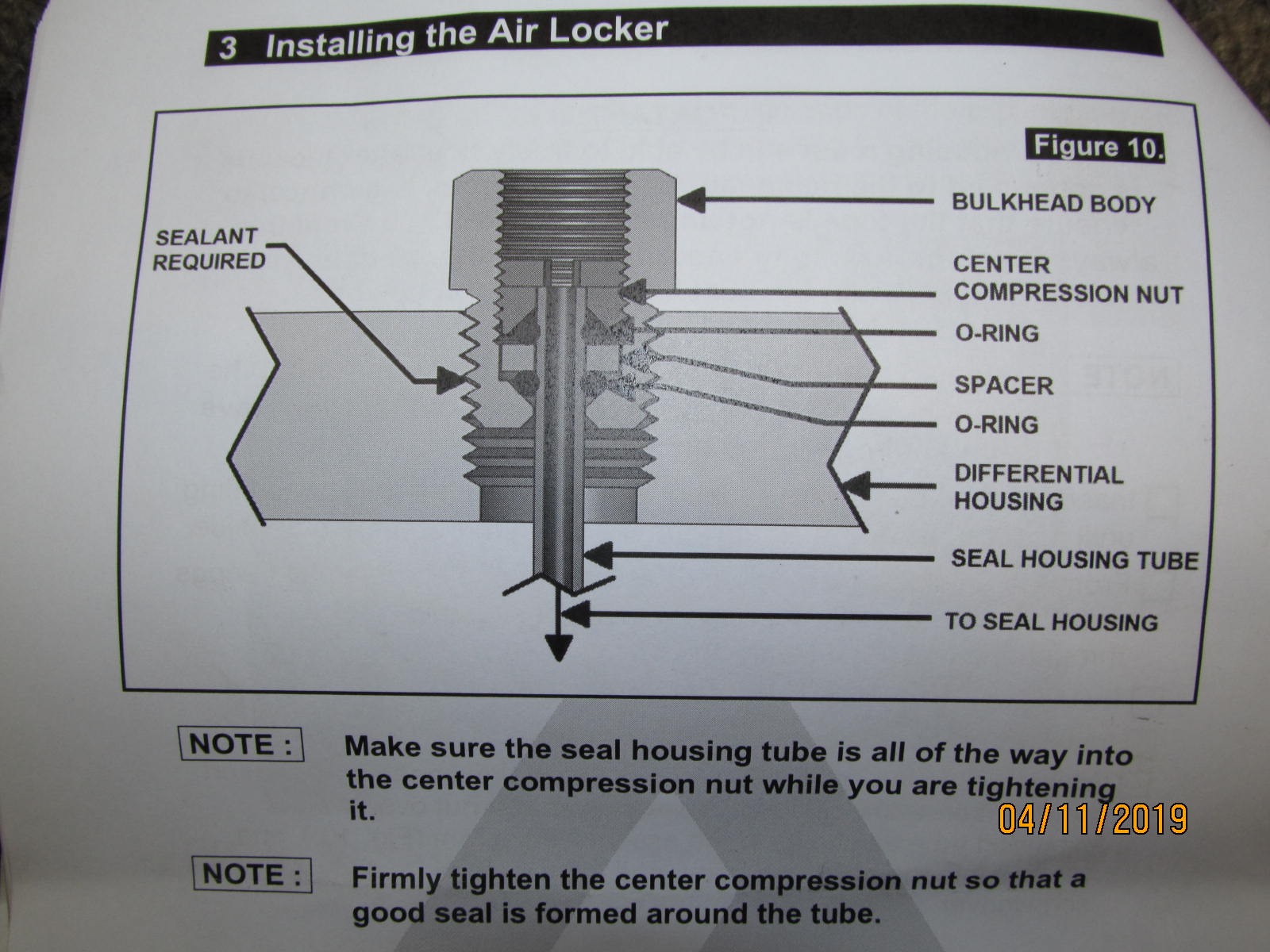 New and improved design for the bulkhead body arrangement.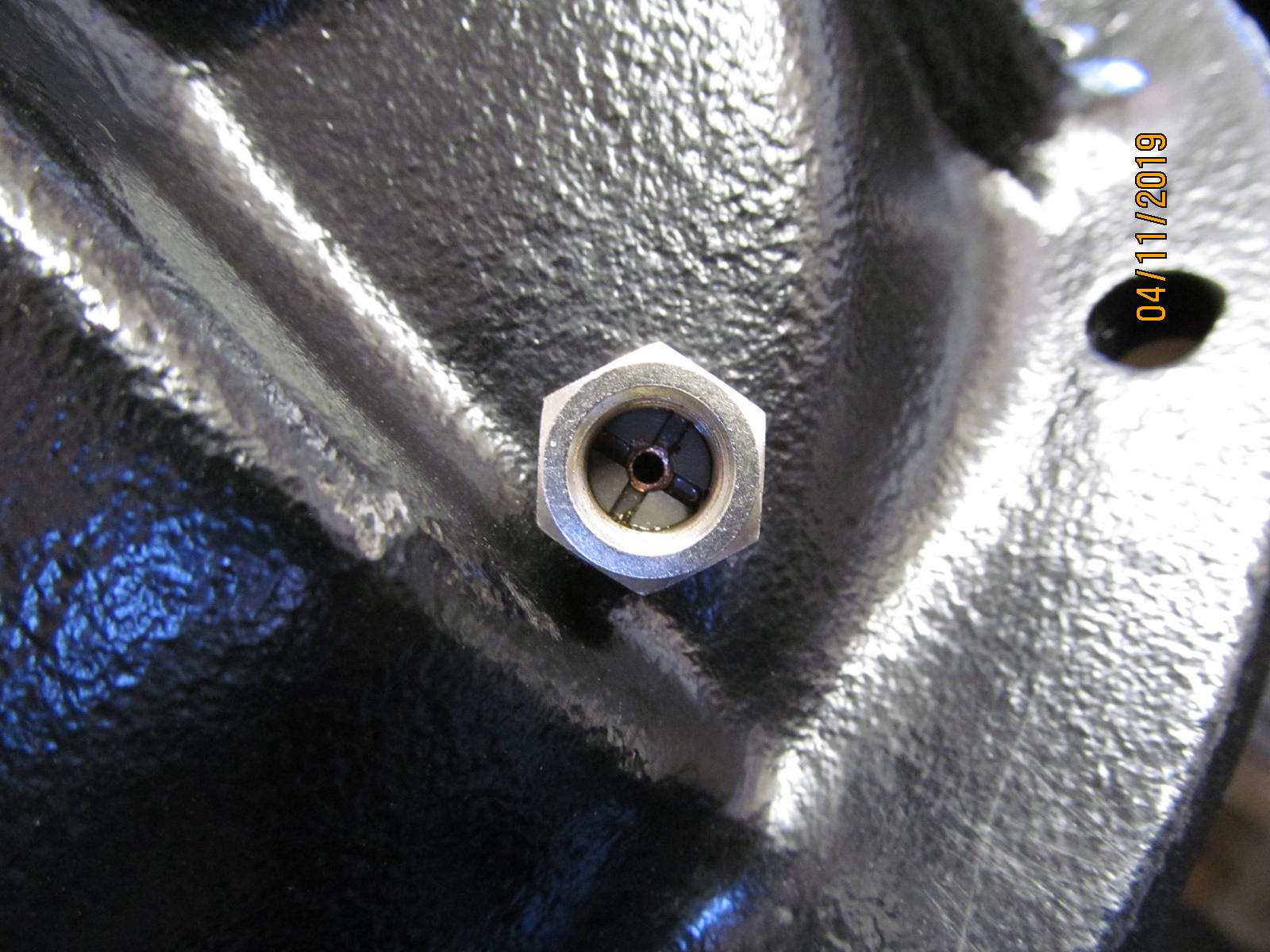 The new and improved capture and seal of the bulkhead body means
no more crushed soft copper lines due to o-ring over compression.
Those are not tapered pipe threads....those are female British Standard Parallel Pipe (BSPP).
There's a couple different connection schemes for the black 6mm airline. see this.....
ARB Air Locker Fittings.....New Style How To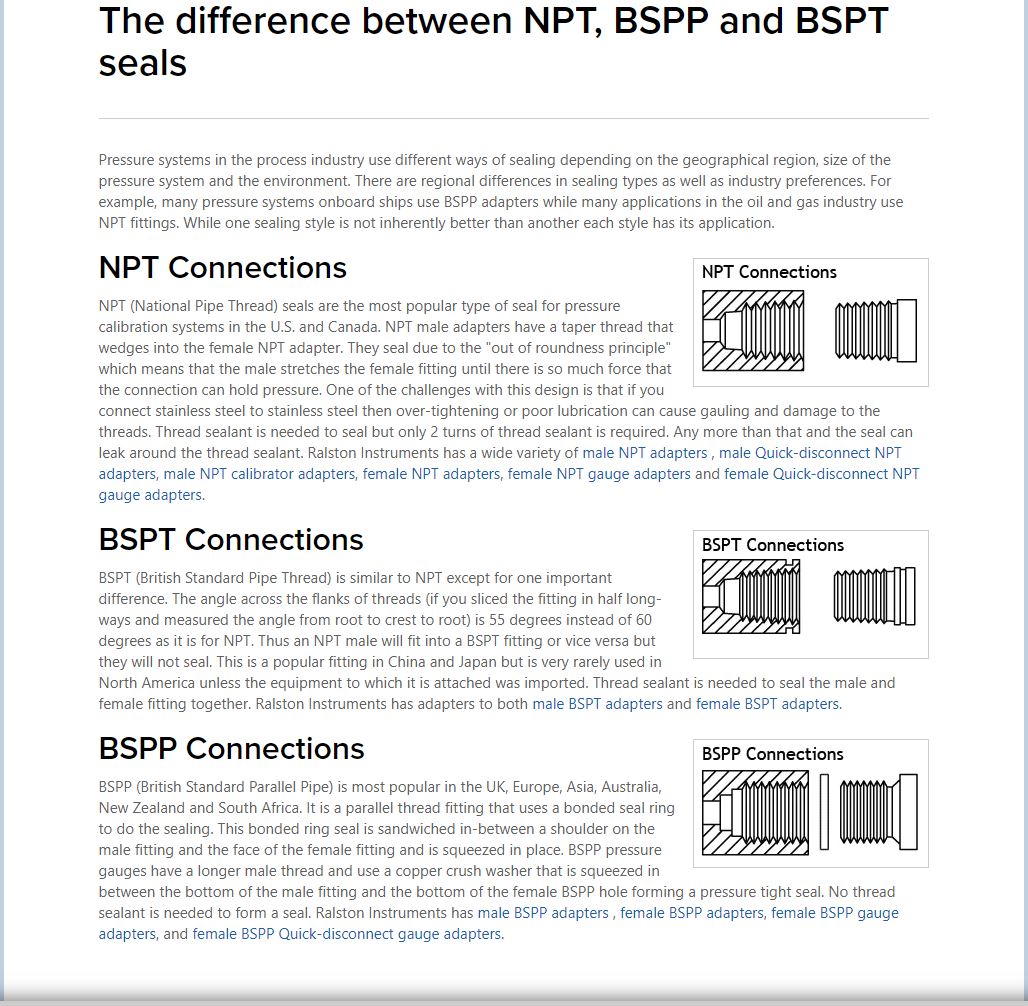 ,,,,,,,,,,,,,,,,,,,,,,,,,,,,,,,,,,,.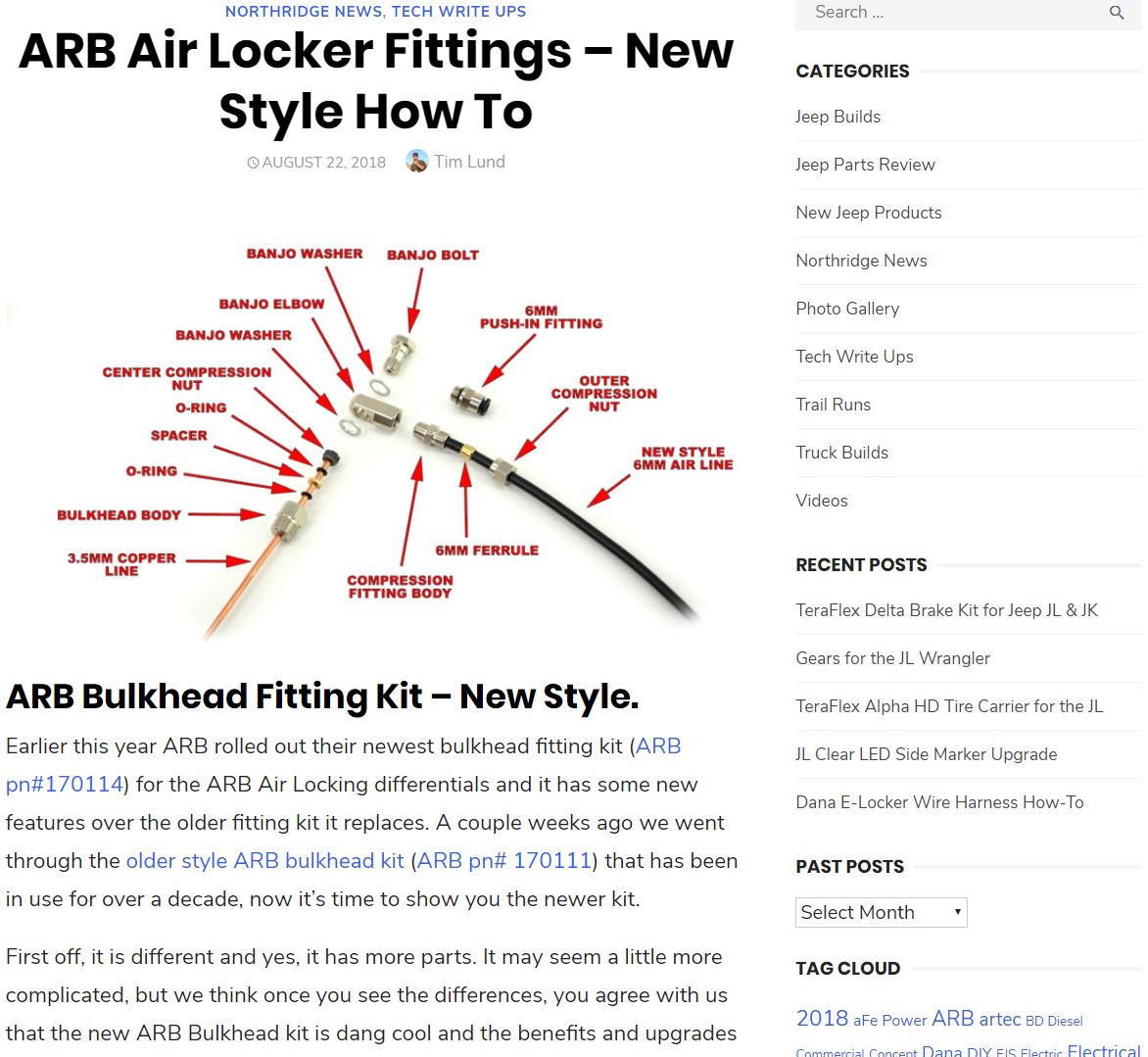 ;;;;;;;;;;;;;;;;;;;;;;;;;;;;;;;;;;;;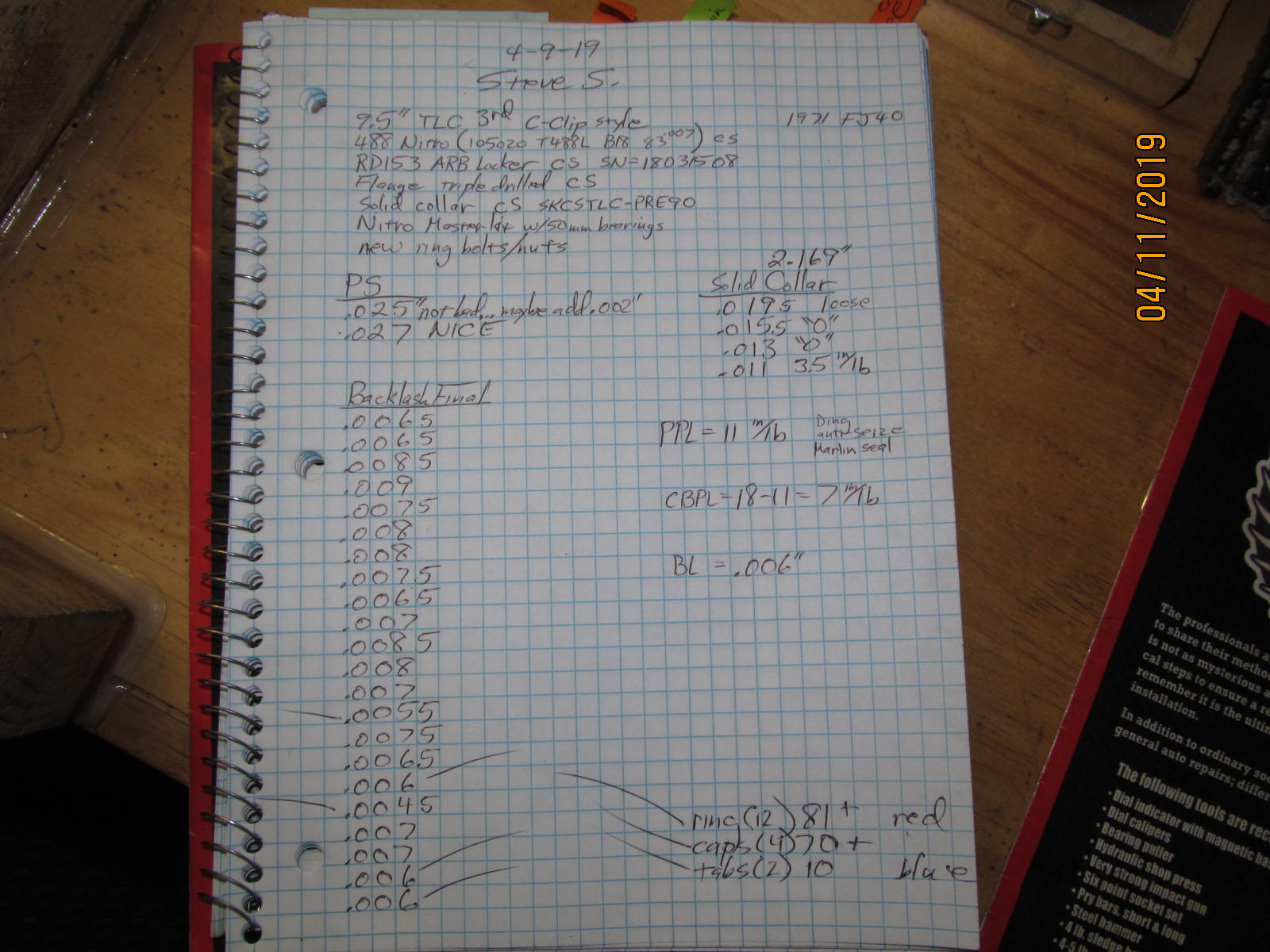 Notes taken during the install.
update----April 14 2019----Steve texted me and said "I have the diff in and the axle completely rebuilt.
Drove it around in 2WD and it has a lot of spunk!"