Shipping a Toyota 3rd to me...
Ken Francisco
114 W Ivanhoe Place
Chandler AZ 85225
Below is the secure, preferred addy to send heavy 3rds to but clearance it thru me first
Fedex
care of...Ken Francisco
1780 West Chandler Blvd.
Chandler AZ 85224
(31 pics loading)
updated JULY 2 2007
updated APRIL 2 2012
updated MAY 20 2013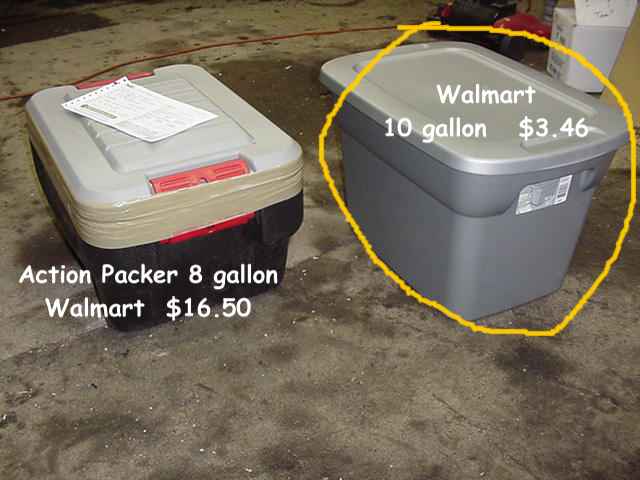 Although the Action Packer is heavy duty and easy to use,
it is still $16.50. I found this other tote at Walmart
for only $3.46. This is what I hope everybody sends me their
3rds in ;) That way, I can return the finished 3rds in the same
container.

NOTE---these totes must be "brand new". Old totes tend to
become brittle even if they are kept out of the sun and then the corners
crack during shipping.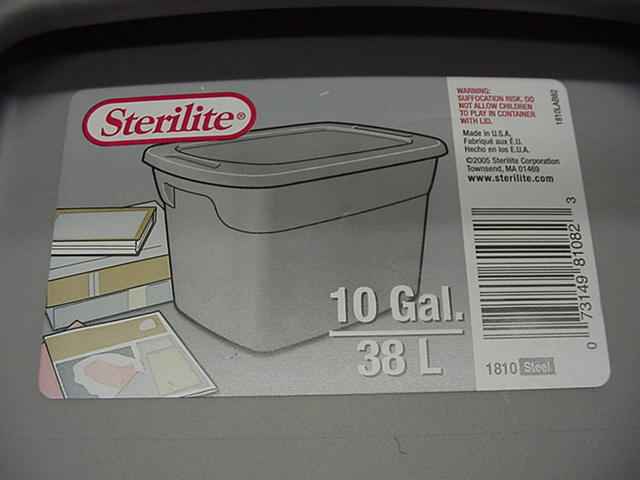 I also saw them at Target.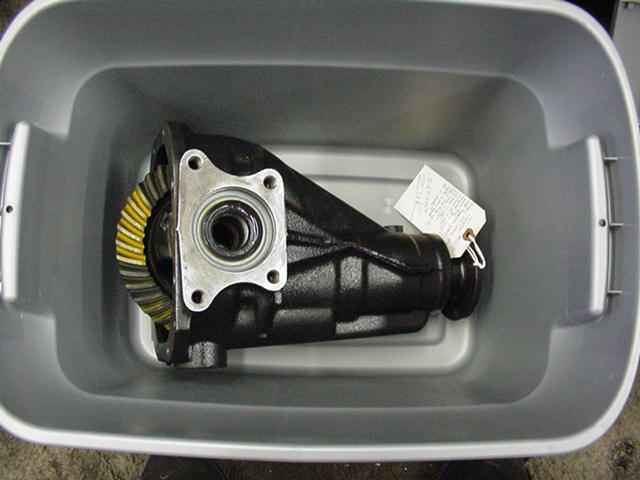 Perfect size for Toyota 3rds.





Lotsa stretchy packaging tape is used...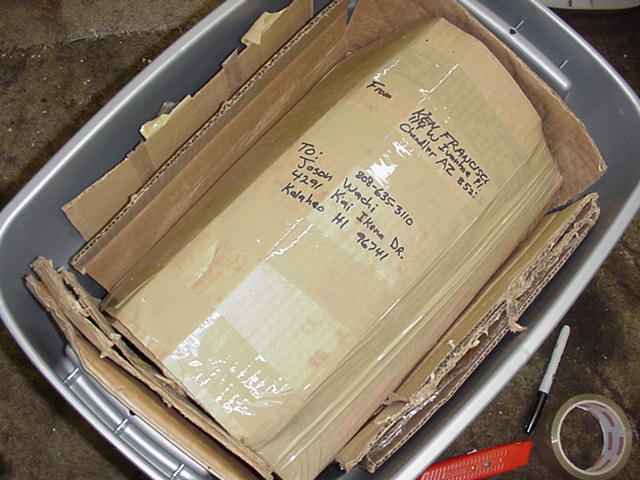 4 pieces of flat cardboard on the bottom and a bunch along the sides.
Please do not use that popcorn stuff....it makes a terrible mess.

Generally, it's the bottom of the totes that is most likely to be damaged
during shipment and it's almost always because there was not an inch or 2 of
cardboard on the bottom to spread the stress out the the 3rd's lip causes....
so use lots of extra thick cardboard on the bottom. Also, the new pictures
I recently added at the end of this link show me packing a BIG rolled up wad of packing
paper on each end of the 3rd giving support to the ends and preventing the center lip
from punching thru with the full weight.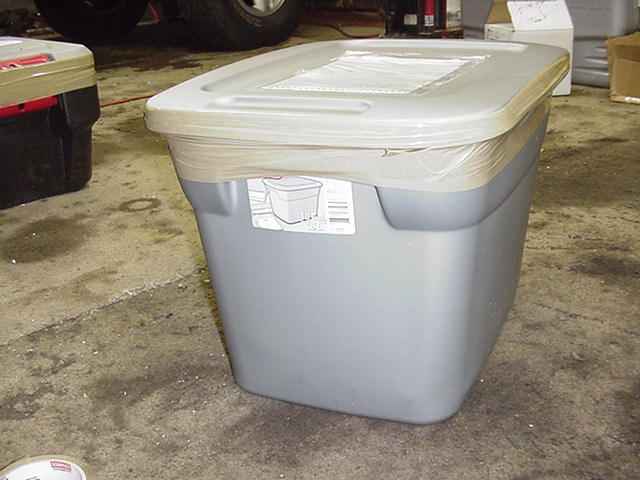 Place the lid on and run the stretchy tape about
5~10 times around the lid lip only.
Thank You! :)

Another note....tape certainly works but think about small/medium tie-raps(zip ties), too. See the pictures below
for more info on that method. At least my Fedex outlet likes the tie-raps better than the tape for these
kinds of lids.





I recently had to send this 8.4" 3rd out. Instead of burrito wrapping it, I chose to use
a long box that I cut in 2 equal pieces....





...slide them together...





...and place the 3rd in the new, double thick box.





Then I realized that the center lip on the 3rd was punching much too hard in the boxes center section so
I had some shipping paper that I rolled up and placed at each end. Foam might work....or rolled up
random pieces of cardboard.





Much better load distribution.





Fold it and tape it up. Basically, it's a fancy burrito wrap.





2 layers of it....2 inches thick....that will prevent punch-thru ;)





some on the top...





I'm gonna use medium tie-raps instead of tape. 1/4" drill bit and carefully drill
thru the lid and catch the lower section just right....easy to miss. Best way
is to drill from the bottom up....perfect alignment every time.





2 on each side should suffice...more can be drilled if desired.





Feed tie-rap from top to bottom...





Pull it tight and under out of the way.





I used wire cutters to trim it. Nobody should be able to cut
their fingers with it tucked up like this.





Clean and simple. Ready to go out.





I just bought this one for $4.97 at Walmart ;) 4-2-12.
Found something made in the USA.


HOME