6.7" IRS diff from Charlie's Camry Alltrac gets a bearing rebuild
(44 BIG pics loading)
FEB 28 2019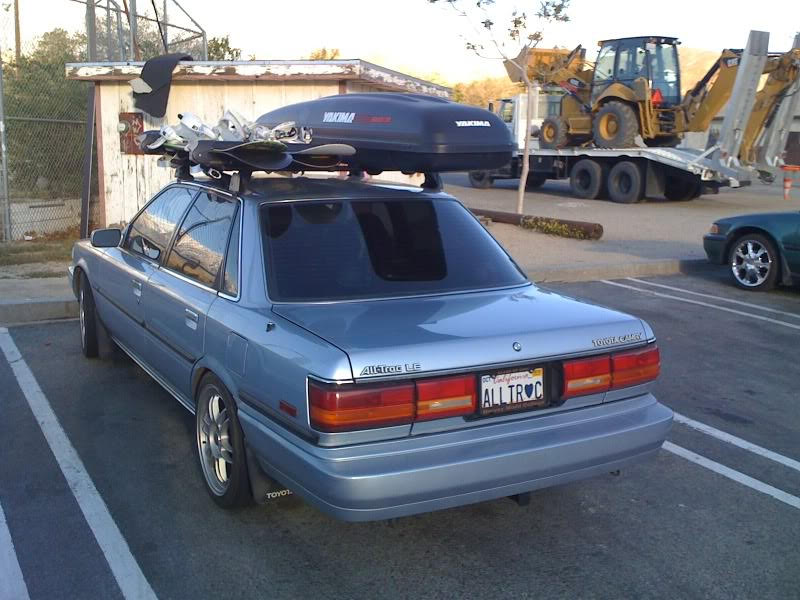 I'm not in the habit of posting write-ups on Camrys and such
but the 6.7" diff is very much neglected on the World Wide Web
as far as info so, you know me, Mr. info guy, so let's do a few
write-ups on them.
Charlie has a sharp looking rear wheel drive IRS Camry.
As he put it in the email....."I have a Celica GT4 torsen in my
Camry Alltrac that is quite noisy at this point, especially under coast".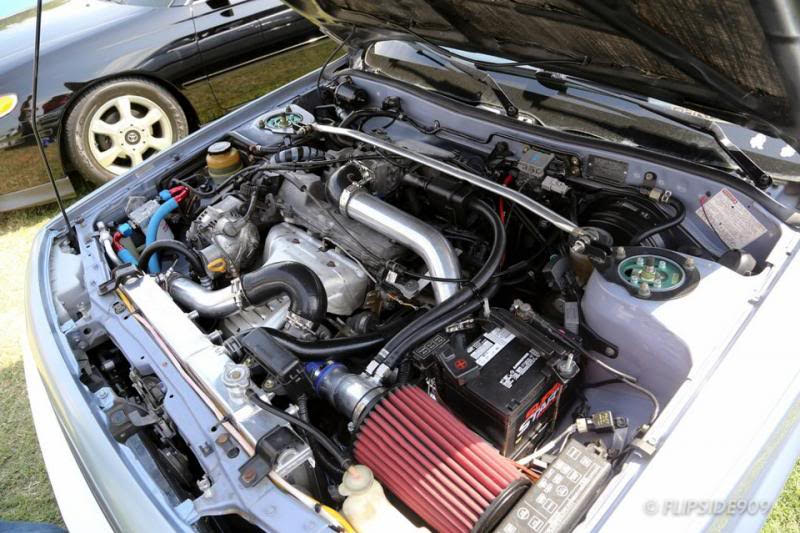 ,,,,,,,,,,,,,,,,,,,,,,,,,,,,,,,,,,,,,,,,,,,,,,,,,,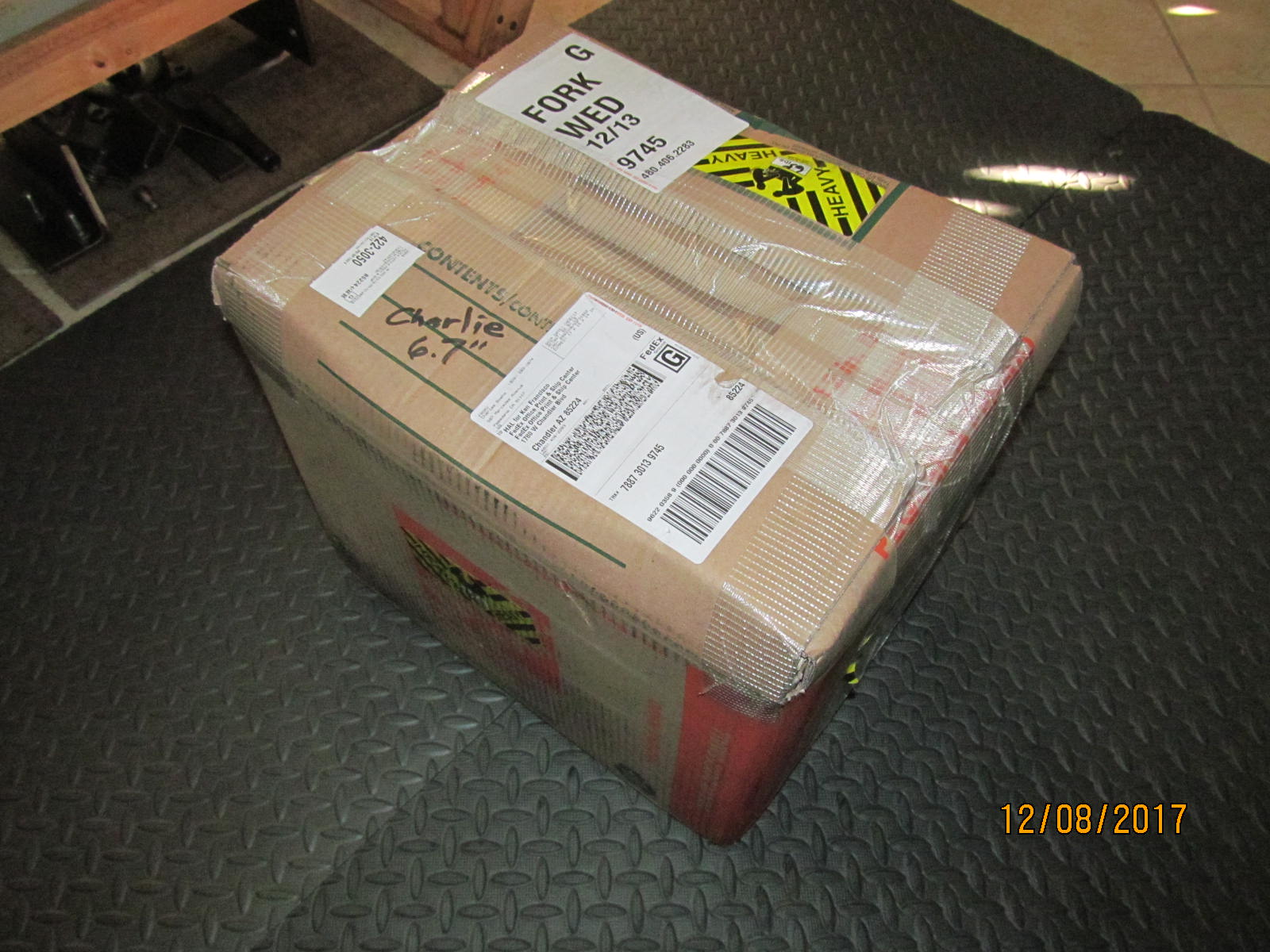 A short while later this 60 pound box arrives from California.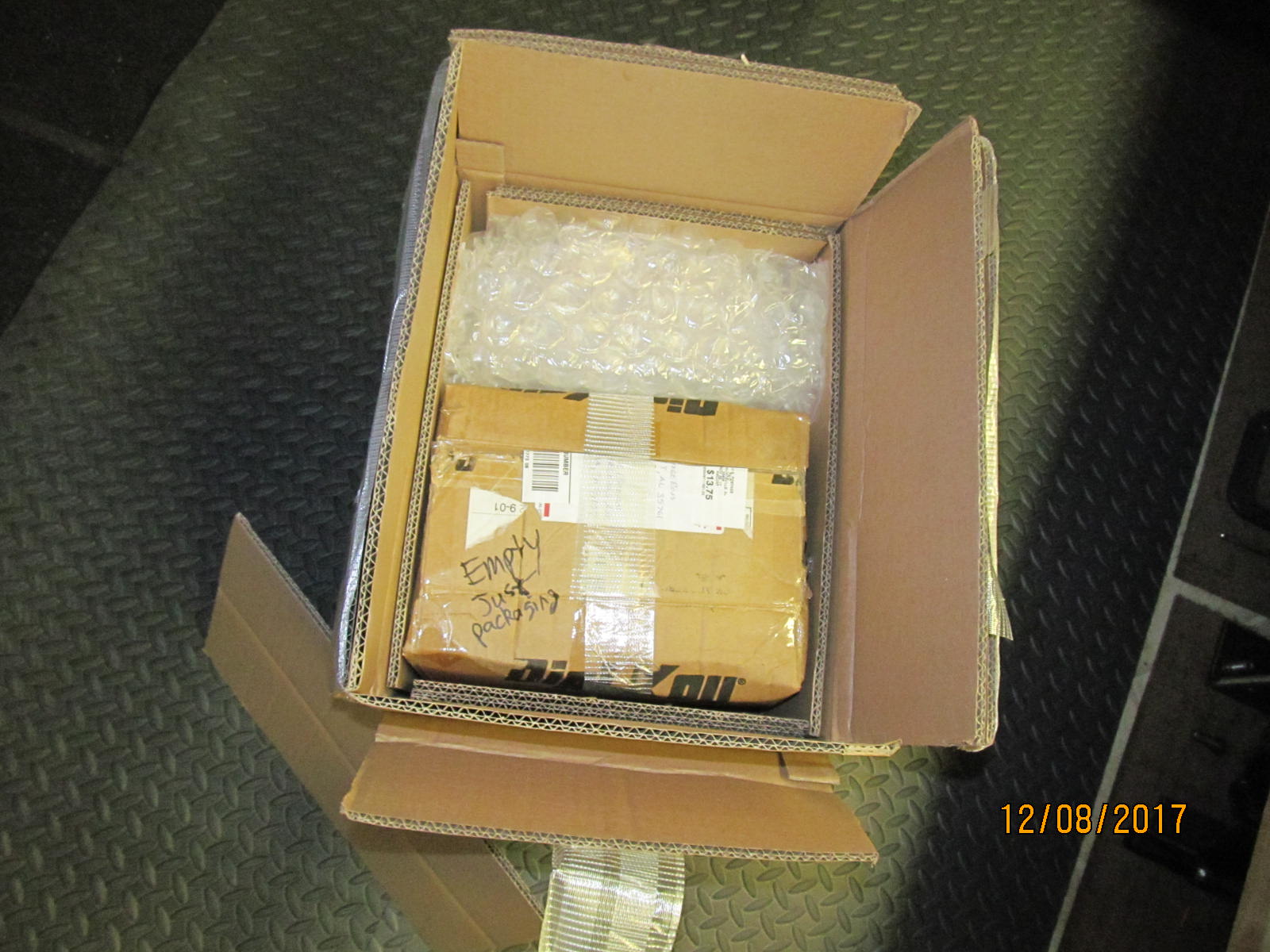 Such an organized packing job.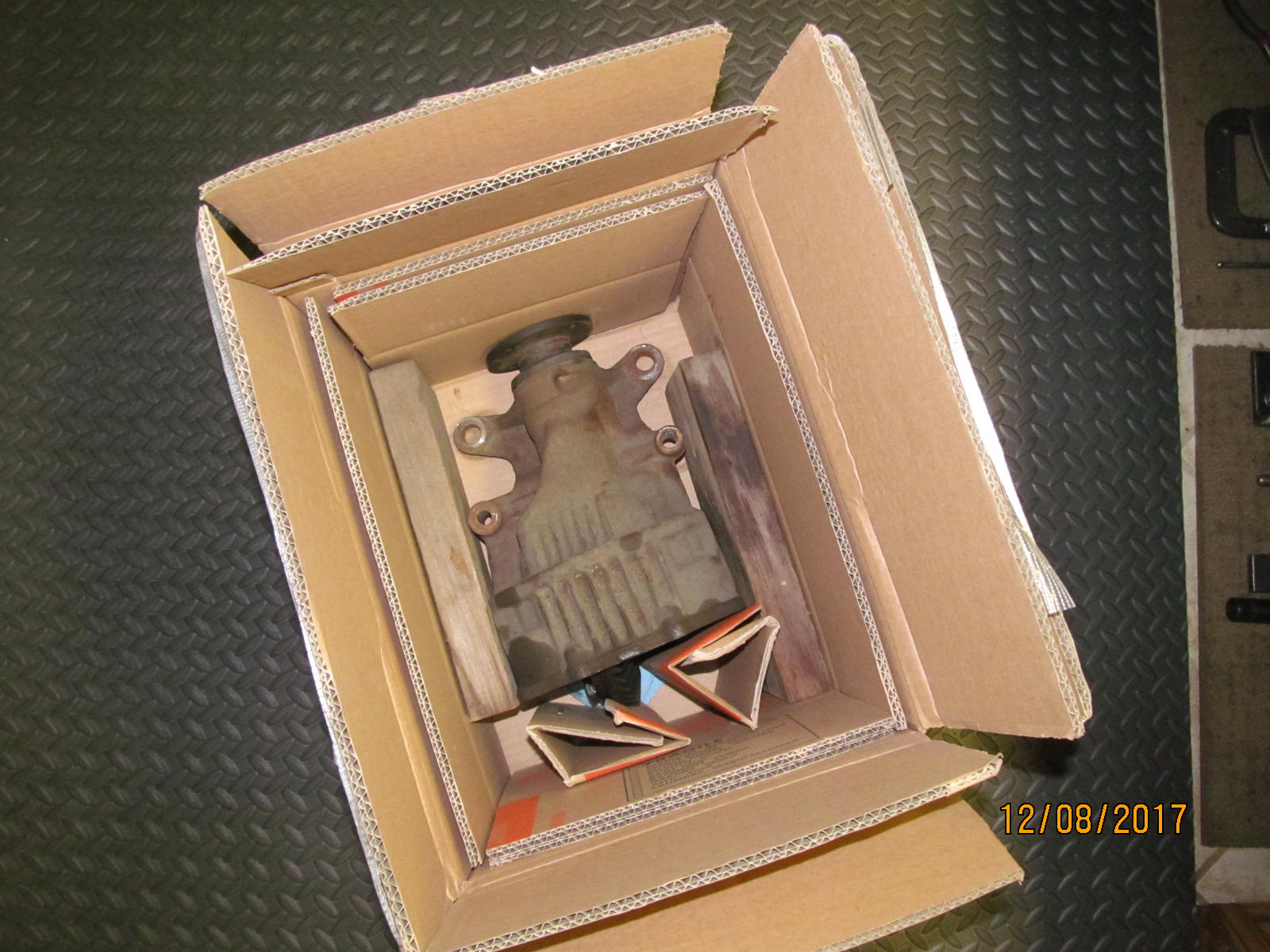 IRS style of differential carrier.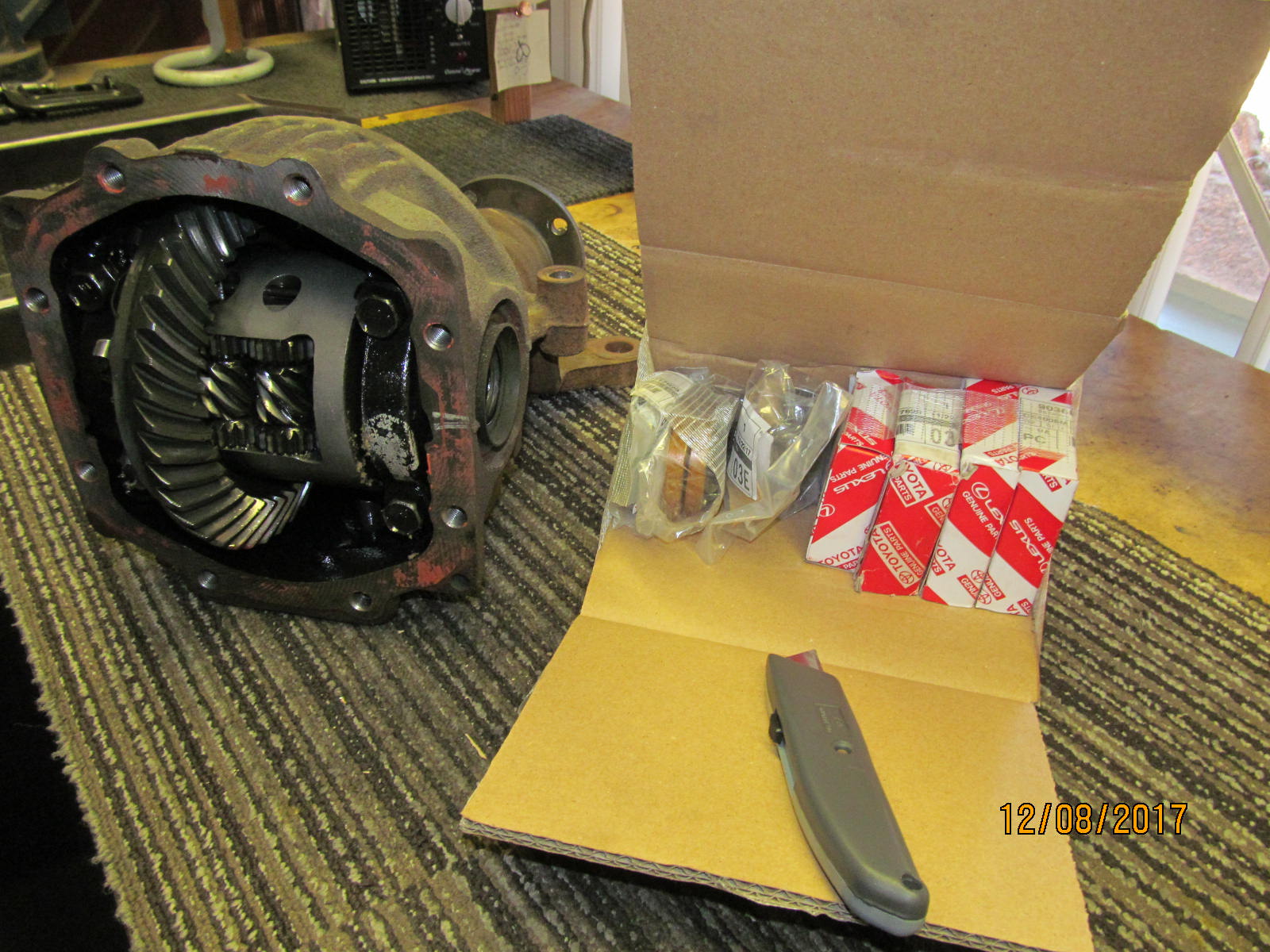 Charlie supplied all the bearings/crush sleeve/seals, too.
Actually, this Torsen equipped diff came out of a performance Celica GT4.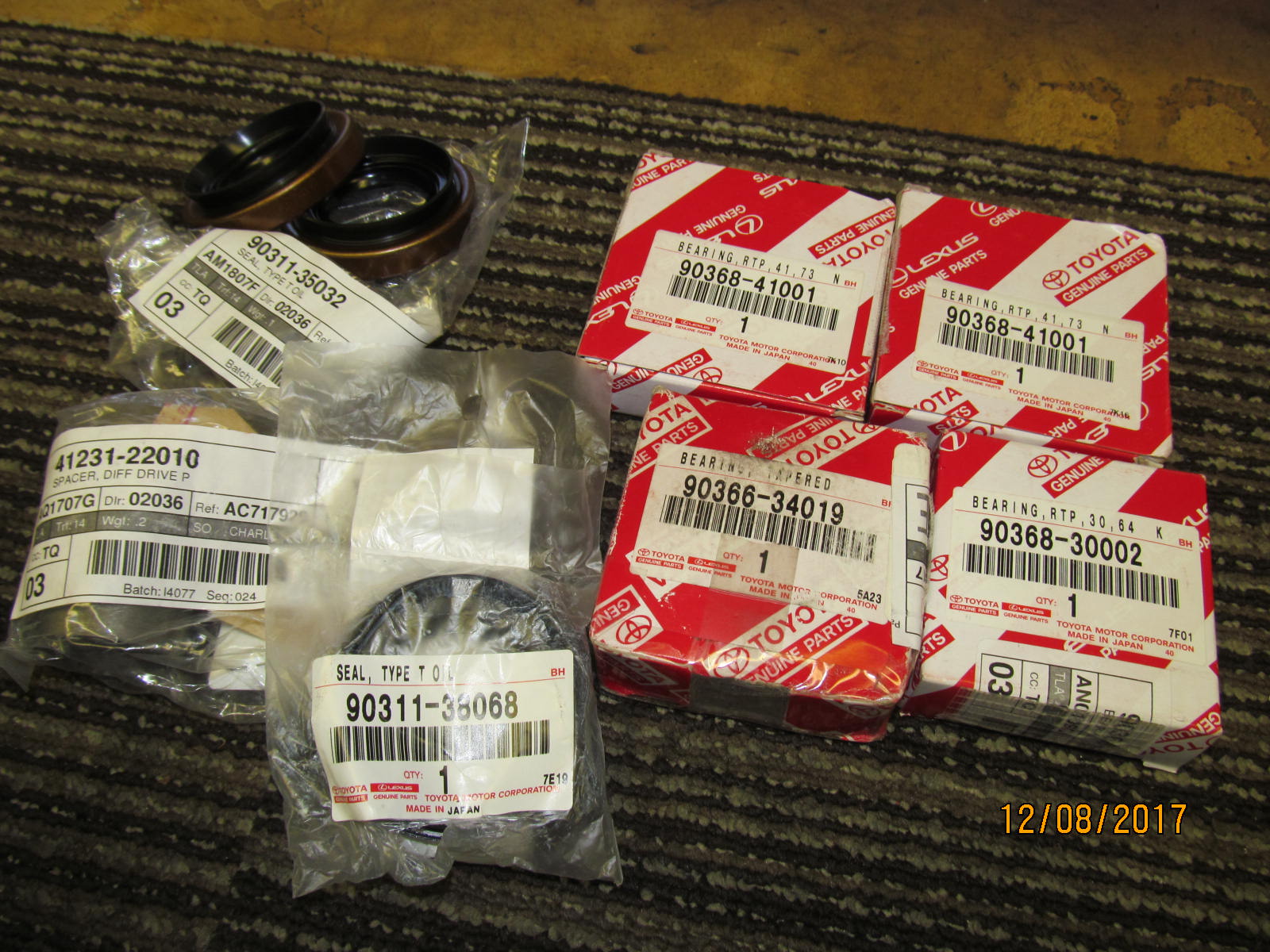 All the right part numbers for a bearing rebuild on this IRS 6.7".
Stub seals/crush/pinion seal on the left and the 4 bearings on the right.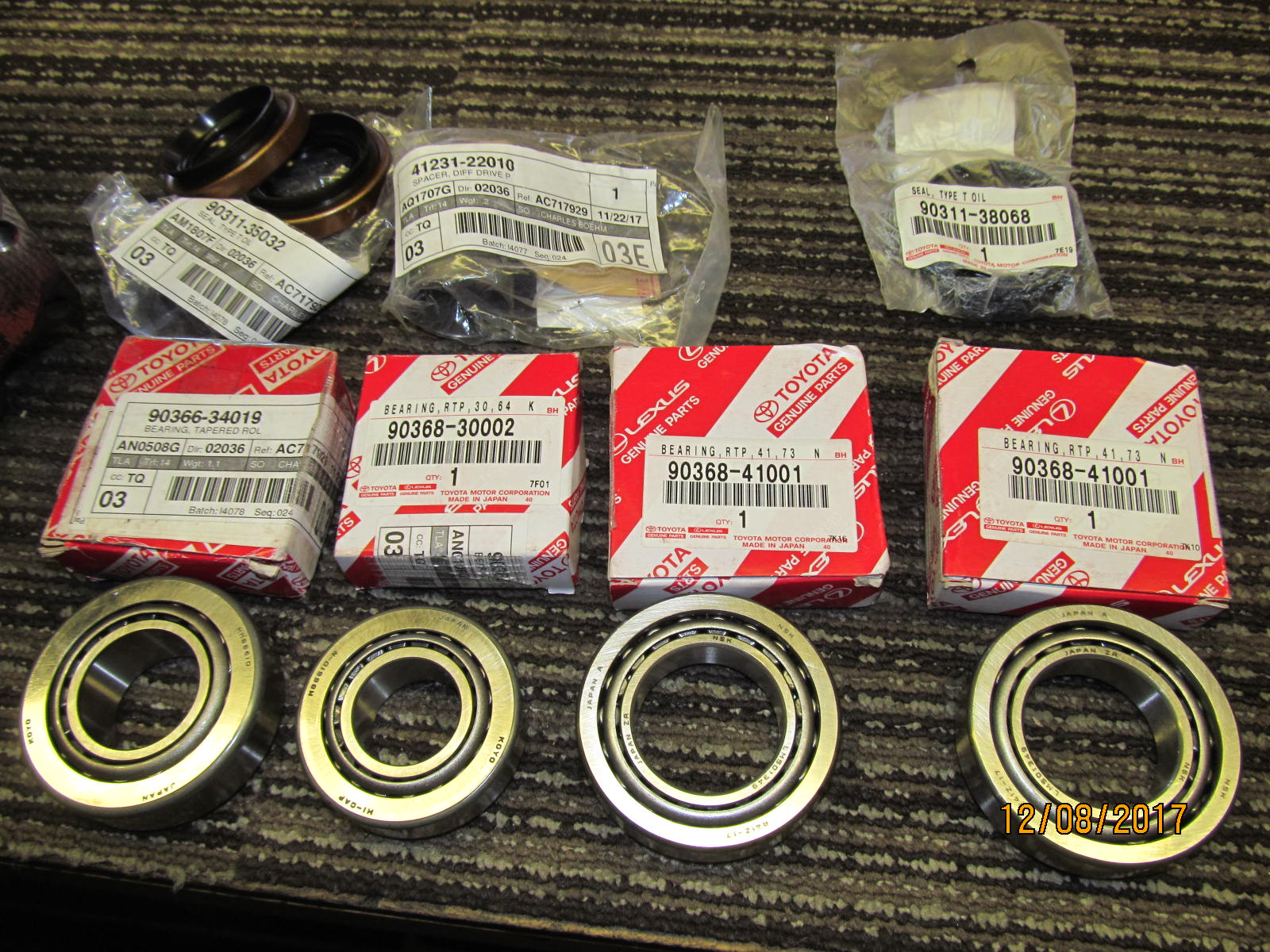 Not sure but I think Charlie got these parts from Weir Performance.
Just call up Spence and he can put together a "bearing kit" with seals/solid collar/pinion nut for you.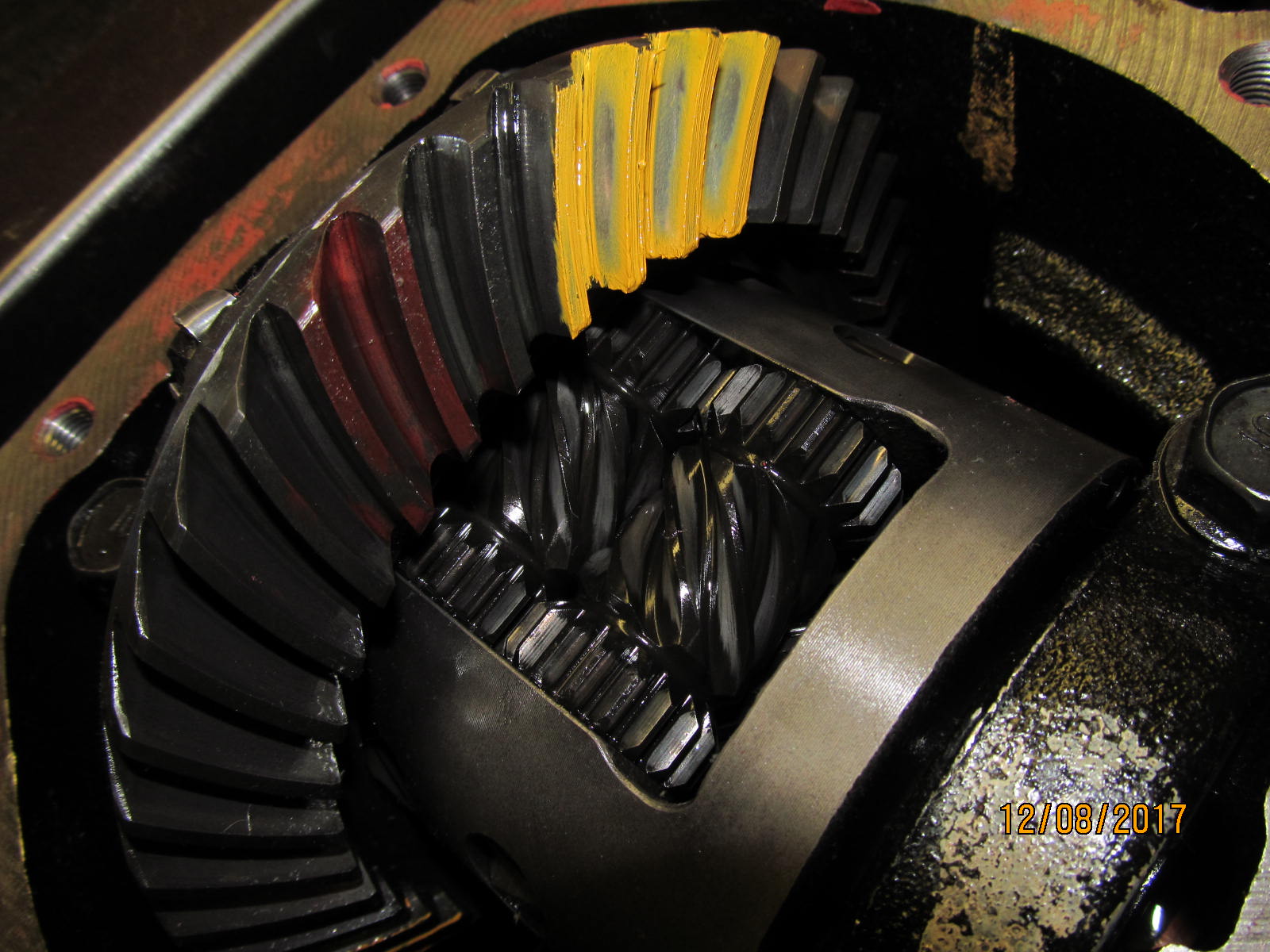 Some guy named Vernon actually invented the Torsen way back in 1958.
I had an 8" Torsen installed way back in 1984 in my then brand new 1984 red Toyota longbed 4x4.
Back on track.....a prepaint check shows the DRIVE side is a nice pattern.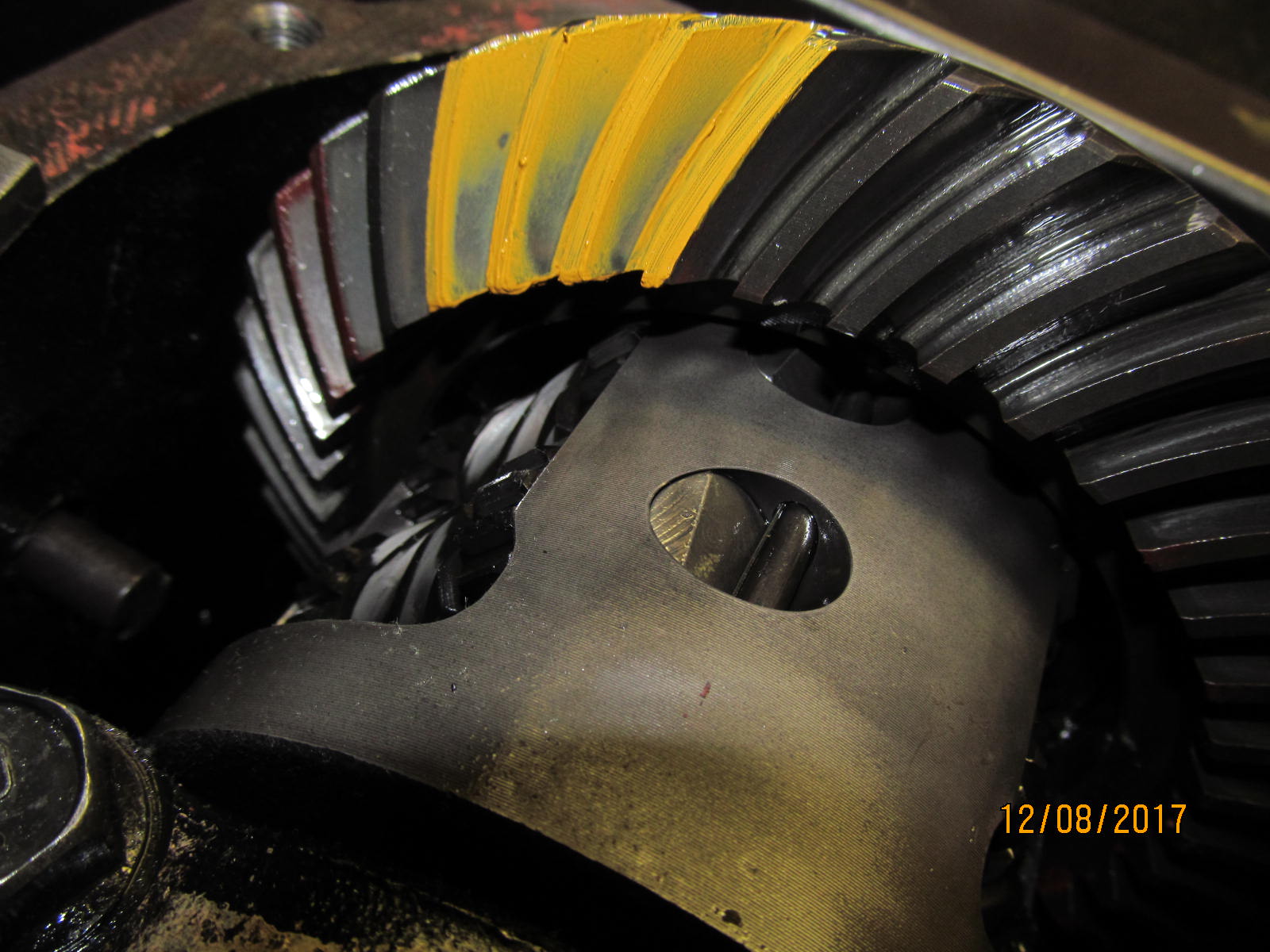 Coast is favoring the toe end and this is typical of a worn inner pinion bearing that is going "more shallow" with time.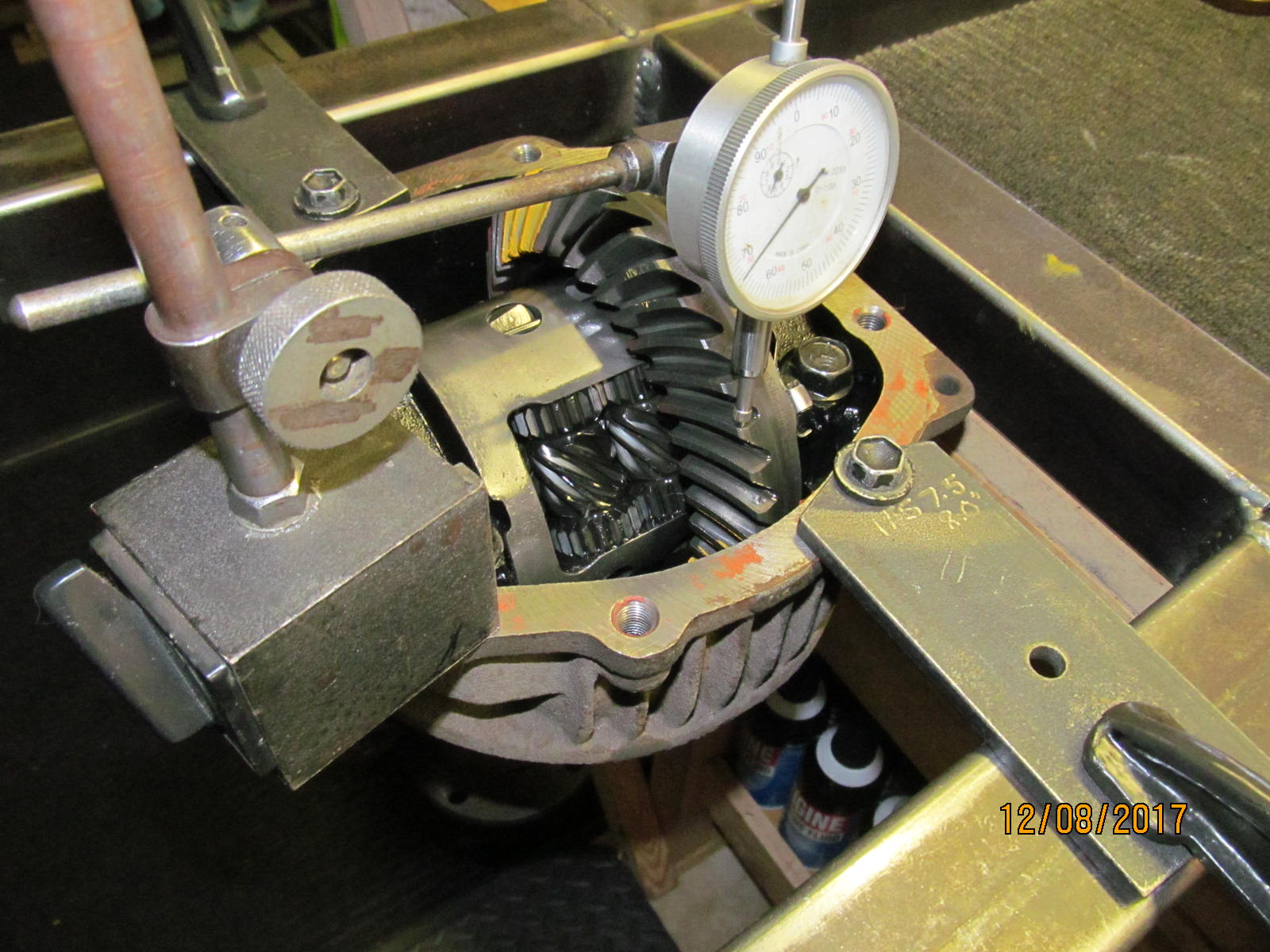 Before teardown, I need to document the backlash that it is used to running with.
About every 3 or 4 teeth, I recorded the reading for a total of 11 points.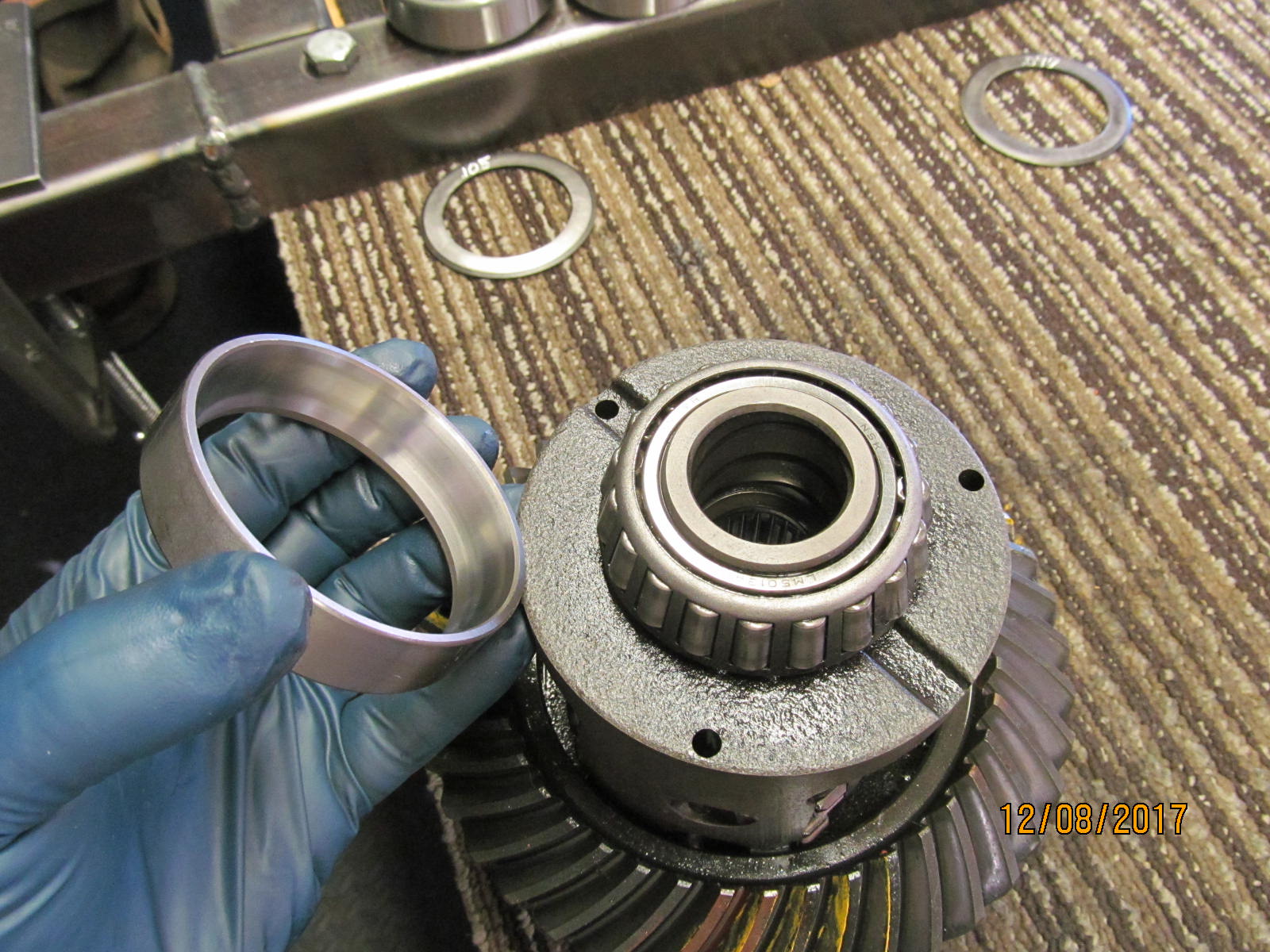 Teardown begins. Old carrier bearings are in fair shape.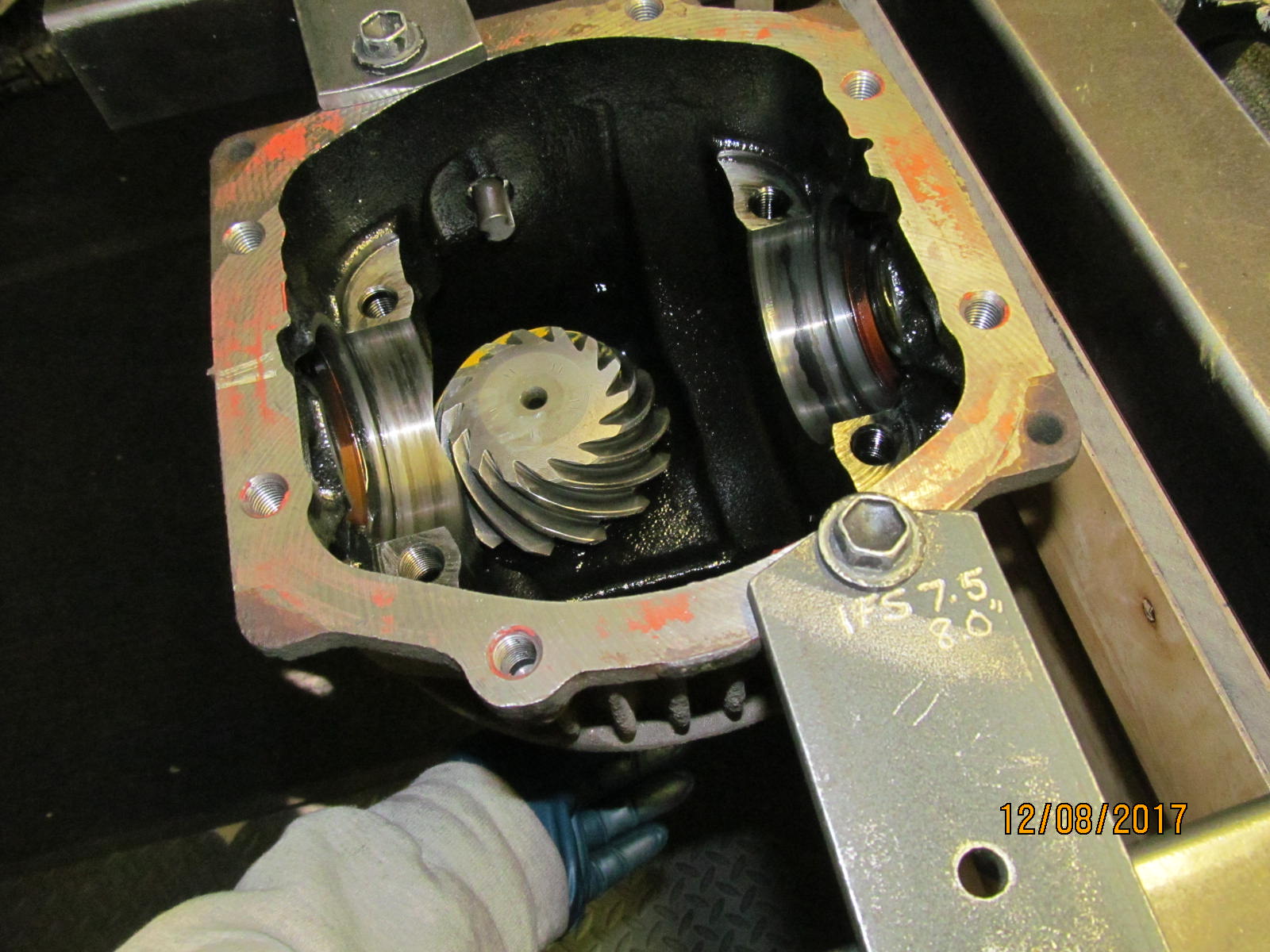 The 2.93 "car" ratio sure has a ton of pinion teeth. Pinion seems to turn smooth.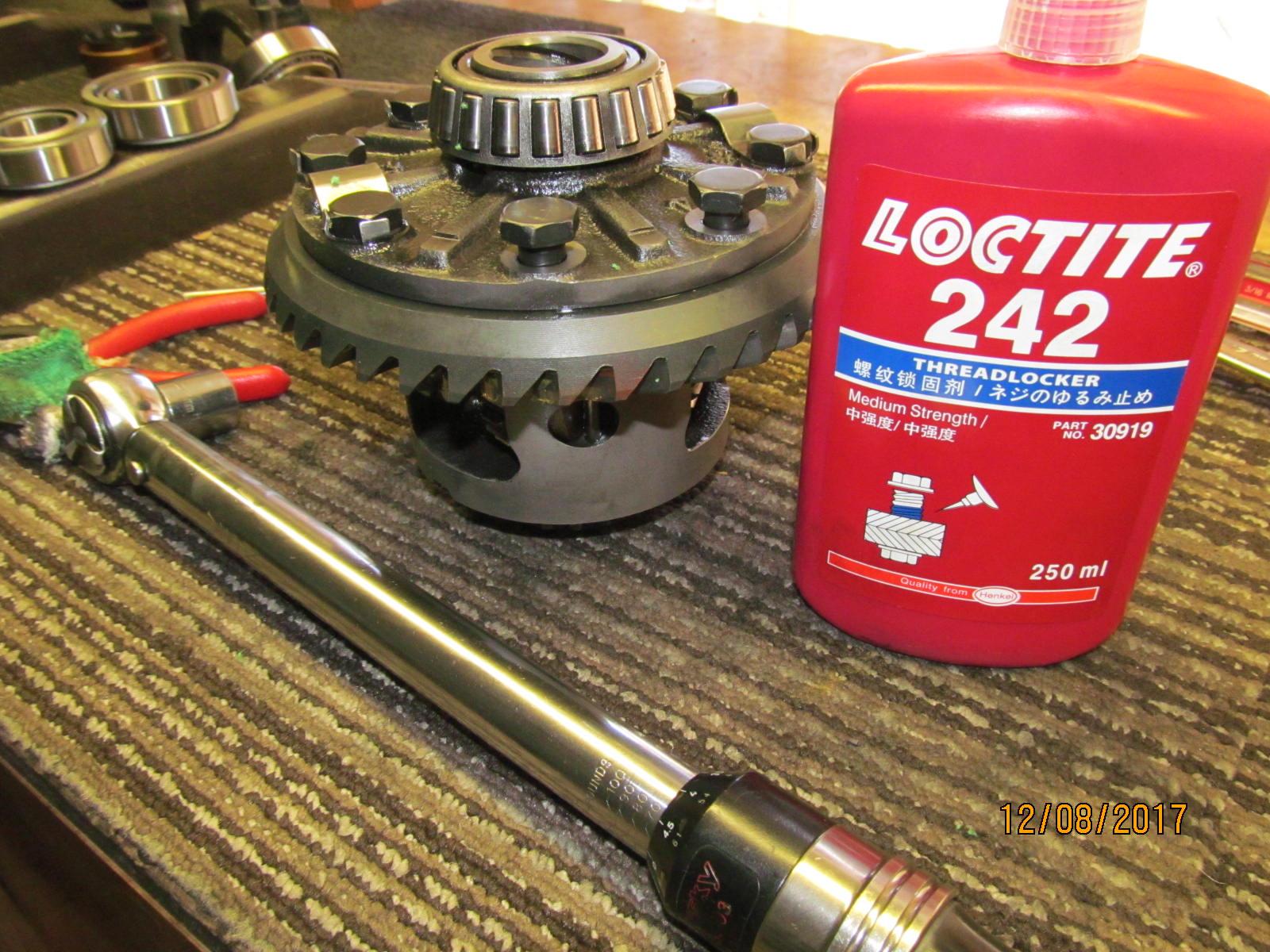 For the paint tests, I need to be able to get a 17mm wrench on a ring bolt so only 2 of the ring bolts will get
Loctite and 70 ft/lb. No reason to disturb the other 6.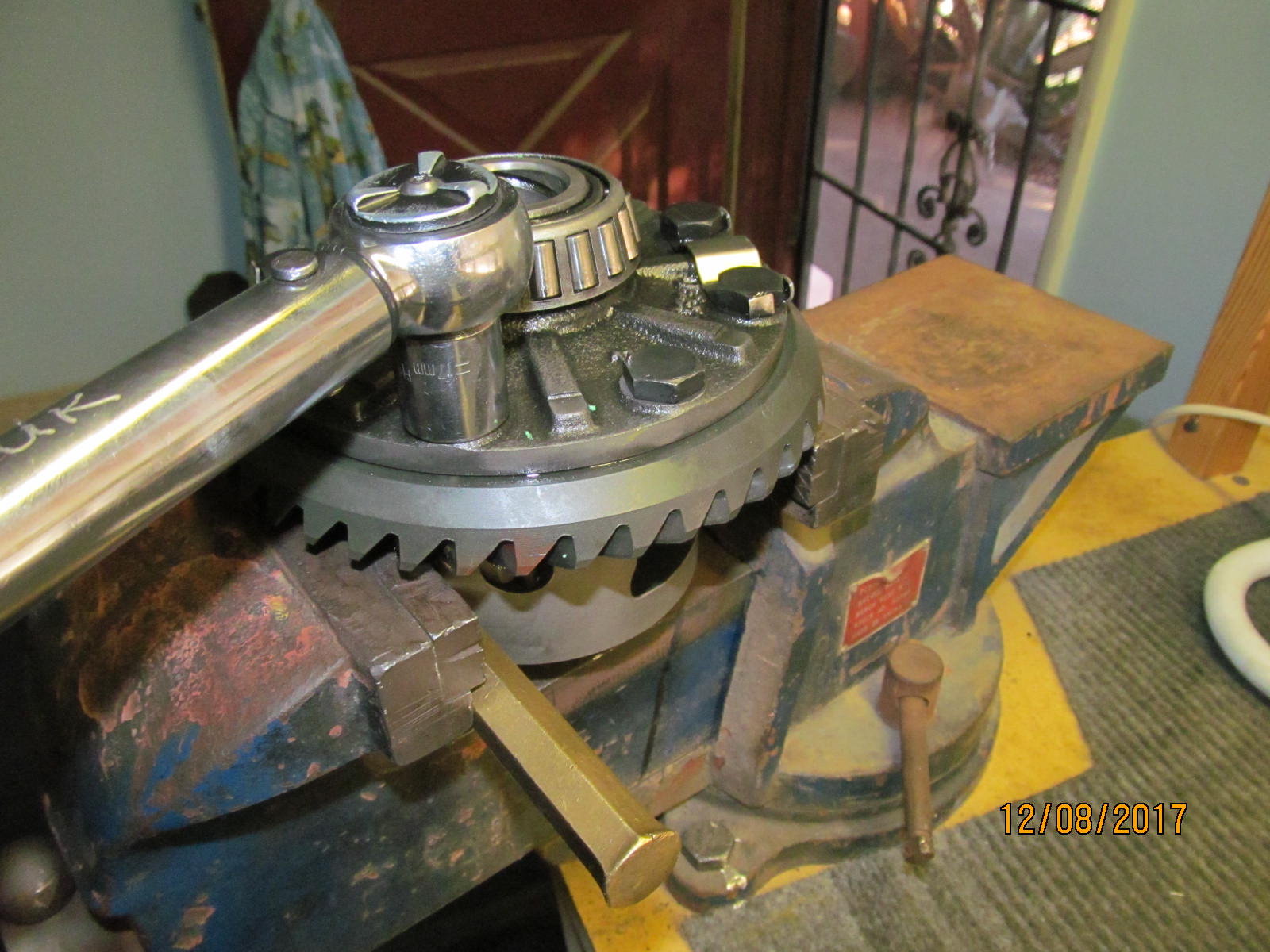 70 ft/lb and a smidge more maybe.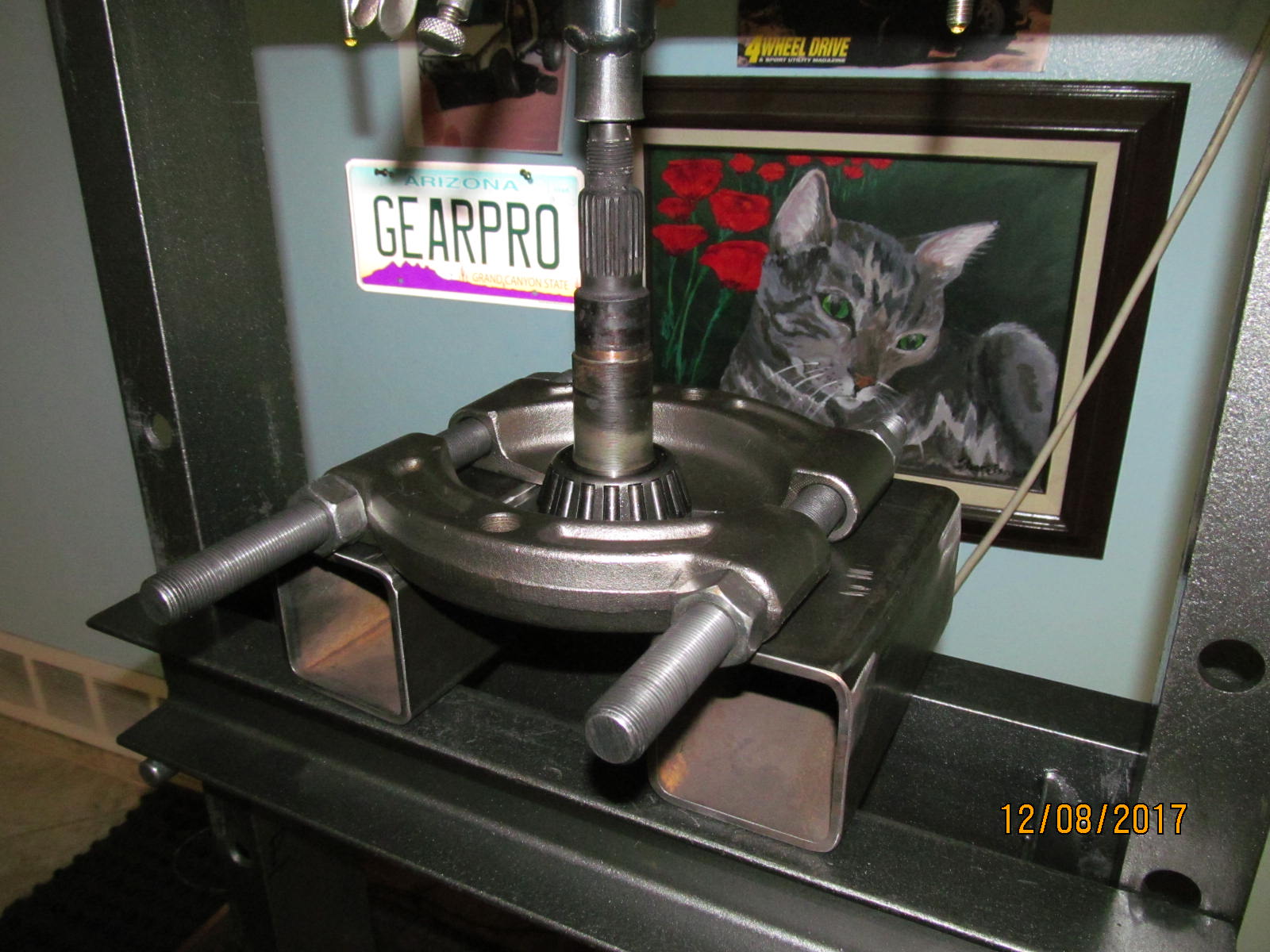 Old pinion bearing is pressed off with the invaluable bearing separator.
I saw no real damage to either pinion bearing but because they spin so fast and noise can propagate so easily,
it's just hard to tell when a pinion bearing is going to produce noise.
The new Koyo bearing is pressed on with the Harborfreight 12 ton press.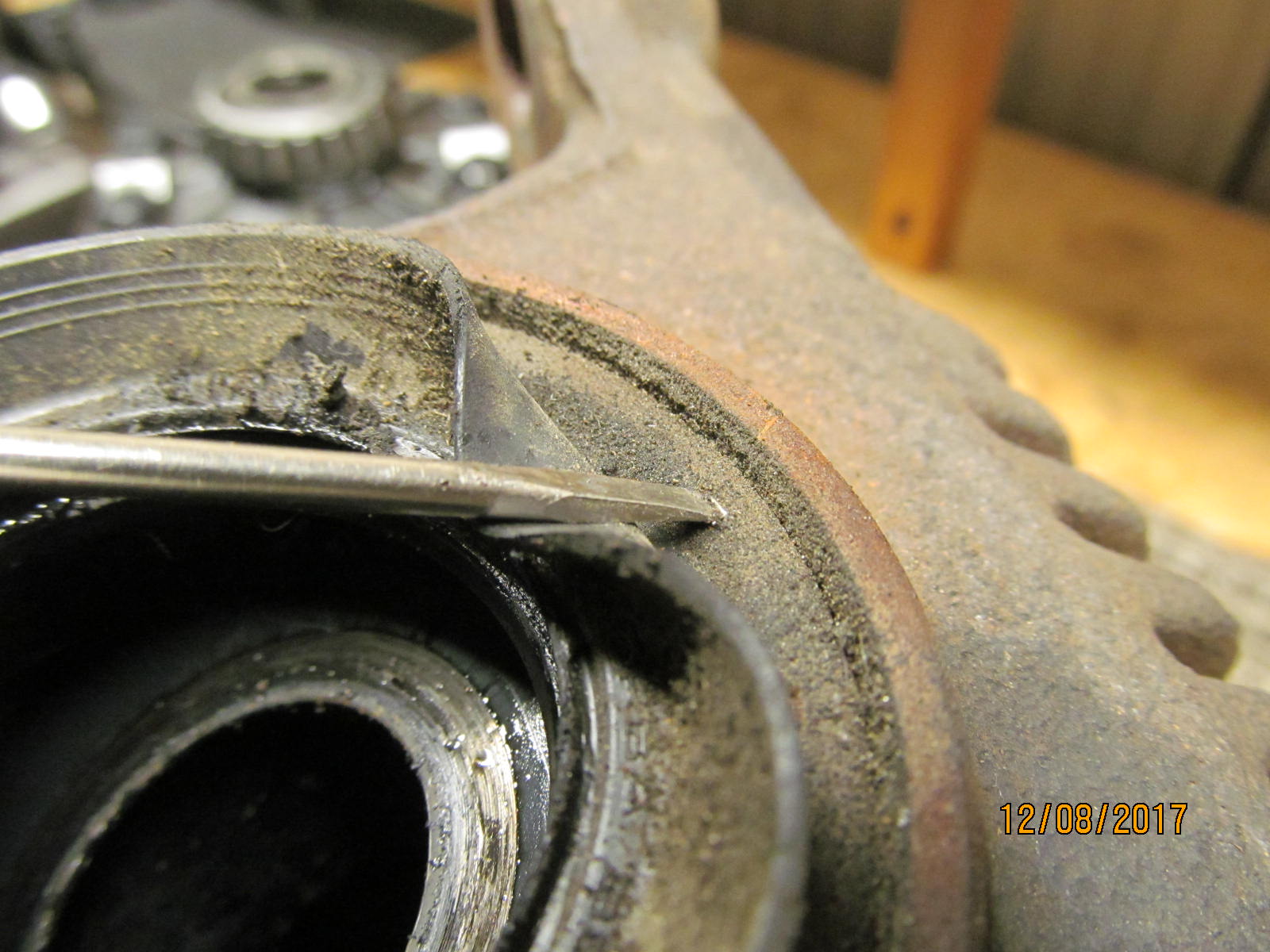 Looks like California beach sand. Old seal removed. Old races removed.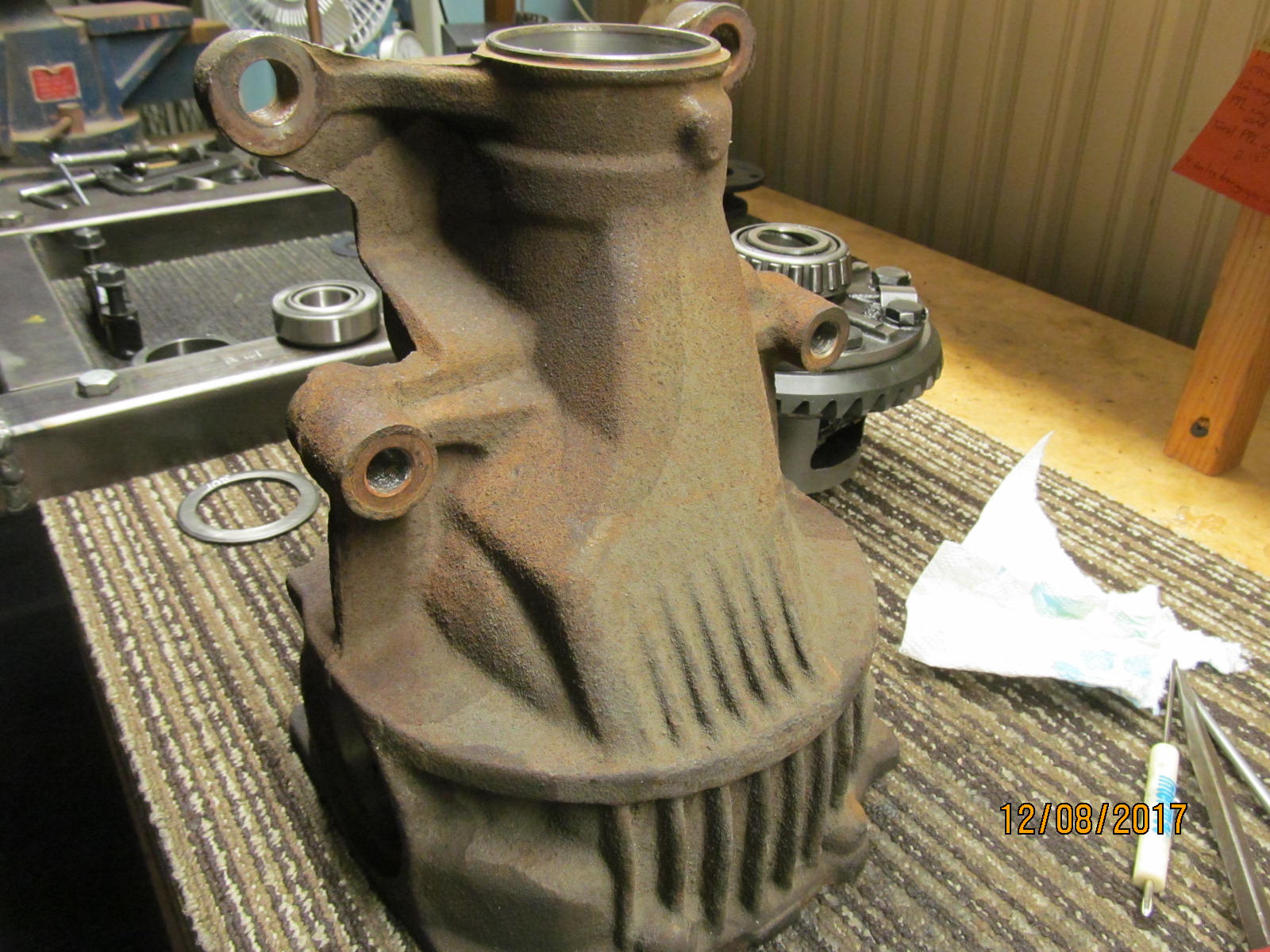 This rust does not clean up very nicely.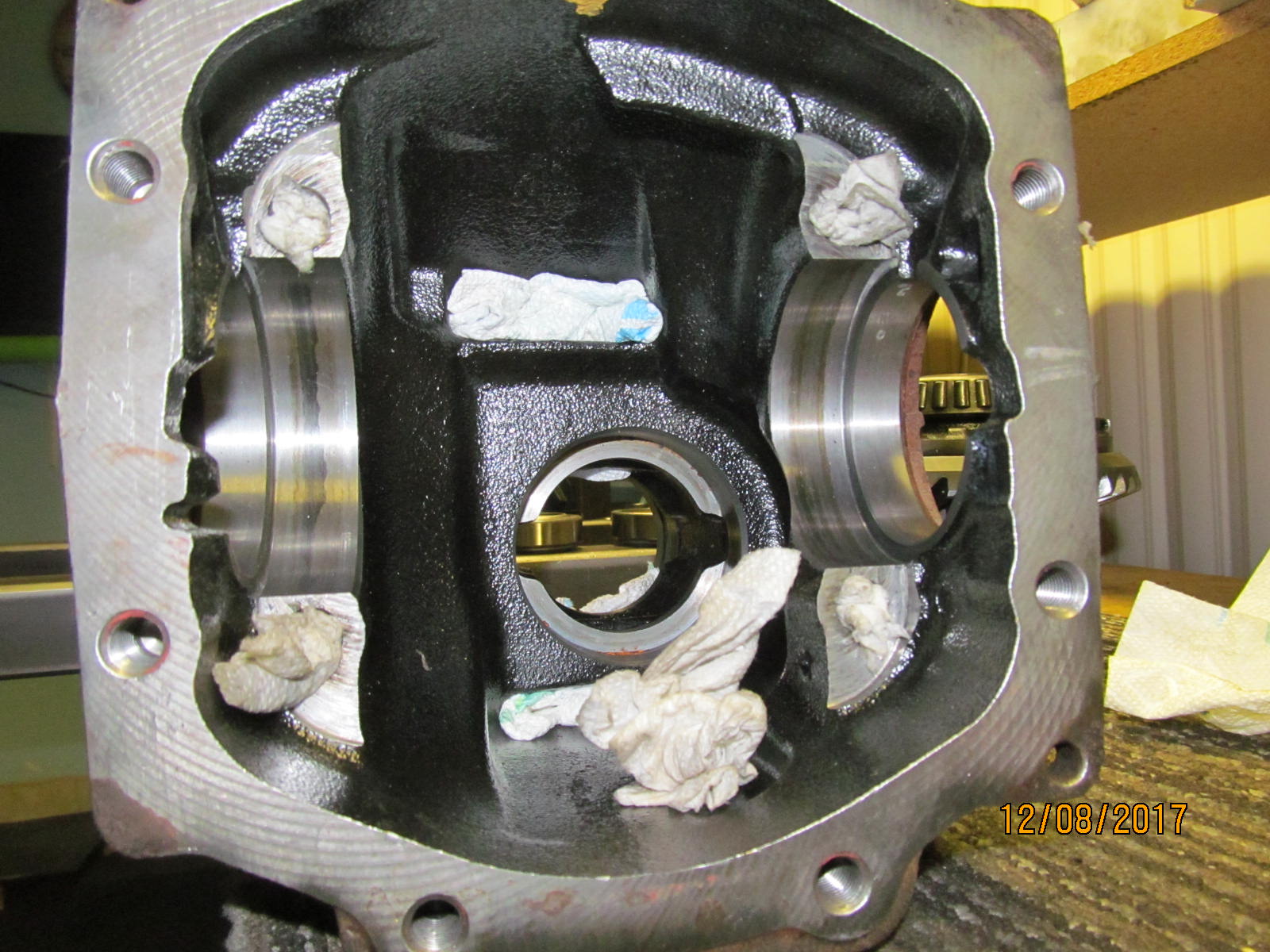 It was decided to have the outside bead blasted. Paper towels keeps it from getting into the undesirable places.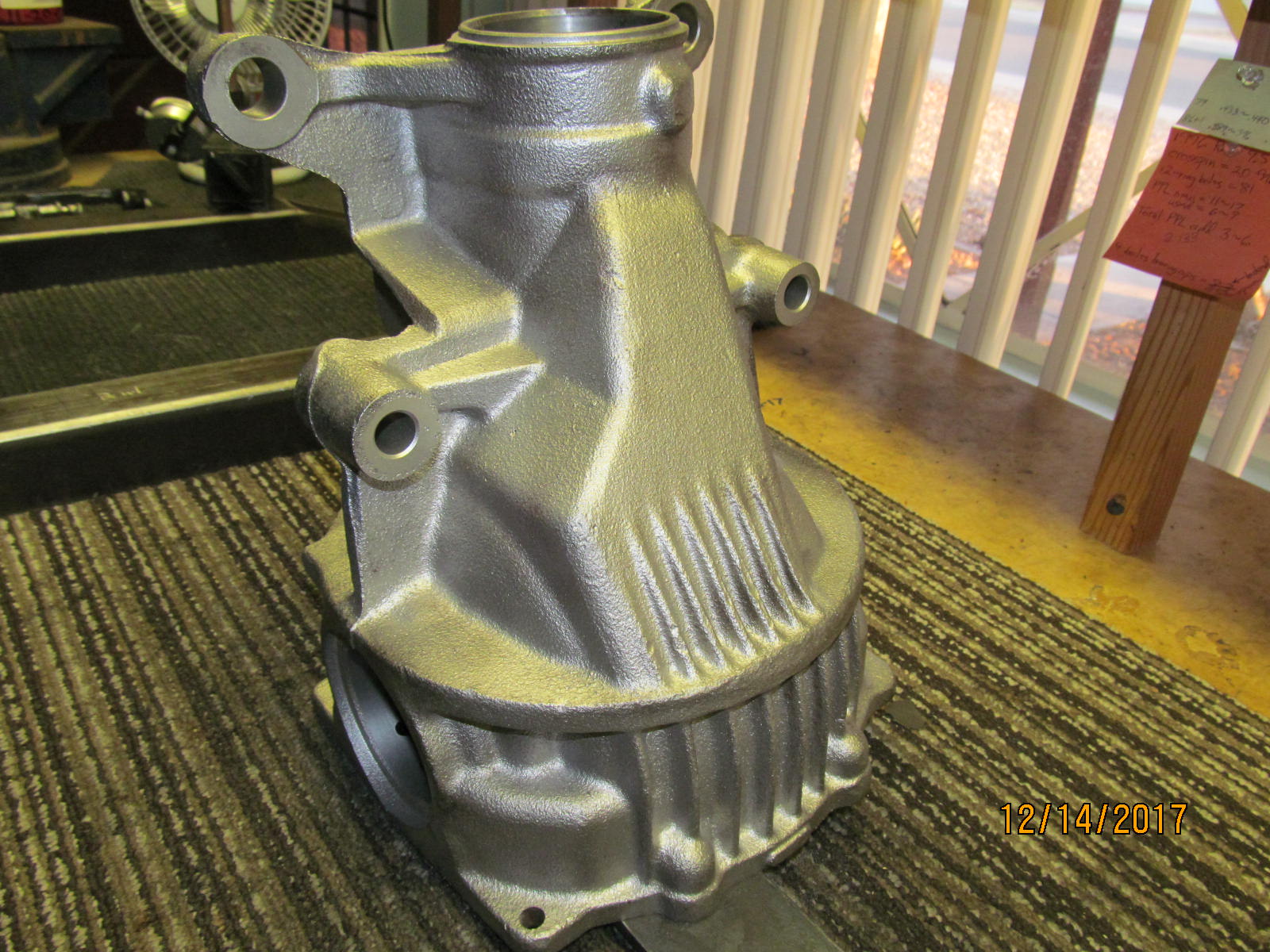 I took it down to B&B Automotive Machine Shop....they have a hot tank and also a bead blasting service.
This looks much better now.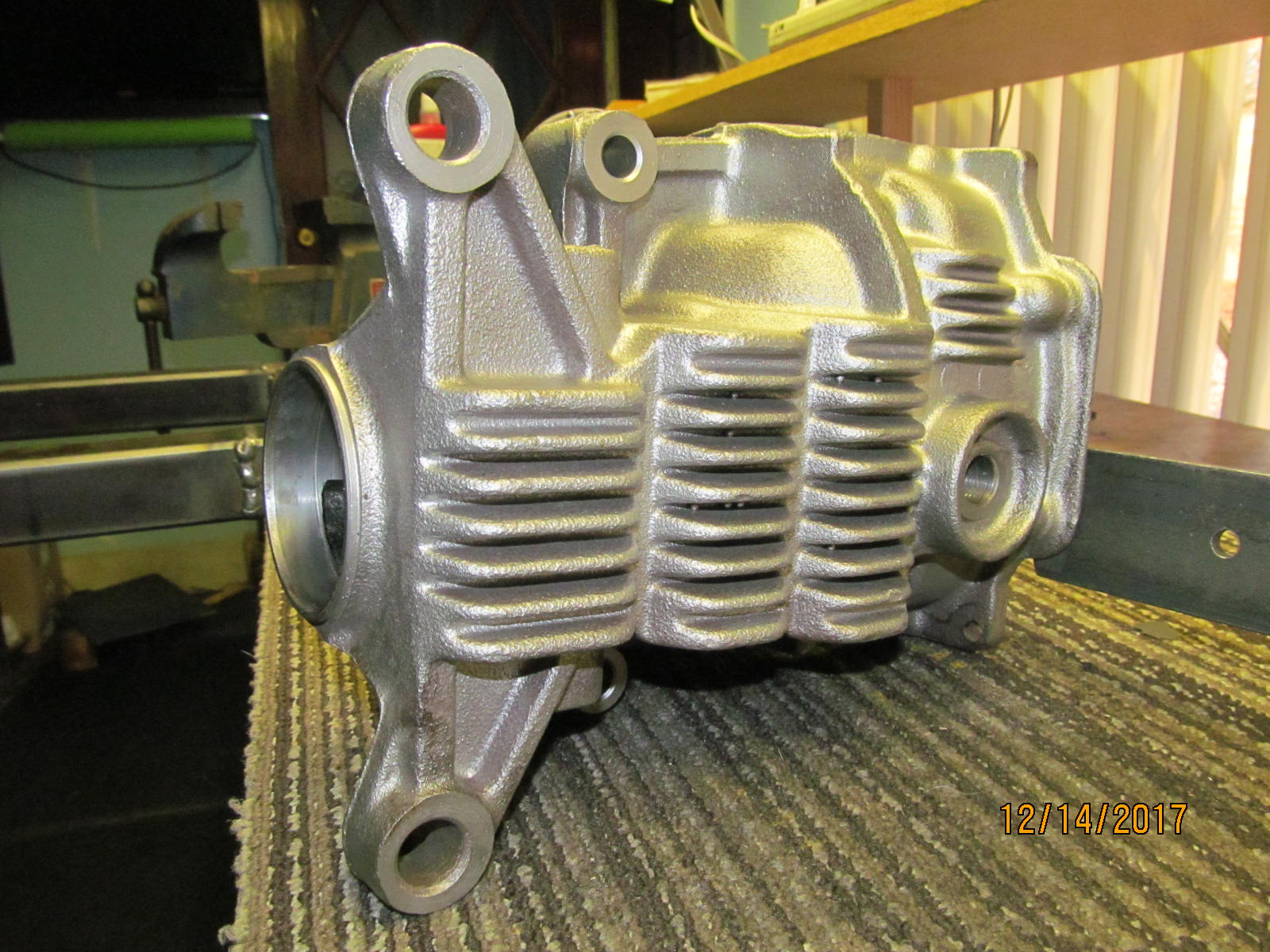 ,,,,,,,,,,,,,,,,,,,,,,,,,,,,,,,,,,,,,,,,,,,,,,,,,,,,,,,,,,,,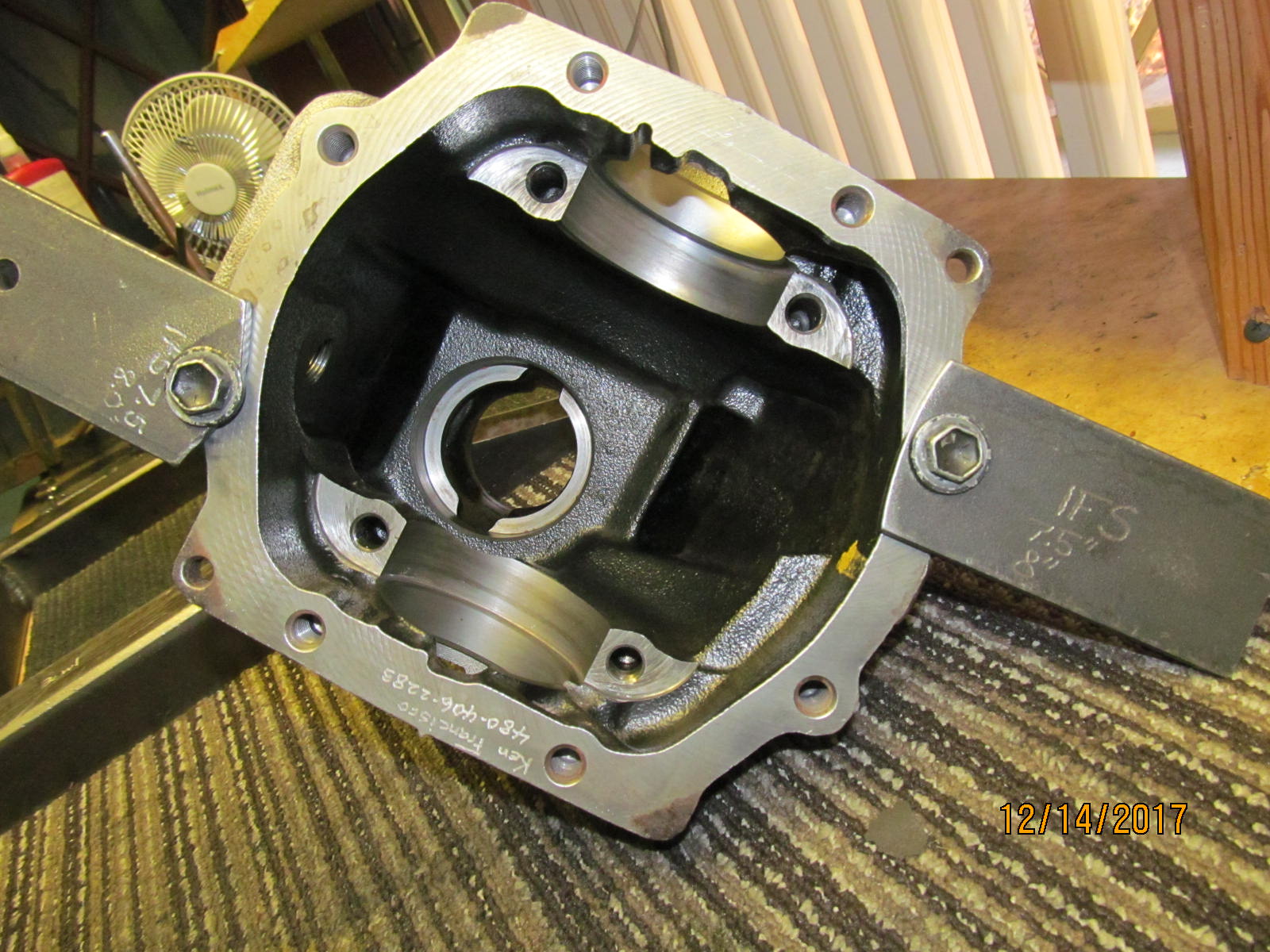 Much nicer to work on a clean diff.....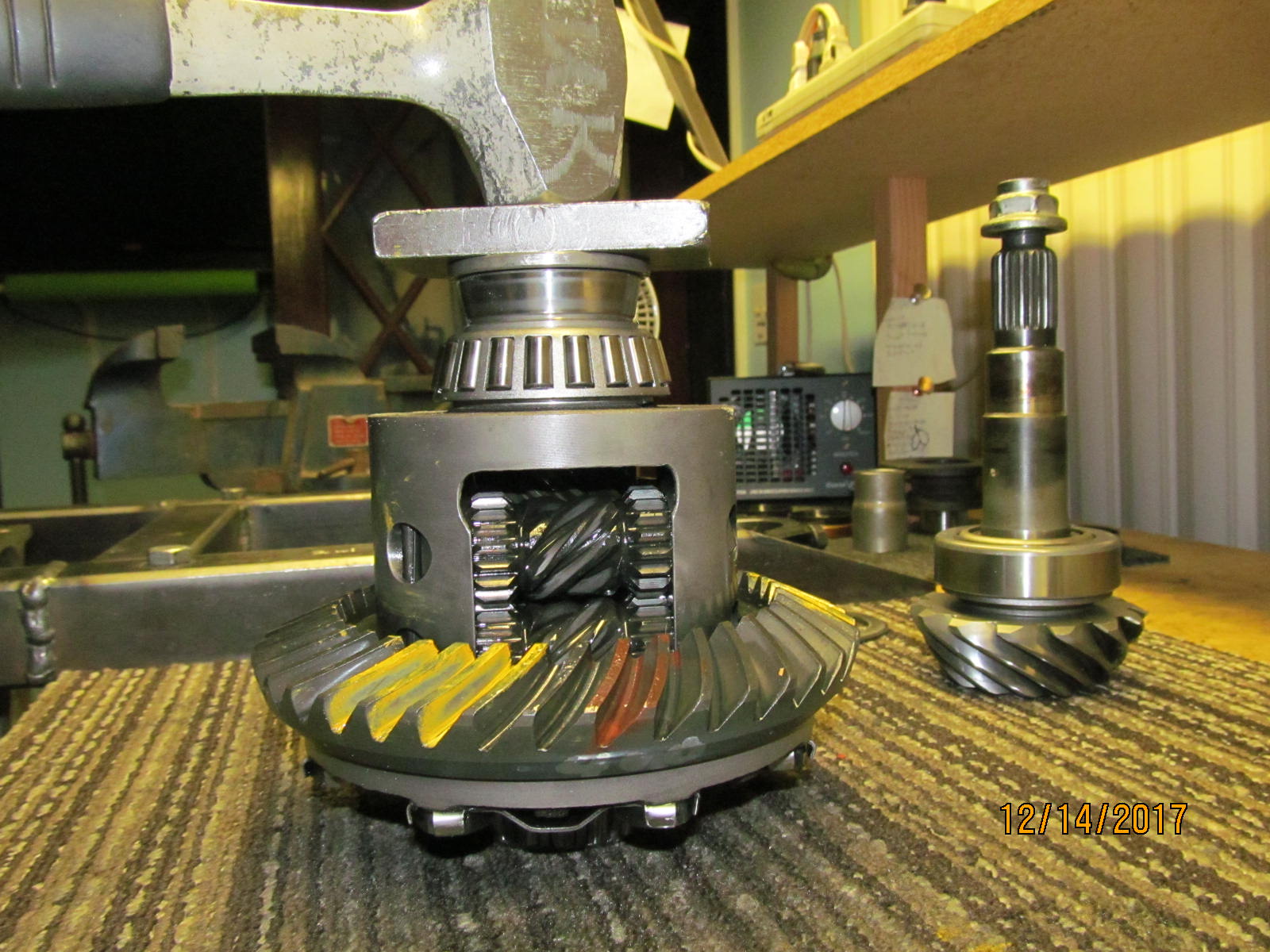 New carrier bearings are tapped on.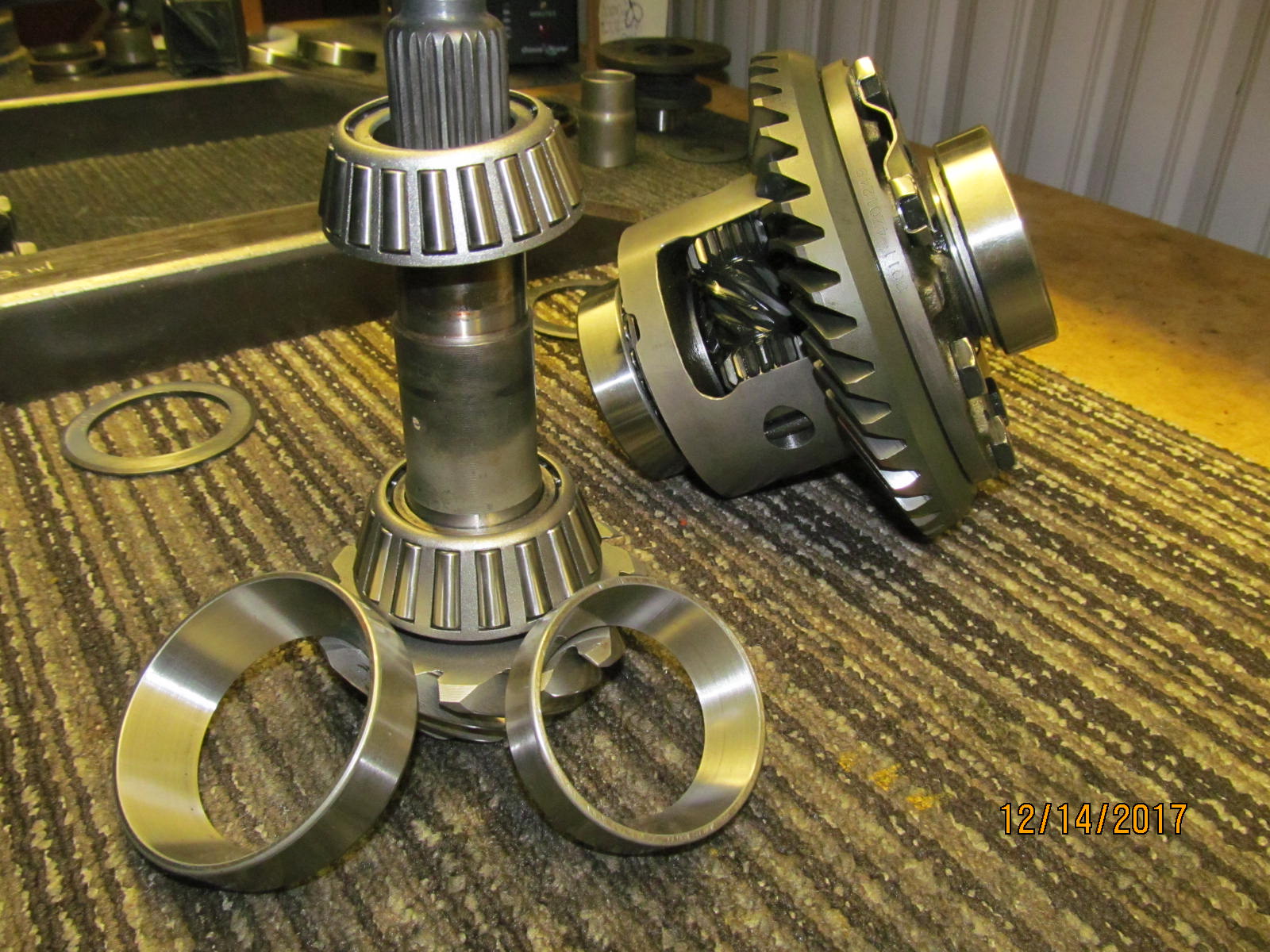 New inner pinion race pressed on with original pinion shim.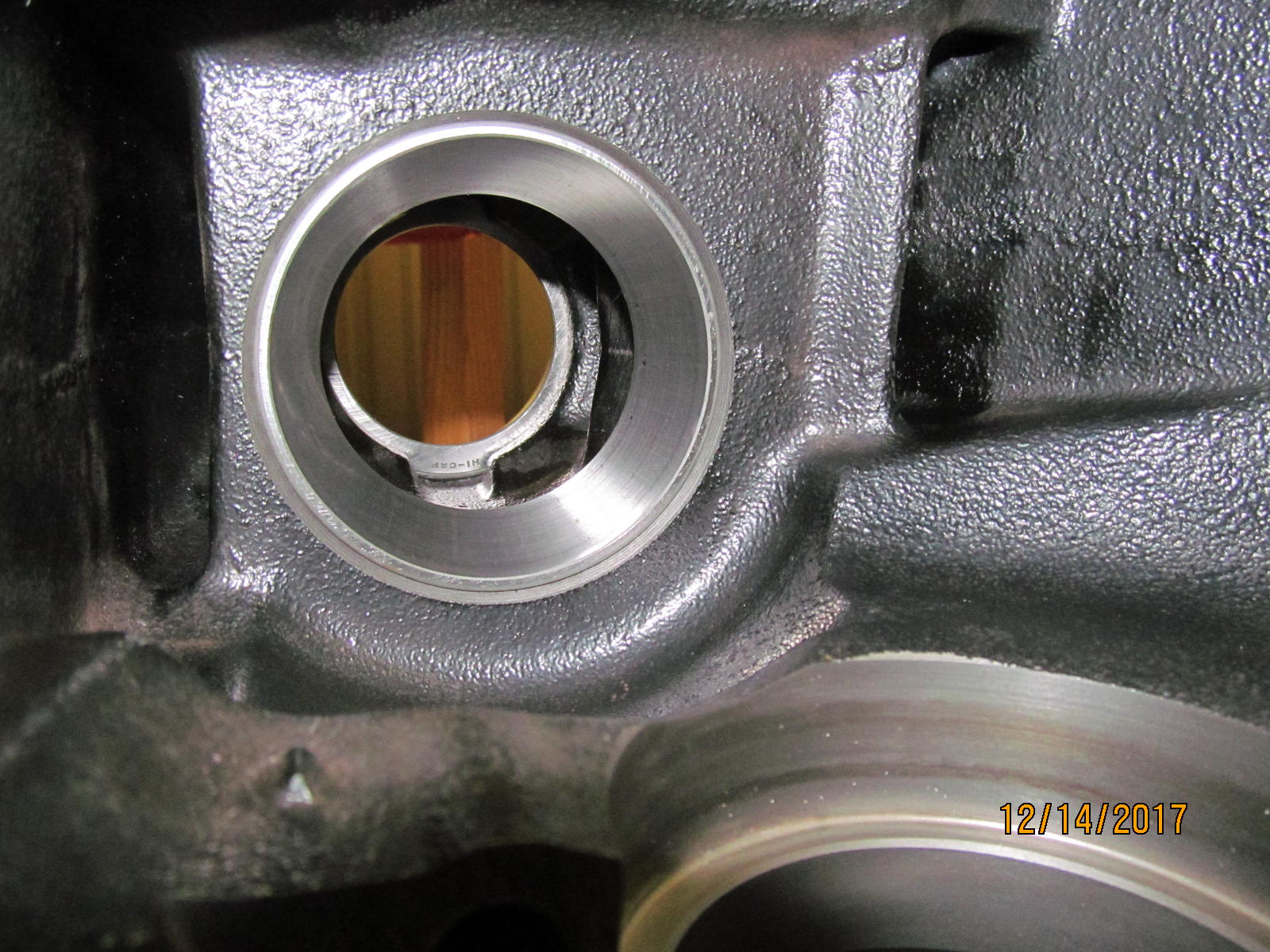 New inner race tapped in............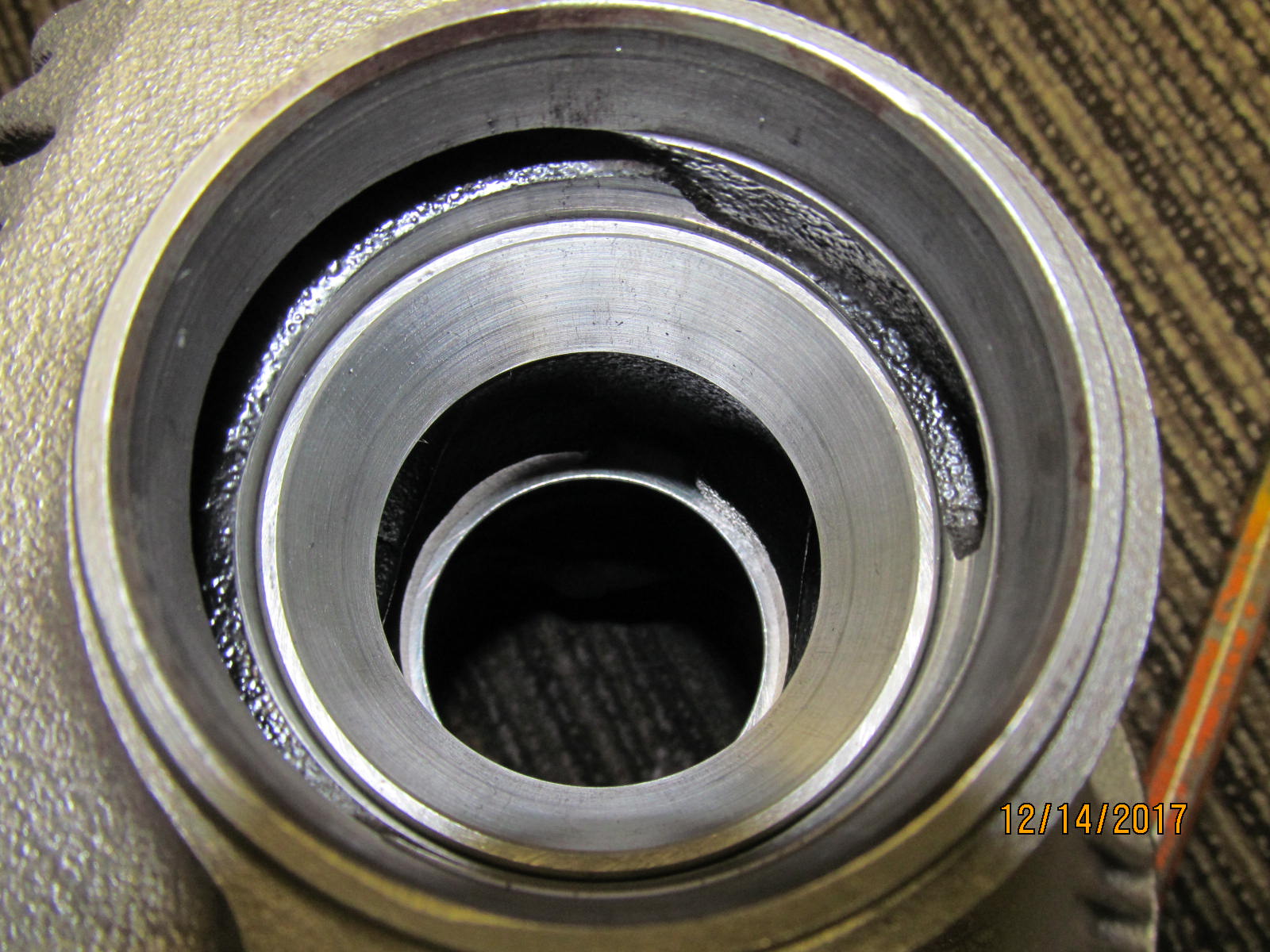 new outer race...........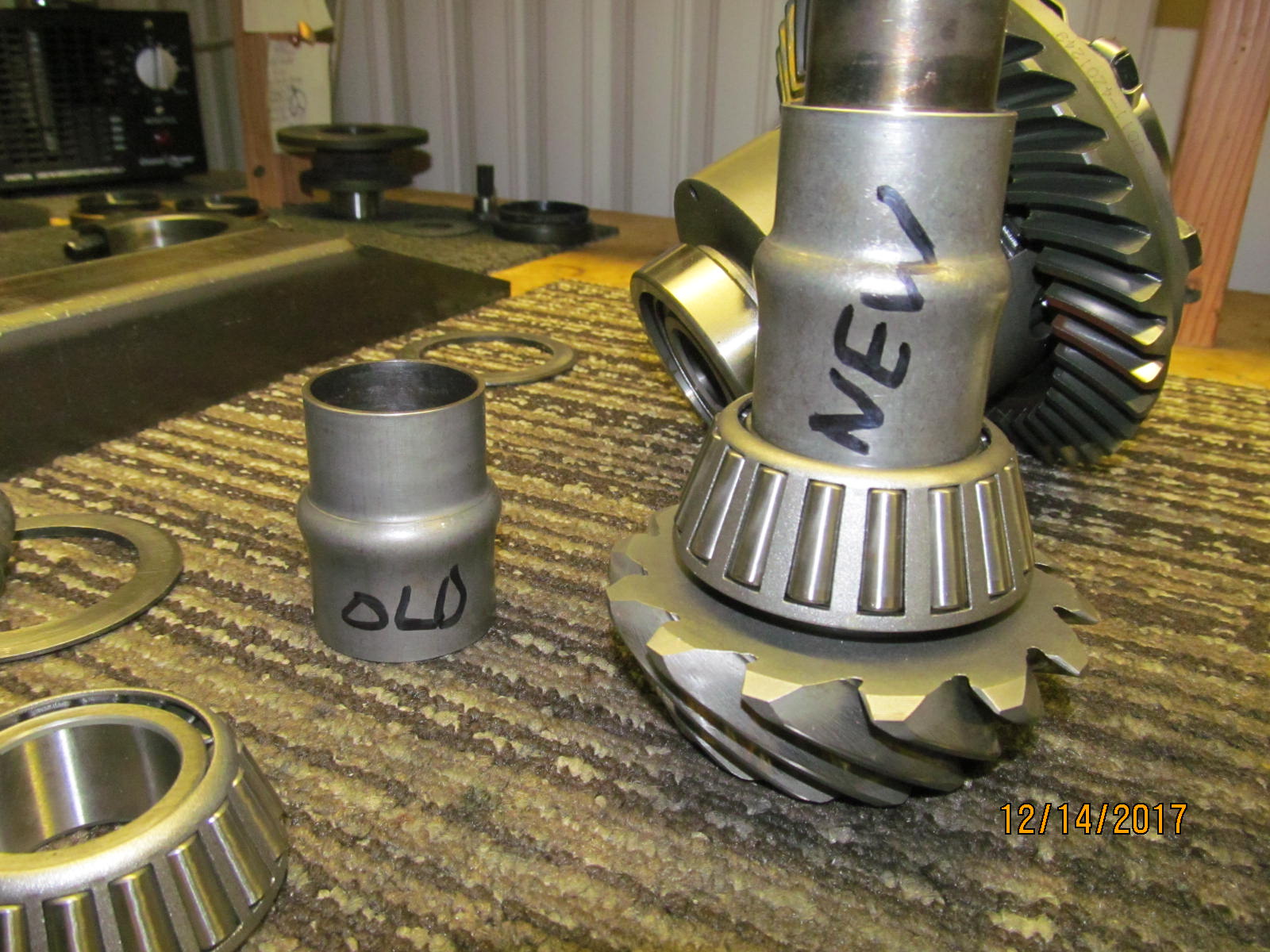 New crush sleeve is now loaded in place.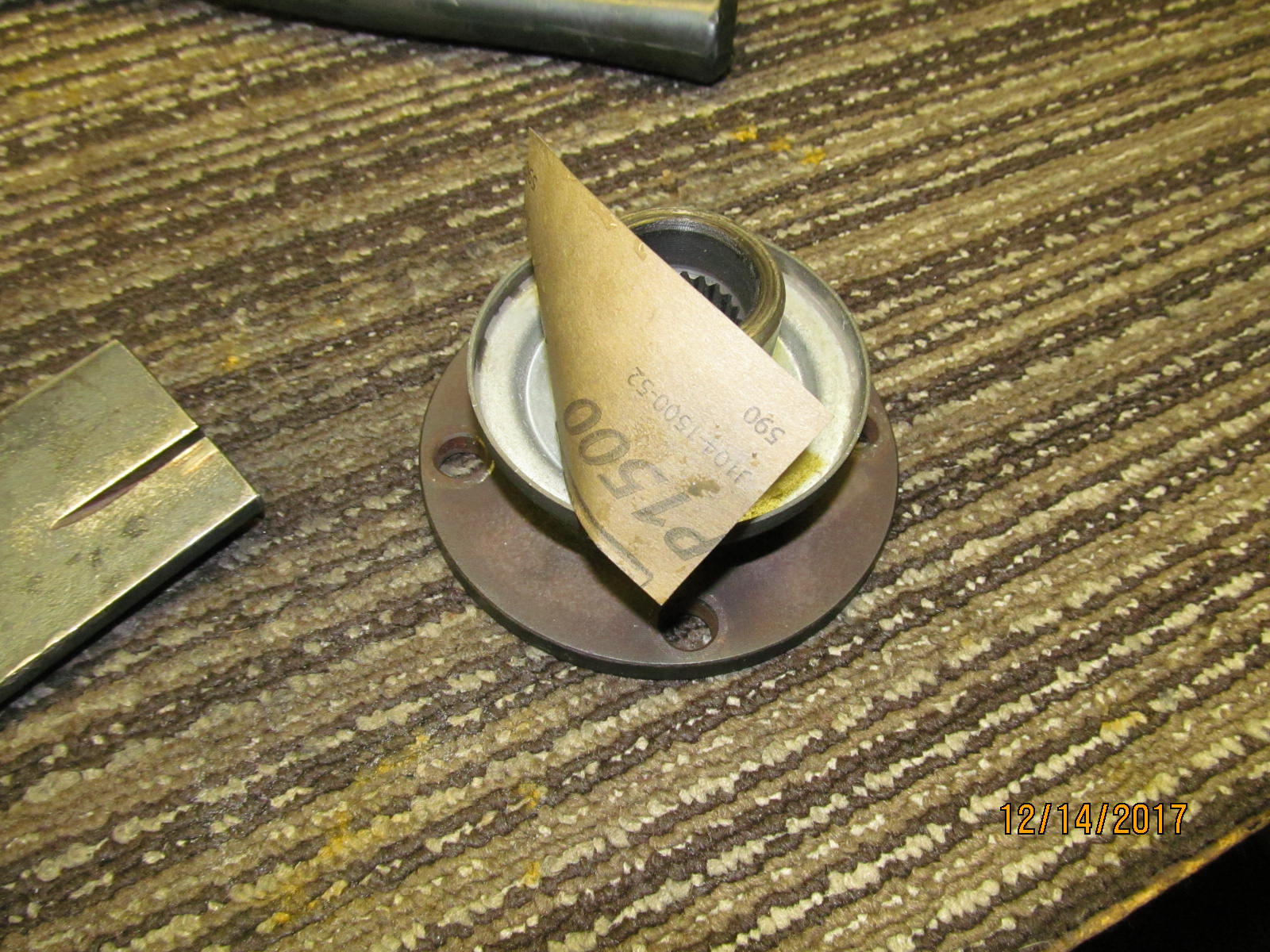 #1500 wet/dry sandpaper with water removes any burrs on the flange seal surface.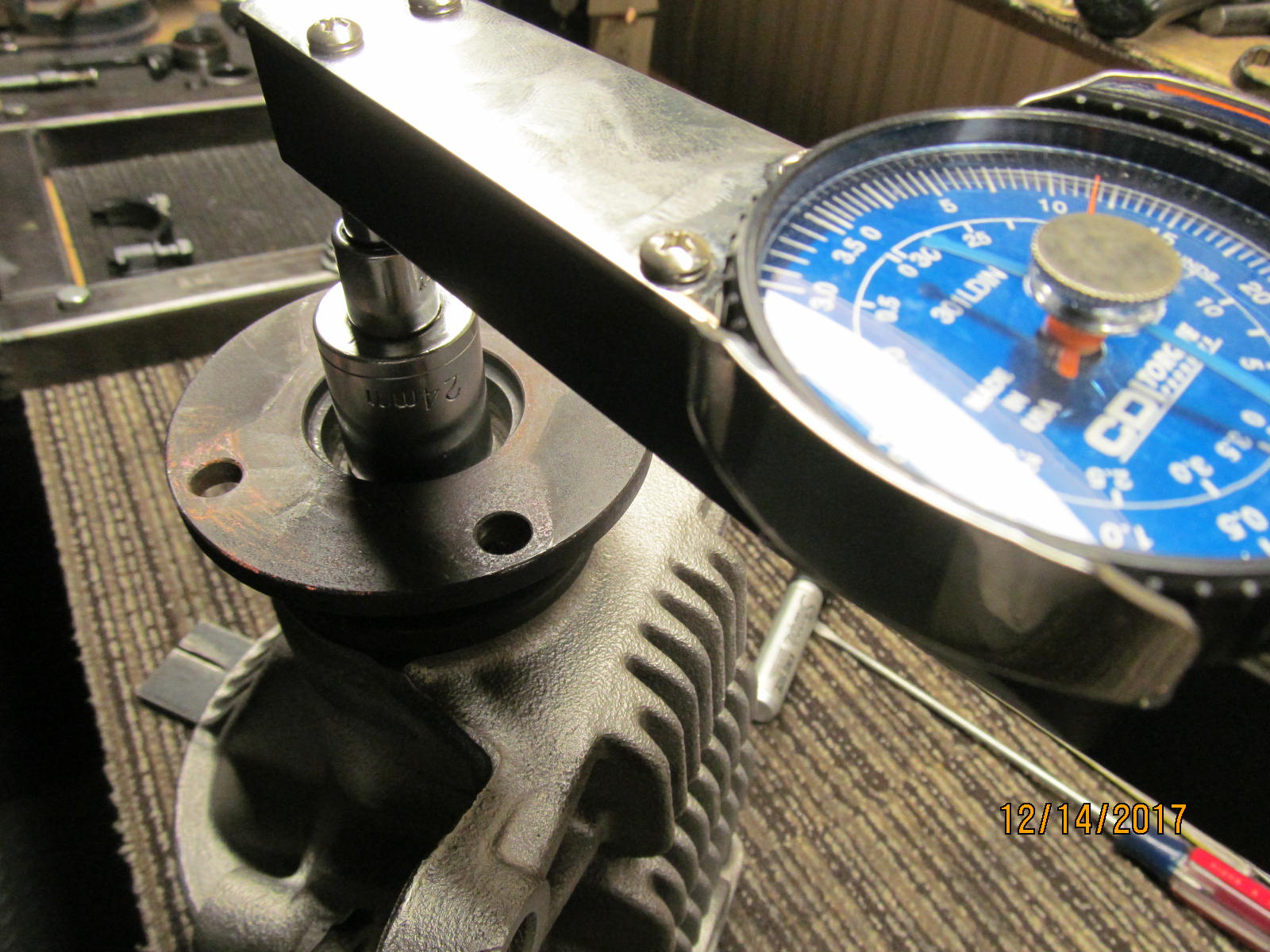 Crush the sleeve until a nice smooth 12 inch/pounds is measured. I use lots of gear oil on the bearings
and rubber seal surfaces ahead of time.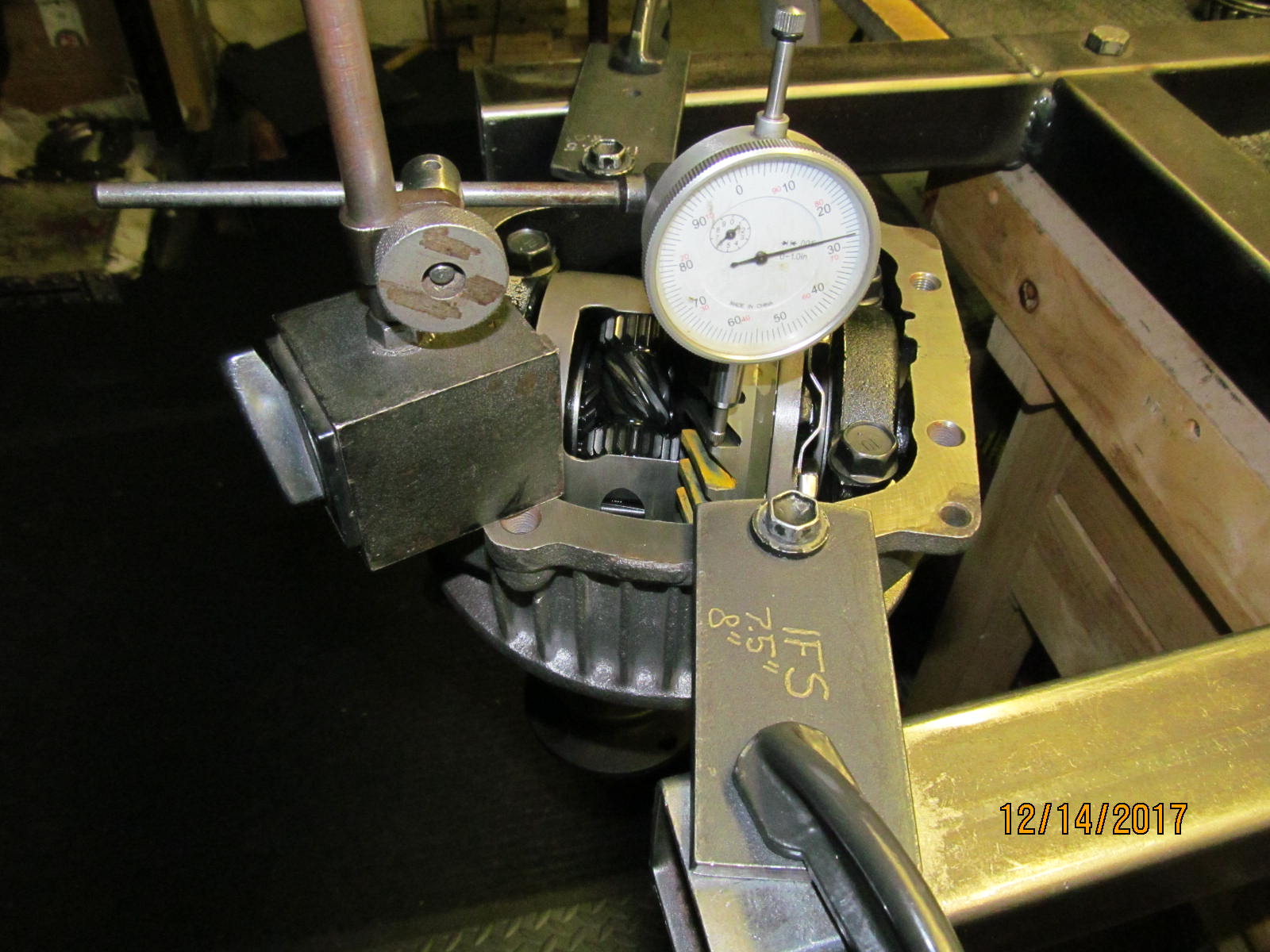 Backlash is checked...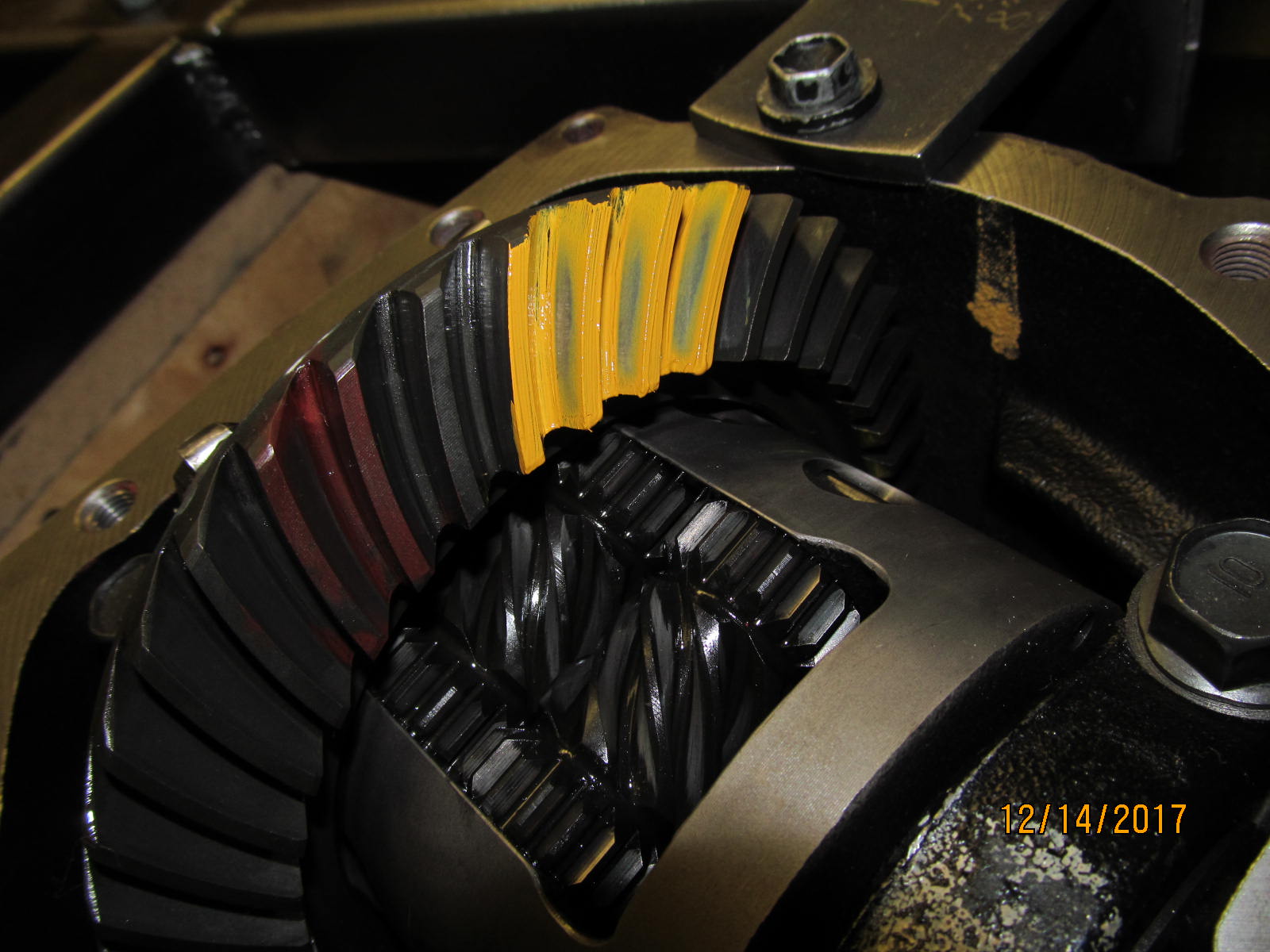 .....and a pattern check shows the driveside is beautiful.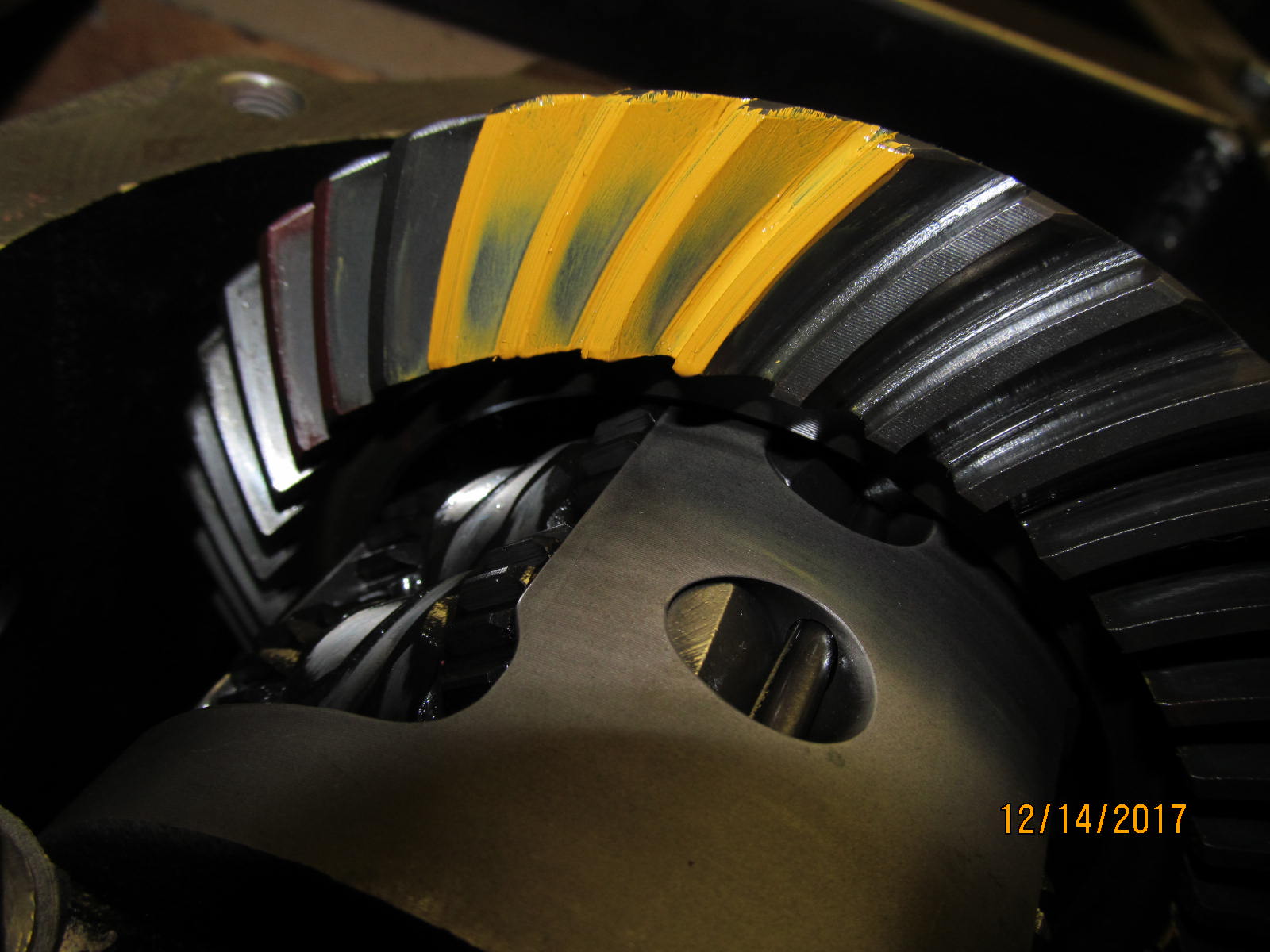 Coast is favoring the toe end a little but very nice.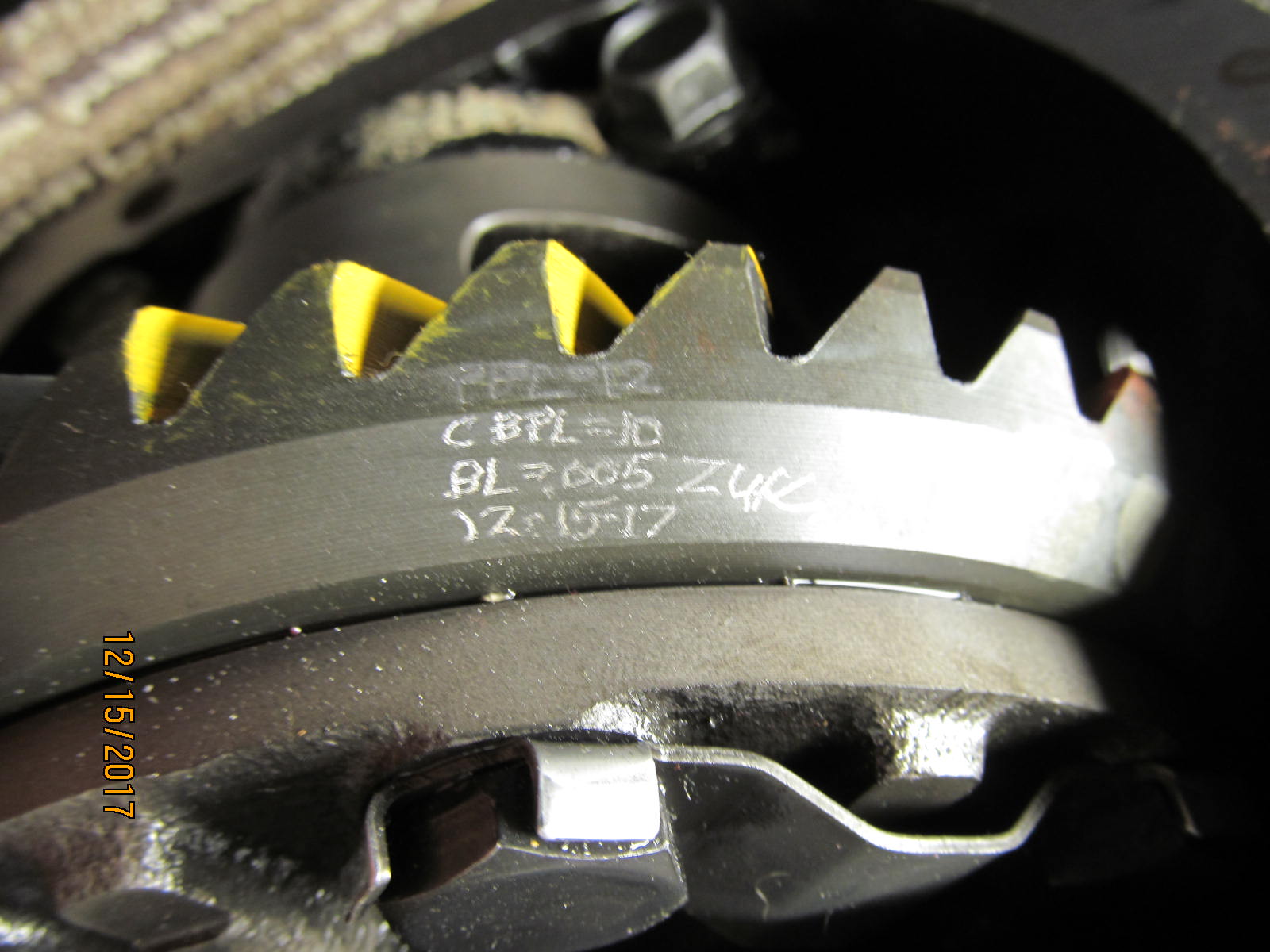 datecoding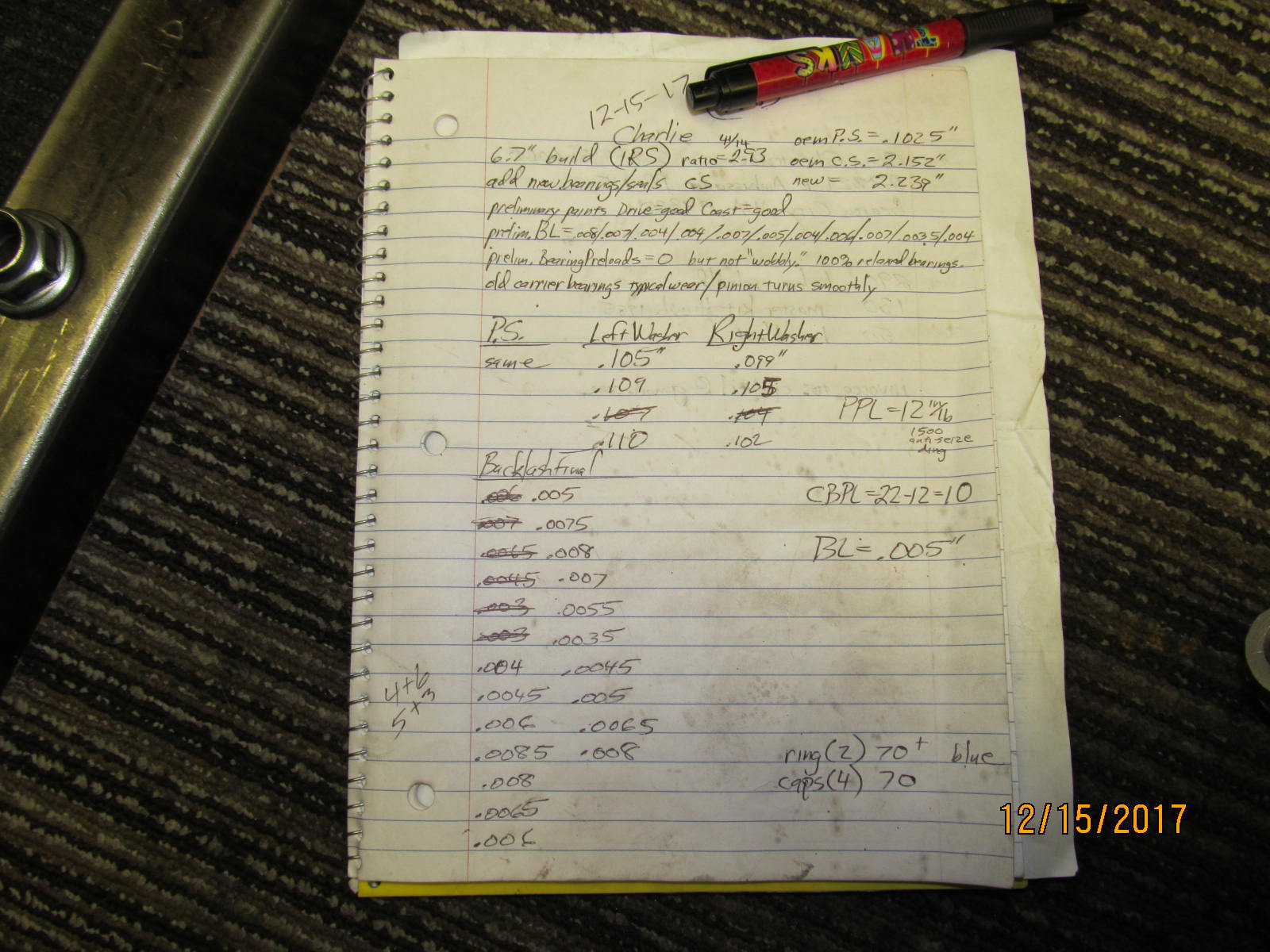 The final assembly notes.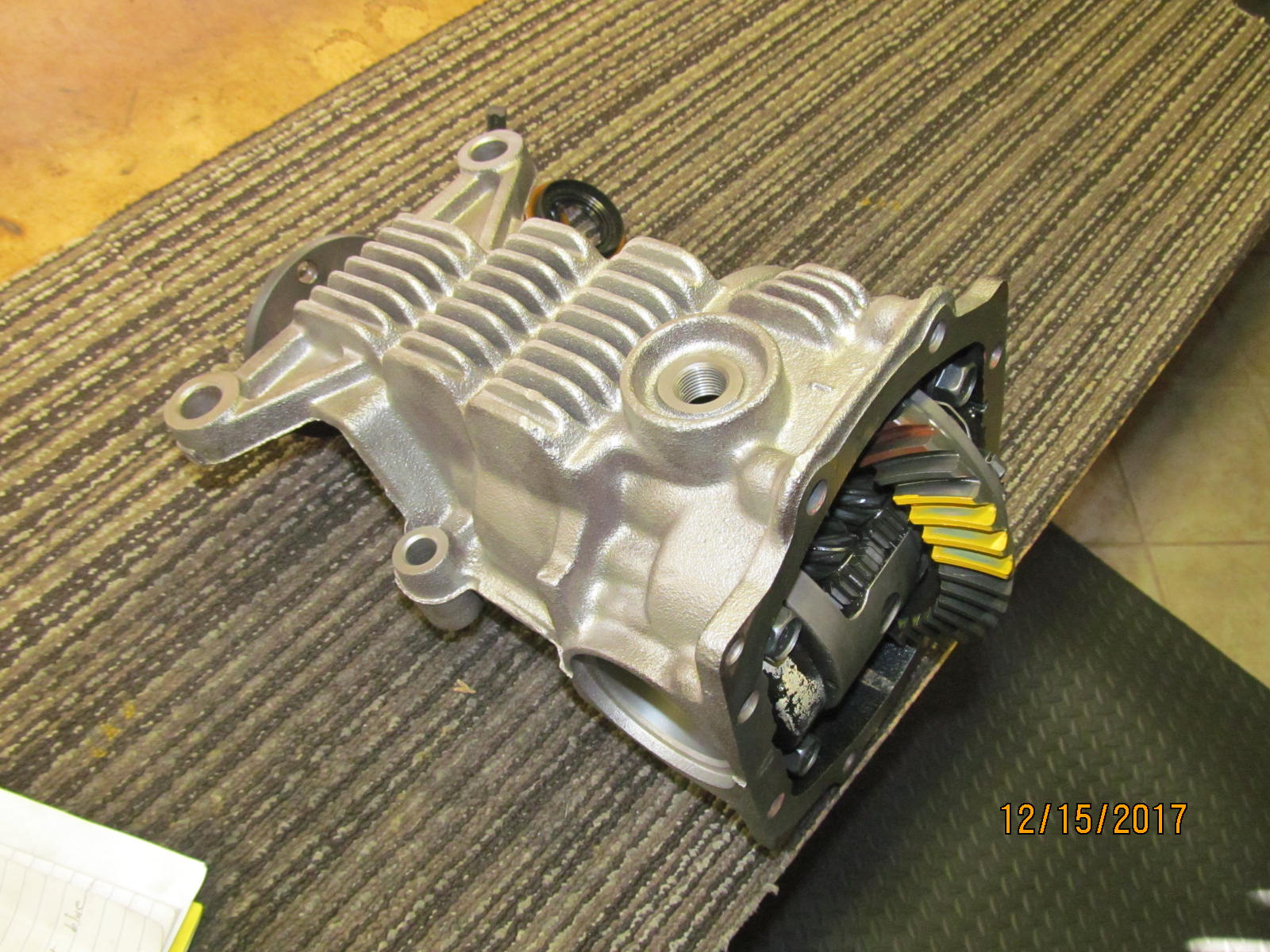 ,,,,,,,,,,,,,,,,,,,,,,,,,,,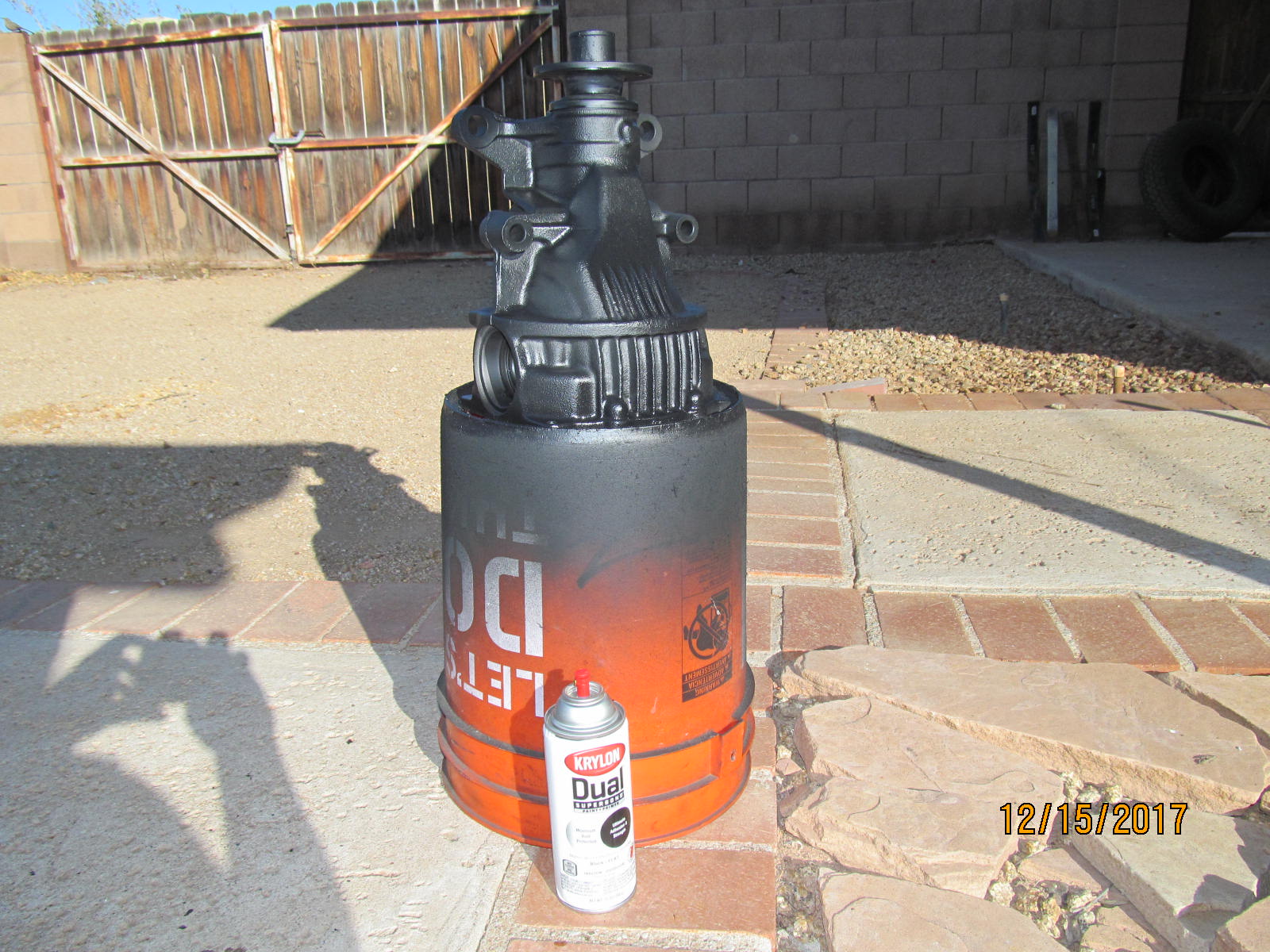 A coat of black satin spray paint.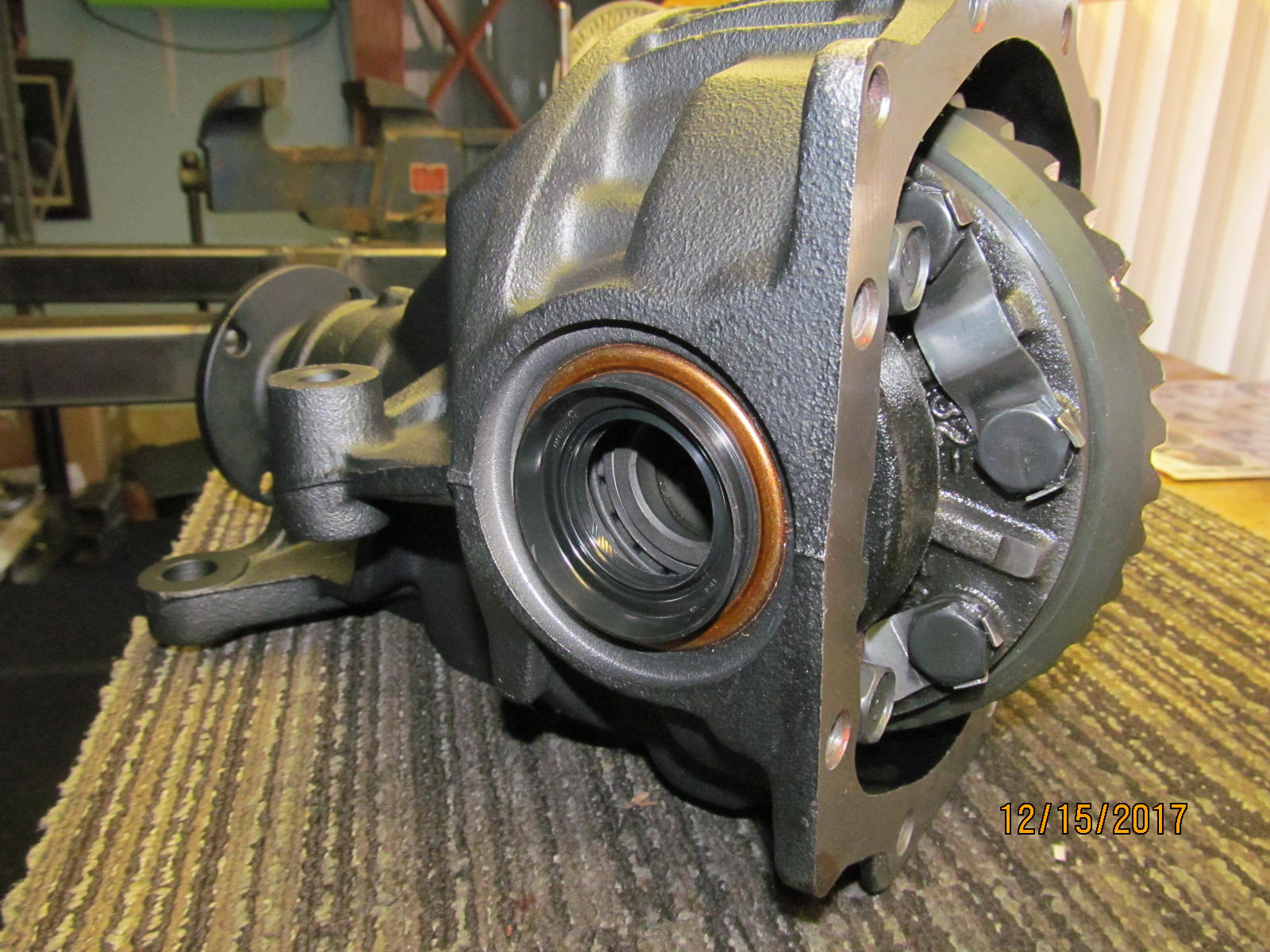 New side axle seals are tapped flush.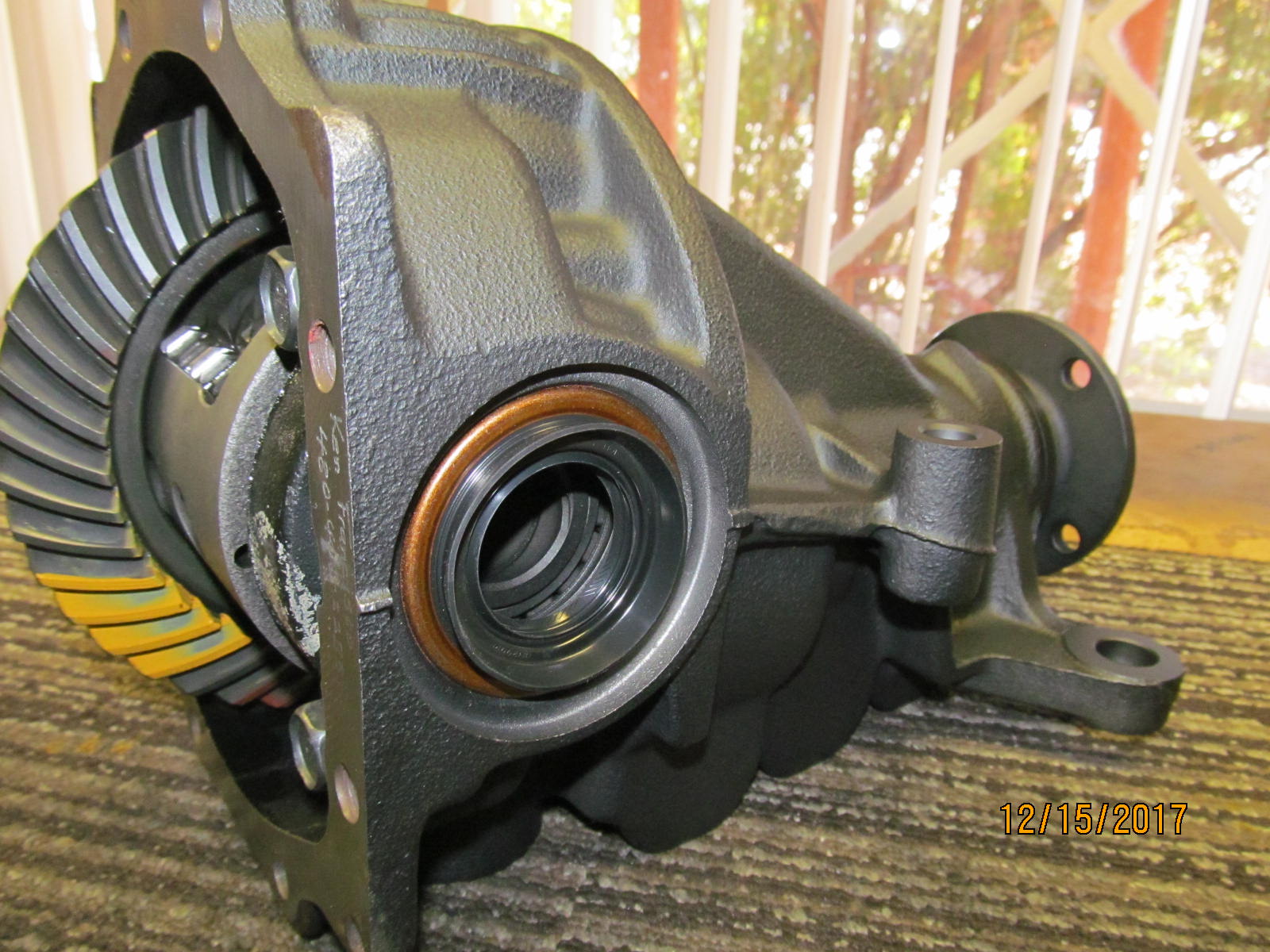 ....................
.......................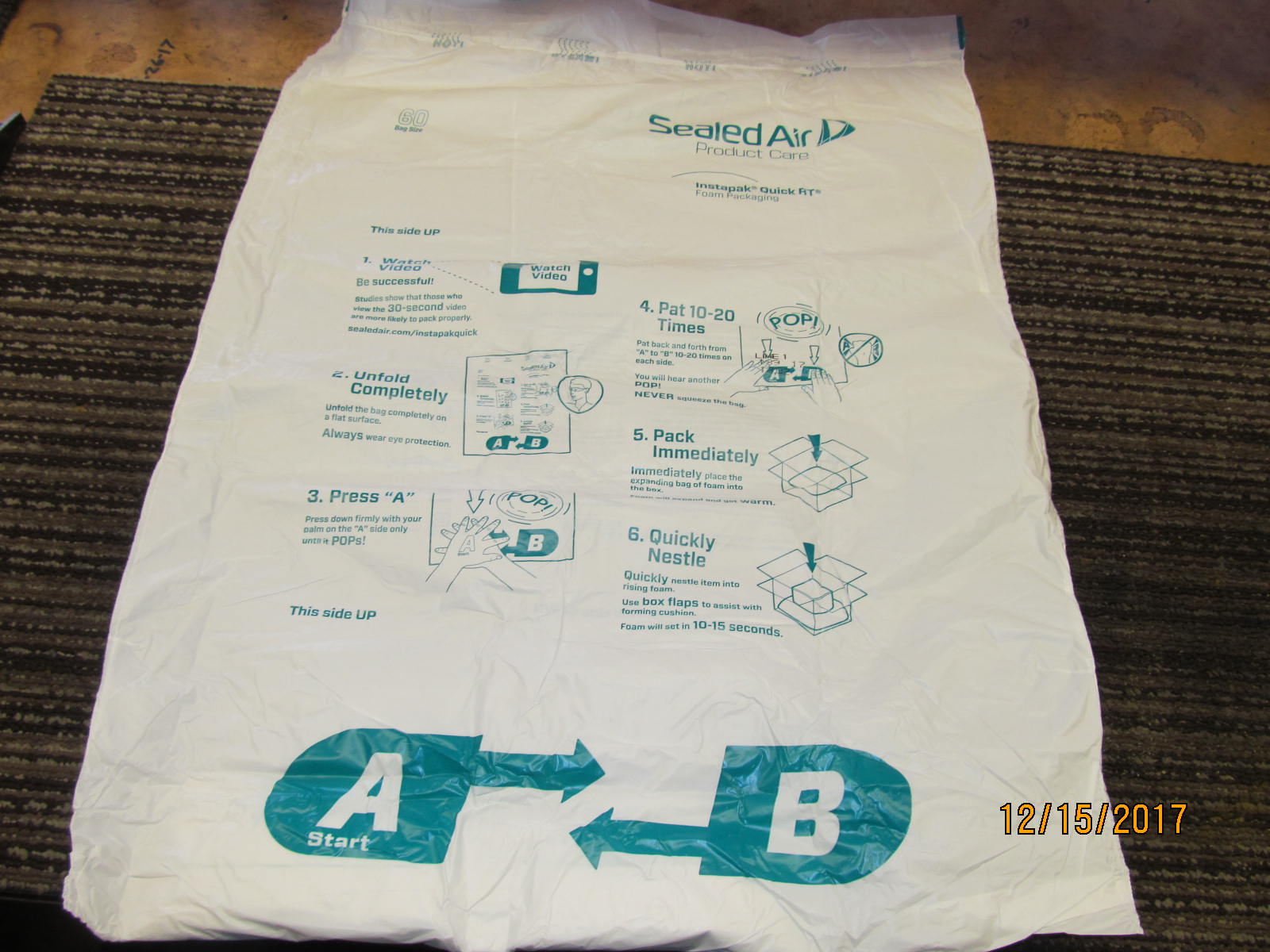 These foam insta-paks are wonderful.....but not the cheapest packing medium.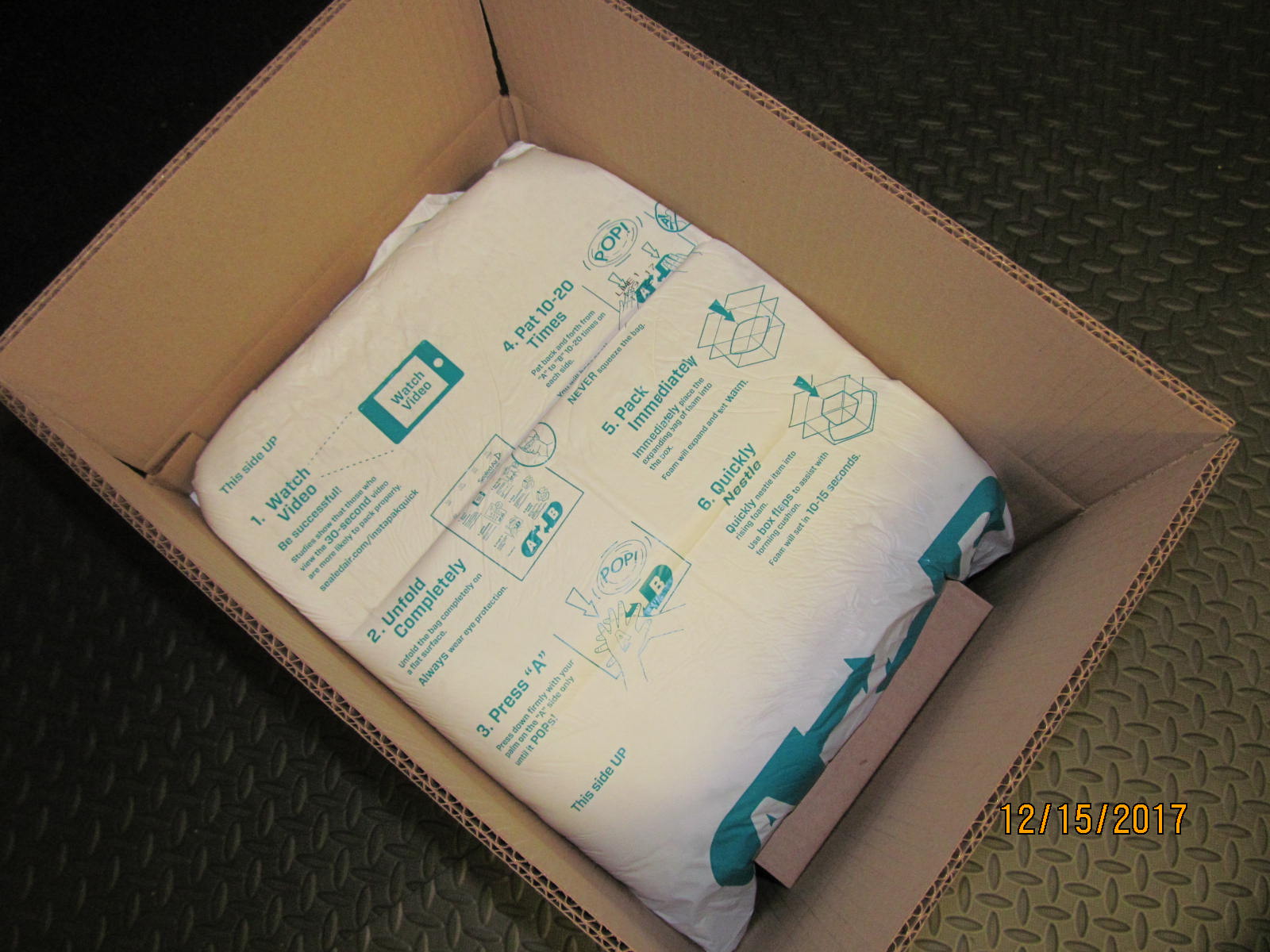 ,,,,,,,,,,,,,,,,,,,,,,,,,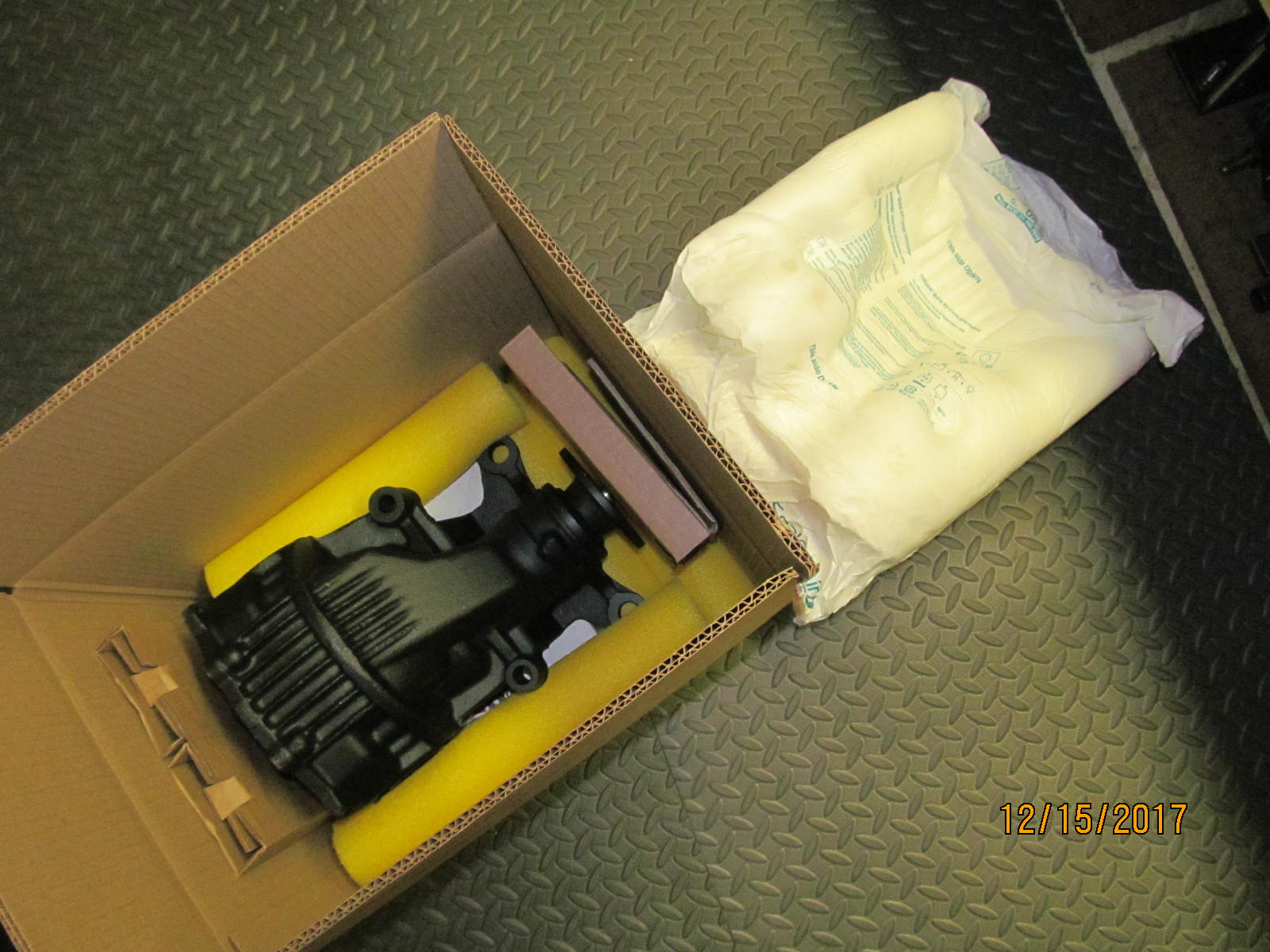 .......................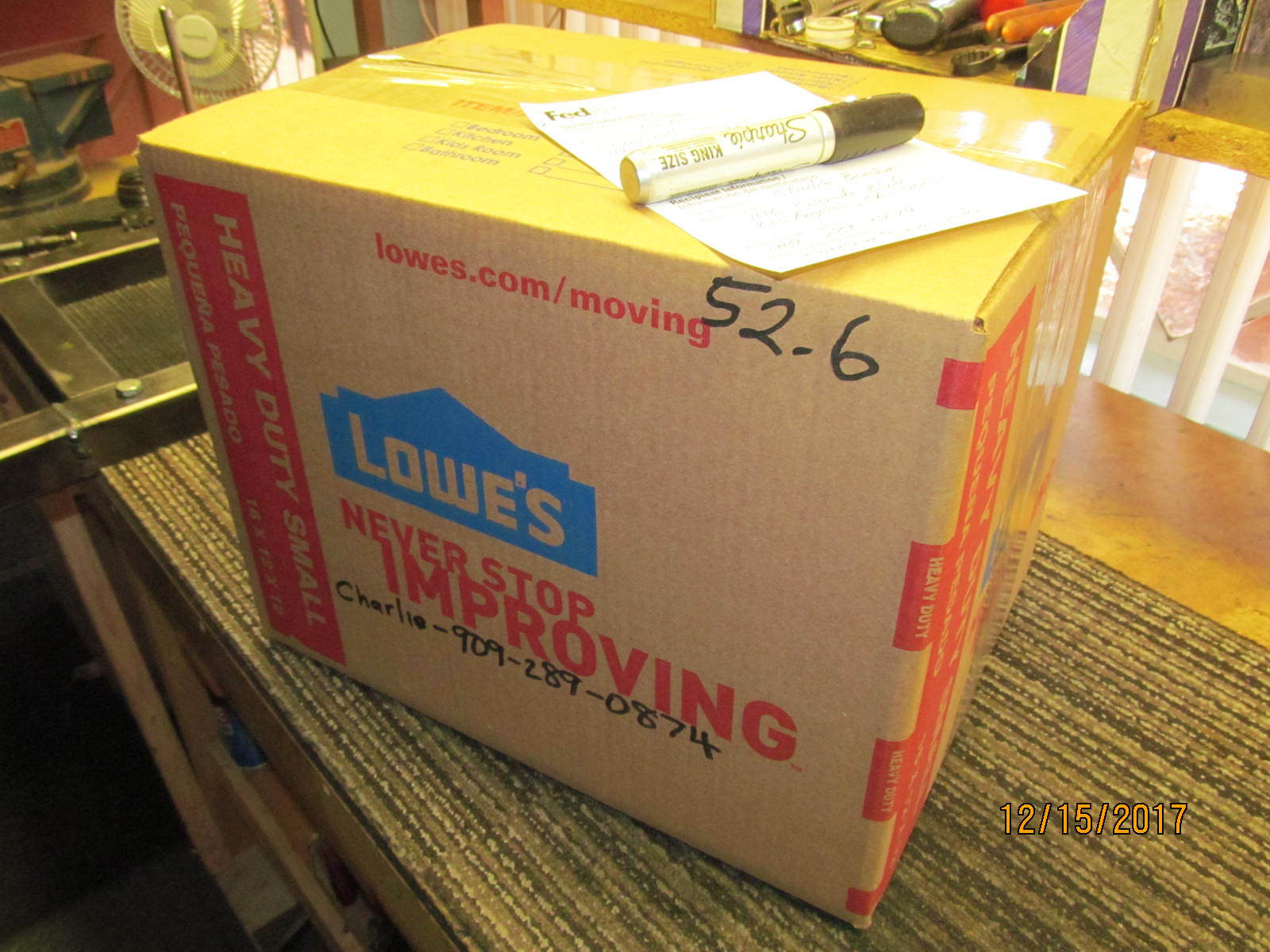 52.6 pounds heading back to Charlie.