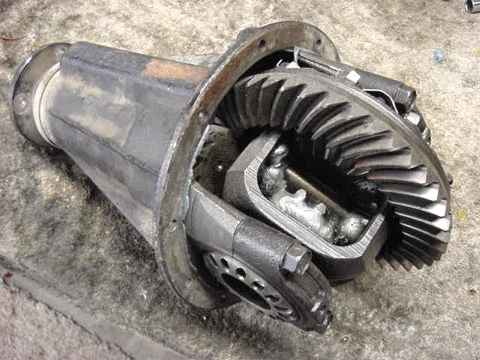 This chunk will be transformed back to life....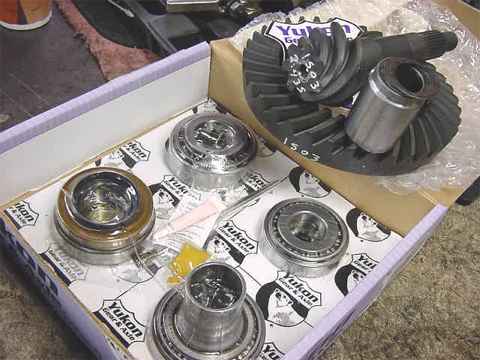 Master install kit/529 US GEARS/solid collar. It will remain 'open'.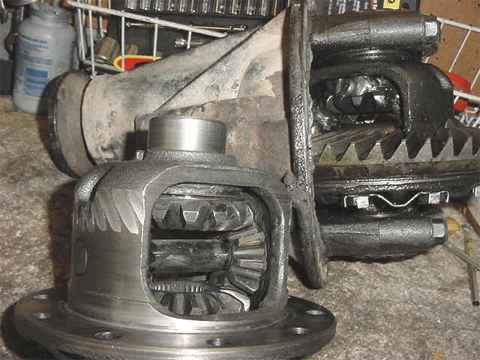 The open carrier in the chunk is garbage because it was welded at some point. The one on the left is in excellent shape and only has the usual cosmetic scuffs from a pinion that loosened up due to crush sleeve use most likely. A pro install would involve some sort of solid collar like this one will see.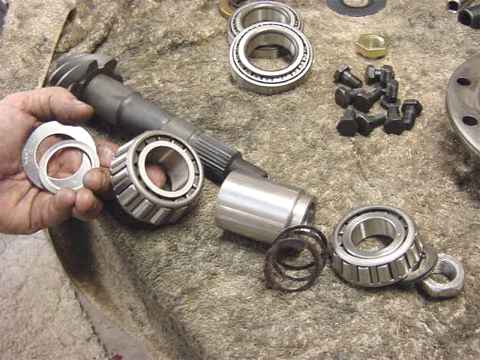 Because I'm using new bearings, I know to use about .099" for the pinion shim and .056" for the solid collar.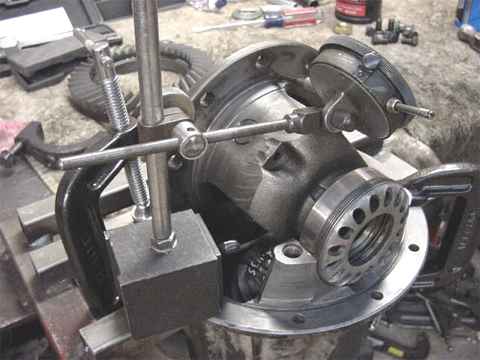 I loaded the pinion assembly in the nosecone and the .056 shim was perfect for 8~10 inch/pounds of pinion pre-load. In the pic above, before I put the ring gear on it is easy enough to check for run-out with the dial indicator. I had less than 1 thou run-out which is excellent.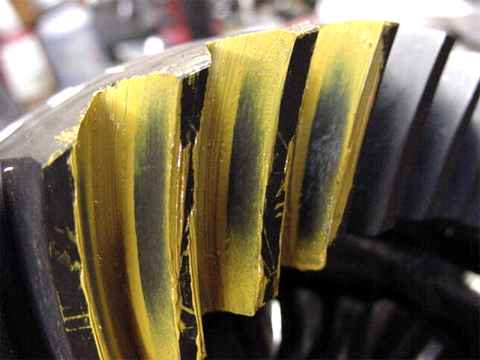 With the ring gear mounted up and backlash set at about 8, I am ready for painting a pattern.....with the .099" shim it looks like the depth is right on. Drive side.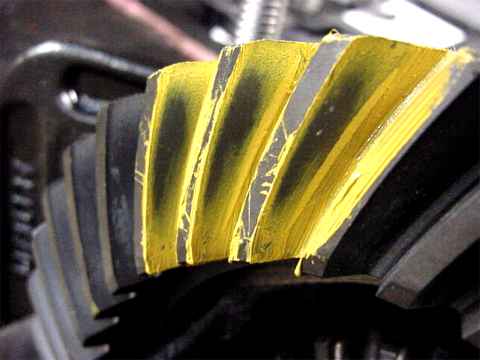 coast side .099"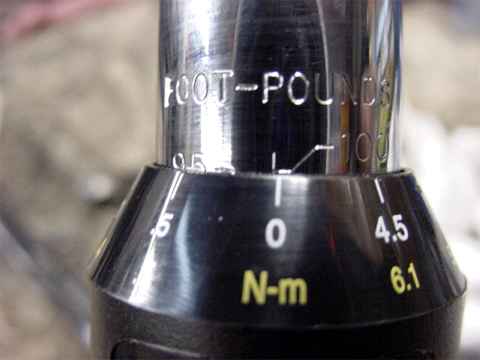 As shown here, I set the torque wrench to 100 ft/lbs and tighten the new carrier bearings to this spec.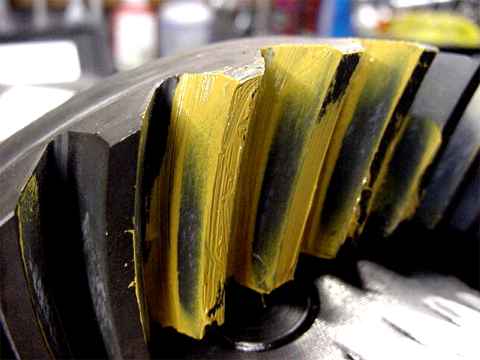 Drive side...still have .099 shim but ran the backlash a little tighter at .006". Looks great.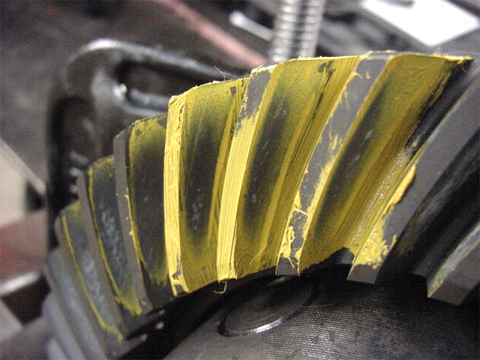 coast
document the important readings.....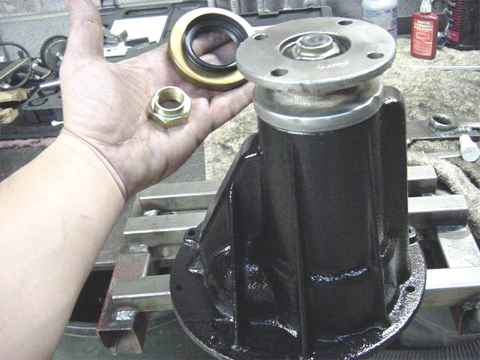 5 minutes til done.....I've placed an order for triple drilled flanges from Randys and this last step of the seal install will wait a couple days.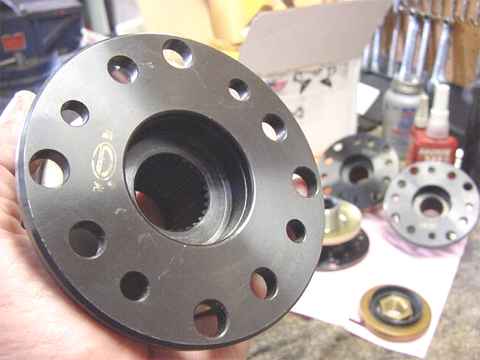 Just received an order from Randys.....triple drilled flanges. Black anodized. Very nice.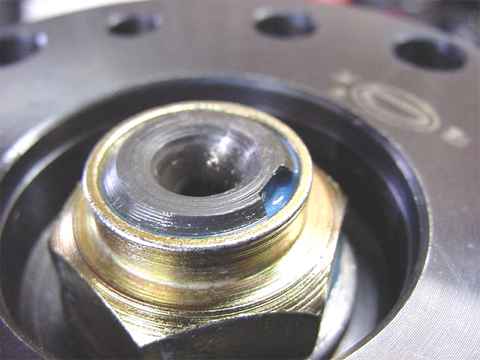 A very good idea to use blue Loctite on the threads. 200 ft/lbs tight. No staking of the nut is needed with this procedure.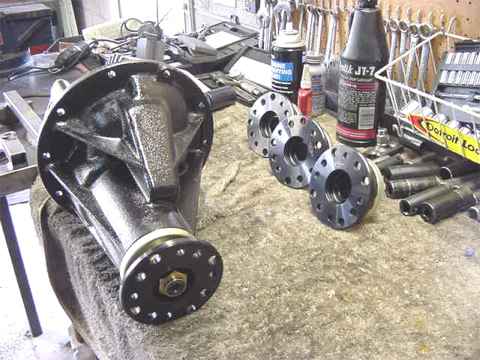 One Pro 529 chunk built to exacting specs....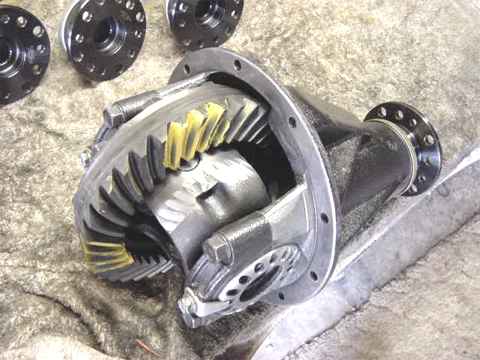 HOME