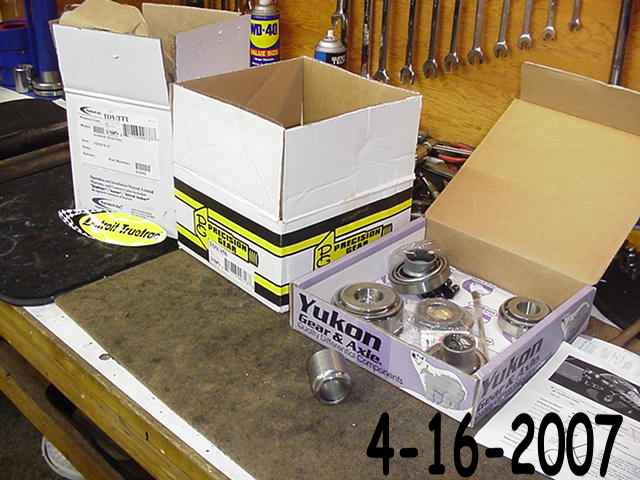 David, all the way from Long Island New York, sent his V6 3rd for a fresh set of Precision 456 gears/Truetrac/master kit/ solid collar upgrade.
A .233" shim is behind the pressed-on main bearing. This is a typical value when using a "4 cyl" gear set in a "V6" carrier. I prefer to use the 4 cyl gears in this application because there is no real good reason not to...the gears are the same strength...the 4 cyl gears are usually cheaper and readily available.
Choosing the correct shim value for the short V6 solid collar is largely guess-work. I started with .026".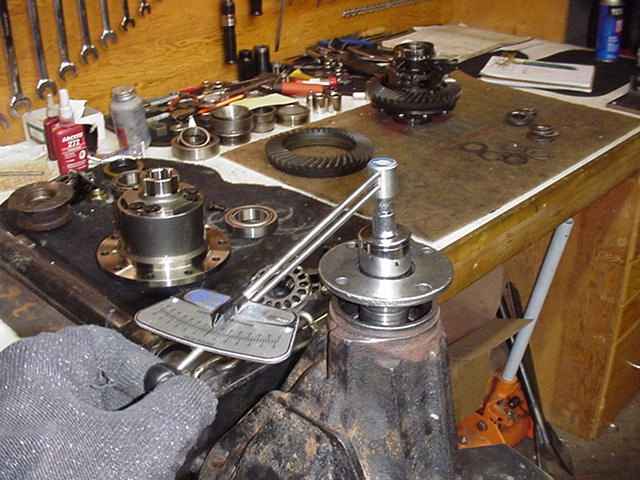 I re-shimmed to .024" and then to .022" before getting a nice pre-load value of 12 in/lb.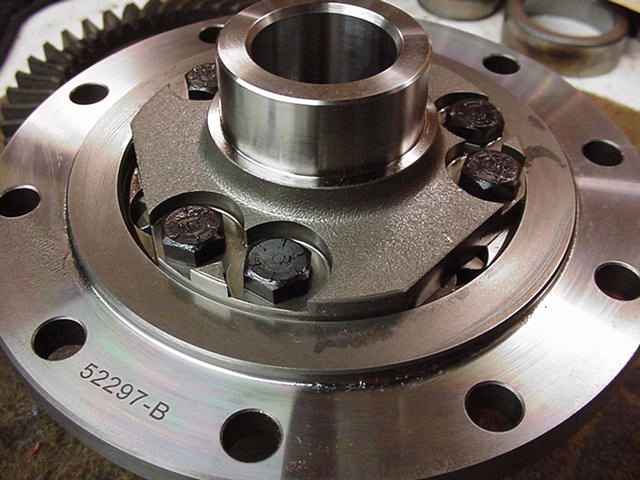 The Truetrac is a well machined unit.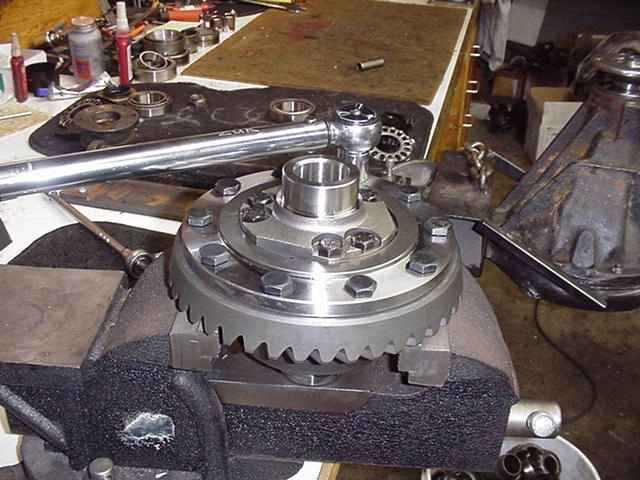 The ring gear slipped right on with no force and I used red loctite and 75 ft/lb.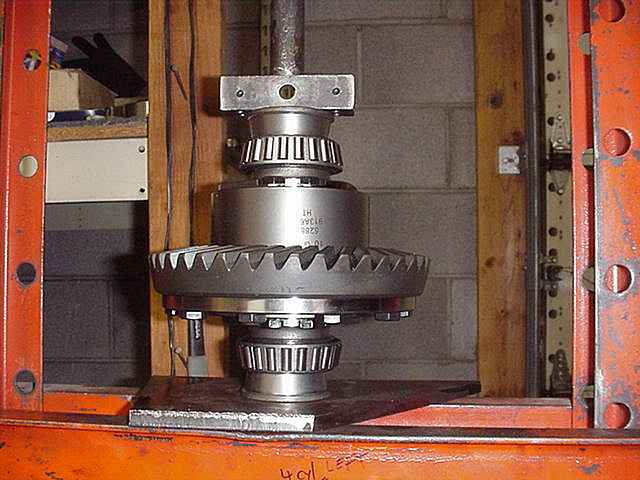 The carrier bearings went on very tight. Here, I am pressing both sides on at the same time.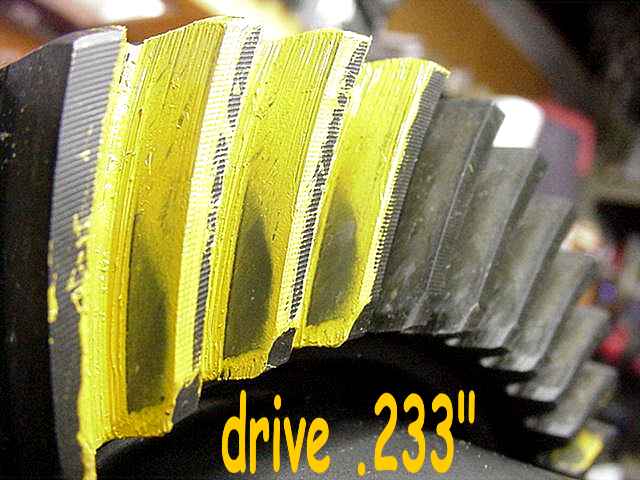 Looks deep and hard on the toe end.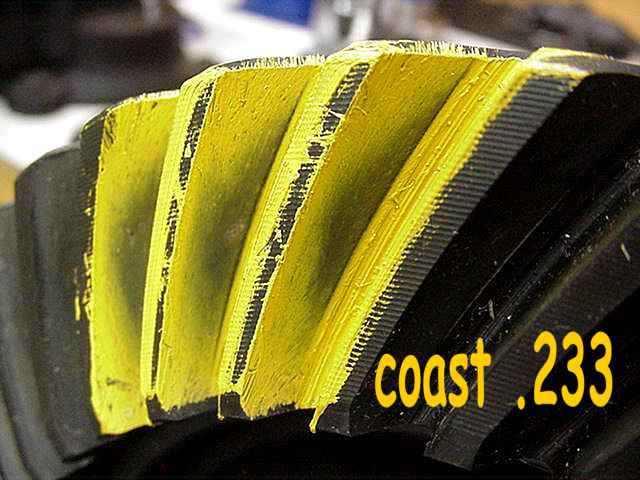 coast looks deep also.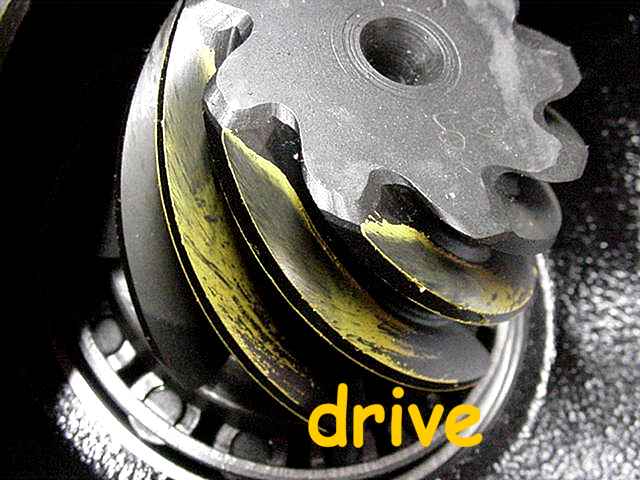 Sometimes it's interesting comparing the pattern on the pinion itself. This one says the tips of the teeth here are seeing the contact which in turn must mean that the ring counterpart must have the contact in the root of the tooth(deep).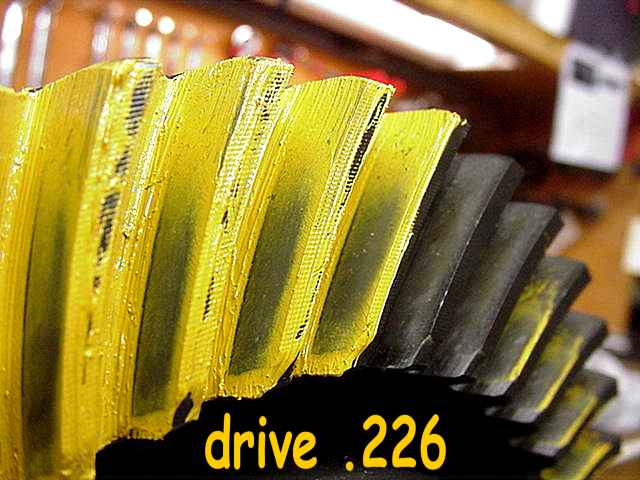 I removed 7 thou of pinion shim and it looks much better...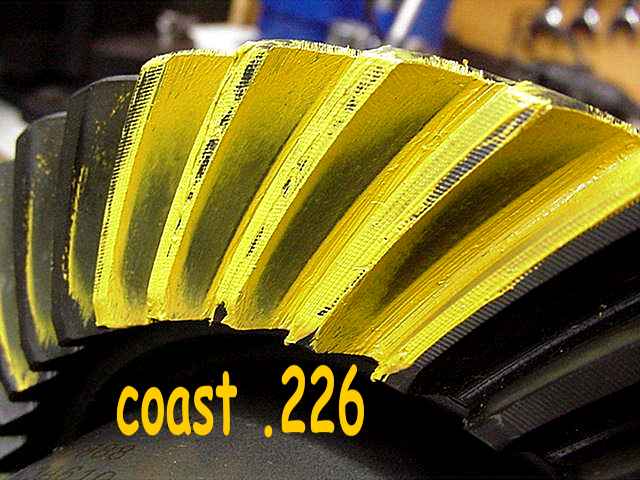 The coast side might suggest that it's a little deep still.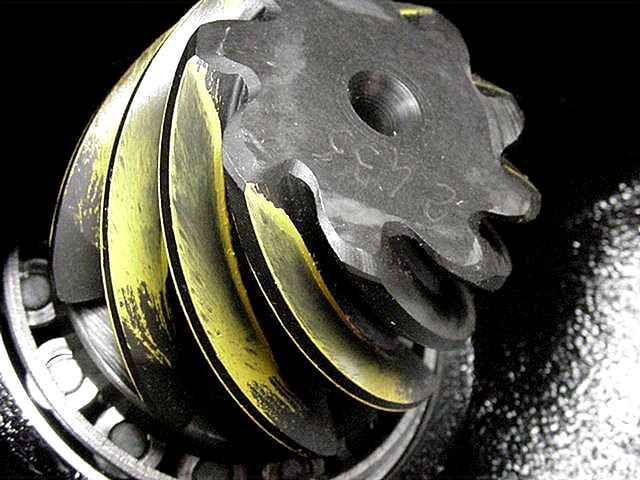 The pinion says all is good right now....but I had to try removing another 3 thou...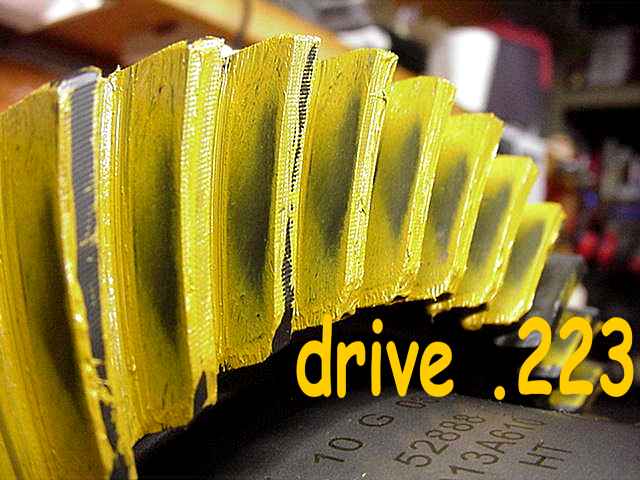 ...and now it's obvious that it is shallow.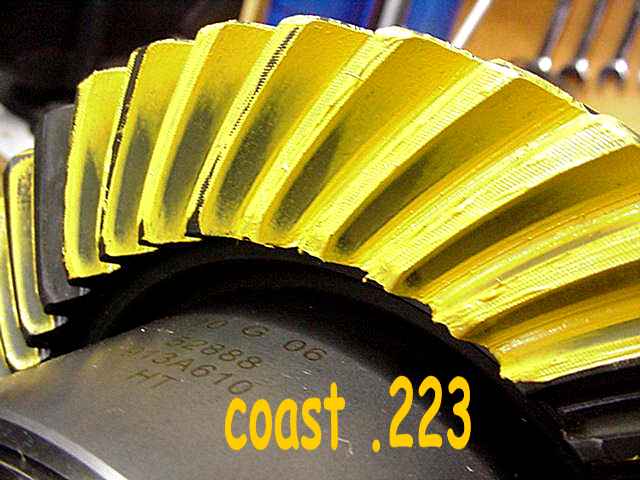 shallow.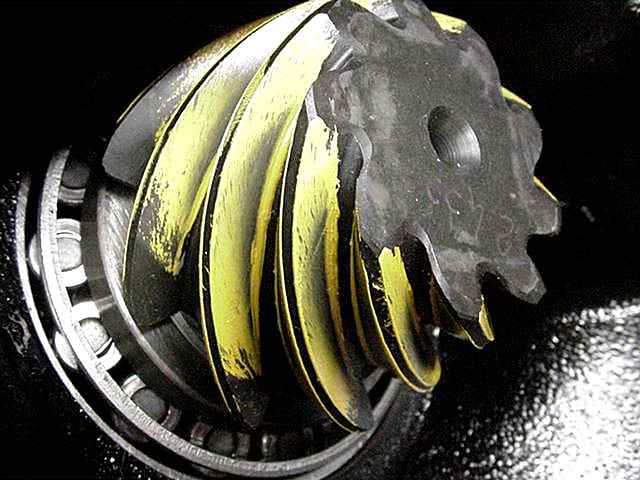 The pinion says deep here which means shallow on the ring gear tooth.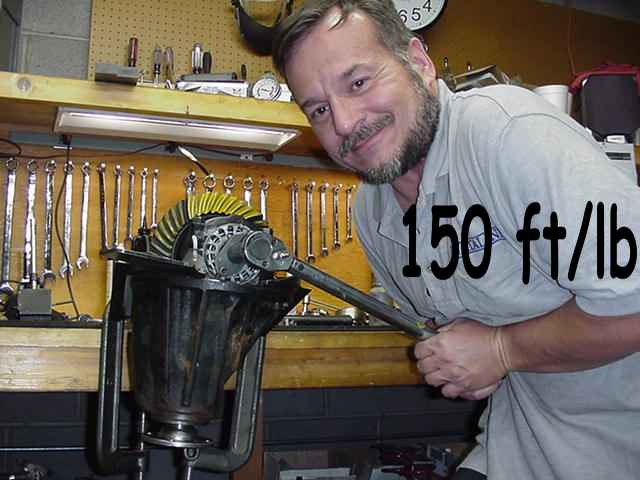 So I shimmed it back to .226" and set the BL to .008" per the recommendation of the included paperwork. Now's a good time to set the carrier bearings to spec with 150 ft/lb. I already tested/measured this but 150 ft/lb on the adjuster rings is equivalent to 15 in/lb on the carrier bearings themselves. That is a perfect number. The beard and mustache is new :)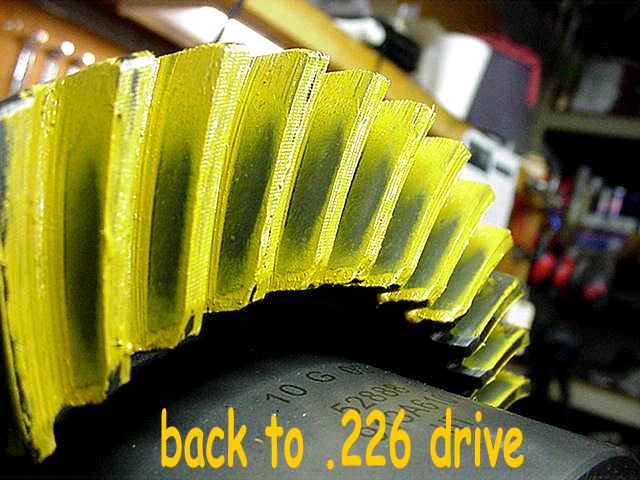 One more final check. Good.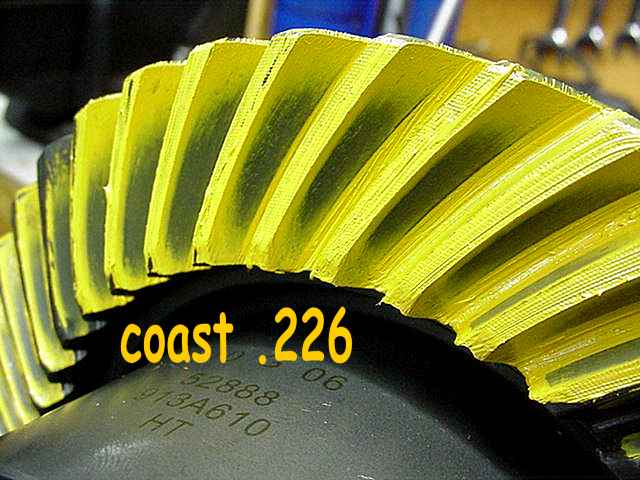 Good.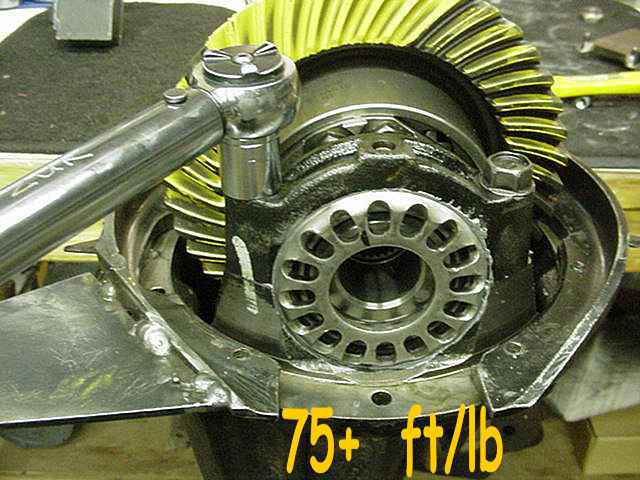 Lots of anti-seize was used on the adjuster threads.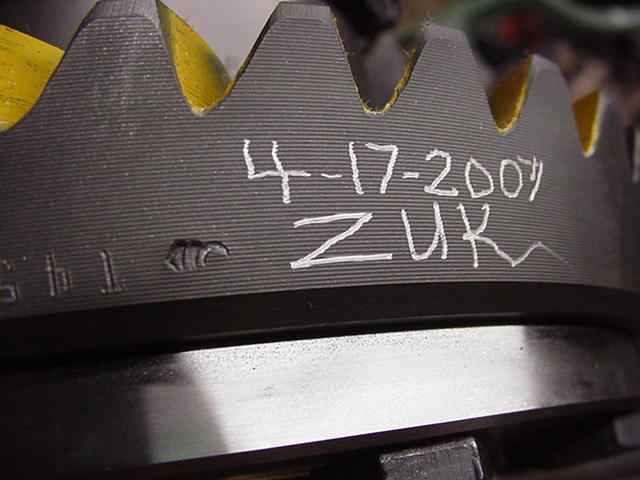 See that strange mark/symbol to the left of ZUK? That means it's really a Motive gear. Motive is a high quality gear. The paperwork that came in the Precision box was also a dead giveaway that it was Motive. :)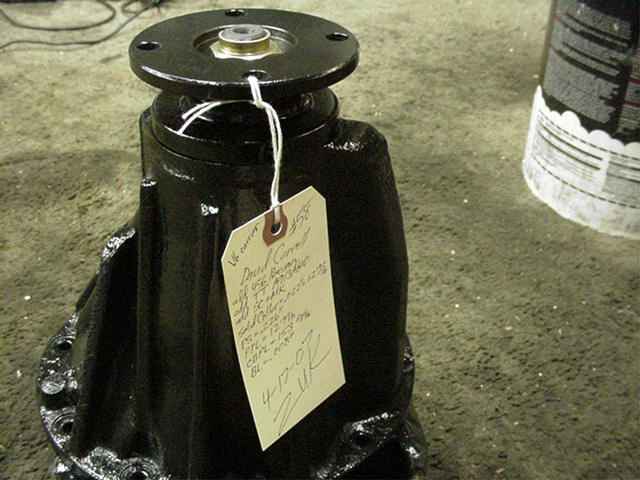 Done. ZUK