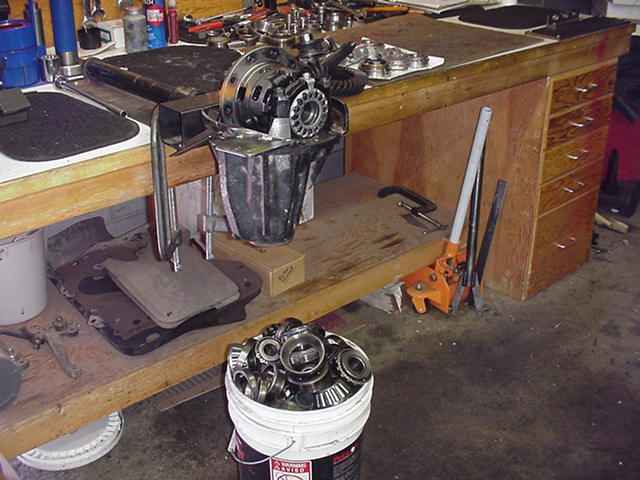 Duane is located in New Mexico and sent his V6 3rd to me for a 488 install. I recommended Motive Gear with a master kit and a solid collar.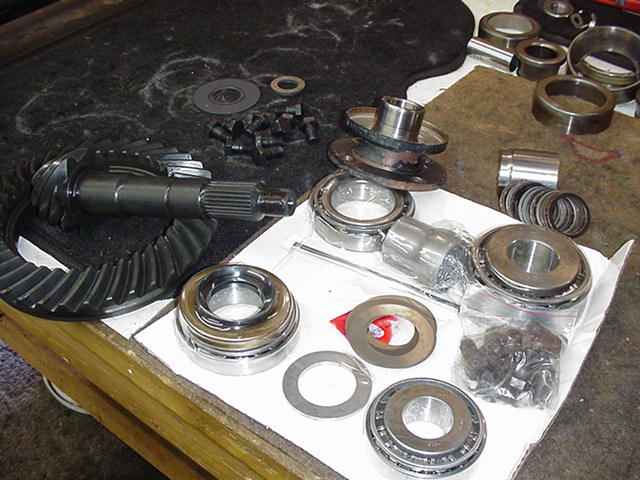 ...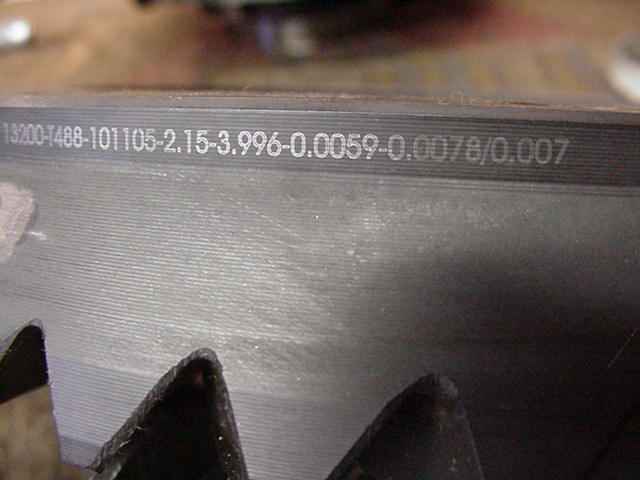 These Motives have some laser etchings.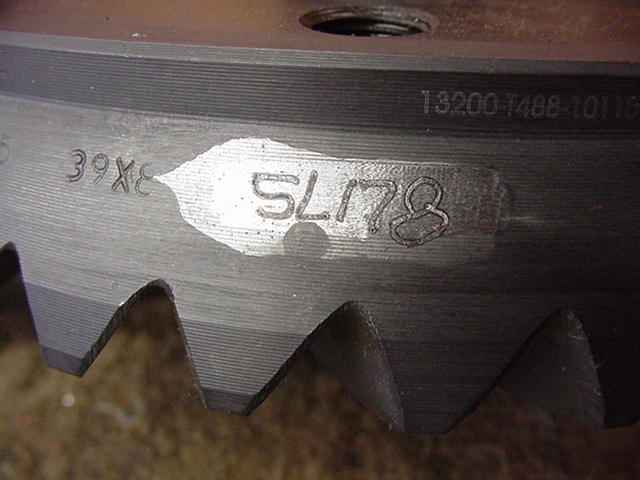 Other markings to help ID them.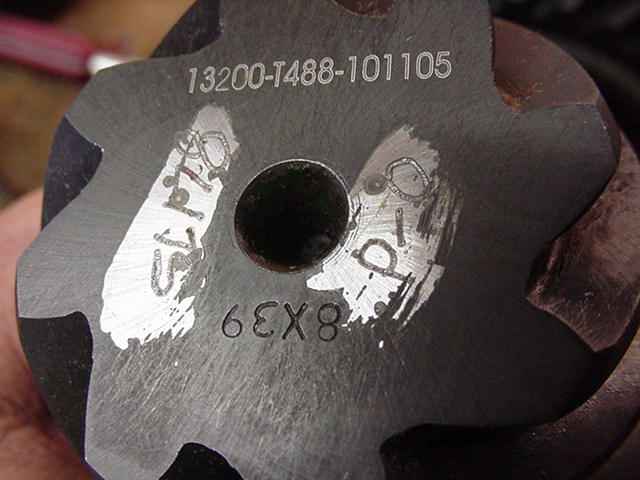 ...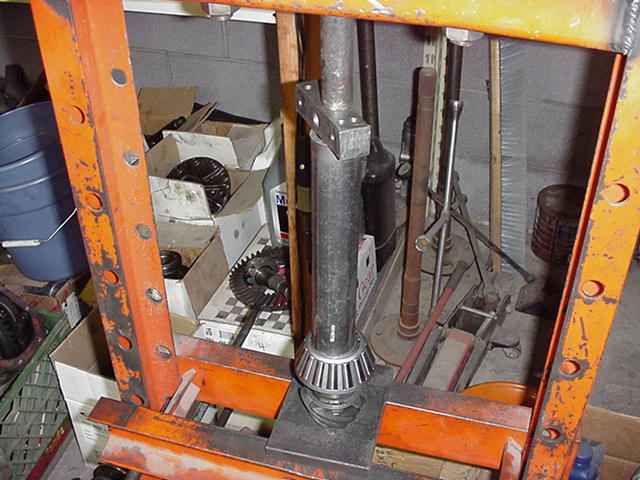 This is a so-called "4 cyl" pinion going into a V6 so our starter shim will be .219"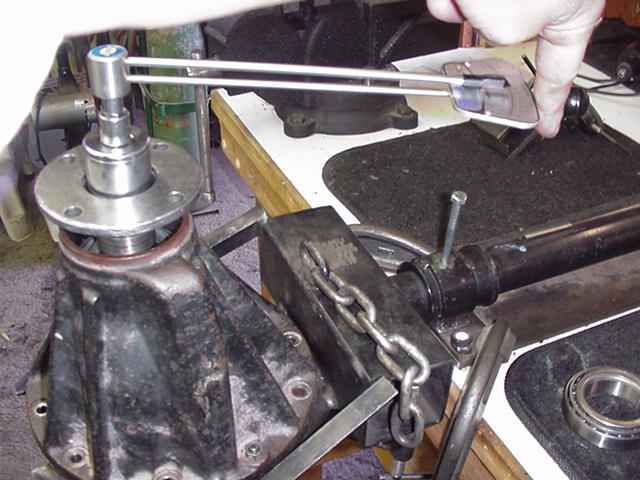 It took me about 5 times to get the solid collar set to 10 in/lb but that's part of the job.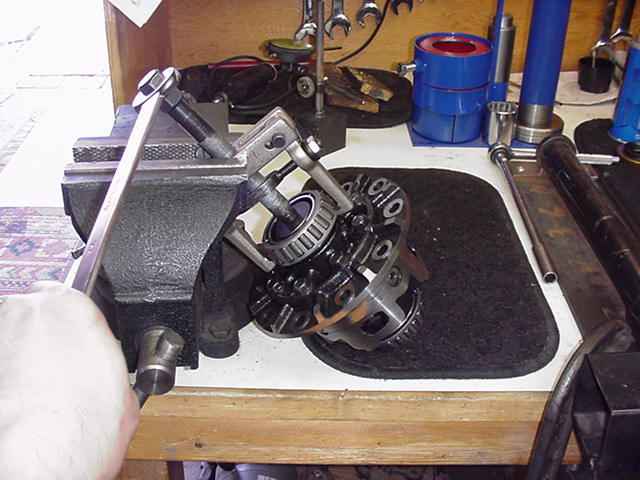 The old carrier bearings are removed easily....with the right tool.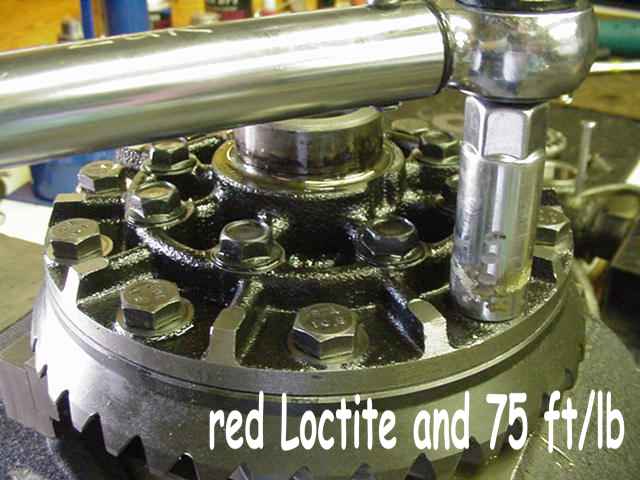 The Motive ring gear is installed and torqued to 75 ft/lb. Red loctite, of course. These are the better 10.9 grade bolts also.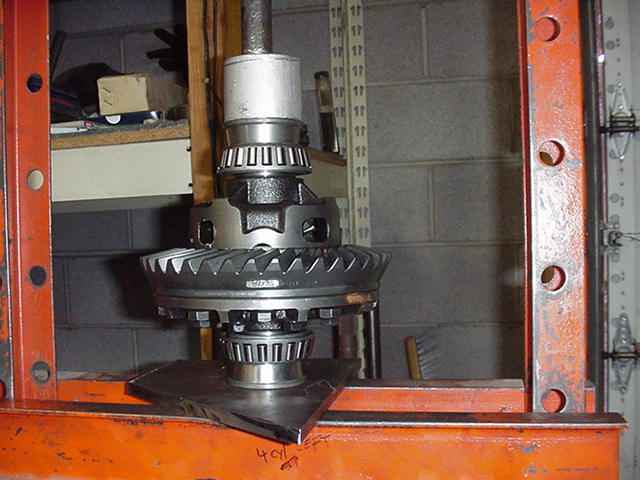 The carrier bearings are pressed on at the same time with the 10 ton press.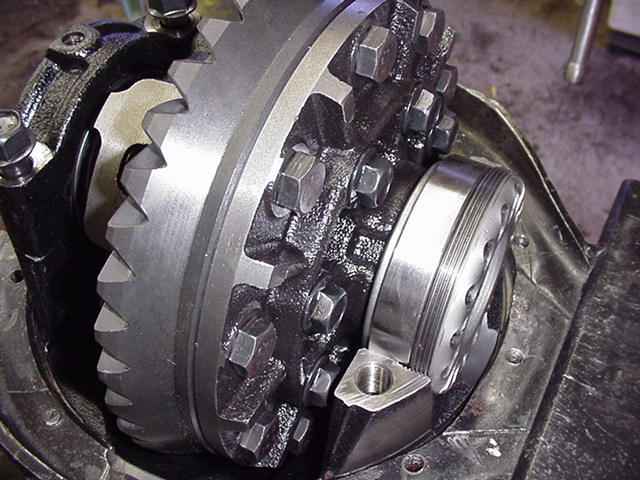 Caution is used to make sure the spanner rings are meshing in the threads correctly.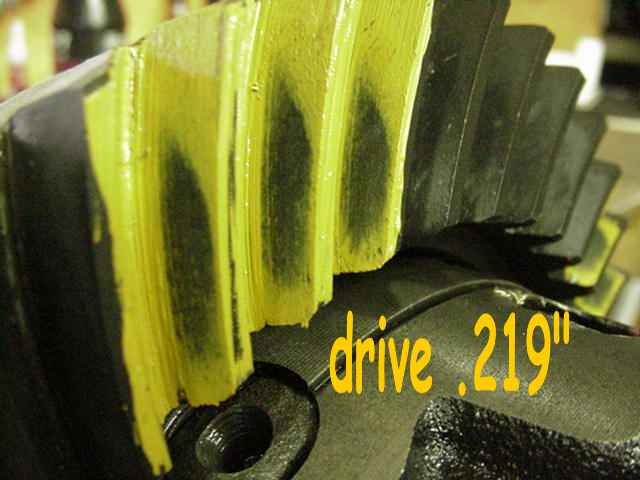 Somewhat deep here.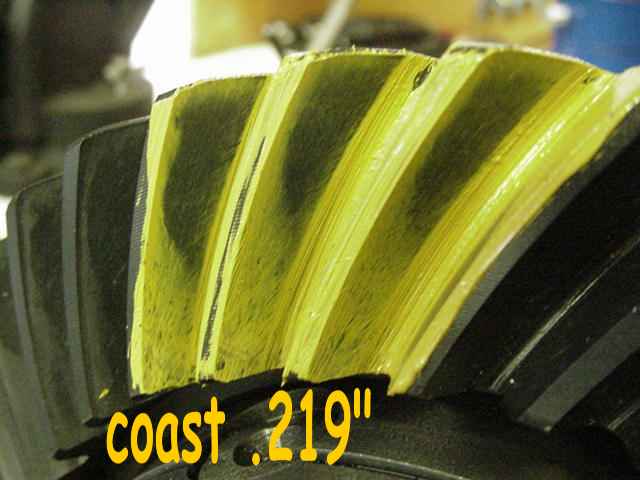 Deep and favoring the heel(outer end).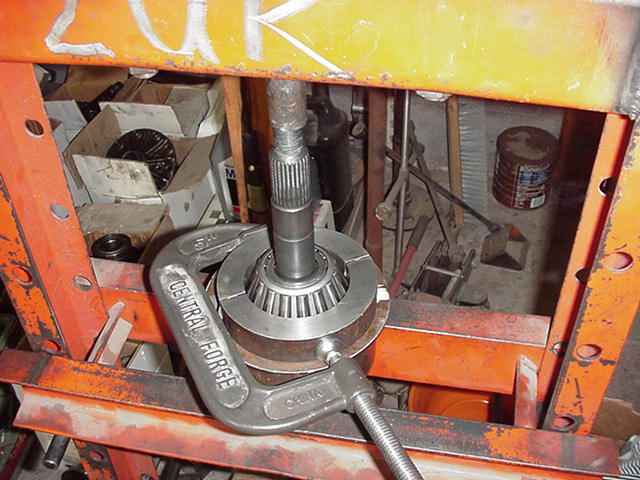 Tear it all the way down and re-shim a little lighter this time.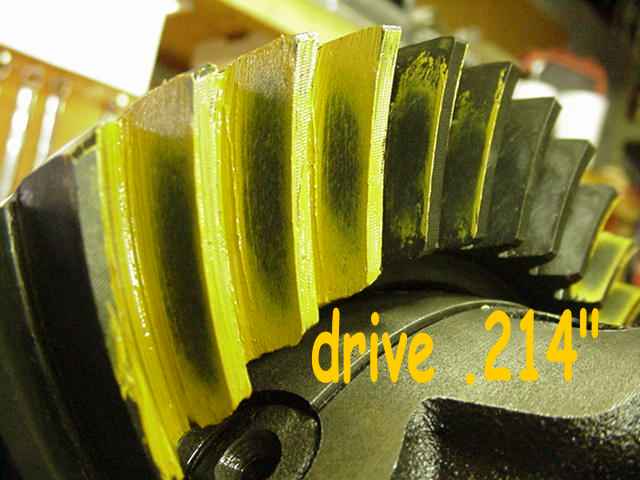 Nice.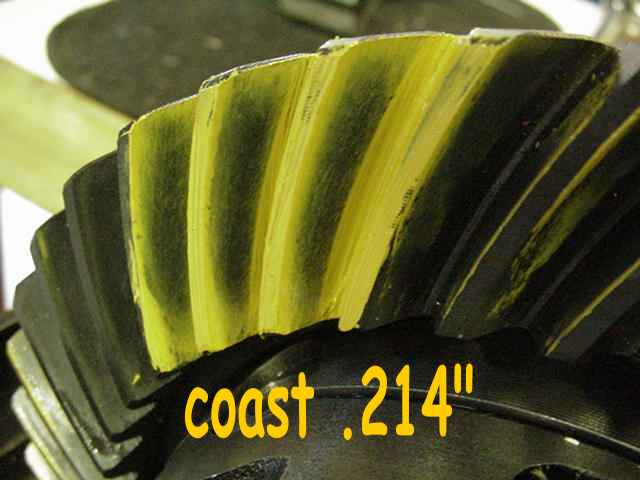 Beautiful.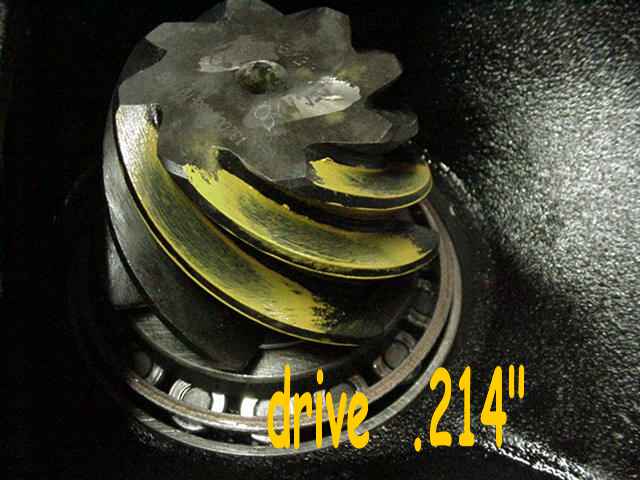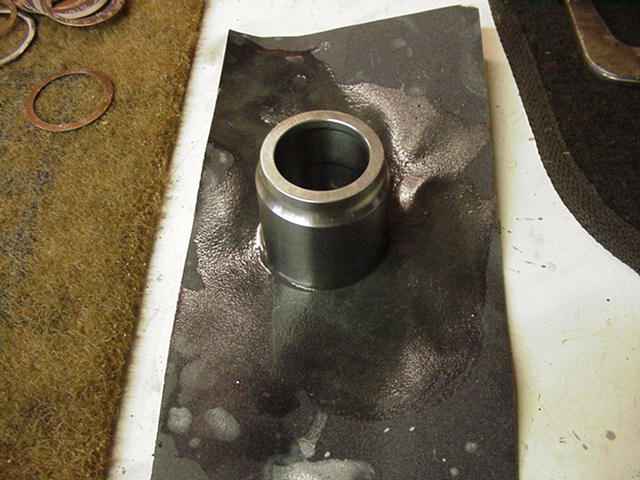 A little trick I use to fine tune the pinion pre-load. 10 in/lb is good but I can get it alot closer to 15 in/lb with some 220 grade wet/dry sandpaper. I only need to sand off about 10 microns or so.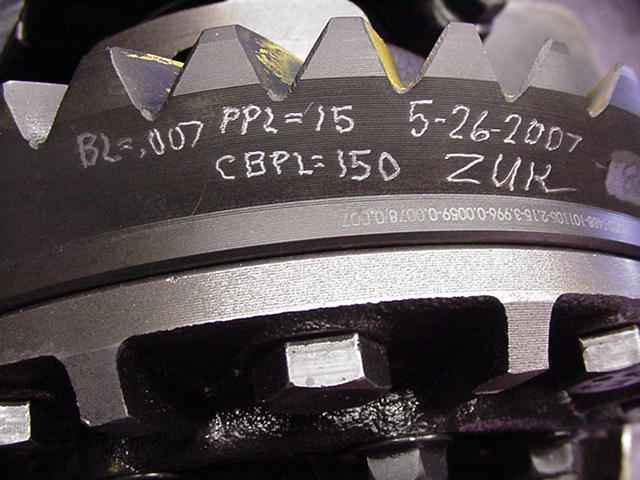 Date coding with the specs...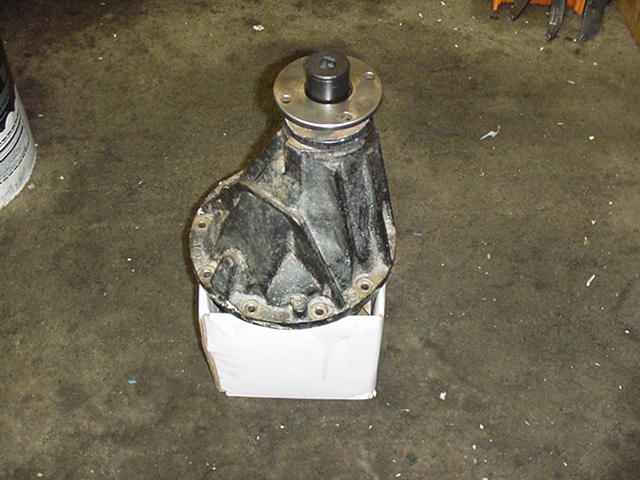 The 3rd arrived to me cleaned up so, as a courtesy, I spray-paint the 3rd.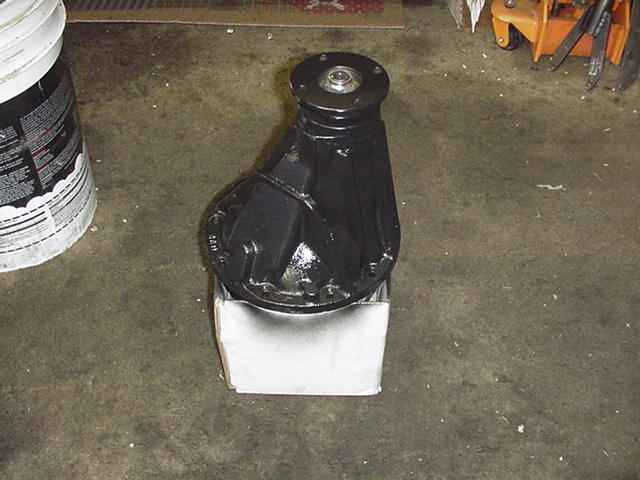 I apply a special undercoat adhesive followed immediately by some Krylon gloss black.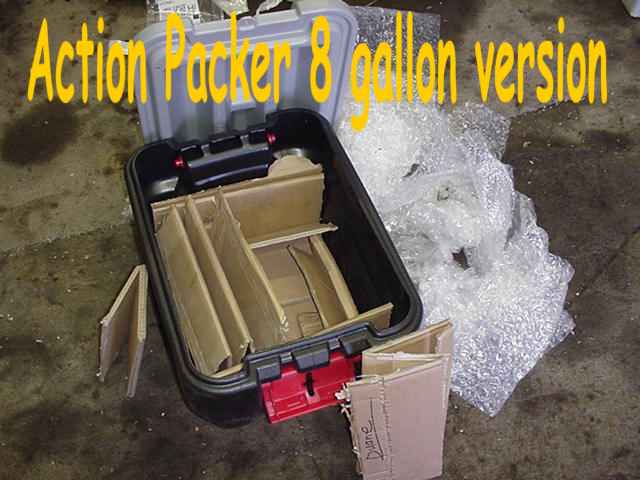 It was kindly shipped to me in this ActionPacker so I return it in the same.
With about 4 layers of cardboard on the bottom it won't wear a hole in it.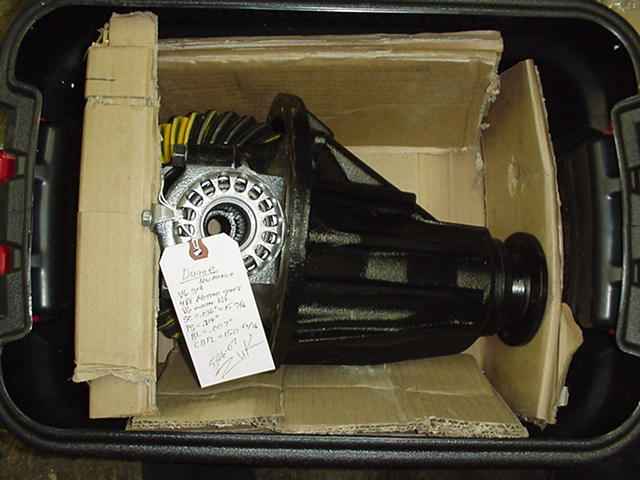 More heavy chunks around the sides....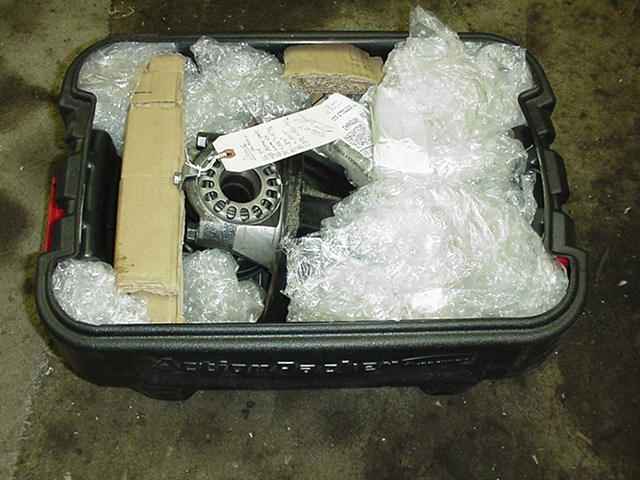 Popcorn is terrible to use because it gets stuck inside the gears...bubblewrap is good to use.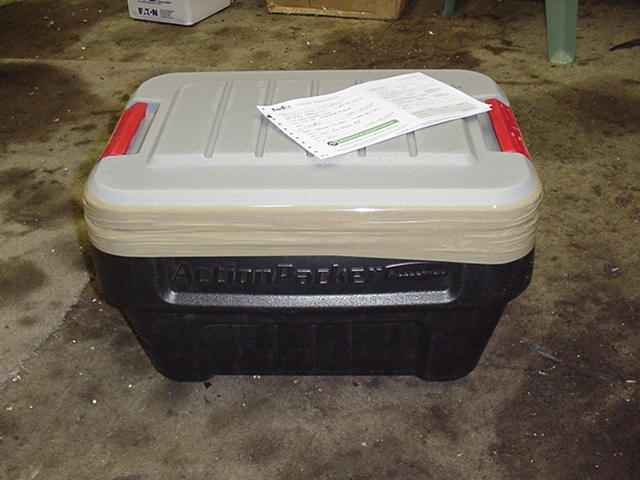 Ready for the trip back.