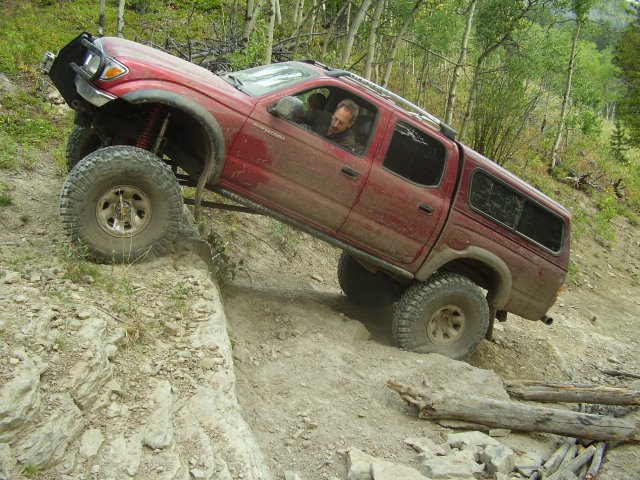 Gary wheels in Alberta, Calgary Canada with his 2002 doublecab with a 5 speed. It has an SAS front-end. So far, he's broken 2 rear sets of 488 gears with his 37" MTR tires. Gary reports to me that his buddies are also having gear issues. I think I can help Gary out here....I think I can get his 'dependability factor' way up there by pro installing some quality Motive 488's that have been cryo treated and also some cryo bearings. A solid collar will be used, of course.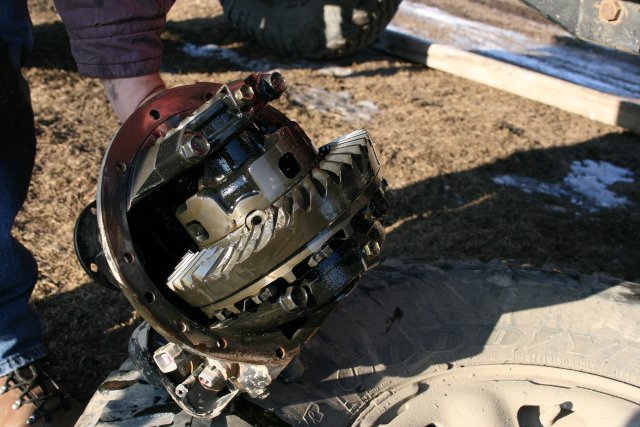 Here's the rear E-Locker with the ring teeth gone.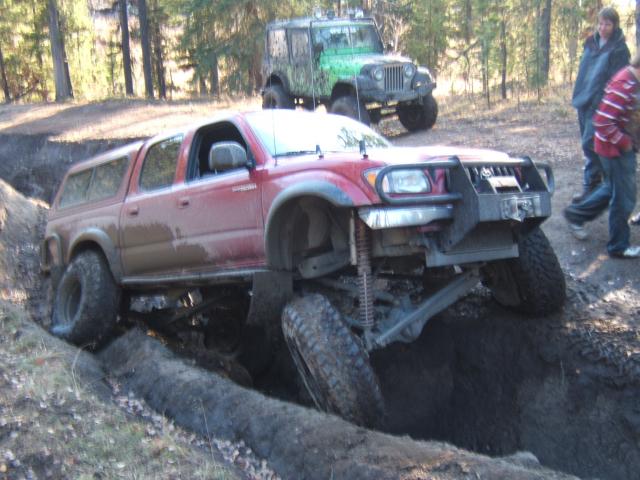 Updated pic-- The above pic was added just recently(April 2009) so Gary has about 2 years of trails on the gears and all is well.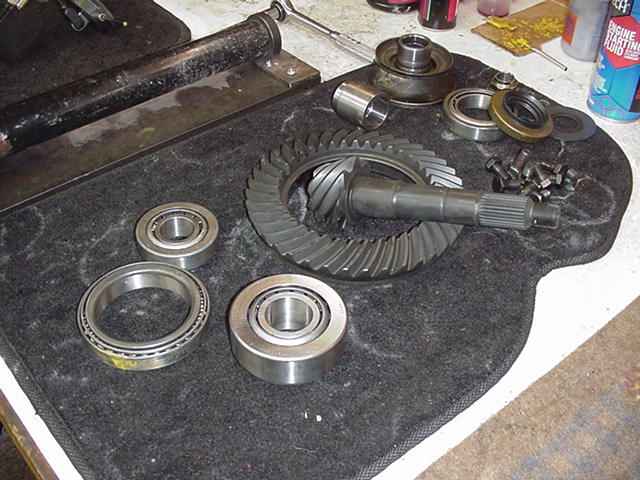 I had Cryogenics International treat both the Motive 488 and the 4 bearings. With a good solid install, this will let the gears last much longer.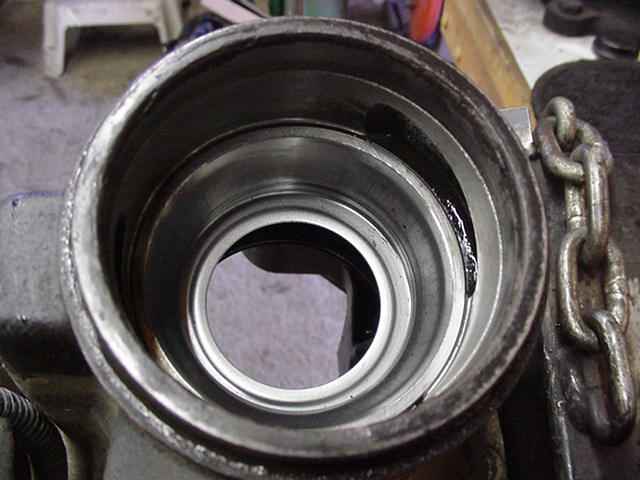 I have had 100% success so far in being able to salvage the oil retainer located under the outer race. The key is to use a pointy chisel and break the race loose enough to slide the wounded retainer out of the work area.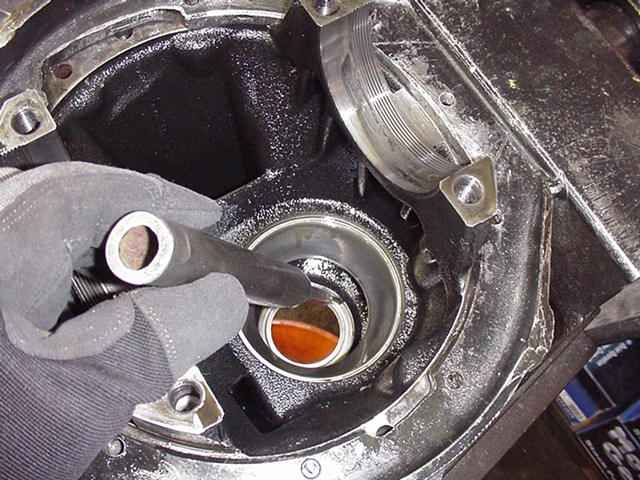 One super sharp rap on the edge will loosen the race up and leave 1 hole in the retainer.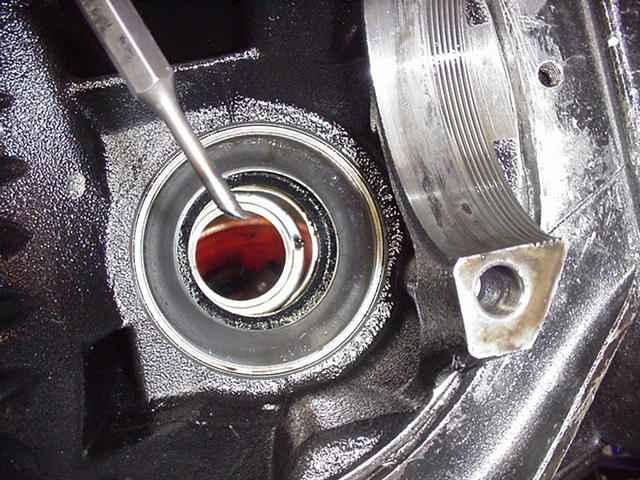 I can now slide the retainer out of the way and tap the race out.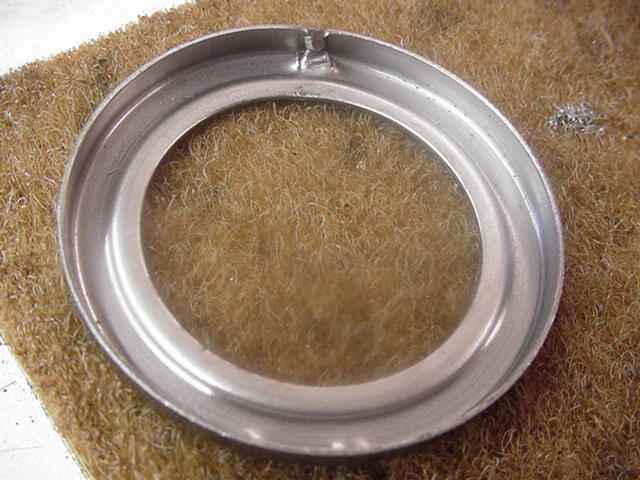 I can now tap the raised lid back down to restore the integrity of the retainer.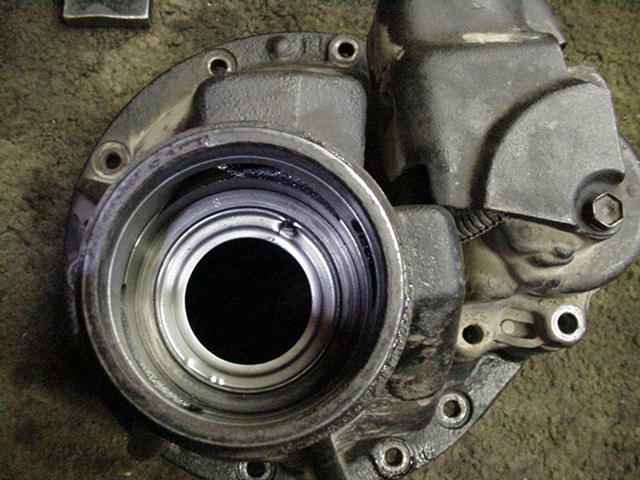 Then it can be re-used and do the same job as a new one.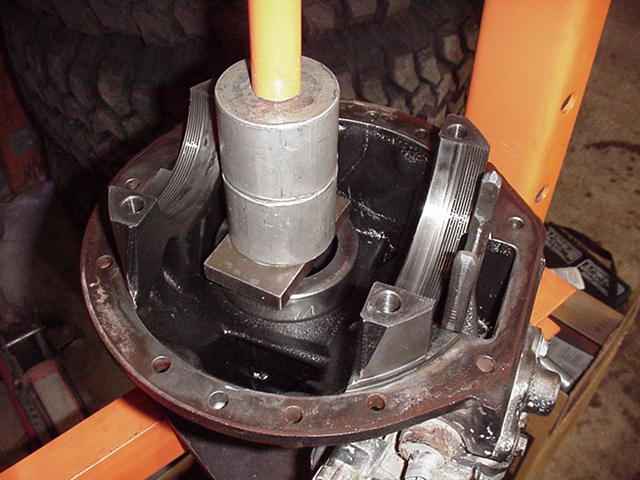 Both new races are pressed in.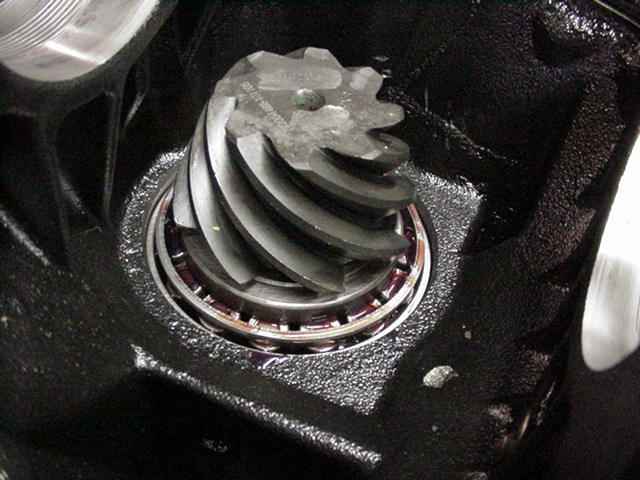 The cryo bearing is pressed onto the pinion with a .216" starter shim...The pinion is then installed into the carrier less the soliud collar. The solid collar will be installed last. The pinion nut is carefully tightened to get about 10 inch/pounds of pinion drag. Bearings have to be well lubed for accurate readings.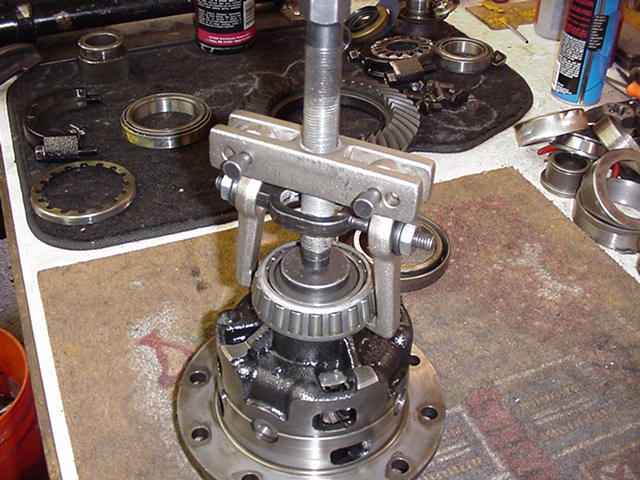 This puller easily removes the old bearings.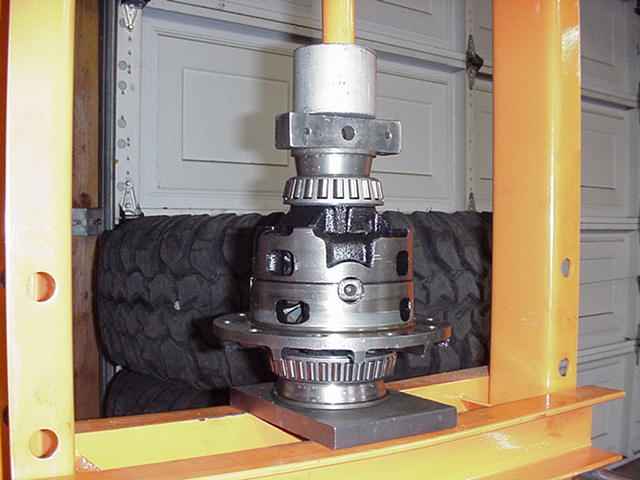 New cryo bearings are pressed on.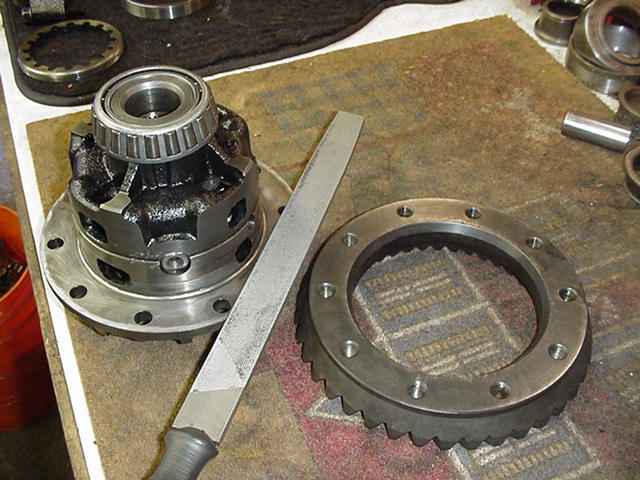 Both surfaces are filed smooth to verify no burrs or raised ridges. The 10 ring gear bolts are then loctited and torqued to 75 ft/lbs.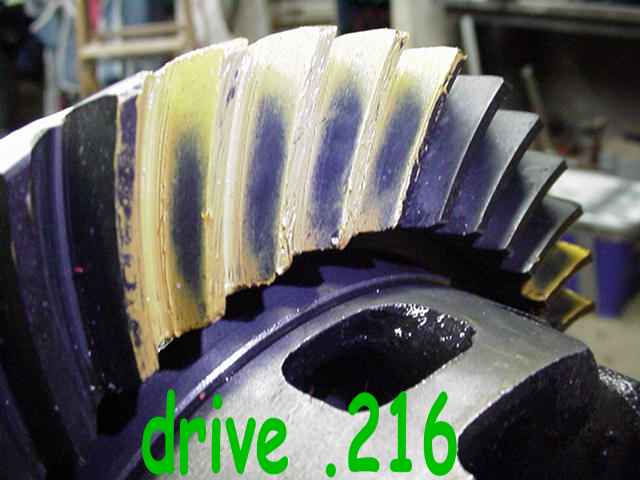 Not bad but looks like it could be a little deeper.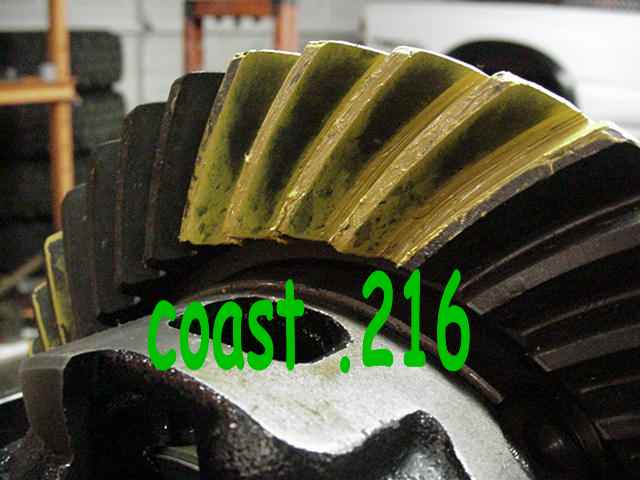 ...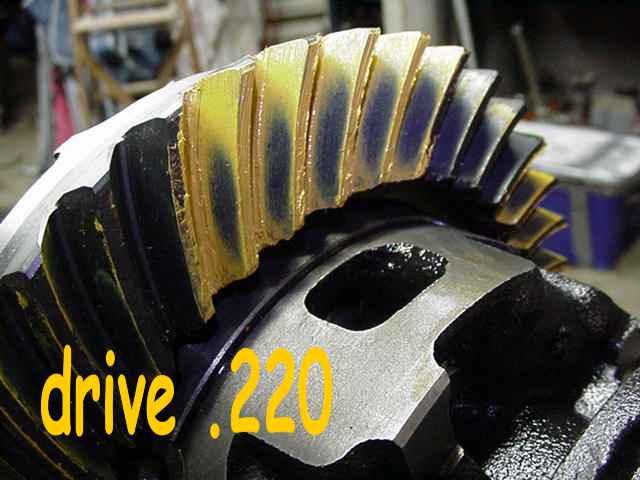 I can still go a little deeper than this...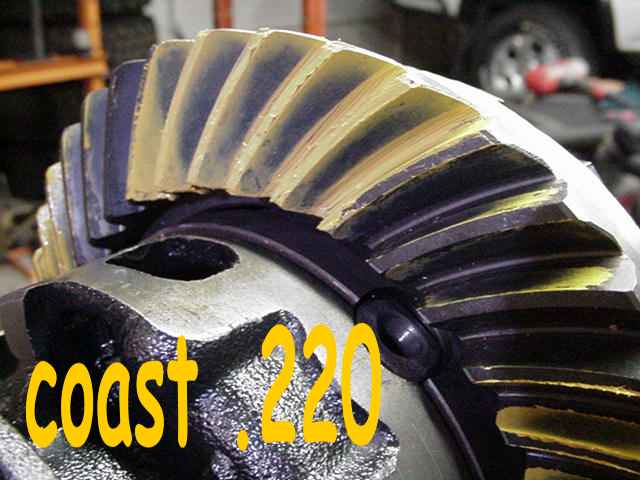 ...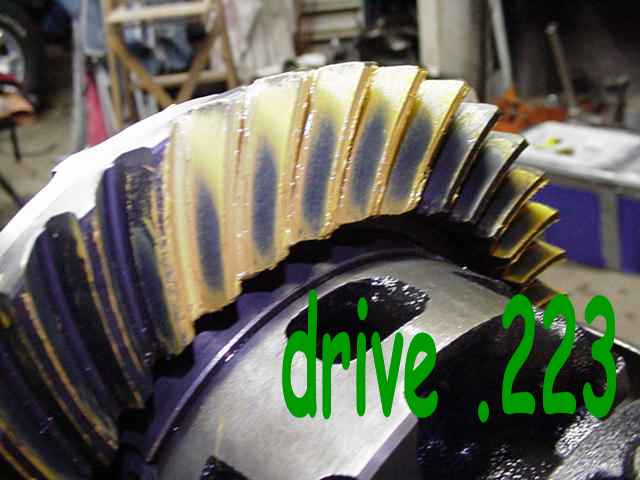 This is very good.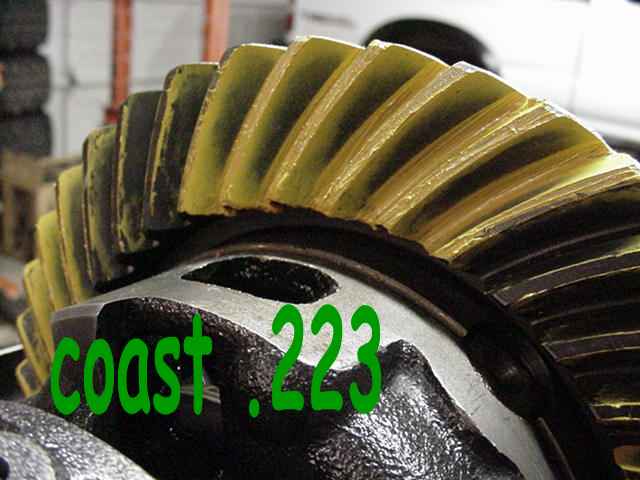 The coast shows me that we are running slightly deep which is what I desire.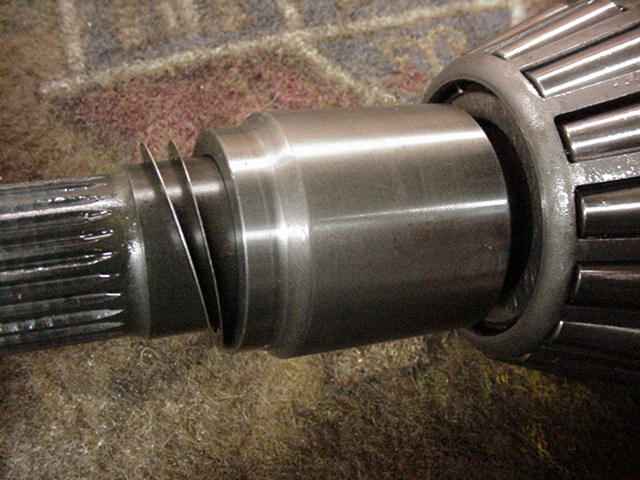 Now the solid collar can go in....it took me 3 tries but the final shim was .026 and PPL was 15 inch/pounds.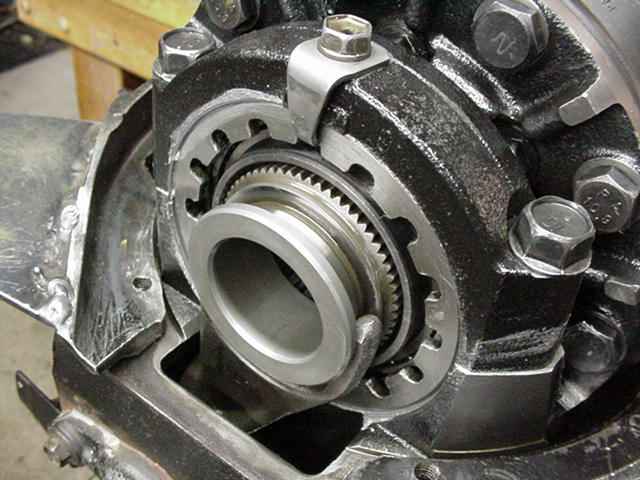 The CBPL was carefully set to 150 ft/pounds. I will clarify here that 150 ft/lb on the adjuster rings results in 15 inch/pounds of actual carrier bearing drag. This I measured in a controlled test last year. There was a time when so many people thought 150 ft/lb on the adjusters was too too much. Not the case anymore.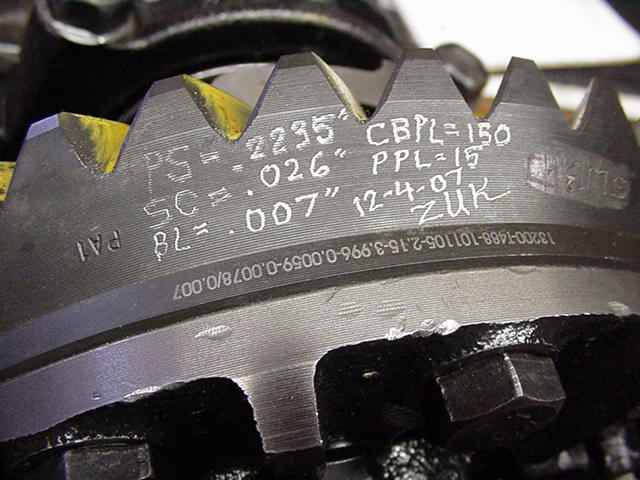 Specs and a date are scribed onto the ring and this install should hold up well for Gary :)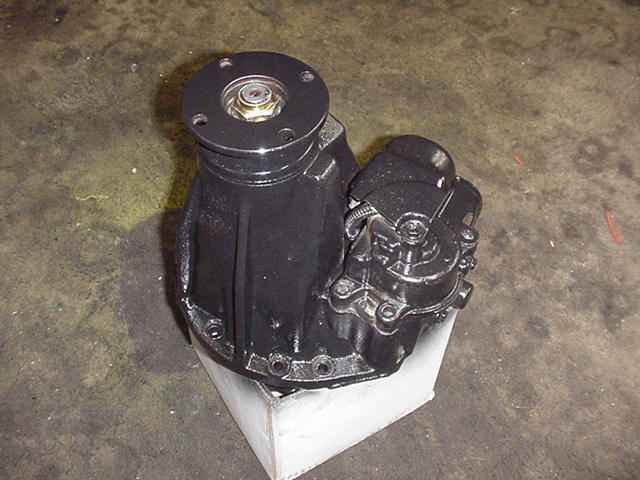 Some black paint and this 3rd is going back to Canada. It cost me about $66 USD for the UPS shipping and another $44 for customs/brokerage fees. Not too bad considering the distance involved. ZUK