Simple Helper Coil Install
(Experiment #1)
10 low res pics loading
MARCH 8 2005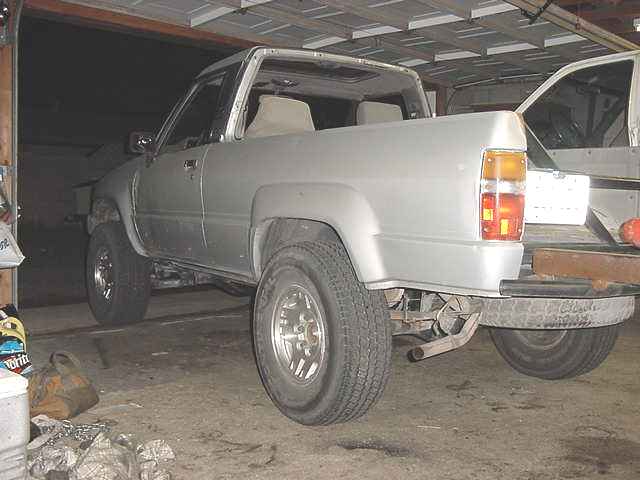 Well, here we are again...this time it's my
1988 Runner and the 17 year old rear leafs
are sagging to the springboards just like the '87
Runner used to. I wanted to try something a
little different so for 42 dollars, I ordered up a set
of "helper coils" from JC Whitney. I was looking
for a softer ride, some lift, and better payload
ability. I wanted something simple and easy.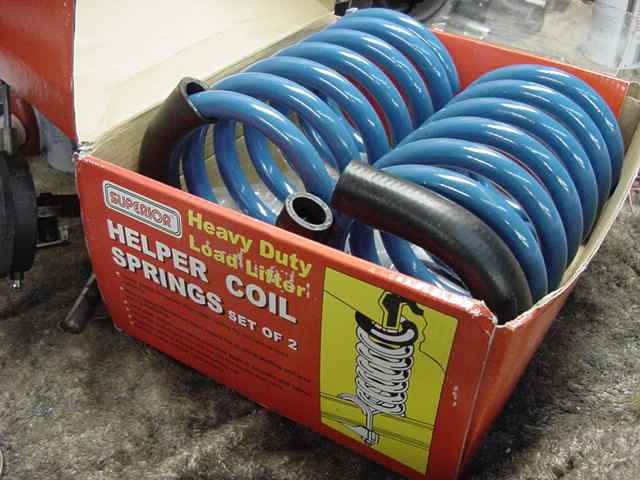 Took about 7 days to end up on my doorstep....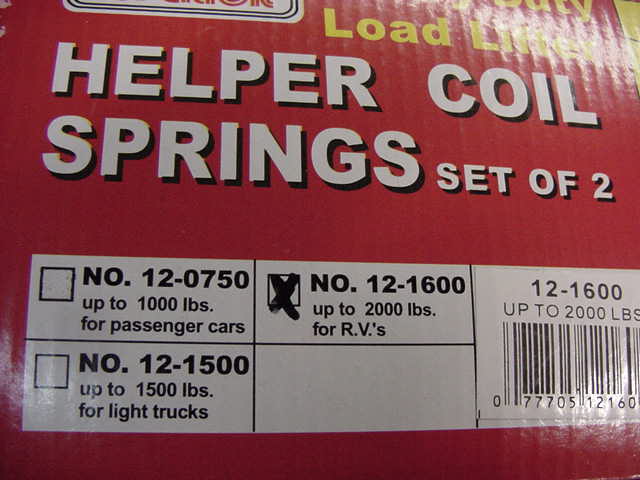 I chose to get the HD one. I just needed the
springs and threw the cheezy hardware away.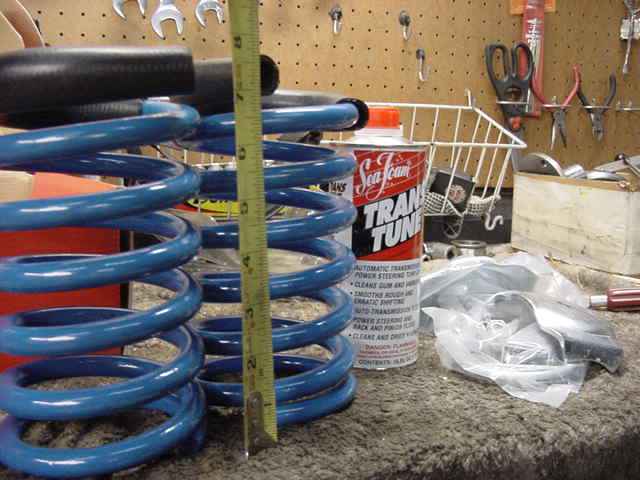 They are only about 7.5" tall...very sturdy also.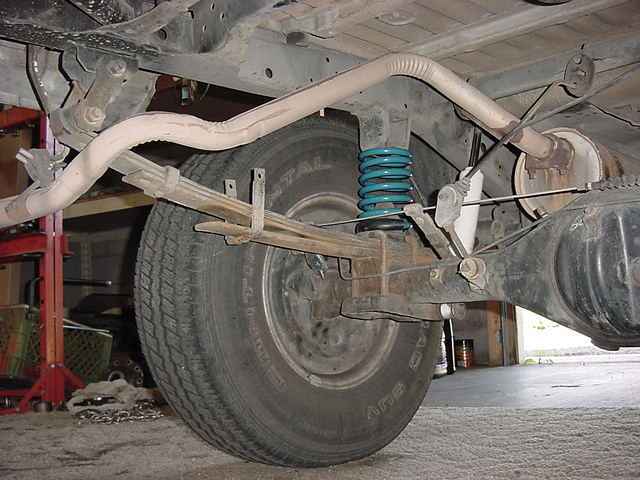 I jacked up the rear and shoved them under
there then let the full weight on it....got
almost 2 inches of lift. I wanted 3 so now I
knew what was needed...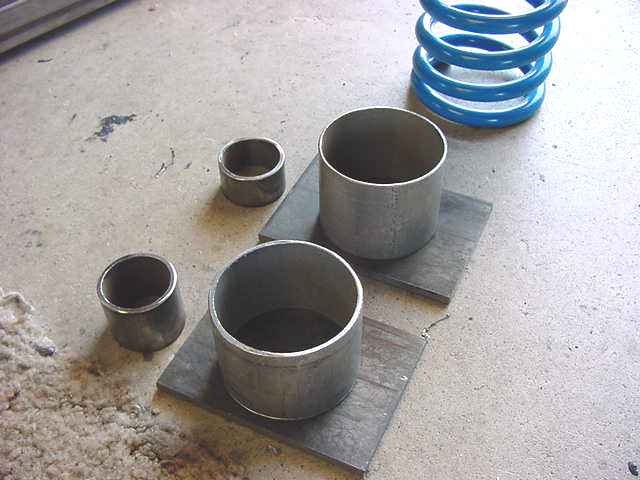 I didn't have the right materials to make a
professional bowl to capture the coil ends in so
I used what was on the shelf.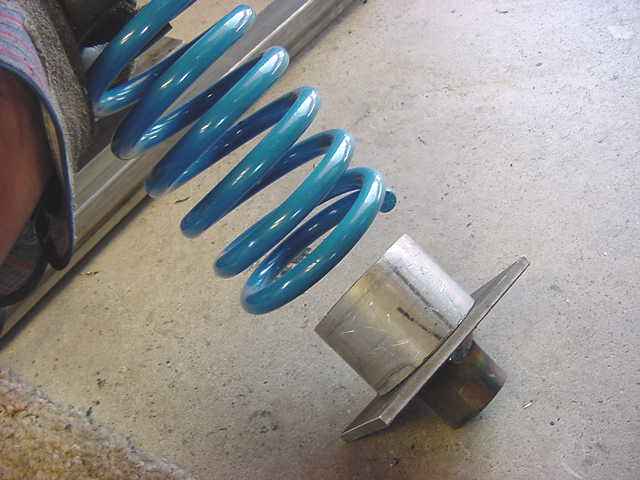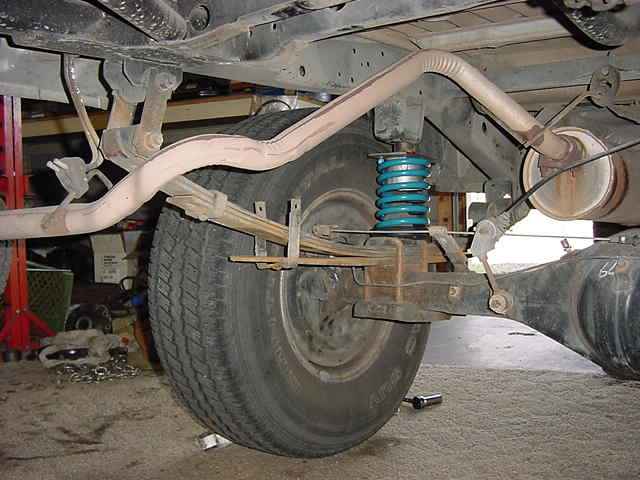 At least the top of the coil is captured and
the bottom is kinda 'self locating' itself over
the factory rubber bumpstop.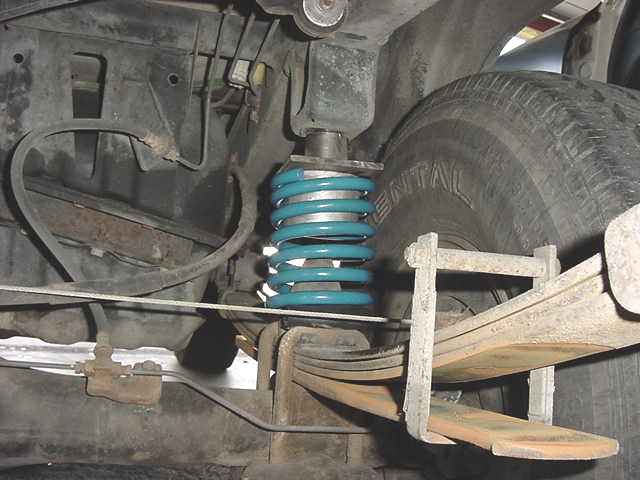 I now have a full 3" of lift....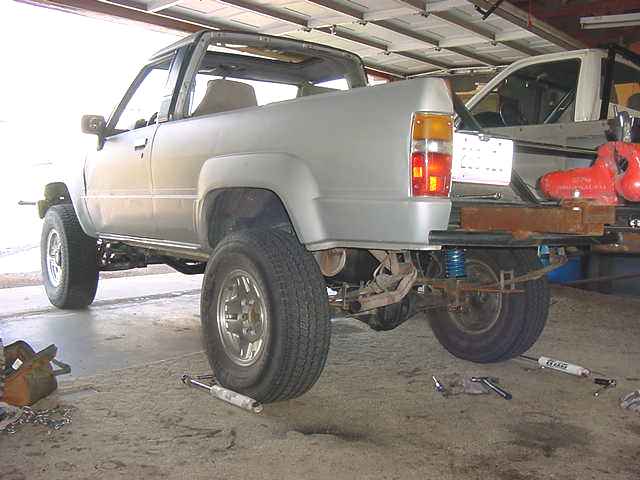 Much better profile. I had to move the top
mounts on the shocks and that took another hour.
I am pleased with the results.....but due to the
very very stiff rated coils, it rides just as
rough...just that it has lift now.

EDIT----8 months later now...NOV 20... and it's
just as "firm" and all the lift is still there.
I have some softer 200 lb/inch rated coils to
replace the 2000 pound ones on there now. More to come.
EDIT----JAN 9 2006----the 200 pounders are in
place. Good ride now with 3" of lift still.
HOME