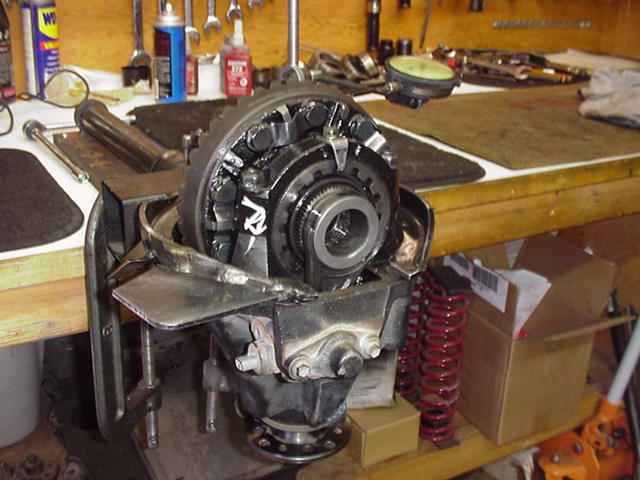 Jason had a 4x4 shop in SW Colorado set his E-Locker up with a set of 456 Yukon V6 gears. Upon installation in his 2004 TRD Tacoma 4x4, they were very noisey sounding like a washing machine. The mechanic told him that the install went well and that the noise is probably inherent in the gears themselves and that he would have to "live with it".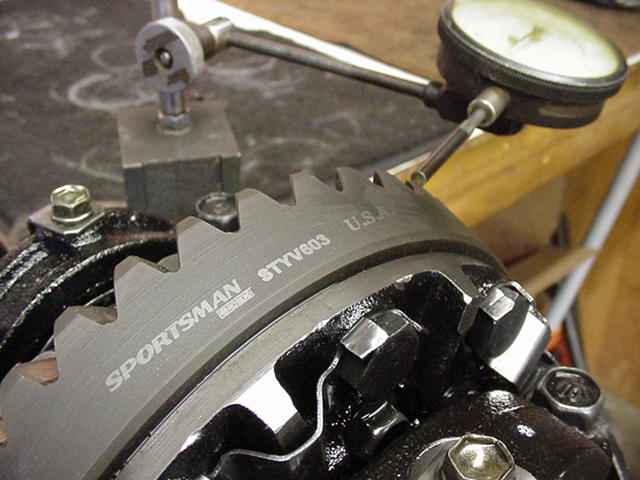 Backlash was checked and it varied from 4~8 thou. Richmond specifies 10 thou on their ring gears. Grade is F.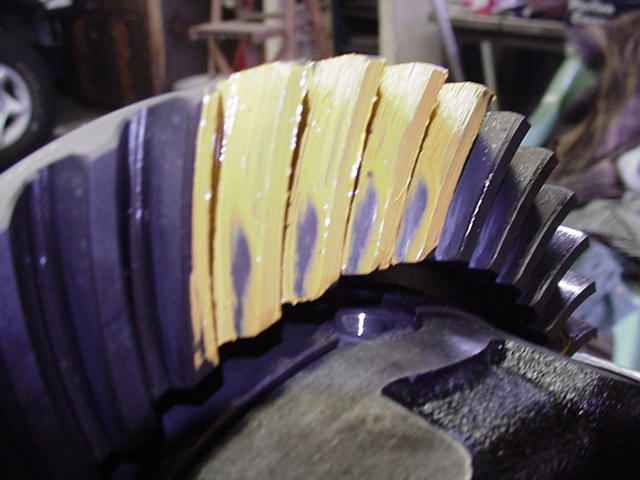 Pattern check....drive side.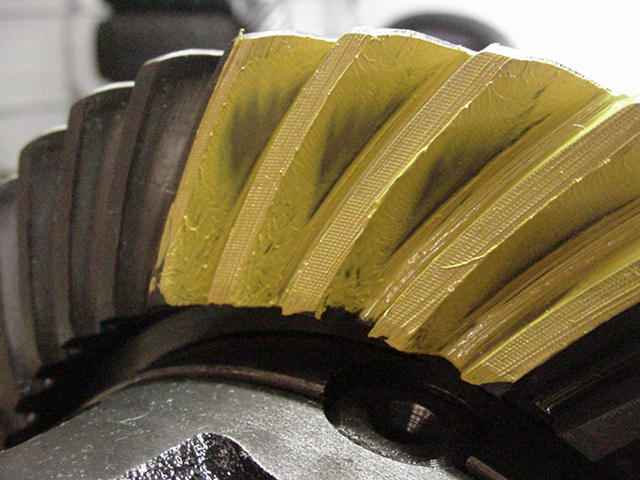 Coast side looks way too deep. grade is D-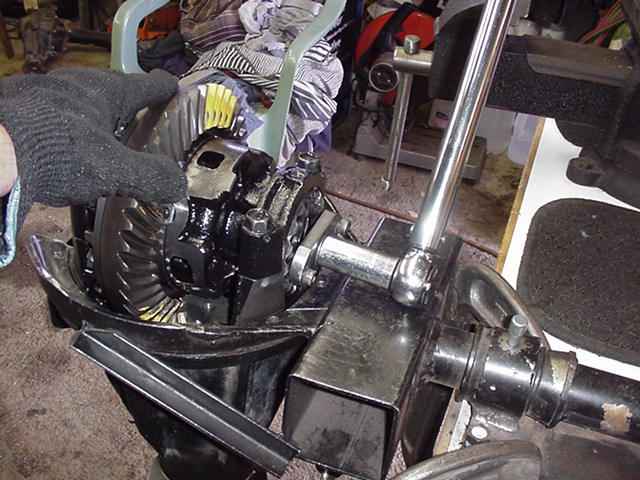 The carrier bearing preload (CBPL) was set somewhere's around 150 ft/lb. They get an "A" here.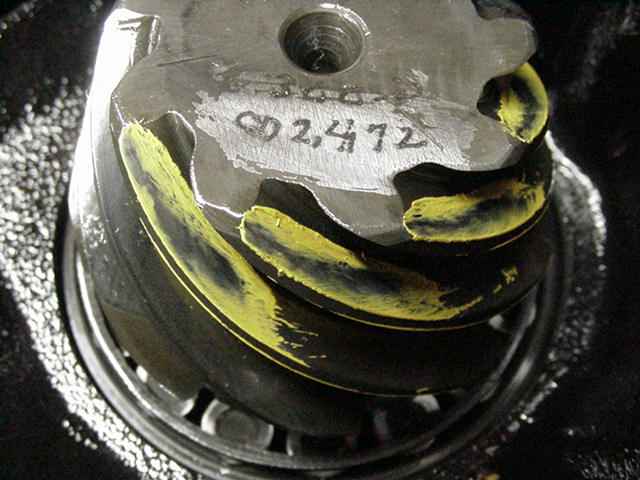 A shot of the Sportsman pinion...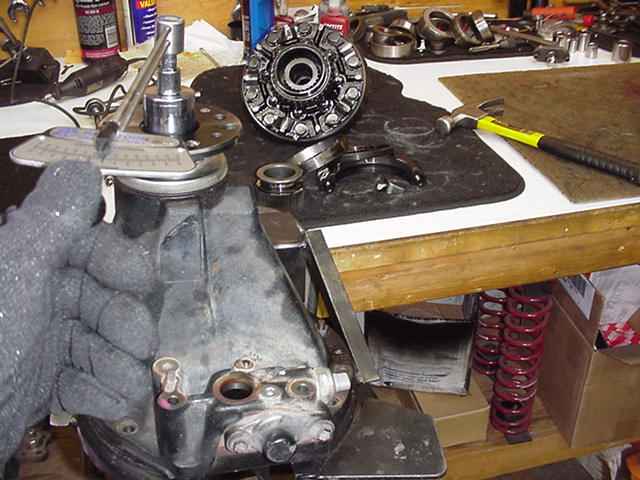 With the case out, it's possible to now check the pinion pre-load. It was "light"....with 1 or 2 inch/pounds still there.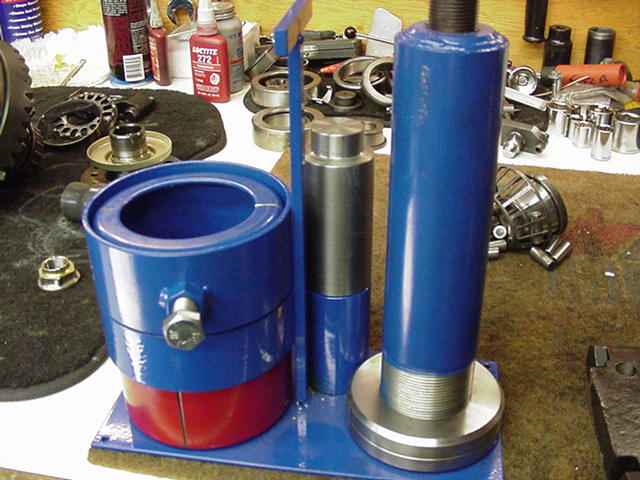 My pro bearing puller fits 'most' bearings....except this V6 pinion bearing. :( ....time for plan B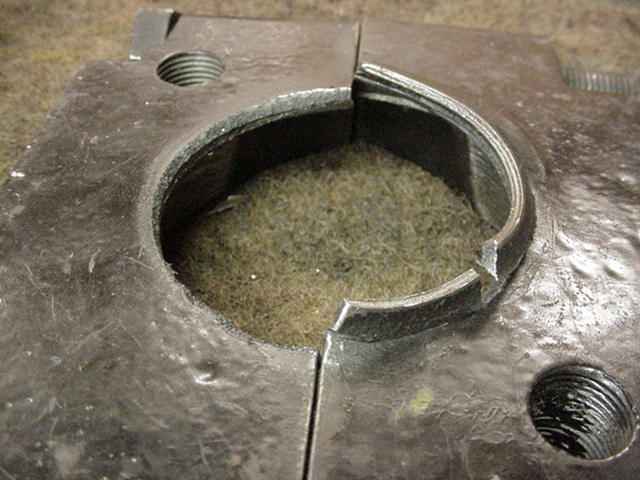 This bearing separator destroyed itself trying to get the super tight pinion bearing off.....plan C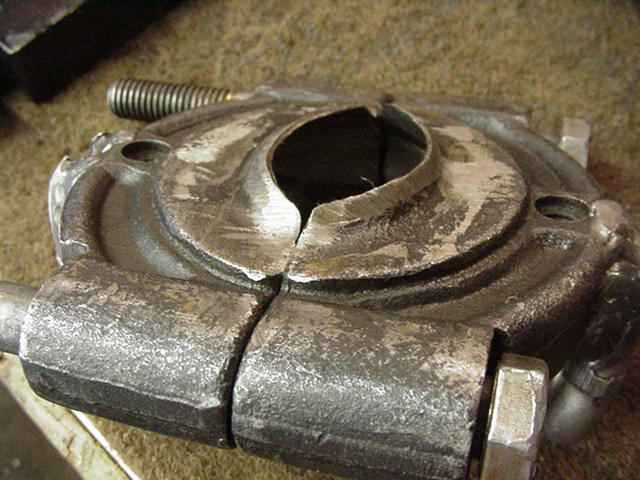 This one destroyed itself also....plan D
I made my own bearing capture plate....and this got the bearing off....just barely as it suffered severe bending also.
I destroyed the bearing in the process though.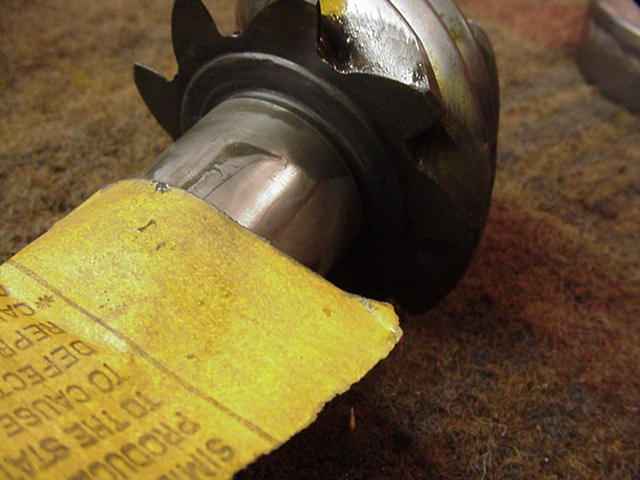 The reason that the bearing was being so stubborn in coming off is the 'coating' was not sanded off. Richmond is the only one that seems to do this. 1000 grade wet and dry sandpaper with a little water easily removes the blackish coating.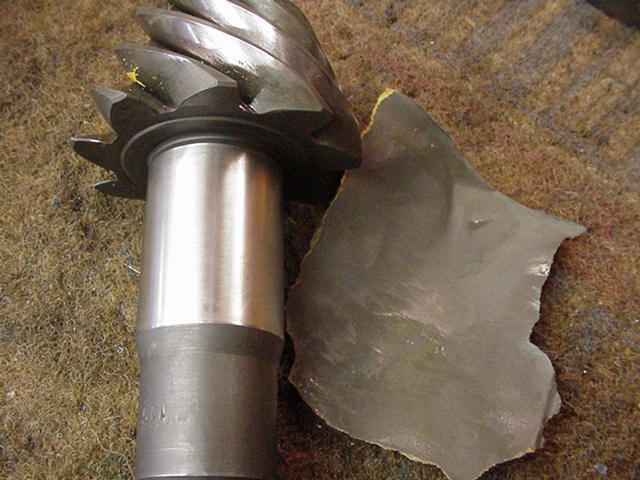 Coating gone and now the bearing will go on....and come off with normal forces.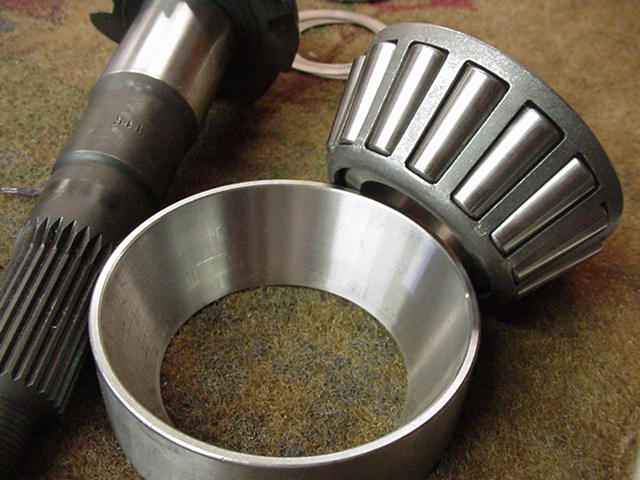 New V6 inner bearing....same Koyo part number as the destroyed one :)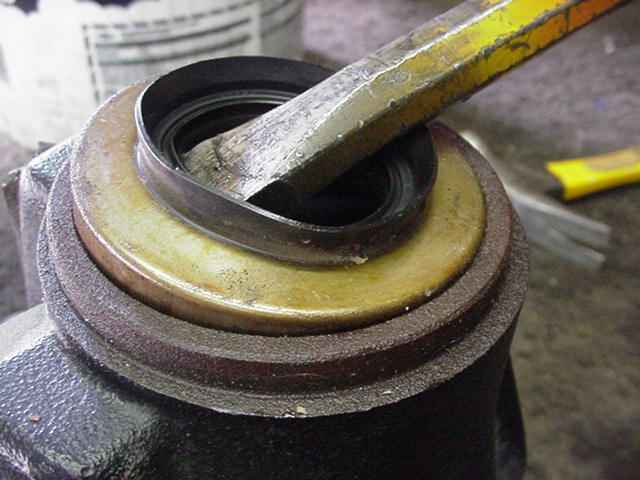 The old pinion seal will be replaced.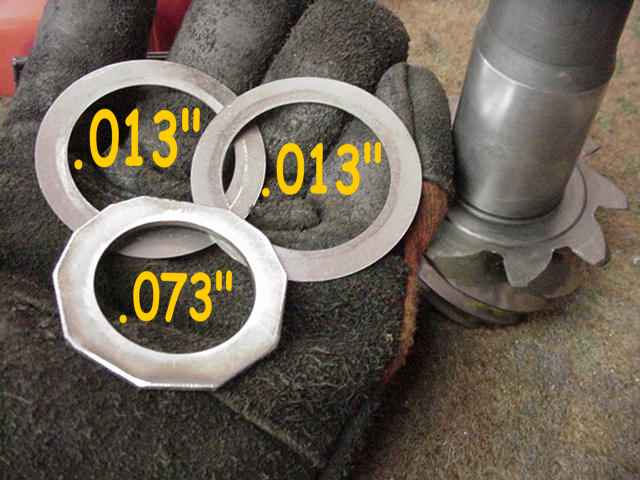 These are the 3 shims on the gear install...099 is not typical for a V6 richmond gear. 073 is very typical.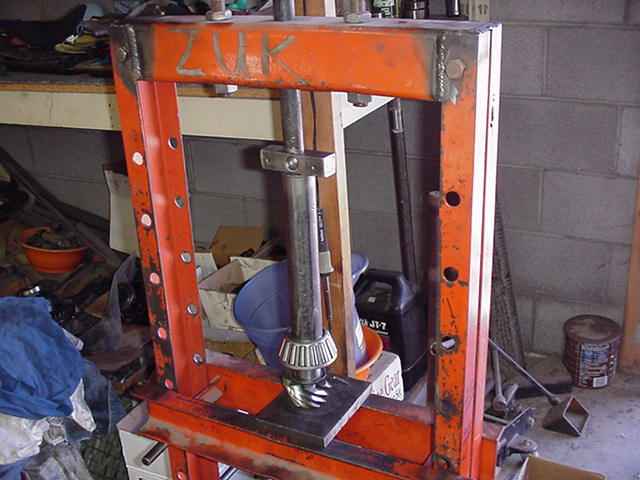 The 073 shim was pressed on with the new bearing. The bearing pressed on with normal force this time.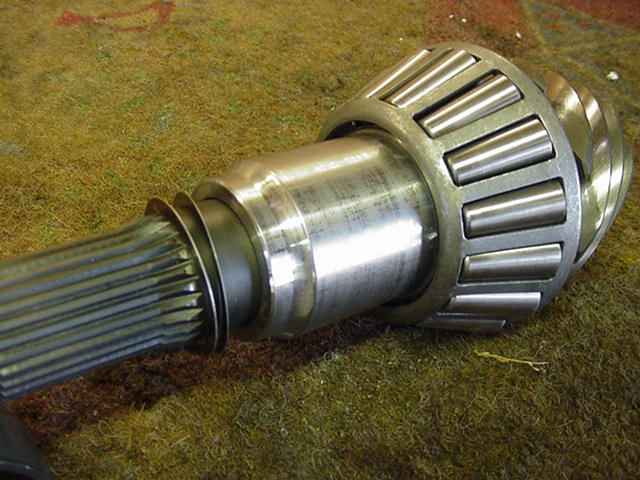 A solid collar is used this time.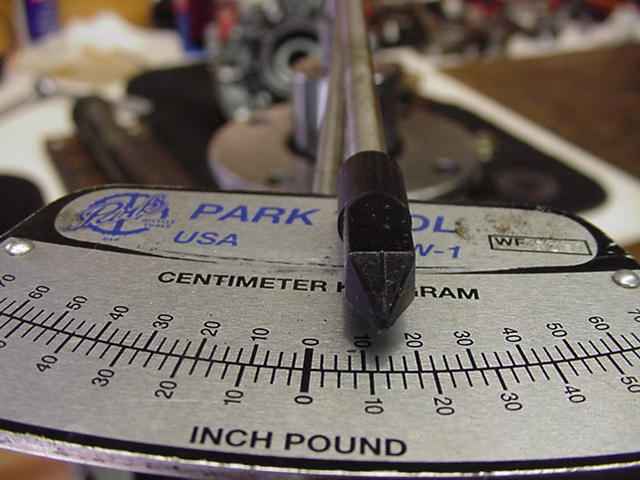 With a .020 solid collar shim, the pinion pre-load was a nice 10 in/lb.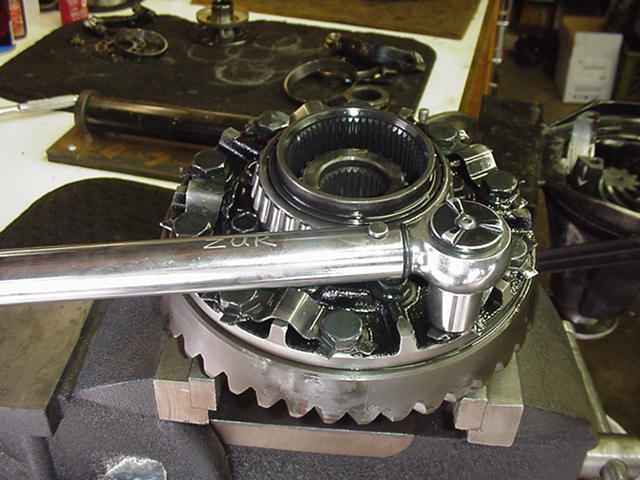 I prefer to not use the tab locks that Toyota installs on the factory gears. I like to use Loctite instead. Checking all of the ring gear bolts it appears the the proper torque was used....and loctite also. Another A.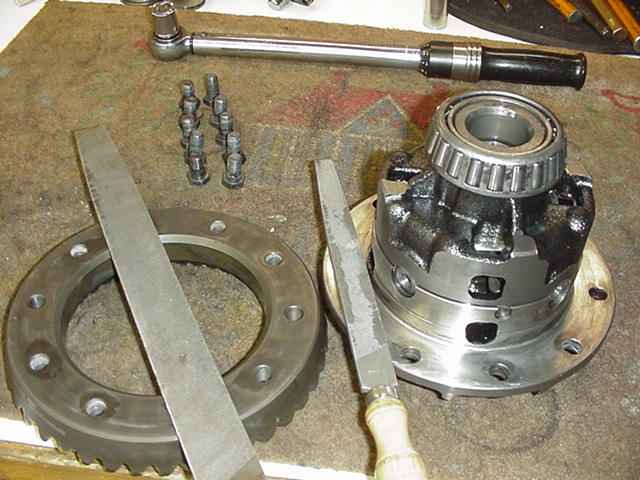 Surfaces were filed and verified burr free. Red loctite was applied to the ring gear bolts and 75 ft/lbs torque.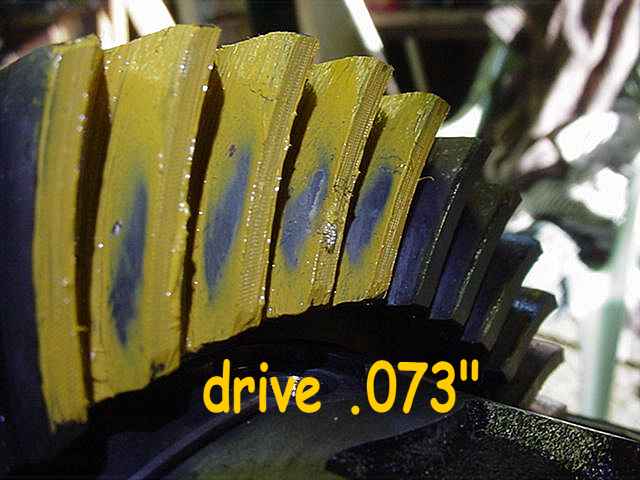 ...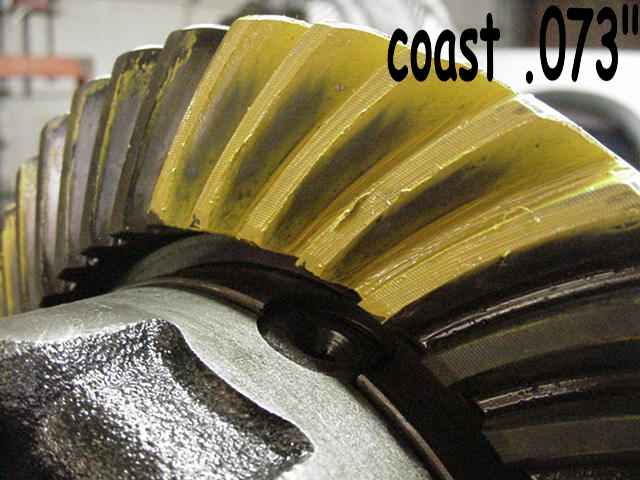 Sometimes, with slightly used gears, the coast side will give us the most useful info. This says the depth is good.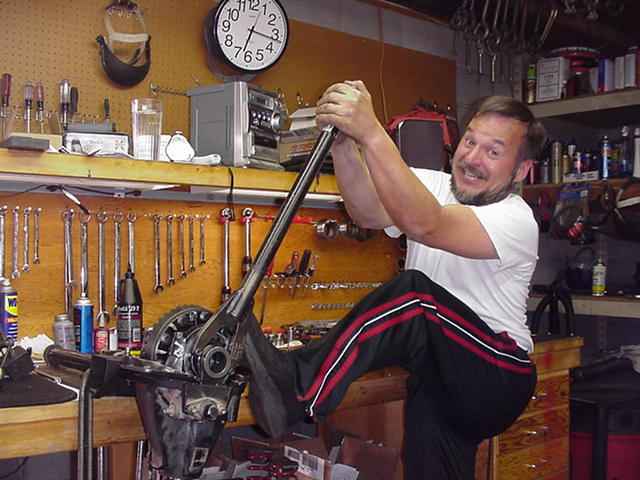 Can never be too tight....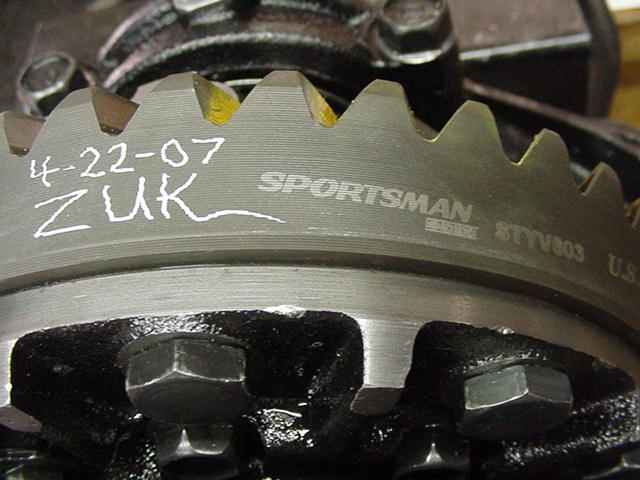 Some markings you might find on a Richmond gear...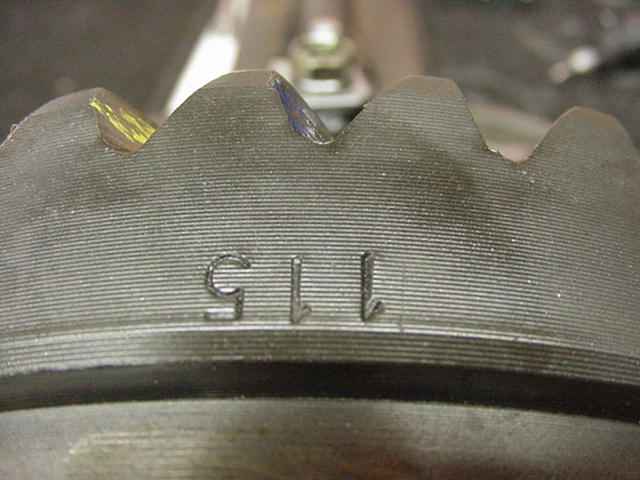 ...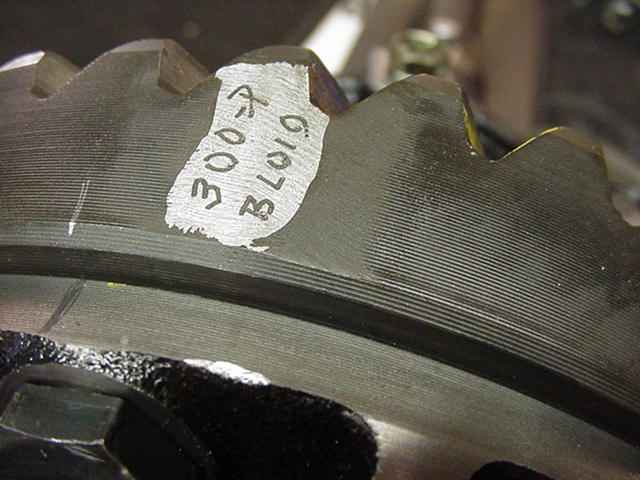 300-P and BL 010...Richmond wants 010 for backlash on their gears.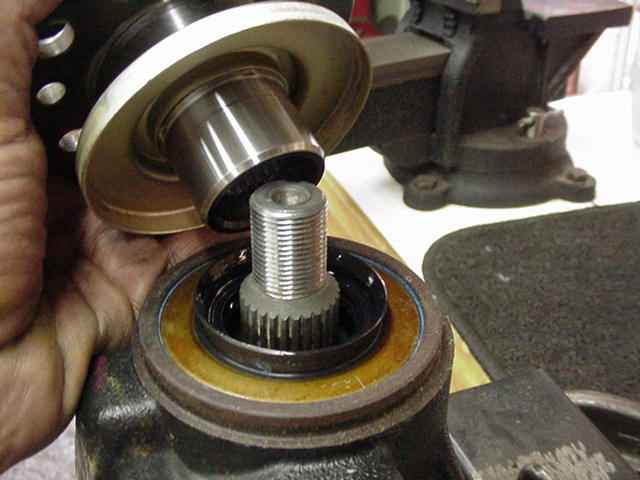 new seal...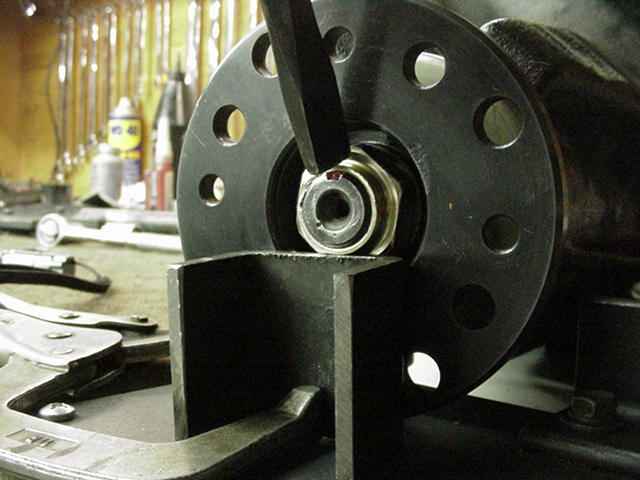 Red Loctite on the pinion nut. Support the lower nut surface and ding it on top.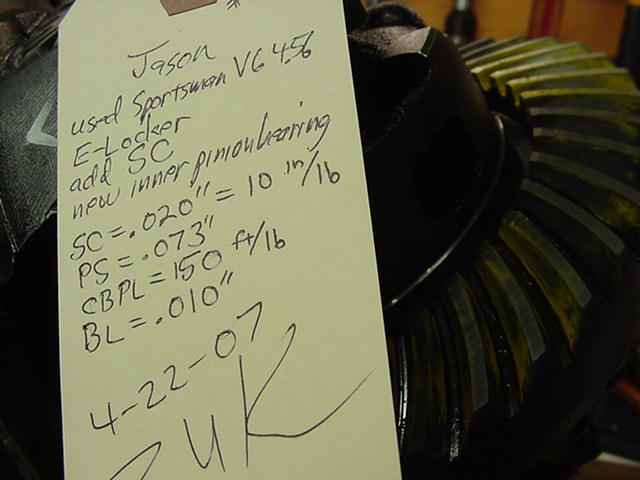 Back to Jason! :)