Joe's Hi-pinion 8" gets a Spartan Locker
(47 BIG pics loading)
APRIL 14 2014
Joe is local to me. This is a small picture taken in an area called
Pyeatte Draw near Payson, Arizona. The Spartan is
going in the front 8" Hi-pinion of his 4Runner.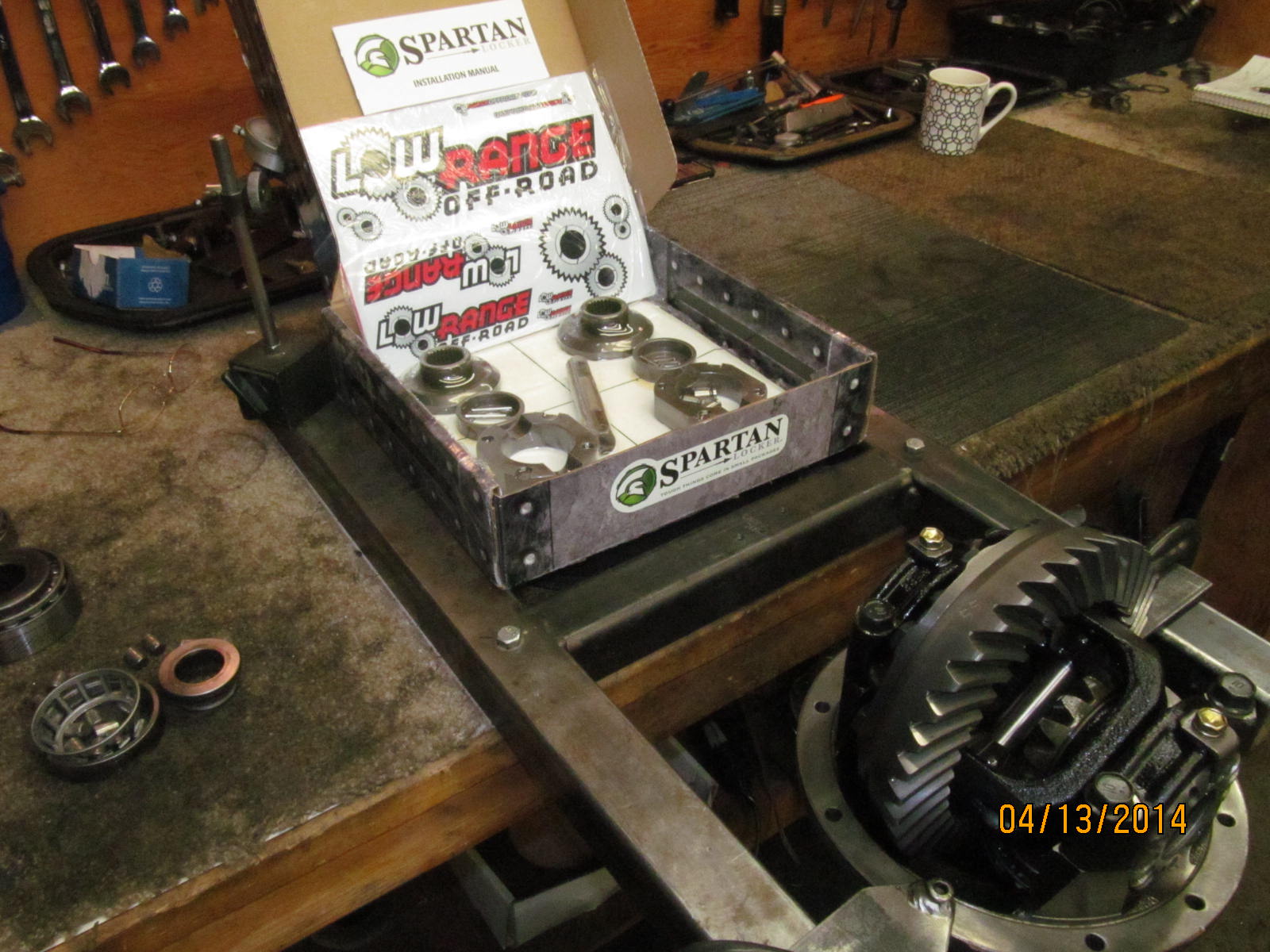 Joe brought over the Spartan and the open 2 pinion HP 3rd.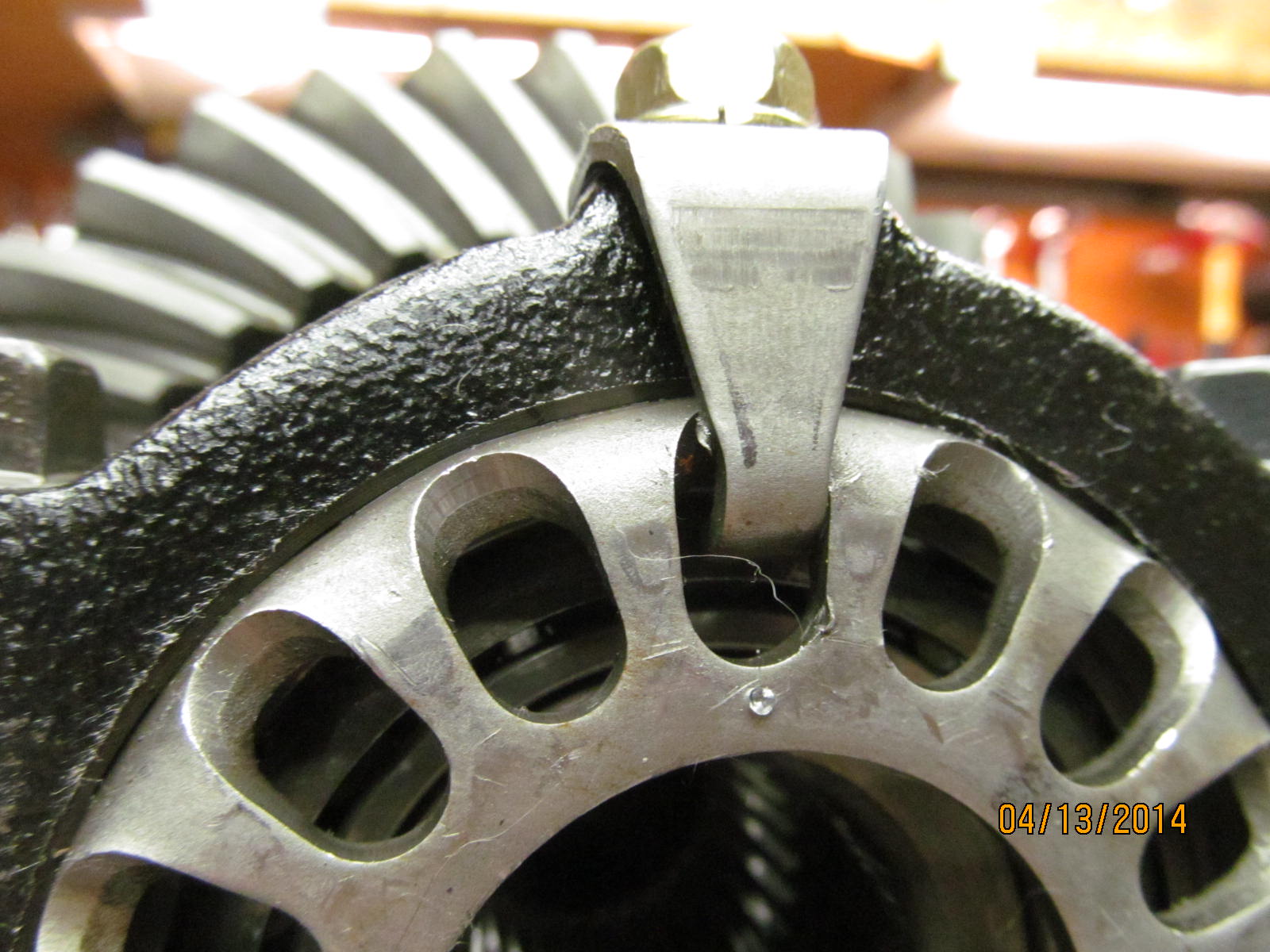 The first thing I do is mark the adjusters....1 ding here.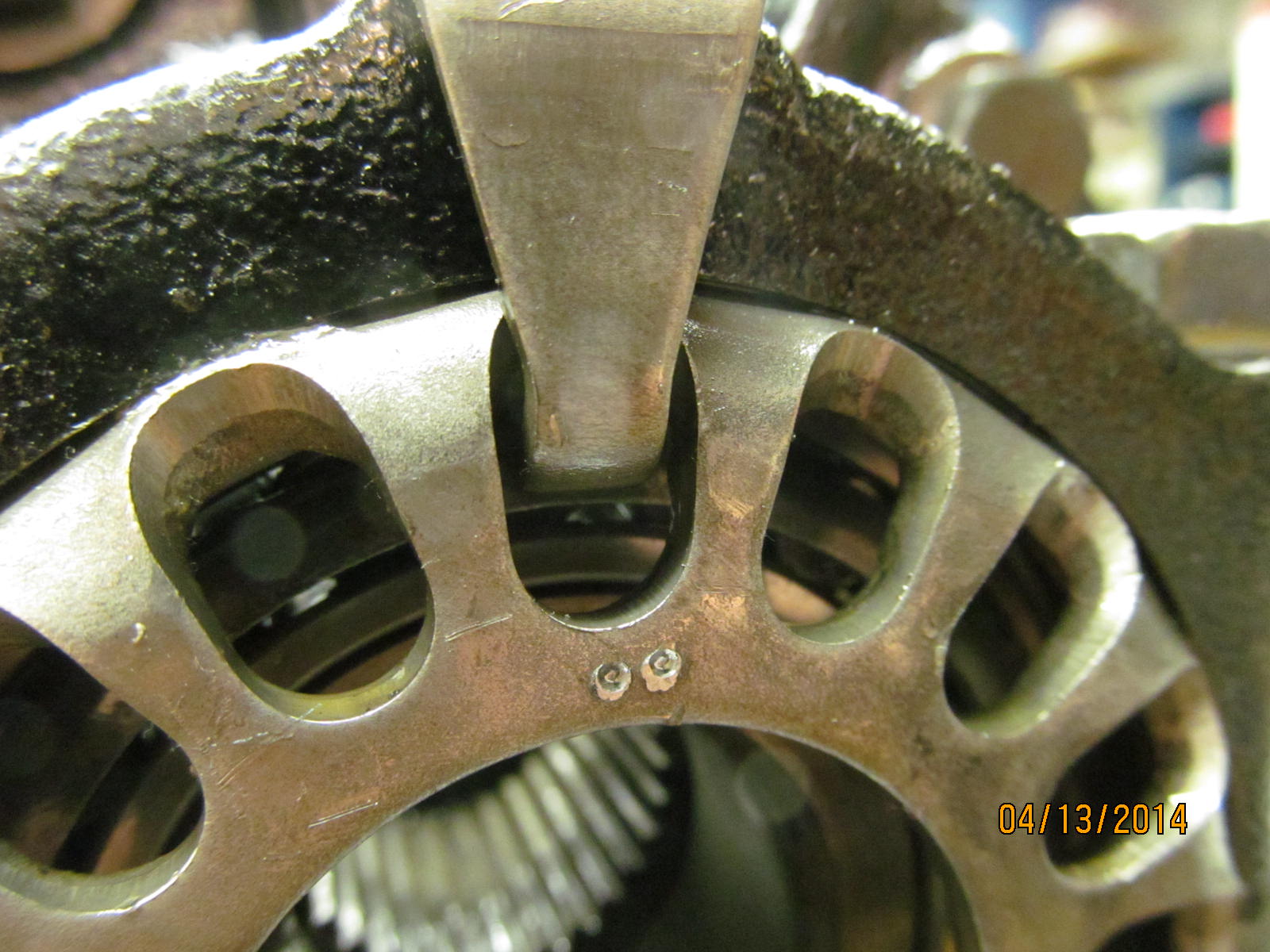 And 2 dings for the other side.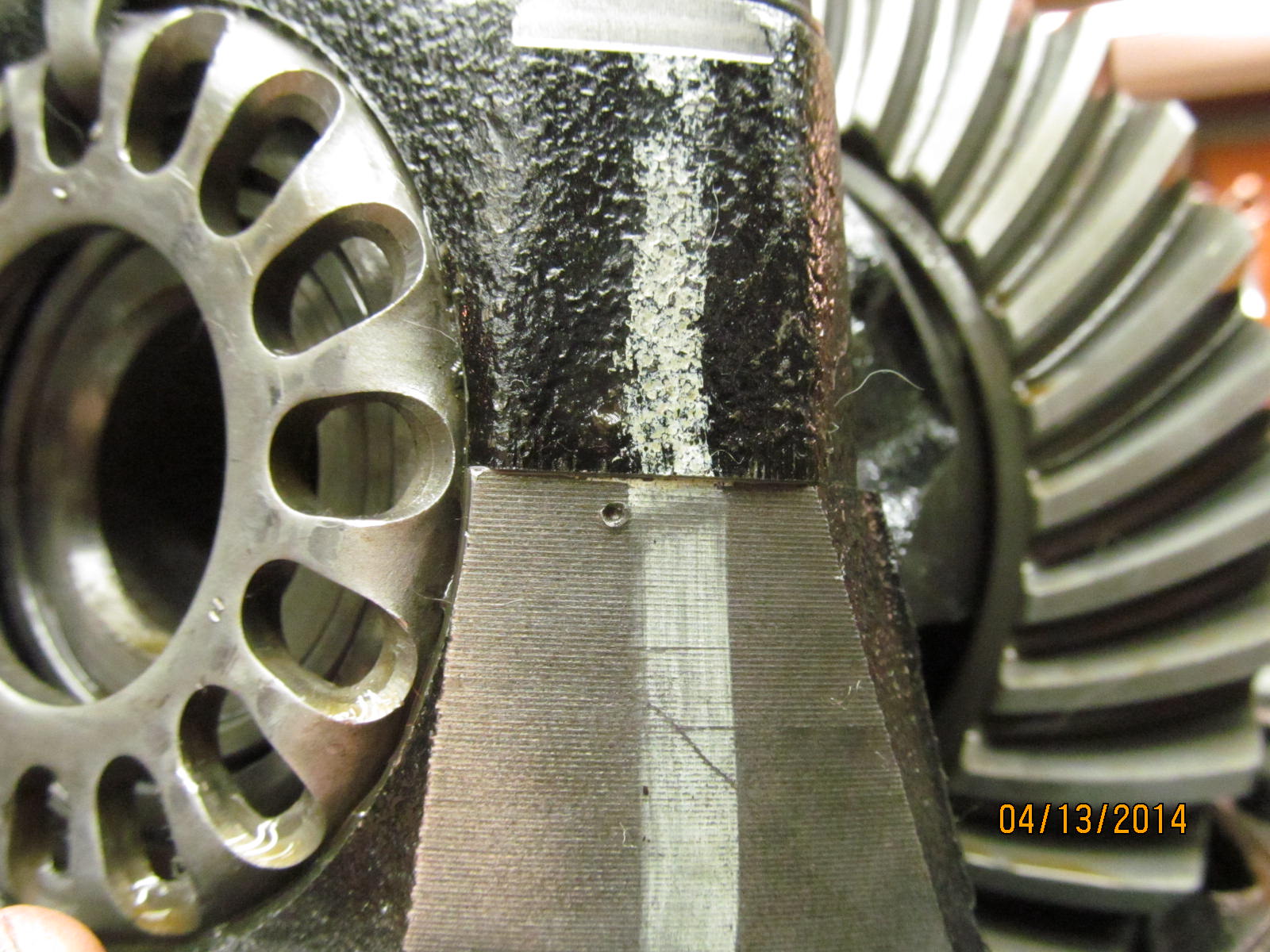 I don't have to mark the bearing cap because it has a factory brush stroke but, out of habit, I did.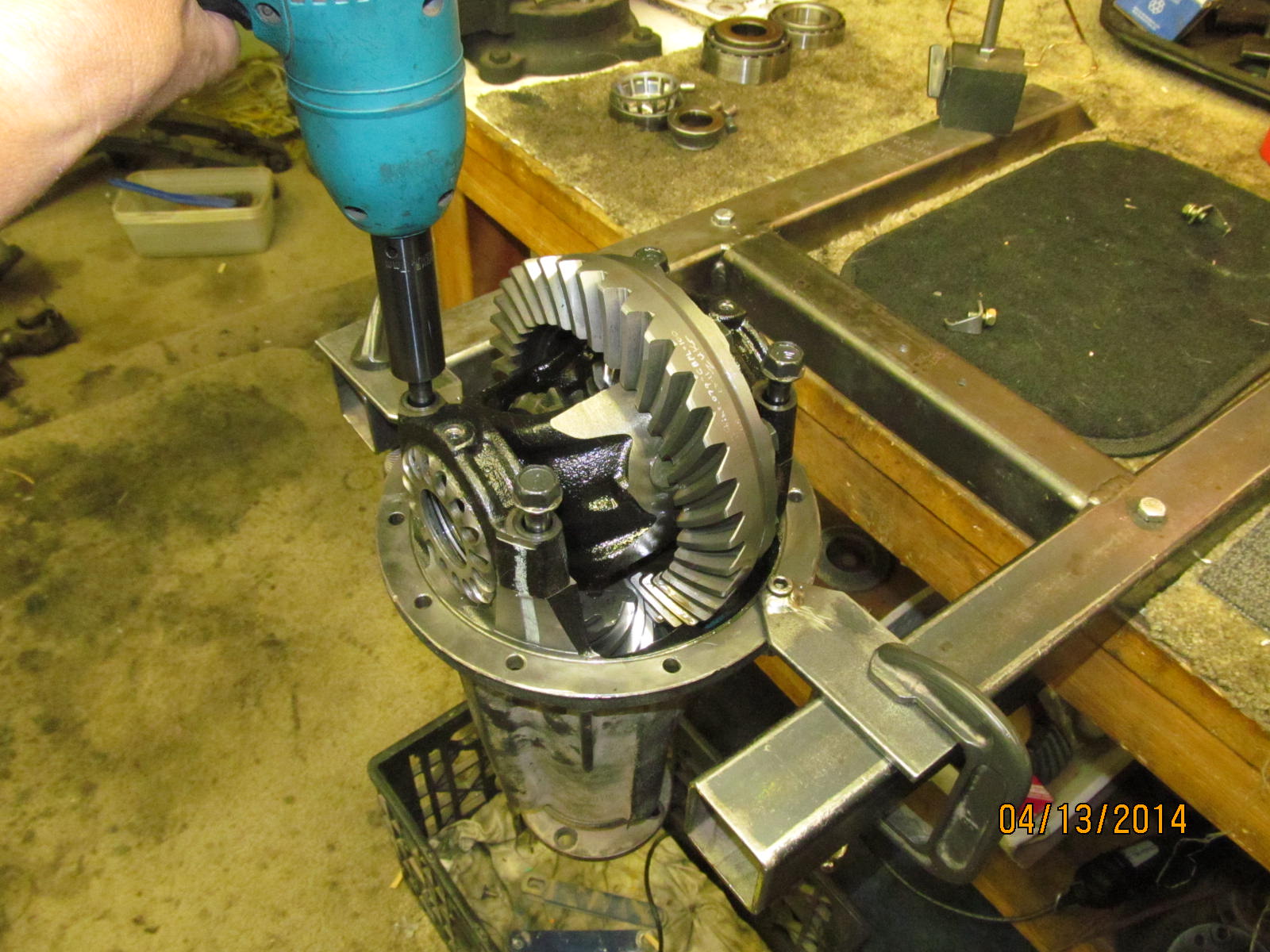 The electric impact sure saves time :)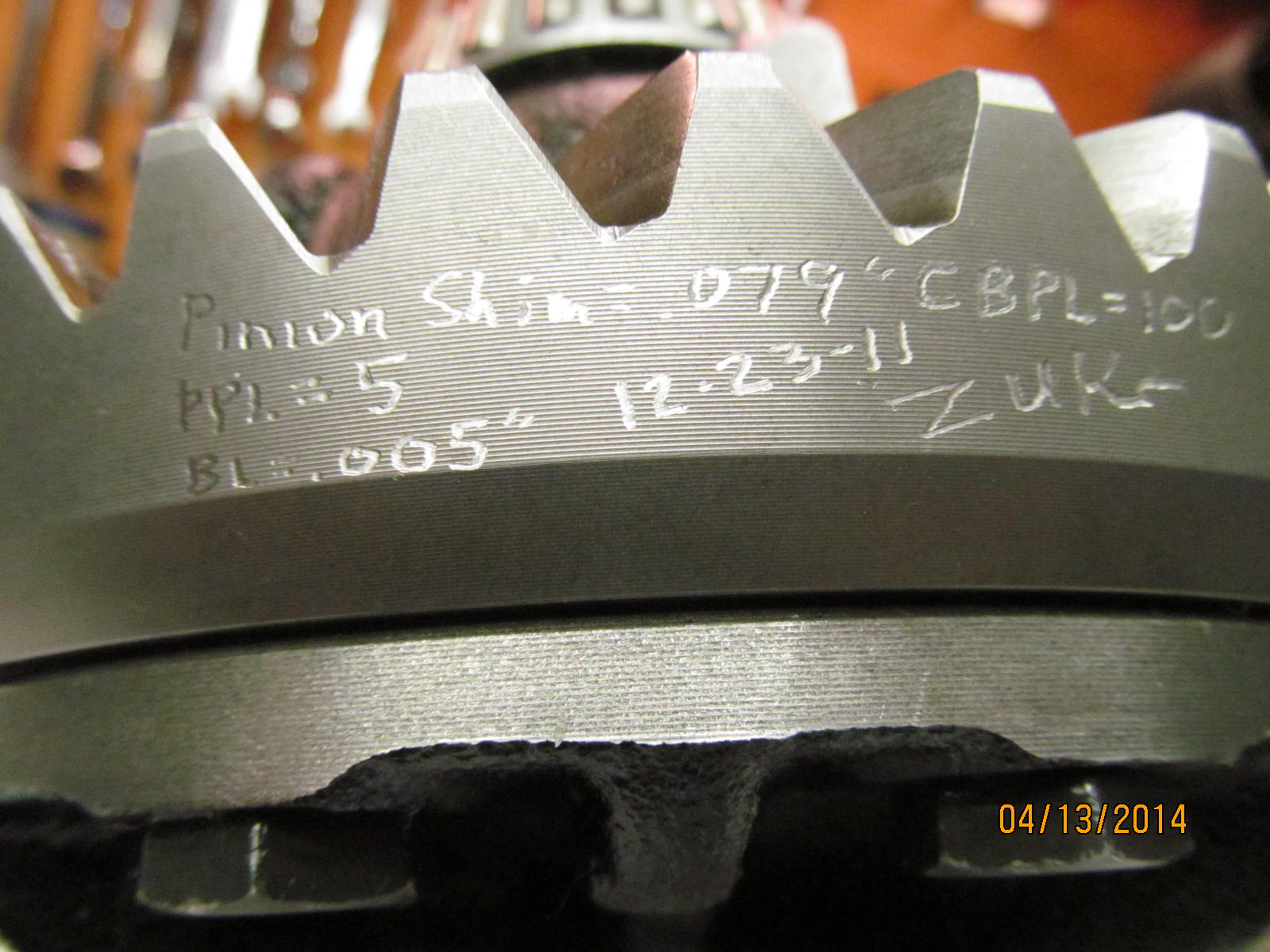 I did the gear install on this about 2.5 years ago.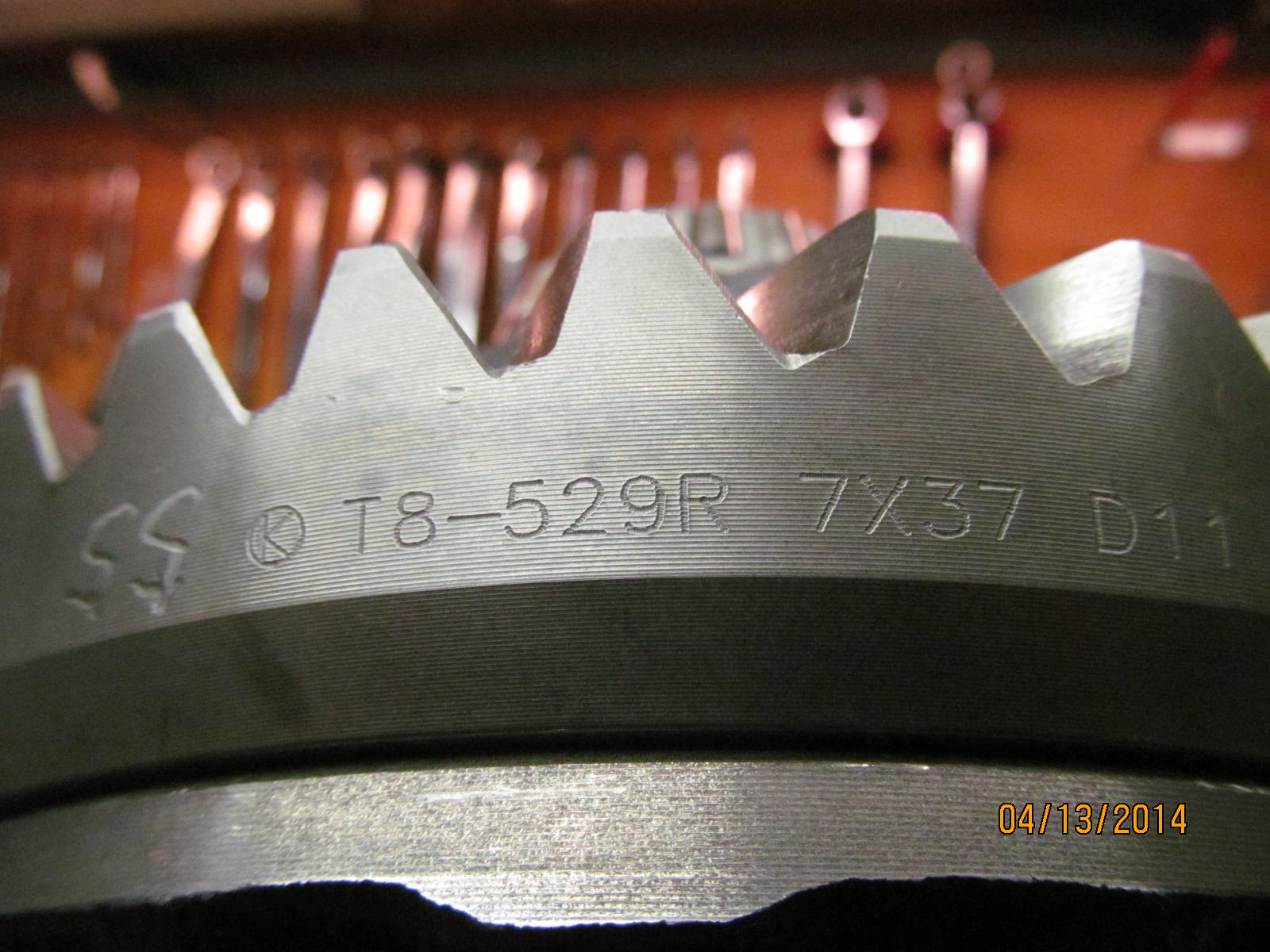 These are the "circle K" gears that I like.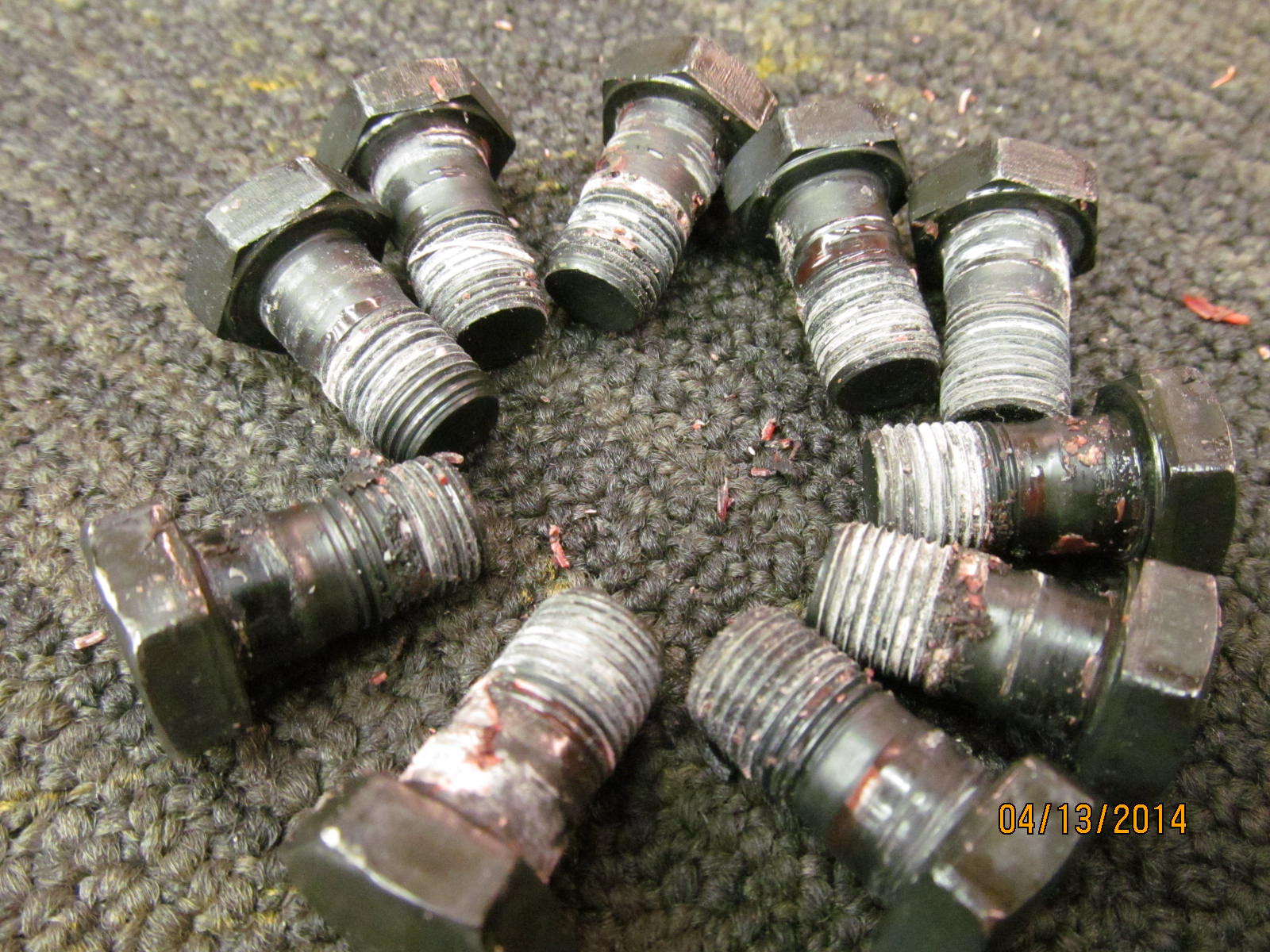 The cured loctite is very evident.....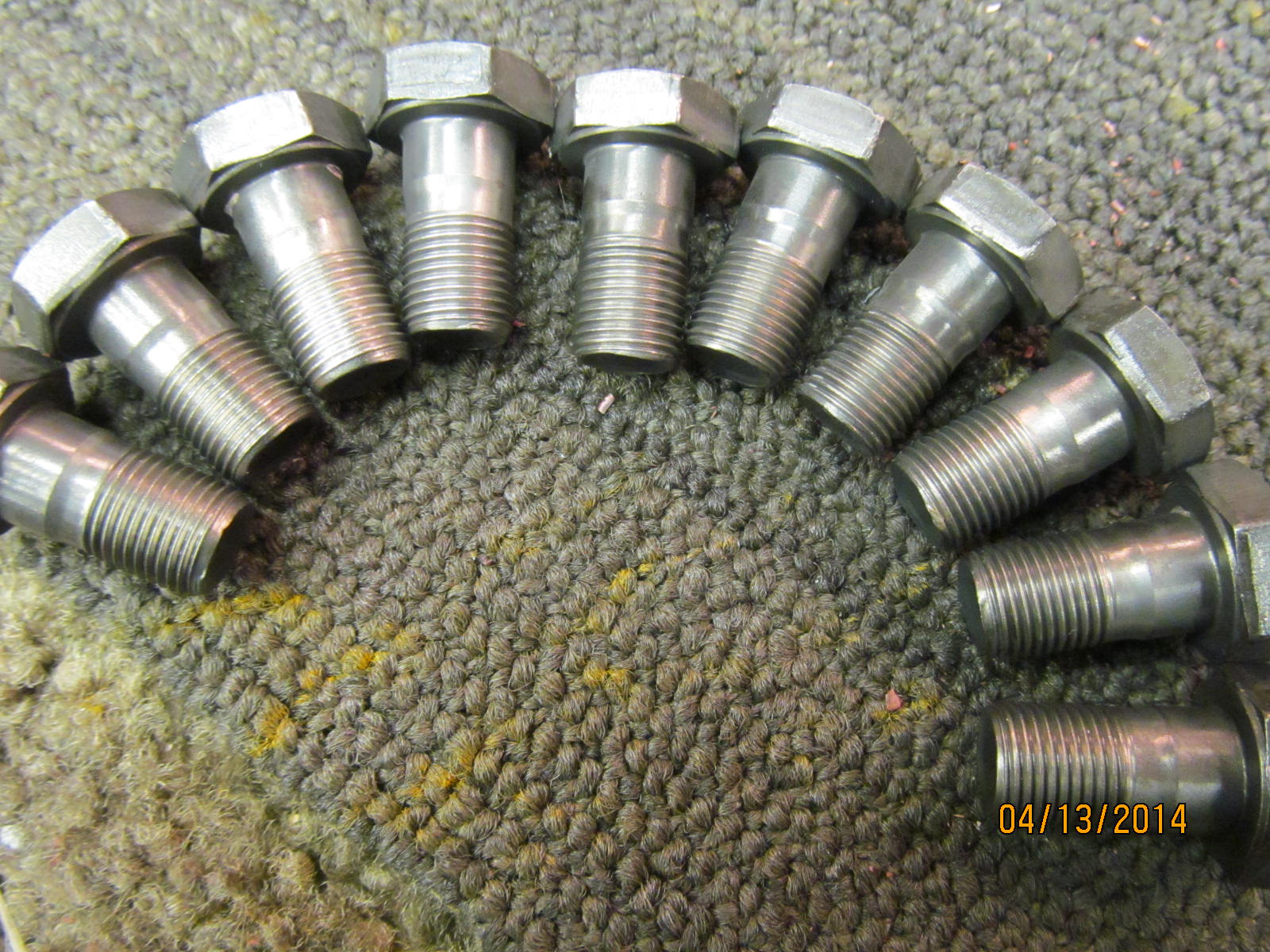 ....but the bench grinder with the wire wheel attachment sure makes them all look brand new again.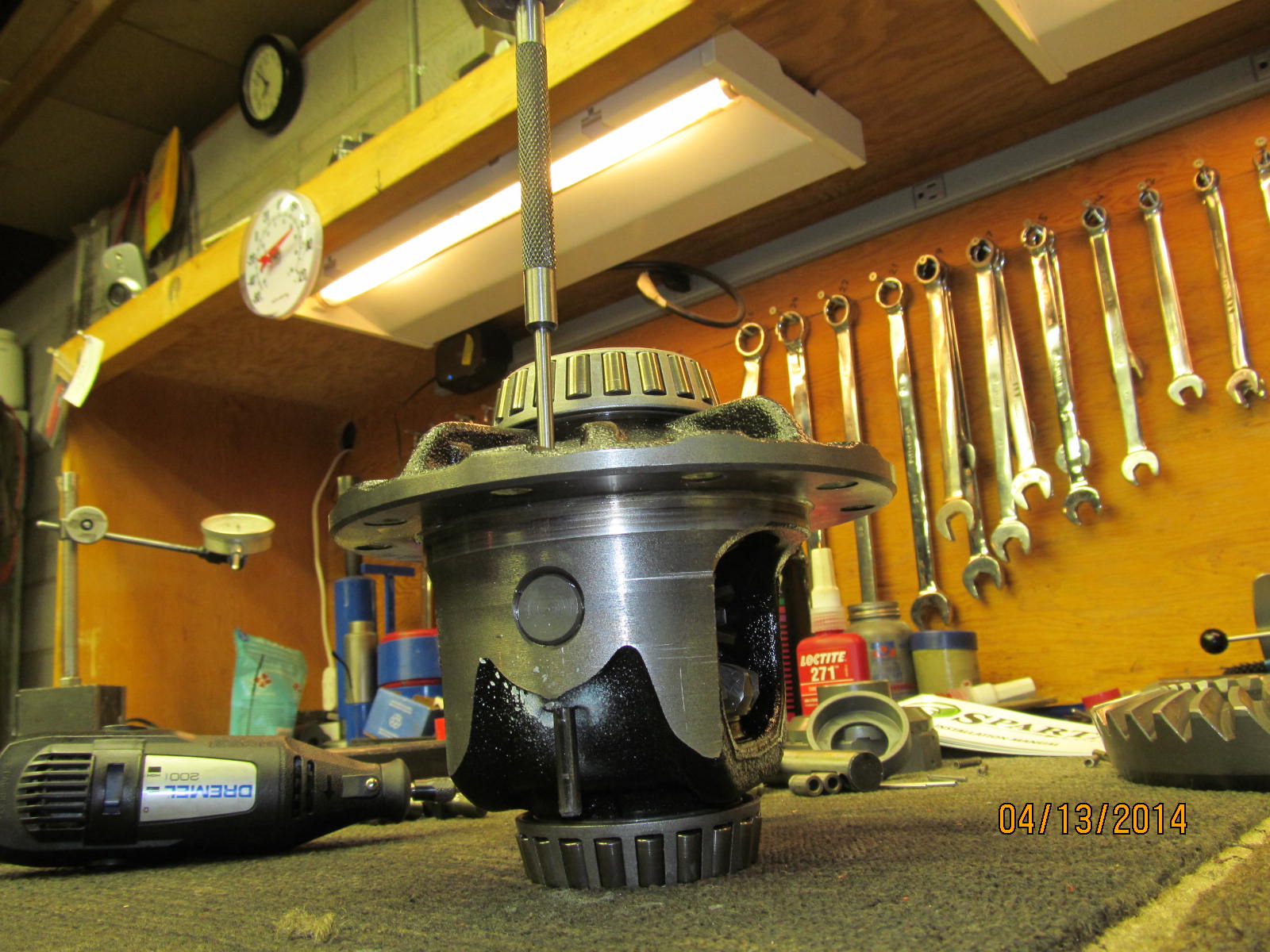 With the ring gear off now I can drive out the steel dowel.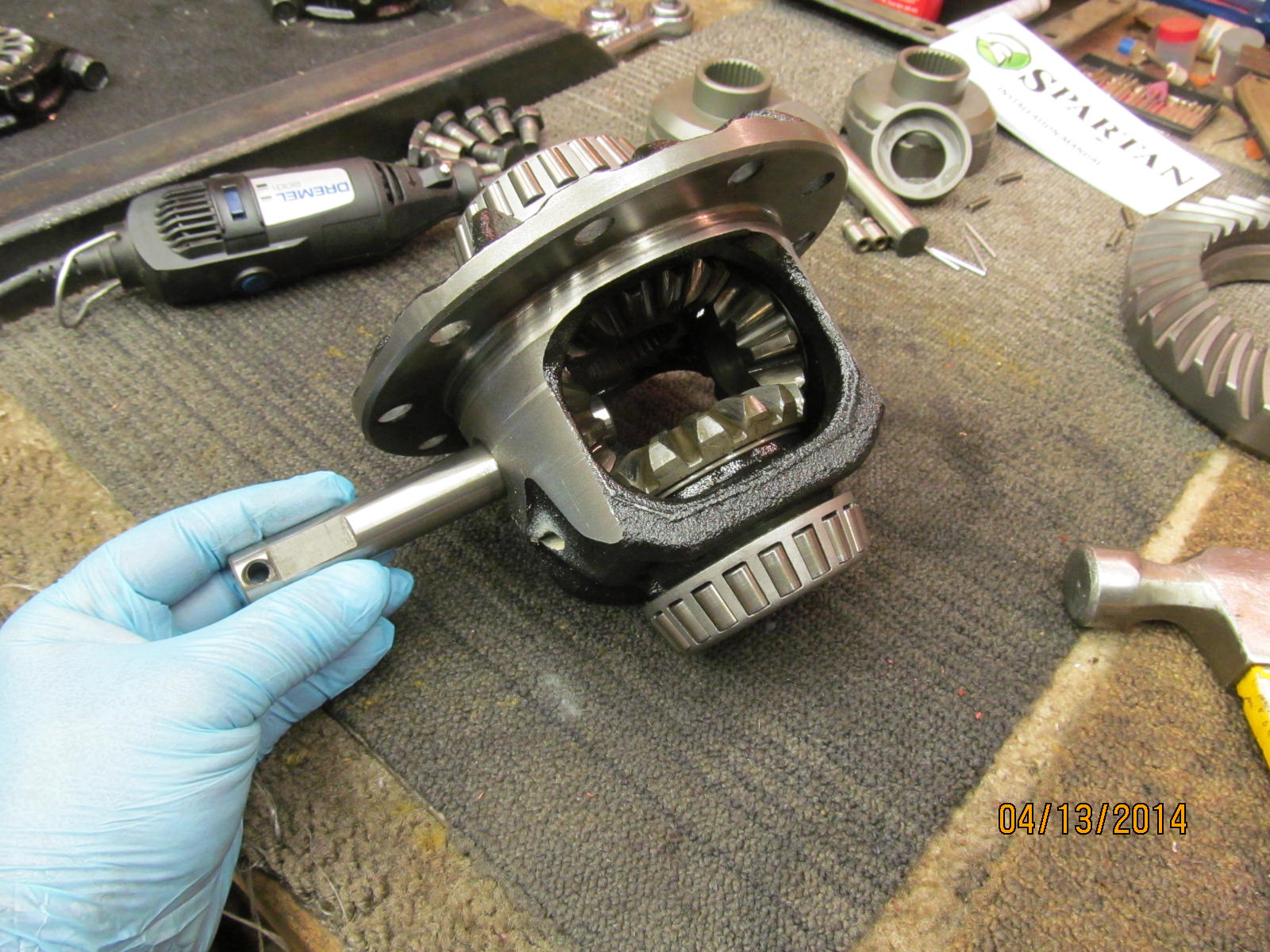 Out comes the crosspin(power pin).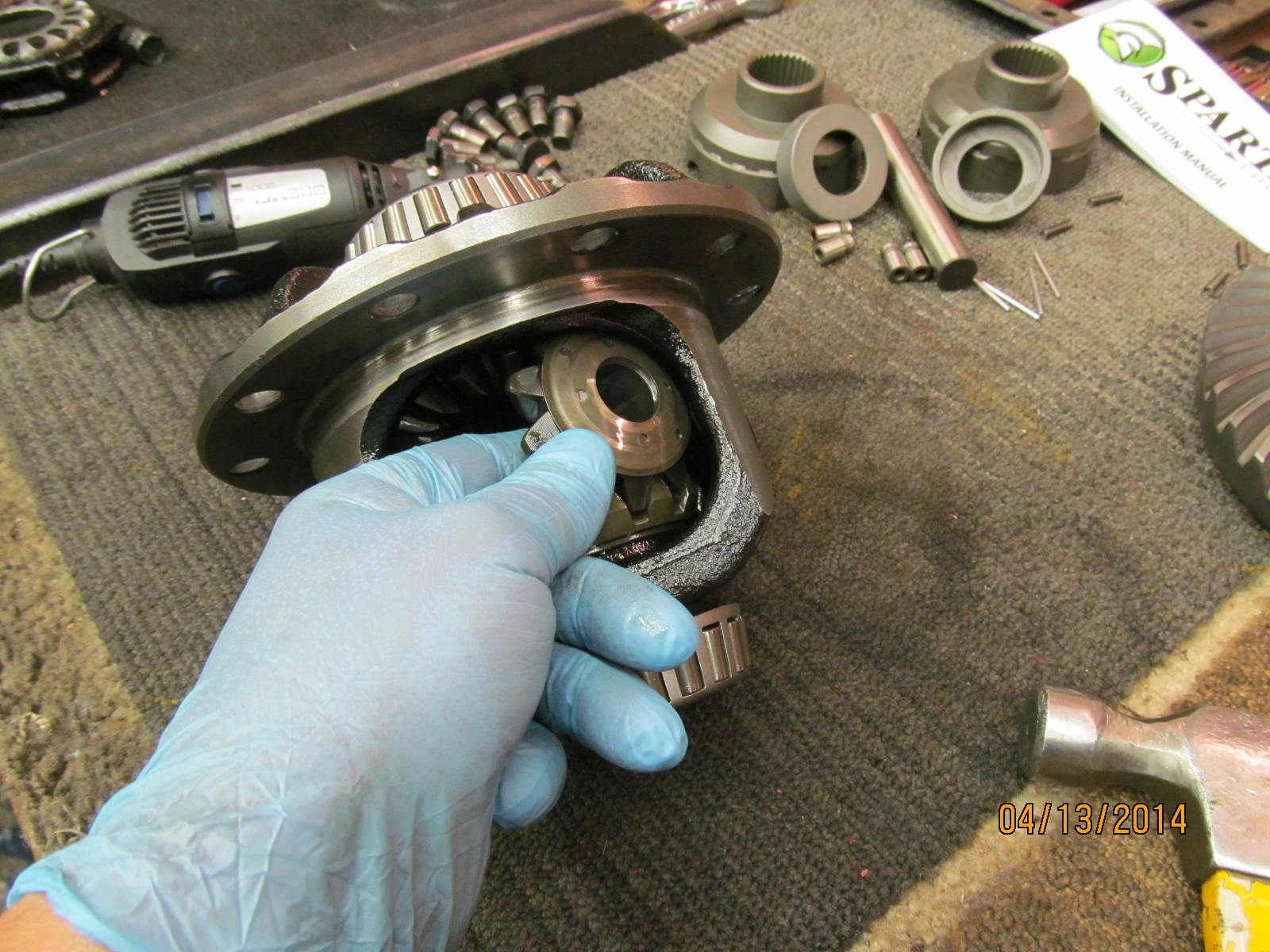 Remove both spiders.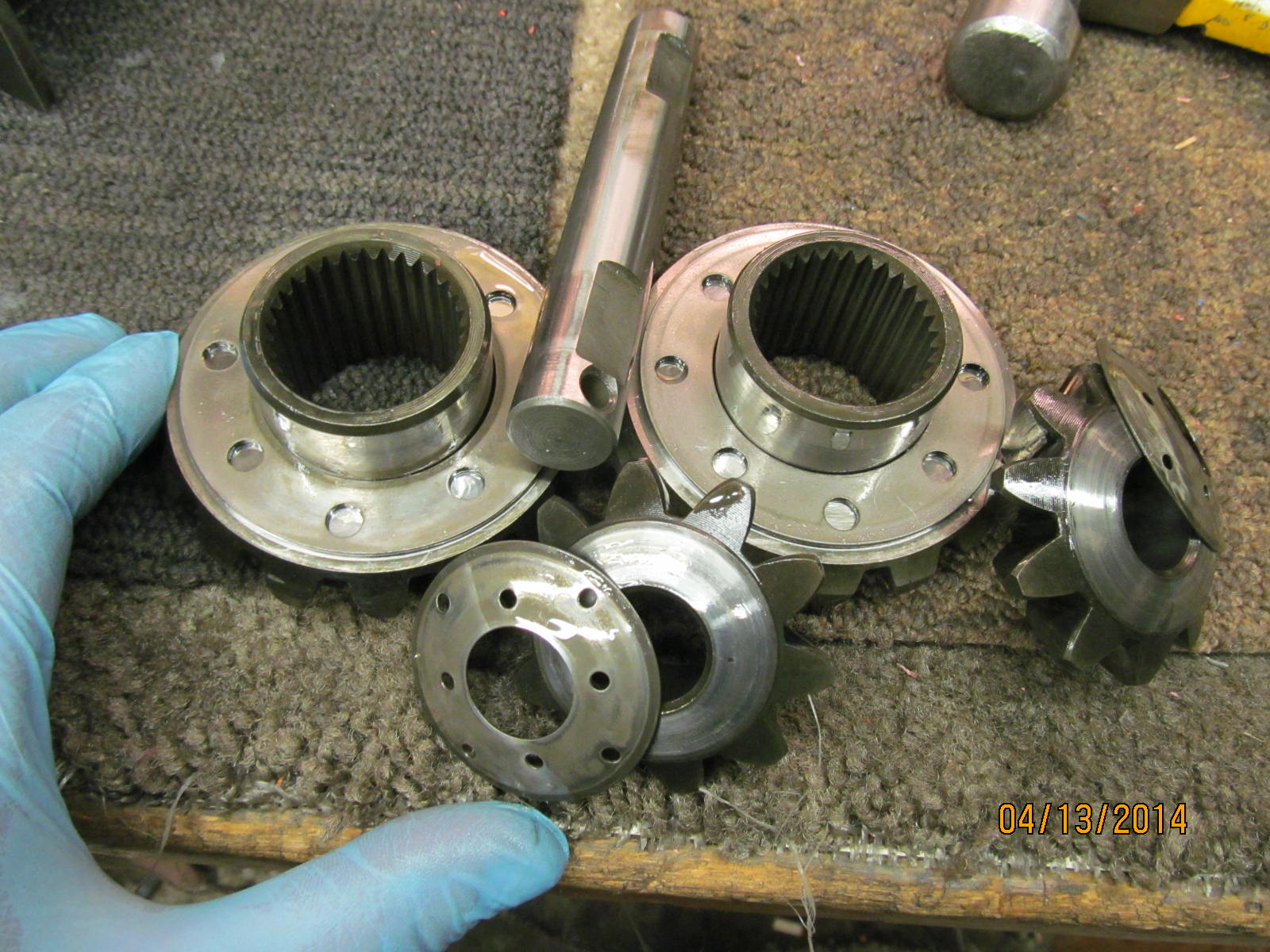 These are the parts we will not re-use...not even the thrust washers on the sidegears seen here.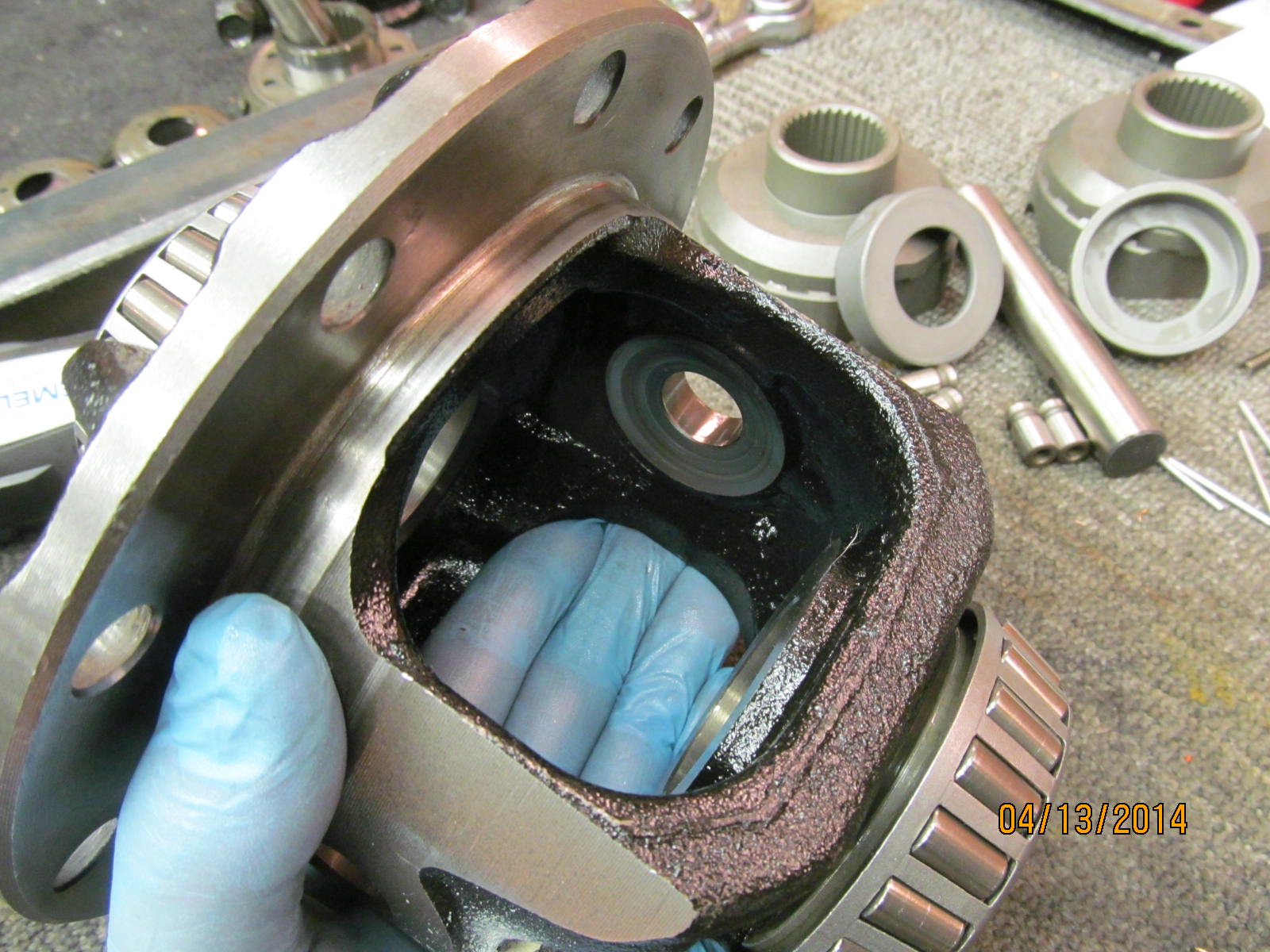 The guts have been stripped clean effectively.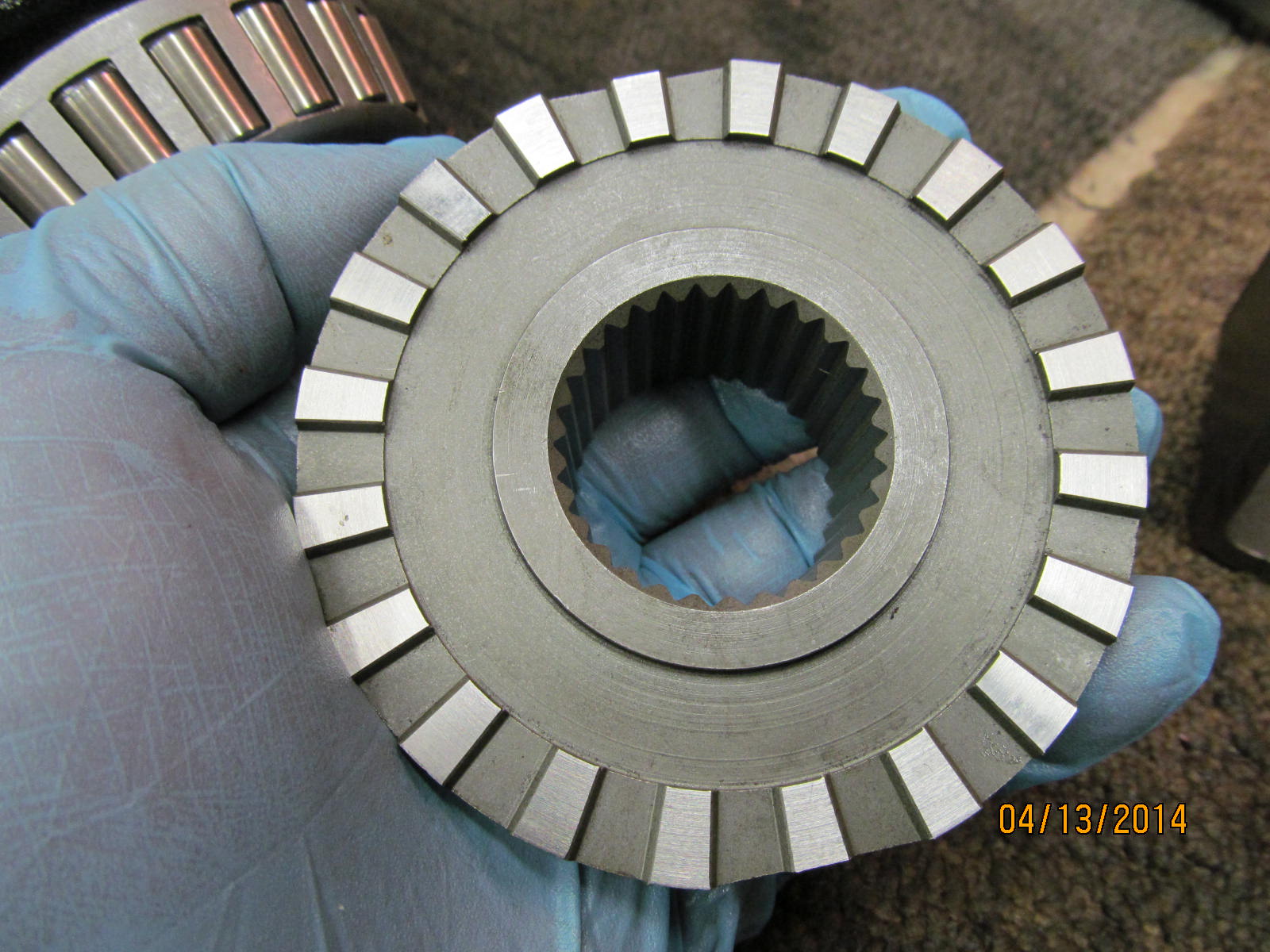 30 spline sidegear couplers....excellent piece of machine work.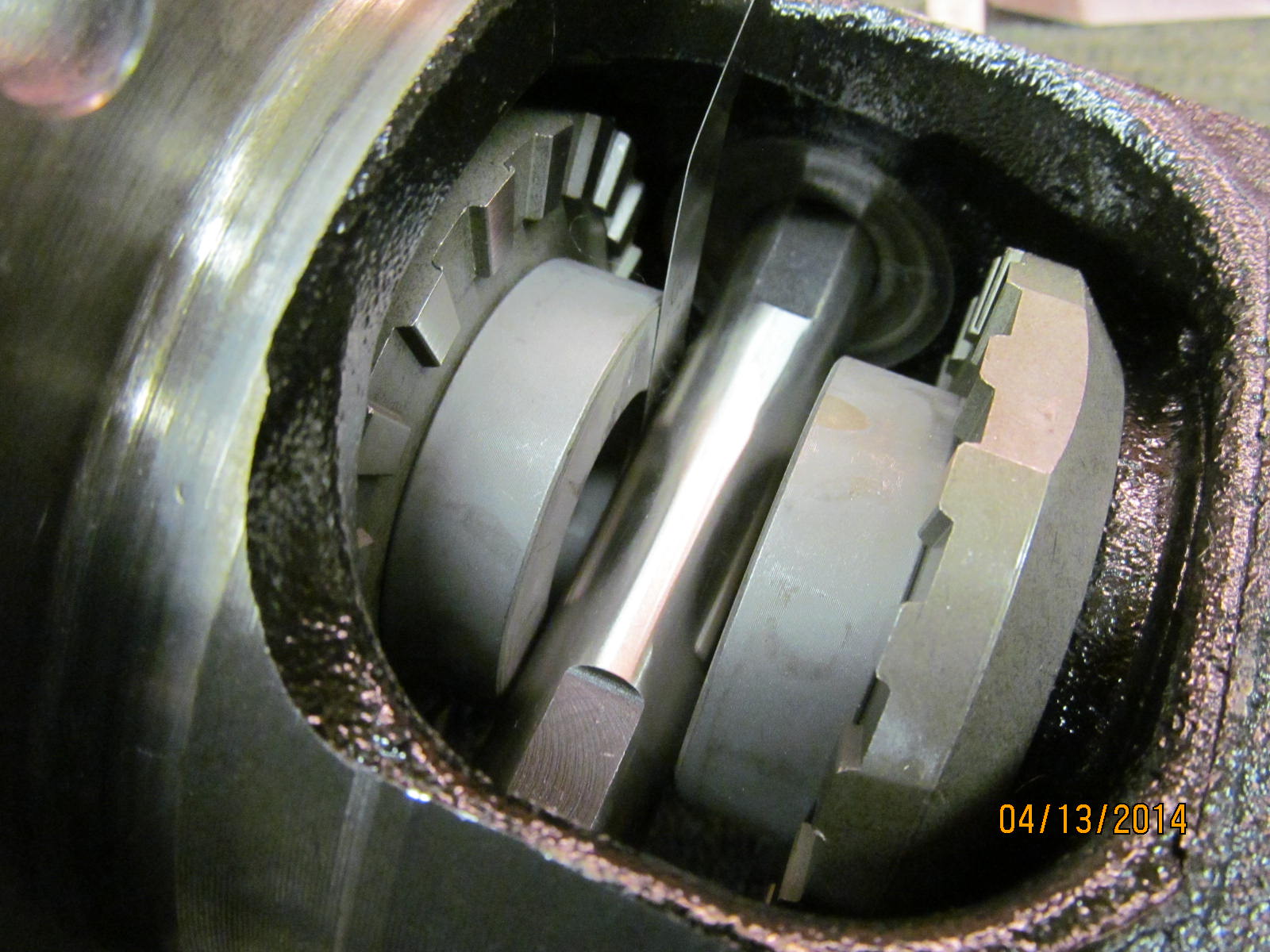 This pre-assembly measurement is not specified in the Spartan manual....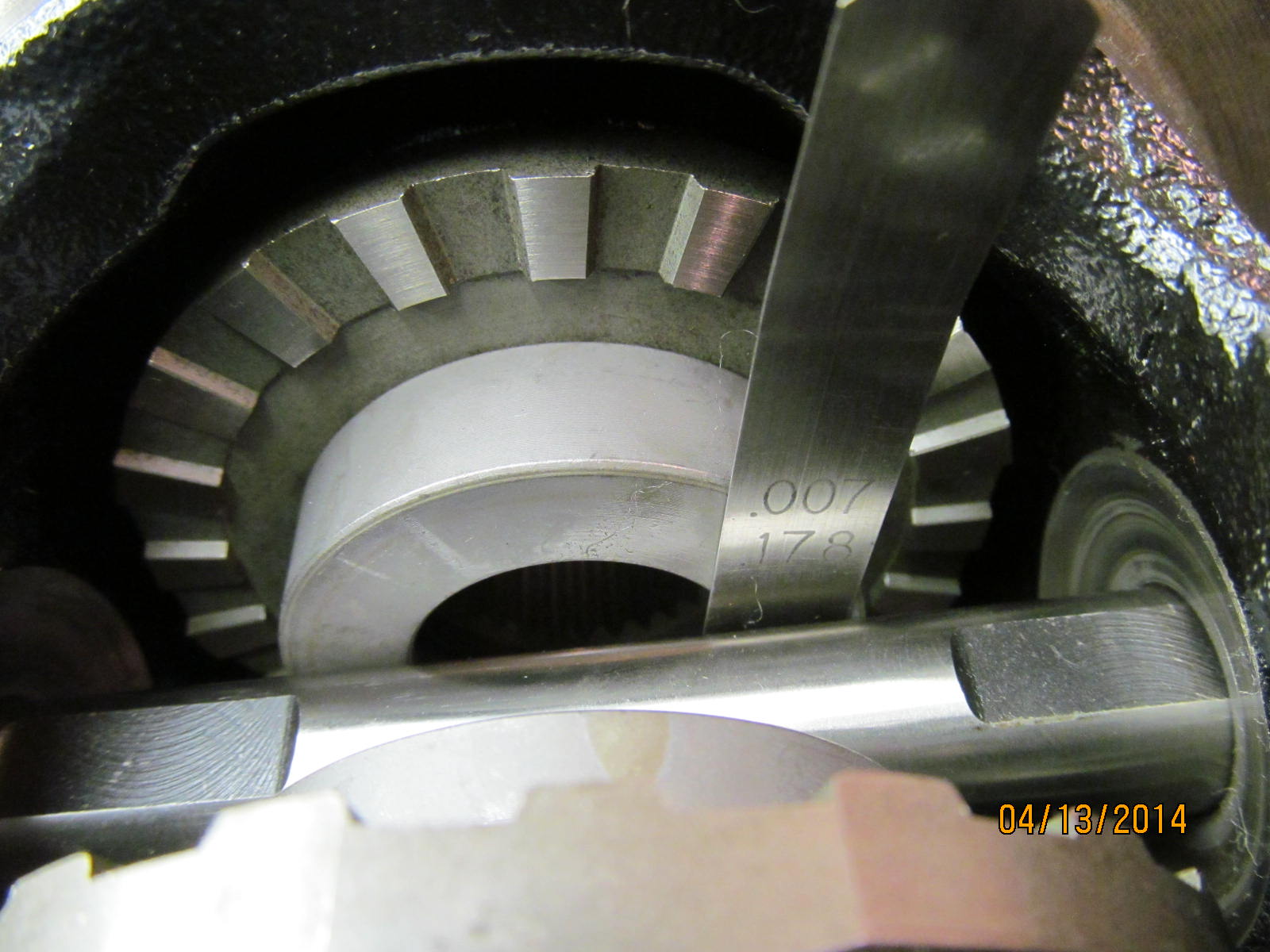 ...I measured .007" on this side of the power pin and .008" on the other.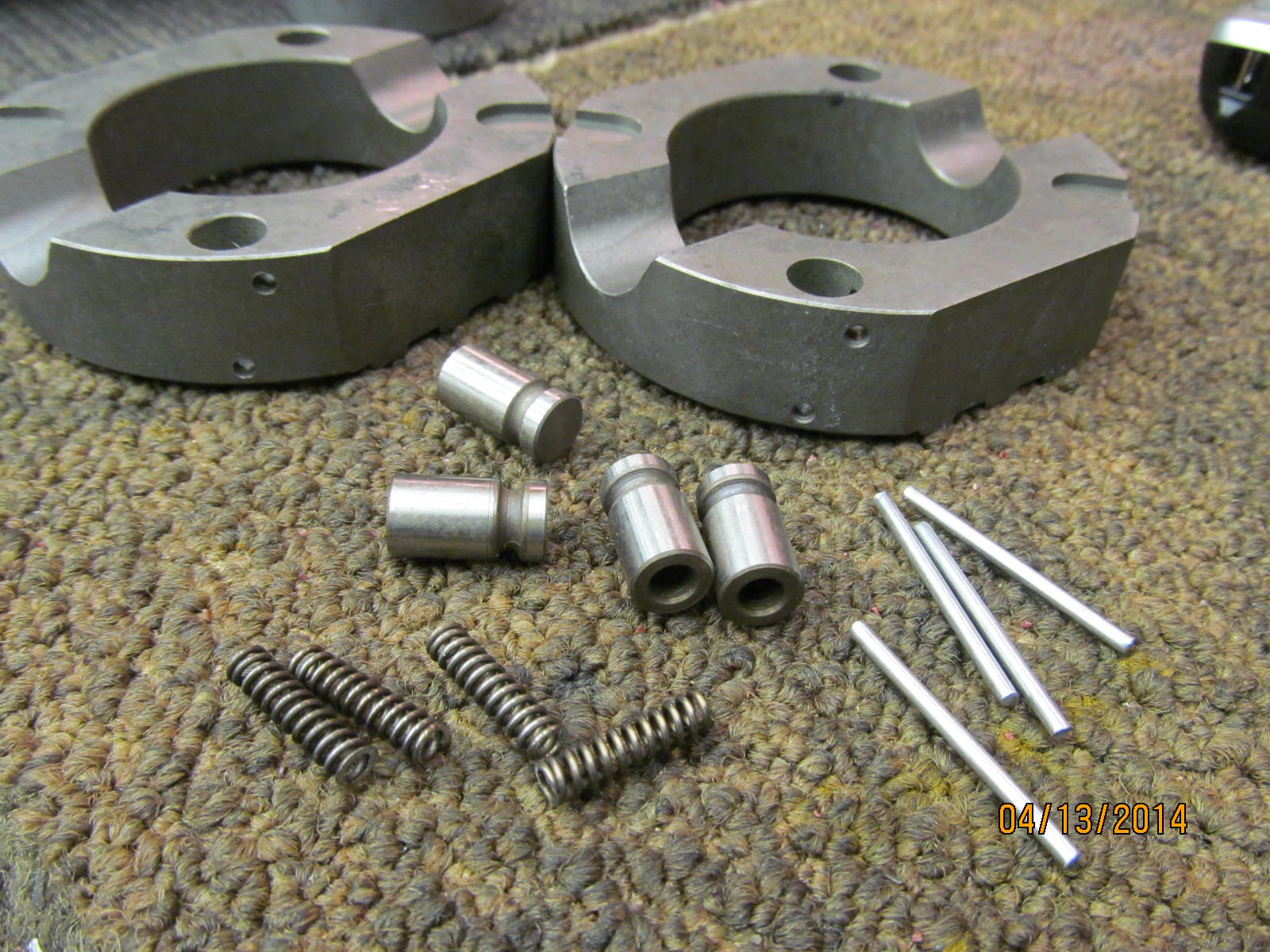 The thick pieces of wire hold the pins/springs in the 2 Spartan drivers during the assembly.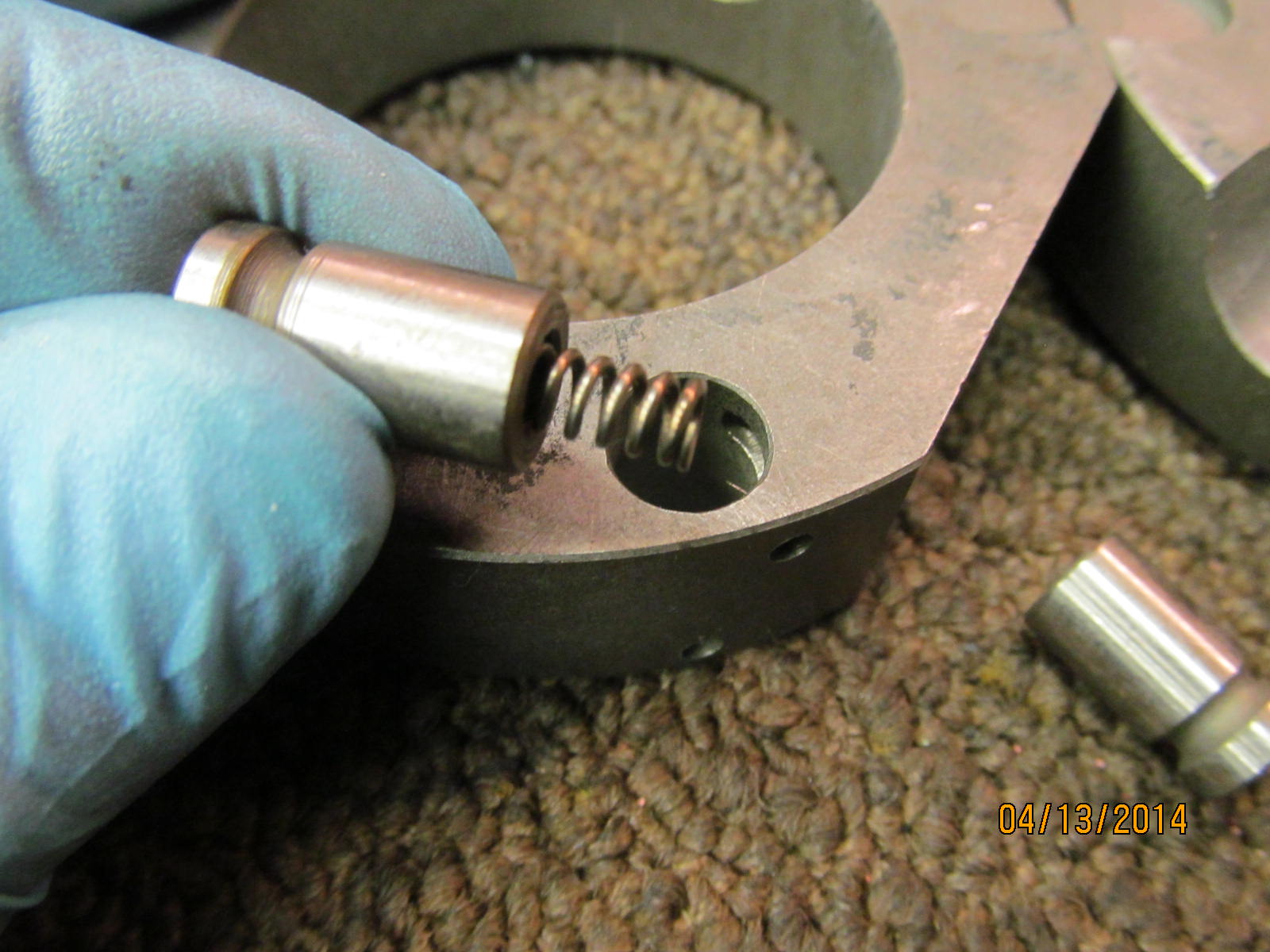 Put spring in pin...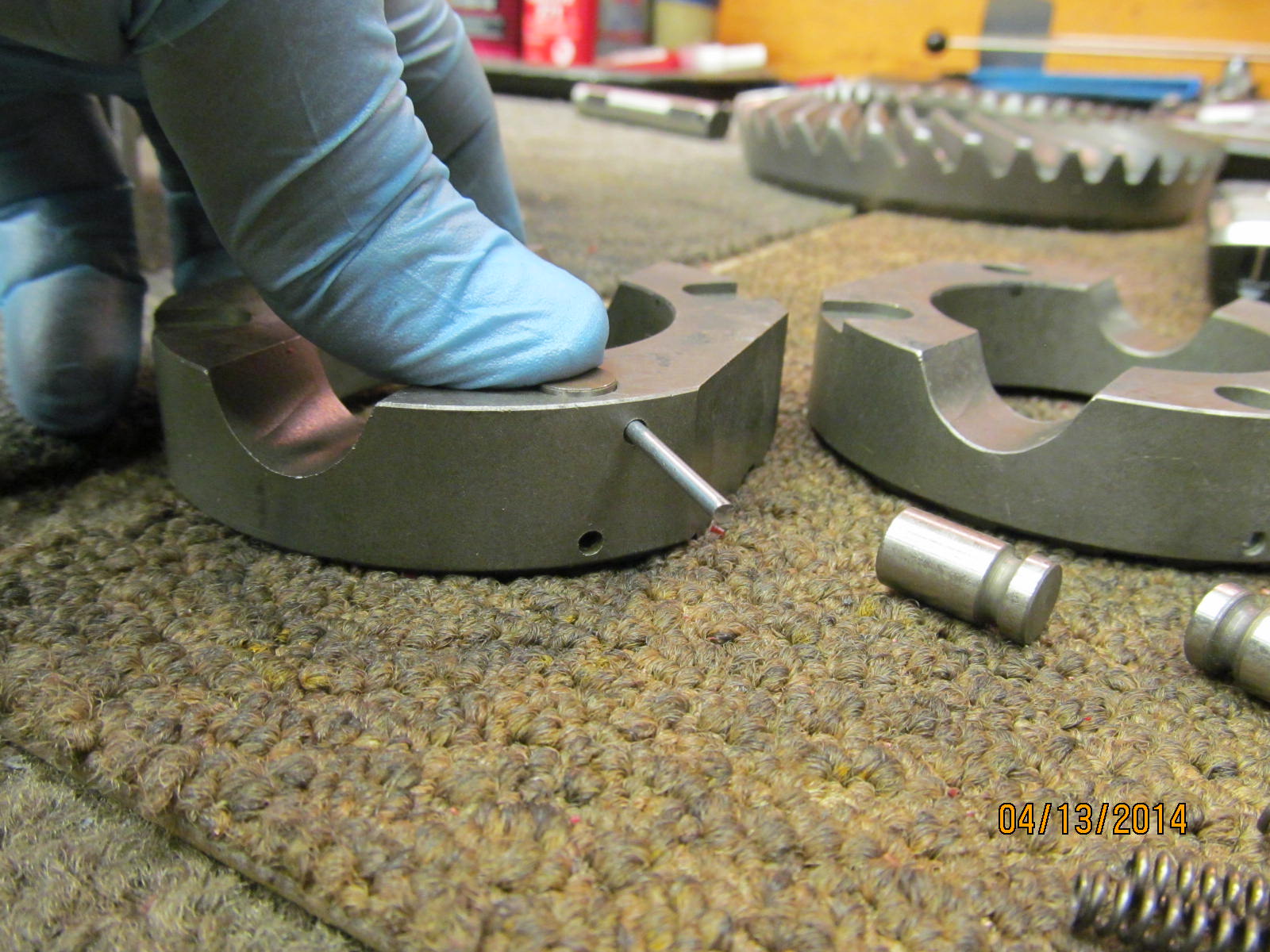 Pushed down all the way and insert wire.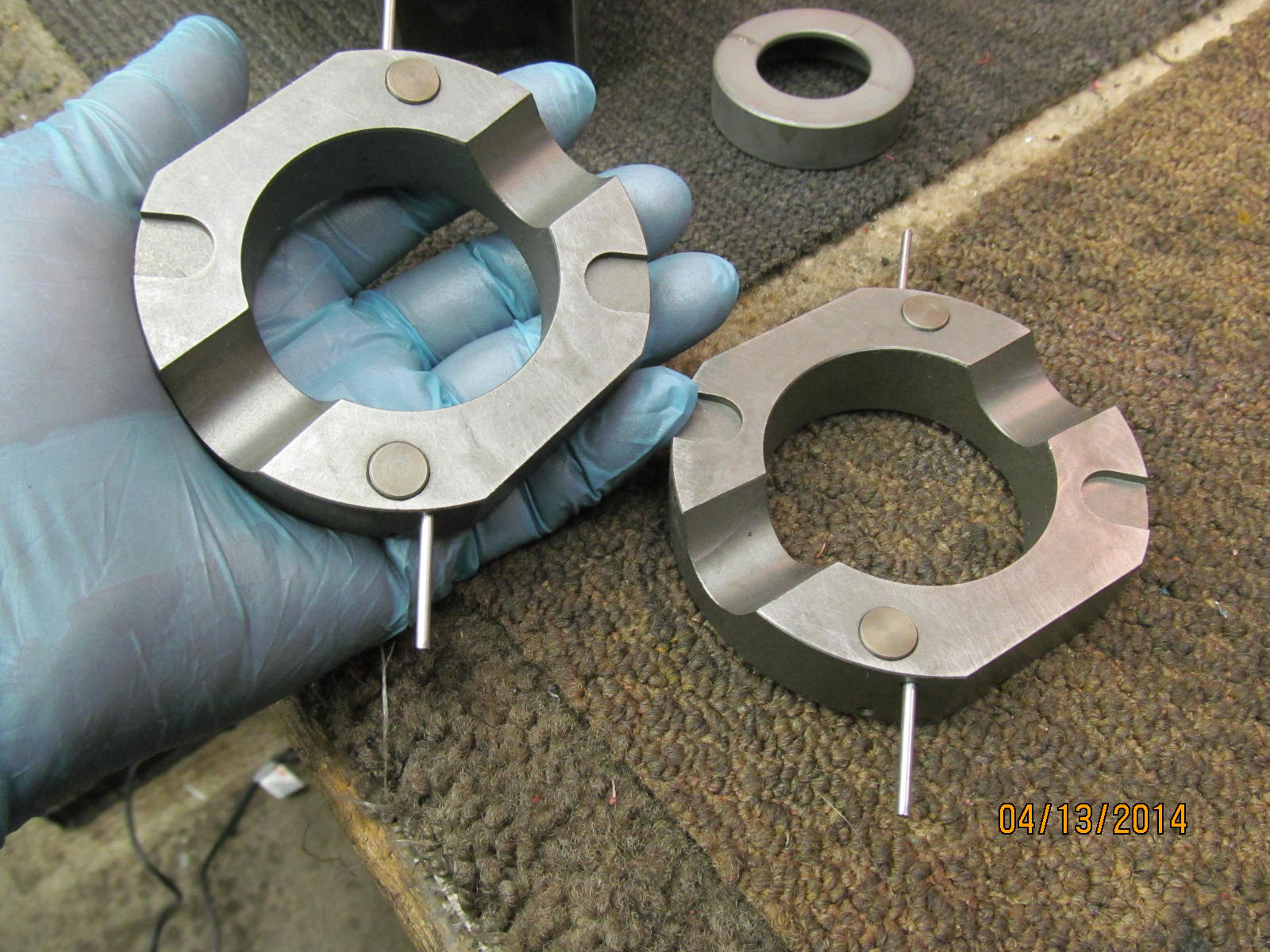 This makes the Spartan so easy to assemble in the open case.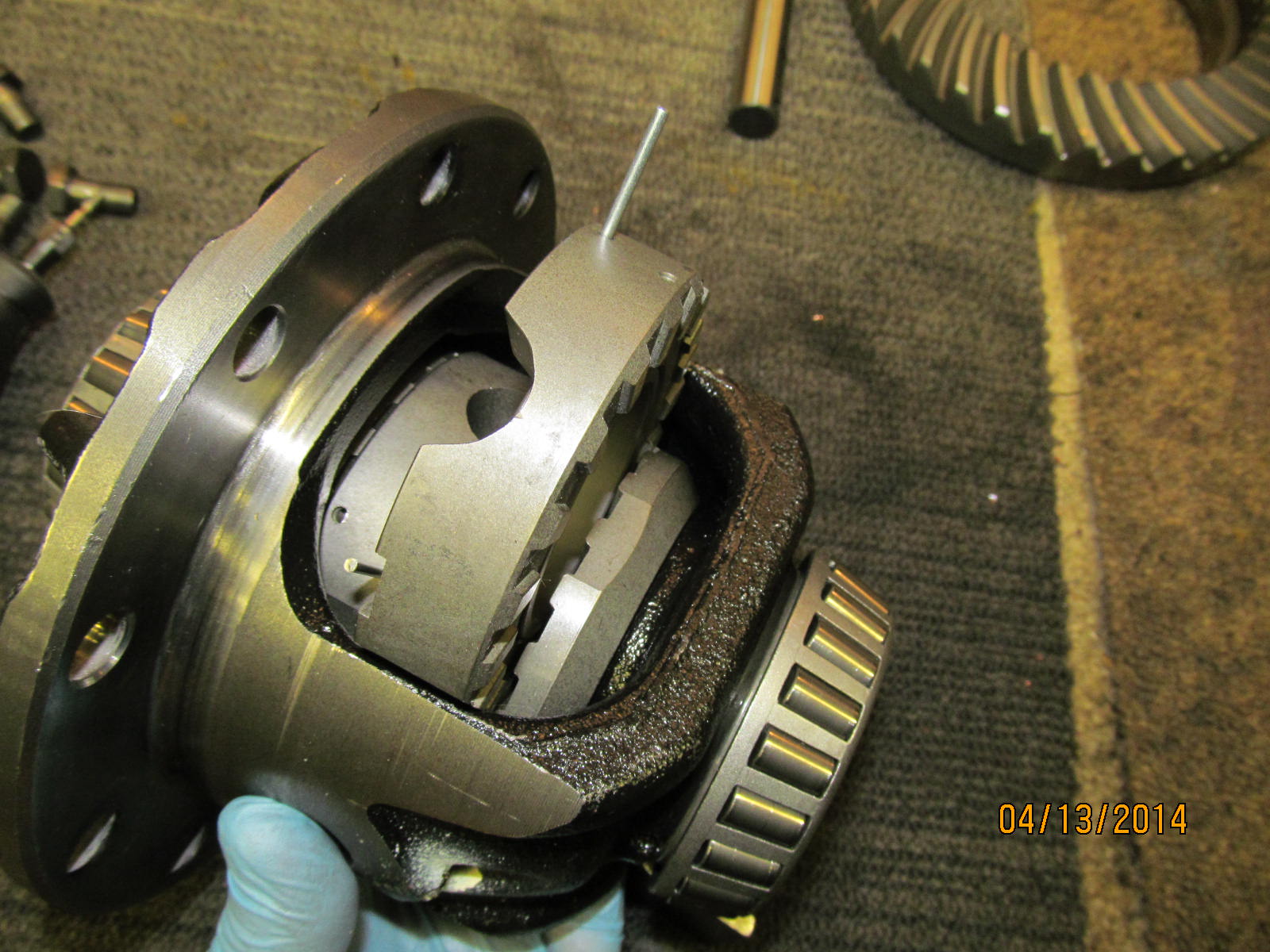 Now just wiggle everything in place.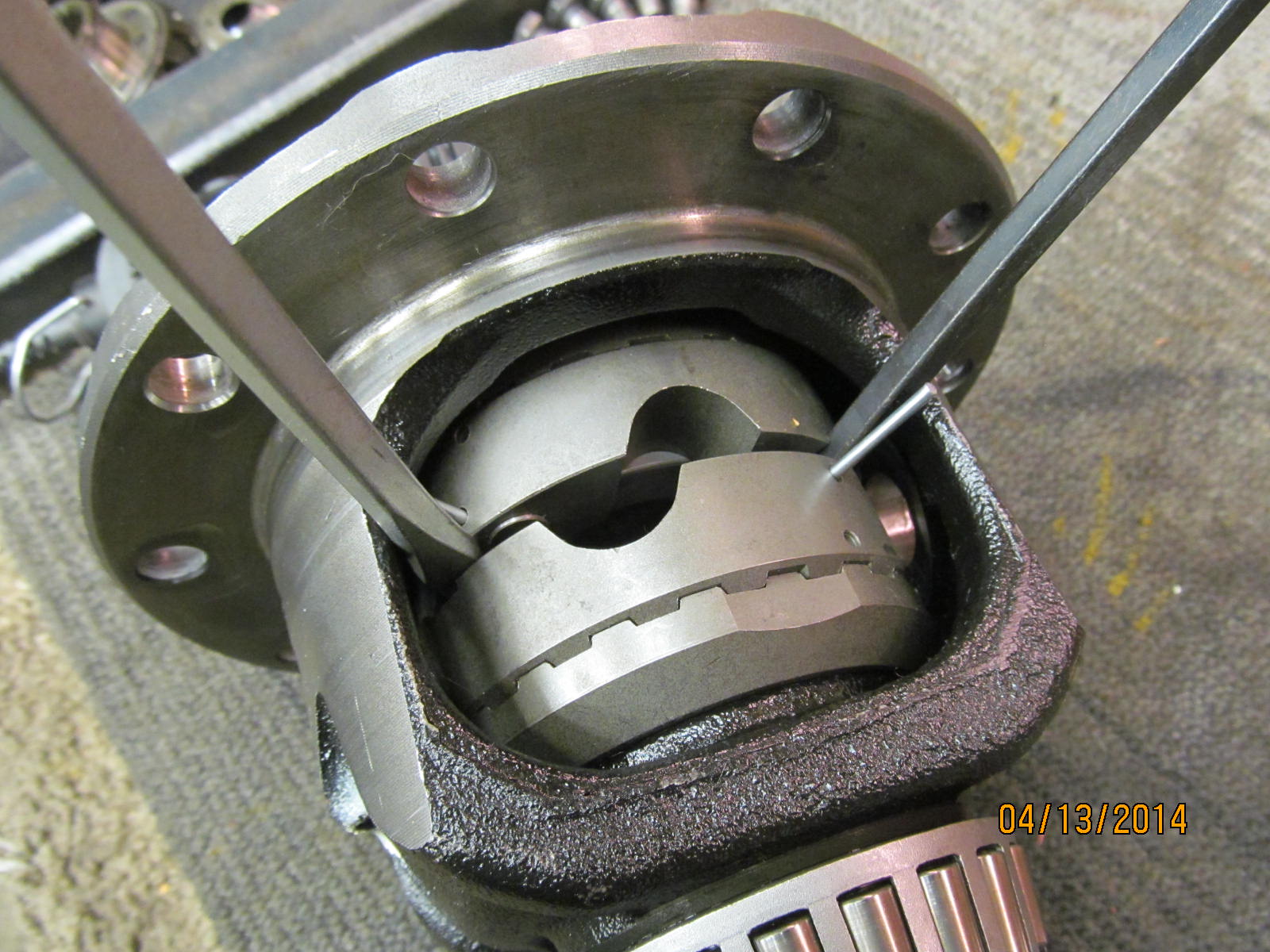 I use a couple of screwdrivers to keep the teeth in alignment....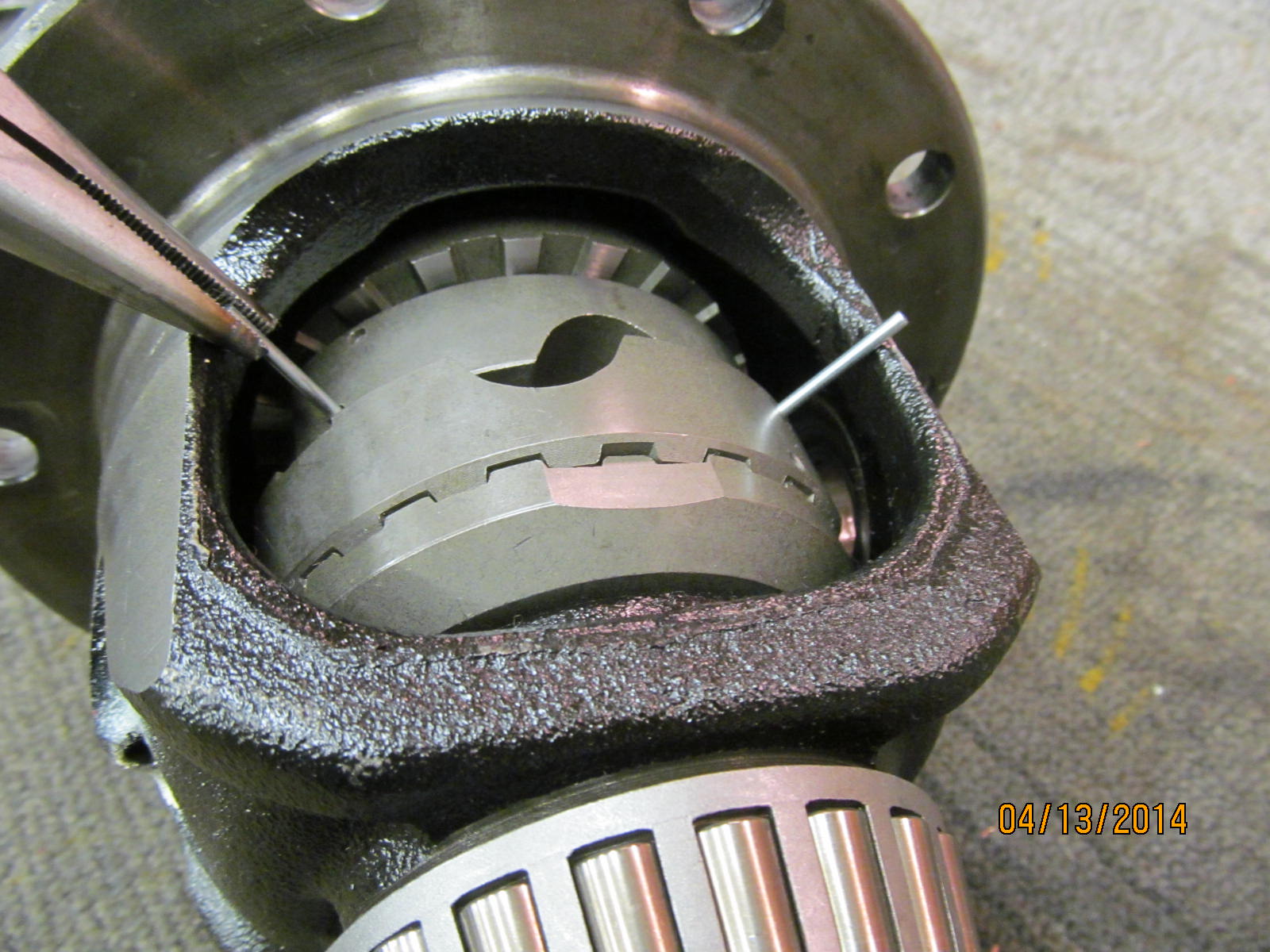 ...and pull out the wires.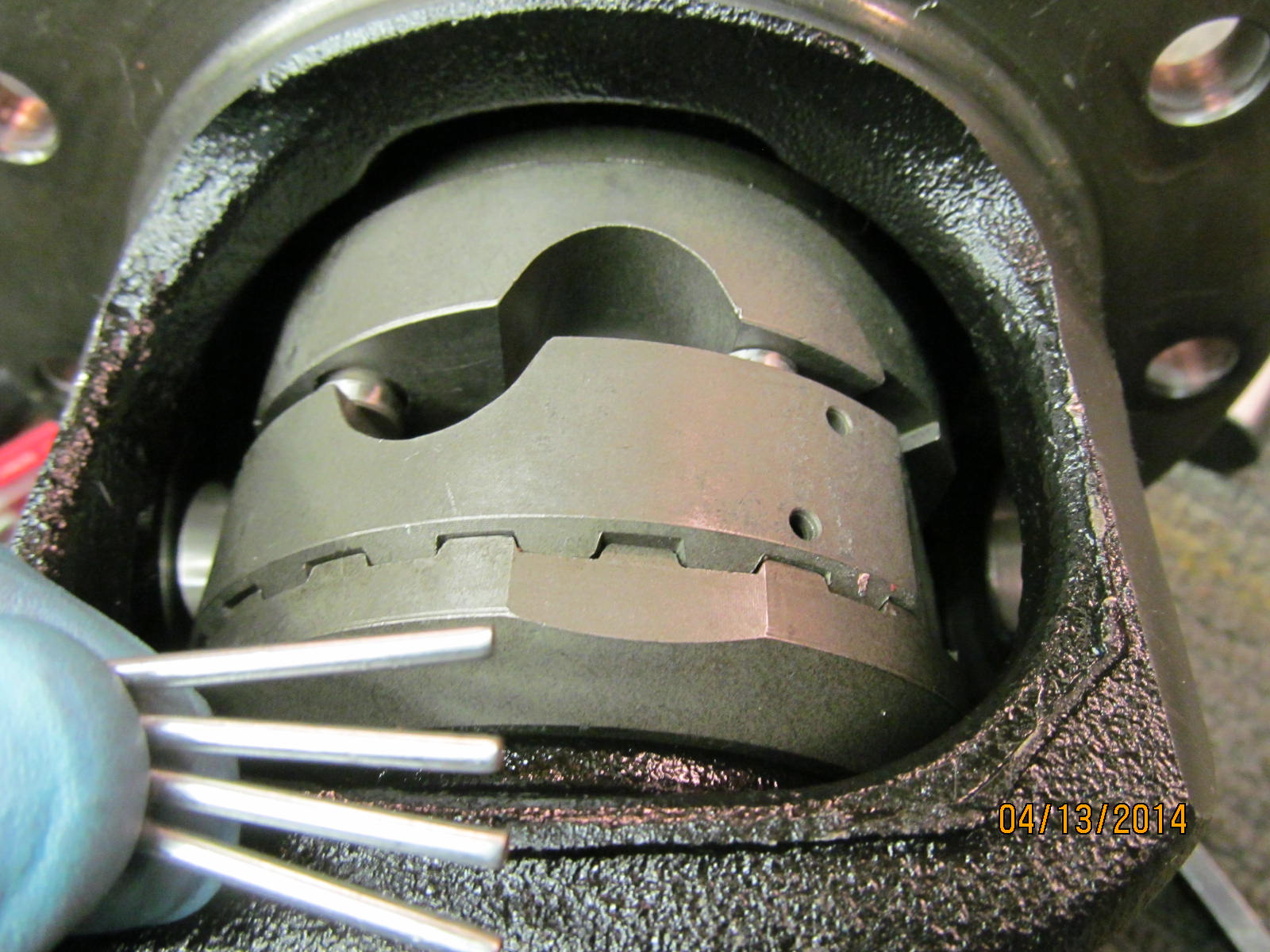 All 4 wires have been pulled out.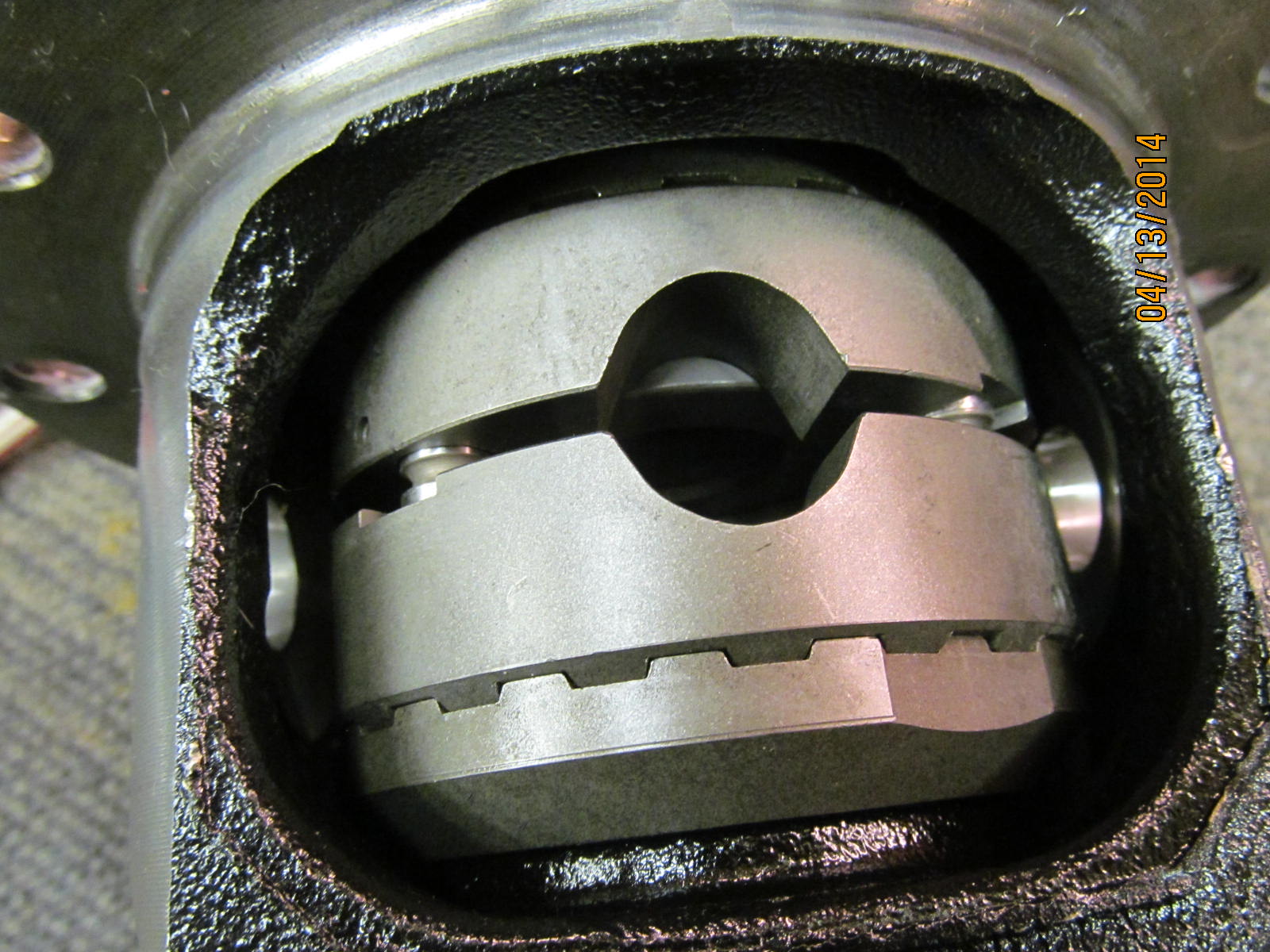 Just rotate the Spartan drivers until it snaps in place and the cam holes are directly across from each other. Those 4 tiny
springs sure have a lot of tension.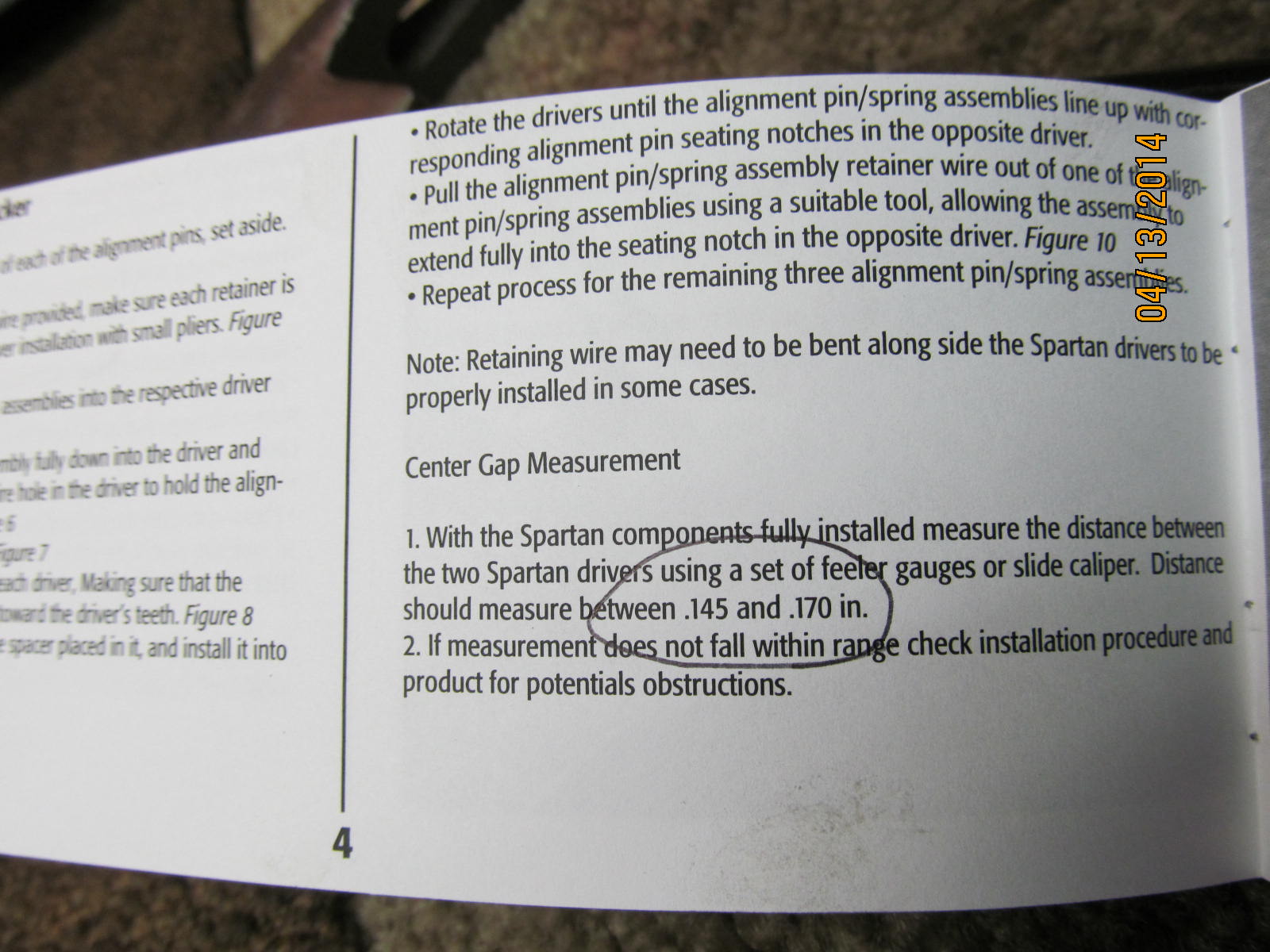 In the Spartan manual, it does mention a center gap measurement to be performed.....145 to .170" between the Spartan drivers....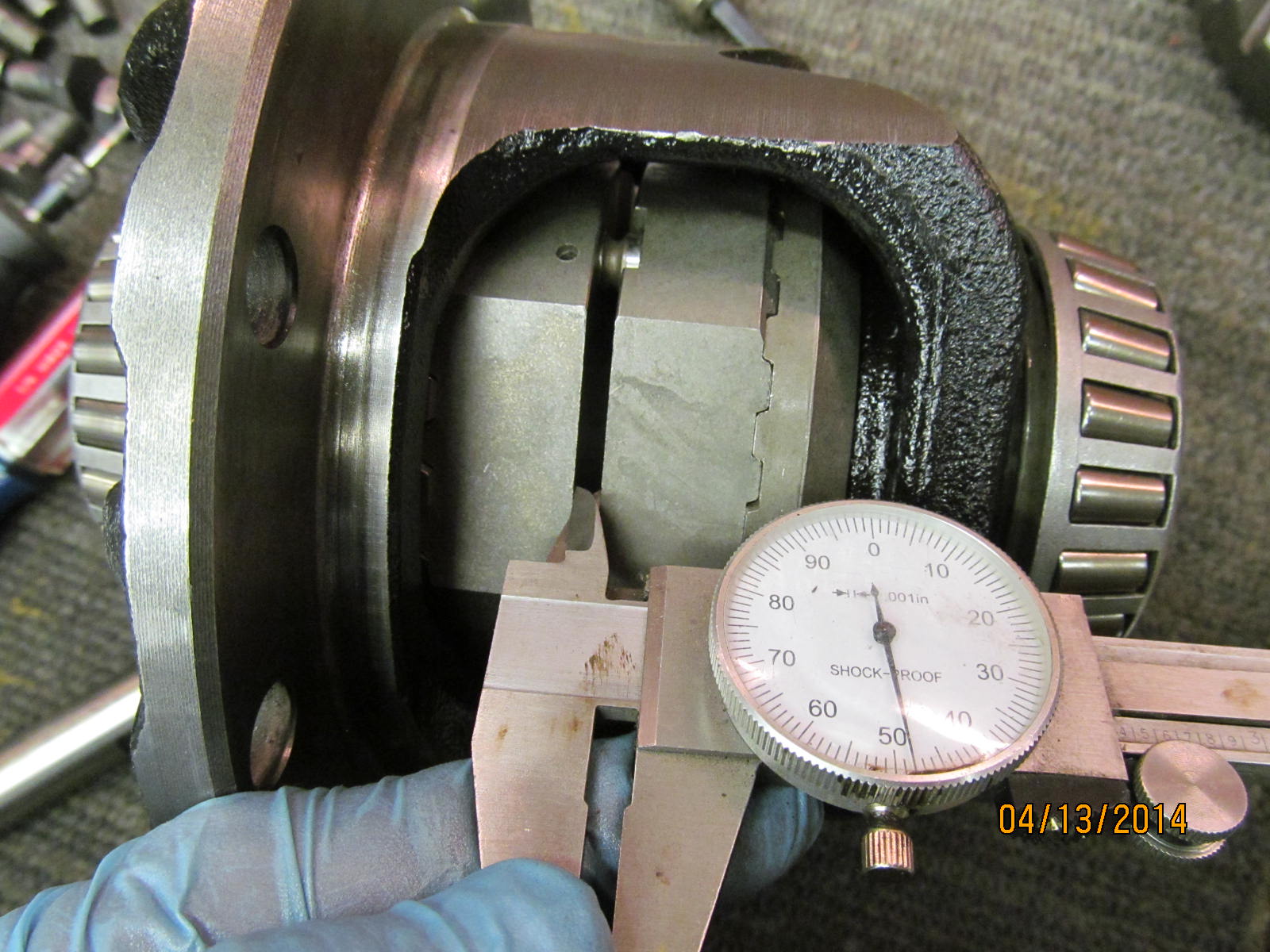 I measured about .150" on this side and .160" on the opposite side. Pass.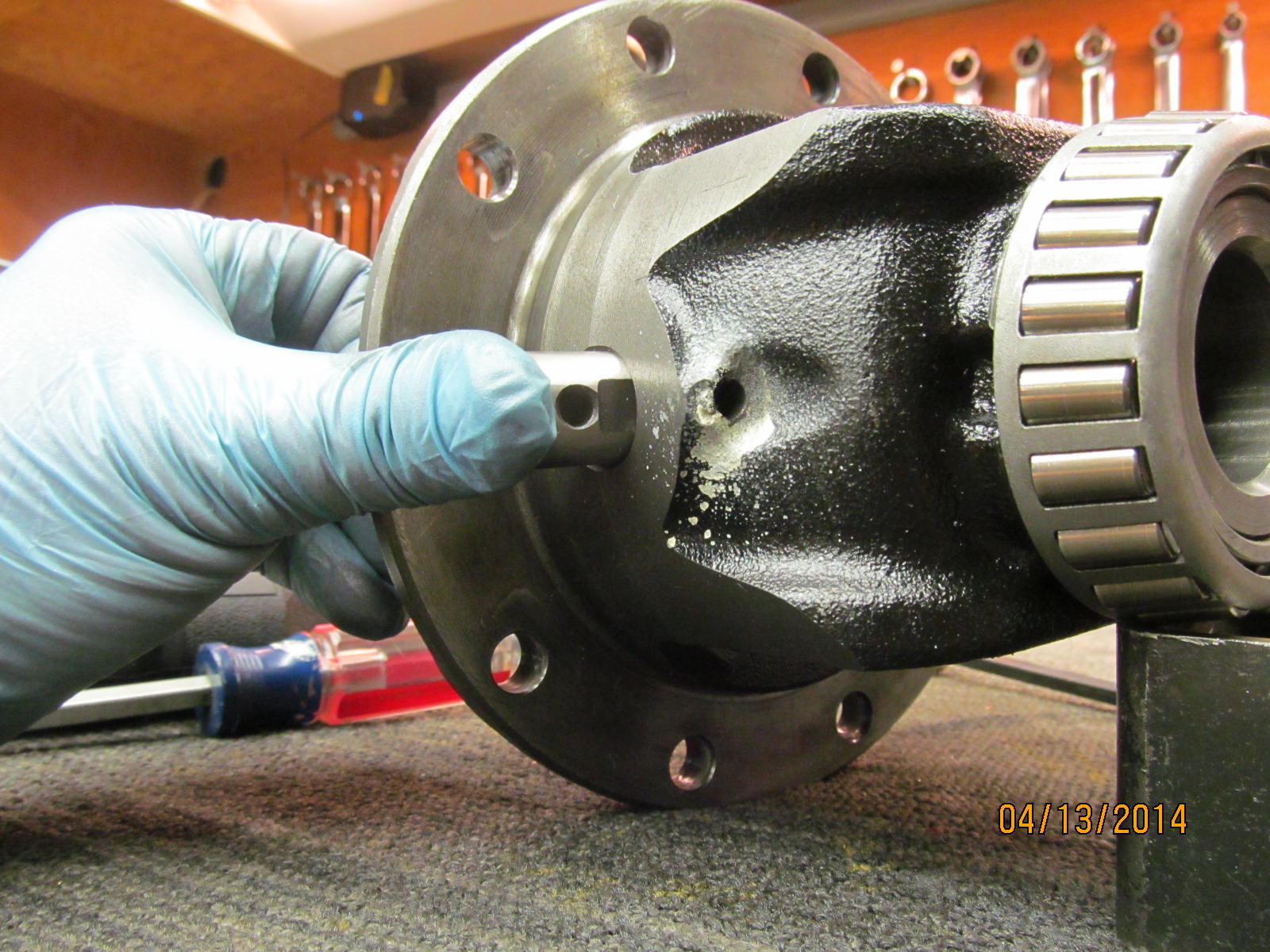 The Spartan supplied crosspin is jiggled in place.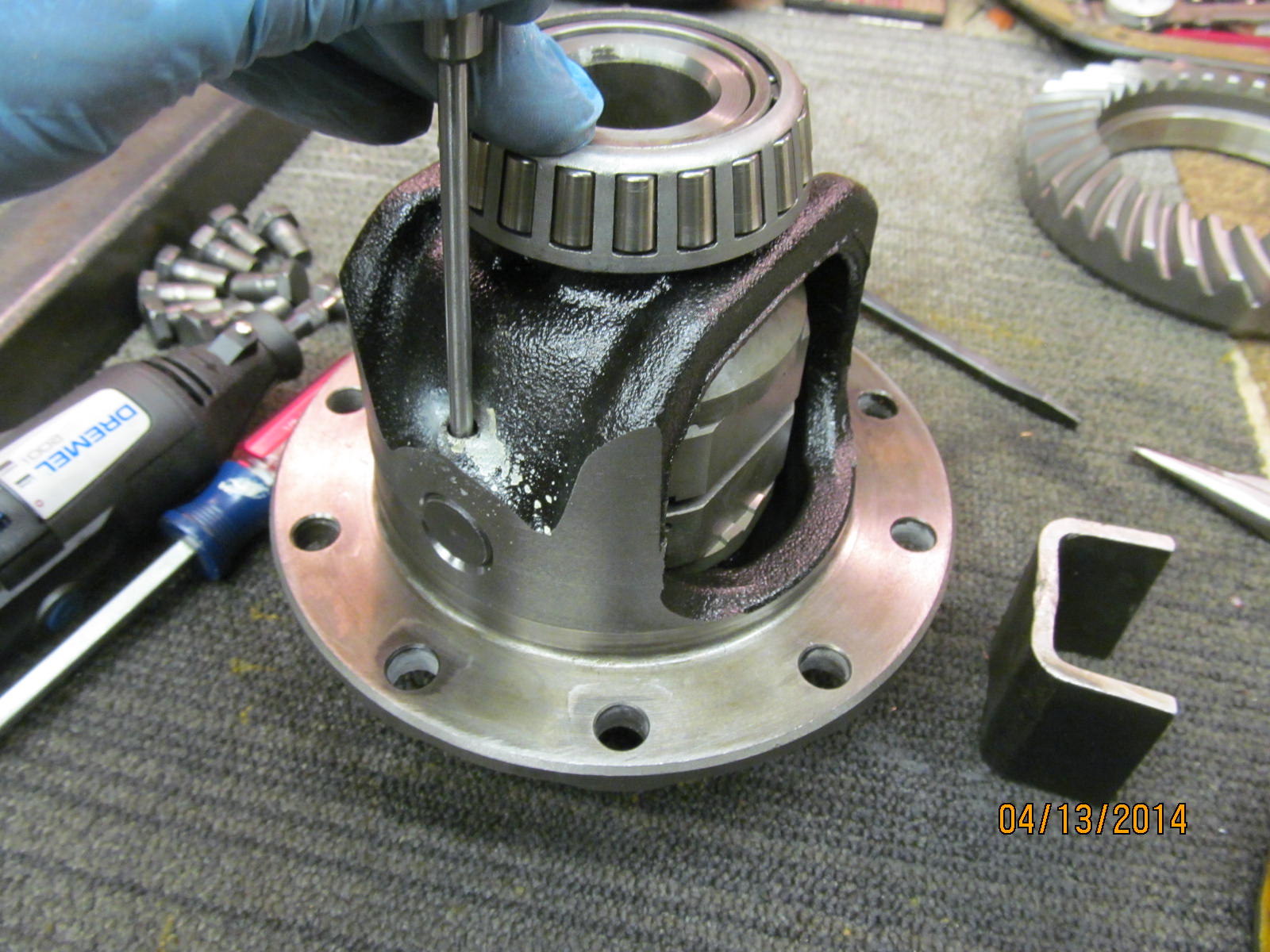 Tap the steel dowel back down the hole.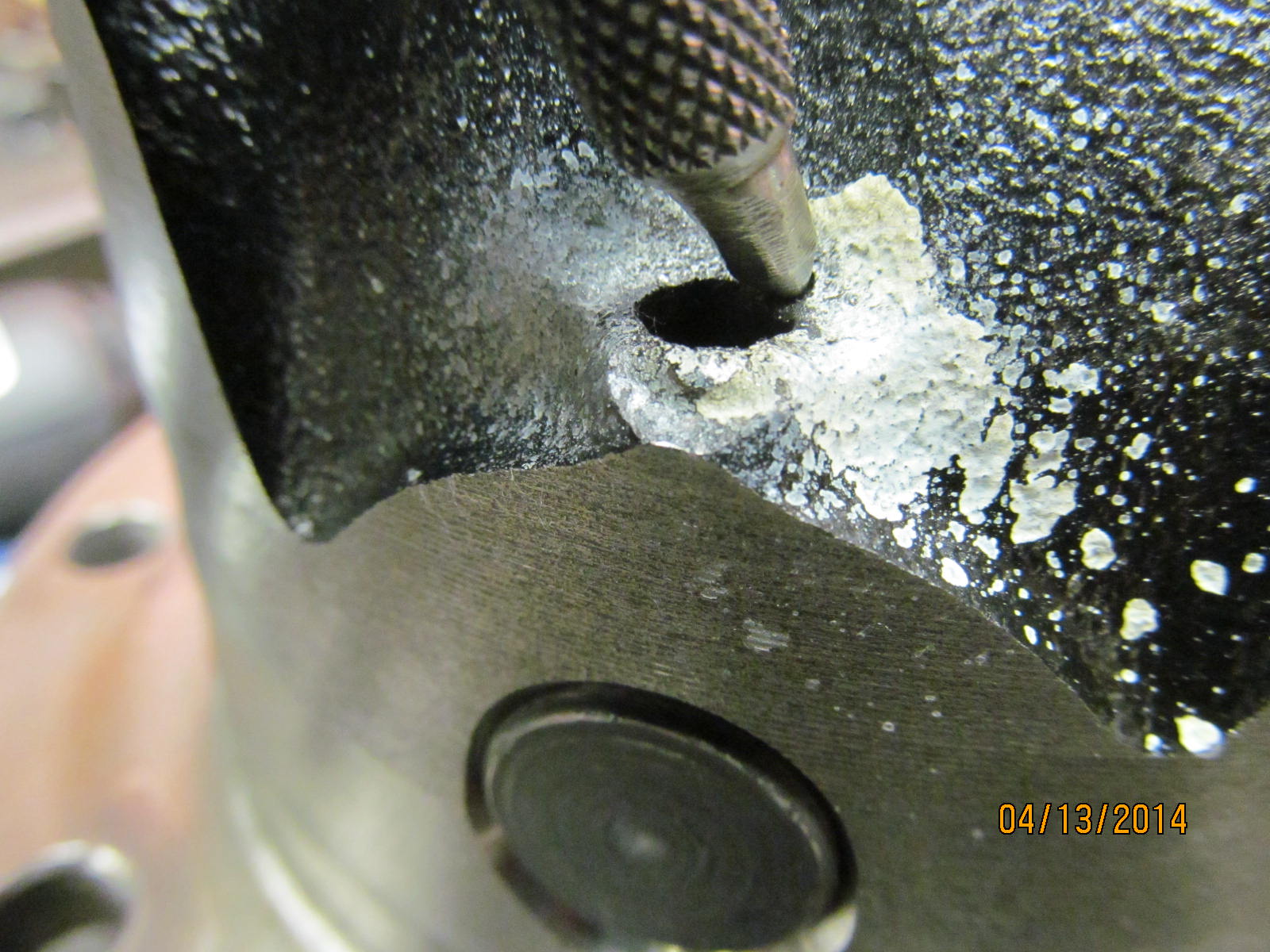 I like to use a pointy center punch to distort the round hole...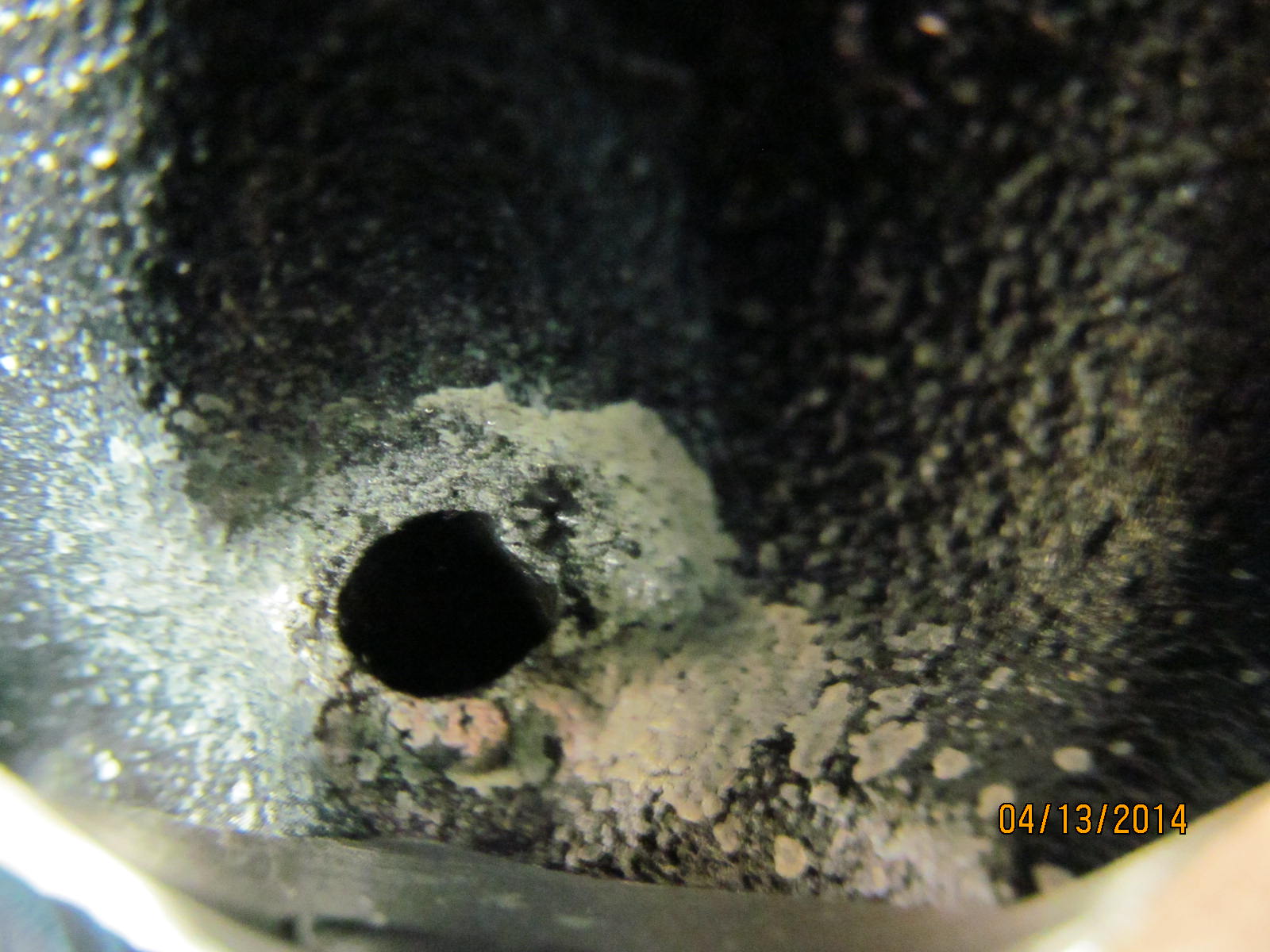 The dowel will never work its way out with this obstruction in the way :)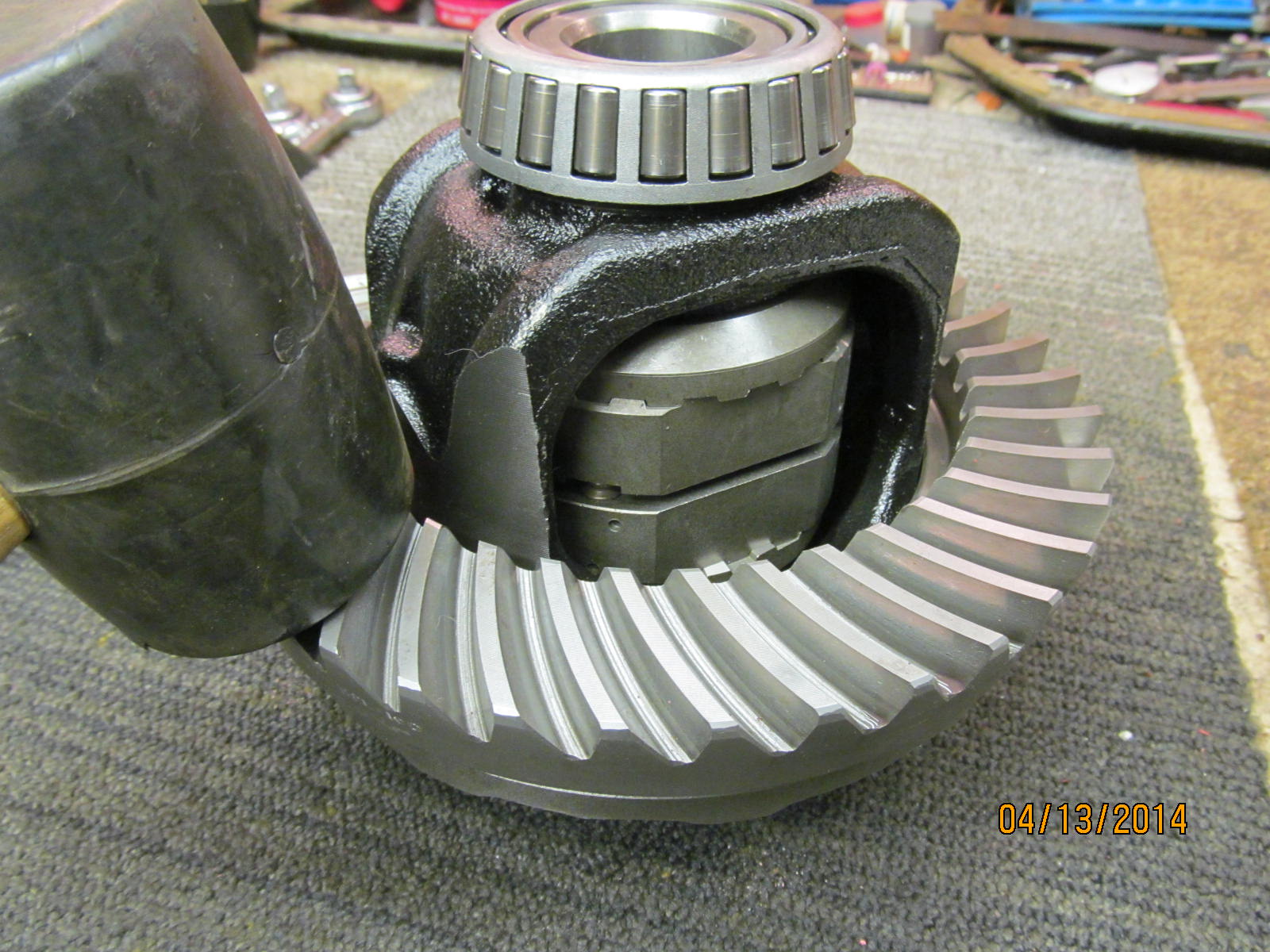 I was able to seat the ring gear with numerous hit from the rubber hammer.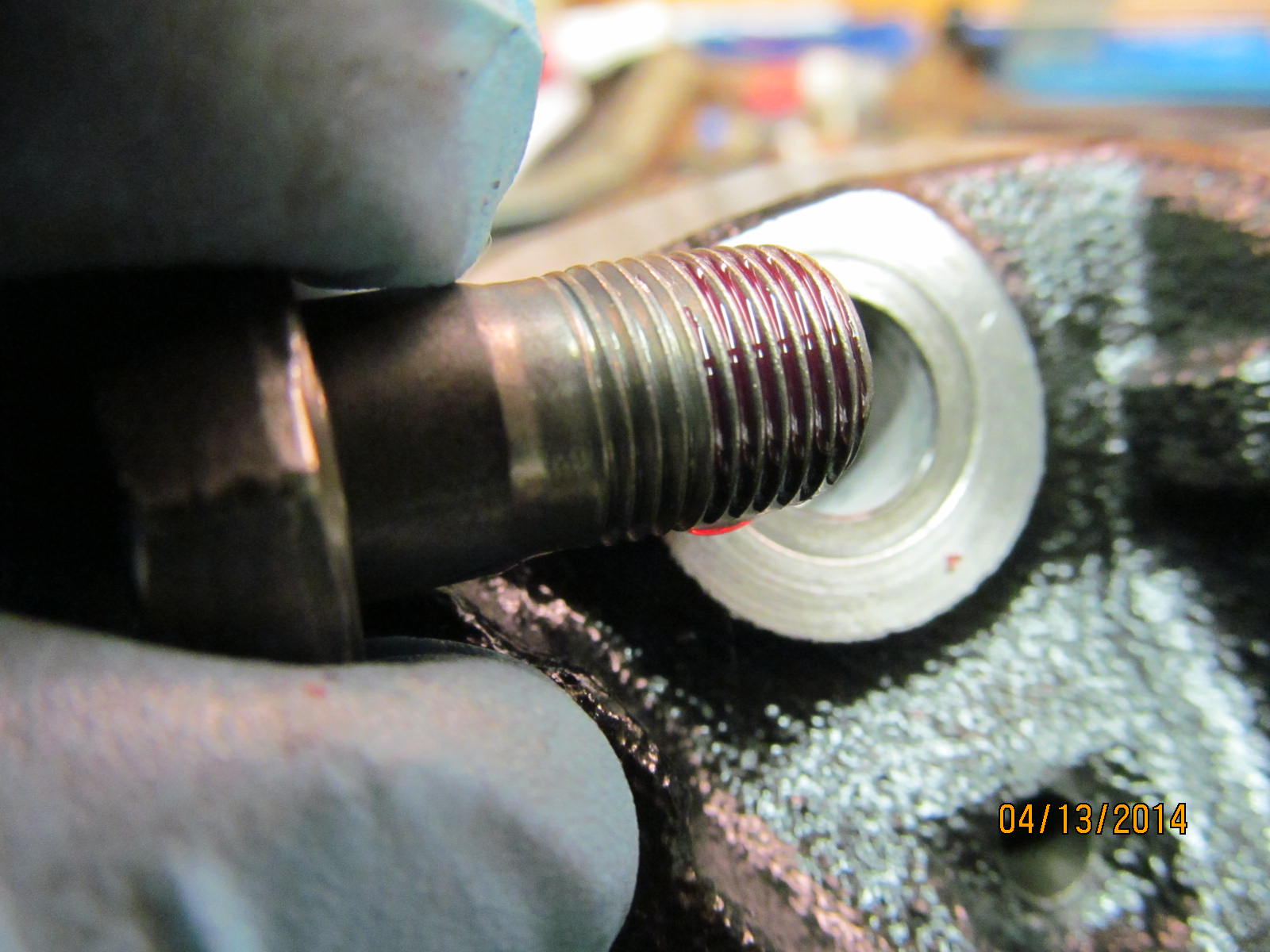 Red Loctite #271 on all 10 ring gear bolts.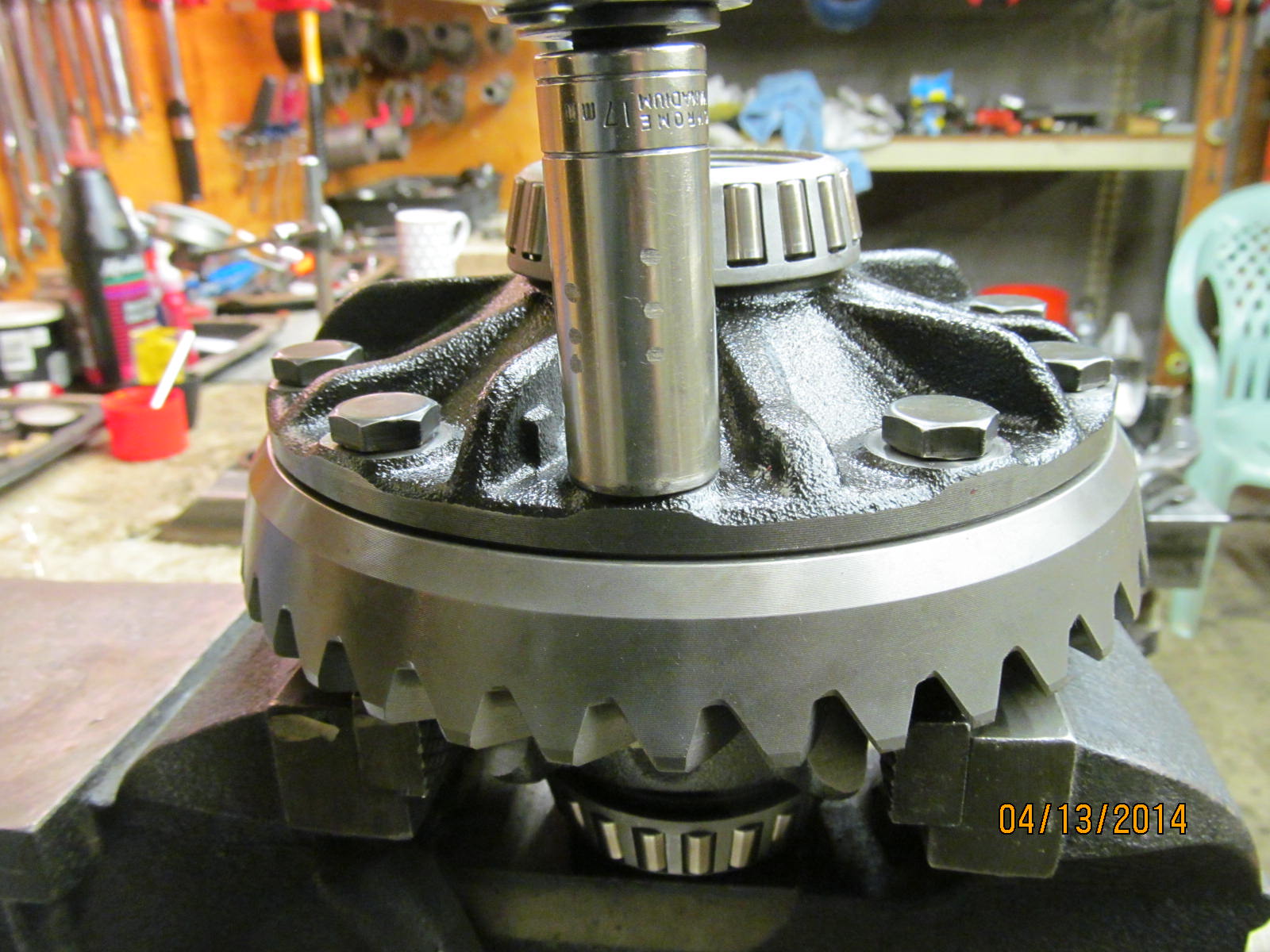 75 ft/lb on all ring gear bolts.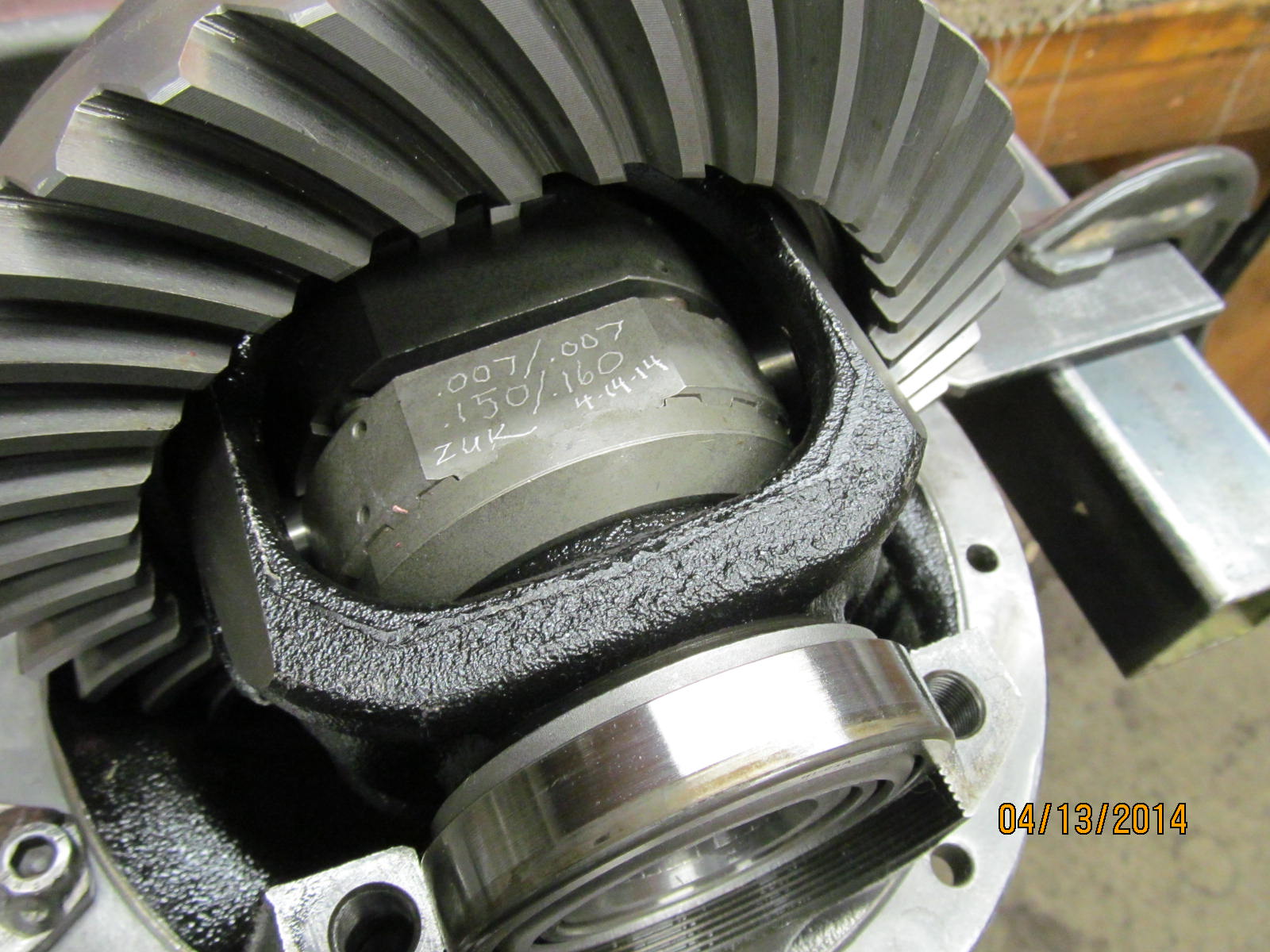 .....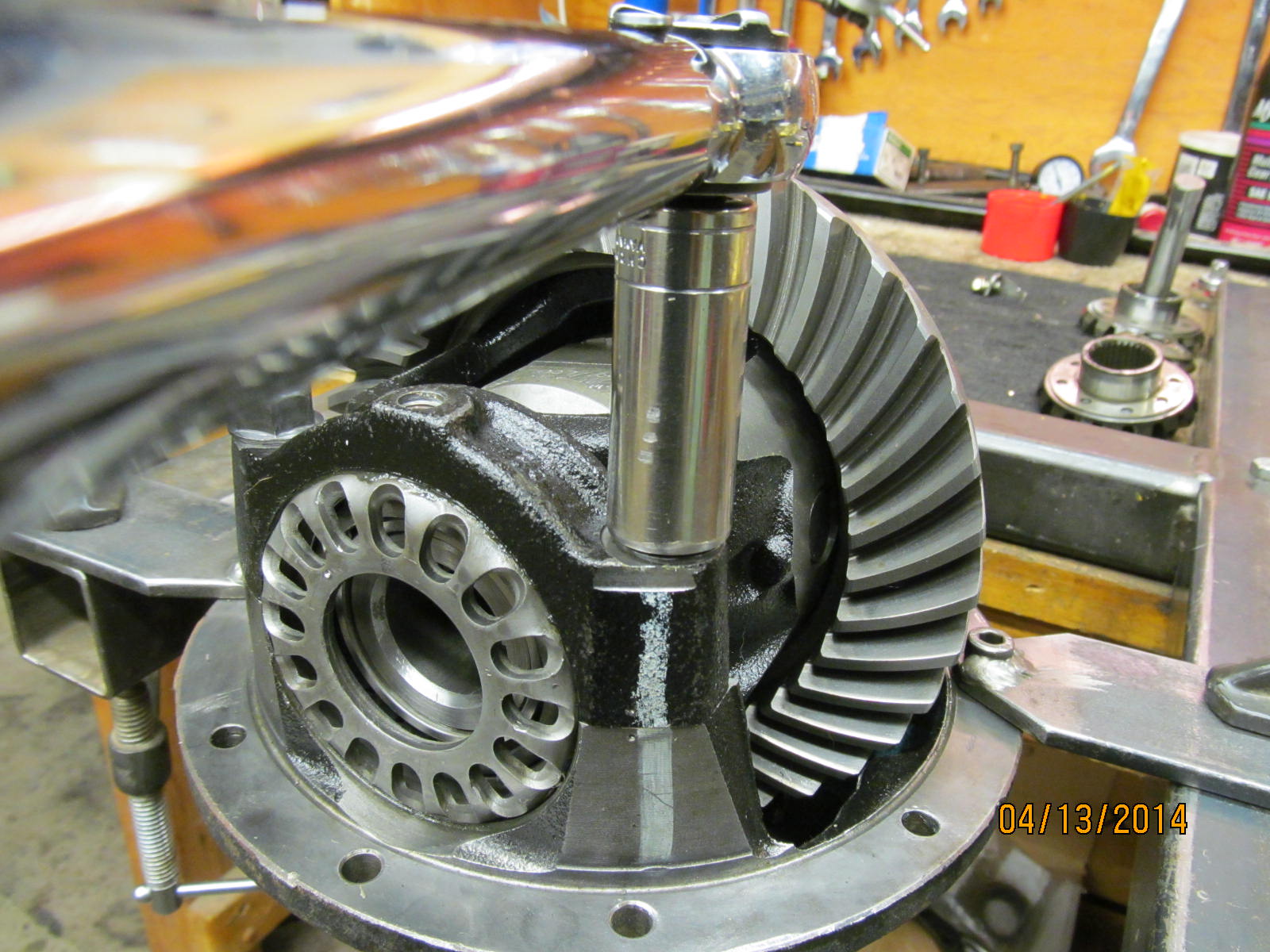 75 ft/lb on the 4 long bearing cap bolts.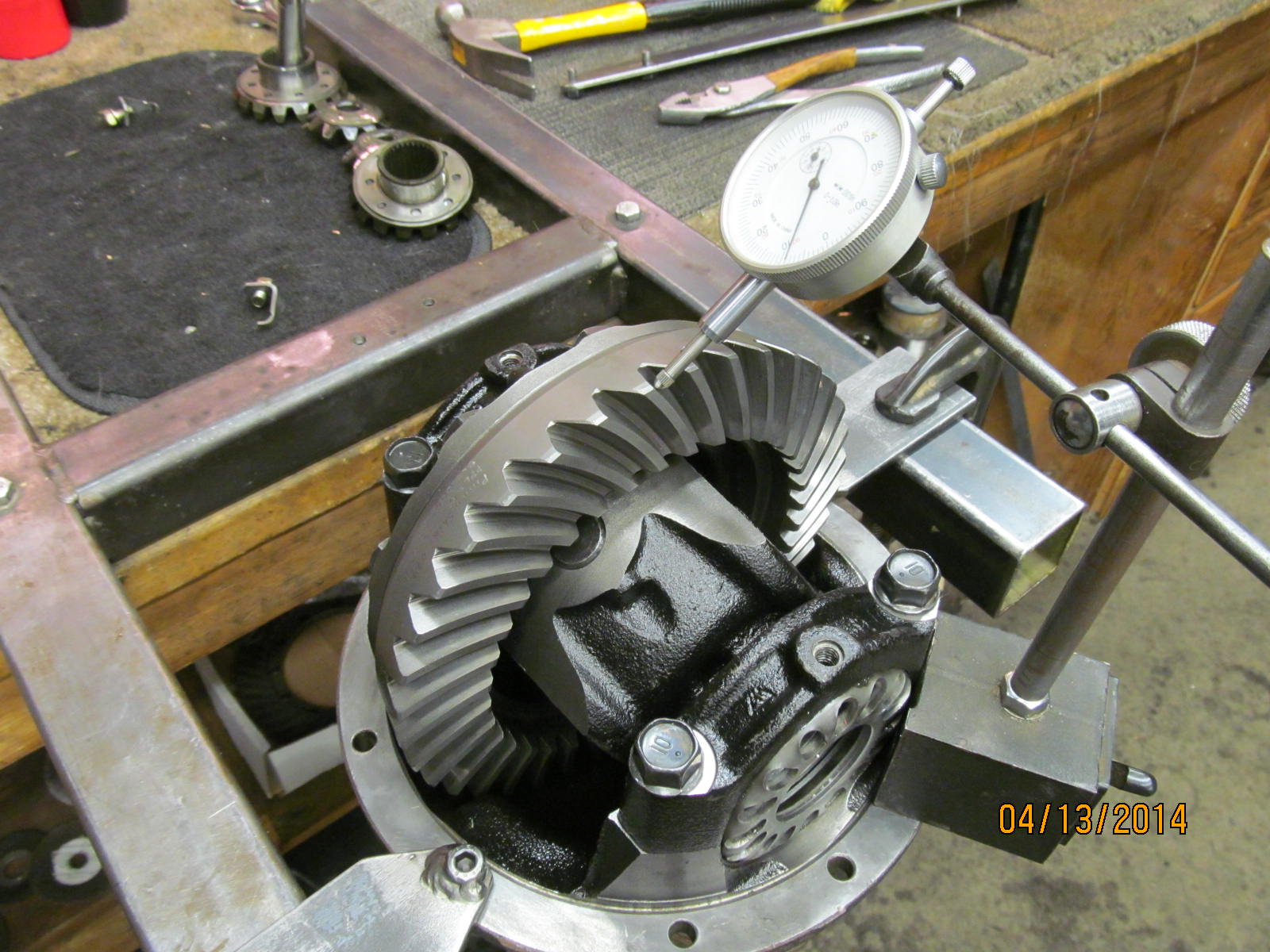 Backlash is juggled along with the carrier bearing preload.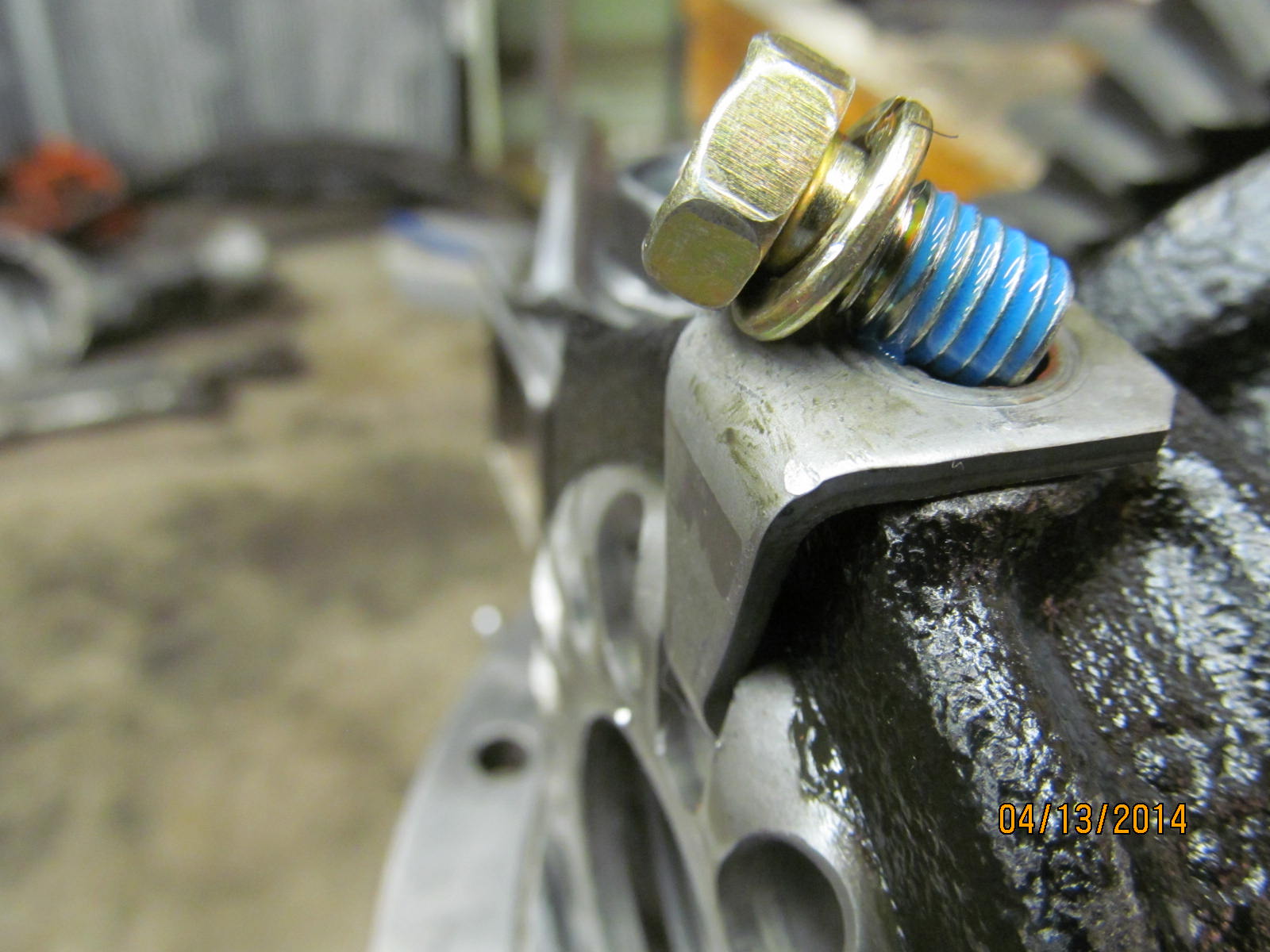 blue medium strength loctite...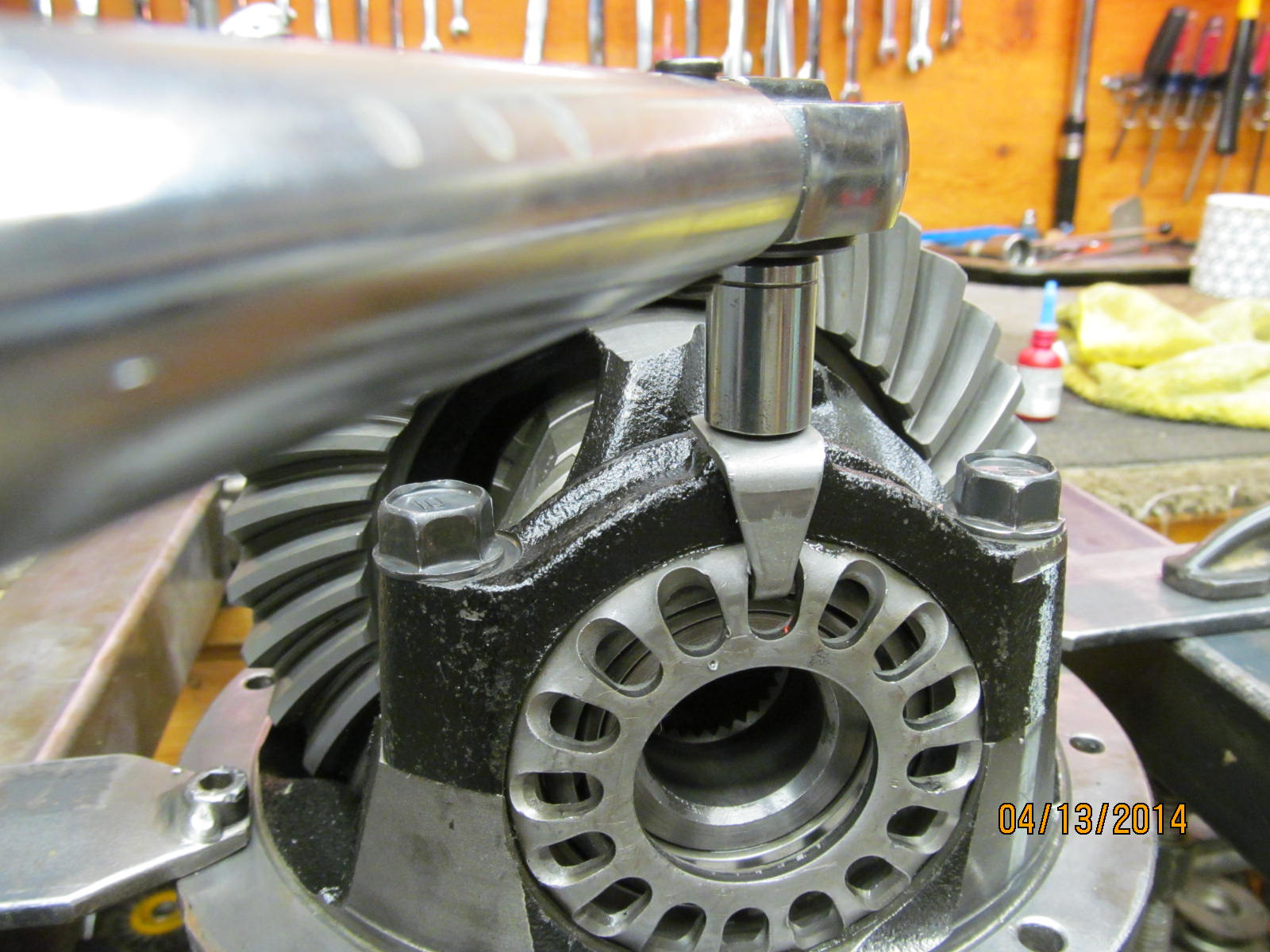 ... and 10 ft/lb. Notice I elected to ease up on the CBPL and 1 less notch of "tightness".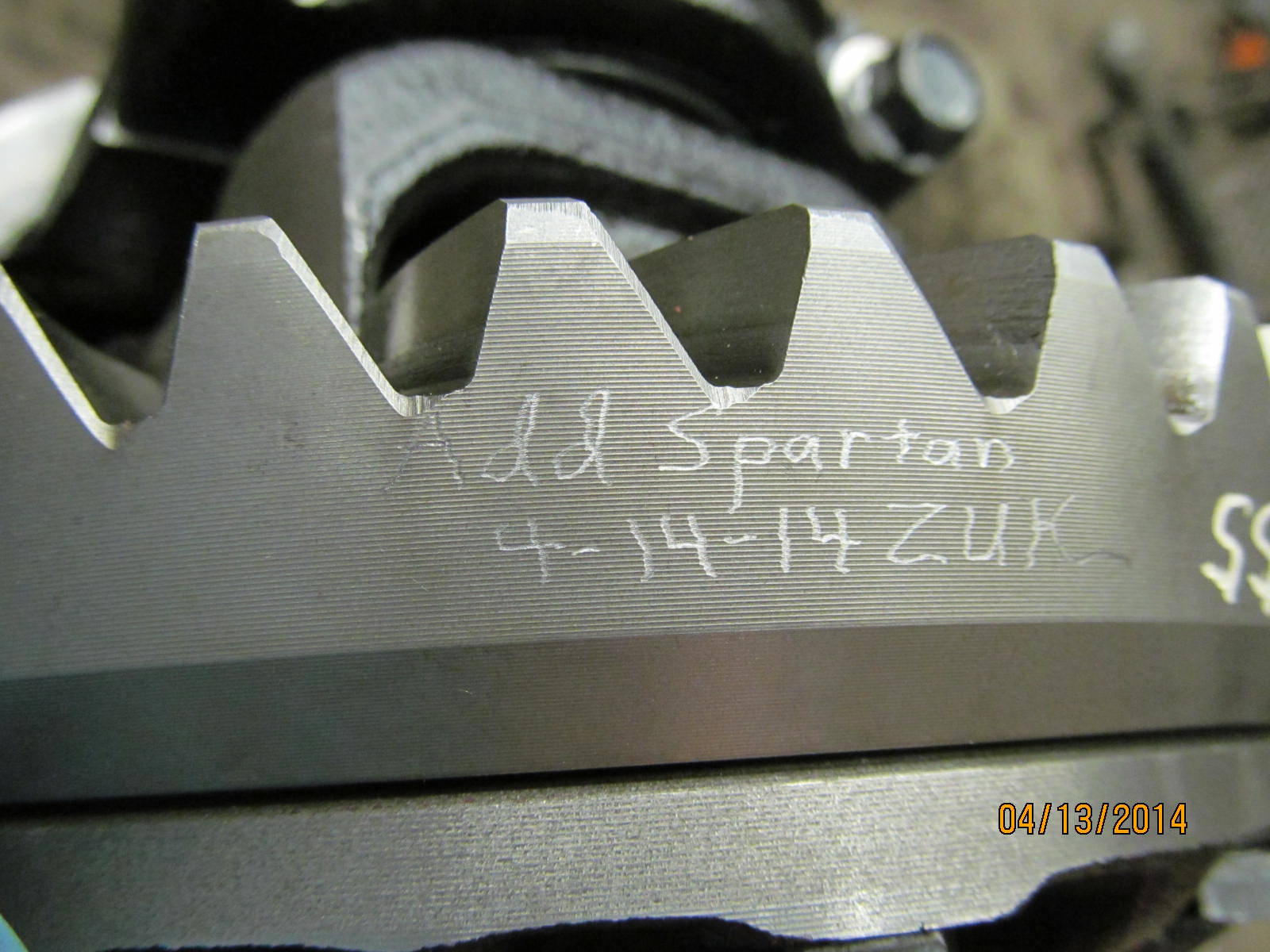 This Spartan should give excellent service.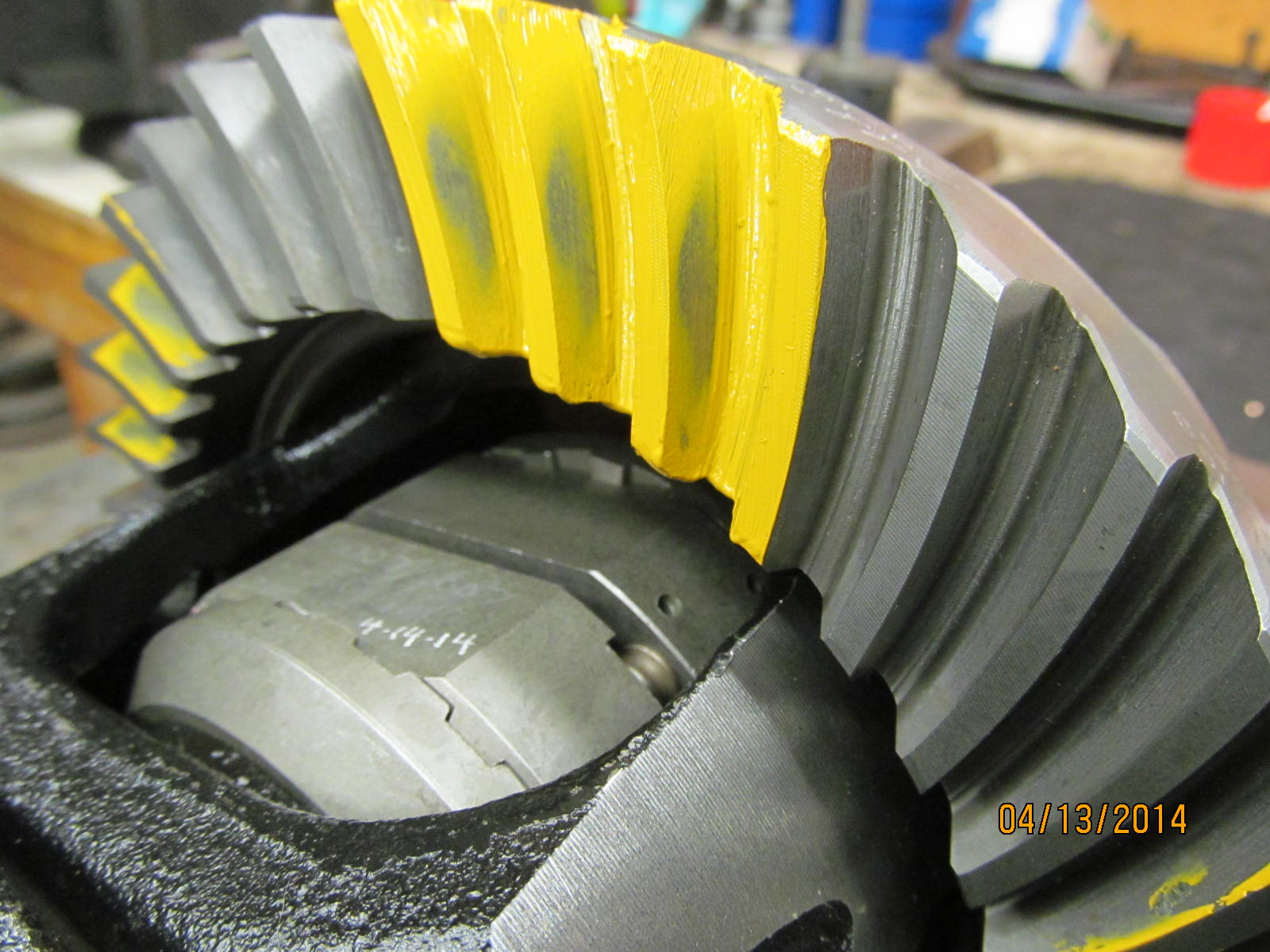 Pattern check----excellent drive.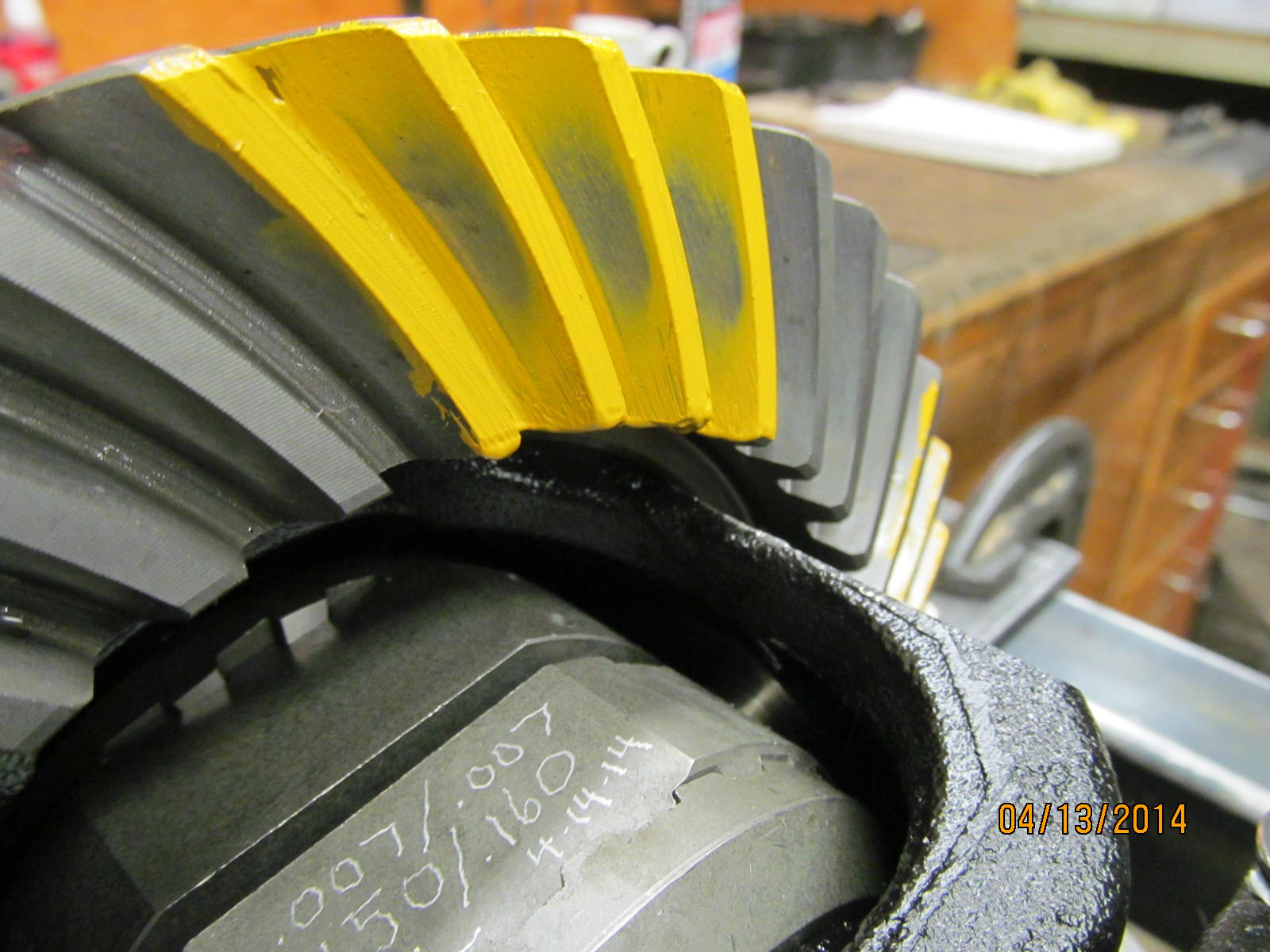 Coast is smack in the middle and favors the root which is exceptional.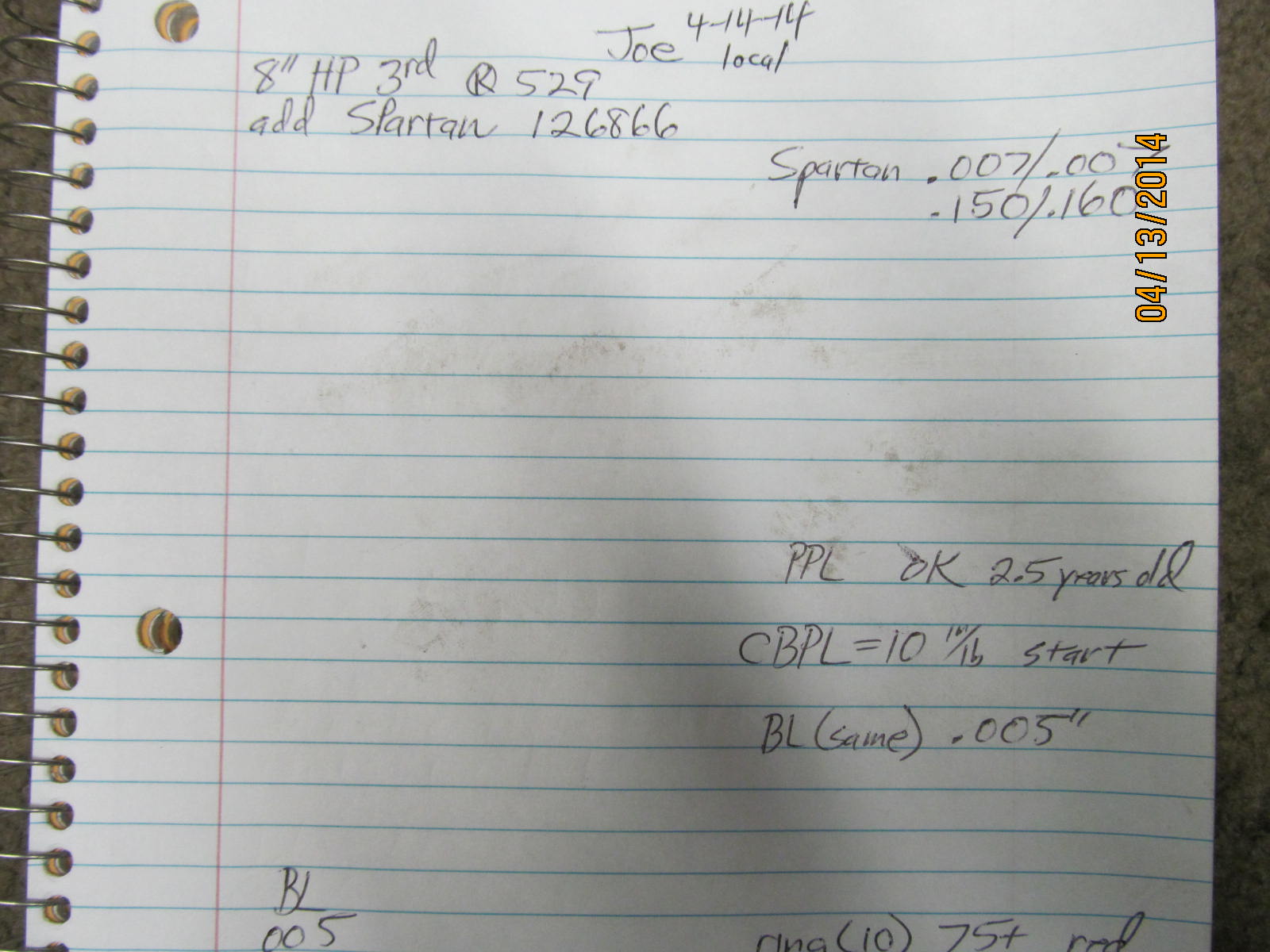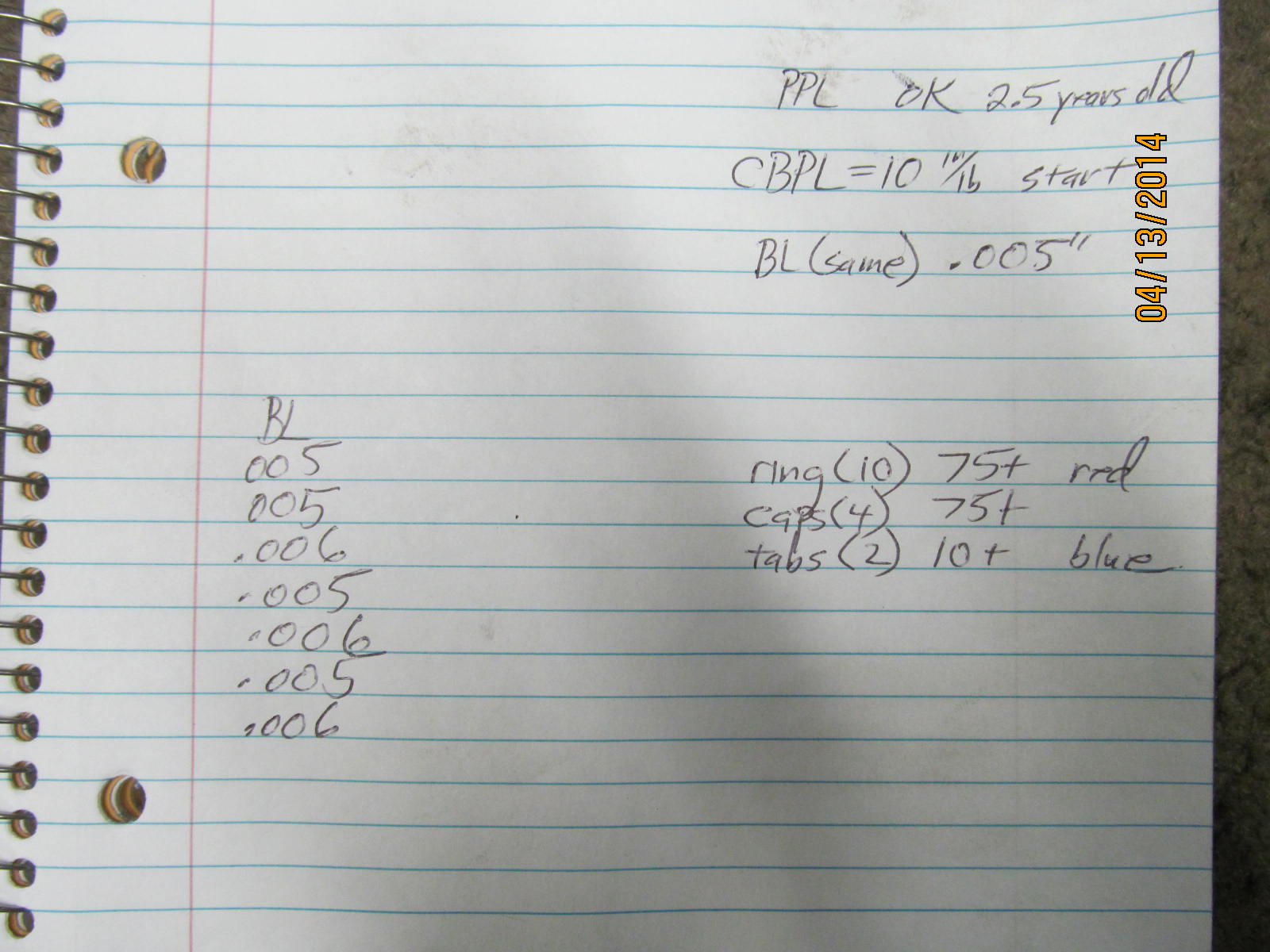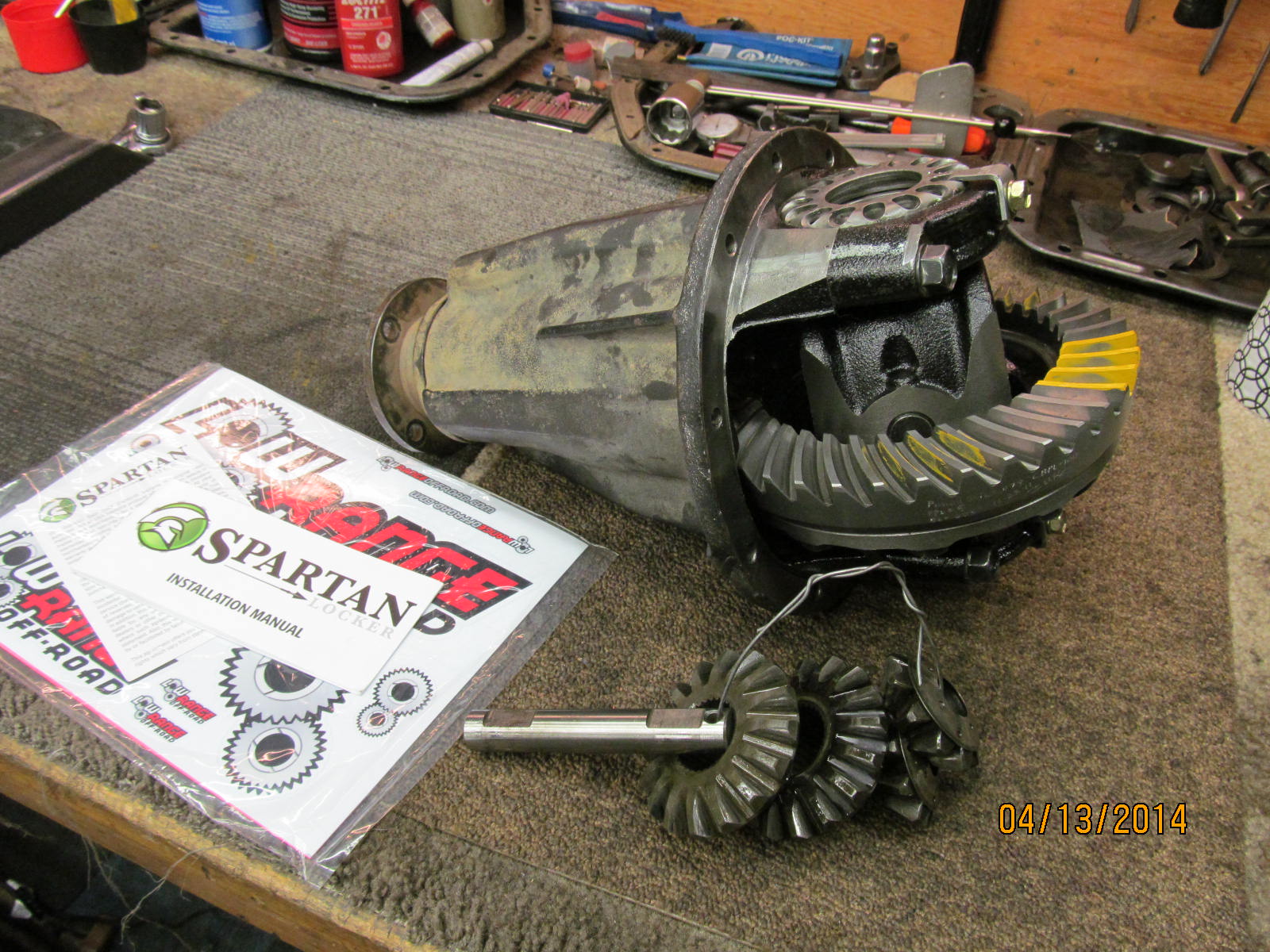 :)