Jordan's 1999 4Runner gets Upgraded with a Truetrac 913A610
(42 small pics loading)
JAN 15 2017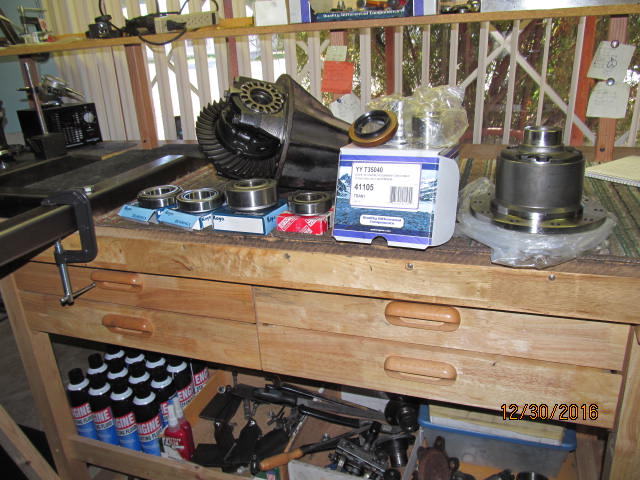 Jordan lives in sunny California and his 4Runner
was in the middle of new axle bearings so why
not upgrade the traction a bit with a new TT?
The TT was sent to me and I had a V6 core ready
for build up. Jordan's "old" 410 3rd is in
perfectly good shape and is up for sale
for anyone interested.
New outer race is tapped in.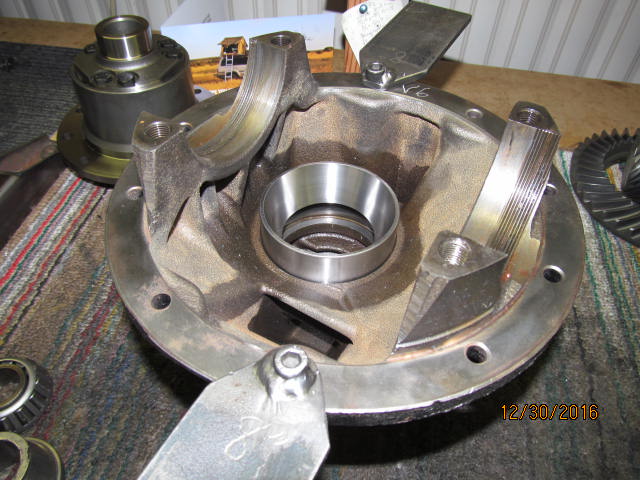 New inner race tapped in.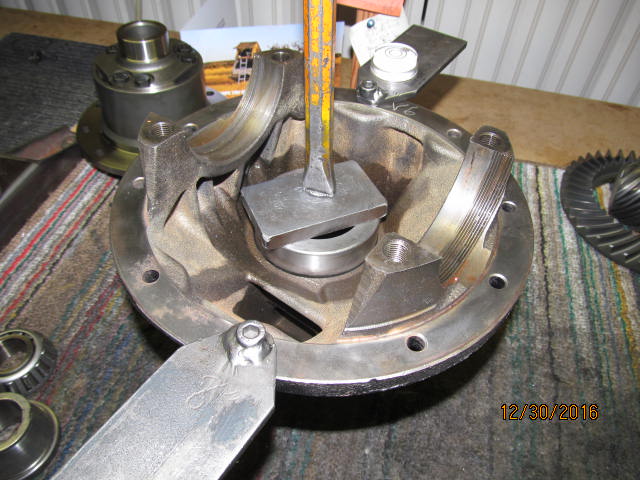 .......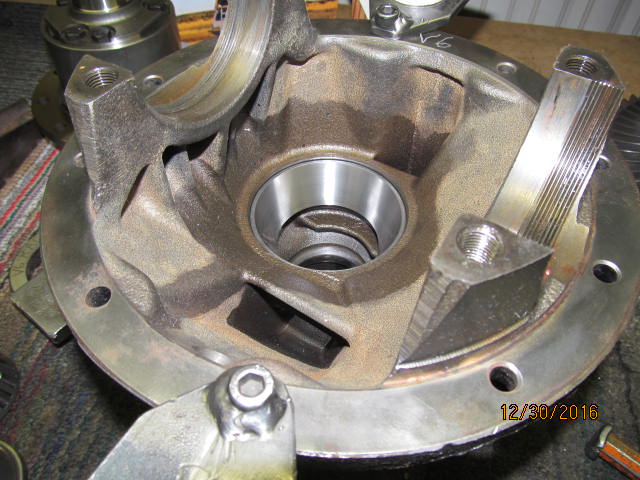 100% fully seated.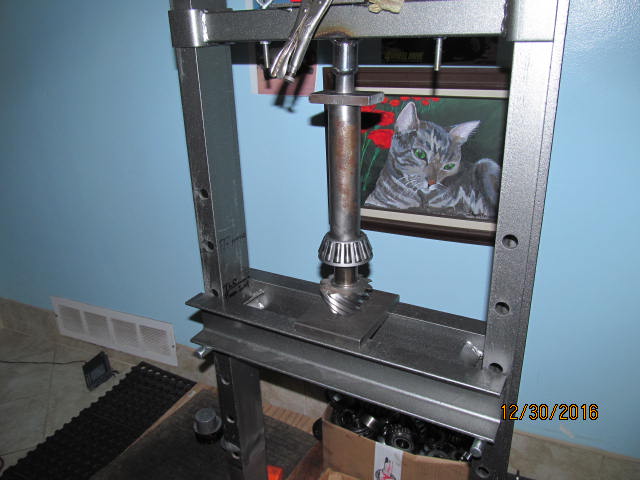 .079" pinion shim is pressed on with the
new bearing.
The pinion was then mounted in the empty 3rd.
20 in/lb max PPL for this upcoming paint test.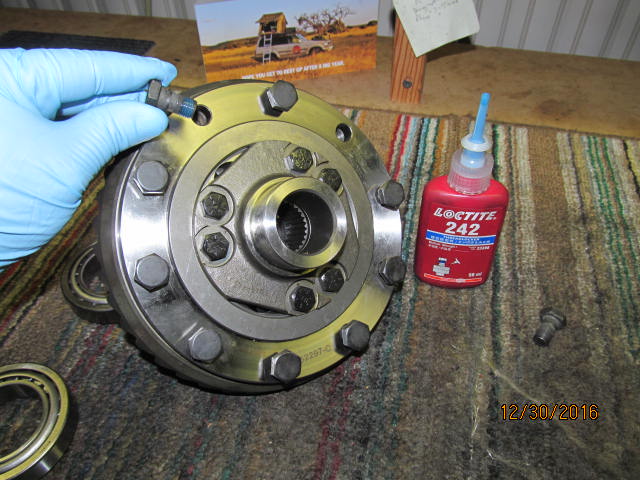 Time to mount the used 410 ring gear.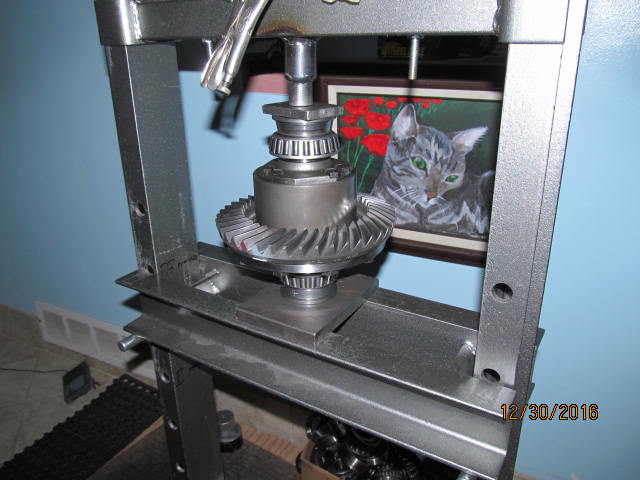 New Koyo carrier bearings are pressed on.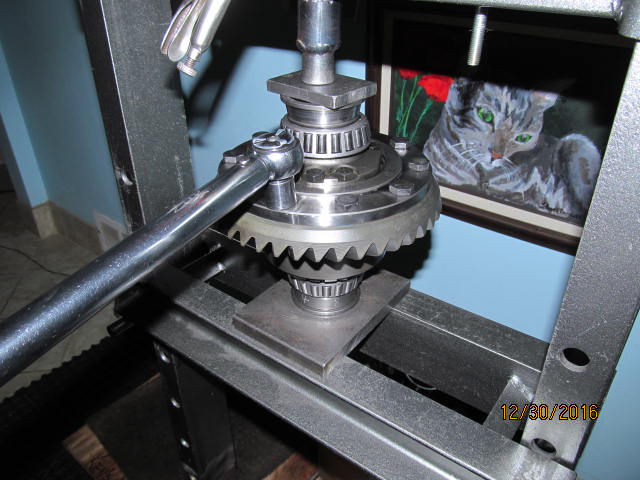 70 ft/lbs and blue Locktite.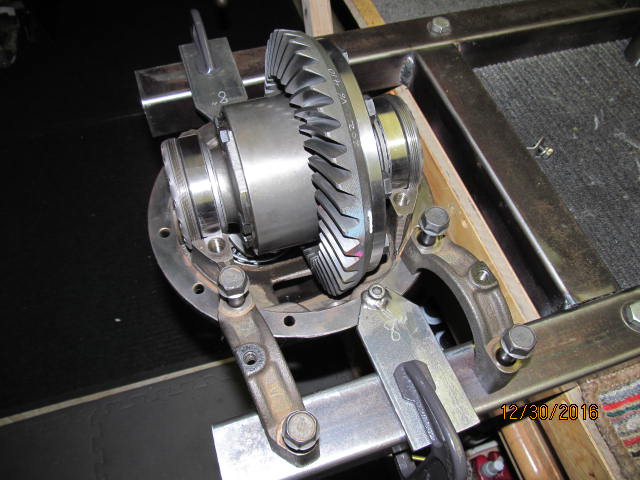 Now the TT can be mounted. Dial in the
backlash and some carrier bearing preload....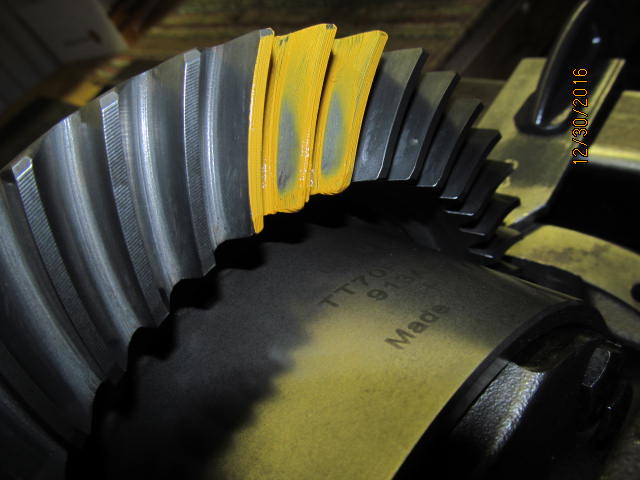 Drive side....a touch too deep for even me.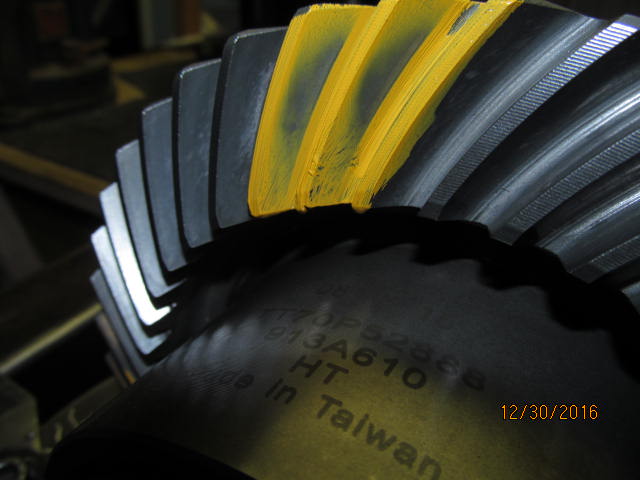 Coast....too deep.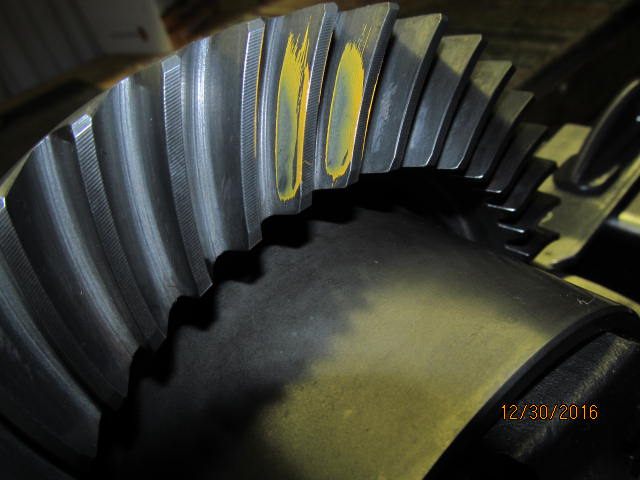 Drive...reverse painted.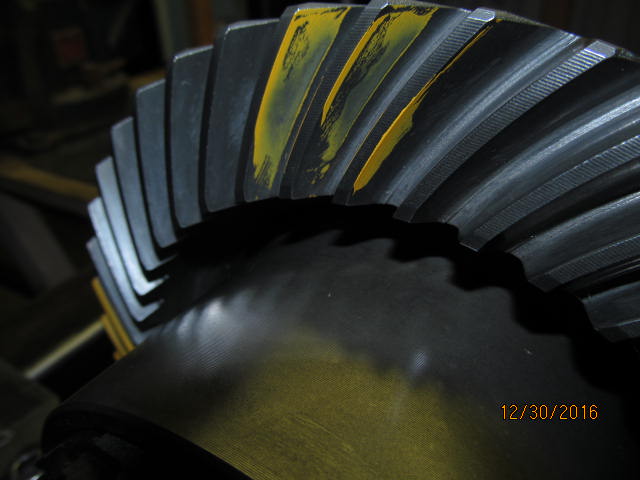 Coast....reverse painted.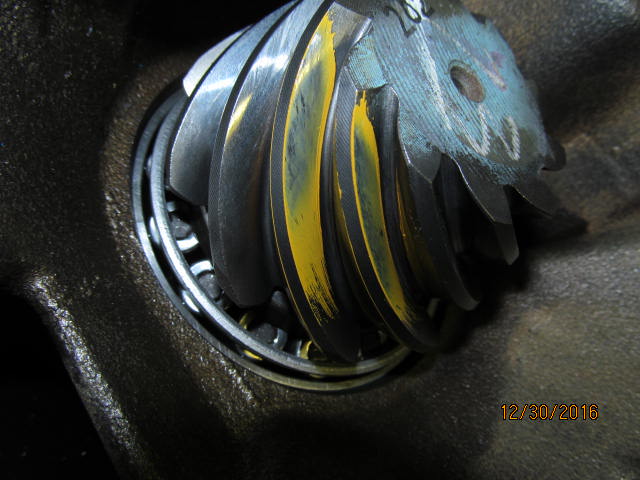 Even the drive side of the pinion tooth says
too deep just looking at the comet tail.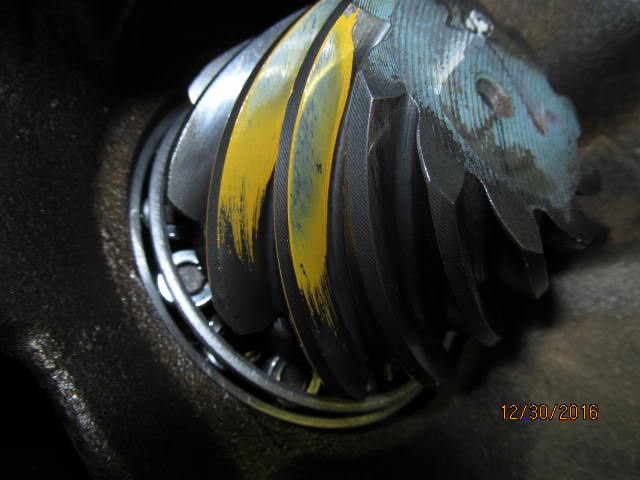 See how the tail favors the top of the tooth?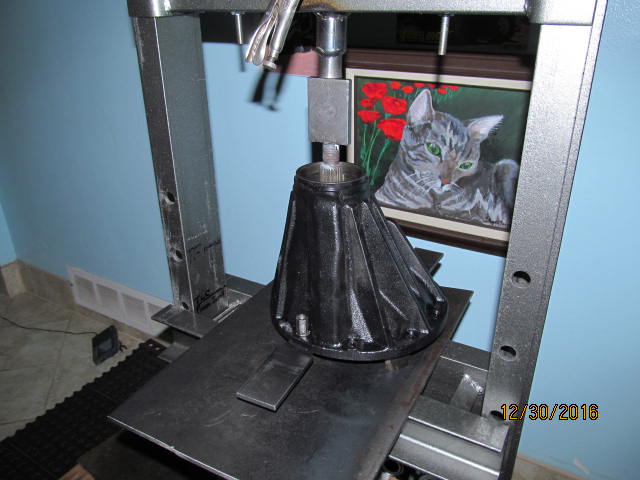 Teardown.....pressing out the pinion.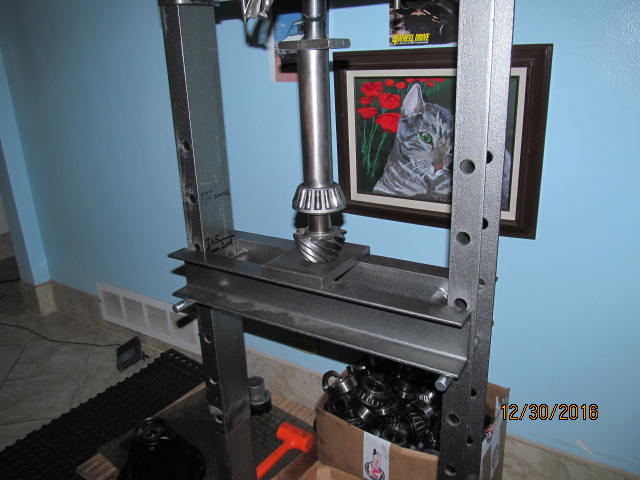 A thinner .075" shim is pressed on.....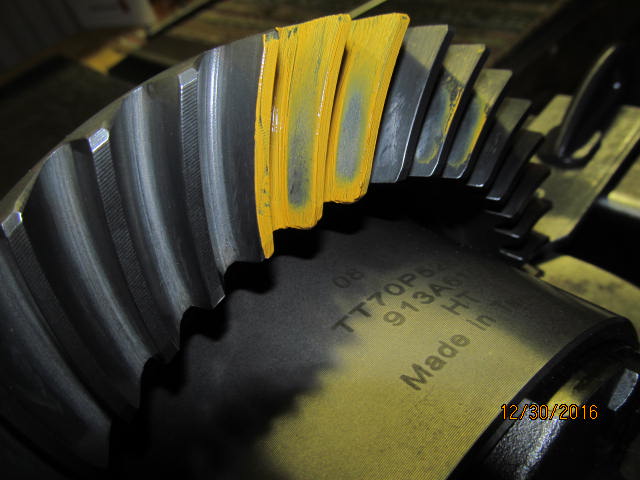 Re-paint.....Drive side....looks beautiful.
This a good used 410 gear set.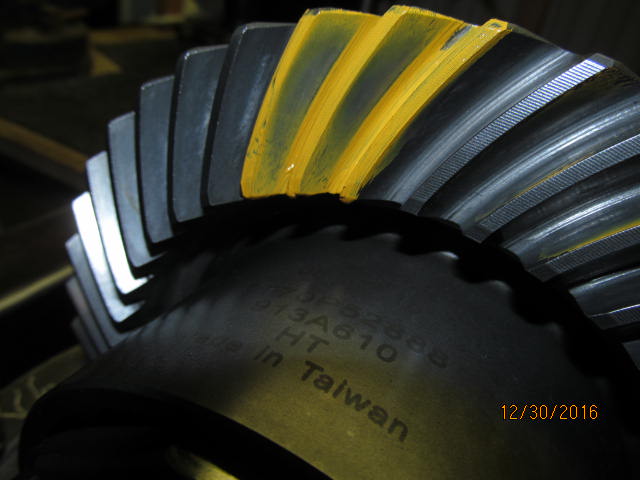 Coast....nice.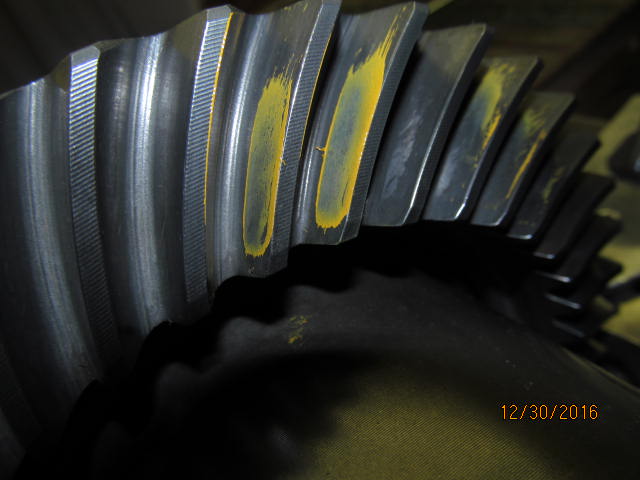 drive....reverse painted.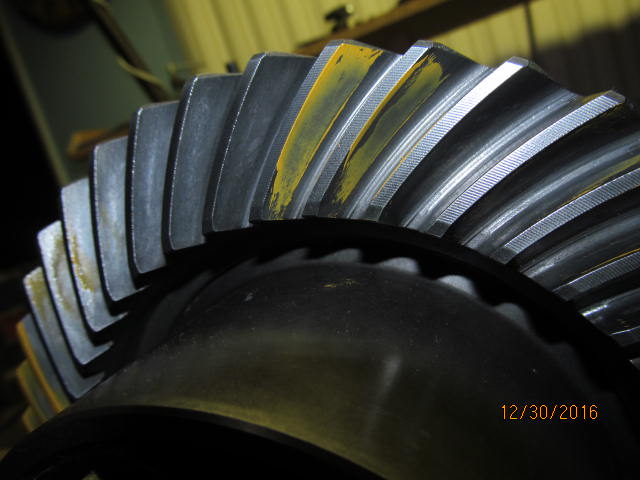 Coast....reverse painted.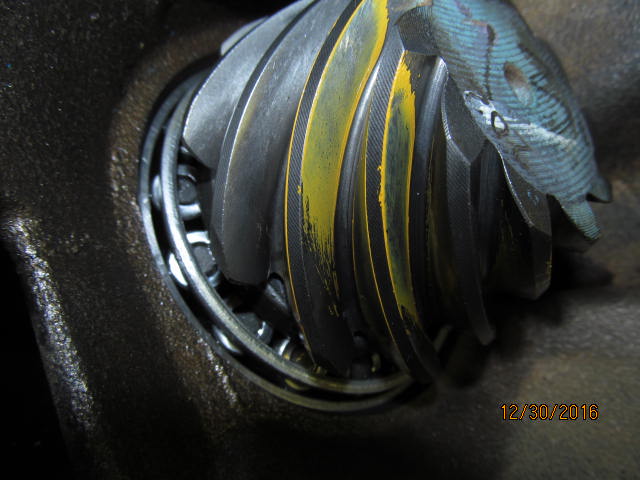 ...................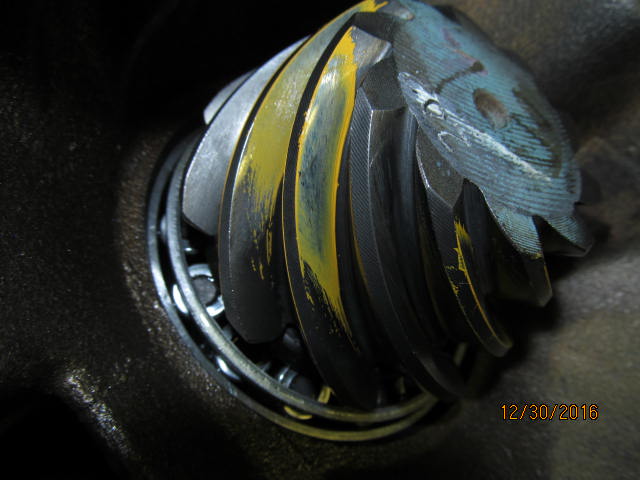 Now the comet tail favors the root.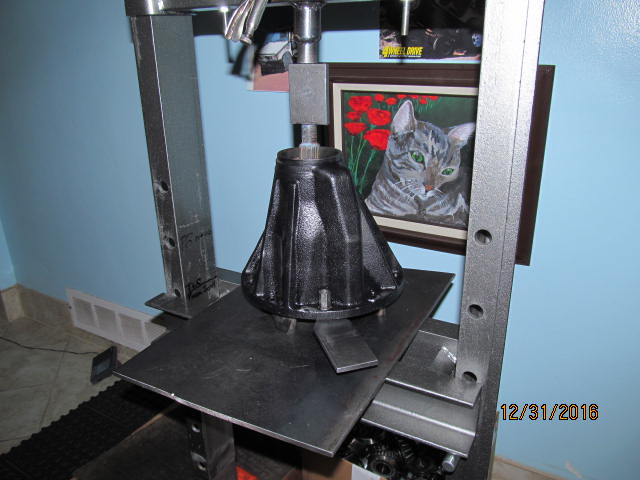 One last teardown to install the solid collar.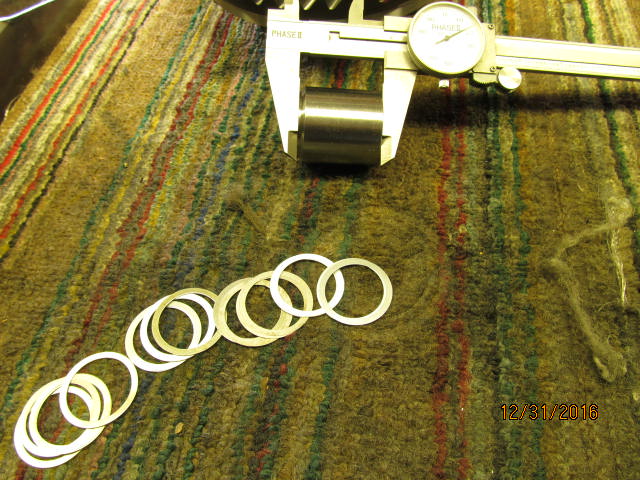 On the 2nd try, I got the preload just right.
Can take up to 6 times to do this operation.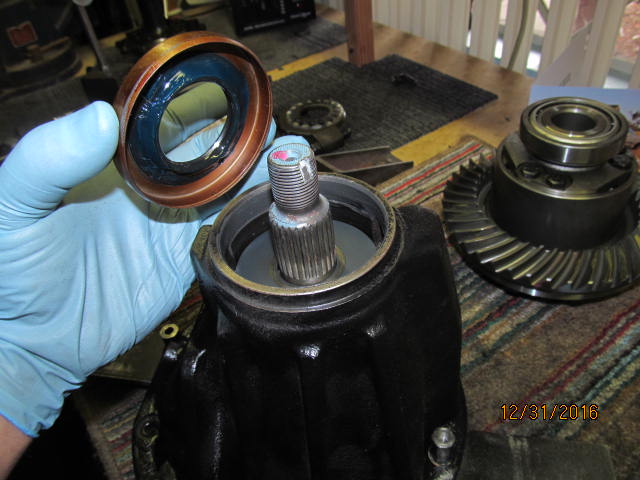 New oem seal is installed.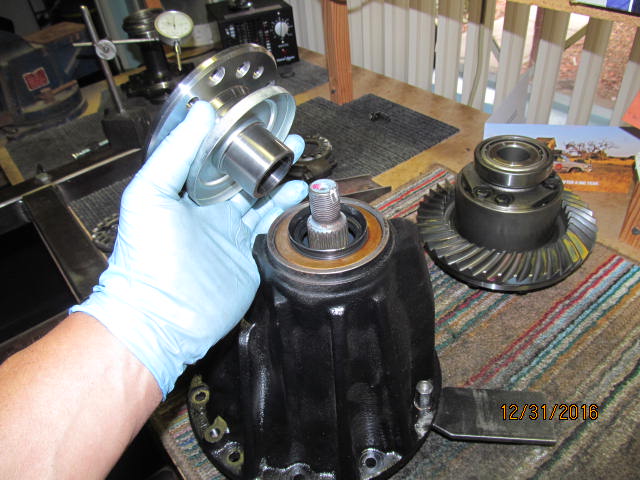 New triple drilled flange is next.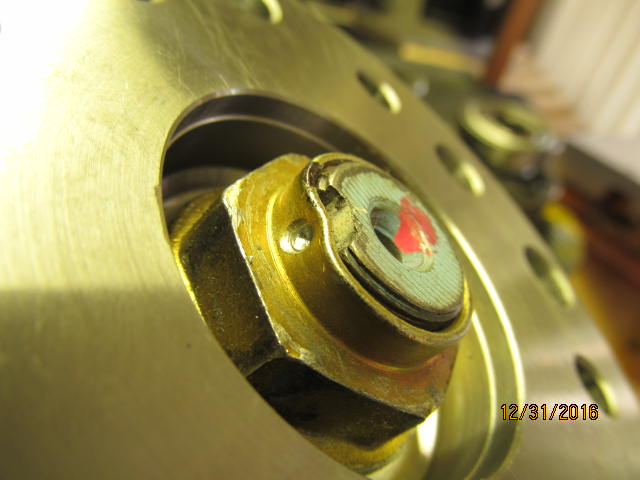 Preload is firmed up and the nut is DINGED!!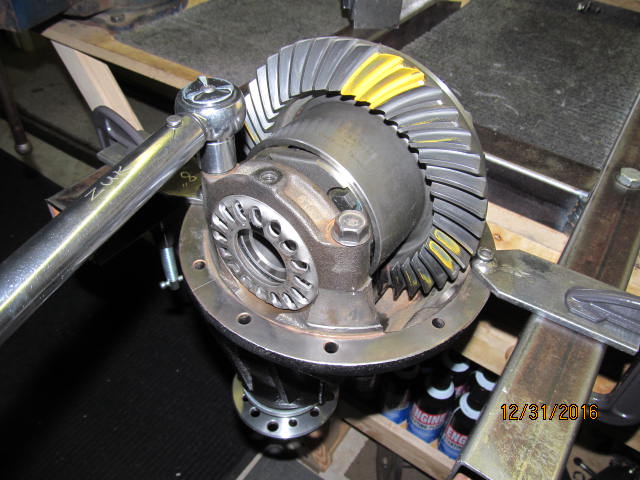 Caps are tightened to 70 ft/lb.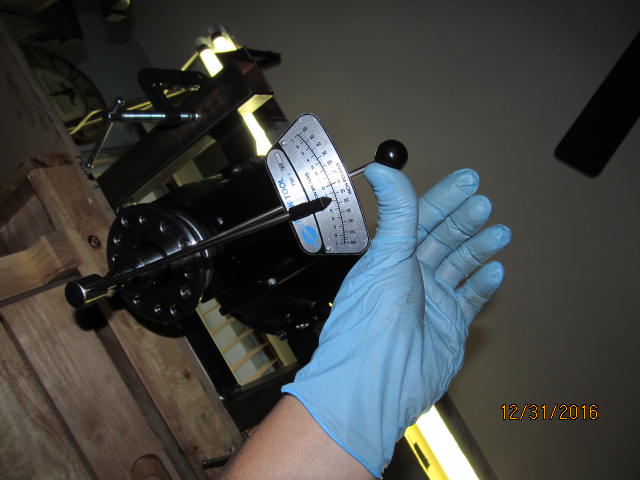 The total preload is measured to make sure
there is plenty of carrier bearing preload.
Backlash was checked on 20 teeth.
.0055" minimum.
Blue Loctight and 10 in/lb.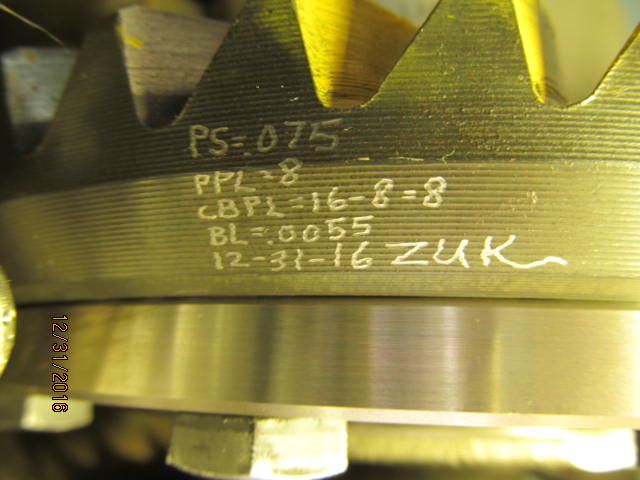 .................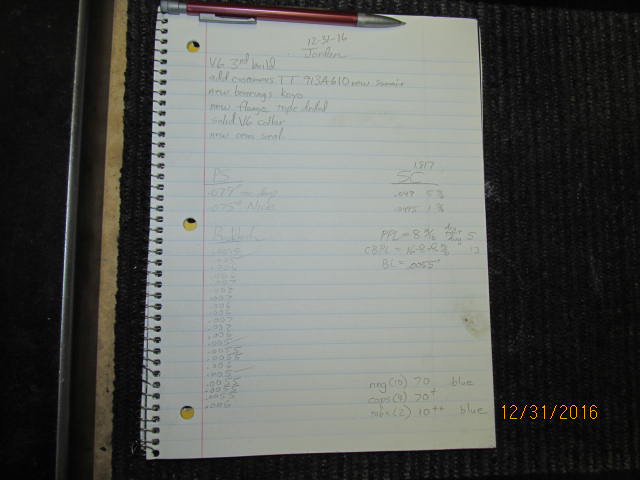 Notes of the install.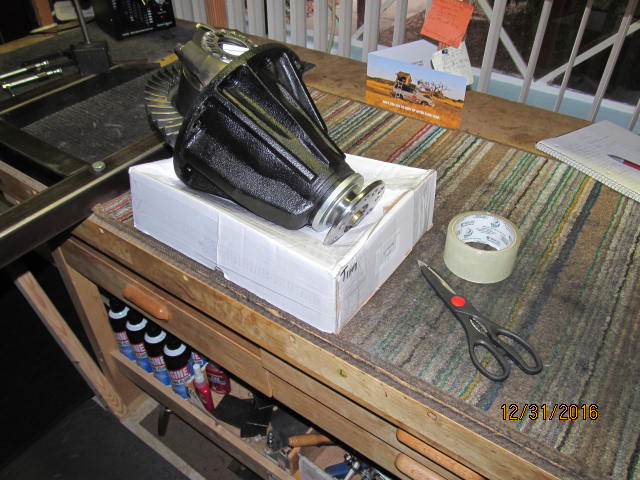 Lots of ways to box the 3rd and stabilize it.
................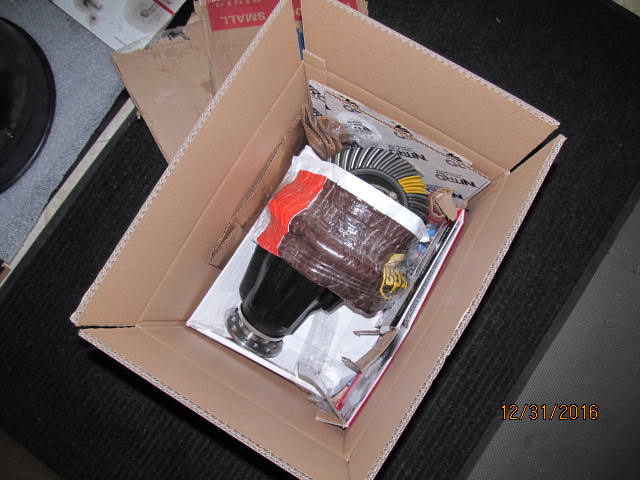 Tape straps it down preventing it from
rolling around.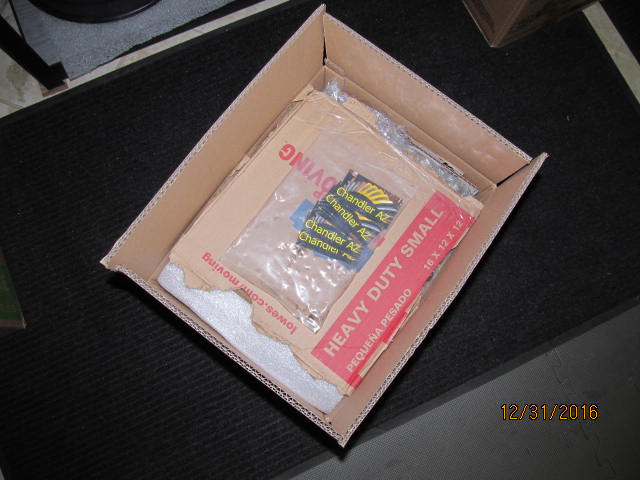 Packing foam is under some of that cardboard.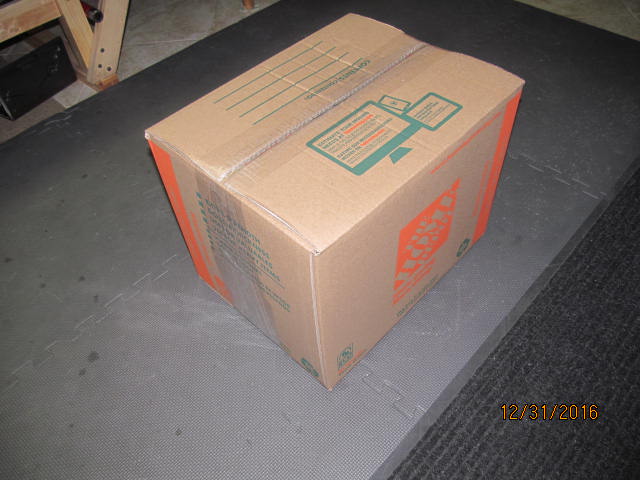 Ready to go back to Fedex :)