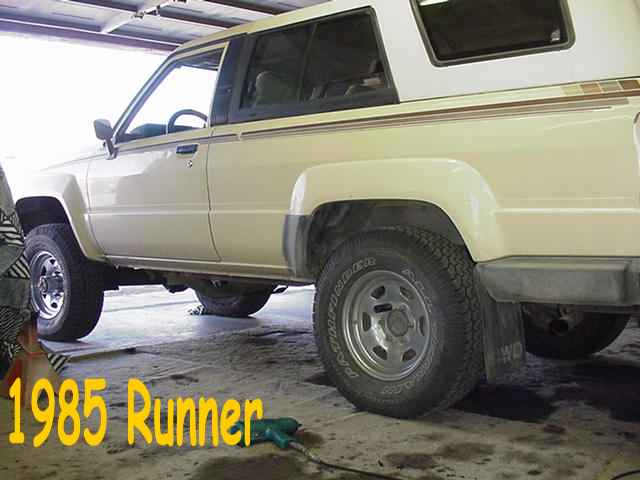 Mike drove up from Tucson to have me install the coils myself. He wasn't looking for excessive lift....just enough to restore the factory profile. A set of 12" 150 pound/inch rated coils and some low profile mounts should do the trick.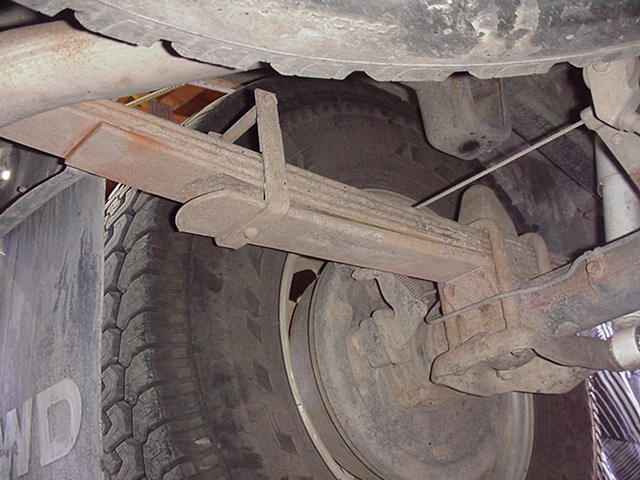 The factory leafs are up against the stiff over-load bottom leaf.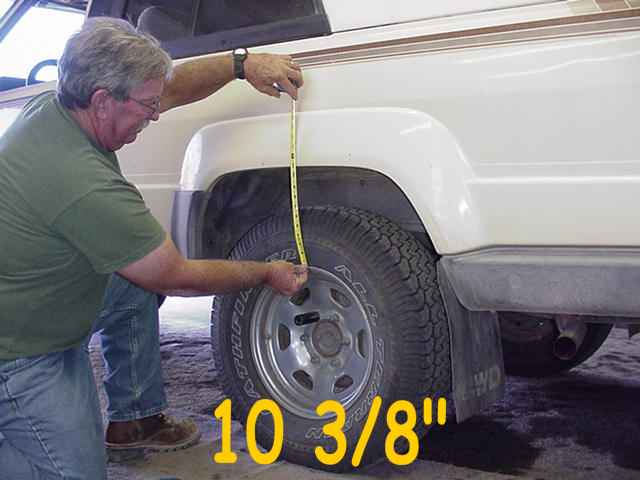 Mike measured the distance from wheel lip to fender as a reference.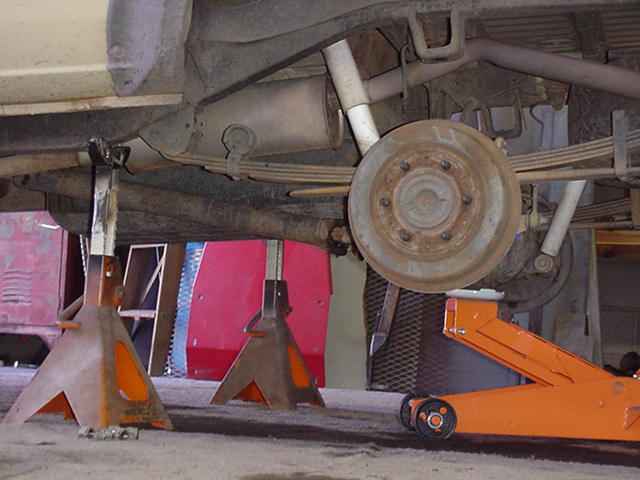 2 safety jacks are ready to support the frame...there's a floor jack under the center housing....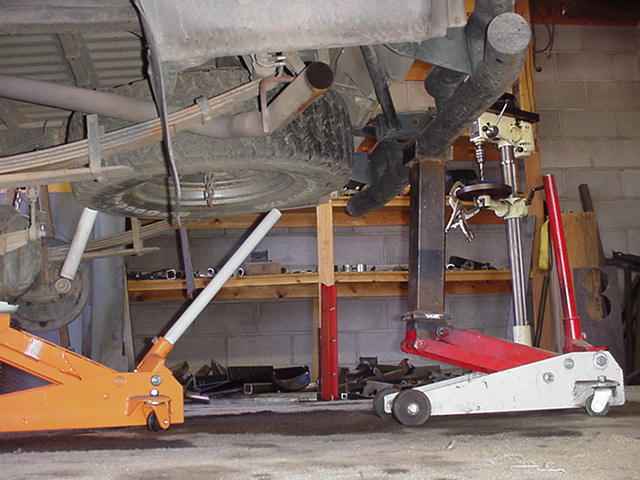 ....and there's another floor jack lifting up the entire rear of the Runner.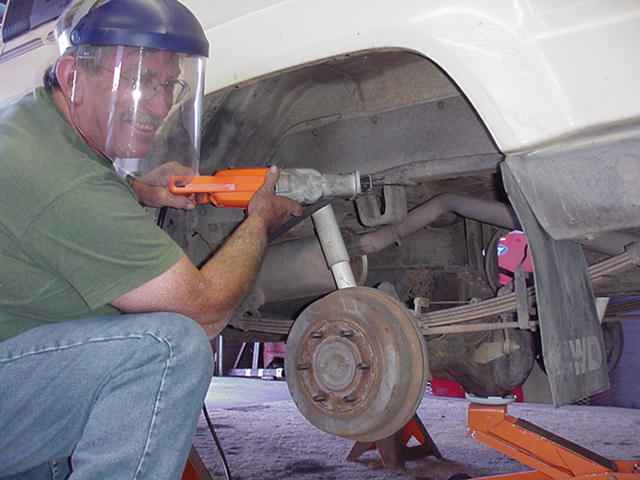 Mike just couldn't wait to jump in there and sawzall off the steel stoppers or whatever you call those things. ;)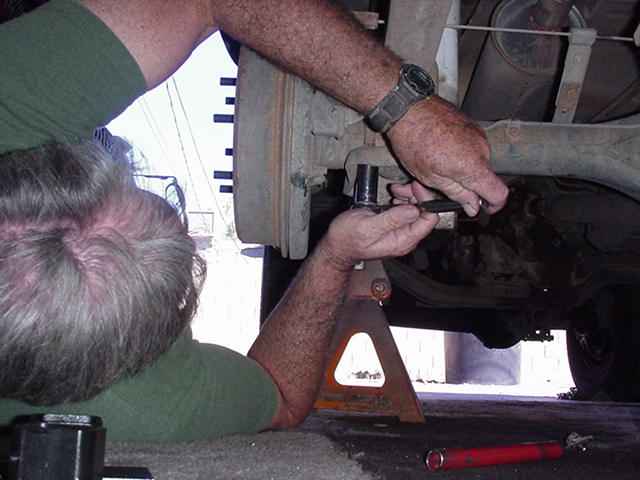 The u-bolts need to be freed up so remove the four 19mm nuts....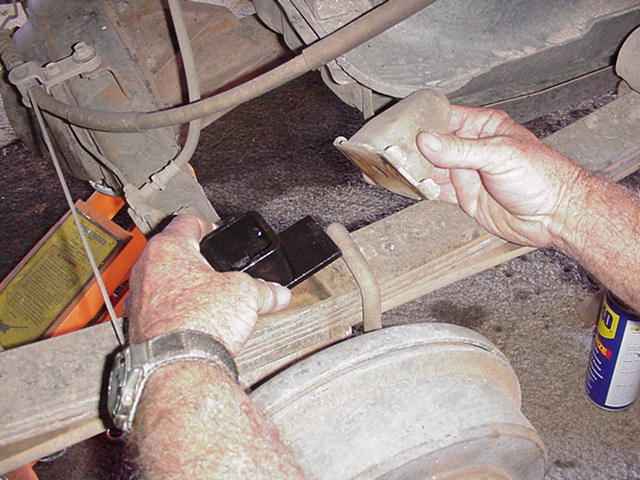 ...then remove the rubber snubber and substitute in the lower coil mount.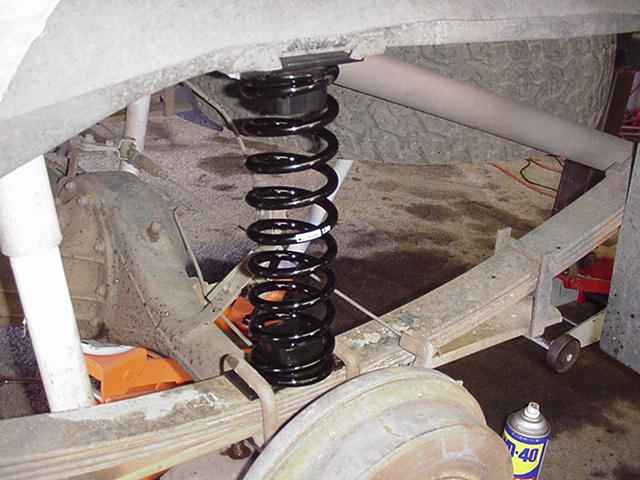 On a stock rear suspensioned Runner, the coil assembly will fit into place with almost no compression of the coil. Because of the limited suspension drop in the stock shocks/leafs, there should be no need for "coil retainers" so this install leaves out the 4 hex allen head bolts that I sometimes use to keep the coils from dropping out.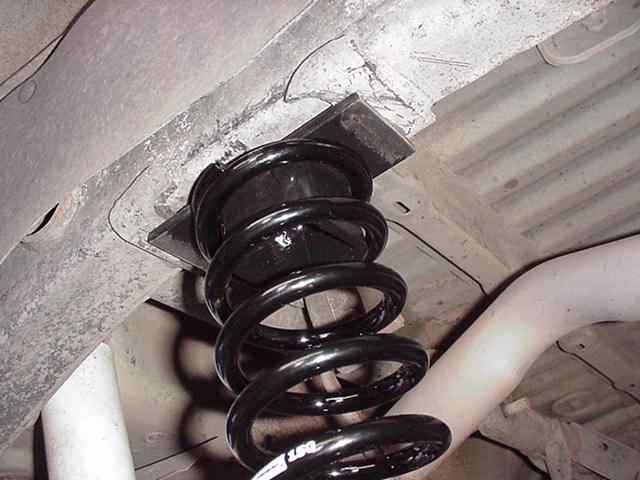 An inch of MIG weld at the ends of the upper mount is all that is required to keep it secure. It is also possible to drill and run 1 HD self-tapping metal screw to secure them.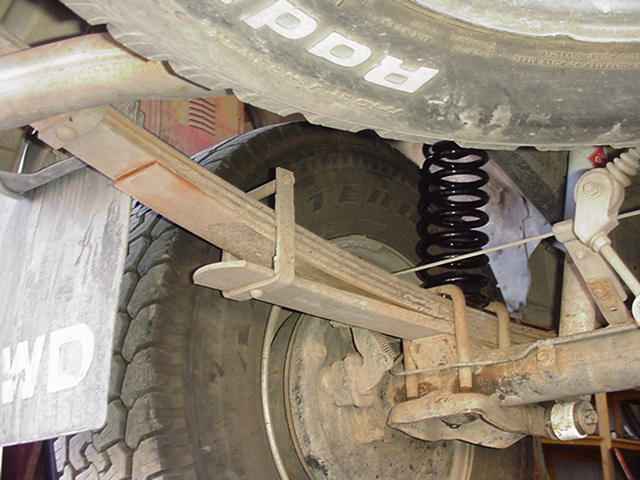 With the tires on and the full weight being supported by the leafs and coils, the overloads now are spaced away from the leafpacks for a better overall ride.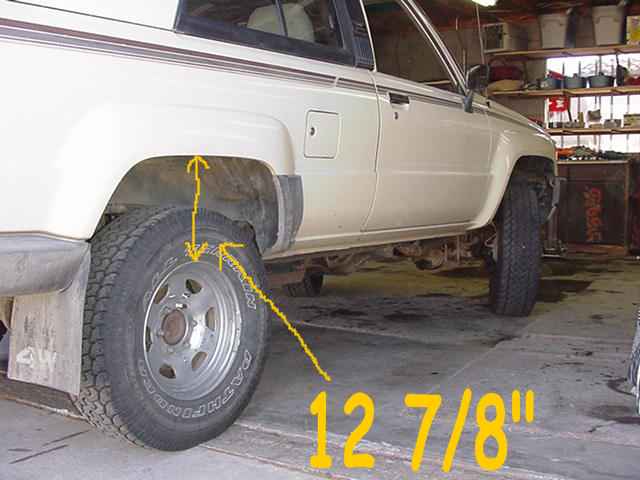 Afterwards, we measured 12 7/8" which means 2.5" of lift. There should be very little "settling" mostly due to the partial weight that the coils are actually supporting. It's now "shared support" between the leafs and coils. Mike drove back down to Tucson and took some dirt washboard roads back to his place for a real test of the ride quality... he reports that it rides actually softer and it will sure be nice to have the increased payload capability for the camp-outs.