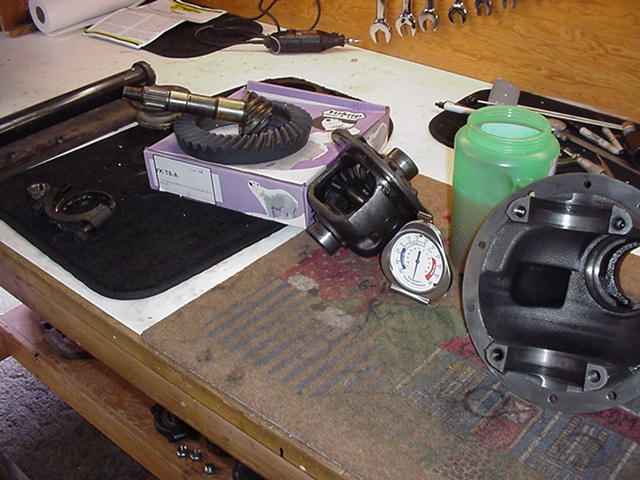 Rob, all the way from Hawaii, just couldn't find anybody on the Island that was qualified enough to do a good install so he contacted me and I agreed to use one of my spare cores and set up a quality 488 Yukon ring and pinion. The new ring and pinion can be seen on the master install kit that has all new bearings in it. The open carrier is shown in the center. The temperature in my 3 car size garage is getting rather warm as can be seen. This is why my installs will be limited to close to ZERO during the Phoenix summer period....rumor has it that this summer may break some long standing records also.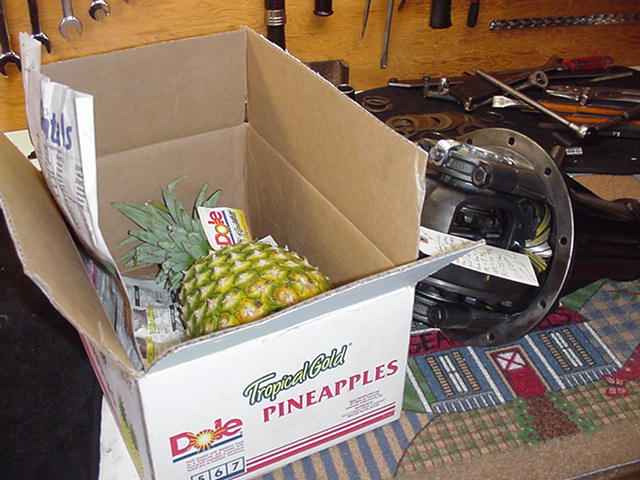 Rob was kind enough to send 2 genuine pineapples directly from the Doles pineapple factory on the Island. The strong smell of pineapple greeted me when I first opened the box. :)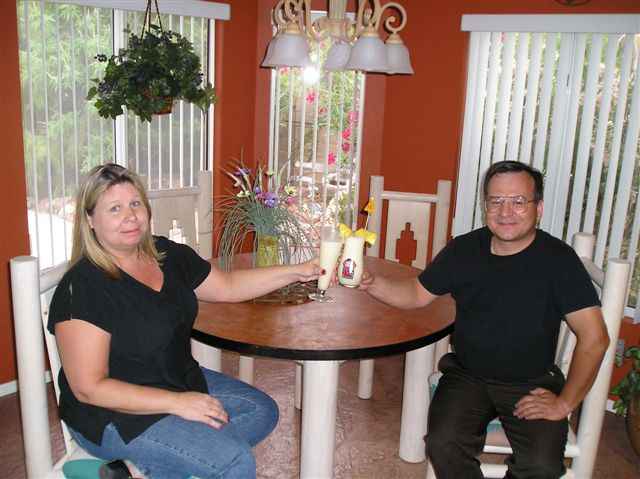 I took one of them over to my sister's place...the pineapples are on the Pina coladas shown. They tasted wonderful. Thanks Rob! :)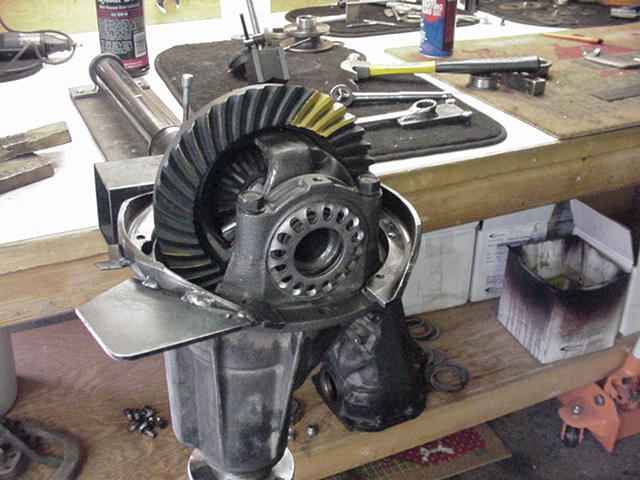 Back to the install, I set the pinion depth with a .093" shim and that was slightly deep so I tore it down and re-shimmed to .091"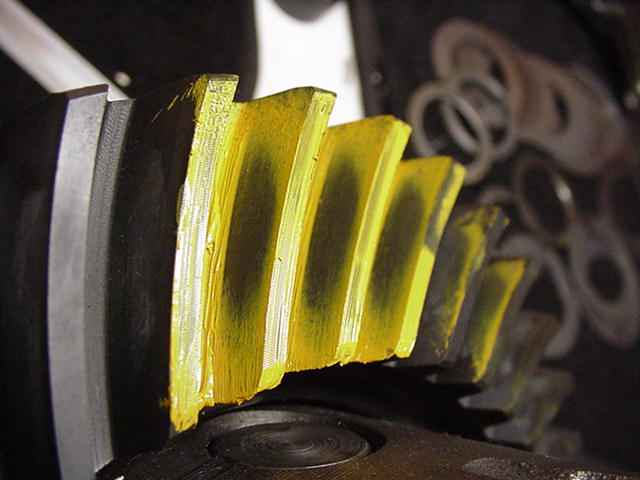 With 091, the drive pattern was beautiful.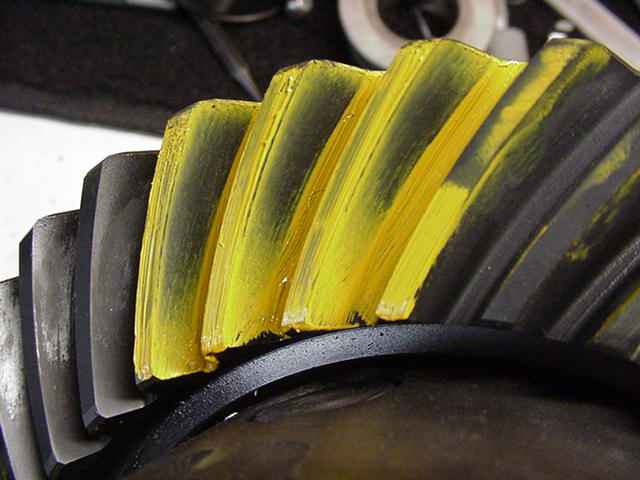 Coast with 091 has the face to flank set correctly.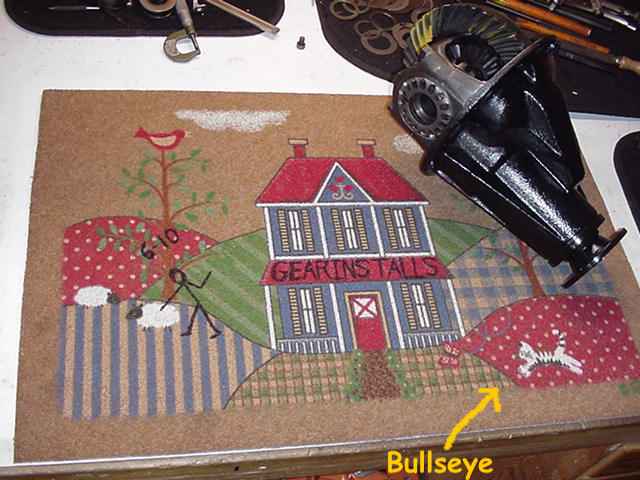 I also put a fresh coat of paint on the 3rd. Only a few crevices had some residual dirt but the use of a "cosmic adhesion promoter" and a nice coat of gloss black should keep the paint on for years.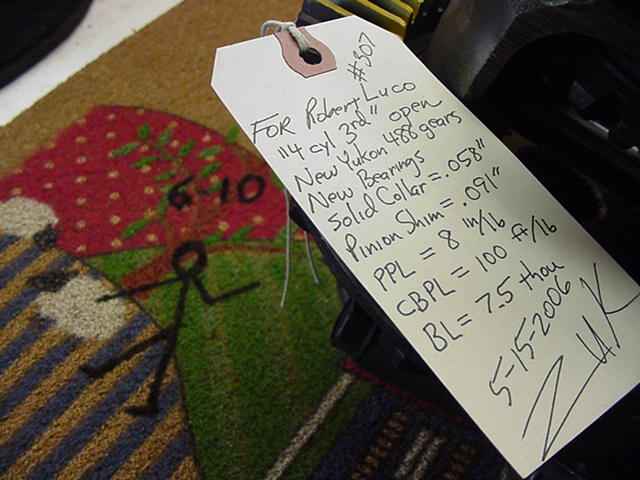 .................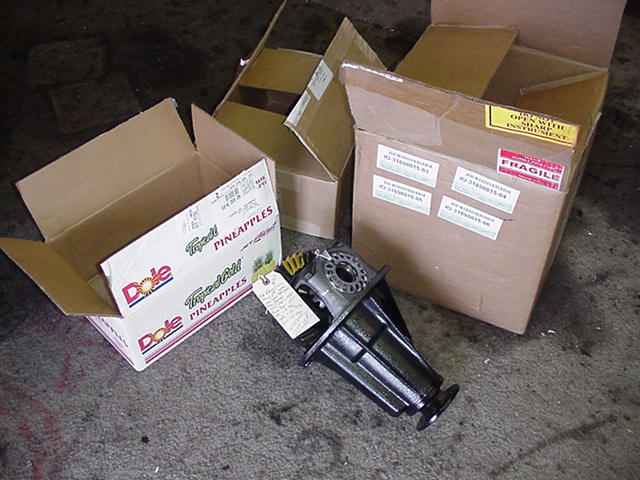 I will cut the 2 boxes on the left in halves and fit them inside the box on the right...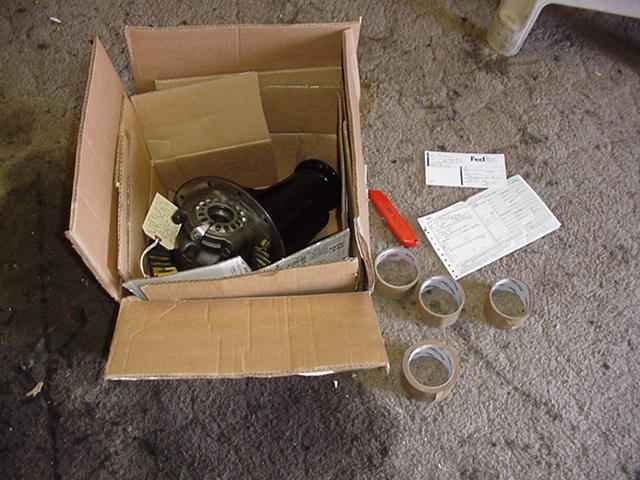 This adds great strength. Almost any oversized box can be made to be a perfect fit for the Yota 3rds with a box cutting knife and the stretchy brown mailing tape.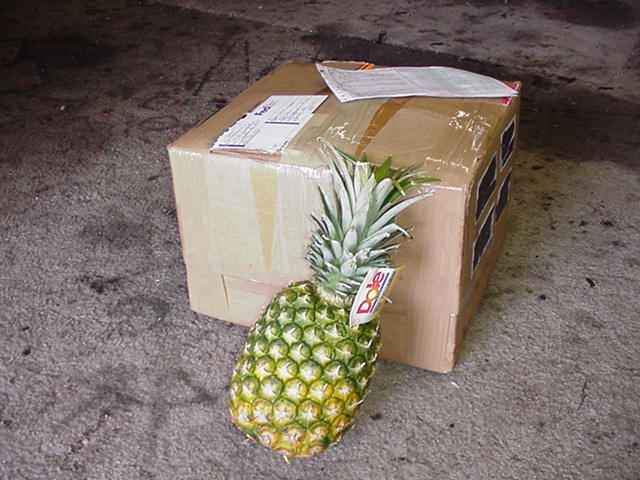 Shipping a 55 pound package from Arizona to Hawaii runs about $125 via Fedex ground.