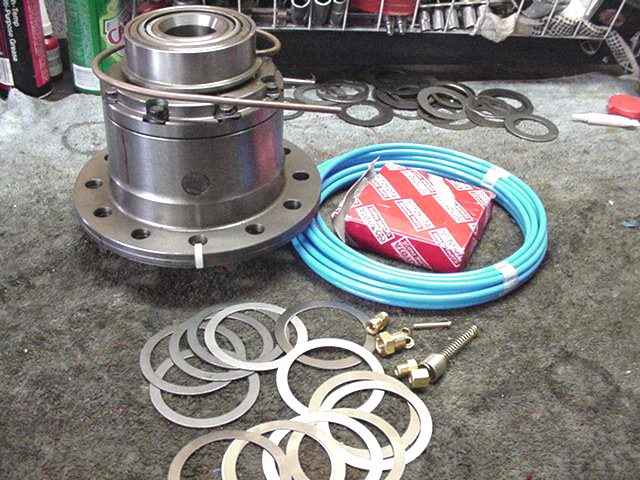 Dave Himmel from California sent his Taco rear (from his 1996 V6 Taco) with the RD89 ARB locker. The plan is to just swap the ring gear over to the ARB and a new carrier bearing and that's it.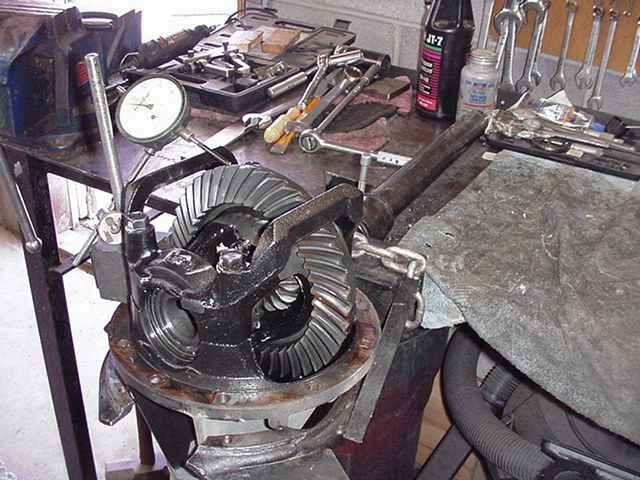 It's important to get an accurate backlash measurement before dis-assembly. I measured .007".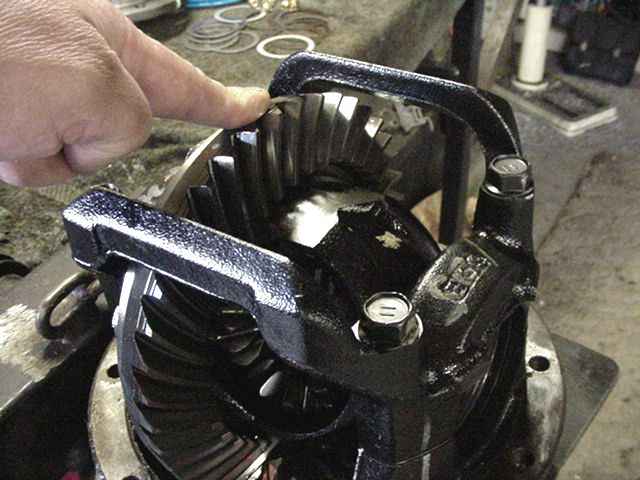 I also noted mild carrier bearing pre-load.....actually very little. I would change that upon re-assembly.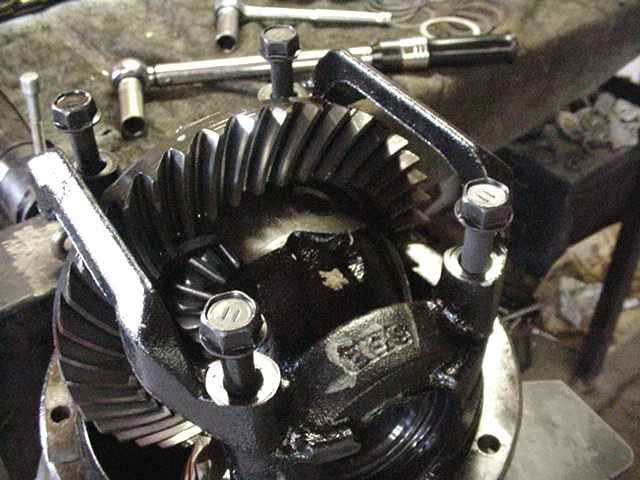 These bearing cap braces add significant strength to a ring and pinion by reducing ring deflection under severe loading. The 4 bolts were on with nearly 100 ft/lbs I noted.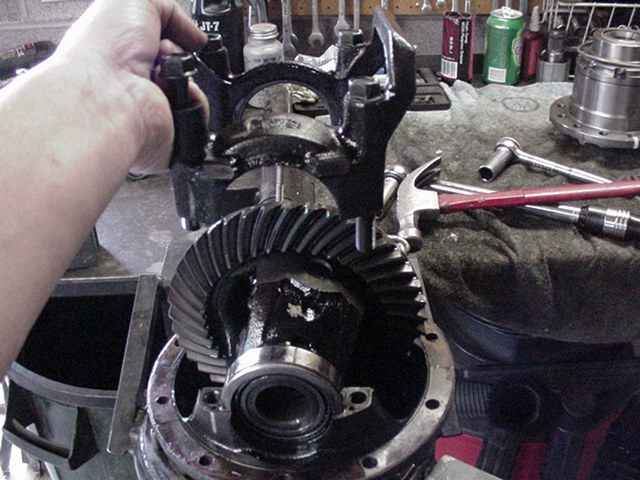 The whole assembly taps off very nicely with a nudge from the hammer.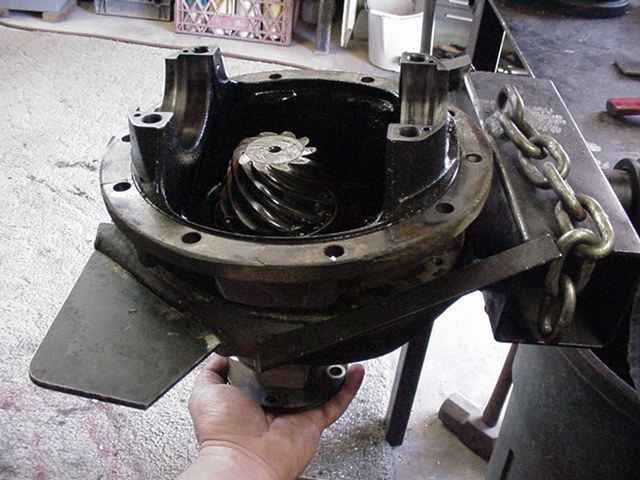 I checked the feel of the pinion and all was good.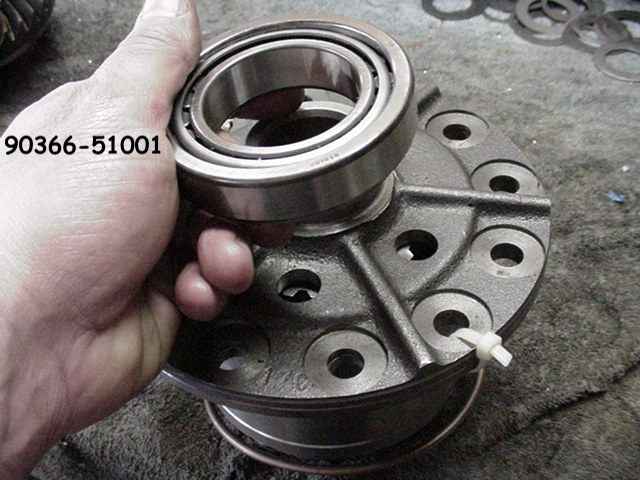 A new genuine Toyota carrier bearing (Koyo ST5186) will be pressed on shortly.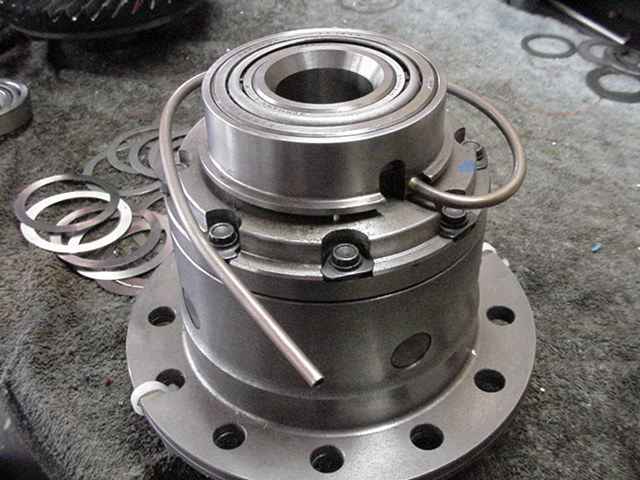 The ARB came with the bearing/air bushing assembly pressed on.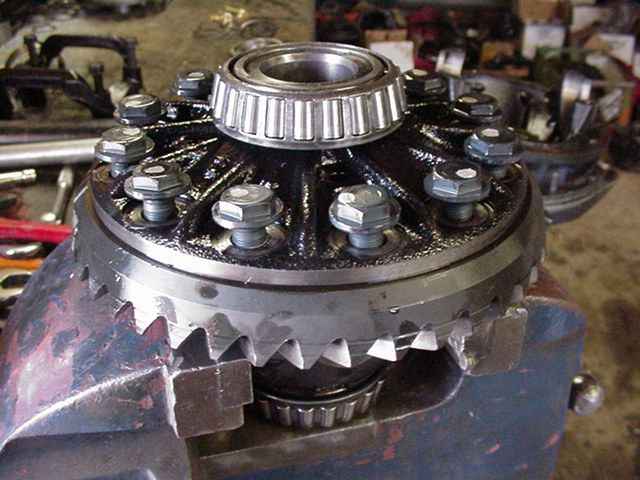 I removed the twelve 12mm x 1mm high qual flange style bolts which were also torqued down to about 100 ft/lbs.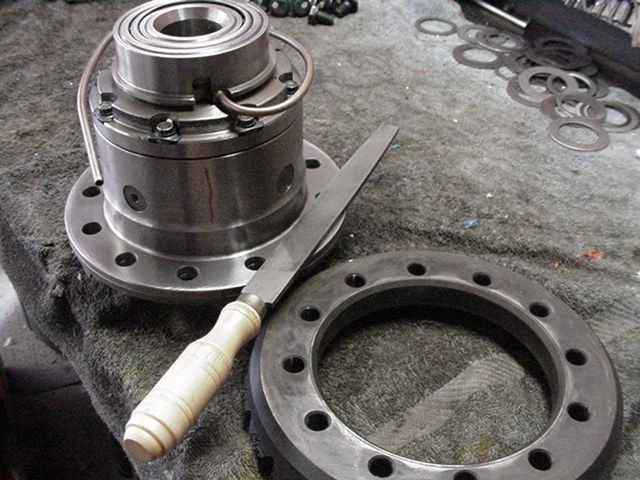 The ring gear will be bolted on after I verify all surfaces are smooth.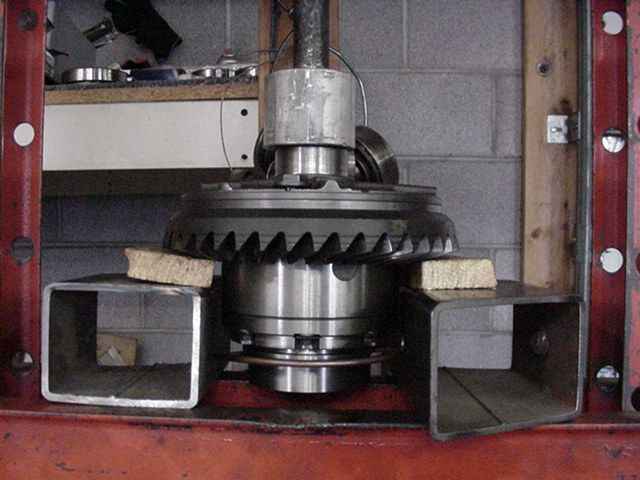 Similar to the other ARB install, the ring gear was a tight fit. Using soft blocks of wood and light pressure is safe to do. It went on very smoothly.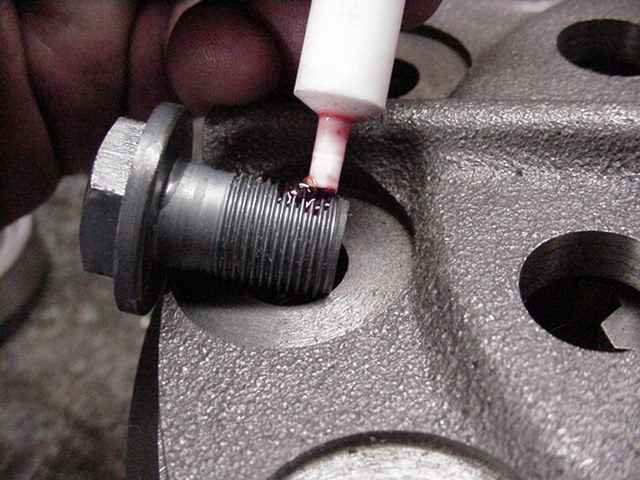 Red LocTite on the clean threads and 100ft/lbs will keep things tight.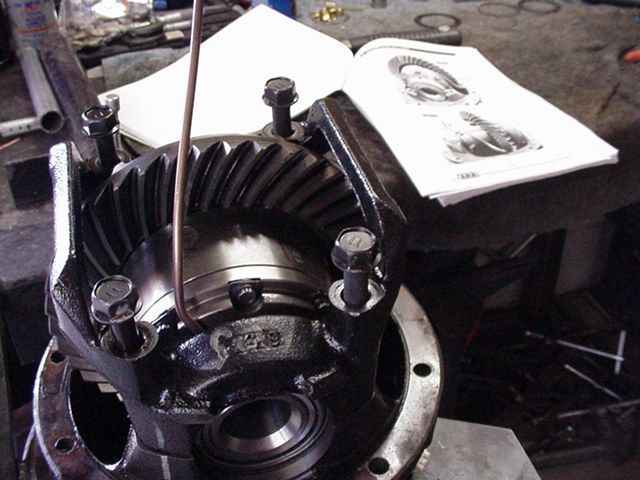 There is plenty of room to form the desired bends. This copper tubing was very 'rigid' and required good muscling to get the bends.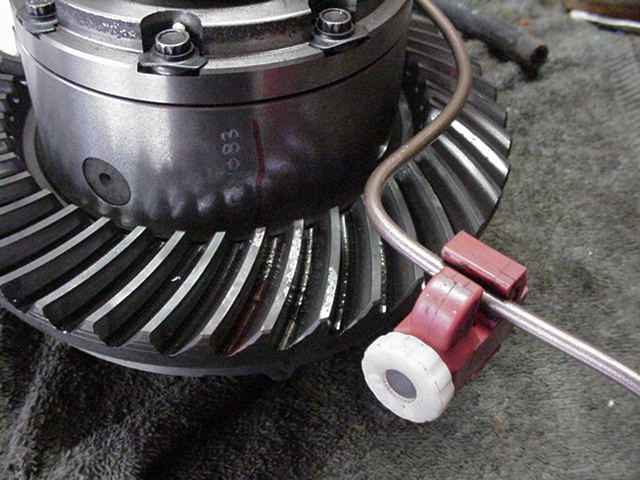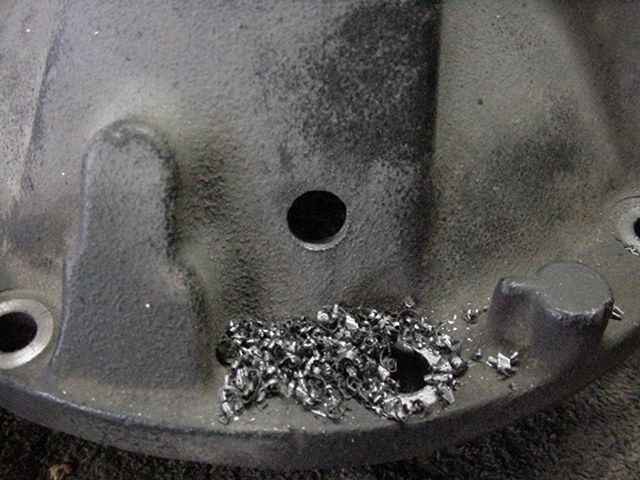 I drilled the 7/16" hole in a good spot and tapped it for 1/4 NPT.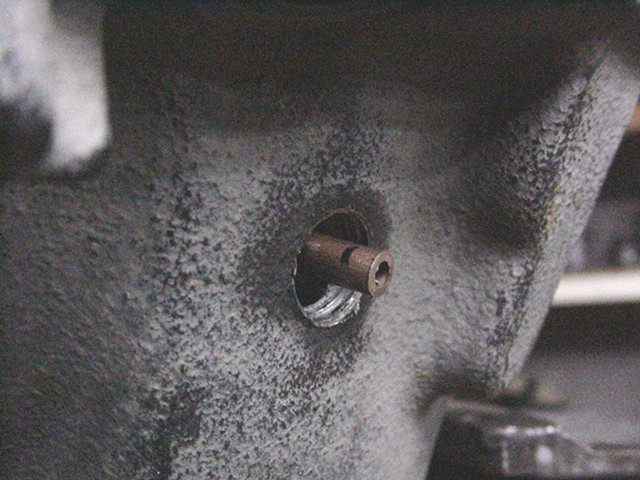 I was able to form the bend so that it came thru the hole nicely.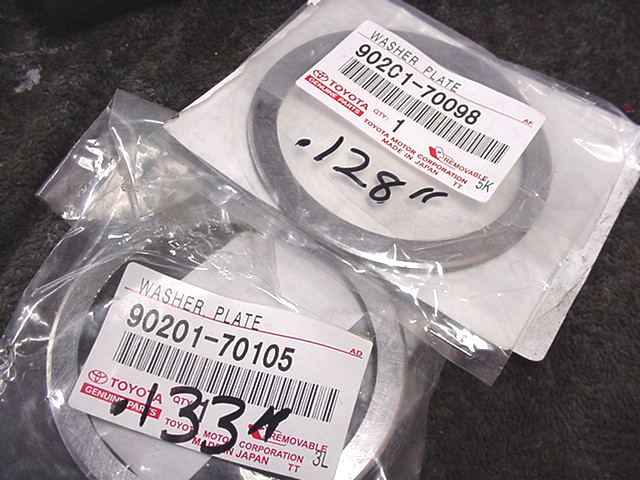 I knew I would need a couple of extra thick Taco shims...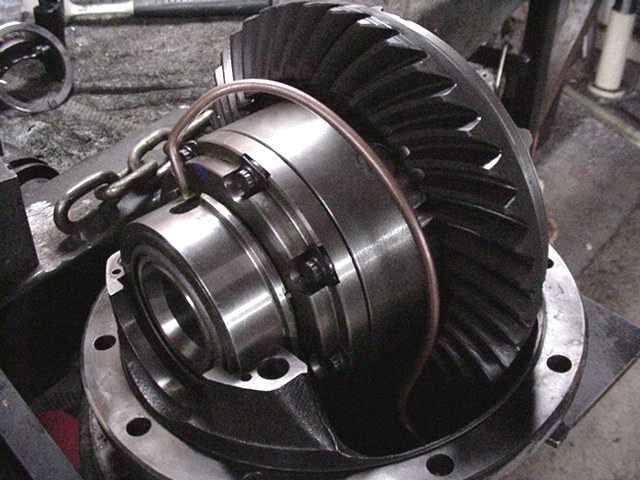 I didn't document this most critical part of the install too well with tons of pics but there is a balance that has to be reached between carrier bearing pre-load.....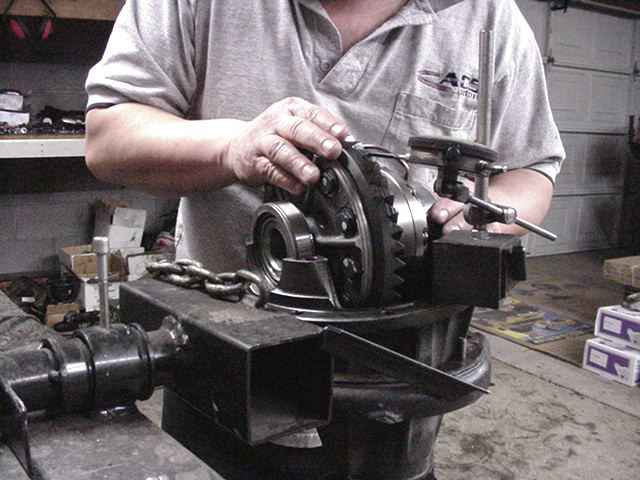 ...and backlash. Final CB shim values were .113" on the ring side and .133 on the case side. This resulted in good carrier bearing pre-load and .007" backlash.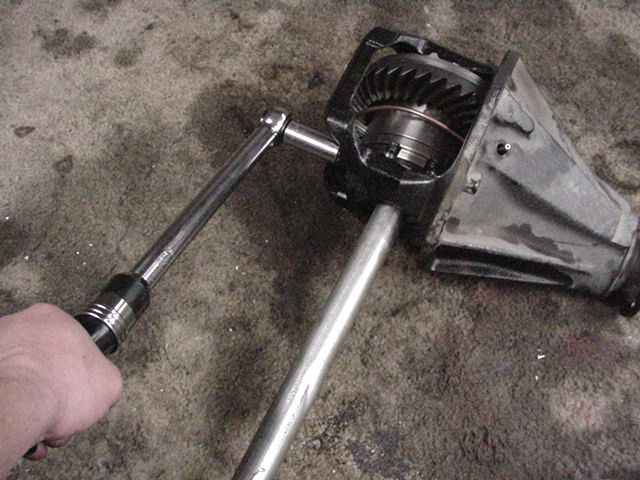 With critical values established, it was time to torque the bolts to 100 ft/lbs. A check of backlash and pre-load after the brace was on revealed no tolerance changes.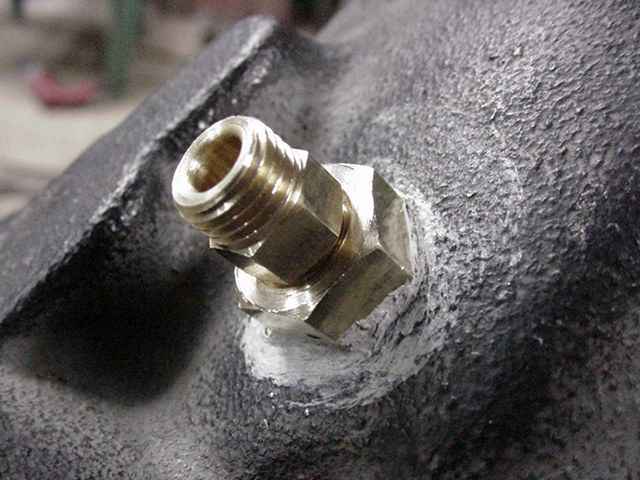 I paid particular attention to the couplings here. Pipe thread sealant was generously applied.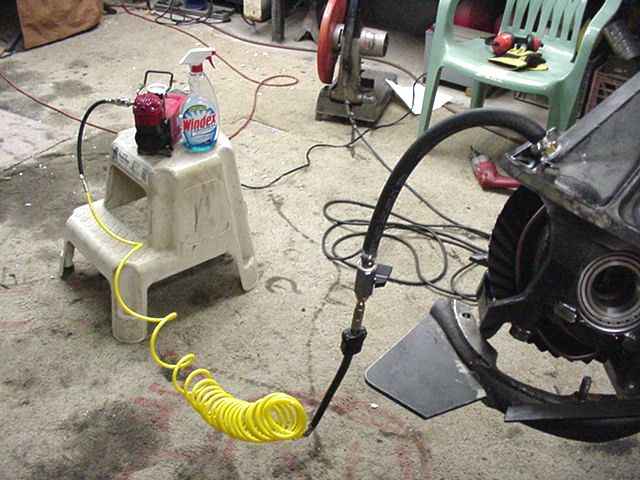 I was able rig up a quick and easy set-up to apply 90 psi and test for leaks. All was good. 71 pounds triple boxed ready to head back to CA. :)