Derek's 07 FJ Cruiser gets cryo treated Nitro 4.88 gears (was 3.73)
(65 BIG pics loading)
DEC 24 2017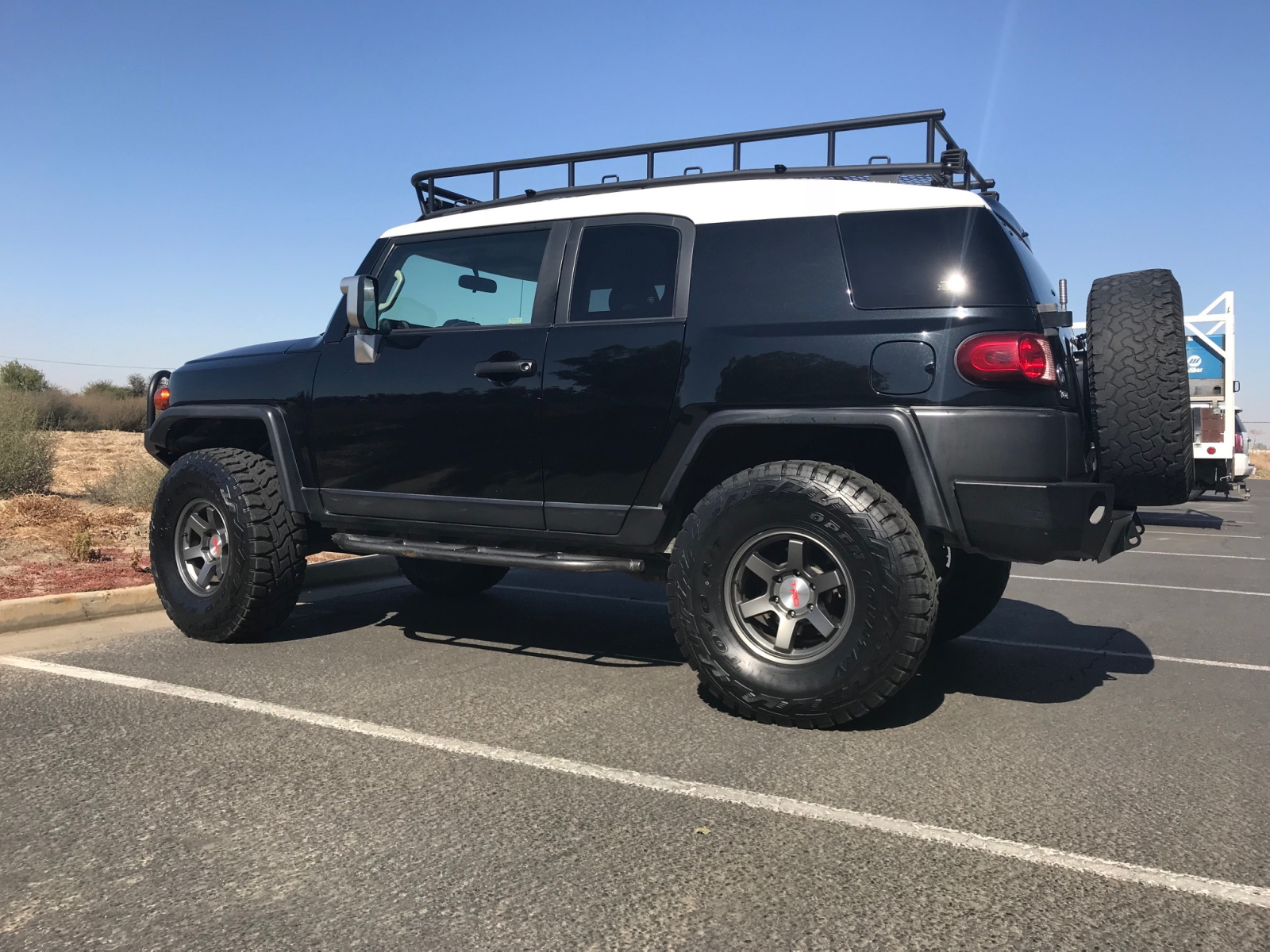 Derek's '07 FJ Cruiser has the 4.0 Liter V6 with supercharger that gets it on with 303 HP and 330 ft/lb of torque.
With all the armor protection and various other add-ons, his rig is weighing in at about 4800 pounds (Stock is 4300).
That and the 315/75/R16 tires (34.6") means that the automatic's 5th gear overdrive is basically unusable.
The solution....replace the stock 373's with 488's......31% gear change will do wonders :)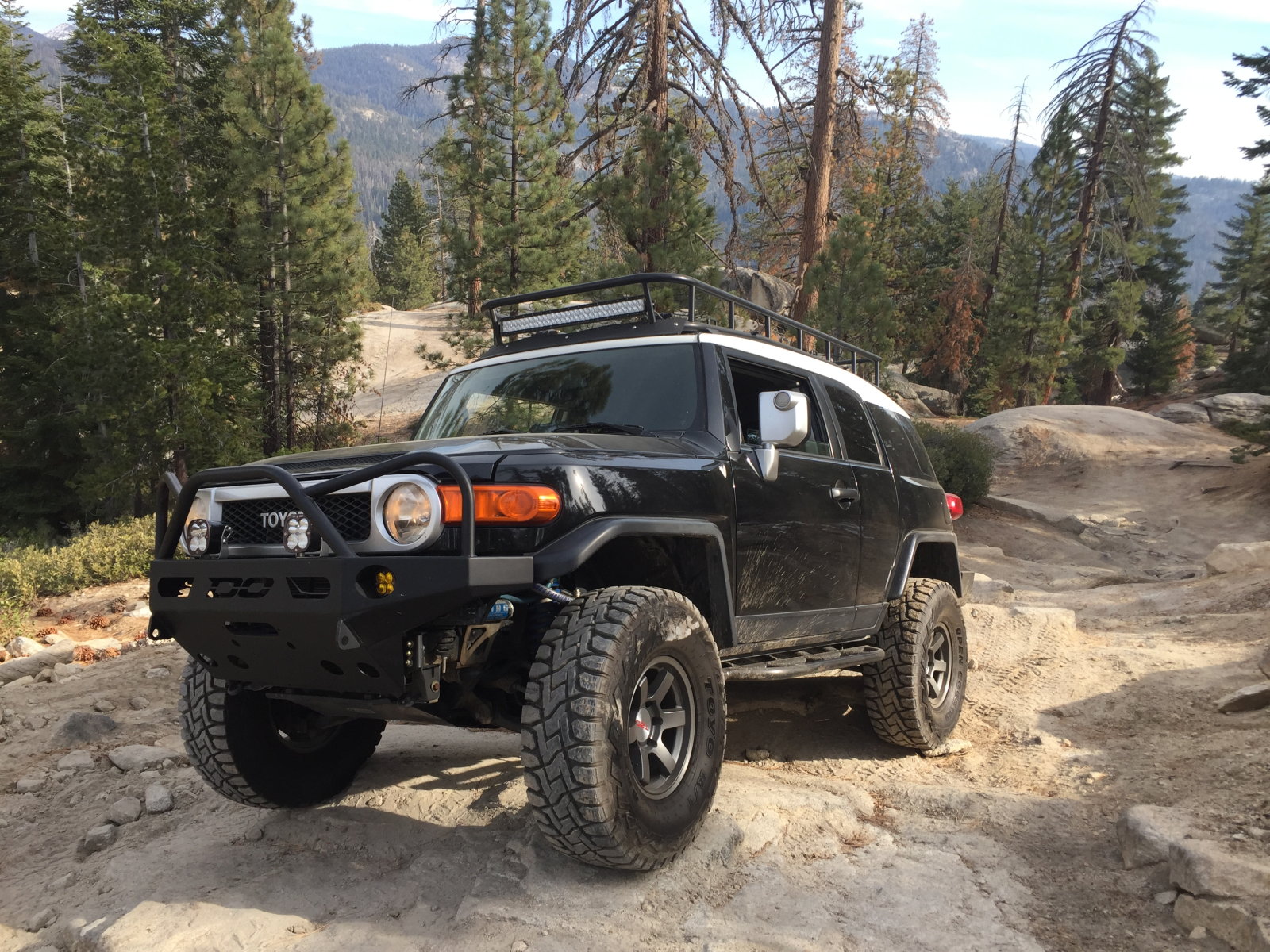 ............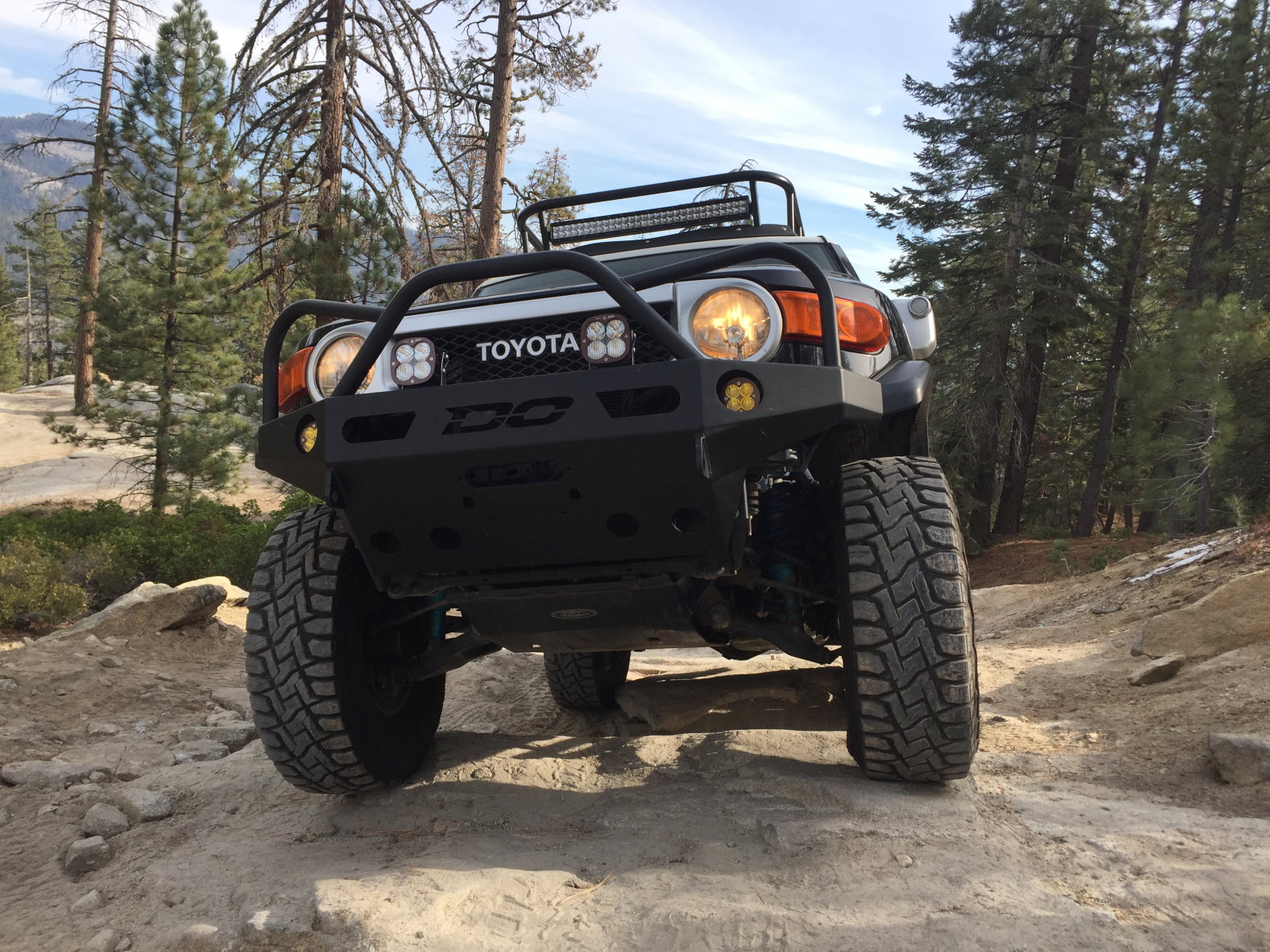 .................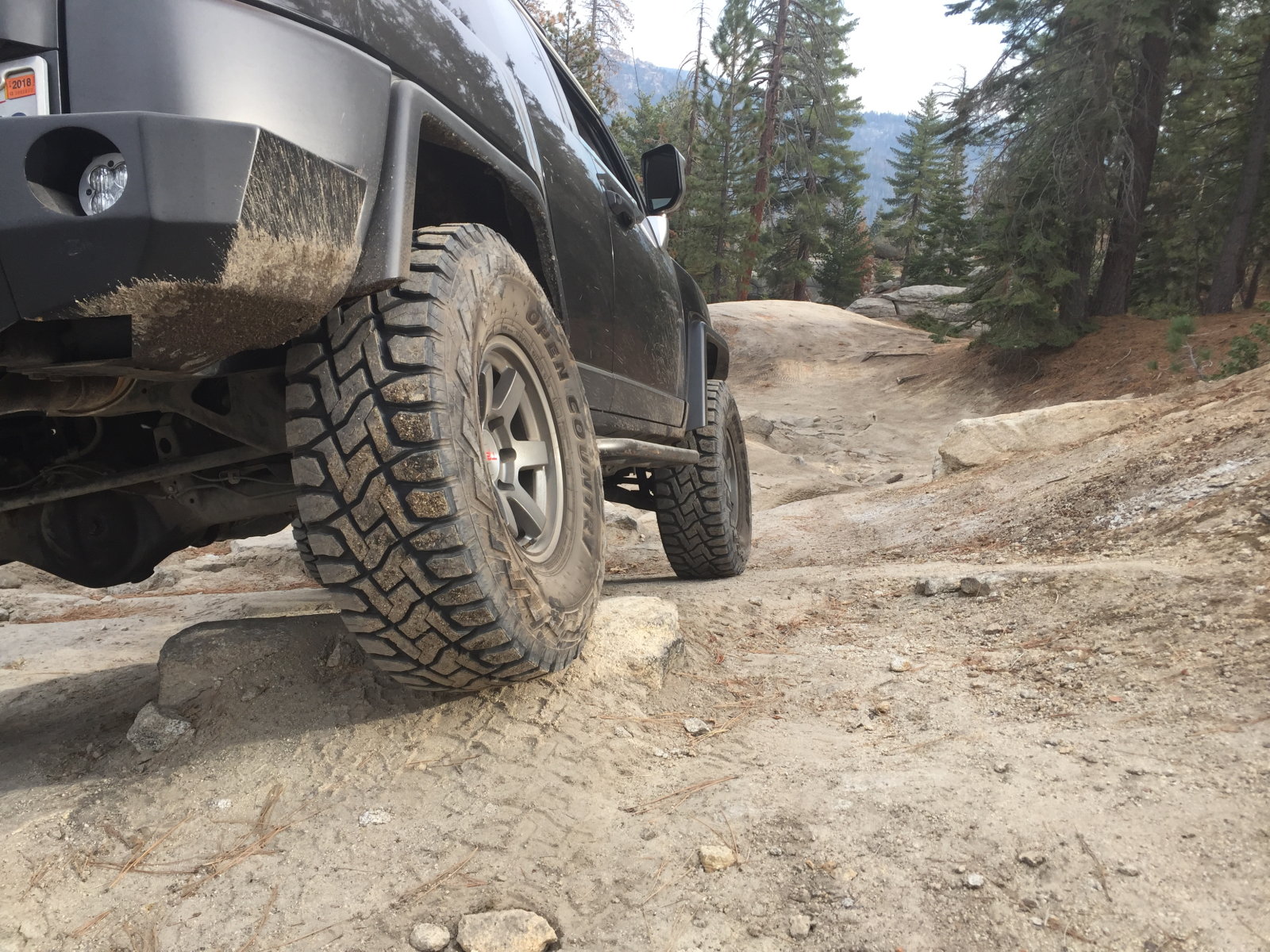 ..................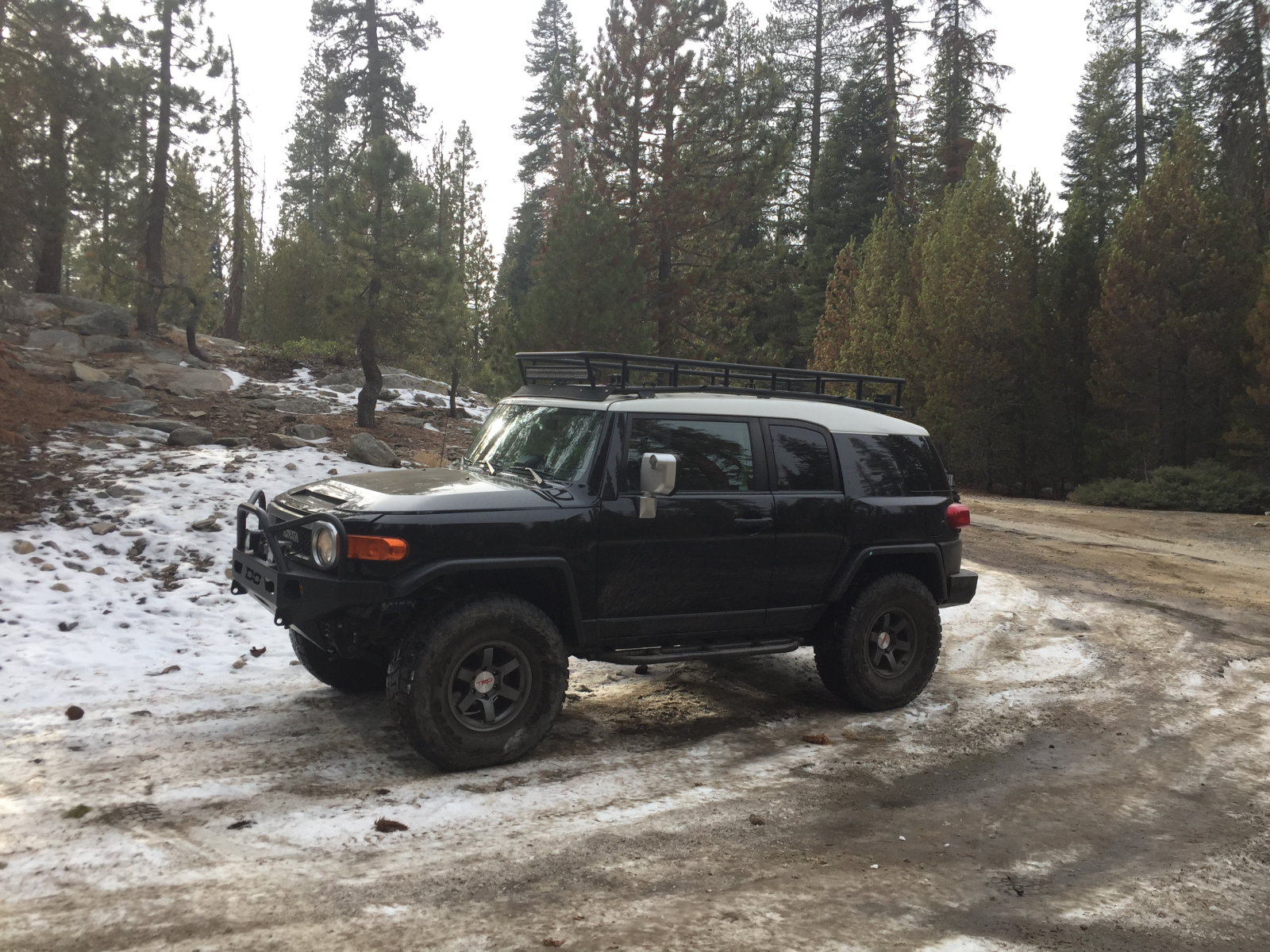 ..................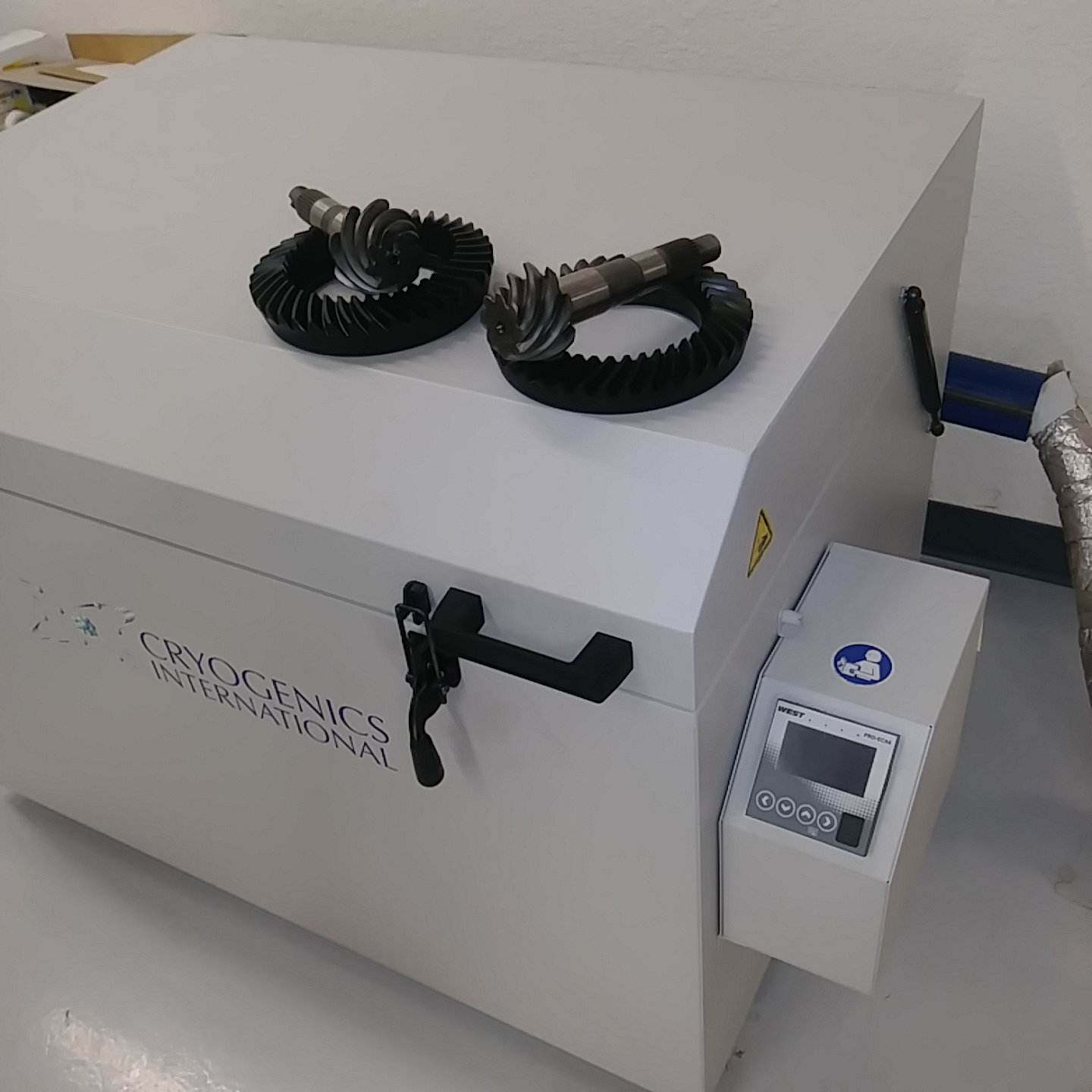 After some discussion, it was decided that both front and rear Nitro gearsets should be cryo-treated for max strength.
A solid gear install....coupled with a cryo visit....will give a very strong and dependable 3rd member.
Cryogenics International (automotive page)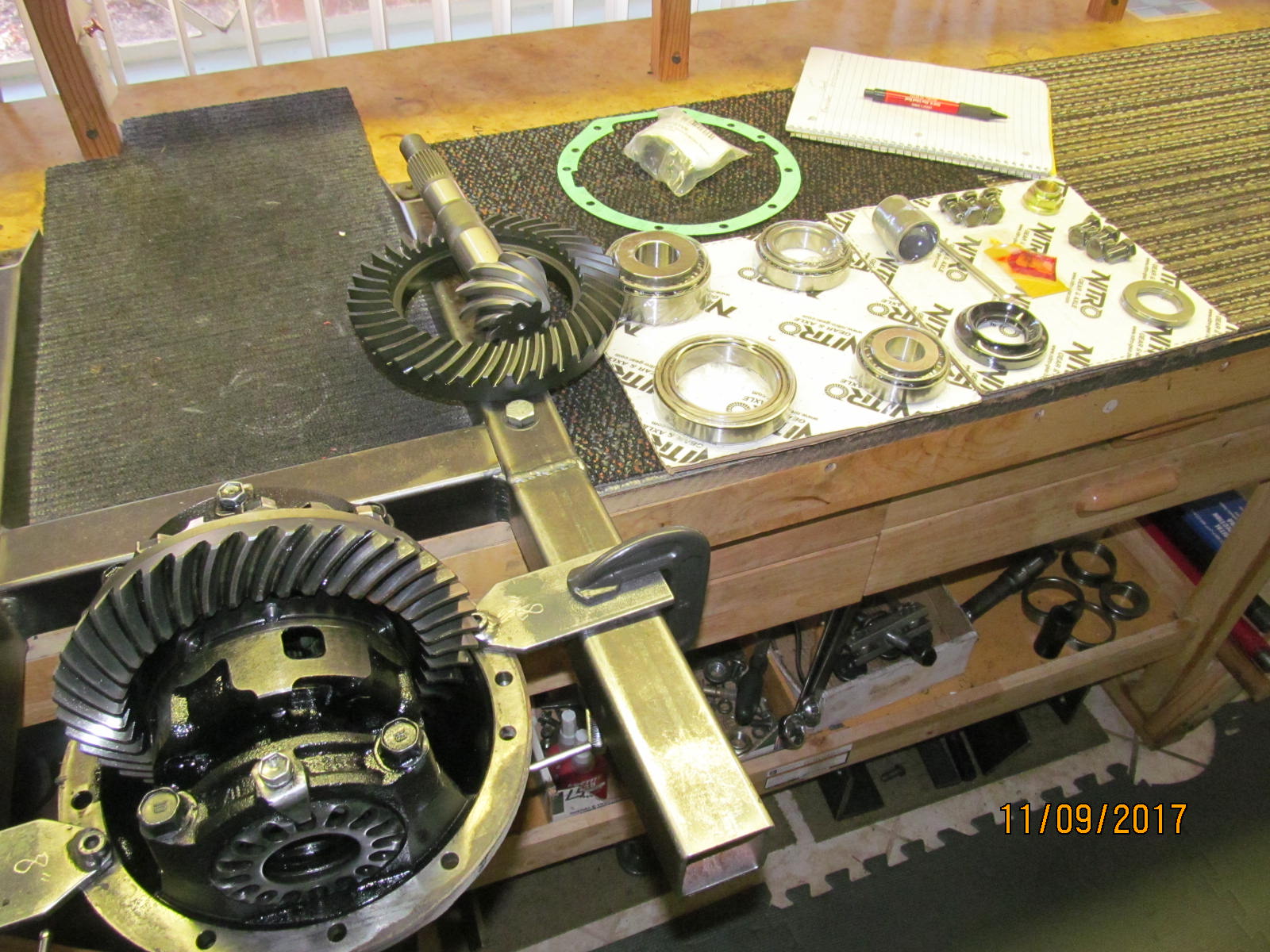 Both 488 ring/pinions are back from Cryo and this link is specifically for the rear V6 8" build-up so parts are layed out and organized.
The Nitro master kit has Koyo bearings and an upgraded solid collar will compliment this build.
A link to the front 8" clam regear can be found at the very end of this page.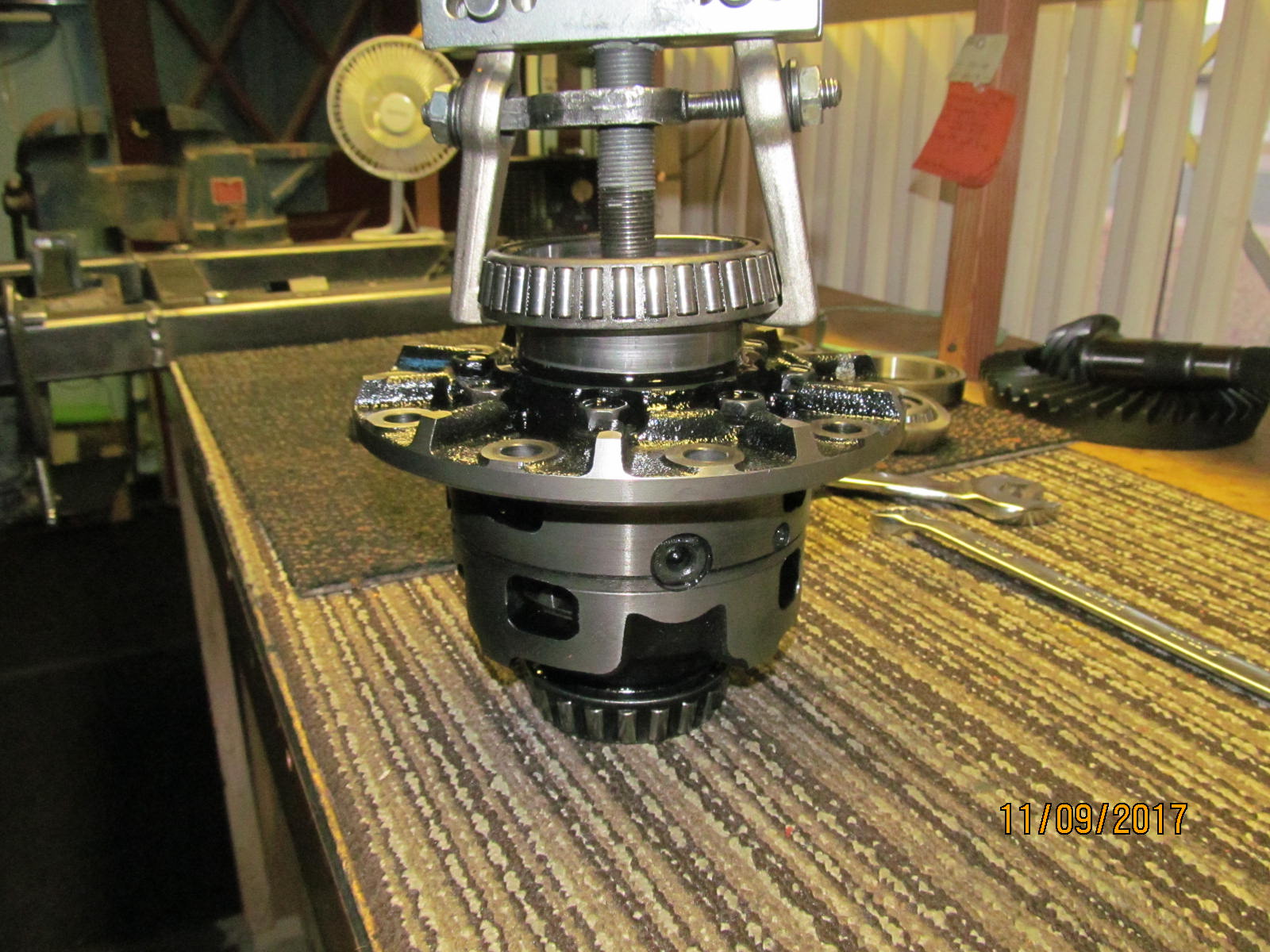 The center carrier is on the bench and the old bearings are removed with the OTC-4520 bearing puller.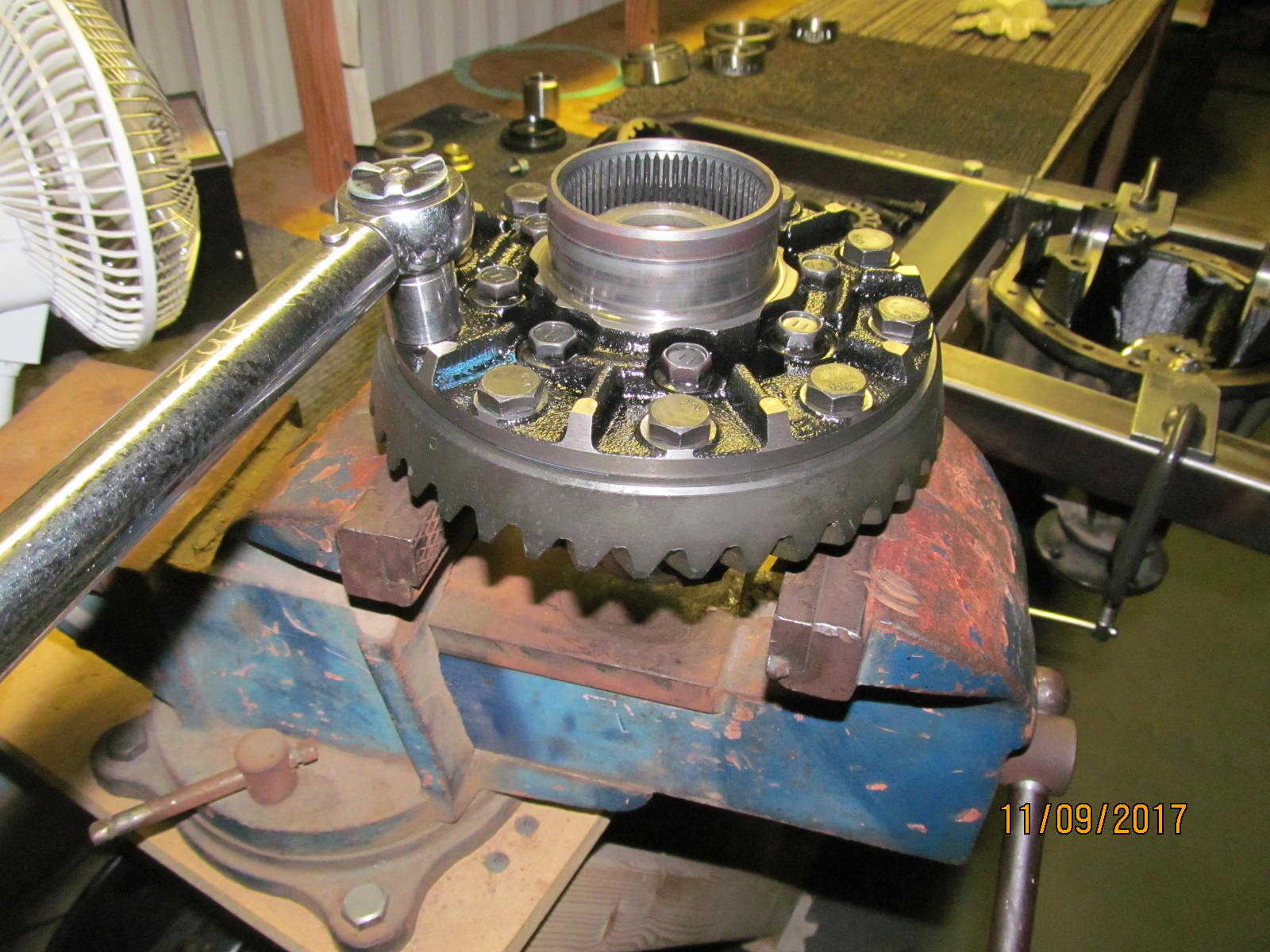 Nitro 488 ring is tightened to 70 ft/lb with blue loctite.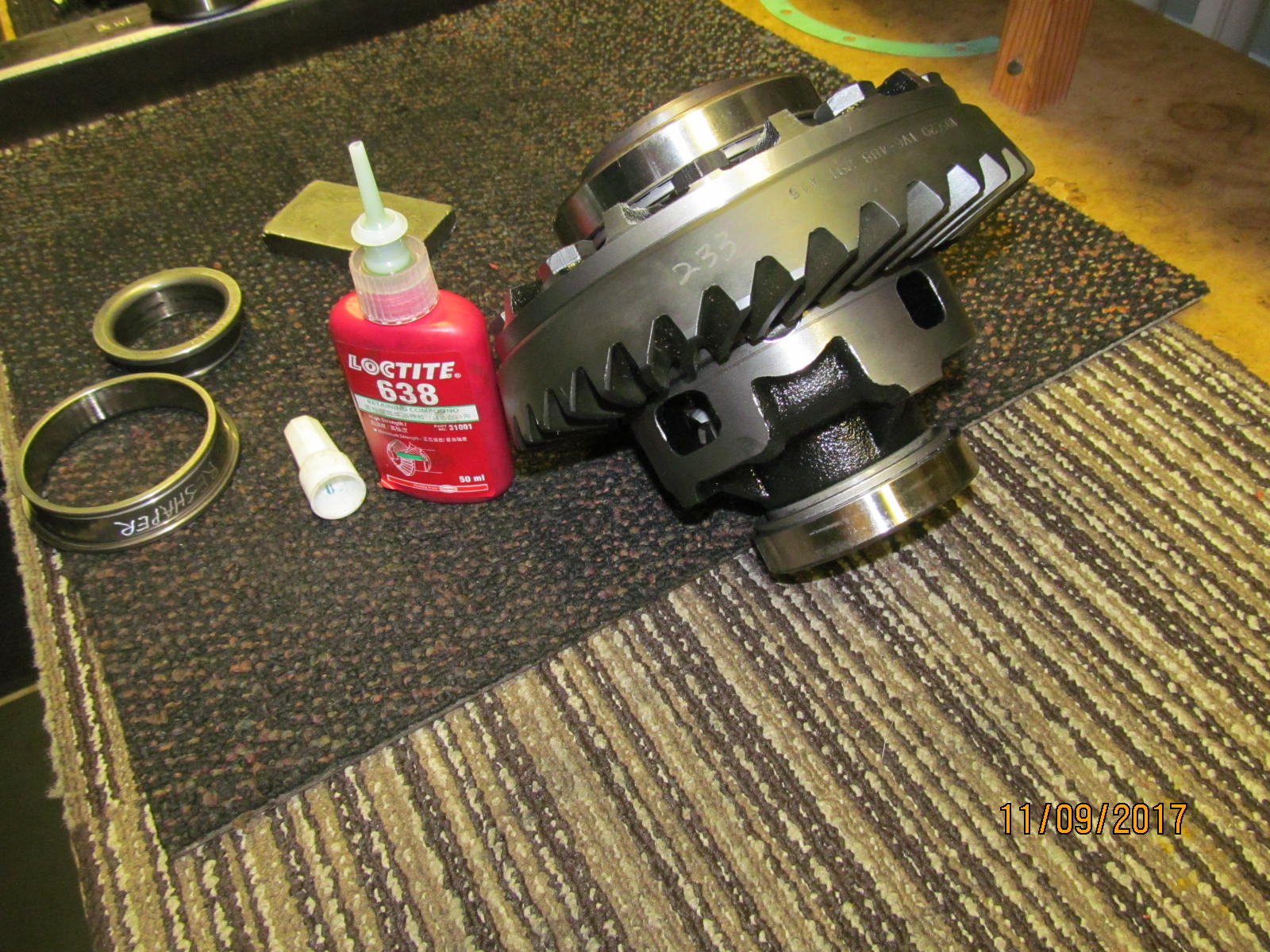 Sometimes the sleeve lock compound is used on new carrier bearings that are not as tight a press as they should be and it was used here.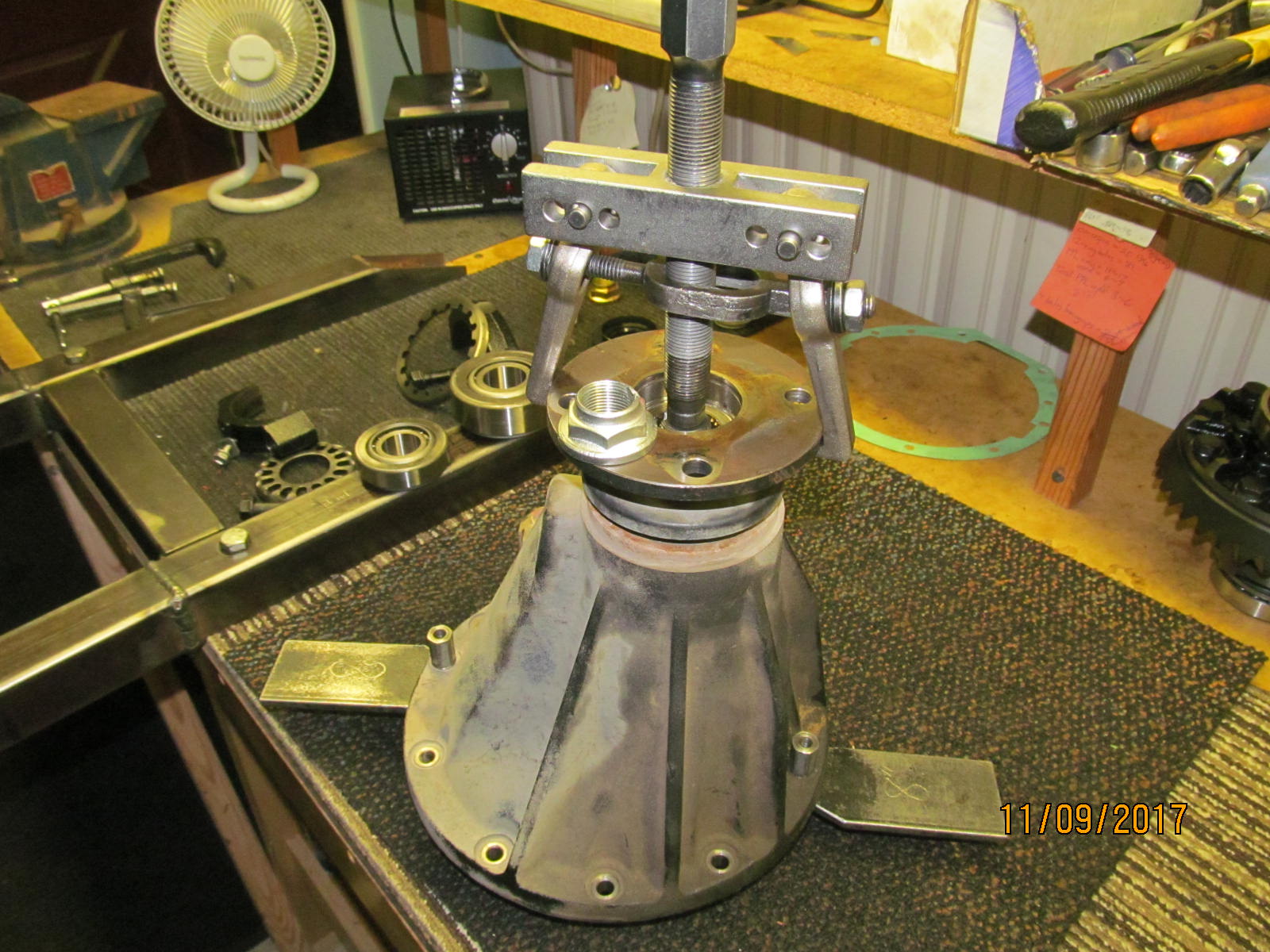 Pinion end is stripped down....remove the flange first.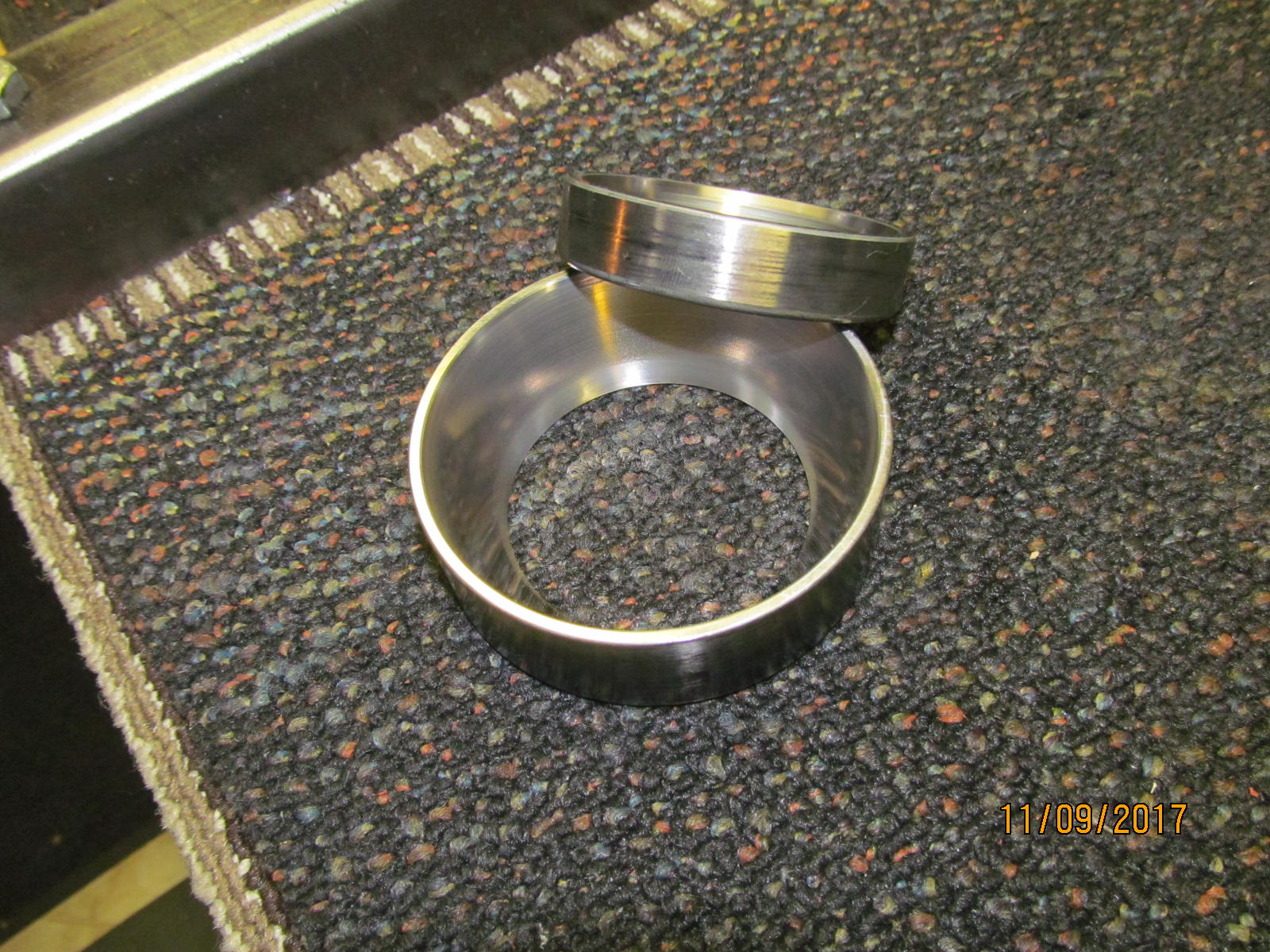 The original pinion races did show their wear and abuse. Good that we are changing them out now.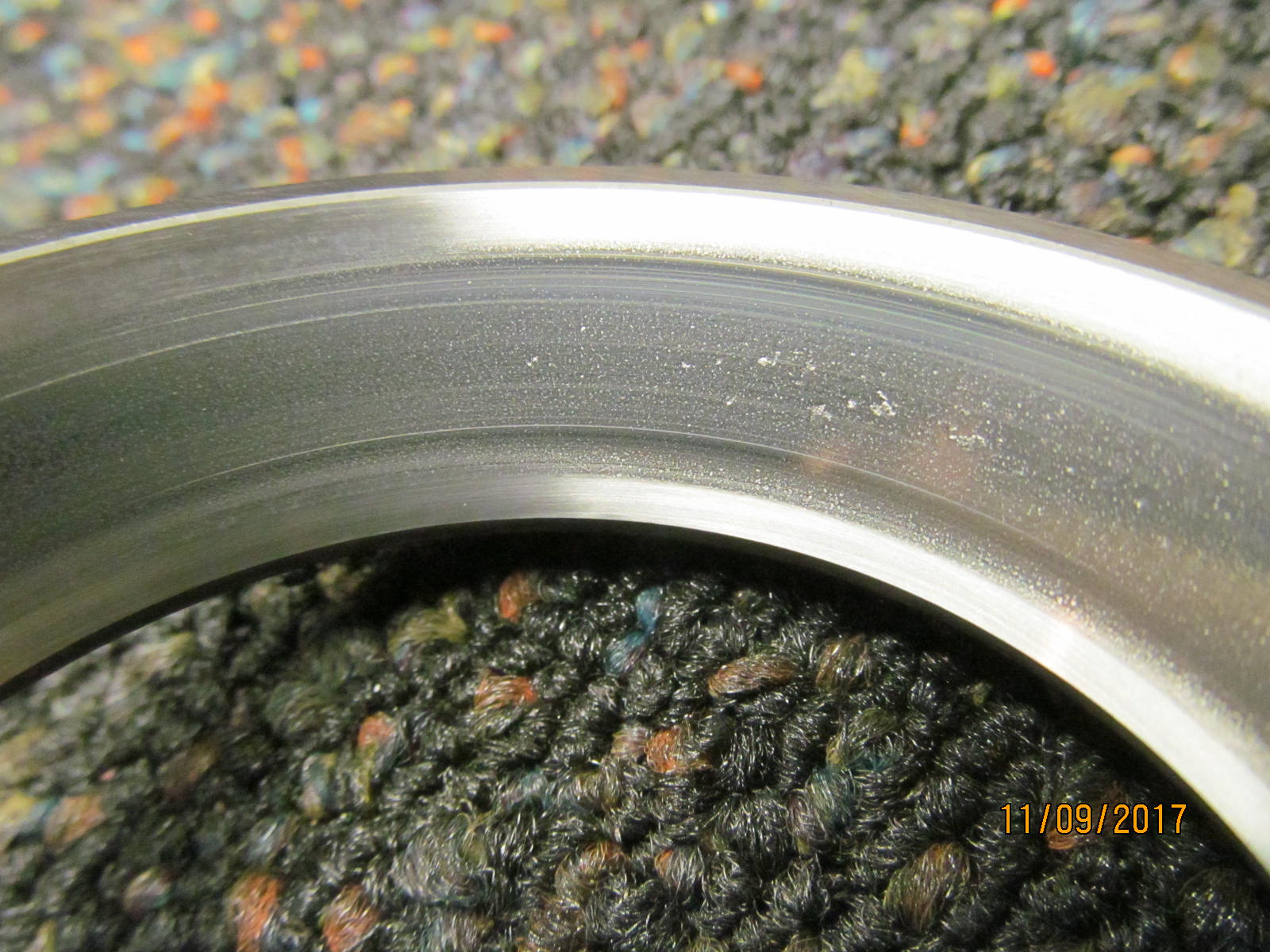 Pitting and spalling leads to bad things.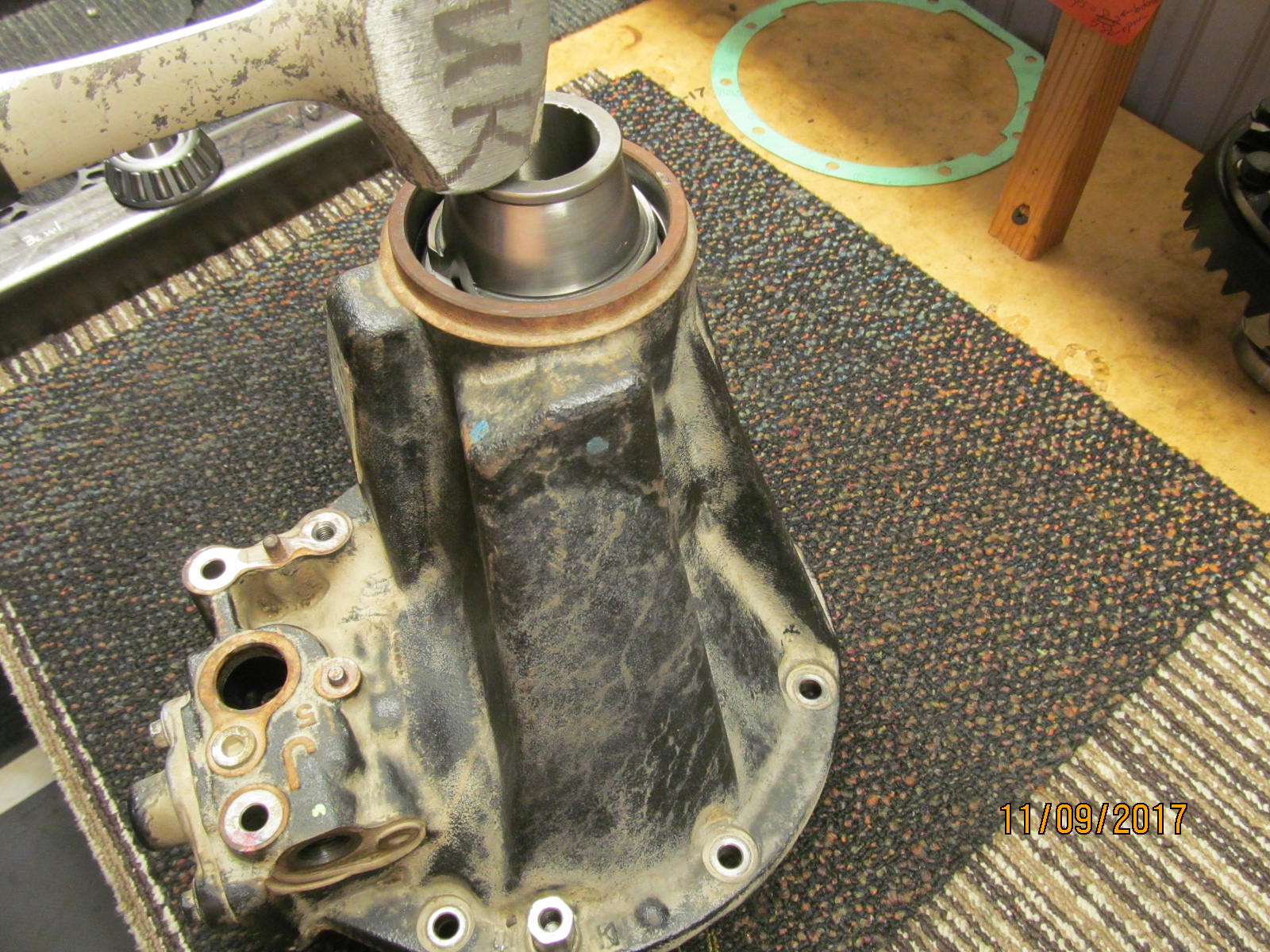 New outer race is tapped in.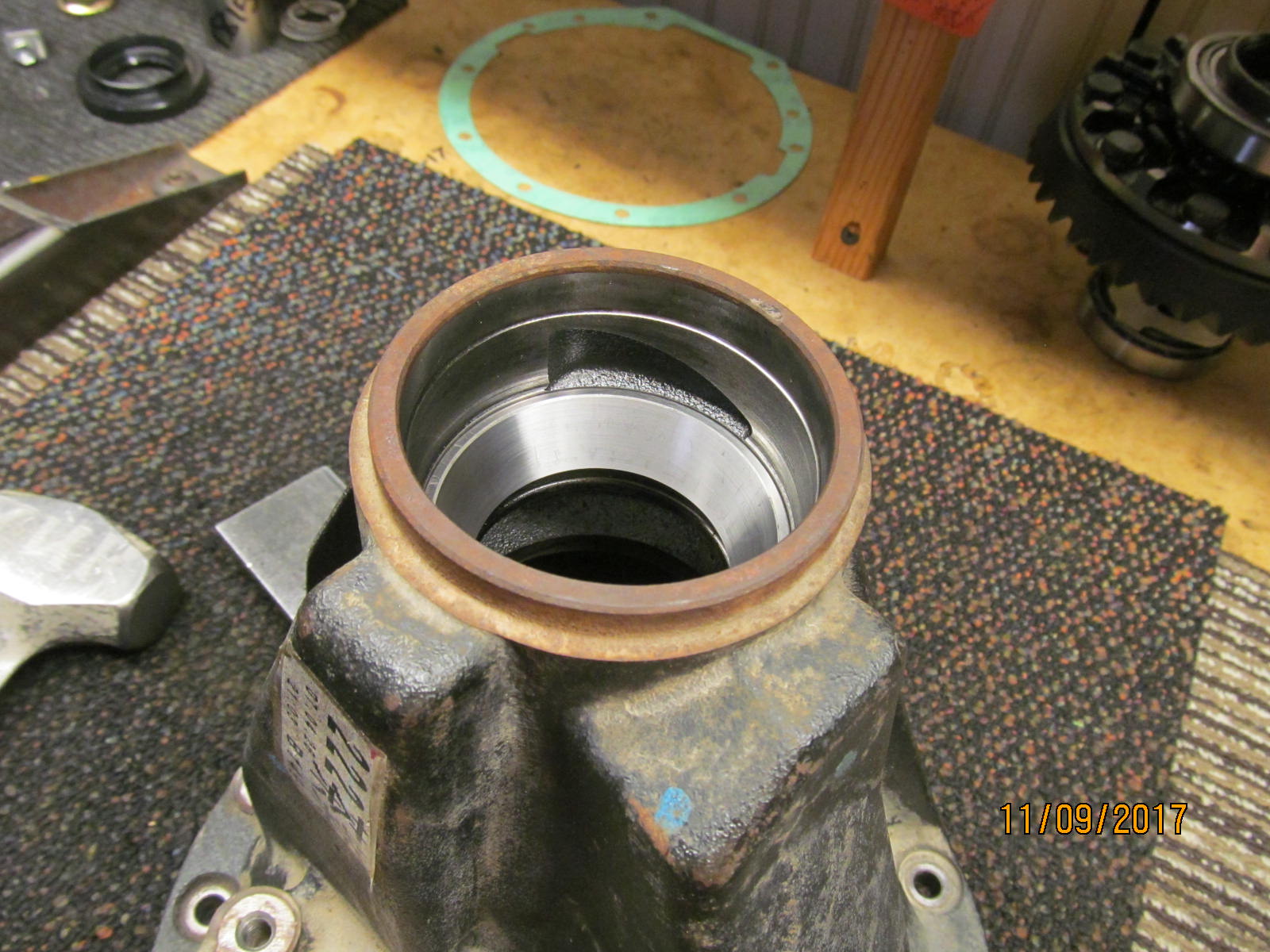 Much better.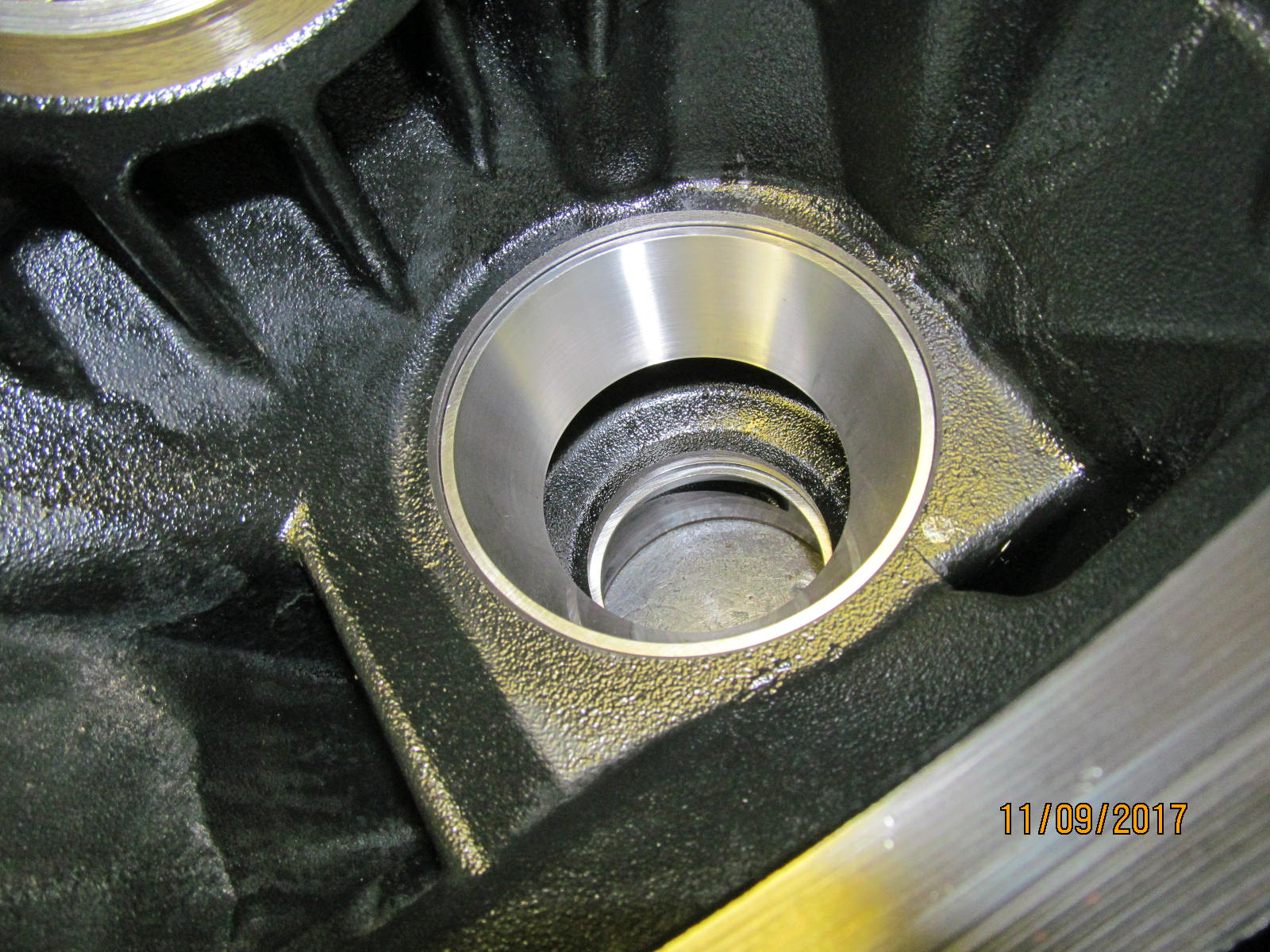 The larger inner race takes more care to start straight and true.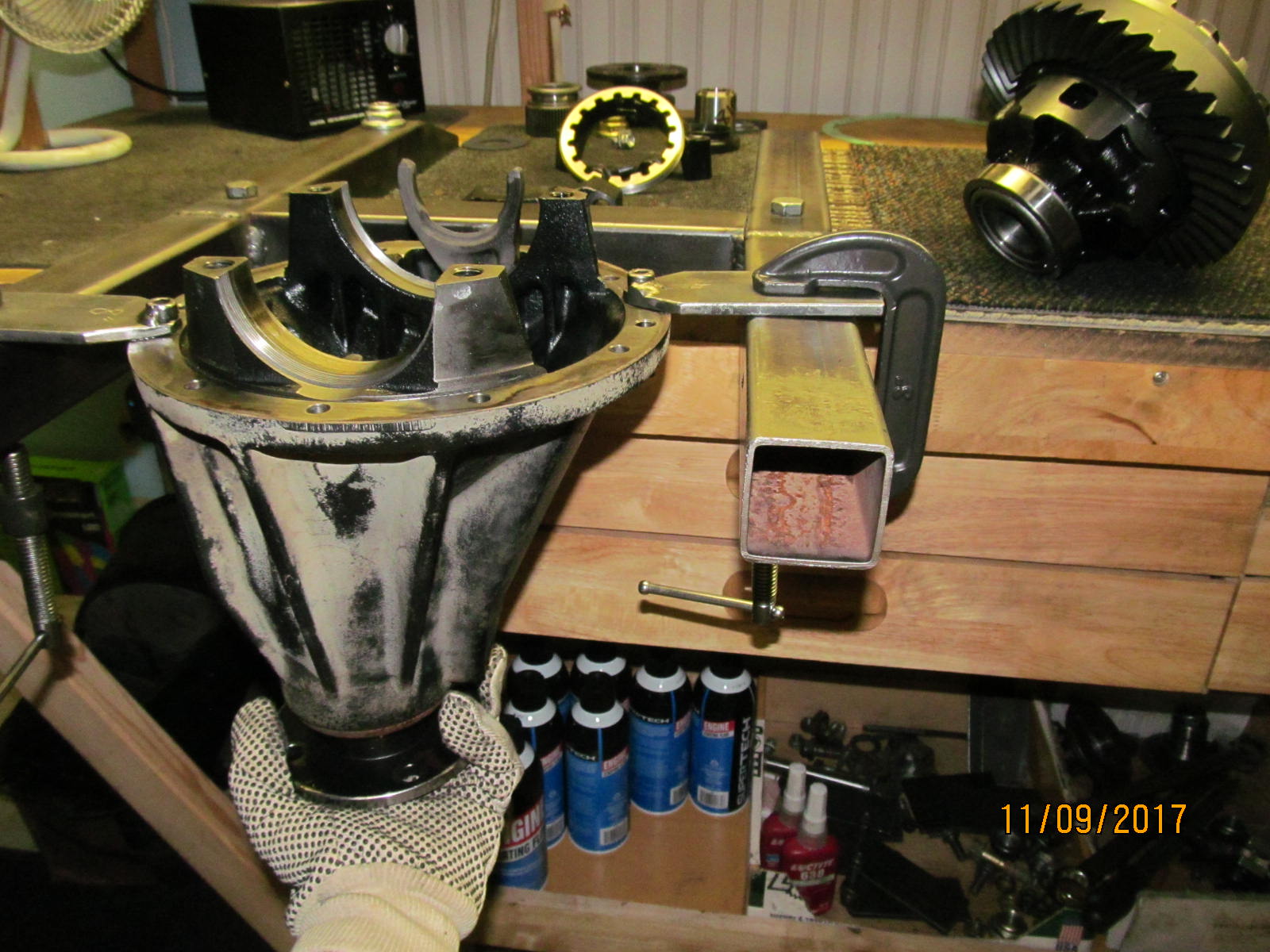 No pictures but the 488 pinion was loaded with a .081" shim and new Koyo bearing.
Then the flange was tightened up only enough to give about 15 in/lb of preload.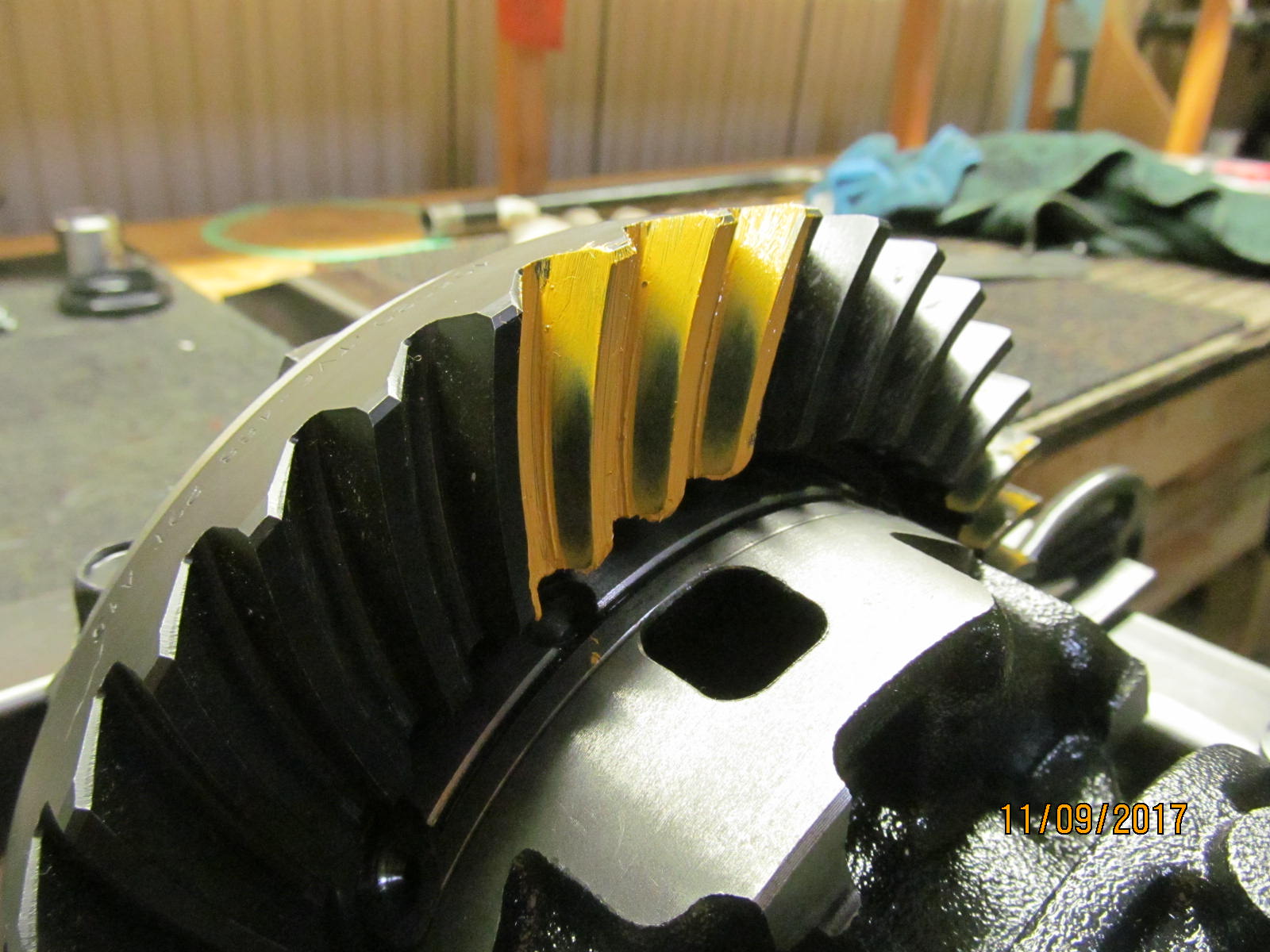 Drive side.....Good...but still a slight shallow condition.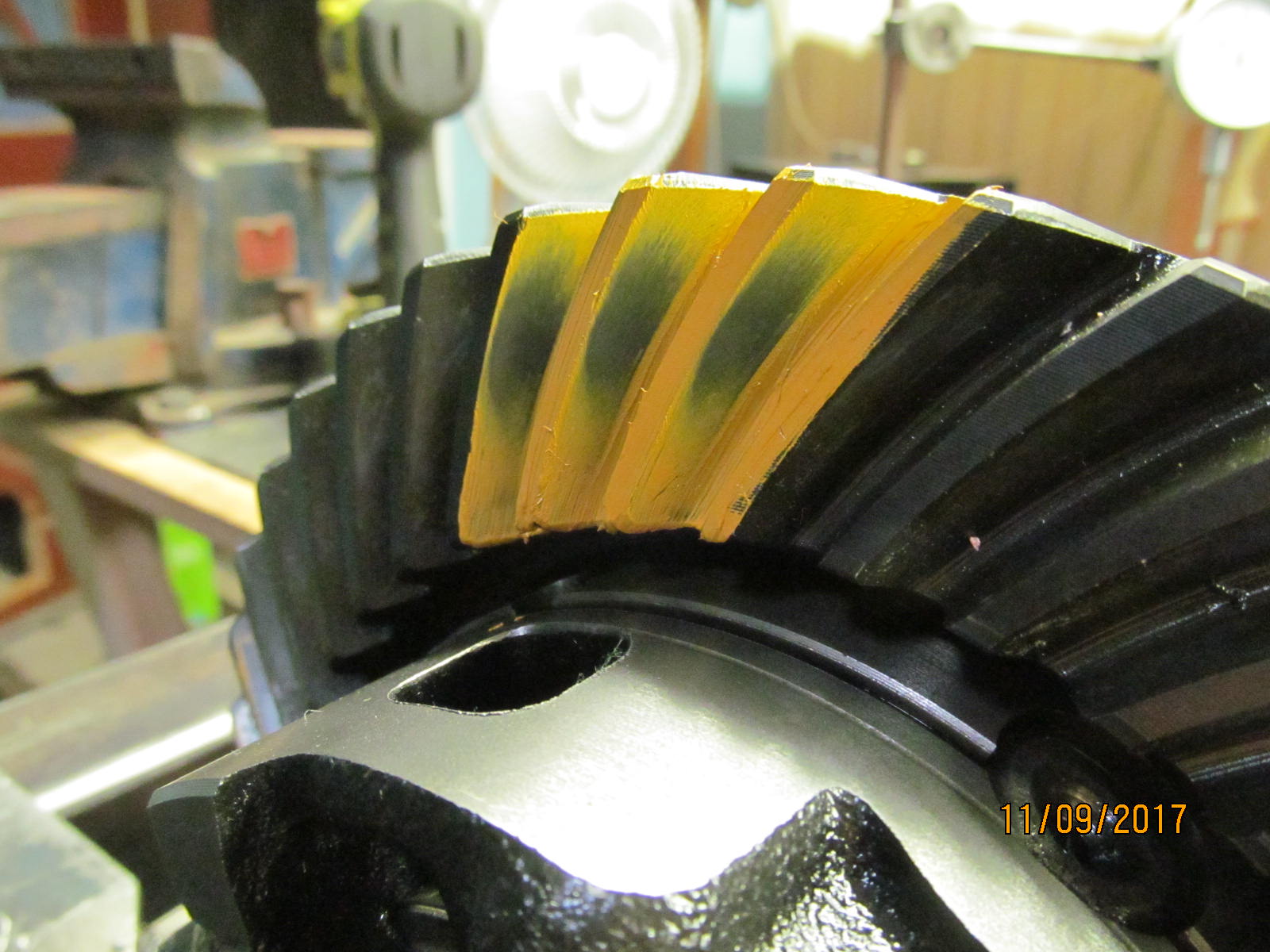 Coast.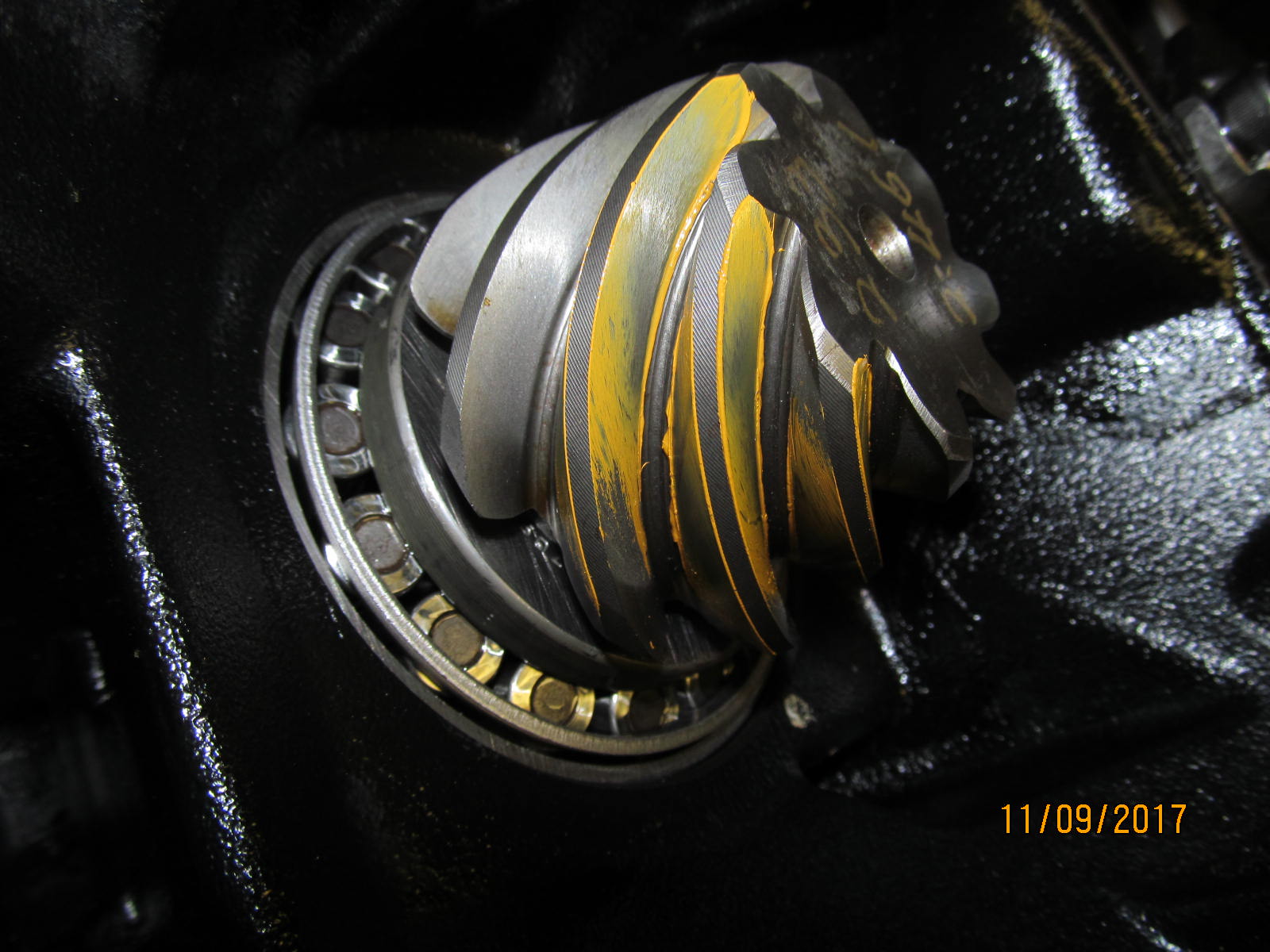 Drive side of pinion tooth #1...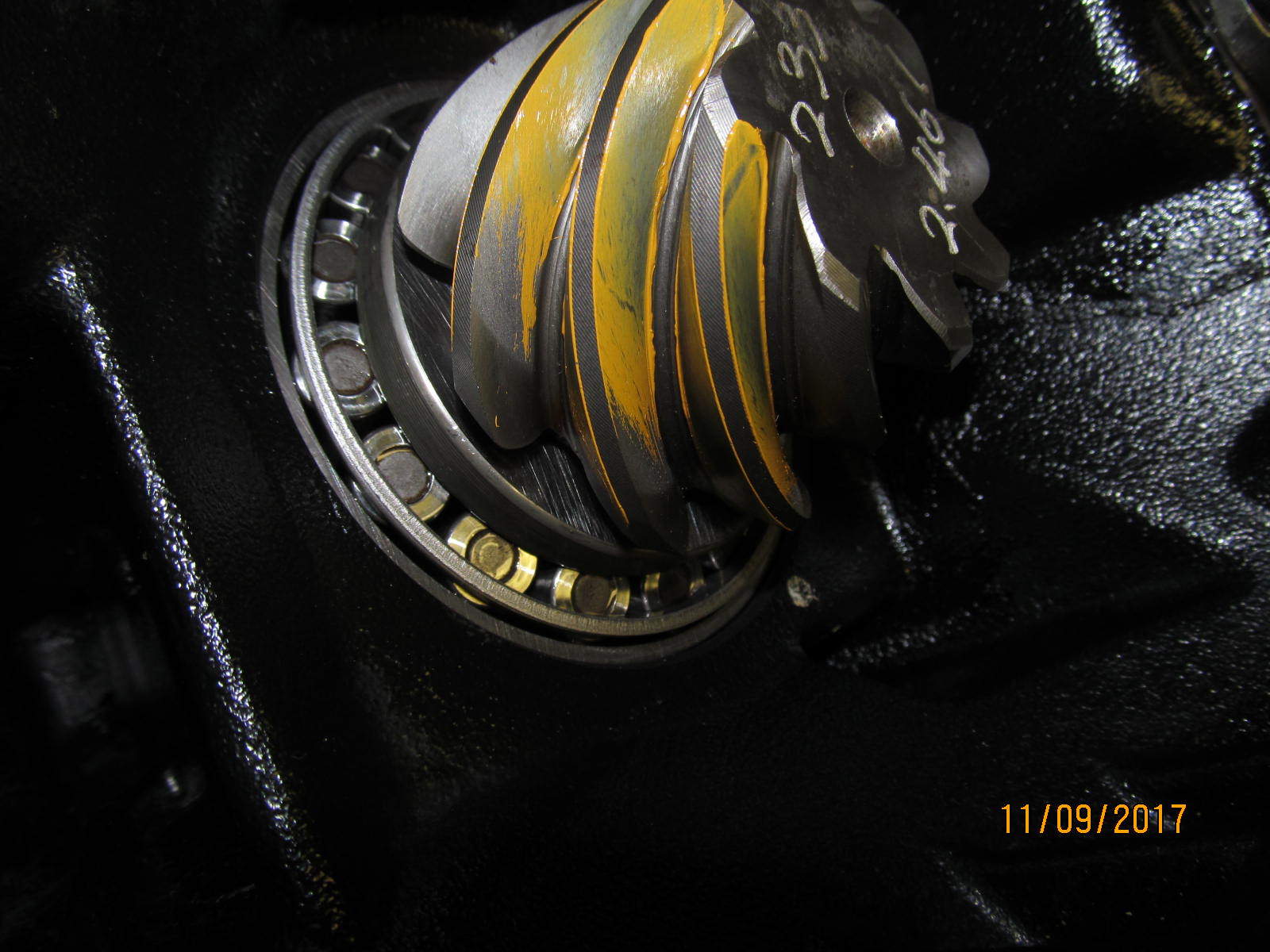 ...#2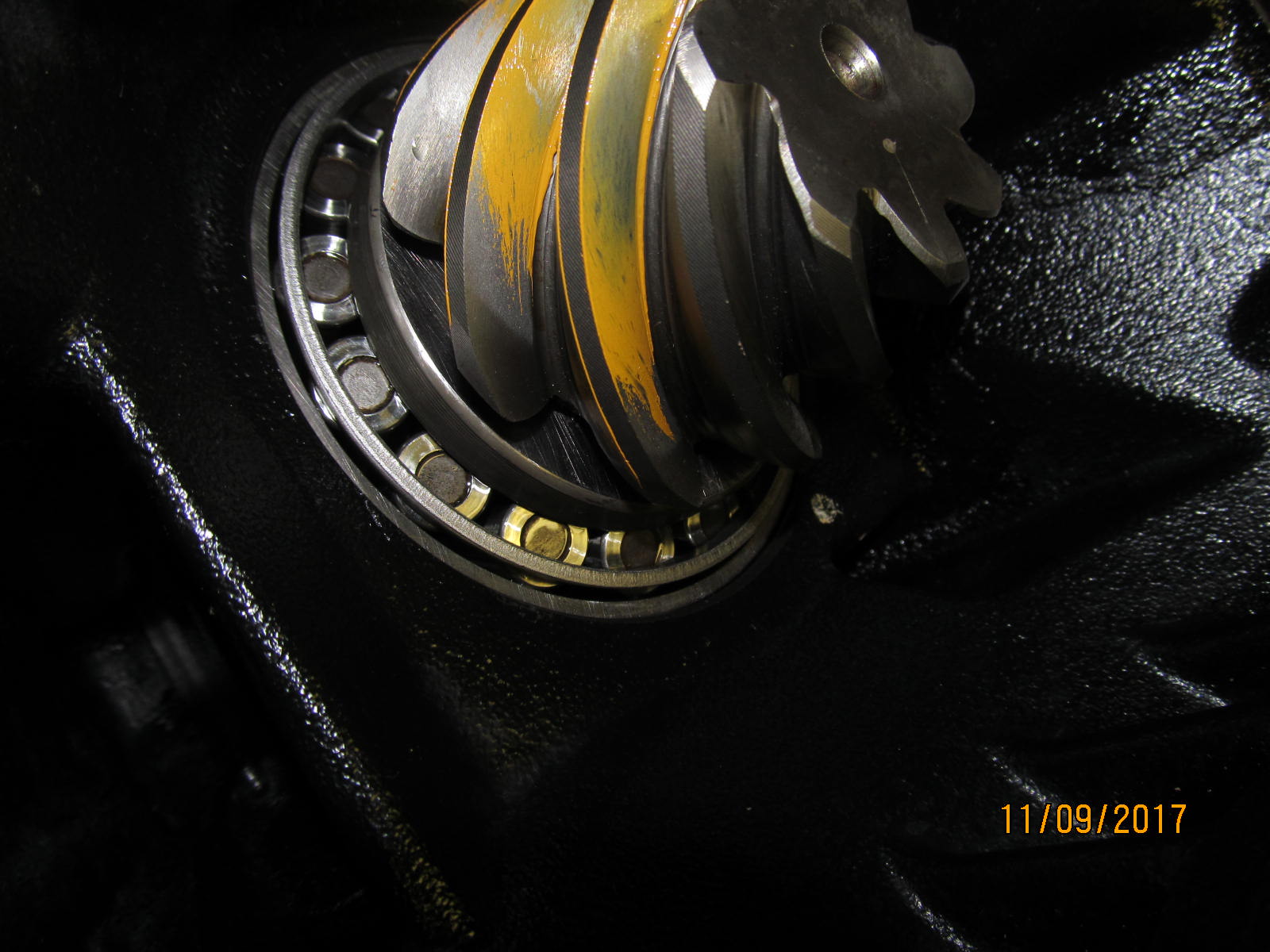 ...and #3. They all show the comet tail tucked into the root of the tooth too tight.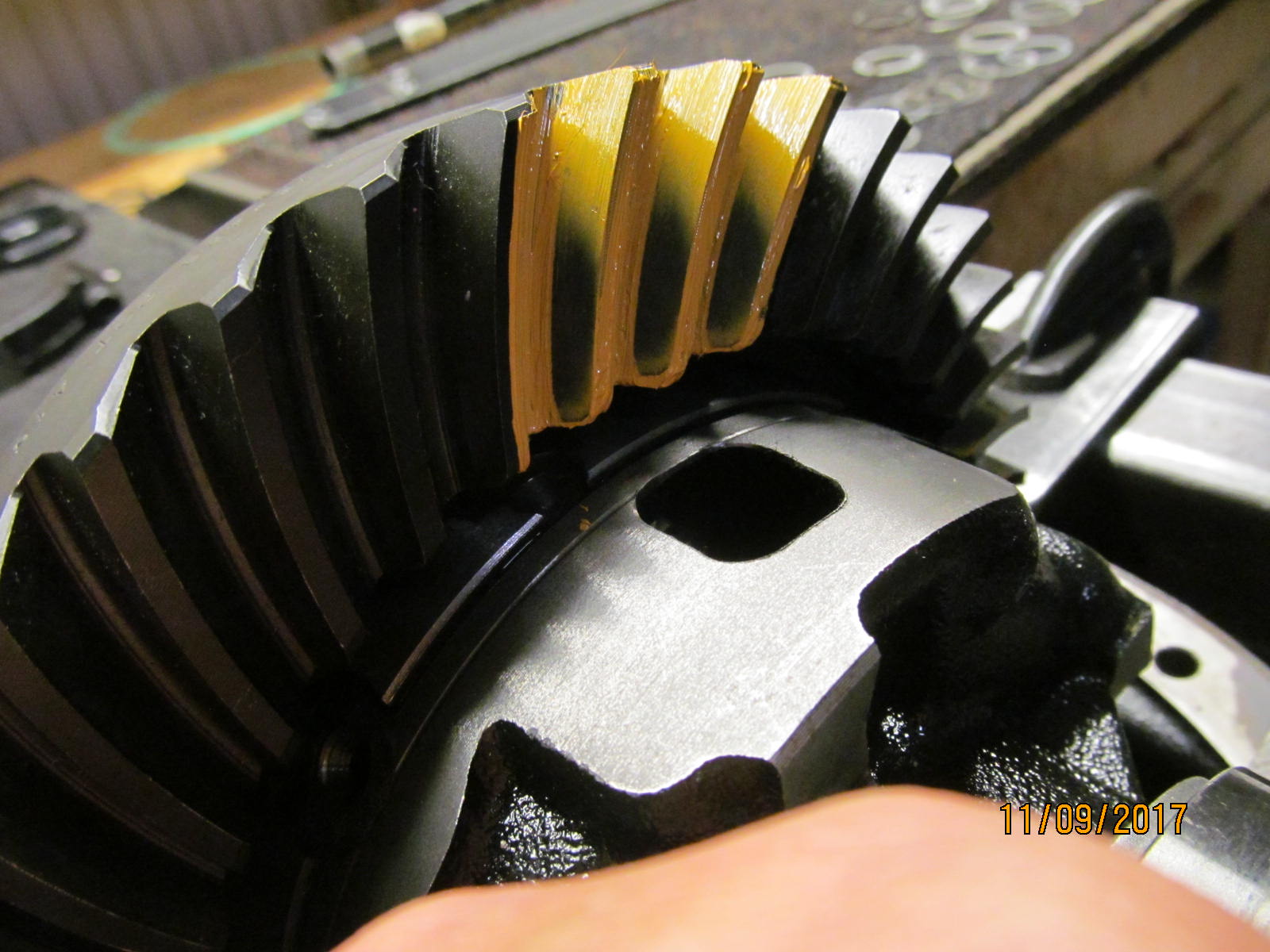 Drive side...reshimmed from 081 to 085". Much better. Looks slightly deep now and that is what I shoot for.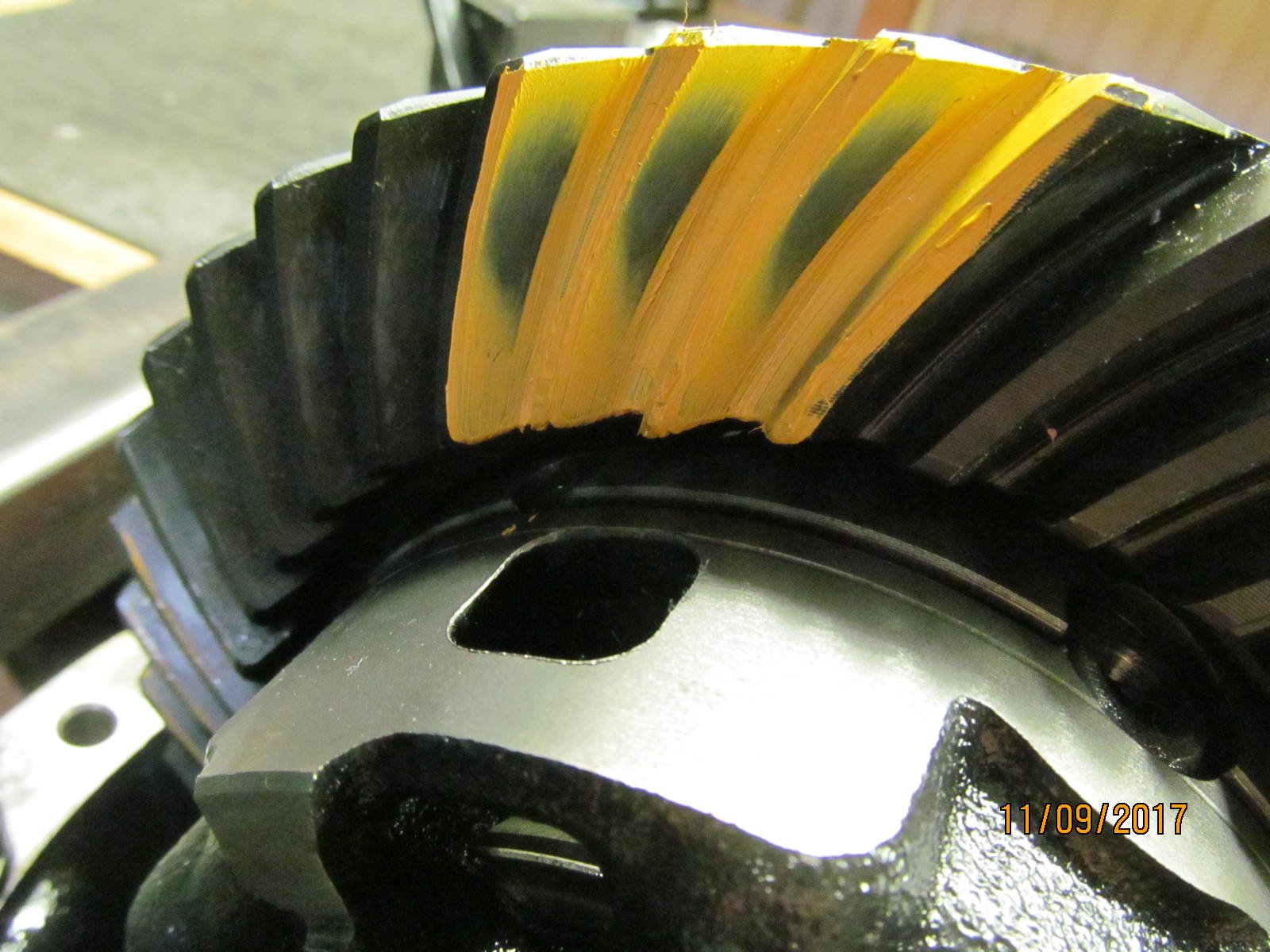 Coast.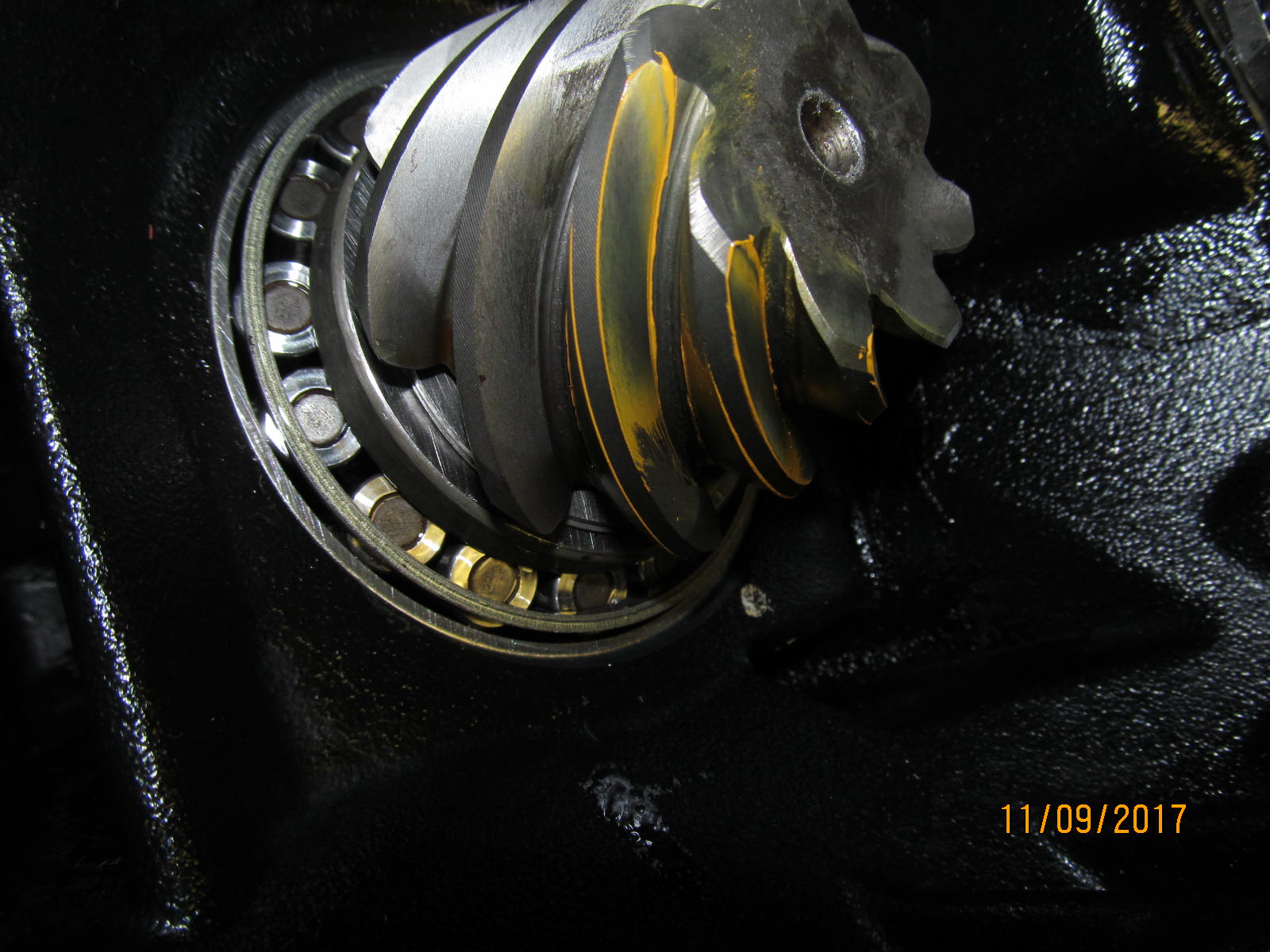 #1...comet tail not as harshly in the root.
#2...kinda looks like the tail is swinging to center.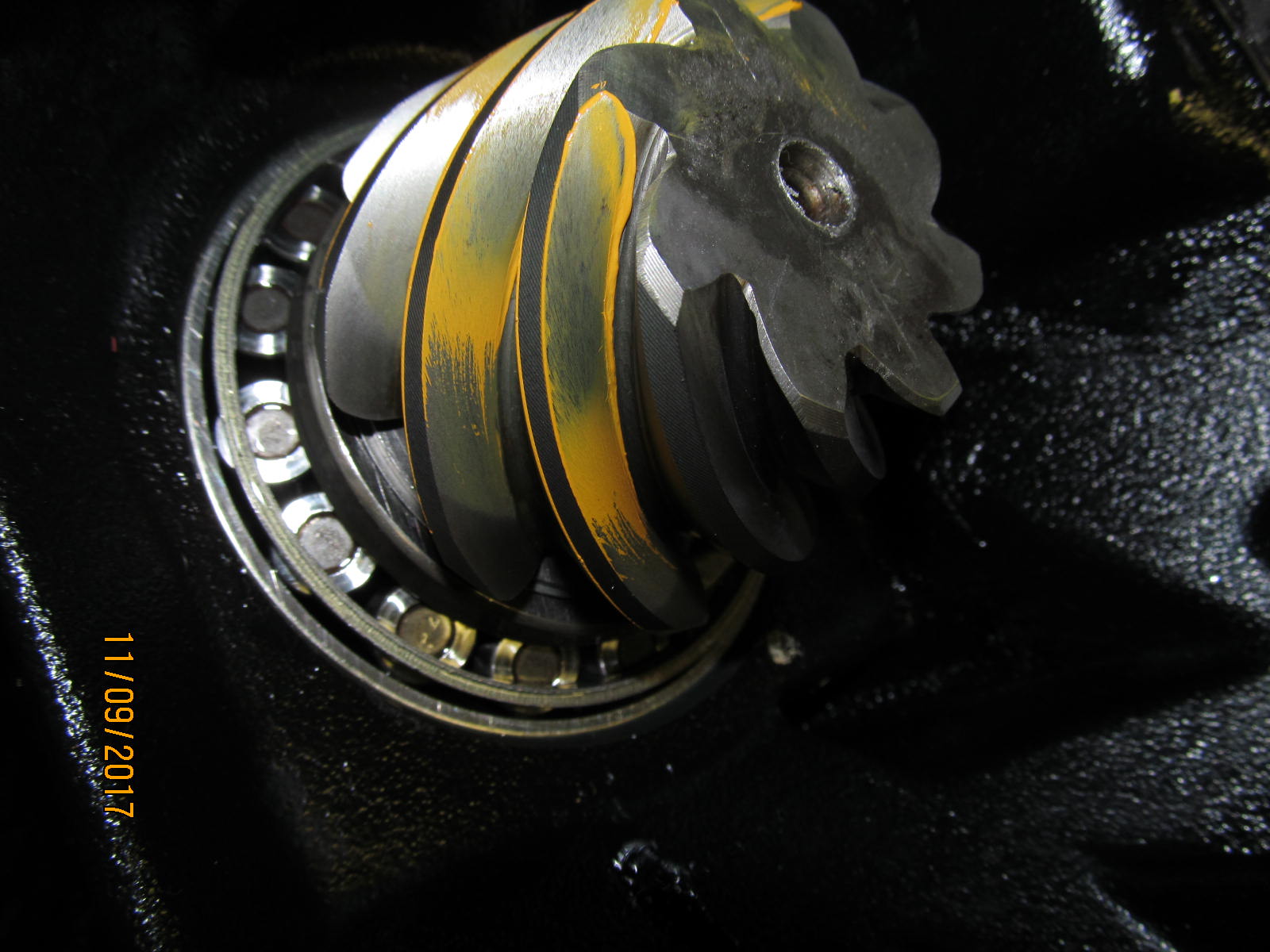 #3...tail looks centered almost.
Now that proper depth has been established, the solid collar and the seal can go in.
The collar took only 3 tries. The seal is a good Japanese seal "THO".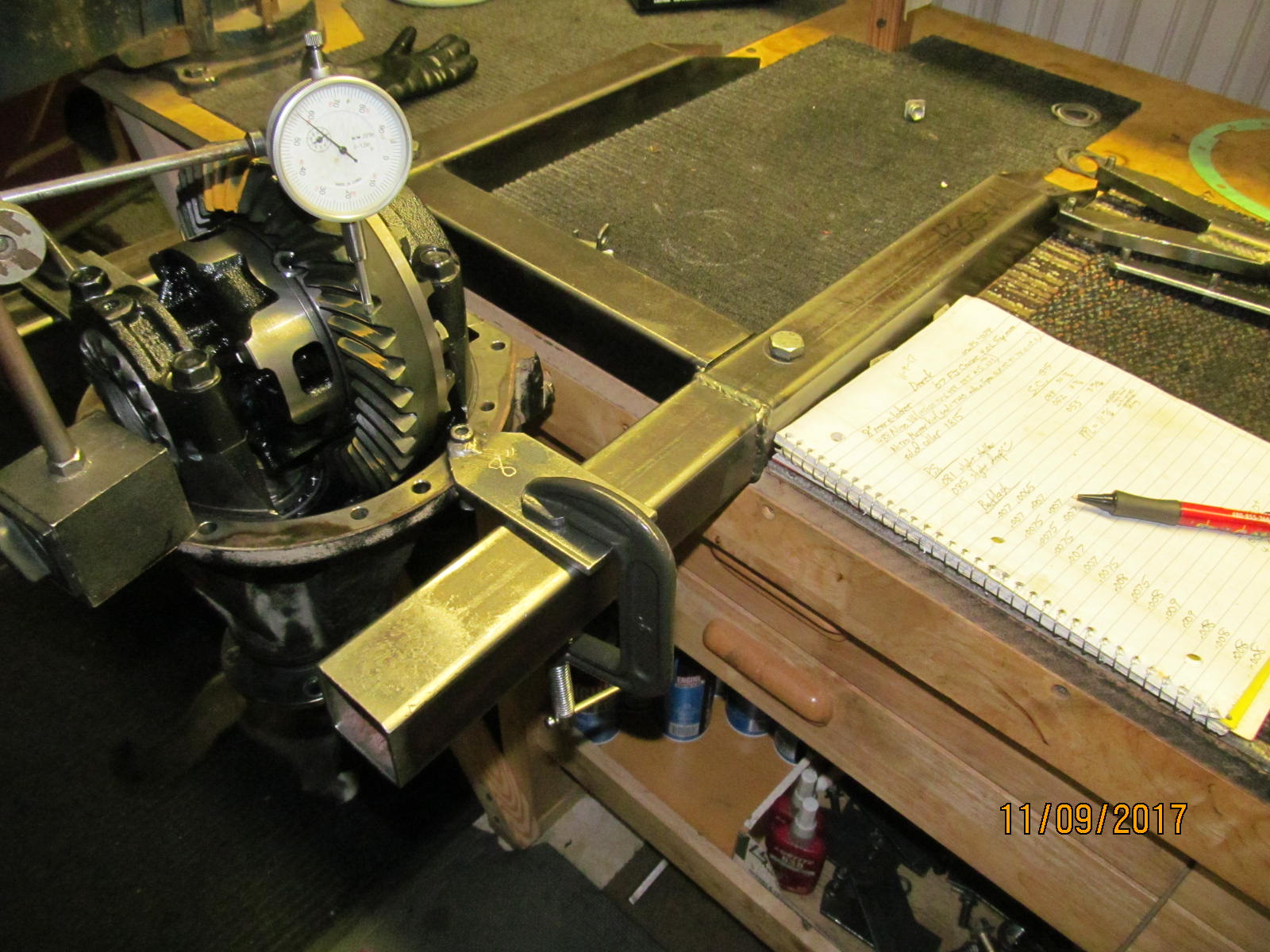 The center carrier is being installed for the final time. Checking backlash.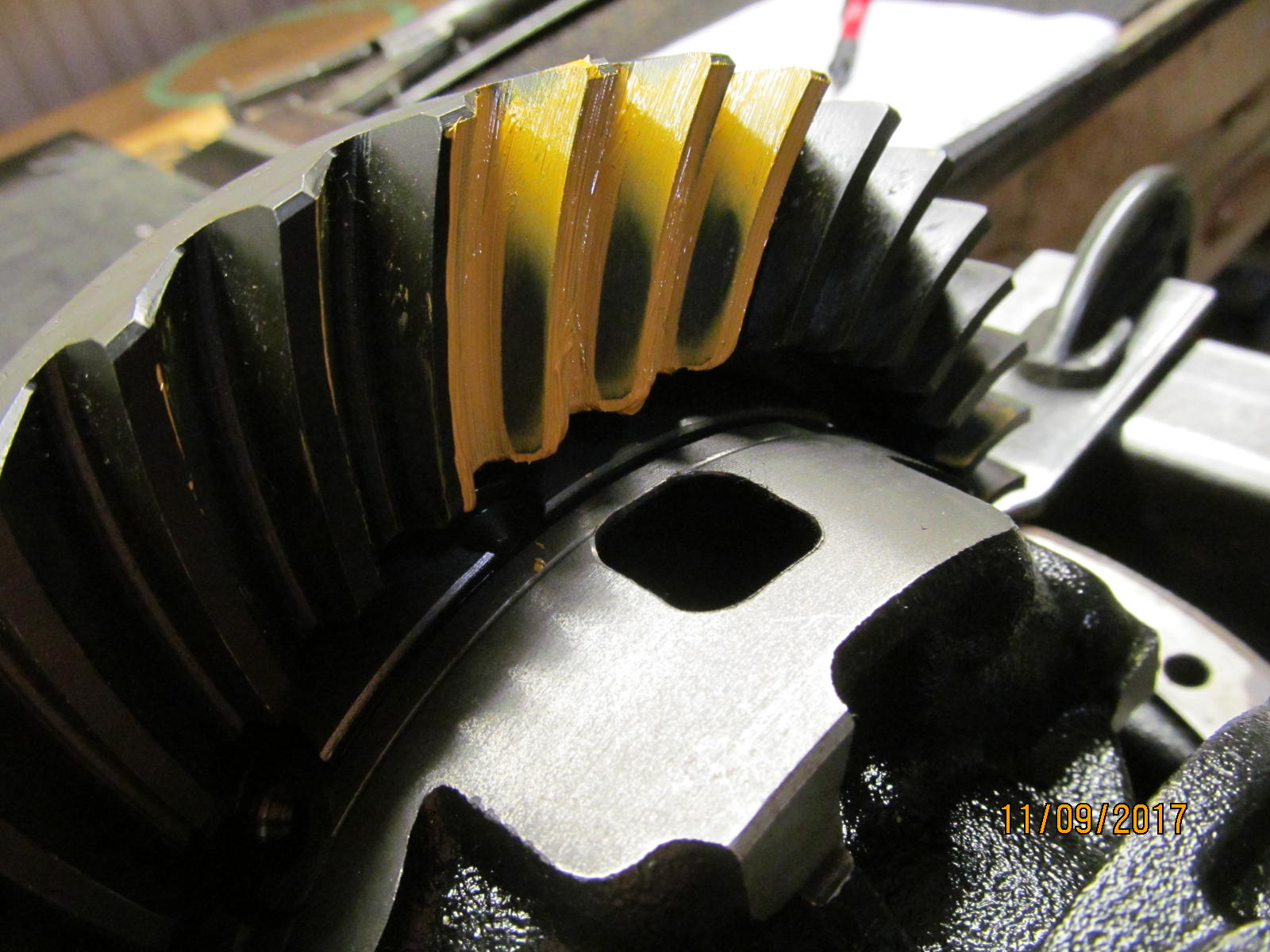 A final pattern check....Drive looks nice.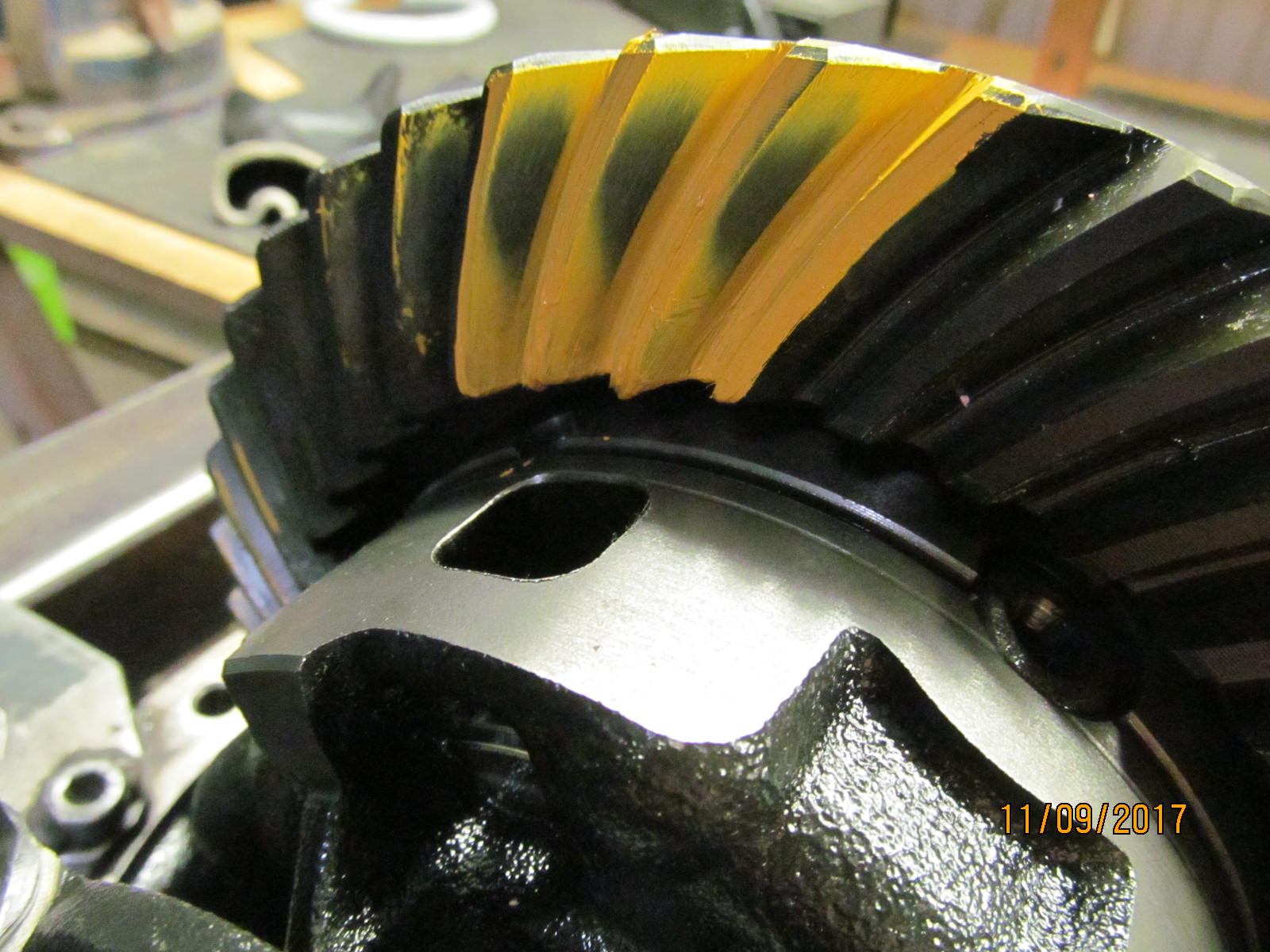 Coast looks great.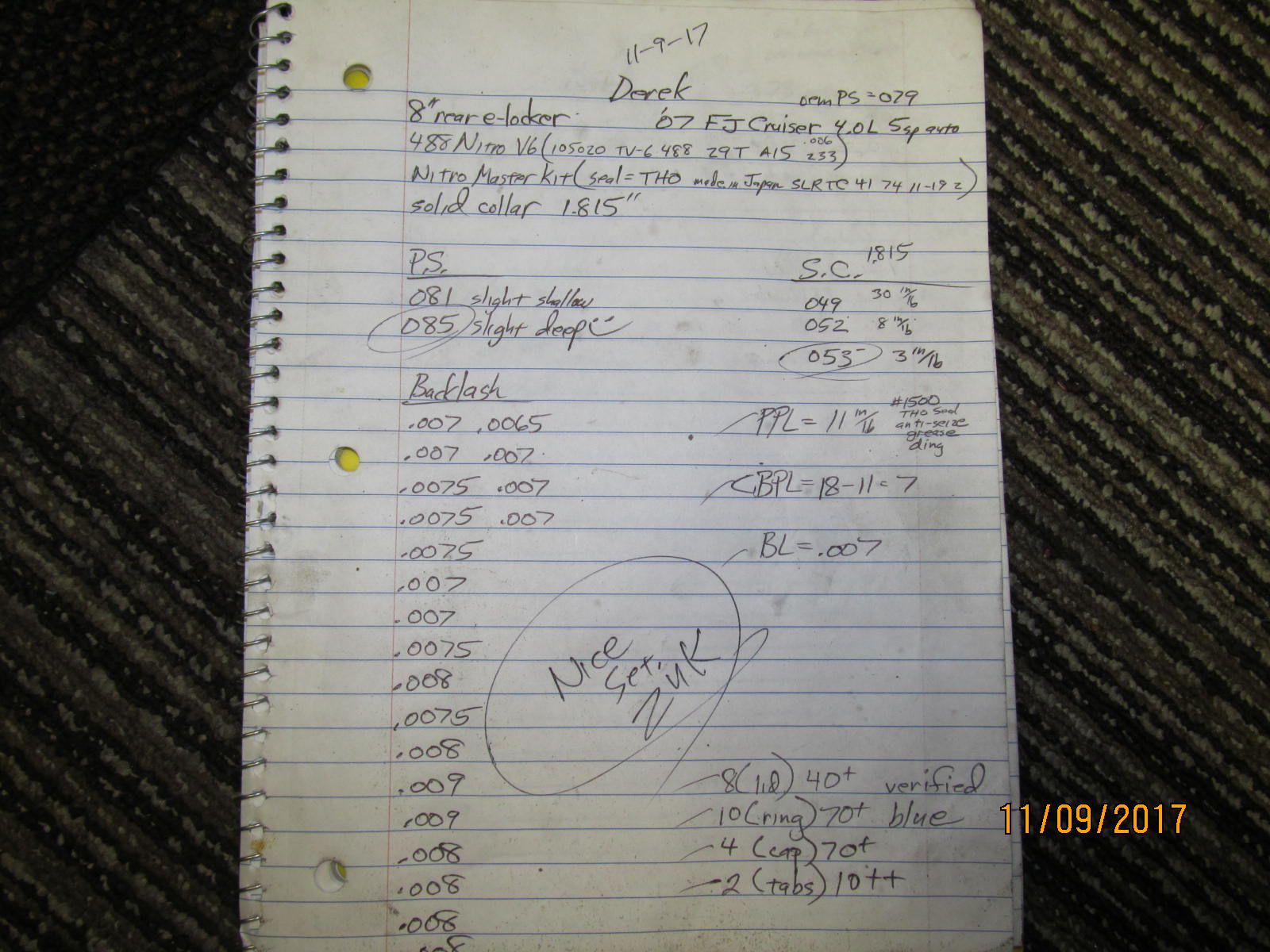 Final notes.
Here's the link for the front 8" clamshell install
CLICK HERE FOR FRONT 8" CLAM