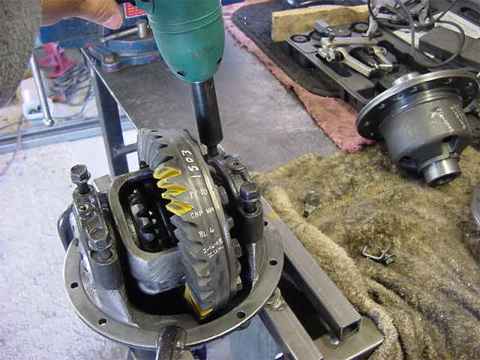 As shown in the above pic, the 529 US GEARS were already set up and on my shelf from a previous link recently done. See this link for that 529 gear install CHUNK#1. In this link, a somewhat rare Detroit HardLocker(circa 1994) will be substituted in place of the open carrier. It's just a matter of popping the 4 bolts off (above pic), swap the ring gear over to the Detroit, and re-assemble getting the correct backlash and some good carrier bearing pre-load.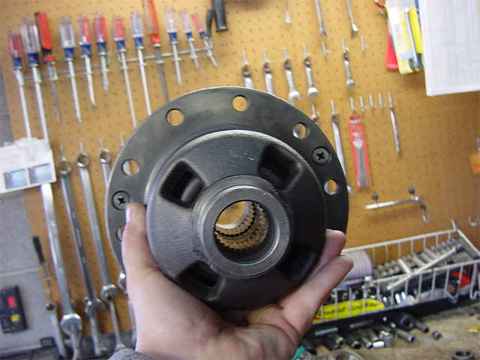 How do you tell if it's a HardLocker?....You can see all the way through it. No washers on each end. I already had taken the locker apart and found it to be in excellent condition.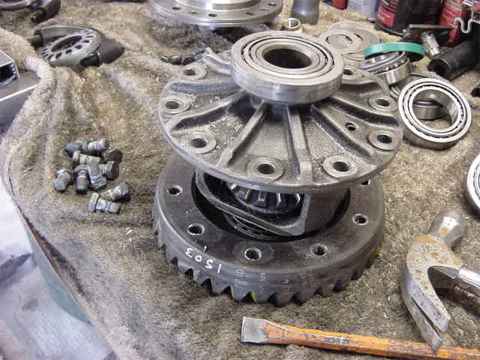 Coax the ring off with a soft chisel....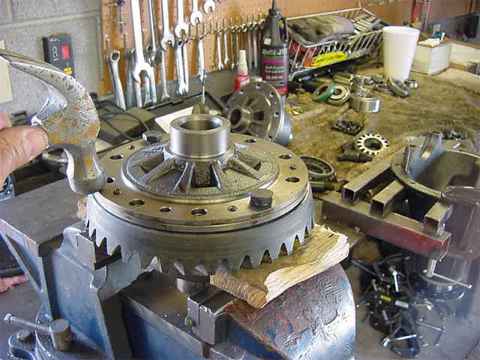 Carefully tap the ring on aligning the holes to get the starter bolts in. Blue Loctite was used on the ring bolts.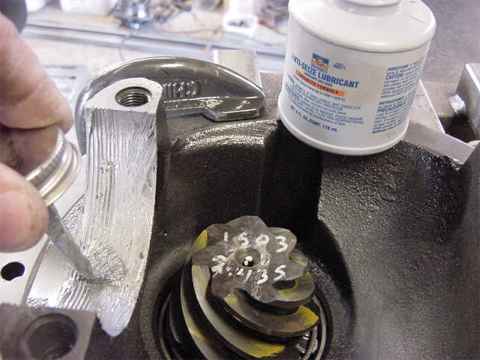 OK...so maybe I do get a little carried away with the anti-seize but I buy it in bulk. This lubrication helps in setting the carrier bearing pre-load.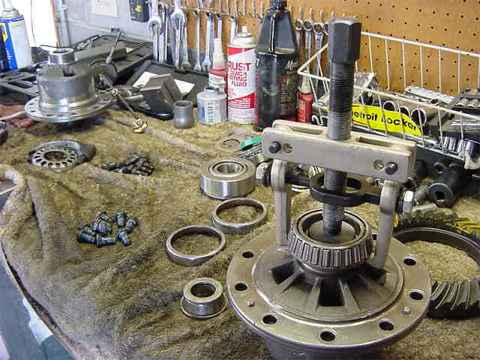 The bearing slipped off much too easily. This happens quite often, especially on the ring gear side which sees greater torque strains.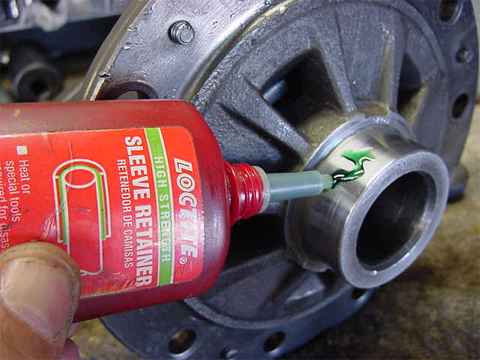 Loctite sleeve retainer will keep the fit tight and eliminate any chance of a spun bearing.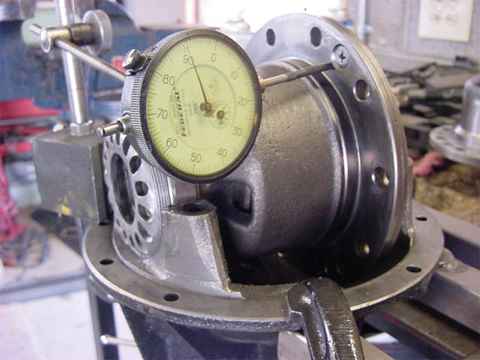 Run-out was checked before actually installing the ring gear. All was good.
About 100 foot/pounds on the carrier bearing adjusters...the trick is to get the backlash right and the bearings tight at the same time. Also, the backlash can shift when the "hammer shocks" are applied and when the cap bolts are tightened. The hammer shocks are another machinist trick.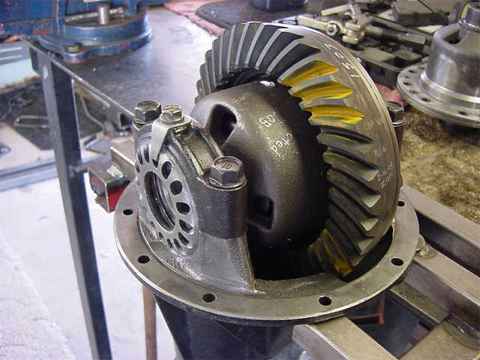 Ready to go into the rear axle....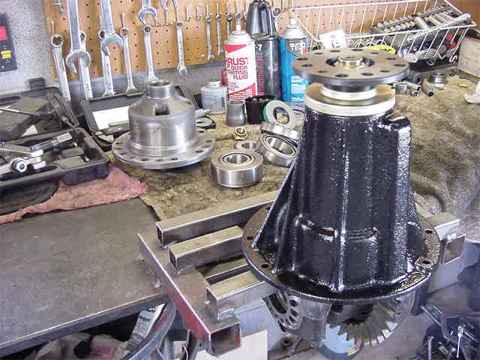 triple drilled flange from Randys...
Click here for the front install